Rotterdam Travel Guide. In history, after the Nazis' invasion of England in the Second World War, after the bombing of Rotterdam, which is an important port city in Europe, and the city was badly damaged, the city was reconstructed (1950 – 1970).
Rotterdam, a city with a rich history, has a population of over 600 thousand and is densely populated. Whether you're into shopping, architecture, art or an adventurous nightlife, Rotterdam, the 2nd largest city in the Netherlands, has it all.
As a word; It means "the dam built on the Rotte River".
It is one of the largest port cities in Europe, dating back to the 13th century, with more surface area than Amsterdam, and the second largest city and trade center of the country in the southwest of the Netherlands. Rather than a European city with a classical Gothic structure; It is a city with modern, extraordinary architecture and buildings, interesting bridges and geometric structures, and a festival and nightlife. If you are planning to plan Kinderdijk windmills and the famous tulip-flower garden Keukenhof from here, you will need to stay longer. This is both close to these areas and easier to reach, rather than Amsterdam.
You can easily visit modern architectural structures along with a few remaining historical buildings in the city  , which has a highly developed urban transportation with 5 separate metro networks, bus and tram lines .
There are Erasmus Bridge standing in the air with steel ropes , Wallhaven Harbor that draws attention with its lighting , Boijmans Van Beuningen Museum, Arboretum Trompenburg Botanical Park , Stars Pavement and Maritime Museum  with hundreds of famous handprints , world-famous Cube Houses and many sightseeing spots. The Zoo (Diergaarde Blijdorp) is one of the most popular attractions in the Netherlands
An area near the "Hotel New York" is an ideal place to take photos. To see the skyline of the Hague city from Rotterdam , it will be sufficient to go to the Rottedam Maast observation area in fine weather.
An important cultural center, Rotterdam's most famous citizen is the humanist Erasmus, born here in 1467.
Stroopwafel; It is a type of waffle baked with a caramel filling between two thin doughs. It was first produced in the 18th century in the city of Gouda in the south of the Netherlands. This food is one of the food symbols for Rotterdam. It is located near the cathedral.
Kralingen' quarter: Rotterdam's picturesque historical treasure.
A walking place with old houses with charming big windows. Weena Street is part of the district..It is located in the district of Kralingen-Crooswijk, about 3 kilometers east of the city centre.
▶ Accommodation: The city offers options that will appeal to everyone. You can search for hotels on the website below.
Getting to Rotterdam :
The city is located at a point where you can reach it by plane or train from European countries.
Rotterdam is 74 km from Amsterdam and 150 km from Brussels.
+ Train Transportation:  There are continuous train services from many nearby cities to Rotterdam. Although the prices vary according to the day you buy the ticket and the time of travel, it is possible to find a one-way train ticket between 10-20 € ( see ).
** Train access and online ticket from Amsterdam & Schiphol → see  
You can reach Rotterdam Centraal in 30 minutes by direct Rotterdam train (IC Direct) from Schiphol .
< 70 min with IC train stop. Also, Non stop / InterCity (IC) Drict : 45 min. reaches a. Tickets online → 2nd class – full ticket 16-17 € one way, Direct : + 2.5 € difference >< For 4-11 years old; Children can be transported by purchasing a Railrunner ticket for 2.5 € >
A night train (from 01:00 to 05:00) runs between Rotterdam and Amsterdam with an hourly journey in both directions.
+ Bus Transportation:  Although it is not preferred as much as trains, it is cheaper than trains. You can find tickets starting at 4-5 Euros ( see ).
From Amsterdam Leidseplein by bus 397 to Schiphol airport → from here ; Bus 818-819-N93N116 takes about 2 hours by public transport, however; not a good option!
If your choice of transportation to Rotterdam is by air, the airport you will arrive at is 7 km from the city center. away from " Rotterdam The Hague Airport"
Bus (RET local) from the airport to the center :
By bus number 33 at the airport exit, it takes approximately 6 minutes (4 km) to " Meijersplein/Airport" – Metro E station: 10 minutes from here. You can reach Rotterdam Centra l by metro line (services start at 05:50).
Using the Meijersplein/Airport E metro line, 30 minutes by metro. Or you can reach The Hague .
By bus 33 ; From the Meijersplein/Airport metro stop → Rotterdam Central 26 min. , From Rotterdam Airport → Rotterdam Central 20 min. a will last. The airport ↔ Meijersplein/Airport metro stop also takes 6 minutes.
Delft is a municipality in the province of South Holland, located between The Hague and Rotterdam. It is 18 km from Rotterdam and you can also reach here and the Hague (Leyenburg) by bus 37 from the airport.
Metro E : It is a line with 23 stops that starts from Den Haag (The Hague) Central station → Rotterdam Central station → Wilhelminplein → Slinge stops.
Metro to reach the center from the airport :
The journey with the Metro E line takes  approximately  30 minutes ( inquire ).
Metro E: It is a 23-stop line starting from Den Haag (The Hague) Central station → Meijersplein airport (*Rotterdam Hague airport transfer point) → Rotterdam Central station → Wilhelminplein → Slinge stops.
** With this line, exit from The Hague or Rotterdam Central stations, get off at Meijersplein stop, and take bus no. 33 to Rotterdam Hague airport in 10 minutes. reach..
Taxi for transportation from the airport to the center or nearby areas :
Airport taxis located at the exit of  Rotterdam The Hague Airport take you to Rotterdam Centraal for  around € 25 .
If you are coming to Rotterdam from any city in Europe or from within the Netherlands, the stop you will get off at is Rotterdam Centraal .
Rotterdam central train station (shared station information is quoted from arkitera.com):
A station that is shown among the most beautiful train stations in the world. He was awarded the Brunel Prize by the Queen of England in 2014. The train station welcomes around 100,000 passengers daily. In addition to the European High Speed ​​​​Train network, it is also connected to the RandstadRail Light Rail System. It is thought that the combination of these lines will increase the number of daily passengers to 323,000 in 2025. The station is in the center and close to everywhere. There are cafes, restaurants and shops inside. It is a place to spend time.
The urban character of the north and south wings of the station is different. north entrance; The surrounding settlement is Provenierswijk and has a modest design with fewer passengers in mind. At this entrance, which is gradually connected to the city, major architectural overhangs have been avoided, the greenery has been improved and the station has been made transparent at this point.
On the other hand, the southern entrance on the city center side is designed as a gateway to the rising city center. A new, international metropolitan identity is produced in the passenger lounge, where glass and wood are used. The roof of the hall has a stainless steel structure and the building has an iconic character in this area.
The square in front of the station shows the public space that continues with the building. The par area for 750 cars and 5.200 bicycles is located under this square. The tram station is placed in the eastern wing of the building to enlarge the square. The bus, tram, taxi and short-term parking area are integrated into the existing urban fabric and do not constitute an obstacle. Pedestrian and bicycle paths provide a pleasant and safe entrance to the city. The building, which has the largest solar energy application on the roof in the Netherlands, is among the largest among its examples in Europe.
The new station, whose construction started in 2007 and opened at the end of 2012, has a direct metro  and  tram connection. There is also a shopping center with many shops in the station.
After the demolition of the old train station, "CENTRAAL STATION" and the clock, which are rewritten with the letters on the sign used in the new building, are used on the main facade to remind the past.
After getting off at Rotterdam Centraal, you can get a transportation map and OV Chip Card from the tourist information in the station and reach anywhere you want by using the metro, tram or bus .
Exploring Amsterdam's Best Laptop-Friendly Cafés for Digital Nomads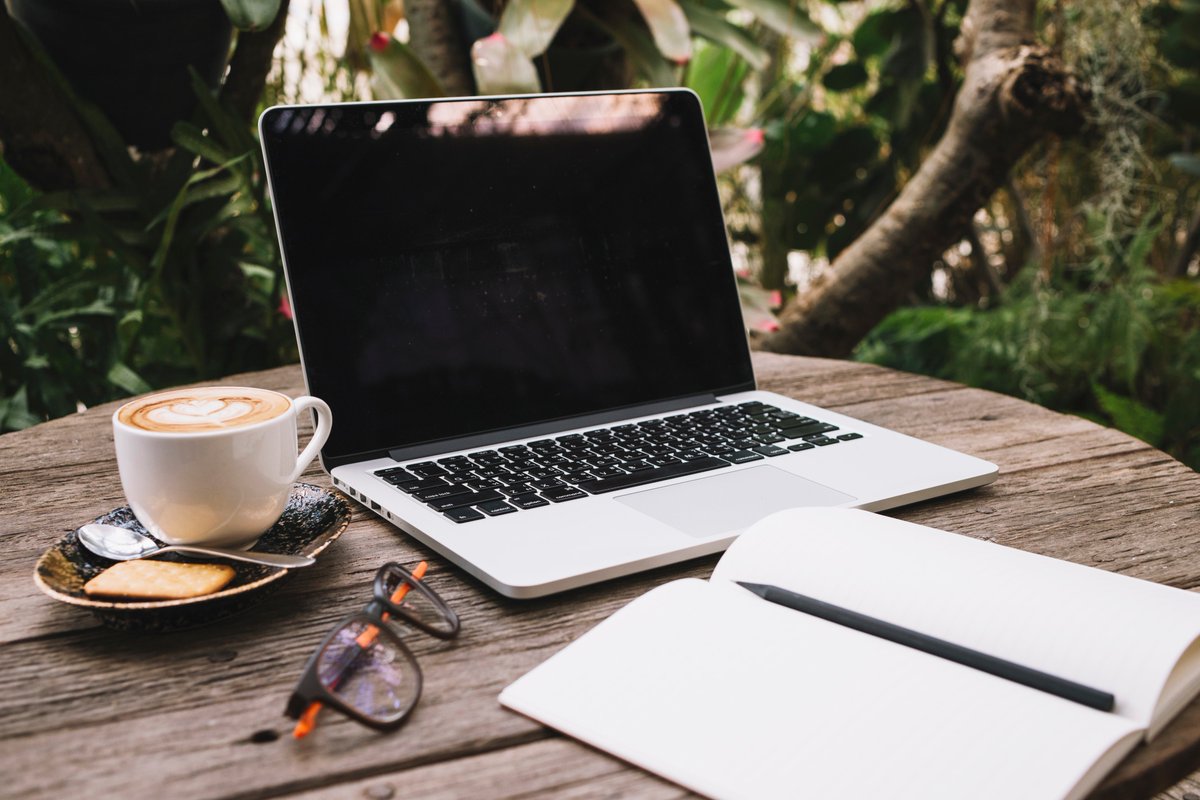 Amsterdam, renowned for its picturesque canals and vibrant cultural scene, has become a haven for digital nomads seeking a balance between work and exploration.
The city's charming coffee culture, coupled with its tech-savvy ambiance, has given rise to a plethora of laptop-friendly cafés that cater to the needs of remote workers. This article serves as a guide to some of the best laptop-friendly cafés in Amsterdam, where you can sip your favorite brew while staying productive.
Exploring Amsterdam's Best Laptop-Friendly Cafés for Digital Nomads
1. Coffee & Coconuts
Nestled in a former cinema, Coffee & Coconuts is a spacious and aesthetically pleasing café that offers a tranquil atmosphere for those seeking a productive work environment. With three levels of seating options, including cozy corners and communal tables, you can easily find your perfect spot. The café's ample power outlets, free Wi-Fi, and a menu featuring an array of coffee options, fresh juices, and healthy dishes make it a top choice for digital nomads.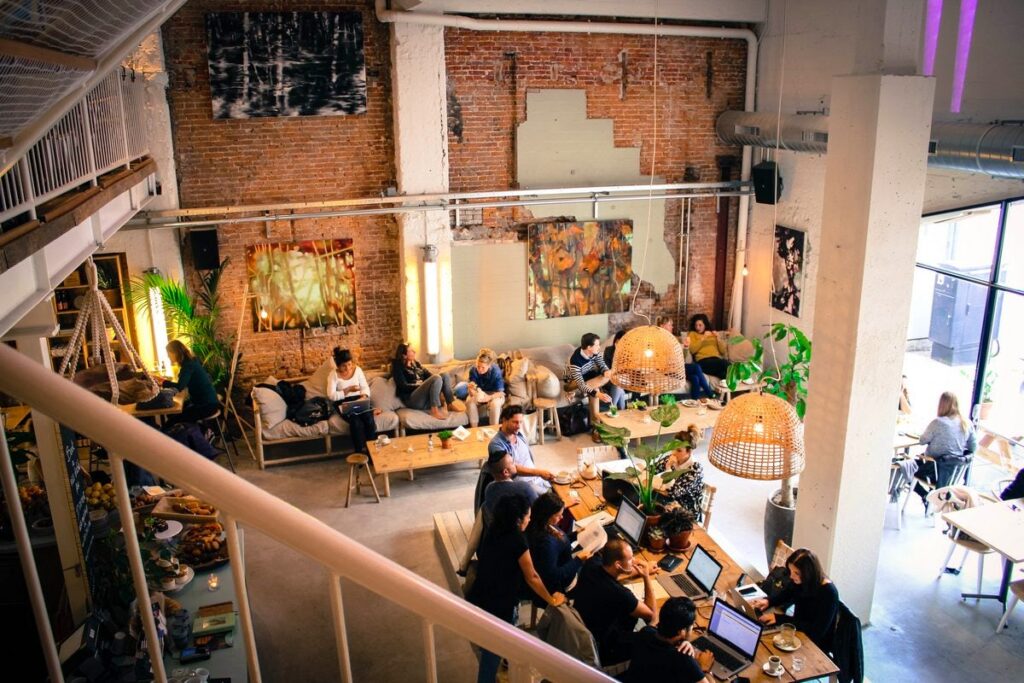 2. The Hoxton
Located along the Herengracht canal, The Hoxton is a stylish boutique hotel that boasts a welcoming lobby turned café, perfect for remote work. The ambiance blends vintage décor with modern amenities, offering a comfortable space to settle in with your laptop. The Hoxton provides complimentary Wi-Fi, a selection of delicious pastries, and a range of beverages from expertly brewed coffee to herbal teas.
3. Lot Sixty One Coffee Roasters
For the true coffee connoisseur, Lot Sixty One Coffee Roasters is a must-visit. This cozy café is celebrated for its exceptional coffee brewed from beans roasted on-site. The café's minimalist design and serene ambiance create an ideal setting for focused work. The absence of distracting background noise further enhances its suitability for remote work. While here, savor a cup of their artisanal coffee and perhaps engage in a quick chat with the knowledgeable baristas.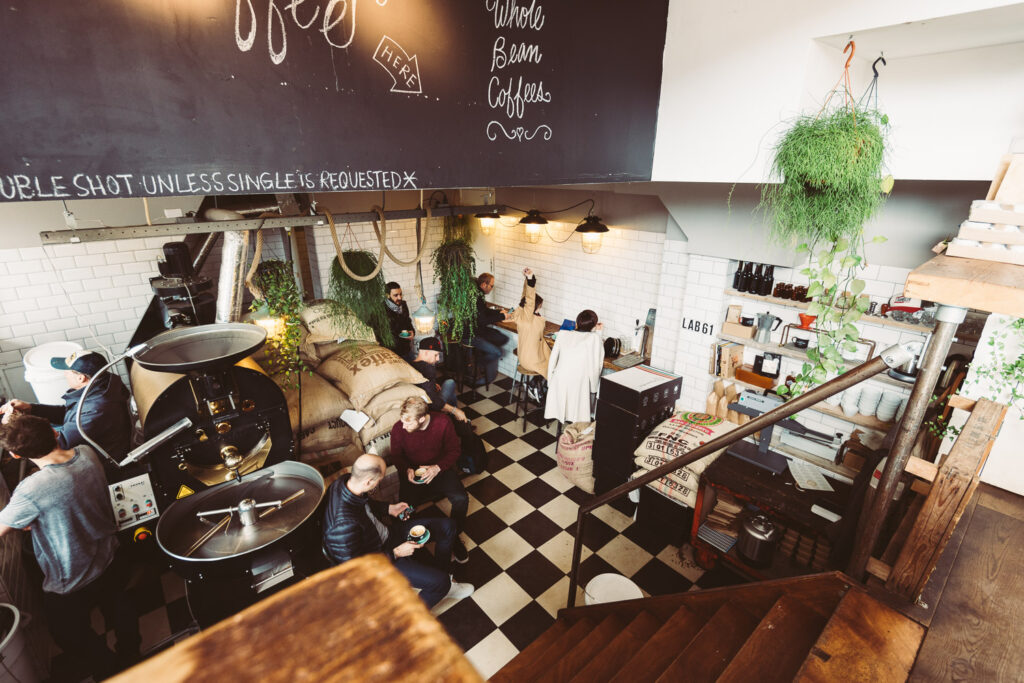 4. Scandinavian Embassy
A haven for lovers of Scandinavian design and quality coffee, Scandinavian Embassy offers a sophisticated space for digital nomads. The café's specialty coffee is crafted with precision, and the menu features an assortment of delectable treats. The minimalist interior, characterized by clean lines and natural materials, fosters a serene atmosphere, while the friendly staff ensures your caffeine fix is accompanied by a productive work session.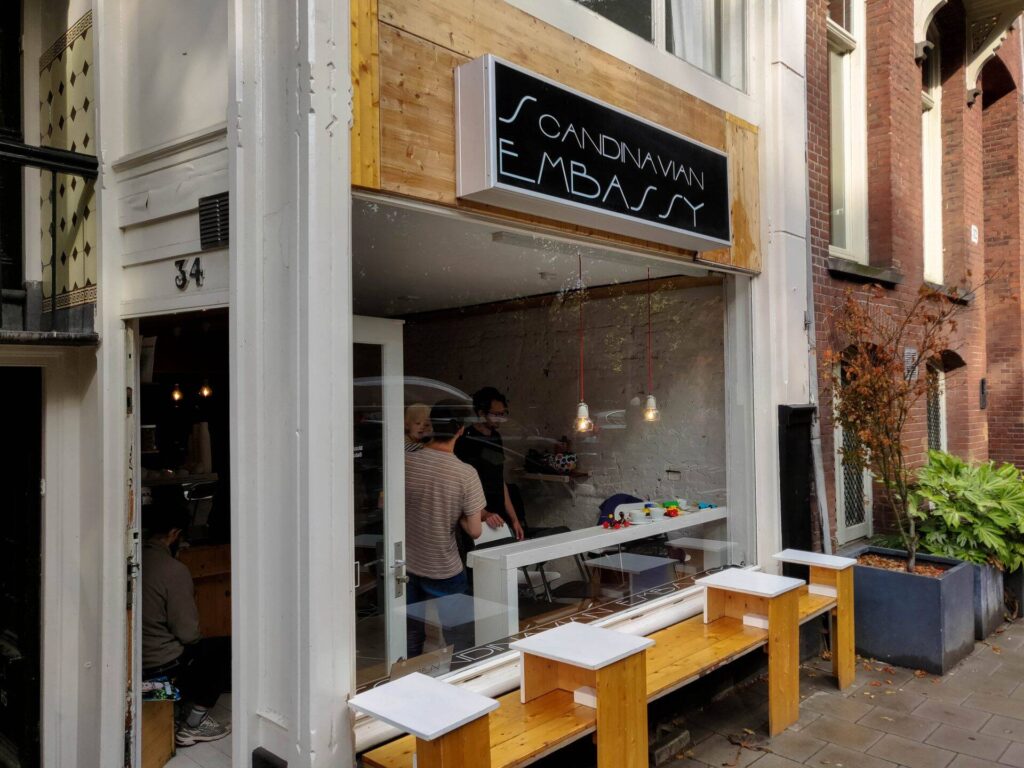 5. De Wasserette
De Wasserette, with its rustic charm and inviting atmosphere, seamlessly blends into Amsterdam's cozy ambiance. Known for its artisanal bread and pastries, the café provides an inviting environment for those seeking a laptop-friendly space. The wooden tables, ample natural light, and the aroma of freshly baked goods set the stage for a productive work session, complemented by their selection of coffees and teas.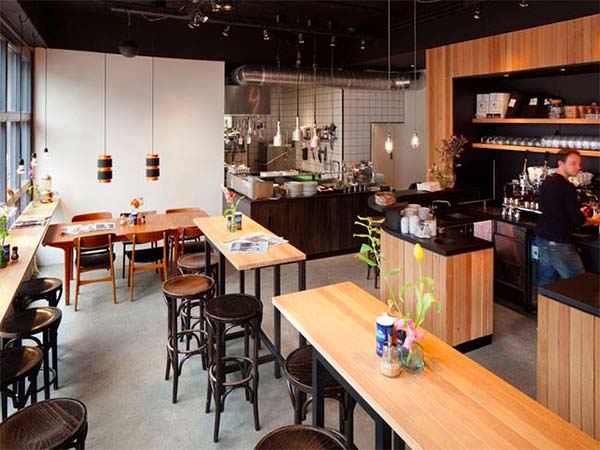 Amsterdam's coffee culture and digital-friendly mindset have given rise to an array of cafés where remote workers can find solace while pursuing their professional endeavors. From the trendy Coffee & Coconuts to the coffee perfectionists' haven, Lot Sixty One Coffee Roasters, each café offers a unique experience. So, whether you're a digital nomad in search of an inspirational workspace or a traveler looking to soak up Amsterdam's charm while catching up on work, these laptop-friendly cafés have got you covered. Embrace the blend of productivity and leisure that Amsterdam's coffee scene has to offer.