A Calm, Quiet, Cold, Unknown City; Den Haag
I'm on my way to the city of the Netherlands, which is home to 150 international institutions and the "Girl with a Pearl Earring". I am not alone, I myself come with me. Shall we begin?
A cold city in the north, unheard of, unspoken. It is 45 minutes from Amsterdam and 30 minutes from Rotterdam. After my undergraduate education, my long-term trip abroad, which I have been working on, making plans for, and covering many countries, begins to work as an intern architect.
The Netherlands has two airports: Rotterdam Airport and Amsterdam Schiphol Airport. My connecting flight from Istanbul takes around 3 and a half 4 hours. Our journey from Rotterdam to Den Haag is extremely short. In the future, I understand that it is extremely easy and fast to travel from any city to another city in this country. Transport networks, especially train travel, are comfortable, cheap and fast. A train leaves from Amsterdam every 15 minutes. At the same time, the existence of night trains is an opportunity to travel around the country. The cities are extremely close to each other.
Den Haag is located between Amsterdam and Rotterdam. The city is home to many museums. Dutch painter Johannes Vermeer's famous work "Girl with a Pearl Earring" is located here in the Mauritshuis Royal Picture Gallery. World-famous cars are open to visitors at the Lauwman Museum. The works of graphic artist Maurits Cornelis Escher who lived in the 1900s are exhibited in the Escher Palace Museum.
A city of art; open-air markets, cafes, bars, markets, restaurants where you can taste dishes from different cultures… The main center of all these is Grote Markt.
Sorry, Is This Heaven?
You wouldn't be surprised if I say that roads, parks, apartments, everywhere you can think of are covered with canals in a country where a quarter of its territory is under the sea. But every day, going to work, walking, sometimes doing yoga through a nature park, among the flowers that bloom with spring, some of them spilled on the water and some on the grass… This comfort is astonishing. Yes, you are in the city, in the village, it should not be so easy to be in the countryside. It's a luxury you can't have in many parts of the world. However, the people here do not use this opportunity very much, because the city goes into a fast sleep after work. The streets are empty, quiet, calm… The tall people of this cold city also prefer to stay at home on Sundays. Yes, by the way, the tallest men in the world are also in the Netherlands.
Both Old and New
I'm crossing a street. Like Amsterdam, it reeks of history. With their incredible sloping roofs and their mastery in using bricks, they challenged the climate and at the same time shaped their structures with pleasing details. Then I turn to a street that is surrounded by skyscrapers that I have never seen before. Some with dome-shaped roofs, some with different angles and up-to-date materials. "What happened now? Am I in a metropolis?" The harmony of this city does not make one ask the question. There is such a harmony between them; material, color… They become references to each other from somewhere.

Design Small; Architectural Details
It is a thoughtful, masterful city. Every place you turn your head is like a work of art. For me as an architect, it is a visual feast that is a source of inspiration and enhances my creativity; every step is like a new reason to be happy… Even the colorful doors and the seating elements located in the gardens in front of the doors are as orderly and detailed as the surroundings. I understand that these people know how to enjoy every moment of life. They can design small and reach big pleasures.
Welcoming people of many nationalities; this is a place that invites peace, order and nature… It is modern, innovative, old, new and impressive.
Exploring Amsterdam's Best Laptop-Friendly Cafés for Digital Nomads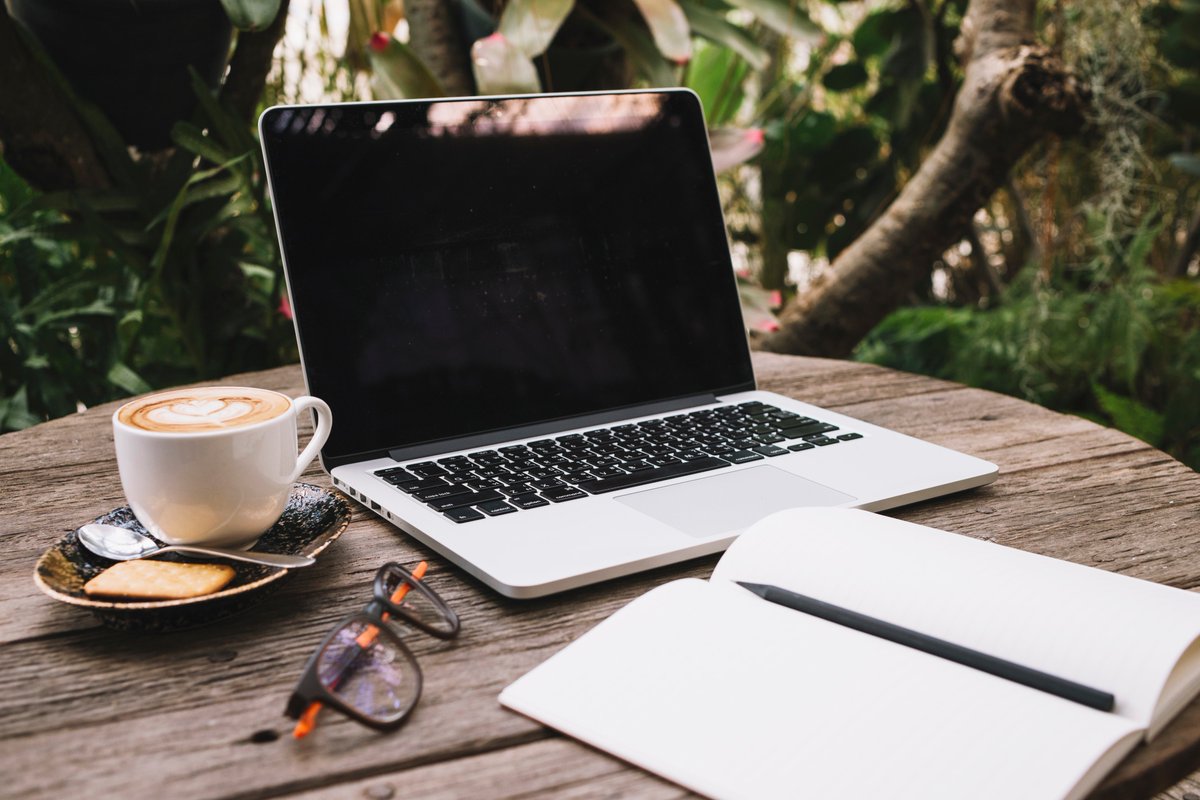 Amsterdam, renowned for its picturesque canals and vibrant cultural scene, has become a haven for digital nomads seeking a balance between work and exploration.
The city's charming coffee culture, coupled with its tech-savvy ambiance, has given rise to a plethora of laptop-friendly cafés that cater to the needs of remote workers. This article serves as a guide to some of the best laptop-friendly cafés in Amsterdam, where you can sip your favorite brew while staying productive.
Exploring Amsterdam's Best Laptop-Friendly Cafés for Digital Nomads
1. Coffee & Coconuts
Nestled in a former cinema, Coffee & Coconuts is a spacious and aesthetically pleasing café that offers a tranquil atmosphere for those seeking a productive work environment. With three levels of seating options, including cozy corners and communal tables, you can easily find your perfect spot. The café's ample power outlets, free Wi-Fi, and a menu featuring an array of coffee options, fresh juices, and healthy dishes make it a top choice for digital nomads.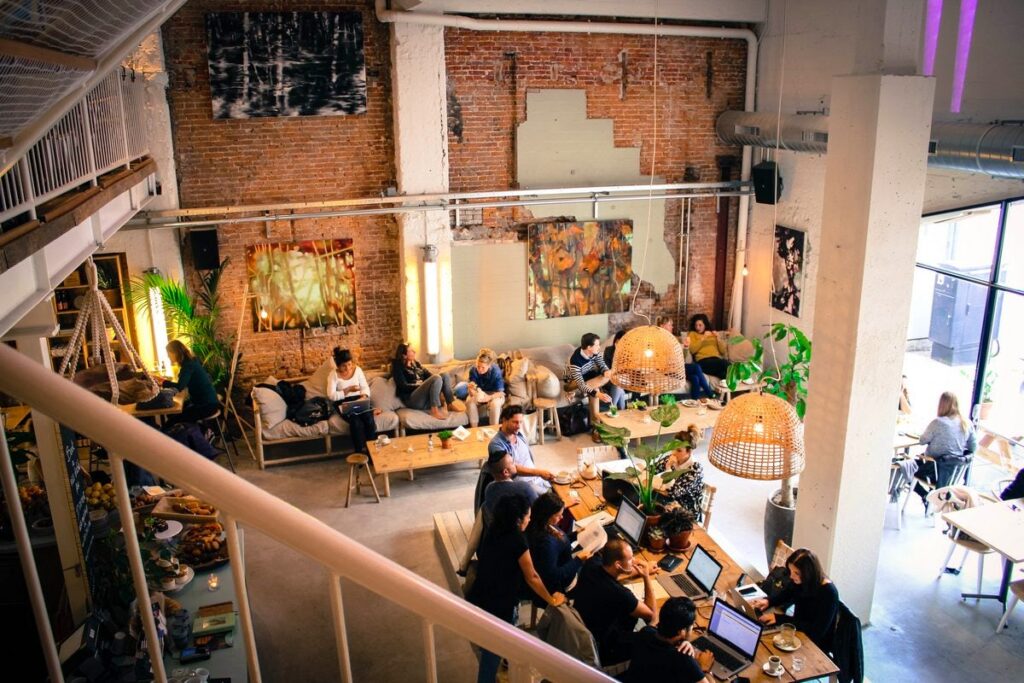 2. The Hoxton
Located along the Herengracht canal, The Hoxton is a stylish boutique hotel that boasts a welcoming lobby turned café, perfect for remote work. The ambiance blends vintage décor with modern amenities, offering a comfortable space to settle in with your laptop. The Hoxton provides complimentary Wi-Fi, a selection of delicious pastries, and a range of beverages from expertly brewed coffee to herbal teas.
3. Lot Sixty One Coffee Roasters
For the true coffee connoisseur, Lot Sixty One Coffee Roasters is a must-visit. This cozy café is celebrated for its exceptional coffee brewed from beans roasted on-site. The café's minimalist design and serene ambiance create an ideal setting for focused work. The absence of distracting background noise further enhances its suitability for remote work. While here, savor a cup of their artisanal coffee and perhaps engage in a quick chat with the knowledgeable baristas.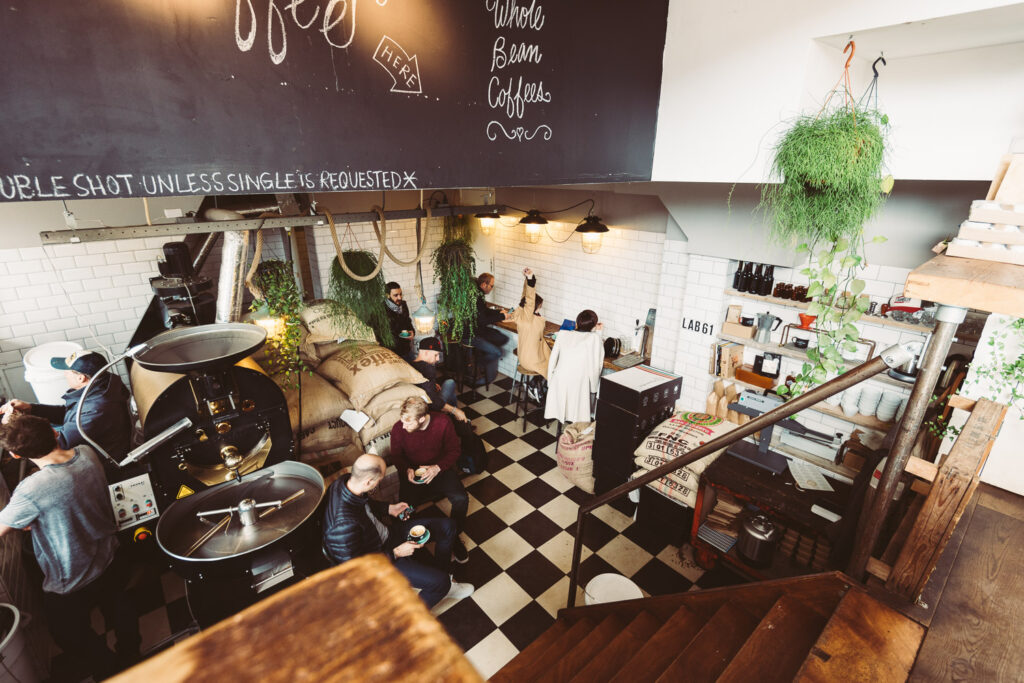 4. Scandinavian Embassy
A haven for lovers of Scandinavian design and quality coffee, Scandinavian Embassy offers a sophisticated space for digital nomads. The café's specialty coffee is crafted with precision, and the menu features an assortment of delectable treats. The minimalist interior, characterized by clean lines and natural materials, fosters a serene atmosphere, while the friendly staff ensures your caffeine fix is accompanied by a productive work session.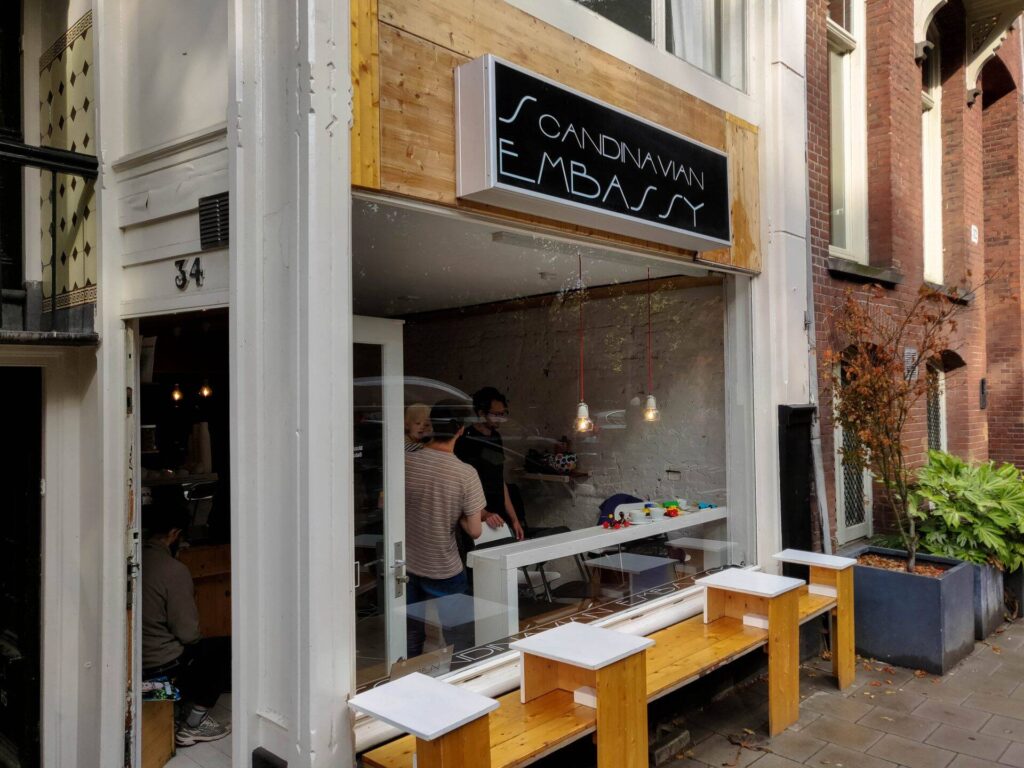 5. De Wasserette
De Wasserette, with its rustic charm and inviting atmosphere, seamlessly blends into Amsterdam's cozy ambiance. Known for its artisanal bread and pastries, the café provides an inviting environment for those seeking a laptop-friendly space. The wooden tables, ample natural light, and the aroma of freshly baked goods set the stage for a productive work session, complemented by their selection of coffees and teas.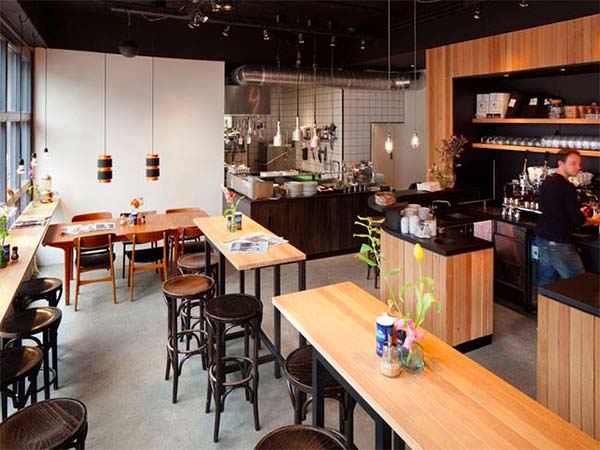 Amsterdam's coffee culture and digital-friendly mindset have given rise to an array of cafés where remote workers can find solace while pursuing their professional endeavors. From the trendy Coffee & Coconuts to the coffee perfectionists' haven, Lot Sixty One Coffee Roasters, each café offers a unique experience. So, whether you're a digital nomad in search of an inspirational workspace or a traveler looking to soak up Amsterdam's charm while catching up on work, these laptop-friendly cafés have got you covered. Embrace the blend of productivity and leisure that Amsterdam's coffee scene has to offer.