Discover the Best Swimming Spots in the Netherlands
The Netherlands, known for its picturesque canals, windmills, and tulip fields, also offers a variety of delightful swimming spots. Despite being a relatively small country, the Netherlands boasts numerous lakes, rivers, and coastal areas that provide excellent opportunities for a refreshing swim. In this article, we will explore some of the best places to swim in the Netherlands, offering a mix of natural beauty and tranquil surroundings.
Discover the Best Swimming Spots in the Netherlands
1. Zandvoort Beach
Located just a short distance from Amsterdam, Zandvoort Beach is one of the most popular coastal destinations for locals and tourists alike. With its wide stretch of sandy shore, clear blue waters, and lively beach clubs, Zandvoort offers the perfect combination of relaxation and entertainment. Take a dip in the North Sea, bask in the sun, and enjoy beachside amenities, making it an ideal spot for a day trip or a weekend getaway.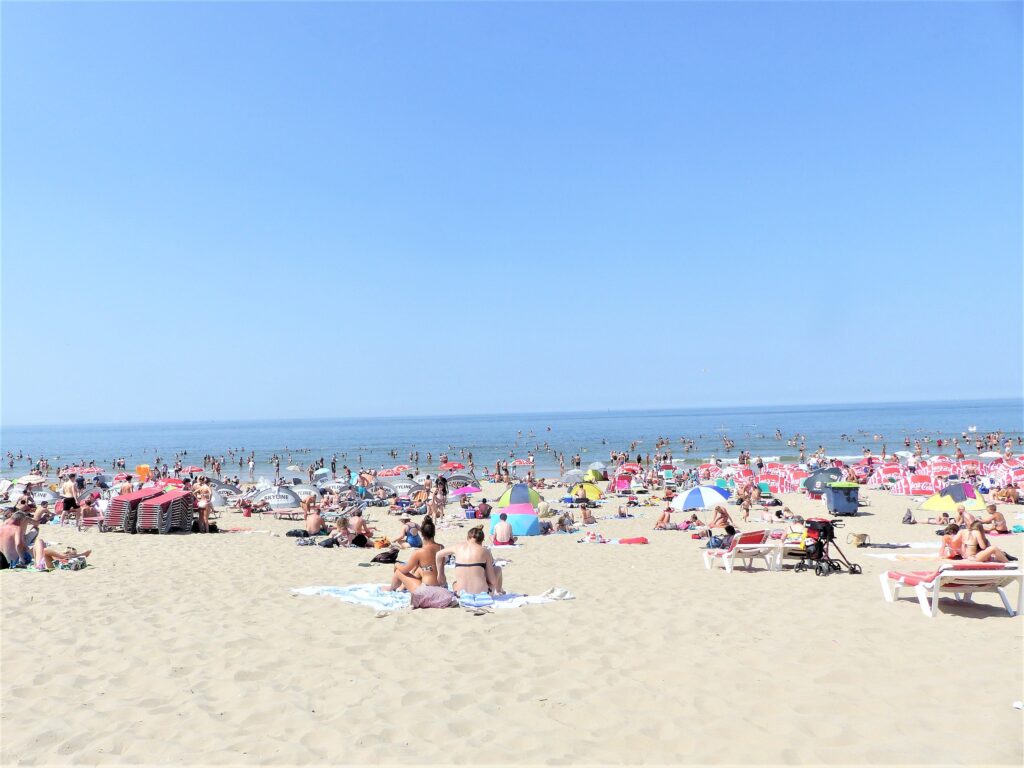 2. Henschotermeer
For those looking to escape the bustling cities, Henschotermeer is a hidden gem located near the town of Woudenberg in the Utrechtse Heuvelrug National Park. This pristine lake, encompassed by dense forests and rolling hills, provides a serene environment for swimming enthusiasts. The crystal-clear waters and sandy beaches create a postcard-worthy setting, perfect for unwinding and immersing oneself in nature.
3. Binnenschelde
Situated in the province of Zeeland, Binnenschelde is an artificial lake created from a former sand extraction site. Today, it has transformed into a vibrant recreational area offering a range of water activities, including swimming, windsurfing, and sailing. The lake's clean waters, complemented by its landscaped beaches and lush greenery, make Binnenschelde a fantastic spot for water sports enthusiasts and families alike.

4. The Vinkeveense Plassen
Located in the province of Utrecht, the Vinkeveense Plassen is a network of interconnected lakes, making it an aquatic paradise. Known for its clear waters and diverse marine life, this area is particularly popular among scuba divers and snorkelers. However, visitors can also enjoy swimming in designated areas while taking in the scenic beauty of the surrounding reed beds and picturesque islands.
5. Veluwemeer
Nestled in the heart of the Netherlands, Veluwemeer is a large lake situated between the provinces of Gelderland and Flevoland. Its extensive coastline, dotted with sandy beaches and lush green areas, offers an inviting atmosphere for swimming, sunbathing, and picnicking. The lake's calm waters are well-suited for families and those seeking a peaceful retreat amidst stunning natural surroundings.
The Netherlands may not be the first country that comes to mind when thinking about swimming destinations, but it offers a surprising array of enchanting spots for aquatic enthusiasts. From sandy beaches along the coast to serene lakes nestled in idyllic settings, the country has something to suit every swimmer's taste. Whether you seek a refreshing dip or a relaxing day in nature, these swimming spots in the Netherlands are sure to provide a memorable experience for visitors and locals alike. So, pack your swimsuit and dive into the tranquil waters of the Netherlands for an unforgettable aquatic adventure.
Exploring Amsterdam's Best Laptop-Friendly Cafés for Digital Nomads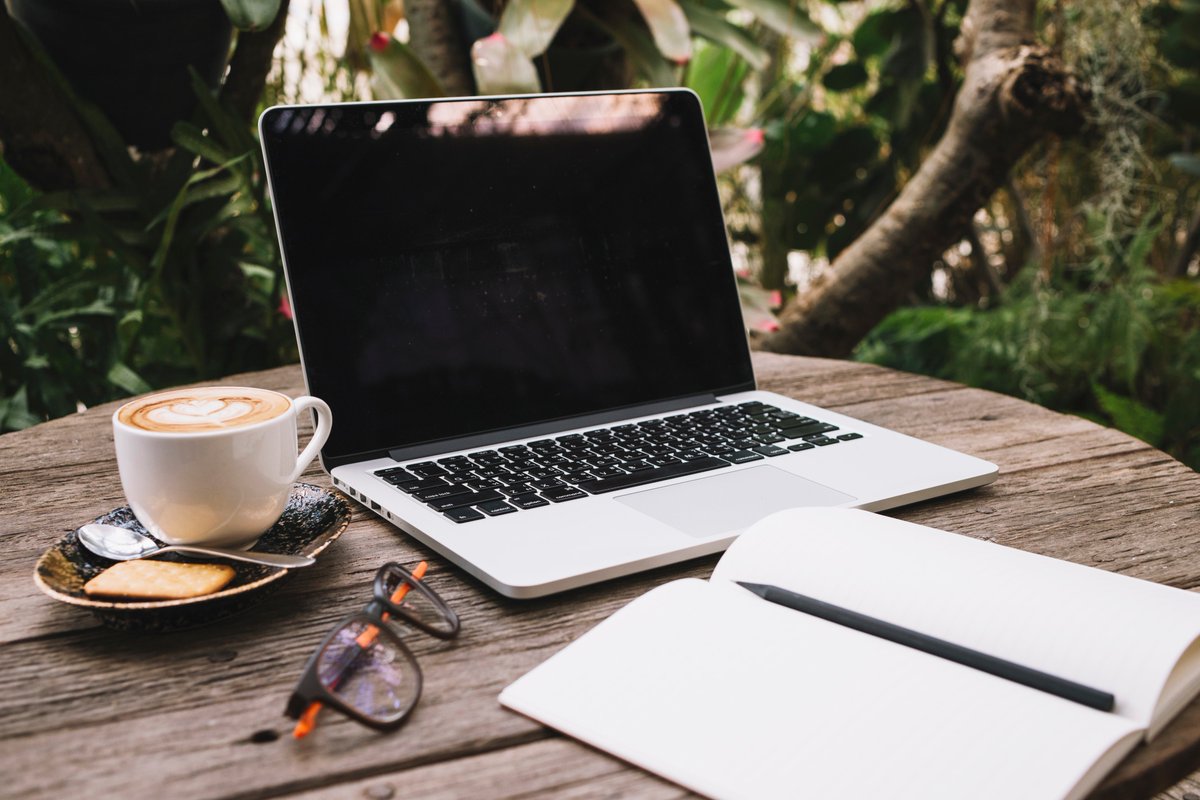 Amsterdam, renowned for its picturesque canals and vibrant cultural scene, has become a haven for digital nomads seeking a balance between work and exploration.
The city's charming coffee culture, coupled with its tech-savvy ambiance, has given rise to a plethora of laptop-friendly cafés that cater to the needs of remote workers. This article serves as a guide to some of the best laptop-friendly cafés in Amsterdam, where you can sip your favorite brew while staying productive.
Exploring Amsterdam's Best Laptop-Friendly Cafés for Digital Nomads
1. Coffee & Coconuts
Nestled in a former cinema, Coffee & Coconuts is a spacious and aesthetically pleasing café that offers a tranquil atmosphere for those seeking a productive work environment. With three levels of seating options, including cozy corners and communal tables, you can easily find your perfect spot. The café's ample power outlets, free Wi-Fi, and a menu featuring an array of coffee options, fresh juices, and healthy dishes make it a top choice for digital nomads.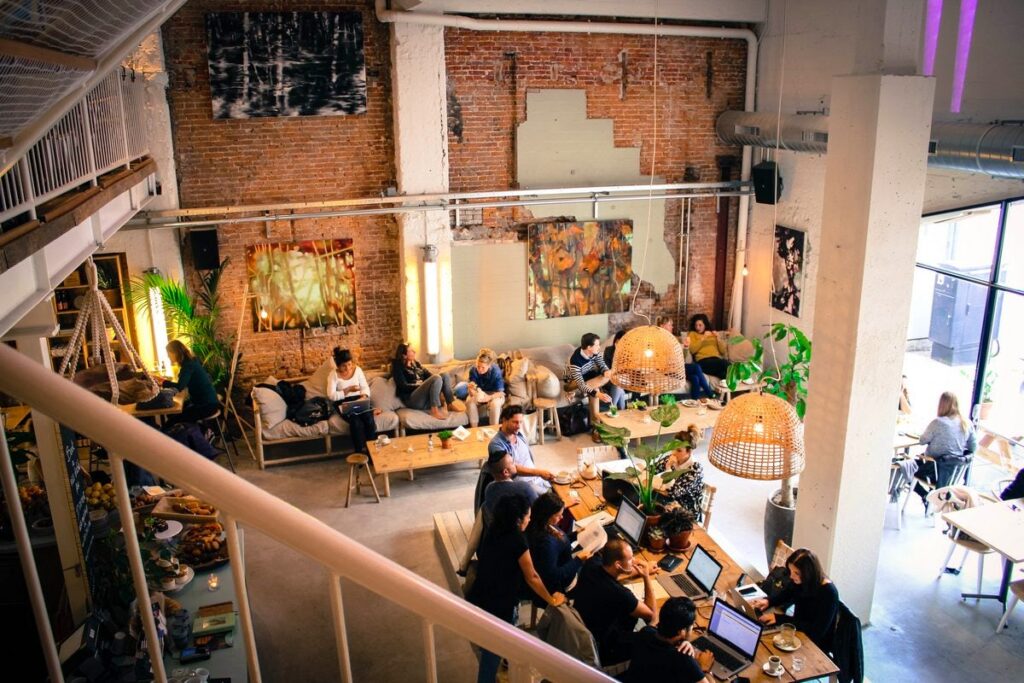 2. The Hoxton
Located along the Herengracht canal, The Hoxton is a stylish boutique hotel that boasts a welcoming lobby turned café, perfect for remote work. The ambiance blends vintage décor with modern amenities, offering a comfortable space to settle in with your laptop. The Hoxton provides complimentary Wi-Fi, a selection of delicious pastries, and a range of beverages from expertly brewed coffee to herbal teas.
3. Lot Sixty One Coffee Roasters
For the true coffee connoisseur, Lot Sixty One Coffee Roasters is a must-visit. This cozy café is celebrated for its exceptional coffee brewed from beans roasted on-site. The café's minimalist design and serene ambiance create an ideal setting for focused work. The absence of distracting background noise further enhances its suitability for remote work. While here, savor a cup of their artisanal coffee and perhaps engage in a quick chat with the knowledgeable baristas.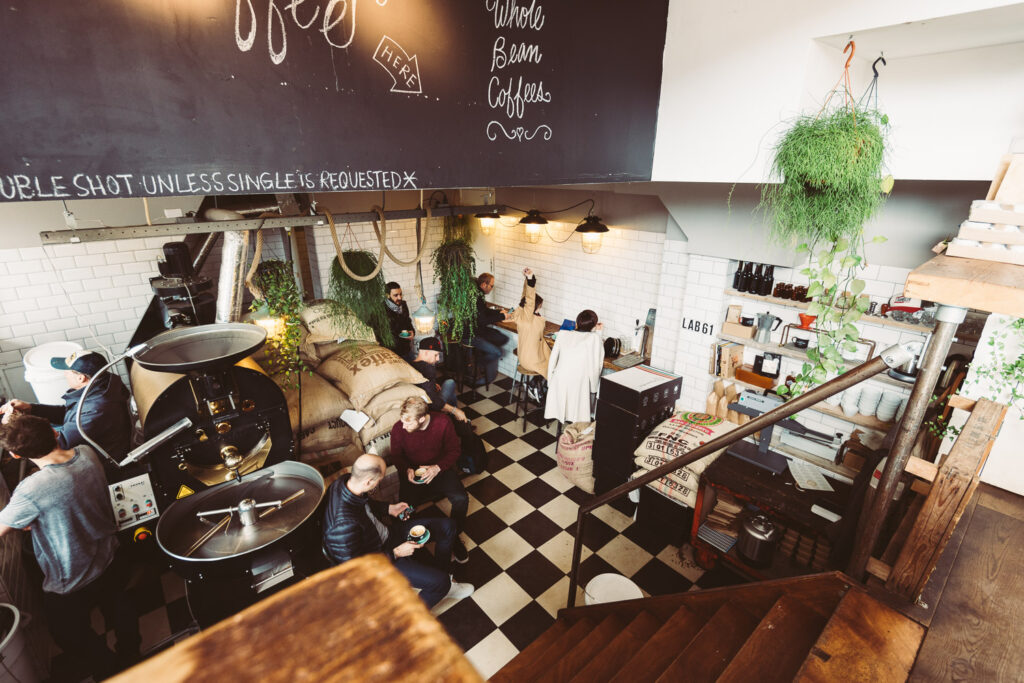 4. Scandinavian Embassy
A haven for lovers of Scandinavian design and quality coffee, Scandinavian Embassy offers a sophisticated space for digital nomads. The café's specialty coffee is crafted with precision, and the menu features an assortment of delectable treats. The minimalist interior, characterized by clean lines and natural materials, fosters a serene atmosphere, while the friendly staff ensures your caffeine fix is accompanied by a productive work session.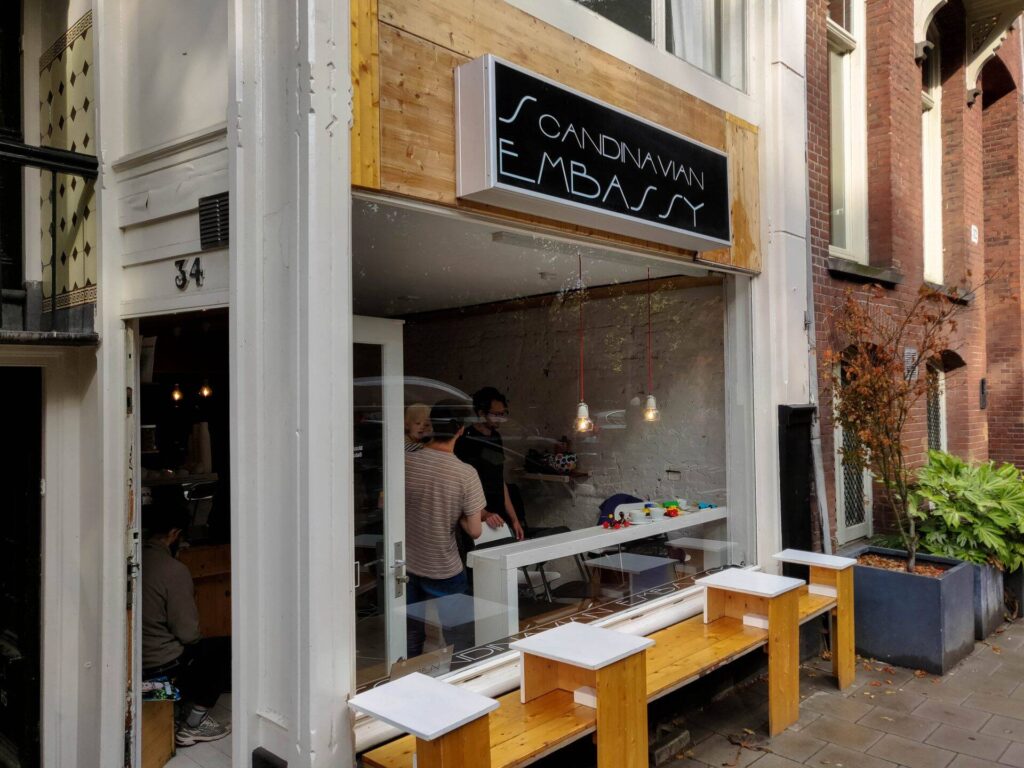 5. De Wasserette
De Wasserette, with its rustic charm and inviting atmosphere, seamlessly blends into Amsterdam's cozy ambiance. Known for its artisanal bread and pastries, the café provides an inviting environment for those seeking a laptop-friendly space. The wooden tables, ample natural light, and the aroma of freshly baked goods set the stage for a productive work session, complemented by their selection of coffees and teas.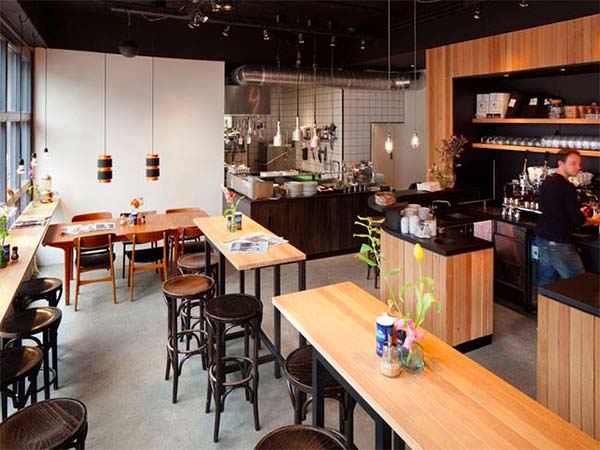 Amsterdam's coffee culture and digital-friendly mindset have given rise to an array of cafés where remote workers can find solace while pursuing their professional endeavors. From the trendy Coffee & Coconuts to the coffee perfectionists' haven, Lot Sixty One Coffee Roasters, each café offers a unique experience. So, whether you're a digital nomad in search of an inspirational workspace or a traveler looking to soak up Amsterdam's charm while catching up on work, these laptop-friendly cafés have got you covered. Embrace the blend of productivity and leisure that Amsterdam's coffee scene has to offer.