How did the tulip become a symbol for the Netherlands?
Every tulip season in the Netherlands, many tourists flock to the country to visit the Keukenhof Flower Gardens and be mesmerized by the thousands of flowers, bulbs and tulip gardens on display.
How did the tulip become a symbol for the Netherlands?
It would not be wrong to say that the tulip is almost the symbol of the Netherlands. Before we look at the history of the Netherlands' relationship with tulips, let's learn a little about tulips together:
The tulip is a cup-shaped and incredibly symmetrical flower of the lily family, spring blooming bulbous and often vibrantly colored. It is thought that the name "tulip" (tulip) is derived from a Persian word meaning turban, considering its shape similar to turban. Although tulips are very popular in the Netherlands, the homeland of the tulip is not actually the Netherlands. The Tien Shan mountain range in Central Asia is known as the place where the tulip first appeared. It is known that tulip cultivation was first practiced by gardeners in the Ottoman Empire for many years, long before they came to the Netherlands.
It is not known who first brought the tulip to northwest Europe, but the most widely accepted story is that starring Oghier Ghislain de Busbecq, the ambassador between Emperor Ferdinand I and Suleiman the Magnificent. A Flemish botanist named Carolus Clusius is made director of Hortus Botanicus in Leiden and is hired by Leiden University to research medicinal plants. Ambassador Ogier Ghiselain is also a friend of Busbecq Carolus and sends him to grow some of the beautiful tulip flowers Sultan Suleiman saw in the palace gardens in his garden in Leiden. This marked the beginning of tulip cultivation in the Netherlands.
Tulips are still very popular in the Netherlands and there are even many festivals for tulips. Keukenhof is still the most popular tulip center in the Netherlands, as millions come to see the gardens in Lisse each spring. During the first half of April, more than 850,000 tulips are seen all over Amsterdam.
A few interesting facts about tulips
Striped tulips, very popular in the 17th century, got their color from a virus. Discovered in 1931, this virus was found to be transmitted by aphids. Today, multicolored tulips are artificially bred to look this way.
n 1943, Dutch Princess Margriet was born in Canada's Ottawa Civic Hospital as the royal family fled the Netherlands during the war in Europe. In order for him to receive Dutch citizenship through his mother, Princess Juliana, the maternity ward where he was born had to be declared an international territory. The Dutch royal family sends 10,000 onions to Ottawa each year for the tulip festival as a token of gratitude.
Since 1986, the Netherlands has been sending flowers to St. Peter's Basilica every Easter. This is Pope II. It is a tradition that began after John Paul's visit to the country in 1985, and since then the Vatican has relinquished responsibility for the Easter flower exhibition to the Netherlands.
During the tulip craze in the 1600s, tulips were said to cost 10 times more than the average salary of a Dutch worker, making them more valuable than many homes.
The Netherlands is the world's largest commercial tulip producer, with an annual export of approximately three billion tulips.
So, are tulip leaves edible?
The answer is yes. In 1944, World War II. During the Dutch famine of World War II, people often had to eat sugar beets and tulips.
Exploring Movie Theaters in Amsterdam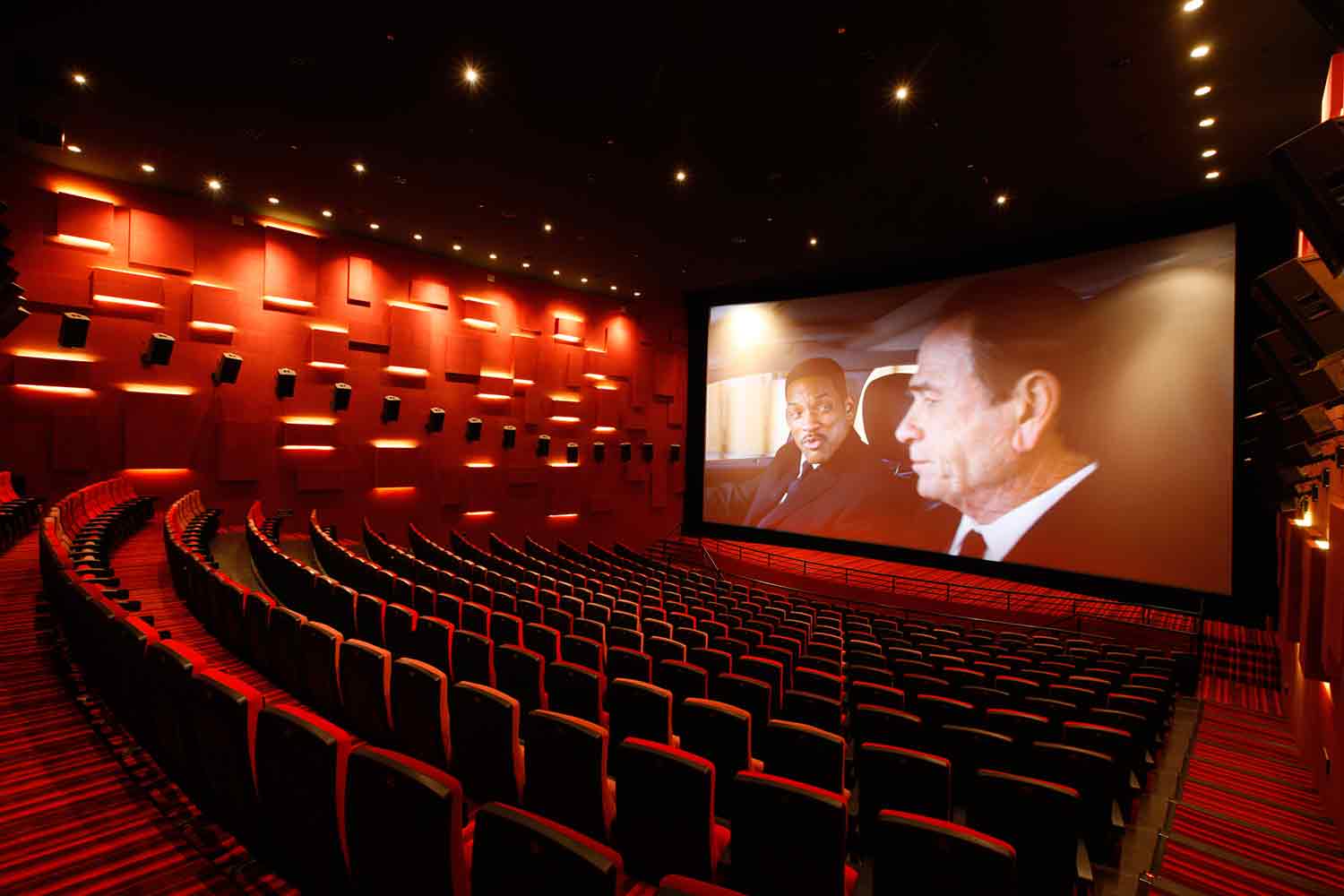 Exploring Movie Theaters in Amsterdam. Amsterdam, the cultural hub of the Netherlands, is a city known for its vibrant arts scene. From historic landmarks to contemporary galleries, Amsterdam offers a diverse range of cultural experiences. Among its offerings, the city boasts an array of captivating movie theaters that cater to both locals and tourists. In this article, we will take you on a journey through Amsterdam's movie theaters, highlighting their unique features, cinematic offerings, and the immersive experiences they provide.
Exploring Movie Theaters in Amsterdam
1. Pathé Tuschinski
Pathé Tuschinski stands as a true gem among Amsterdam's movie theaters. Located in the heart of the city on Reguliersbreestraat, this iconic theater is renowned for its grand art deco architecture, ornate interiors, and lavish atmosphere. Step into a world of elegance and indulge in the latest blockbusters, arthouse films, and special screenings. With its luxurious seating, state-of-the-art projection, and immersive sound systems, Pathé Tuschinski promises an unforgettable movie-going experience.
Address: Prinsengracht 452, 1017 KE Amsterdam
Website: http://www.uitkijk.nl/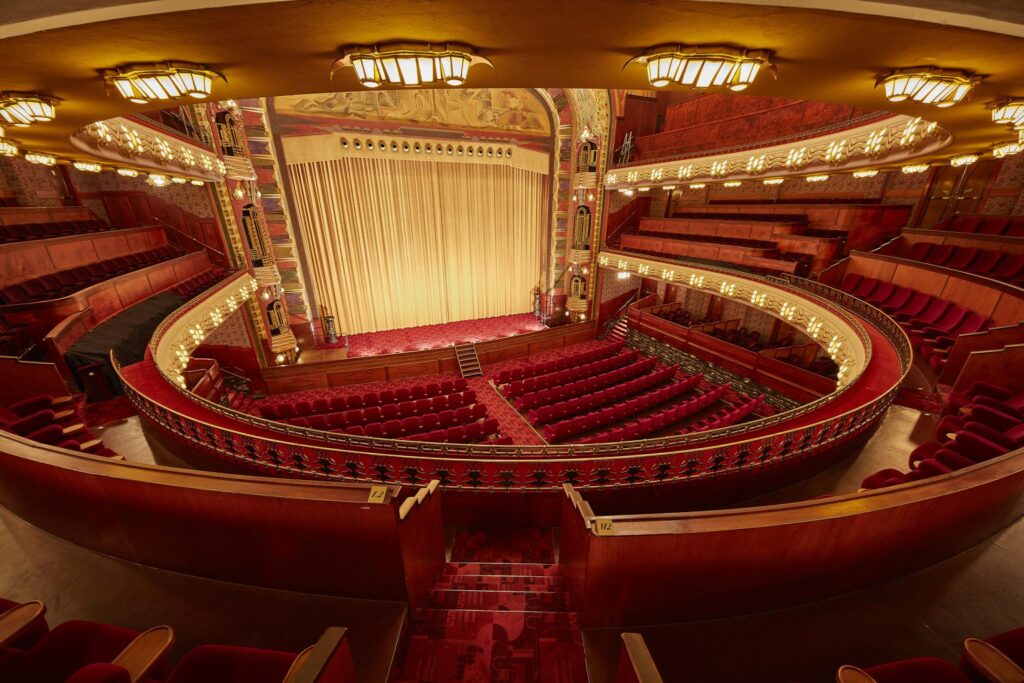 2. Eye Filmmuseum
Situated on the northern bank of the IJ River, the Eye Filmmuseum is not just a movie theater but a haven for film enthusiasts. Its striking modern architecture, featuring a futuristic white structure, instantly captures attention. The museum houses an extensive collection of films, exhibits, and interactive installations, making it a paradise for cinema lovers. With multiple screening rooms that showcase a diverse range of films, including classics, art films, and experimental works, the Eye Filmmuseum celebrates the art of filmmaking in all its forms.
Address: IJpromenade 1, 1031 KT Amsterdam
Website: https://www.eyefilm.nl/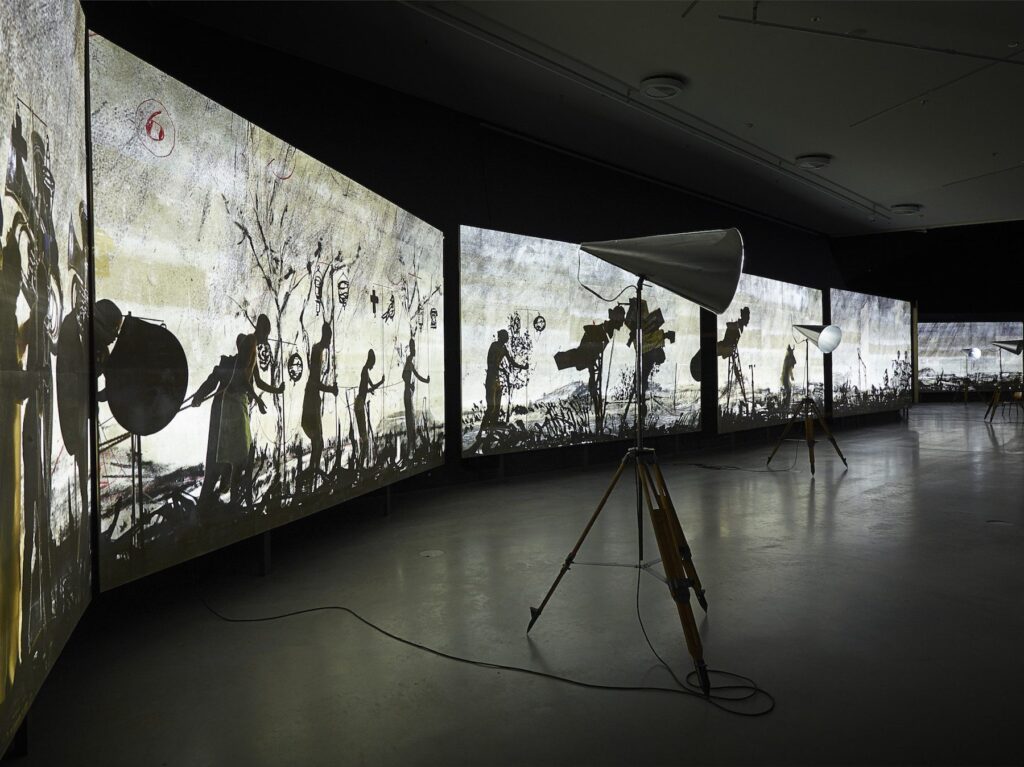 3. FilmHallen
FilmHallen, nestled in the vibrant district of Amsterdam-West, is a cultural hotspot that combines film screenings with a bustling food market and various other entertainment options. This former tram depot turned cinema boasts a relaxed and contemporary ambiance, featuring comfortable seating and excellent viewing facilities. FilmHallen showcases an eclectic mix of international and independent films, documentaries, and special events, making it a go-to destination for cinephiles seeking unique cinematic experiences.
Address: Hannie Dankbaarpassage 12, 1053 RT Amsterdam
Website: http://www.filmhallen.nl/
4. Kriterion
Kriterion is a beloved institution in Amsterdam, known for its rich history and commitment to supporting independent and arthouse cinema. Located near the University of Amsterdam, this student-run movie theater has been operating since 1945. Kriterion showcases a carefully curated selection of films, including international releases, retrospectives, and thematic film cycles. Besides its cinematic offerings, Kriterion also hosts discussions, debates, and cultural events, making it a vibrant hub for film enthusiasts and intellectuals.
Address: Roetersstraat 170, 1018 WE Amsterdam
Website: https://www.kriterion.nl/
5. De Uitkijk
For those seeking an intimate and cozy movie-watching experience, De Uitkijk is a hidden gem tucked away in the picturesque neighborhood of Prinsengracht. This historic theater, dating back to 1912, is the oldest continuously operating cinema in Amsterdam. With its vintage charm and single-screen setup, De Uitkijk offers a unique setting to enjoy art films, classics, and cult favorites. Unwind in its comfortable seats and soak up the nostalgic atmosphere while immersing yourself in the magic of the silver screen.
Address: Prinsengracht 452, 1017 KE Amsterdam
Website: http://www.uitkijk.nl/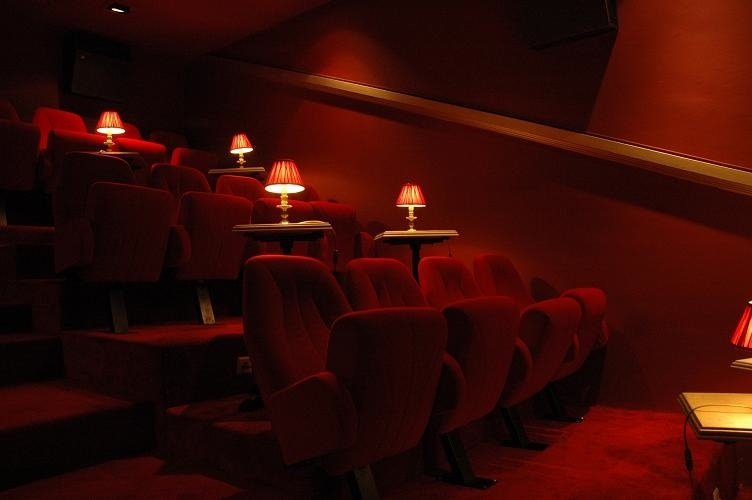 Amsterdam's movie theaters provide an enchanting blend of cinematic experiences, architectural splendor, and cultural significance. Whether you find yourself in a grand art deco palace like Pathé Tuschinski or a contemporary hub like the Eye Filmmuseum, each theater offers its own distinct charm and selection of films. From mainstream blockbusters to thought-provoking arthouse cinema, Amsterdam's movie theaters cater to diverse tastes and provide an opportunity to immerse oneself in the magic of storytelling on the big screen. So, grab some popcorn, find your preferred seat, and let Amsterdam's movie theaters transport you to captivating worlds and unforgettable cinematic journeys.