Pride 2023 in Rotterdam Guide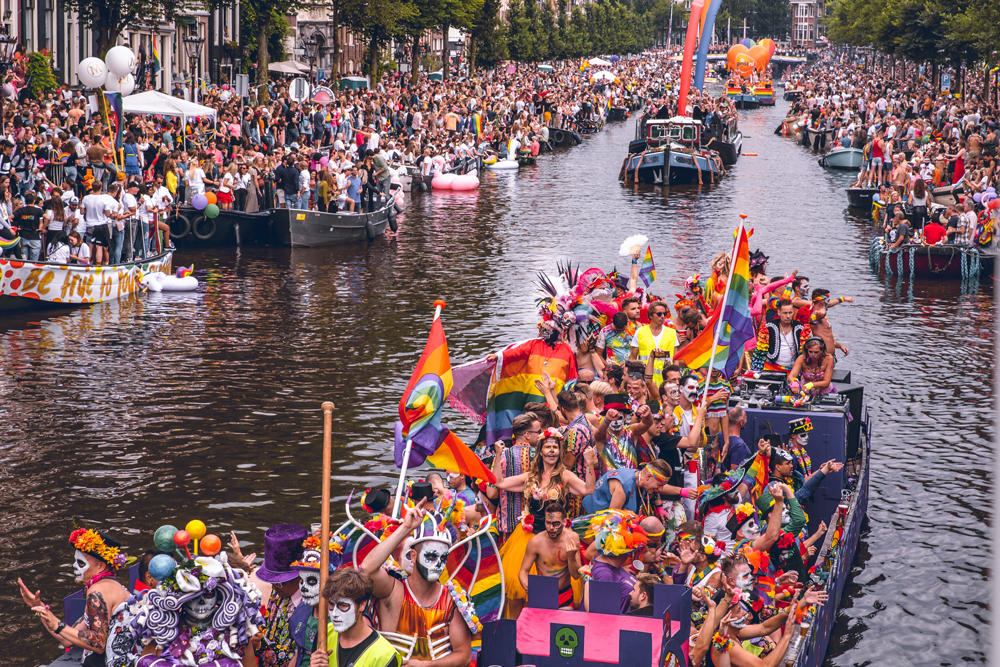 Pride 2023 in Rotterdam promises to be an extraordinary celebration of the LGBTQ+ community and its allies. With a lineup of exciting events and activities, this festival will create an inclusive and joyous atmosphere that will leave a lasting impact on attendees.
We'll explore what makes Pride 2023 in Rotterdam;
Embracing Diversity Pride 2023 in Rotterdam is all about embracing diversity in its truest sense. The festival brings together people from different backgrounds, identities, and orientations, fostering a sense of unity and understanding. Rotterdam has always been a city that welcomes and accepts individuals from all walks of life, and during Pride, this spirit is magnified. It's a time to celebrate the unique beauty of every person and to recognize the importance of inclusivity in creating a harmonious society.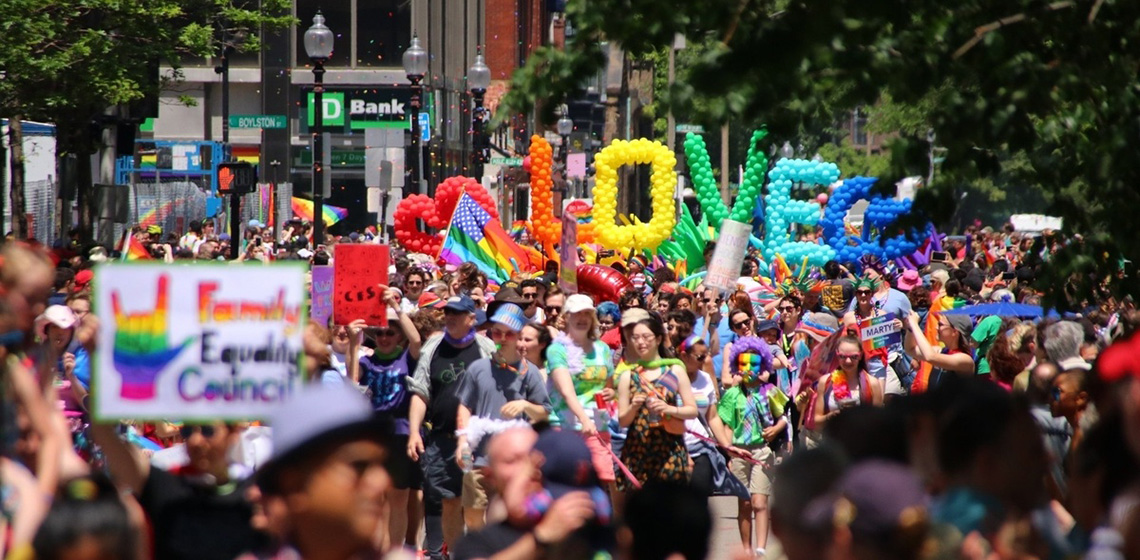 A Vibrant Lineup of Events Pride 2023 in Rotterdam will feature a vibrant lineup of events that cater to various interests and age groups. From the colorful parade that winds its way through the city streets to exciting dance parties that light up the nights, there's something for everyone to enjoy. The festival also includes workshops, film screenings, art exhibitions, and panel discussions that address relevant LGBTQ+ topics. These events offer opportunities for education, engagement, and celebration, creating a well-rounded experience for all attendees.
The Pride Parade: A Symbol of Unity At the heart of Pride 2023 in Rotterdam is the Pride Parade, a magnificent spectacle that celebrates love and unity. The parade showcases vibrant floats, colorful costumes, and exuberant performances by LGBTQ+ groups and allies. As the procession moves through the city, the streets come alive with cheers and support from onlookers, creating an atmosphere of love and acceptance. The Pride Parade is not only a celebration of LGBTQ+ pride but also a powerful statement of unity and progress.
Safe and Welcoming Environment Rotterdam takes great pride in creating a safe and welcoming environment for everyone during the festival. Security measures are in place to ensure that attendees can fully enjoy the festivities without worry. The city's commitment to safety and inclusivity makes Pride 2023 a must-visit event for LGBTQ+ travelers and allies alike.
Connecting with the Community Pride 2023 in Rotterdam provides a unique opportunity to connect with the LGBTQ+ community and its supporters. Whether you identify as LGBTQ+ or are an ally, the festival offers a chance to make new friends, share experiences, and celebrate the power of love and acceptance. The sense of belonging and camaraderie experienced during Pride can be transformative and create lasting memories.
Finding a Hotel for Pride 2023 in Amsterdam
Amsterdam Pride is one of the most anticipated and colorful events of the year, attracting LGBTQ+ travelers and allies from all corners of the world.
As you prepare for an unforgettable experience during Pride 2023 in Amsterdam, finding the right hotel is crucial to ensuring a comfortable and enjoyable stay. 
1. Book Early, Secure Your Spot Amsterdam Pride is an incredibly popular event, and hotels in and around the city tend to fill up quickly. To secure the best accommodations at reasonable rates, it's essential to book your hotel as early as possible. Keep an eye on the official Pride website and other event-related platforms for announcements and special deals on accommodations.
2. Choose the Right Location Amsterdam offers a diverse range of neighborhoods, each with its unique charm and atmosphere. For the most convenient and immersive experience during Pride 2023, consider staying in areas that are close to the event venues and parade route. The city center and the Le Marais neighborhood (also known as the Gay Village) are popular choices for LGBTQ+ travelers, as they are in close proximity to major Pride events and gay-friendly establishments.
3. Gay-Friendly Hotels: Embrace Inclusivity For an extra-special Pride experience, opt for a gay-friendly hotel that actively supports and welcomes LGBTQ+ guests. These hotels often go the extra mile to create a warm and accepting environment, allowing you to feel comfortable and free to be yourself during your stay. Look for hotels with LGBTQ+ symbols or statements of inclusivity on their websites.
4. Budget Considerations Amsterdam offers a wide range of accommodations, catering to various budgets. Before making your reservation, set a budget for your stay and explore options that align with it. Keep in mind that prices for hotels during Pride might be higher than usual due to the high demand. If you're looking to save some money, consider staying slightly further from the city center or sharing a room with friends.
5. Amenities and Facilities Think about the amenities and facilities that are important to you during your stay. Some hotels offer on-site restaurants, bars, gyms, or wellness facilities, which can enhance your overall experience. Additionally, consider the type of room you prefer – whether it's a standard room, a suite, or a shared dormitory for a more budget-friendly option.
6. Read Reviews and Ratings Before finalizing your hotel choice, read reviews and ratings from previous guests. Websites like TripAdvisor, Booking.com, and Google Reviews can provide valuable insights into the quality of service, cleanliness, and overall guest experience. Pay attention to feedback from LGBTQ+ travelers, as they may highlight specific aspects that are important to you as well.
7. Inquire about Pride-Related Events Some hotels may organize special Pride-themed events or parties for their guests during the festival. Don't hesitate to inquire with the hotel's staff about any planned activities or gatherings. This can be a great way to connect with fellow Pride-goers and add an extra layer of enjoyment to your stay.
8. Be Mindful of Cancellation Policies While it's essential to book early, be mindful of the hotel's cancellation policy. Life can be unpredictable, and you may need to adjust your plans closer to the event date. Choose a hotel with a flexible cancellation policy, so you have the option to make changes if necessary.
Good luck!
A
M
S
T
E
R
D
A
M
F
O
X
.
c
o
m