The interactive and immersive experience: Upside Down Amsterdam
Upside Down Amsterdam is a unique and fun attraction located in the heart of Amsterdam. It's an interactive and immersive experience that takes visitors on a journey through a world turned upside down. Everything in the attraction is designed to create the illusion of being upside down, from the furniture and decor to the artwork and installations.
While Upside Down Amsterdam is not a restaurant, it does have a small cafe where visitors can enjoy a drink or snack before or after their visit. The cafe offers a selection of coffee, tea, soft drinks, and light refreshments such as sandwiches and pastries. The menu is simple, but it's a great place to relax and chat with friends after experiencing the unique and disorienting world of Upside Down Amsterdam.
If you're looking for more substantial food options, there are plenty of restaurants and cafes located in the surrounding area. Some nearby options include the trendy and popular De Foodhallen, the classic Dutch restaurant Moeders, and the Italian-inspired Eatmosfera.
What to do at Upside Down Amsterdam?
Upside Down Amsterdam is an immersive and interactive attraction where everything is turned upside down, creating a unique and disorienting experience. Here are some of the things you can do and see at Upside Down Amsterdam:
Take photos: Upside Down Amsterdam is a popular spot for taking fun and creative photos with friends and family. The attraction is full of upside-down rooms, furniture, and artwork that make for great photo backdrops.
Explore the rooms: The attraction is divided into several different rooms, each with its own upside-down theme. You can explore a bedroom, kitchen, living room, and more, all with unique and surprising details.
Play games: In addition to the upside-down rooms, Upside Down Amsterdam also features interactive games and challenges that test your perception and balance.
Relax in the cafe: After your visit, you can relax and enjoy a drink or snack in the small cafe located inside the attraction.
Visit the gift shop: Upside Down Amsterdam also has a small gift shop where you can purchase souvenirs and memorabilia to remember your visit.
Overall, Upside Down Amsterdam is a fun and lighthearted experience that's perfect for all ages. It's a great way to see the world from a new perspective and have some fun along the way.
Upside Down Amsterdam Ticket Prices
Regular
CJP
€21.20
I amsterdam
€18.71
Where is the Upside Down Amsterdam?
Upside Down Amsterdam is located in the heart of Amsterdam, near the famous Leidseplein square. The address is:
Upside Down Amsterdam Max Euweplein 32 1017 MB Amsterdam Netherlands
The attraction is easily accessible by public transportation, with several tram and bus lines stopping nearby. It's also within walking distance of many popular tourist attractions, including the Rijksmuseum and the Van Gogh Museum.
Pride 2023 in Rotterdam Guide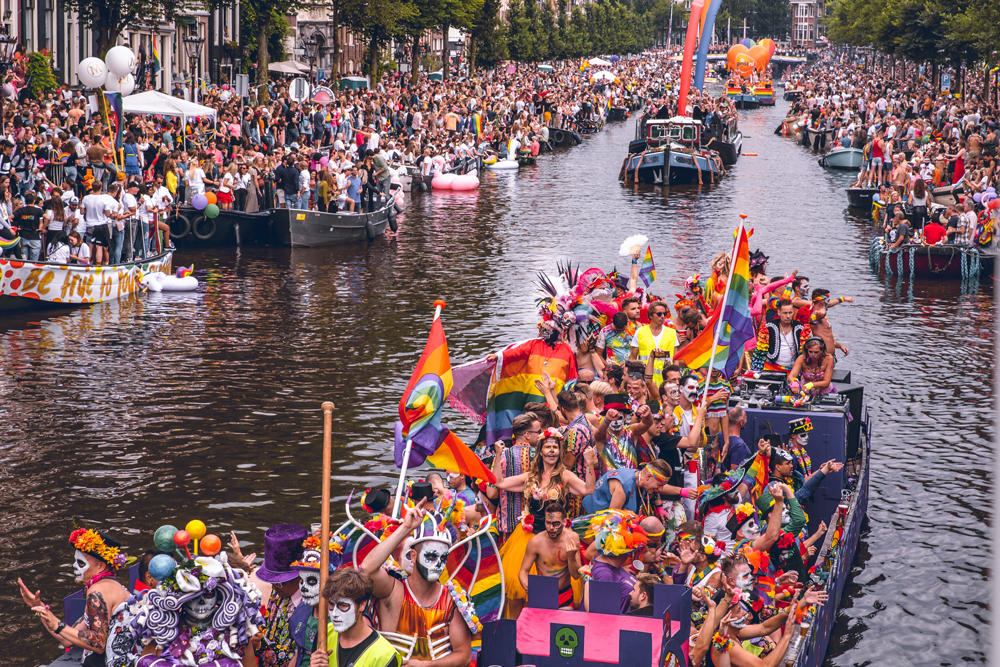 Pride 2023 in Rotterdam promises to be an extraordinary celebration of the LGBTQ+ community and its allies. With a lineup of exciting events and activities, this festival will create an inclusive and joyous atmosphere that will leave a lasting impact on attendees.
We'll explore what makes Pride 2023 in Rotterdam;
Embracing Diversity Pride 2023 in Rotterdam is all about embracing diversity in its truest sense. The festival brings together people from different backgrounds, identities, and orientations, fostering a sense of unity and understanding. Rotterdam has always been a city that welcomes and accepts individuals from all walks of life, and during Pride, this spirit is magnified. It's a time to celebrate the unique beauty of every person and to recognize the importance of inclusivity in creating a harmonious society.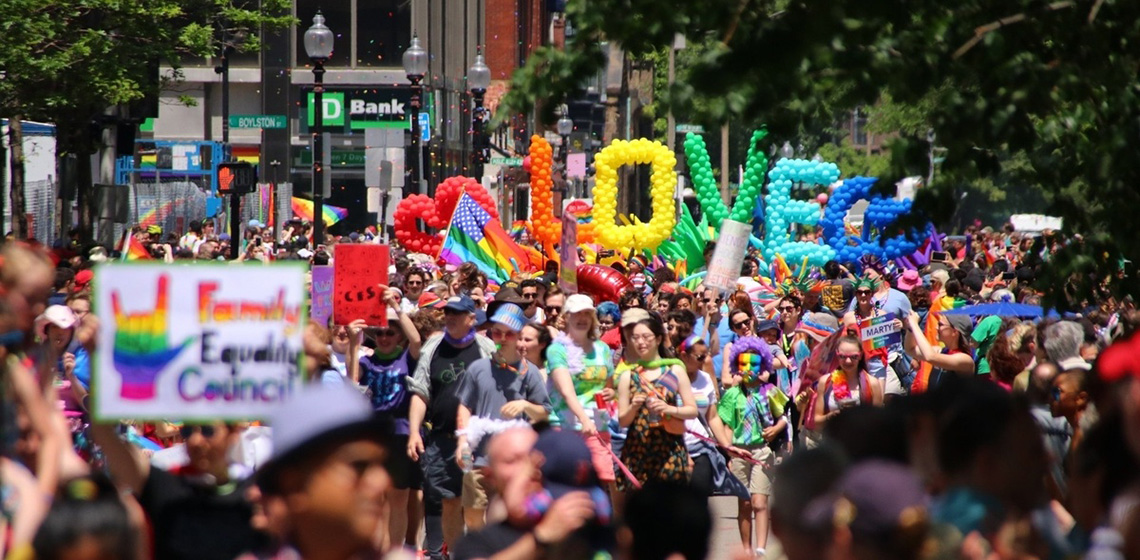 A Vibrant Lineup of Events Pride 2023 in Rotterdam will feature a vibrant lineup of events that cater to various interests and age groups. From the colorful parade that winds its way through the city streets to exciting dance parties that light up the nights, there's something for everyone to enjoy. The festival also includes workshops, film screenings, art exhibitions, and panel discussions that address relevant LGBTQ+ topics. These events offer opportunities for education, engagement, and celebration, creating a well-rounded experience for all attendees.
The Pride Parade: A Symbol of Unity At the heart of Pride 2023 in Rotterdam is the Pride Parade, a magnificent spectacle that celebrates love and unity. The parade showcases vibrant floats, colorful costumes, and exuberant performances by LGBTQ+ groups and allies. As the procession moves through the city, the streets come alive with cheers and support from onlookers, creating an atmosphere of love and acceptance. The Pride Parade is not only a celebration of LGBTQ+ pride but also a powerful statement of unity and progress.
Safe and Welcoming Environment Rotterdam takes great pride in creating a safe and welcoming environment for everyone during the festival. Security measures are in place to ensure that attendees can fully enjoy the festivities without worry. The city's commitment to safety and inclusivity makes Pride 2023 a must-visit event for LGBTQ+ travelers and allies alike.
Connecting with the Community Pride 2023 in Rotterdam provides a unique opportunity to connect with the LGBTQ+ community and its supporters. Whether you identify as LGBTQ+ or are an ally, the festival offers a chance to make new friends, share experiences, and celebrate the power of love and acceptance. The sense of belonging and camaraderie experienced during Pride can be transformative and create lasting memories.