Scientists warn: Ultra-processed food is as addictive as cigarettes
According to a study, overly processed frozen pizza, ready meals, chips or sauces purchased from the supermarket are as addictive as cigarettes.
Almost all of us buy and consume ready-made soups, sauces, frozen pizzas, ready-made meals, chips, donuts and many more from time to time. However, scientists state that these overly processed products are not only unhealthy, but also carry the risk of addiction, like smokers' addiction to tobacco.
Individuals with limited time, especially working people, prefer to throw overly processed, industrial foods into the basket while shopping. According to experts, due to this trend, almost 80 percent of supermarket shelves are filled with ultra-processed foods.
Antwerpen University Hospital (UZA) chief dietitian Michaël Sels explains what ultra-processed foods are in the VRT NWS Laat program in which he participated as a guest: "For example, tomatoes; When you buy it from the farm or supermarket it is an unprocessed tomato. You can make some manipulations to this tomato. For example, you can dry it. This would be a lightly processed tomato. But if you make a sauce from it, you have to add many things like oil, salt. The next step is ultra-processed food, such as tomato ketchup. Coloring agents, preservatives and sweeteners have been added to this product."
Signs of addiction observed
An analysis conducted by scientists on 281 previous studies in 36 countries was published in the BMJ medical journal. All this information from the studies was evaluated according to the Yale Food Addiction Scale, a standardized questionnaire designed in 2009 to accurately assess signals of compulsive eating.
According to the results, 14 percent of adults and 12 percent of children score high on symptoms of addiction to ultra-processed foods.
According to the study, overly processed foods are as addictive as cigarettes.
While Sels notes that ultra-processed foods contain a combination of substances that "make them tempting," he says, "Sugar, carbohydrates and fat are things we really innately love. It causes our brain to release dopamine, so when we eat it we feel very happy, but then we experience a slump. Therefore, we seek a dopamine rush again and thus turn to overly processed foods. "Buying these products starts to become more attractive every time," he said.
Stating that it is not necessary to completely eliminate all carbohydrates or fats from our lives, Selms recommended that, for example, when shopping at the supermarket, prefer the homemade version of a product, which is a better alternative, instead of the overly processed version.
Excessive consumption of these products increases health problems
Two studies, the results of which were published in the British medical journal "The British Medical Journal" in 2022, emphasized that excessive consumption of ultra-processed foods carries the risk of serious illness. Research in the USA found that excessive consumption of these products significantly increases the risk of colon cancer. A study conducted in Italy revealed that it causes heart disease and premature death.
The harm of plastic bags to nature
Have you ever thought about why cancer cases have increased in recent years? Whether we want it or not, plastic bags that hold an important place in our lives, are they that innocent?
In the past, completely natural paper bags, cloth bags and nets were used instead of bags. In this way, what people ate and drank remained healthy. Today, the situation is very different.
It does not seem possible to remove plastic bags from our lives, which can cause irreversible damage to the human body if not taken seriously. These bags, which are produced very cheaply, have serious effects on the environment and foodstuffs thanks to the chemicals in their structure, both at the time of use and at the time of deterioration, depending on their quality. In addition, for a plastic bag to completely disappear from nature, it takes 400 years at sea and 800 years on land.
WHAT IS THE USE OF PLASTIC BAG?
The use of nylon bags began in 1982 all over the world, and in Turkey at the end of the 1980s. This new habit was accepted as a sign of civilization and became widespread.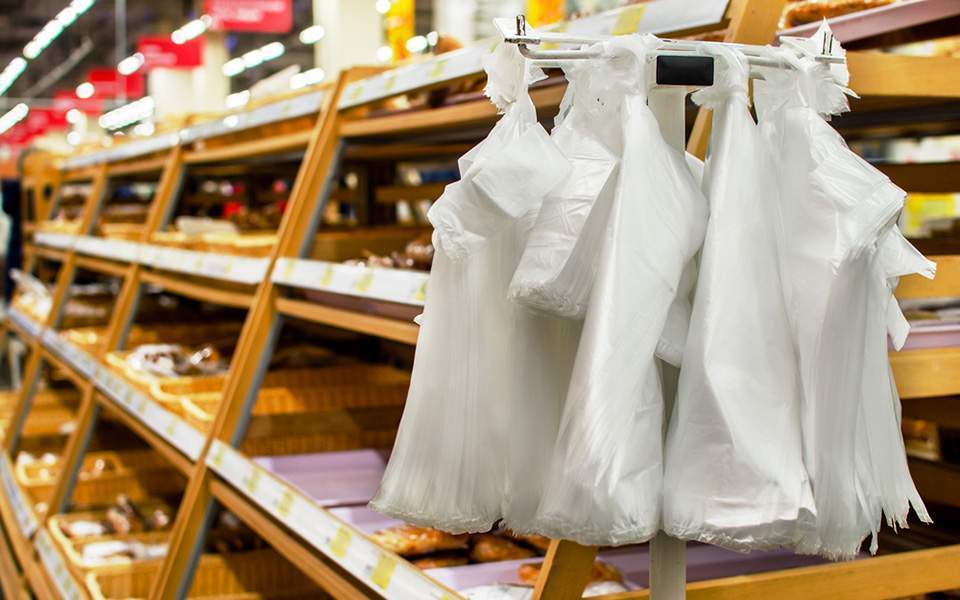 It is estimated that between 500 billion and 1 trillion plastic bags are used in the world every year. Moreover, 380 billion of this number is used only in the USA. In some countries, governments impose various bans or apply taxes to reduce the use of plastic bags.
In Mexico, the use of plastic bags is prohibited. The use of plastic bags is also prohibited in India. In fact, India is the leader in banning the use of plastic bags. However, it is stated that there are some problems in the implementation of this ban. The use of plastic bags is banned in all cities such as Delhi, Mumbai and Vasco. Plastic bags are banned in Bangladesh, Rwanda and 12 cities in Australia. In Switzerland, Sweden, Norway, Germany and the Netherlands, plastic bags are sold in stores for a fee.
DAMAGES OF PLASTIC BAG
– One of the biggest responsible for the increase in cancer cases is plastic bags. When exposed to heat or sun, the substances in its composition dissolve and cause cancer.
– Due to the plastic bags thrown into the nature, animals such as dolphins, seals, whales and sea turtles mistake the bags for food and eat them. This causes them to die by causing deterioration in their digestive system.
– Because nylon bags are transparent, they absorb heat like a greenhouse and cause forest fires.
– Nylon bags containing chemical substances, especially black ones, can harm not only the soil, but also human health through the vegetables and fruits placed in them. In particular, fruits such as figs, grapes, strawberries that may be in contact with the bag should not be transported in these bags.
– When nylon bags begin to deteriorate in nature, they emit harmful chemicals to the environment, and these substances mix with the soil and water and gradually pollute our food chain.
HOW CAN I TAKE PRECAUTIONS?
– Less plastic bags should be used. When only 2 bags less per week are used, approximately 100 bags per person per year are not thrown away.
– Cloth bags, nets, wheeled market bags or baskets should be used for shopping. This means 6 bags per person per week, 24 per month, 288 per year, and 20,160 fewer bags over a 70-year life span. If one out of every five people in Turkey stops using PLASTIC BAGS, 37 billion less plastic bags will be consumed in 70 years.
– In order to consume less paper bag, products that do not need to be put separately in the bag should be put together. Small cloth bags should be obtained for the products to be separated.
– Paper bags and plastic bags used in shopping should be reused. Vegetable, fruit, meat and Fish type foods should not be bought in packaged form, drinks in glass bottles should be preferred. Avoid buying products sold in plastic bags.
– Nylon bags and paper bags should be recycled.
– Apartment managers can collect and sell nylon and plastic derivatives by putting recycling bins. They can provide a small amount of financial income for their apartments and contribute to the prevention of environmental pollution.
– Plastic products should be disposed of in bags separately from other wastes in order to reduce the risk of germs for those who collect plastic products from the garbage and to make them easier to collect.