7 Universities with scholarships in the Netherlands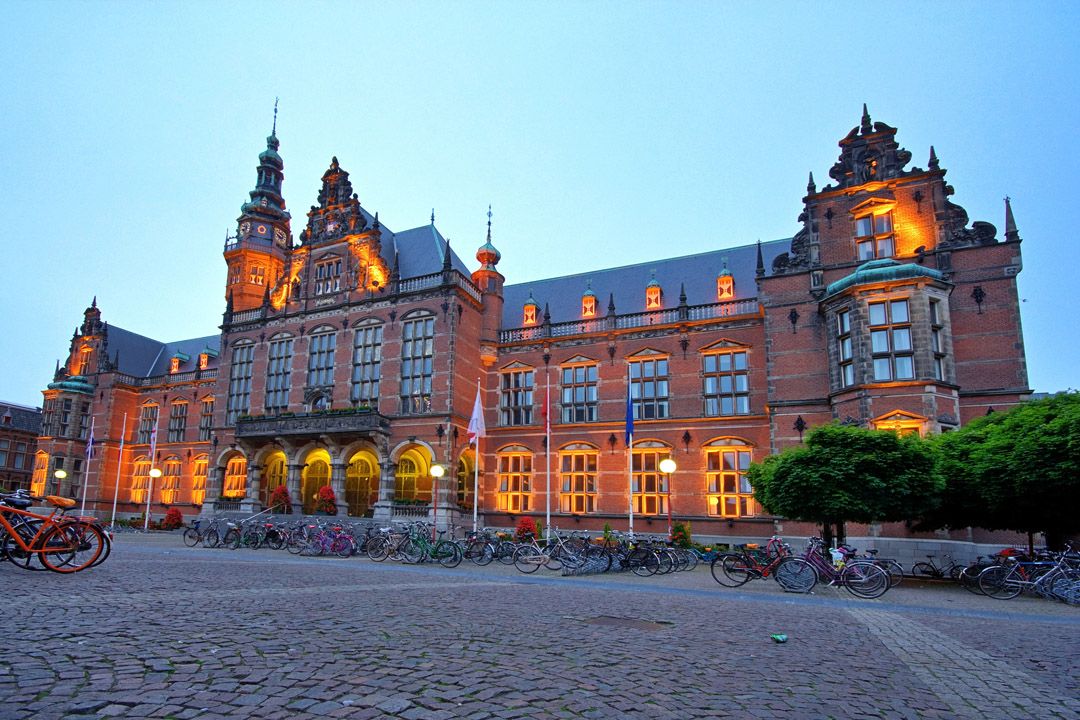 7 Universities with scholarships in the Netherlands. For those who want to study in the Netherlands with a scholarship, both state and private institutions and universities offer a wide range of financial support for international students.
The Nuffic institution, which is responsible for the internationalization of education in the country, administers Dutch scholarships while applications are submitted at different times throughout the year. Let's take a look at the universities that offer scholarships for students who want to study in the Netherlands.
7 Universities with scholarships in the Netherlands
The University of Amsterdam, a research school located in Amsterdam, the capital of the Netherlands, is one of the country's most rooted and rich historical educational institutions, founded in 1632. The university, especially known for its research studies and support in the field of innovation, plays an active role in many initiatives in the European Union. The university is home to approximately 5,500 international students from more than 100 countries with over 200 English undergraduate programs in the faculties of law, science, social and behavioral sciences, humanities, economics and business.
At the same time, the University of Amsterdam, which offers internships and career opportunities after graduation to its students in companies such as Philips, ING, Heineken, also impresses with the scholarships it offers to students from non-EU countries. You can check the scholarship opportunities of the university, which offers financial support worth 5.000 € to undergraduate students in the field of humanities, graduate students in the fields of science and social and behavioral sciences, on the official website.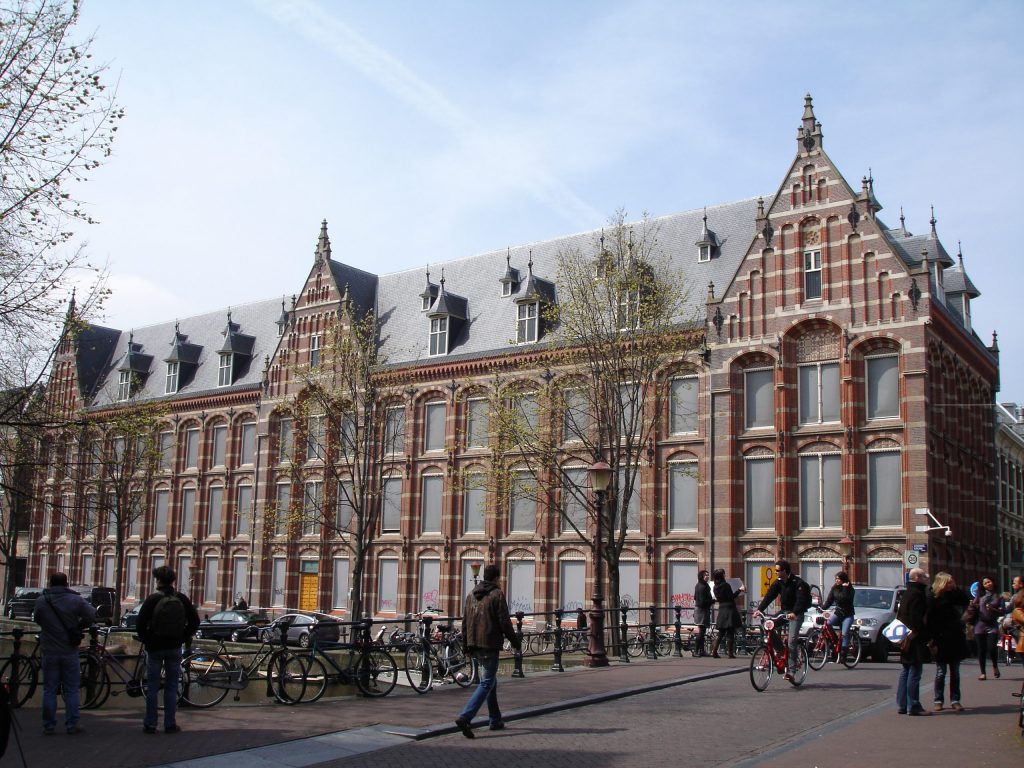 Delft University of Technology
Established in 1842 in the city of Delft, famous for its blue porcelain and for the painter Vermeer, the owner of the "girl with a pearl earring" painting for international students who want to study in the Netherlands, the university is one of the country's largest and most comprehensive technical universities with 2500 scientists.
The school, which draws attention with its rich undergraduate and graduate programs in 8 faculties, including fields such as architecture, electrical engineering, technology and business, industrial design engineering, mathematics and computers, has Nobel prizes in physics and chemistry. Delft University of Technology offers a number of prestigious scholarship opportunities to attract the world's brightest students to the university. The TU Delft Excellence Scholarship, especially offered to postgraduate students in applied sciences, provides financial support of around €12,500 to EU member state citizens and €25,000 to non-EU students for a period of 2 years. While the application deadline is stated as February 1, it is useful to contact the relevant university.
Eindhoven University of Technology
If you are looking for a scholarship in the Netherlands and you think that engineering, science and technology are indispensable, we can say that Eindhoven University of Technology, located in Eindhoven, the city where the world-famous Philips factories are established, is for you. Established in 1956, the school is an internationally research-oriented and design-based university of technology.
Located in the center of Brainport, the high-tech region of the Netherlands, the university, which stands out for its groundbreaking research and close cooperation with industry, serves more than 10,000 students on its campus equipped with quality modern laboratory facilities. While Eindhoven University of Technology offers scholarships to undergraduate and graduate students every year, successful international students outside the EU member states who apply especially for master's programs are paid a one-time payment of €5,000 for the first year. For details, check out the university's scholarship page.
Founded in 1575 by William of Orange in Leiden, the Netherlands, Leiden University is the country's first and oldest educational institution, today home to 29,000 students from 120 different countries. Stunning with 7 faculties including arts, sciences and social sciences and rich English undergraduate programs, the school has world-renowned collaborative projects and networks that contribute to the academic and personal development of its students.
Leiden University, whose notable alumni include King of the Netherlands Willem Alexander and Nelson Mandela, Winston Churchill and Albert Einstein, has been awarded 16 Nobel prizes to date. Specifically, the school offers 3 different options for masters students through the Leiden University Excellence Scholarships university student scholarships called LexS: €10,000 tuition fee, €15,000 registration fee or total tuition fee. Scholarship awards are open to successful non-EU students who enroll in the university's master's program, while the application deadlines are bi-annually, 1 October and 1 February. You can check the scholarship page of the university on the subject.
Founded in 1636 in the city of Utrecht, the Netherlands, offering a wide range of opportunities to international students coming to the country for overseas scholarships, the educational institution is Europe's oldest and it is one of the leading research universities. Utrecht University, which is in the top 100 in international rankings, serves students with 7 faculties, 49 undergraduate and 147 master's programs, including humanities, law, medicine and science.
Established in Utrecht, one of the beautiful medieval cities where English is spoken and one of the happiest places in the world to live, the university impresses with its 12 Nobel prizes, comfortable and peaceful campus life, disciplined education and research opportunities. The master scholarship program of the university, which supports international students from non-EU countries with the Utrecht Excellence Scholarship scholarship program, starts on 1 September and ends on 1 February. The scholarships cover students' tuition fees or living expenses worth €11,000. Details can be found at this link.
7 Universities with scholarships in the Netherlands
Established in 1976 in Maastricht, the Netherlands, the university draws attention with its emphasis on international education, its program options in English, and its problem-based learning system. More than 40% of Maastricht University is of foreign origin, which is home to over 15,000 students from more than 100 different countries.
Offering a wide range of undergraduate and postgraduate programs in the arts and social sciences, law, business and economics faculties, the school is the first choice for most international students seeking Dutch scholarships. Maastricht University Holland-High Potential Scholarship provides financial support to graduate students through its scholarship program. The program is open to students from non-EU countries and is awarded to successful students who are not over the age of 35. Scholarships cover student visa application fees, tuition, living expenses, academic training costs worth €29,000 per academic year in full 2-year programs. Details for applications can be found on the university's scholarship page.
7 Universities with scholarships in the Netherlands
Established in 1614 in Groningen, one of the cities that best reflect the historical texture of the Netherlands, the educational institution is one of the largest and oldest research universities in the country. The University of Groningen, which focuses on three key elements in energy, healthy aging and sustainable society; undertakes joint research in cooperation with the government, public institutions and employers.
Serving nearly 6,000 international students from 120 different countries, the school is ranked as one of the top research universities in Europe and its academic Ben Feringa won the Nobel Prize in Chemistry in 2016. The University of Groningen has an excellent reputation for its rich history for students wishing to study in the Netherlands. Home to many talented people, including the country's first female university student, first female lecturer, and the first Dutch astronaut, the educational institution offers financial support of around €5,000 to students enrolled in undergraduate and graduate programs in the first year to contribute to their living expenses. You can access the university's scholarships from this link.
Is it necessary to know Dutch to work in the Netherlands?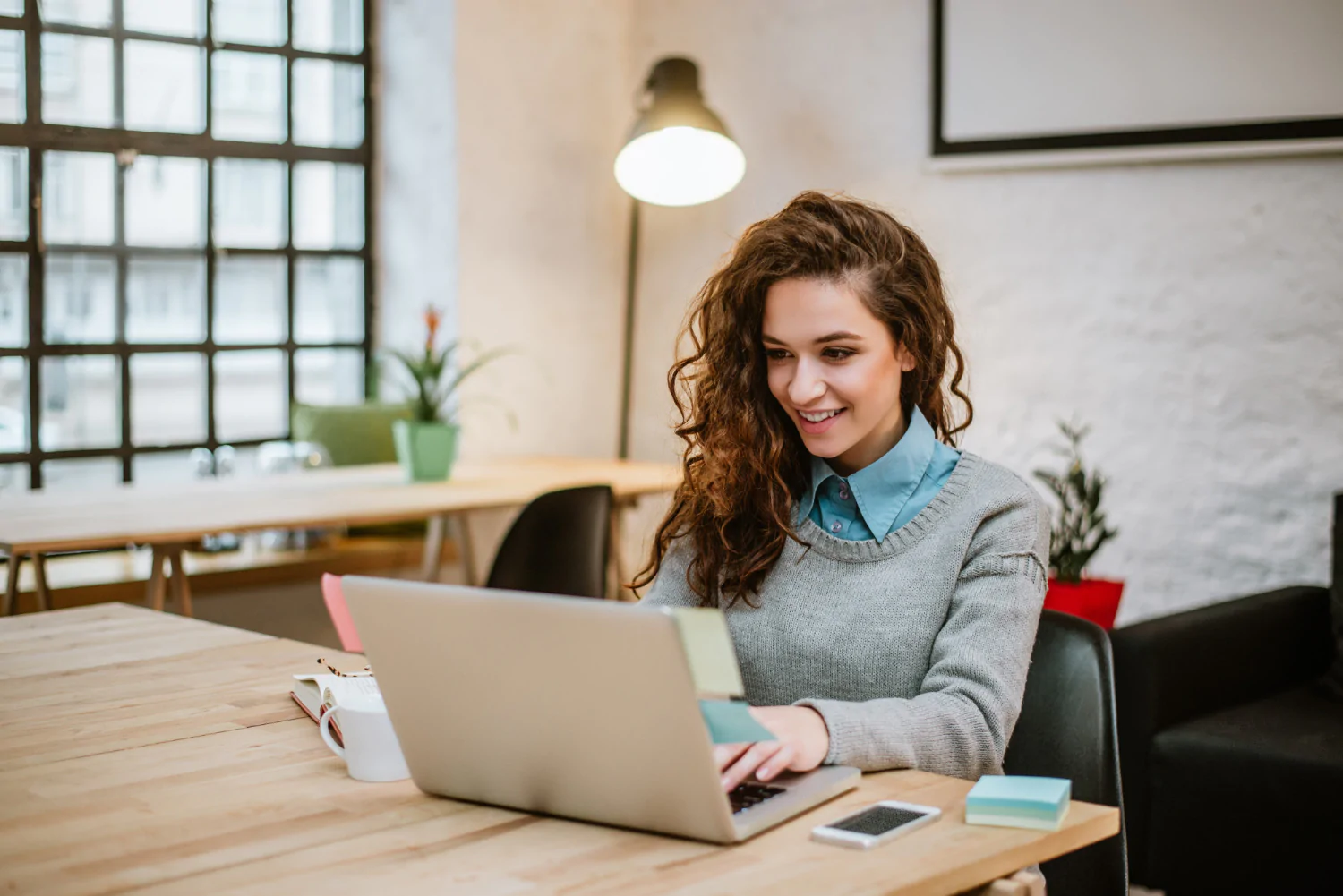 You want to live in the Netherlands and want to start looking for a job, but there is one problem: you do not speak Dutch!
The Netherlands, especially the city of Amsterdam, is a real meeting point for international citizens. Excellent infrastructure, innovative understandinģ and excellent transport opportunities with the rest of Europe make the Netherlands a dream country for immigrants. The Netherlands is the country where English is the most widely spoken and best spoken country among the non-native speaking countries in the world. This sounds good doesn't it? But while Dutch people can speak great English, that doesn't mean you can "prefer" to just speak English while living in the Netherlands.
You don't have to speak Dutch to work in the Netherlands. Many immigrants find employment with international companies in Amsterdam (or other Dutch cities). These people can meet the country and run their business entirely in English, in or out of the office.
However, we have a caveat: although you don't have to speak Dutch to work in the Netherlands, we definitely recommend that you can!
Here are some reasons for this:
If you don't speak Dutch, your job opportunities may be limited.
This is actually not that surprising. You live in a foreign country with its own language, so most work is done in Dutch. There are many companies in the Netherlands that operate almost entirely in English, but still, the majority of companies speak Dutch.
Job competition in the Netherlands is also very intense, so in some cases, knowing Dutch can give you a great opportunity among other candidates.
If you don't speak Dutch, you may miss the social aspects of work life at times.
The Dutch are famous for having one of the best work-life balances in the world.
Unless you're working for an international company, social conversations such as afternoon drinks (borrolen), company outings, or even conversations around the coffee machine are usually held in Dutch.
Living abroad might not be that fun if you don't try to integrate
The Netherlands has an ever-evolving multinational community. So you can definitely find lots of immigrant friends to build your close circle. But if you really want to be a part of Dutch life and all the daily habits that come with it, it's worth trying to learn the language.
Learning Dutch can be surprisingly fun for you, as well as gaining a new language skill – even just being able to order a Dutch coffee – will be appreciated by the locals.
There are many big international brands in the Netherlands where you can find a job and speak English.
You can start with these companies to apply for job postings:
1.Booking.com
2.Heineken
3.IKEA
4.Liberty Global (VodafoneZiggo, Virgin Media etc.)
5.Nike
6.Philips
7.Shell
8.Tesla
9.TomTom
10.Under Armor
11.Unilever
Make sure you meet the requirements to be able to Work in the Netherlands.
If you are in a European Union country, you probably have a work permit. If not, you should check whether you need a visa to work in the Netherlands or if you are eligible for a sponsored one in the Netherlands.
Tailor your CV to Dutch standards
The CV you use for job postings in your home country may not be Dutch. Make sure your CV is fully optimized for Dutch recruiters, while looking simple and useful.
Update your LinkedIn
LinkedIn is actively used by companies in the Netherlands as an application. Make sure it is up to date and active. In addition to LinkedIn, Indeed.nl, De Nationale, Vacaturebank, Mosterboard.nl and wer.nl are also popular options.
While you don't have to speak Dutch while working in the Netherlands, being able to speak Dutch will benefit you greatly both socially and for your career in the Netherlands.