Heineken beer, Heineken alcohol content, Heineken Experience, Heineken 0.0, Heineken 3, Non-alcoholic Heineken 0.0, Amsterdam beer, Dutch beer…
Heineken beer ; Dutch beer scissors based in Amsterdam.
It has 5% alcohol and is a pilsener type beer.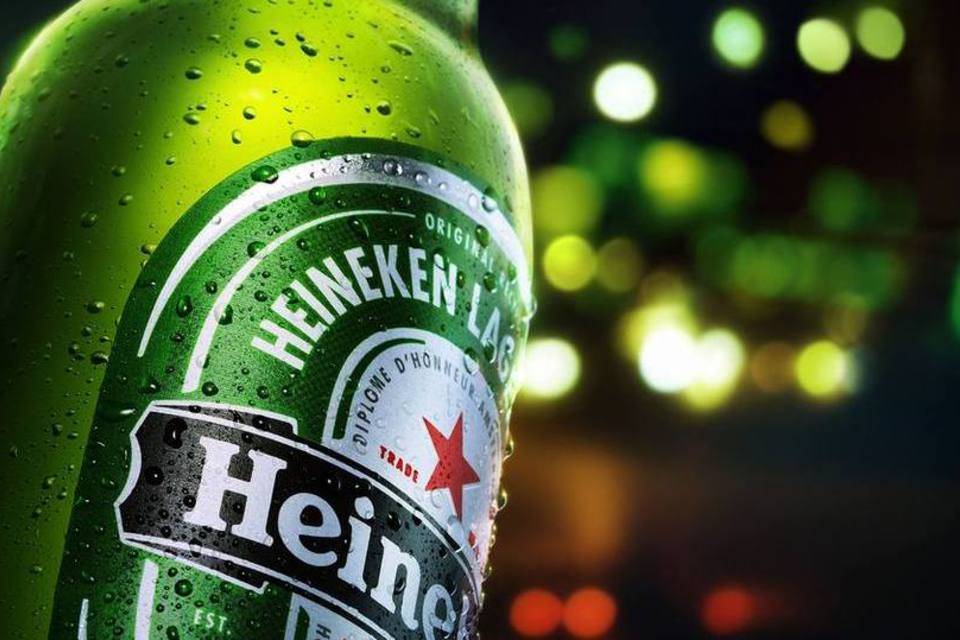 In 2017, the first non- alcoholic Heineken beer, "Heineken 0.0" was produced.
It is the third largest beer producing company in the world. Heineken beer is consumed daily at 25 million liters and is sold in 192 countries.
Heineken also has beers from many different brands that it has acquired or collaborated with in Mexico, China, Australia and Africa.
Heineken beer sponsors the UEFA Champions League, Rugby World Championship, Formula 1 World Championship.
The factory where the first Heineken beer was produced in 1863 was transformed into the "Heineken Tasting and Information Center" in 1991, and tours began to be organized. These tours became the most preferred tours in Amsterdam. In 2001, the name of the center was changed to " Heineken Experience" .
Heineken Beer Varieties
Heineken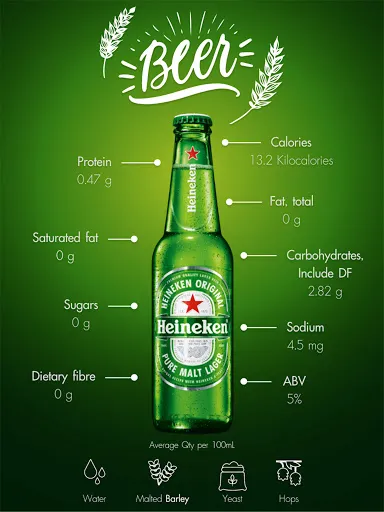 Heineken 3
It is a lower calorie, lower carb beer.
It was named the world's best light beer in 2013 and 2014.
In 2015, he received a gold medal in the "European Beer Star Awards" competition.
Heineken 0.0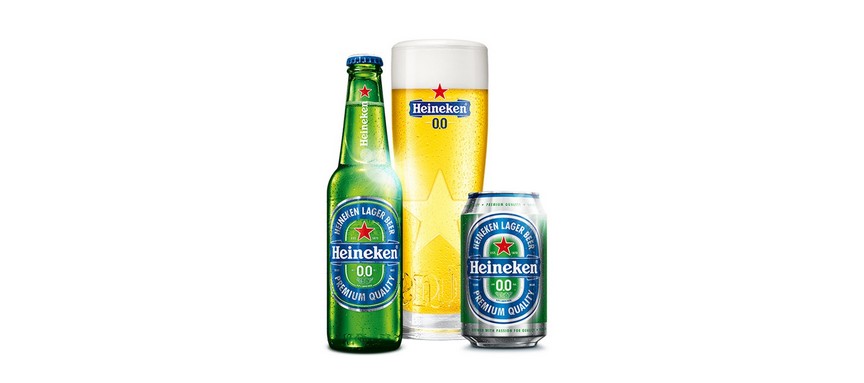 Alcohol-free Heineken.
Heineken Extra Cold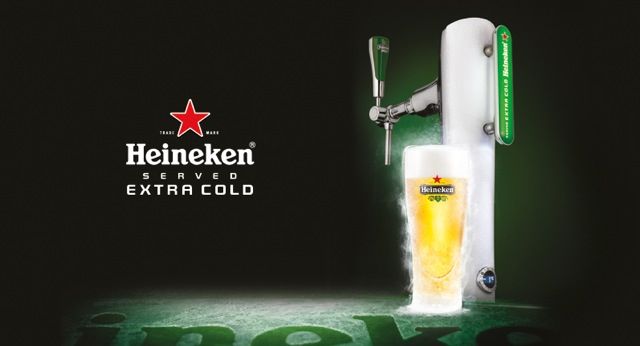 Cooled at zero degrees for longer coolness and refreshment.
Draft beer passes through the frosted beer tower, while skewers are chilled in the Sub Zero refrigerator.
Some major brands of Heineken include:
33 Export, France
Affligem, Belgium
Almaza, Lebanon
Amstel, Netherlands
Bintang, Indonesia
Birra Moretti, Italy
Birra Ichnusa, Italy
Bralima, Democratic Republic of the Congo
Brand, Netherlands
Cruzcampo, Spain
Calanda, Switzerland
Dos more, Mexico
Desperados, France
Dreher, Italy (Trieste) and Hungary (Budapest)
Eichhof, Switzerland
Foster, Australia (in most parts of Europe)
Gosser, Austria (Steiermark)
Hacker-Pschorr, Germany (Munich)
Heineken, Netherlands
Hoepfner, Germany (Karlsruhe)
Kaiser, Austria (Lower Austria)
Karlovačko, Croatia
Kingfisher, India
Kulmbacher, Germany (Kulmbach)
Lapin Kulta, Finland
Murphy, Ireland
Newcastle Brown Ale, England
Paulaner, Germany (Munich)
Sagres, Portugal
Sol, Mexico
Soproni, Hungary
Schwechat, Austria (Lower Austria)
Starobrno, Czech Republic
Strongbow (cider), England
Zipfer, Austria (Upper Austria)
Zlatý Bazant, Slovakia
Zywiec, Poland
Artificial chicken meat produced
Food technology company Upside Foods will soon introduce chicken meat produced in bioreactors using real animal cells to the US market.
Only two steps remain for the sale of artificial chicken meat approved by the US Food and Drug Administration
Upside Foods will soon be able to offer chickens made from real animal cells produced in bioreactors in the US.
According to the news of Wired, the decision taken by the US Food and Drug Administration (FDA) is seen as the next important milestone for the artificial meat industry. So far, small-scale production facilities have raised billions of dollars to experiment with artificial meat production; however, it could not sell these products to the public.
The few people invited to try artificial meat had to sign a disclaimer acknowledging that the products were still experimental. Now there are only two small regulatory steps left before the introduction of artificial meat to the public.
TWO STAGES LEFT FOR SALE
Upside needs an inspection approval from the U.S. Department of Agriculture for its manufacturing facilities and an inspection mark for the food to enter the U.S. market. It is anticipated that these two steps will result in rapid results.
"This is the moment we've been working on for nearly seven years. Expanding into the US market is what every company in the world is trying to do," Upside CEO Uma Valeti said in a statement.
While Upside Foods is focused solely on chicken, different startups are working on many different products, including beef, chicken, salmon, and tuna.
IT CAN BE TASTE IN RESTAURANTS FIRST
The FDA's decision means that artificial meat products may soon be available to the public to try, but tastings will likely be limited to a select few restaurants. Michelin-starred chef Dominique Crenn has already announced that Upside Foods will serve chicken produced at her restaurant, Atelier Crenn, in San Francisco.
Valeti said he wants the public to taste Upside chicken for the first time through select restaurants before buying it and cooking it at home.
"CAN'T DISCRIMINATE FROM REAL MEAT"
"We wanted to get this to people through the chefs in the first place. It's really important for us to get the chefs excited about this. We want to work with the best partners who know how to cook well and also give us feedback on what we can do better," said Valeti.
Unlike plant-based meat, artificial meat contains real animal cells and is theoretically indistinguishable from real meat itself. Cells are initially taken from an animal and then transformed into cell lines that are frozen. Small samples from these cell lines are then transferred to bioreactors (usually large steel tanks) where the cells are fed with growth medium containing the nutrients the cells need to divide. Once the cells have grown and reached sufficient tissue type, they are ready.
It will be sold for 17 dollars per kilo.
It is thought that the market and restaurant sales prices of the meat, for which the facilities will produce half a kilo for 17 dollars (approximately 317 lira) in the future, will be much more expensive. Due to this price, it is stated that the first artificial meat products offered to the public will likely be a mixture of animal cells and plant-based meat. On the other hand, it is stated that the widespread production of artificial meat at affordable prices will be 10-15 years later.