Heineken beer, Heineken alcohol content, Heineken Experience, Heineken 0.0, Heineken 3, Non-alcoholic Heineken 0.0, Amsterdam beer, Dutch beer…
Heineken beer ; Dutch beer scissors based in Amsterdam.
It has 5% alcohol and is a pilsener type beer.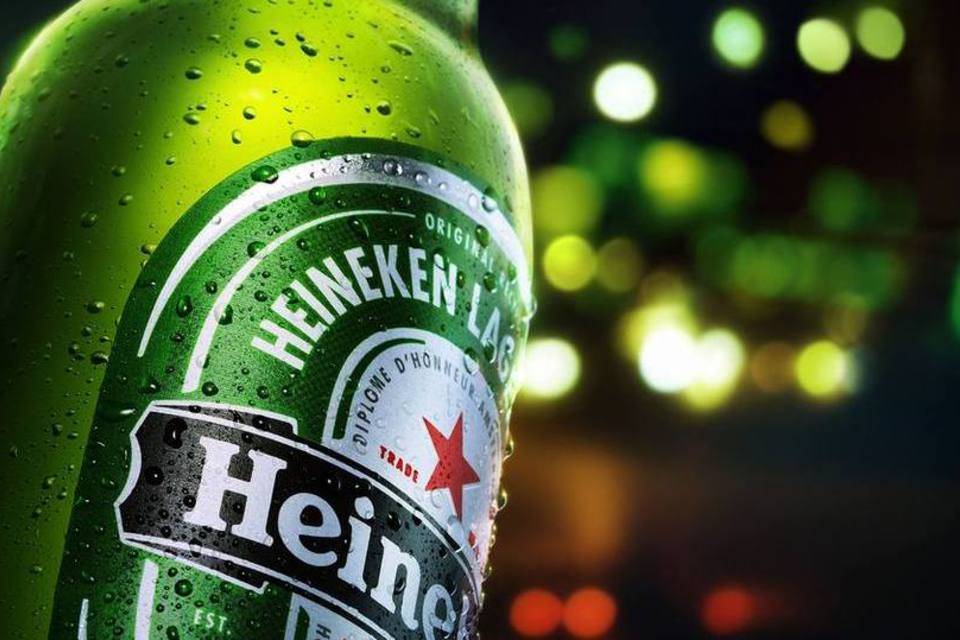 In 2017, the first non- alcoholic Heineken beer, "Heineken 0.0" was produced.
It is the third largest beer producing company in the world. Heineken beer is consumed daily at 25 million liters and is sold in 192 countries.
Heineken also has beers from many different brands that it has acquired or collaborated with in Mexico, China, Australia and Africa.
Heineken beer sponsors the UEFA Champions League, Rugby World Championship, Formula 1 World Championship.
The factory where the first Heineken beer was produced in 1863 was transformed into the "Heineken Tasting and Information Center" in 1991, and tours began to be organized. These tours became the most preferred tours in Amsterdam. In 2001, the name of the center was changed to " Heineken Experience" .
Heineken Beer Varieties
Heineken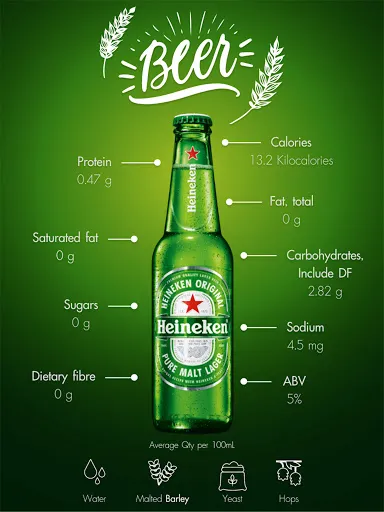 Heineken 3
It is a lower calorie, lower carb beer.
It was named the world's best light beer in 2013 and 2014.
In 2015, he received a gold medal in the "European Beer Star Awards" competition.
Heineken 0.0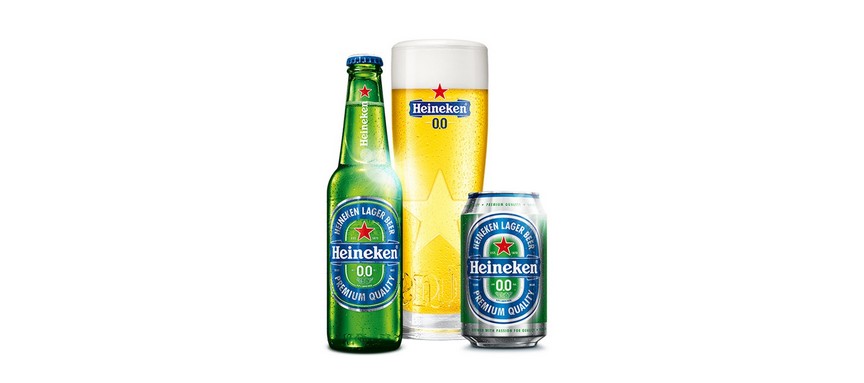 Alcohol-free Heineken.
Heineken Extra Cold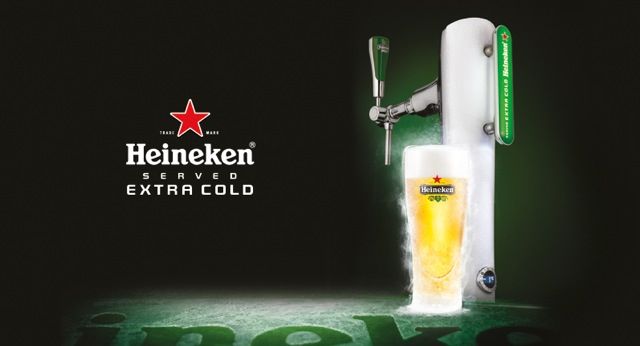 Cooled at zero degrees for longer coolness and refreshment.
Draft beer passes through the frosted beer tower, while skewers are chilled in the Sub Zero refrigerator.
Some major brands of Heineken include:
33 Export, France
Affligem, Belgium
Almaza, Lebanon
Amstel, Netherlands
Bintang, Indonesia
Birra Moretti, Italy
Birra Ichnusa, Italy
Bralima, Democratic Republic of the Congo
Brand, Netherlands
Cruzcampo, Spain
Calanda, Switzerland
Dos more, Mexico
Desperados, France
Dreher, Italy (Trieste) and Hungary (Budapest)
Eichhof, Switzerland
Foster, Australia (in most parts of Europe)
Gosser, Austria (Steiermark)
Hacker-Pschorr, Germany (Munich)
Heineken, Netherlands
Hoepfner, Germany (Karlsruhe)
Kaiser, Austria (Lower Austria)
Karlovačko, Croatia
Kingfisher, India
Kulmbacher, Germany (Kulmbach)
Lapin Kulta, Finland
Murphy, Ireland
Newcastle Brown Ale, England
Paulaner, Germany (Munich)
Sagres, Portugal
Sol, Mexico
Soproni, Hungary
Schwechat, Austria (Lower Austria)
Starobrno, Czech Republic
Strongbow (cider), England
Zipfer, Austria (Upper Austria)
Zlatý Bazant, Slovakia
Zywiec, Poland
Best sushi restaurants in the Netherlands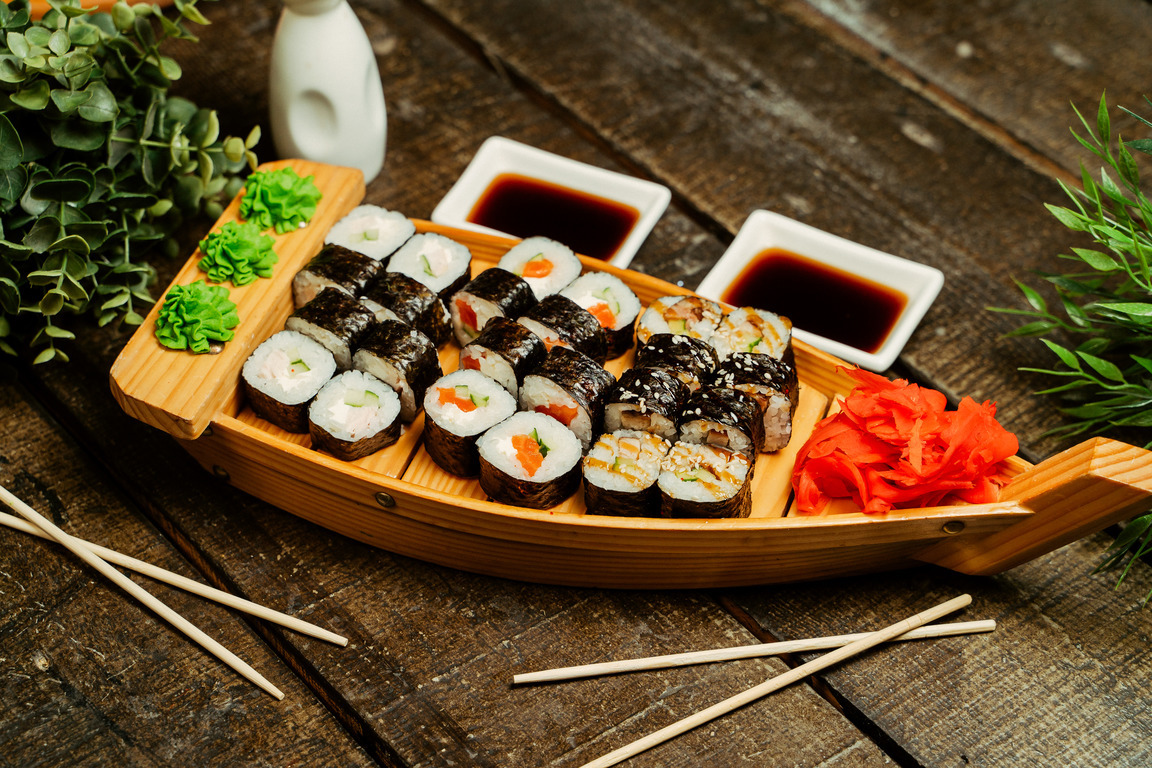 Where are the best sushi restaurant in the Netherlands? Fancy a nice portion of sushi? That's a good thing because, in addition to the best sushi in Amsterdam, the Netherlands has plenty of places where you can enjoy this specialty. From home delivery to going out to visit your favorite sushi place or the best all-you-can-eat sushi, it's all possible. So all sushi lovers pay attention because we list the best sushi restaurants in the Netherlands for you (in random order), from Amsterdam to Maastricht.
Best sushi restaurants in the Netherlands
1. De Japanner
In addition to sushi, you can also enjoy all the other delicacies that Japanese
cuisine
has to offer at De Japanner. Basically everything on the menu tastes fantastic, so don't hesitate to try a few things. Since a few years there are two branches of De Japanner in Amsterdam, one on the Albert Cuypstraat and one on the Bilderdijkstraat.
Bu gönderiyi Instagram'da gör
2. A-Fusion
With no less than five locations, you always have a place at A-Fusion. The restaurant is located in Amsterdam (Zeedijk), and can also be found in Volendam, Naarden, Baarn and Loosdrecht. All branches are beautifully decorated and the menu will make your mouth water spontaneously. Here you will certainly eat one of the best sushi in the Netherlands. Also available via Thuisbezorgd.
Bu gönderiyi Instagram'da gör
3. Miyagi & Jones
Miyagi & Jones is originally from Utrecht (a stone's throw from Utrecht Central Station), but now also has branches in Arnhem and
Haarlem
. They not only serve delicious sushi here, but also other Asian
street food
snacks that are guaranteed to make your taste buds happy. Anyway, order Miyagi's combo.
Bu gönderiyi Instagram'da gör
4. Tiger Mama
You can eat Asian food in a fantastic interior at Tiger Mama in Utrecht. The courtyard (with open roof) is spectacular and just wait until you see the pink cellar! They serve a changing 10-course and 6-course dinner here every six weeks, so you never eat the same thing. Recently you can also enjoy Tiger Mama's creations outside, because they have a brand new terrace. Also available via Thuisbezorgd.
Bu gönderiyi Instagram'da gör
5. Three
Three is one of the best sushi restaurants in the Netherlands and more specifically in
Rotterdam
. The rolls are very tasty and original. From prawn with flambéed salmon to tuna with strawberry, bet you haven't tasted these combinations before?
Bu gönderiyi Instagram'da gör
6. MOOD
Your 
mood
 will definitely get a boost when you visit this restaurant. MOOD serves the best of both worlds: the menu consists of a mix of French and Asian dishes. The tastiest sushi rolls that you really want to taste? The 
rainbow roll
 and 
lobster roll
 . They have two branches in
Eindhoven
, one in Rotterdam and a last one in Schiedam.
Bu gönderiyi Instagram'da gör
7. Momiji Sushi
If you eat at Momiji Sushi, you can't help but order as much sushi as possible. One look at specialties such as the Red Dragon or the White Shark Roll and you're hooked. But it is more than worth it to take a look at the rest of the menu. Because where else can you find a sushi restaurant that not only serves sushi, but also fragrant curry, spicy ramen and a wide selection of bubble teas? Also available via Thuisbezorgd.
Bu gönderiyi Instagram'da gör
8. De Sushimeisjes
What if you are two girlfriends and you both really like sushi? Then why don't you just start your own sushi place? That is exactly what these two girls from The Hague have done. The menu offers an enormous amount of choice – from the Pink Dragon Roll to the Torched Tuna Roll – which makes the hearts of many sushi lovers beat faster.
Bu gönderiyi Instagram'da gör
9. Thai Ichi
In one of the most picturesque places in Maastricht you will find Thai Ichi, an intimate sushi restaurant where they serve the most delicious sushi. The traditional sushi and Thai dishes are prepared by chef Phattanapong Khamto, who has over 25 years of experience as a sushi chef.
Bu gönderiyi Instagram'da gör
10. Sumo Oriental
If you want something more luxurious to eat out, then you should definitely visit Sumo Oriental in Rotterdam. Everything looks beautiful here, from the stylish interior to the artful sushi rolls. And this is not all because they are also one of the best all you can eat sushi restaurants in the Netherlands. This way you get 2 hours to eat unlimited sushi for a certain amount.
Bu gönderiyi Instagram'da gör