Best 10 Street Foods in Amsterdam Netherlands
What are the best 10 Street Foods You Must Try in Amsterdam? There are countless reasons to love Amsterdam, the Netherlands. Its surroundings, architecture, people, its main mode of transportation, the bicycle, its cute flower-adorned houses, cool designer shops, bars and even street food are some of our favourites. Street food is often the first thing we run to when we get off the plane as soon as we step foot in the Netherlands.
10 Street Foods You Must Try in Amsterdam Netherlands
1. "PATATJE OORLONG" – FRIED CHEESE AND SPECIAL SAUCE
The issue of whether the French or Belgians were the first to discover french fries is a sensitive and controversial issue. However, if you ask me, it is our friends from Amsterdam who make this wonderful street flavor the best. There's nothing like walking around the streets of Amsterdam while eating your hot and most delicious french fries in a paper cone, in 3 different sizes and with countless sauce combinations.
Especially mayonnaise and Dutch cheese-based sauces are very tasty and I recommend you to try them. Also, my recommendation for the best french fries chain is Manneken Pis Frites. This chain, named after the tiny peeing boy statue in Brussels, does not use frozen potatoes at all. They buy the potatoes fresh and cut them by hand one by one, they are thick like home fries made by the mother. Sometimes you will see very long and never-ending queues in front of Manneken Pis Frites branches. The reason will be that the potatoes will run out and the workers will peel potatoes and cut them to fry, and people will wait.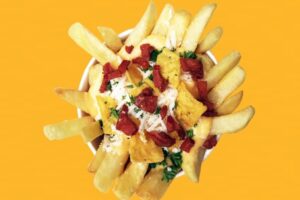 2. "POFFERTJES" – BABY CREPES AND LARGE CREPES
I have never seen a country that loves pancakes as much as our Dutch friends and does it well, regardless of whether they are sweet or salty. There are countless spots where you can get great crepes to sit and eat, or wrap up like a wrap and eat on the go. There are also extremely tiny and sweet baby pancakes (aka "poffertjes"), unique to Amsterdam, that are made like pancakes but are puffy inside, with lots of butter and powdered sugar on top.
My favorite spot for all kinds of regular and baby pancakes is De Vier Pilaren, directly opposite Voldelpark (read my previous detailed post here). Here you can eat the best baby pancakes; Moreover, they serve it with cream and strawberries on the side. And if you add a huge scoop of vanilla ice cream, happiness is guaranteed.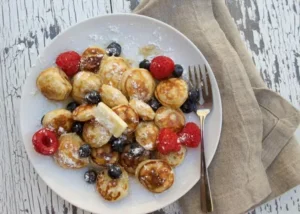 3. "BROODJE HARING" OR "KIBBELLING" – RAW OR FRIED HINGAS
If you can eat it raw, if you say you can't eat raw fish, fried herring is a street delicacy in Amsterdam that cannot be praised, especially by the locals. Herring; A large, bony fish of the sardine family, with a length of 12-40 cm. It is generally abundant in the northern part of the Atlantic Ocean.
First of all, the recommended one is broodje haring, that is, raw herring. It is eaten with pickled cucumbers and diced raw onions. If you wish, they also make bread rolls. If you don't like to try uncooked fish, there is also a kibbelling version, which is deep-fried. It comes with mayonnaise-based sauces, and you enjoy it. For the best and most local herring, Vishandel Molenaar in Albert Cuypmarket is everyone's common recommendation.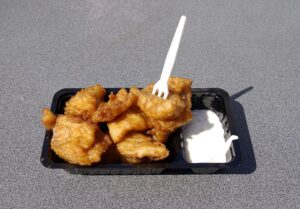 Best 10 Street Foods in Amsterdam Netherlands
4. "STROOPWAFELS" – WAFFLES WITH CARAMEL FILLED
Now start imagining… A wonderful round waffle big enough to cover the top of the coffee cup; It smells like caramel filling and butter. It is delicious both hot and cold. When you put the new coffee on top of the warm glass, the caramel filling inside melts and becomes even more delicious. This dream is called "stroopwafels".
In my opinion, these caramel-filled waffles are the greatest gift the Dutch have given to the world in the field of eating and drinking. It is also the sweetest gift you can bring to your loved ones from Amsterdam.
5. "KAAS" – VARIETY OF NETHERLANDS CHEESE
The Netherlands is indeed the homeland of cheese. The Dutch have been making cheese for 2816 years, from 800 BC to the present. They are the world's largest cheese importer and their annual cheese consumption per capita is 21 kg. When this is the case, there are so many varieties and delicious "kaas", that is, cheese, beyond imagination.
The most local top 5 cheese types are as follows; guoda, edam, hoorn, alkmaar and woerden. You can also find all cheeses made from cow's and goat's milk. There are also varieties such as smoked, paprika and even wasabi. So, the possibilities are endless when it comes to cheese in the Netherlands. There are shops where you can buy and taste cheese on every corner.
Best 10 Street Foods in Amsterdam Netherlands
6. WOK TO WALK – YOUR OWN DESIGN NOODLES
Noodle, you guessed it, also belongs to the Dutch cuisine not; Asian food. However, Wok to Walks, which are almost on the corner in Amsterdam, do their noodle business as a street food, in wok pans that are on fire in the open kitchen. Wok to Walks has 7 types of noodles (including rice and rice-based noodles. Celiacs can eat it too), 21 types of ingredients, 8 types of sauces, 5 types of seasonings.
You can click here for this wonderful noodle chain menu and here for the branch lists. Over the years, my favorites are as follows: rice noodles + shrimp + pineapple + broccoli + (if you like spicy) hot asia , if you don't like hot shanghai sauce.
7. "ROOKWORST" – Smoked Dutch-style pork sausage
Rookworst is an old Dutch pork sausage made using traditional methods. How it is made? Pork is lightly smoked in wood fire, various spices are added and this mixture; It is stuffed into the porcine gut membrane and dried. However, instead of being smoked, aromas that give a smoked taste and smell are preferred in rookworsts sold in the markets today. Instead of porcine intestinal membrane, membranes made of collagen are preferred. However, they are delicious because they reflect a hundred years of Dutch tradition.
If you say "I will eat original and old-fashioned" smoked sausage; There is a solution to it too. You can buy it from local butchers and cook it yourself. There's nothing like an easy-to-prepare meal like sausage, especially when staying at an Air B&B. Traditional rookworst is usually eaten with lettuce on the side.
8. "CROCKETS" FROM FEBO AUTOMATS
The first name that comes to mind when it comes to "fast food" in Amsterdam is the FEBO kiosks with vending machines all over the city. In these fast food kiosks, which are 100% Dutch domestic goods, you deposit your money and buy the food from the vending machines. In addition to the usual types of fast food such as hamburgers, onion rings, french fries; There are local Dutch fast foods such as kaassouffles (cheese soufflé), frikandel (hot dog made from ground beef) and most importantly kroketten.
For those who will pass through the FEBO kiosks, let's talk about "croquette" a little bit. When I think of croquettes, I think of crispy coated fried croquettes without chicken inside. However, in Amsterdam, croquettes can be made with beef, shrimp, chicken with satay sauce or even vegetables. There is also an endless variety of sauces for each option.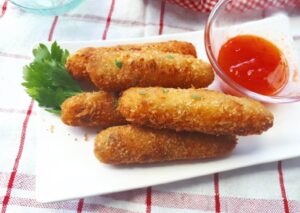 9. "BITTERBALLEN" – FRIED MEATBALLS
Bitterballen is simply "fried meatballs". Bitterballen is one of the favorite snacks in pubs and bars where beer is generally consumed. So what exactly is it and how is it done? Salt, pepper and butter are added to the ground beef and kneaded. Then the kneaded meatballs are drizzled over eggs, bread crumbs and flour. Finally, it is fried in hot oil.
I strongly recommend that you enjoy bitterballen with your beer.
10. "DUTCH LIQUORICE" – Dutch Liquorice Candy
Even though we do not know it by name, we all remember the bad sugar of red licorice, which is obtained from the licorice plant. Now you forgot that this candy is elongated and red and white like a straw. Forget that it's even sweet and smells like candy. Imagine it's pitch black and just the way you want it, and it's just as salty as it is sweet. could you? I think it's hard to imagine, but our Dutch friends made and produced it.
Dutch licorice candy is also known as "drop," meaning drops. If you like double flavors like salted caramel, it's for you! In addition, the average Dutchman consumes 2 kg of this sugar per person per year! Be sure to try it while you're there.
Best 10 Street Foods in Amsterdam Netherlands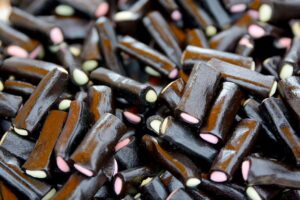 The high-end restaurant and lounge in the Netherlands: Harbour Club Amsterdam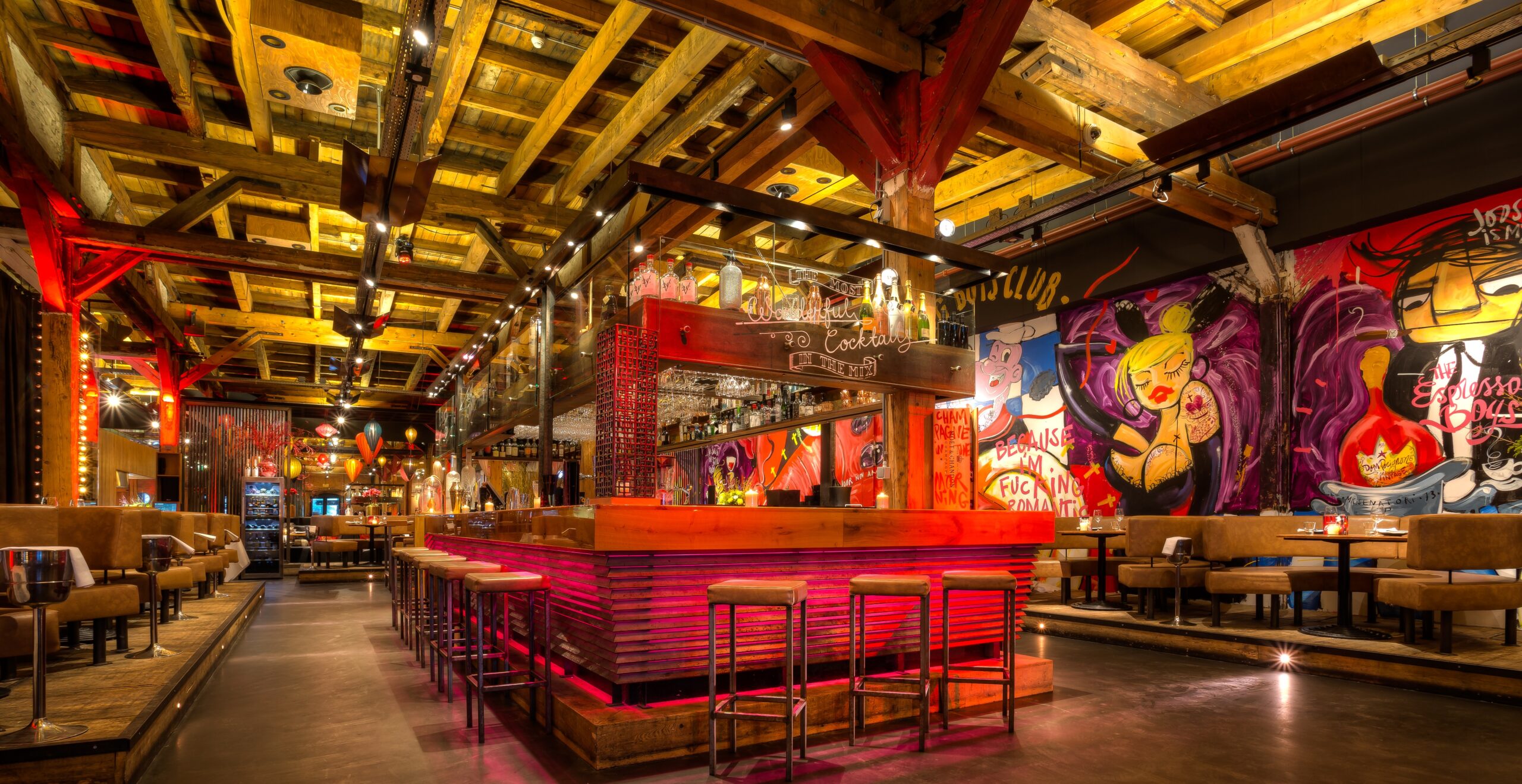 The Harbour Club Amsterdam is a high-end restaurant and lounge located in the city center of Amsterdam, Netherlands. It offers a sophisticated and trendy atmosphere with a focus on seafood and sushi. The restaurant also serves a variety of other dishes, including meat and vegetarian options.
The Harbour Club Amsterdam is known for its chic and modern interior design, which includes a large aquarium and a spacious outdoor terrace overlooking the water. It has a lively atmosphere and is a popular spot for both locals and tourists.
In addition to dining, the Harbour Club Amsterdam also offers private event spaces for corporate events, weddings, and other special occasions.
What to Eat at Harbour Club Amsterdam?
The Harbour Club Amsterdam is primarily known for its seafood and sushi dishes, but they also serve other types of cuisine such as meat and vegetarian options. Some of the dishes you might expect to find on their menu could include:
Fresh seafood dishes such as oysters, lobster, crab, and shrimp
Sushi rolls and sashimi made with high-quality fish and seafood
Meat dishes such as steak, lamb, and chicken
Vegetarian dishes such as salads, risottos, and pasta dishes
Side dishes such as truffle fries, mashed potatoes, and roasted vegetables
Desserts such as cheesecake, chocolate mousse, and fruit sorbet
The Harbour Club Amsterdam also has an extensive wine list and cocktail menu, which includes both classic and modern drinks. They also offer various options for brunch, lunch, and dinner.
Visit the website to view the menu.
What to drink at Harbour Club Amsterdam?
At the Harbour Club Amsterdam, you can find a wide range of drinks including cocktails, wine, champagne, and non-alcoholic drinks. Some of the popular drink options at the Harbour Club Amsterdam are:
Cocktails: The Harbour Club Amsterdam is known for its creative and innovative cocktails. Some of the popular options are the classic Mojito, Espresso Martini, and Margarita.
Wine: The Harbour Club Amsterdam offers an extensive wine list featuring a variety of wines from different regions around the world. You can find both red and white wines, as well as rose and sparkling wines.
Champagne: If you're looking for something special, the Harbour Club Amsterdam offers a selection of champagne by the glass or bottle. It's a great way to celebrate a special occasion or just enjoy a night out with friends.
Non-alcoholic drinks: For those who don't drink alcohol, the Harbour Club Amsterdam offers a range of non-alcoholic drinks, including mocktails, fresh juices, and smoothies.
Beer: The Harbour Club Amsterdam also offers a selection of beers, including local and international brews.
Overall, the drink menu at the Harbour Club Amsterdam is diverse and caters to a range of tastes and preferences.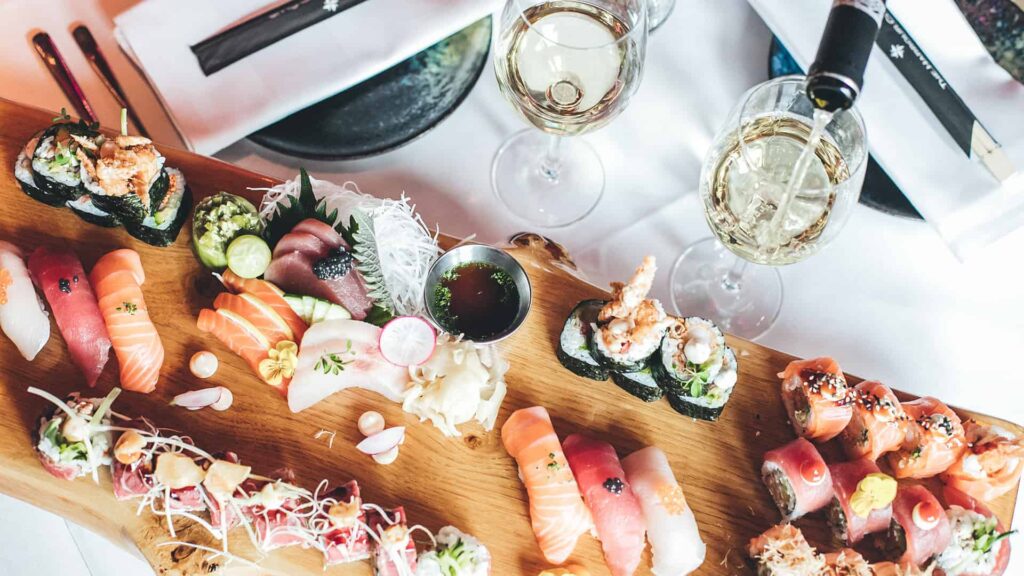 What is the prices Harbour Club Amsterdam?
The Harbour Club Amsterdam is a high-end restaurant and lounge that typically offers a premium dining experience with high-quality food, drinks, and service. Therefore, the prices are generally on the higher side compared to other restaurants in the area.
The exact prices will depend on various factors such as the time of day, the day of the week, and the specific dishes and drinks you order. It's always a good idea to check the current menu and prices on their website or by calling the restaurant directly to get the most up-to-date information.
That being said, the Harbour Club Amsterdam typically offers brunch, lunch, and dinner menus, and the prices can range from around €15-€30 for starters and €25-€50 for main courses. Cocktails and wine prices can vary widely depending on the selection. Private event spaces can also be booked at the Harbour Club Amsterdam for special occasions, and prices for these events can vary widely depending on the specific event and requirements.