Exploring Movie Theaters in Amsterdam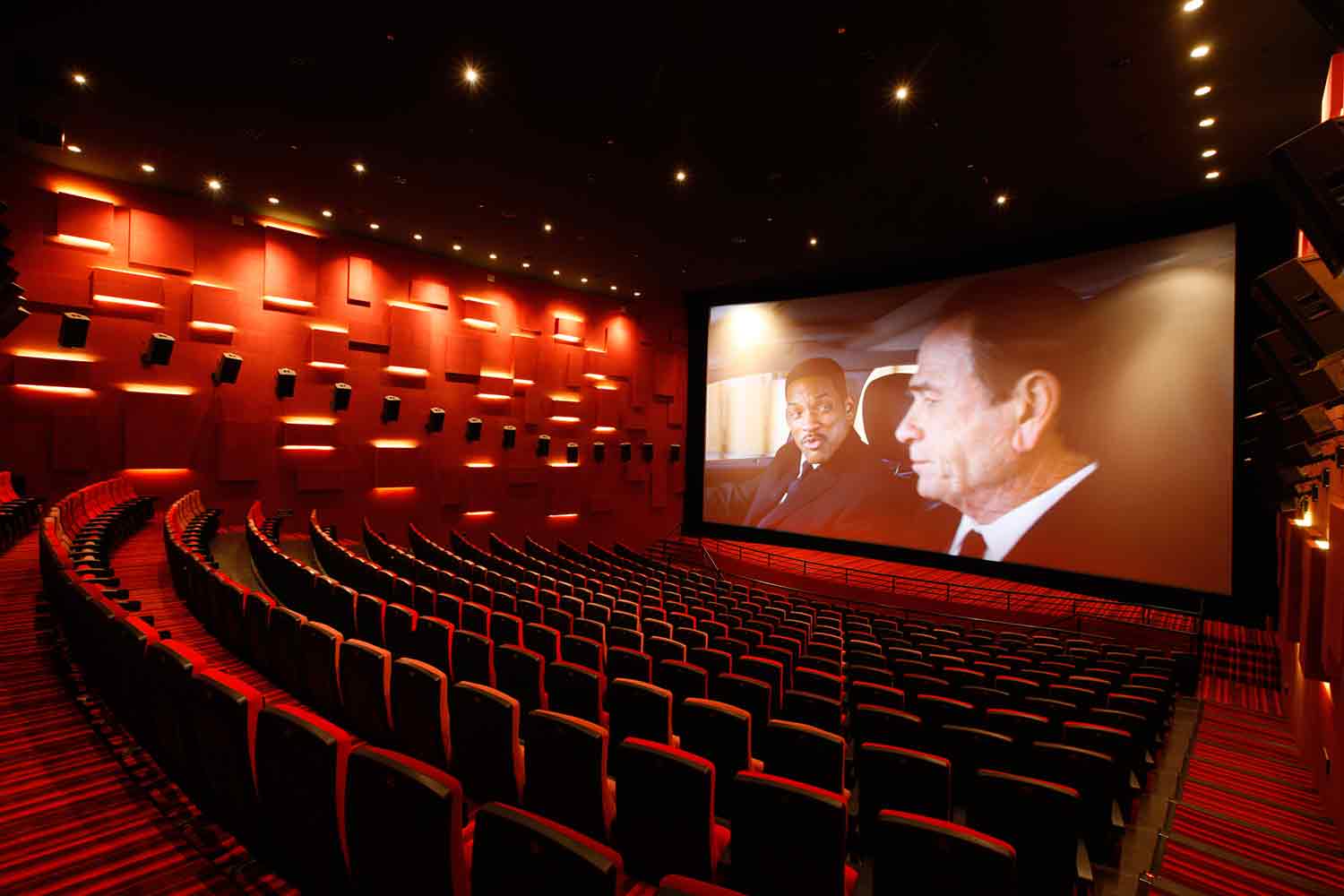 Exploring Movie Theaters in Amsterdam. Amsterdam, the cultural hub of the Netherlands, is a city known for its vibrant arts scene. From historic landmarks to contemporary galleries, Amsterdam offers a diverse range of cultural experiences. Among its offerings, the city boasts an array of captivating movie theaters that cater to both locals and tourists. In this article, we will take you on a journey through Amsterdam's movie theaters, highlighting their unique features, cinematic offerings, and the immersive experiences they provide.
Exploring Movie Theaters in Amsterdam
1. Pathé Tuschinski
Pathé Tuschinski stands as a true gem among Amsterdam's movie theaters. Located in the heart of the city on Reguliersbreestraat, this iconic theater is renowned for its grand art deco architecture, ornate interiors, and lavish atmosphere. Step into a world of elegance and indulge in the latest blockbusters, arthouse films, and special screenings. With its luxurious seating, state-of-the-art projection, and immersive sound systems, Pathé Tuschinski promises an unforgettable movie-going experience.
Address: Prinsengracht 452, 1017 KE Amsterdam
Website: http://www.uitkijk.nl/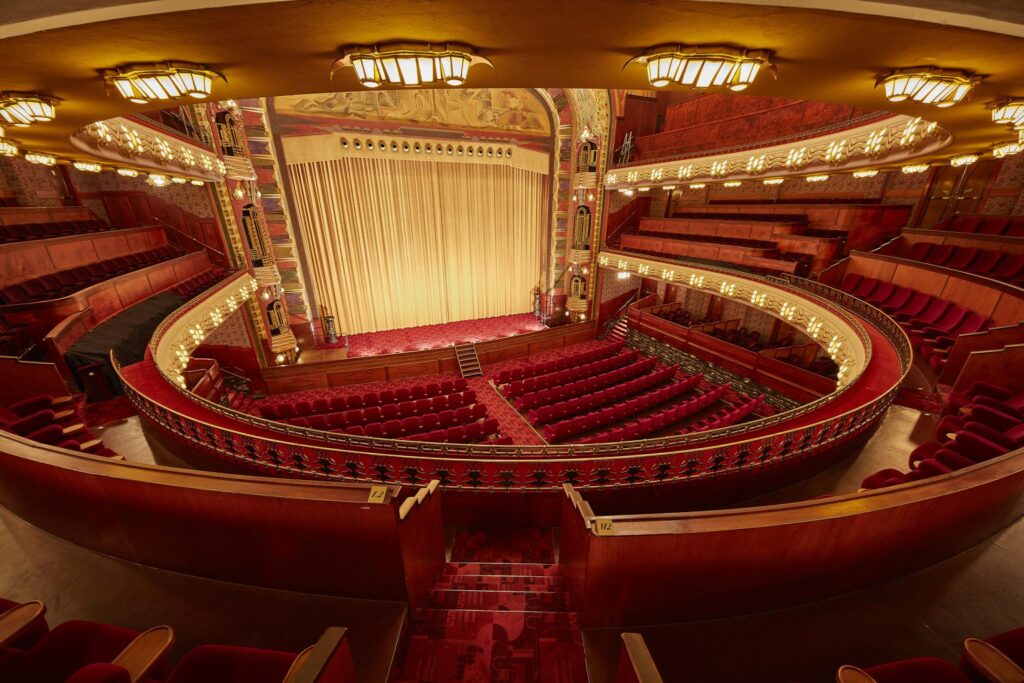 2. Eye Filmmuseum
Situated on the northern bank of the IJ River, the Eye Filmmuseum is not just a movie theater but a haven for film enthusiasts. Its striking modern architecture, featuring a futuristic white structure, instantly captures attention. The museum houses an extensive collection of films, exhibits, and interactive installations, making it a paradise for cinema lovers. With multiple screening rooms that showcase a diverse range of films, including classics, art films, and experimental works, the Eye Filmmuseum celebrates the art of filmmaking in all its forms.
Address: IJpromenade 1, 1031 KT Amsterdam
Website: https://www.eyefilm.nl/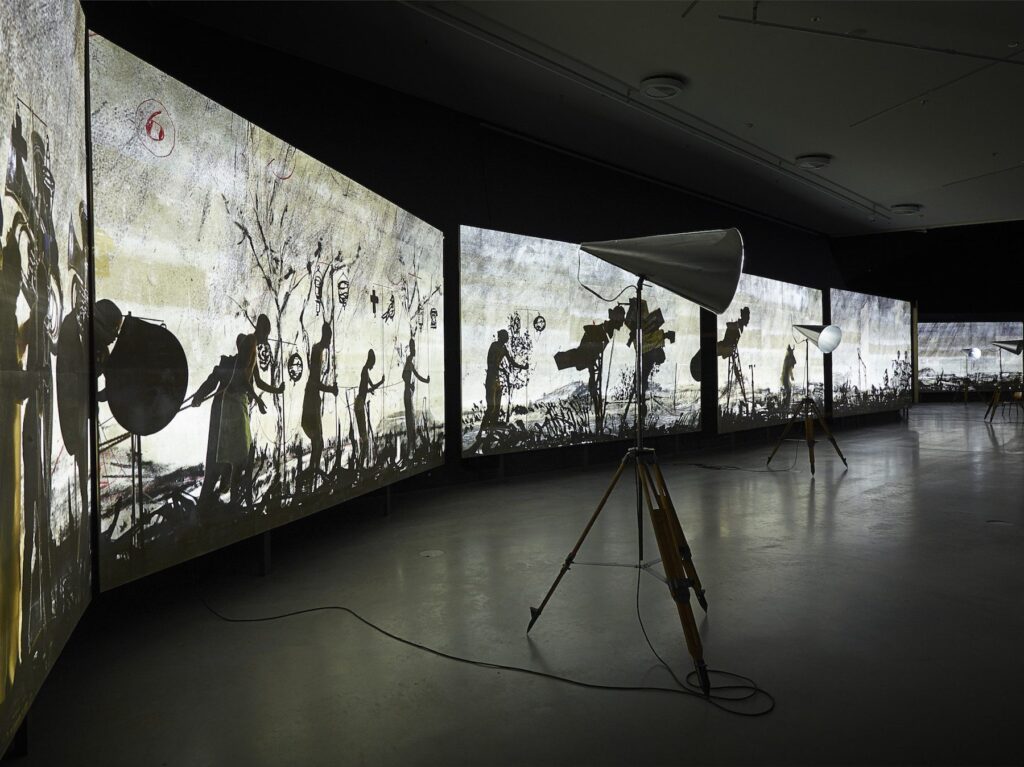 3. FilmHallen
FilmHallen, nestled in the vibrant district of Amsterdam-West, is a cultural hotspot that combines film screenings with a bustling food market and various other entertainment options. This former tram depot turned cinema boasts a relaxed and contemporary ambiance, featuring comfortable seating and excellent viewing facilities. FilmHallen showcases an eclectic mix of international and independent films, documentaries, and special events, making it a go-to destination for cinephiles seeking unique cinematic experiences.
Address: Hannie Dankbaarpassage 12, 1053 RT Amsterdam
Website: http://www.filmhallen.nl/
4. Kriterion
Kriterion is a beloved institution in Amsterdam, known for its rich history and commitment to supporting independent and arthouse cinema. Located near the University of Amsterdam, this student-run movie theater has been operating since 1945. Kriterion showcases a carefully curated selection of films, including international releases, retrospectives, and thematic film cycles. Besides its cinematic offerings, Kriterion also hosts discussions, debates, and cultural events, making it a vibrant hub for film enthusiasts and intellectuals.
Address: Roetersstraat 170, 1018 WE Amsterdam
Website: https://www.kriterion.nl/
5. De Uitkijk
For those seeking an intimate and cozy movie-watching experience, De Uitkijk is a hidden gem tucked away in the picturesque neighborhood of Prinsengracht. This historic theater, dating back to 1912, is the oldest continuously operating cinema in Amsterdam. With its vintage charm and single-screen setup, De Uitkijk offers a unique setting to enjoy art films, classics, and cult favorites. Unwind in its comfortable seats and soak up the nostalgic atmosphere while immersing yourself in the magic of the silver screen.
Address: Prinsengracht 452, 1017 KE Amsterdam
Website: http://www.uitkijk.nl/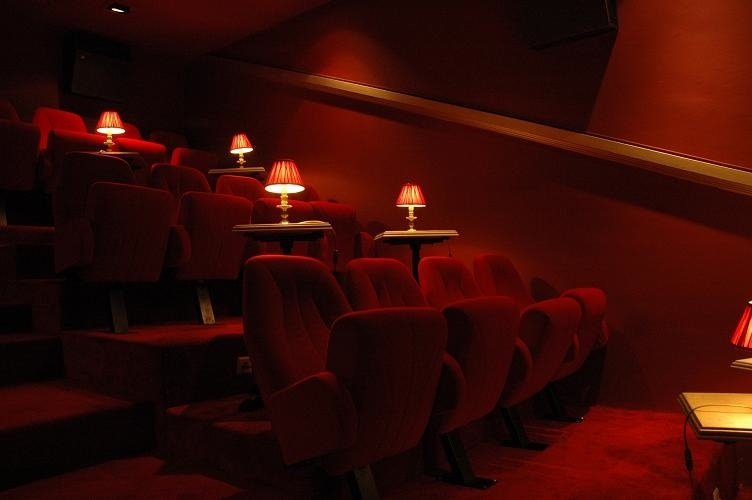 Amsterdam's movie theaters provide an enchanting blend of cinematic experiences, architectural splendor, and cultural significance. Whether you find yourself in a grand art deco palace like Pathé Tuschinski or a contemporary hub like the Eye Filmmuseum, each theater offers its own distinct charm and selection of films. From mainstream blockbusters to thought-provoking arthouse cinema, Amsterdam's movie theaters cater to diverse tastes and provide an opportunity to immerse oneself in the magic of storytelling on the big screen. So, grab some popcorn, find your preferred seat, and let Amsterdam's movie theaters transport you to captivating worlds and unforgettable cinematic journeys.
Amsterdam's Museums: A Treasure Trove of Art, History, and Culture
Amsterdam, the vibrant capital of the Netherlands, is renowned for its rich cultural heritage and flourishing art scene. With an impressive array of museums, the city offers visitors an unparalleled opportunity to immerse themselves in art, history, and innovation. In this article, we delve into the diverse collection of Amsterdam's museums, highlighting their unique offerings and why they are must-visit destinations for art enthusiasts and history buffs alike.
Amsterdam's Museums: A Journey Through Art and History
Amsterdam is home to an extraordinary collection of museums, each offering a distinct glimpse into the city's vibrant past and artistic legacy. Here are some of the notable museums that showcase Amsterdam's cultural riches:
Rijksmuseum
The Rijksmuseum is a crown jewel in Amsterdam's cultural landscape. Housed in an impressive building at the Museumplein, it is the largest museum in the Netherlands. The Rijksmuseum boasts an extensive collection of Dutch art and history, including masterpieces by renowned painters such as Rembrandt, Vermeer, and Van Gogh. Visitors can marvel at iconic works like "The Night Watch" and explore the museum's diverse exhibitions that span over 800 years of Dutch culture.
Rijksmuseum Ticket Prices:
Adults: €20
Children (under 18): Free
European Youth Card (CJP): €10
Museumkaart (Dutch Museum Card) holders: Free
Van Gogh Museum
Dedicated to the life and works of the iconic Dutch artist, the Van Gogh Museum is a must-visit for art enthusiasts. Located near the Museumplein, this museum houses the largest collection of Van Gogh's paintings and drawings worldwide. From his early works to his famous masterpieces like "Sunflowers" and "The Starry Night," visitors can trace the artistic evolution of this influential artist and gain a deeper understanding of his life and creative genius.
Van Gogh Museum Ticket Prices:
Adults: €20
Children (under 18): Free
Museumkaart (Dutch Museum Card) holders: Free
Anne Frank House
A poignant and powerful museum, the Anne Frank House offers a glimpse into the life of Anne Frank, a young Jewish girl who hid from the Nazis during World War II. Located in the actual house where Anne Frank and her family sought refuge, the museum provides a sobering experience, presenting the story of the Holocaust through the eyes of a courageous young girl. The Anne Frank House serves as a reminder of the importance of tolerance, compassion, and the preservation of human rights.
Anne Frank House Ticket Prices:
Adults: €14
Children (10-17 years old): €7
Children (0-9 years old): Free
Stedelijk Museum
For lovers of modern and contemporary art, the Stedelijk Museum is a treasure trove of creativity. Located in the Museum Quarter, it houses an extensive collection of modern and contemporary artworks, including paintings, sculptures, photography, and design objects. The museum showcases influential art movements and hosts temporary exhibitions that highlight emerging artists and innovative perspectives. With its dynamic displays and engaging programs, the Stedelijk Museum is a vibrant hub of artistic exploration.
Stedelijk Museum Ticket Prices:
Adults: €18.50
Museumkaart (Dutch Museum Card) holders: Free
Children (under 18): Free
CJP cardholders: €9.25
I Amsterdam City Card holders: Free
Rembrandt House Museum
Step into the world of the Dutch master at the Rembrandt House Museum. This meticulously restored 17th-century house was the residence and studio of Rembrandt van Rijn, one of history's greatest painters. Visitors can explore the artist's living quarters, view his etchings, and gain insights into his techniques and artistic process. The museum also hosts exhibitions featuring Rembrandt's contemporaries and provides a comprehensive understanding of the Golden Age of Dutch art.
Rembrandt House Museum Ticket Prices:
Adults: €15
Children (under 6): Free
Children (6-17): €5
Museumkaart (Dutch Museum Card) holders: Free
Amsterdam's museums offer an extraordinary cultural experience, inviting visitors to journey through centuries of art, history, and innovation. Whether you're marveling at the Dutch Masters at the Rijksmuseum, immersing yourself in the vibrant colors of Van Gogh's works, or reflecting on the poignant story of Anne Frank, each museum presents a unique narrative and a deeper understanding of Amsterdam's cultural heritage. So, when you visit Amsterdam, make sure to carve out time to explore these magnificent museums and indulge