Anne Frank House and Museum Amsterdam & Entrance Fee, Transportation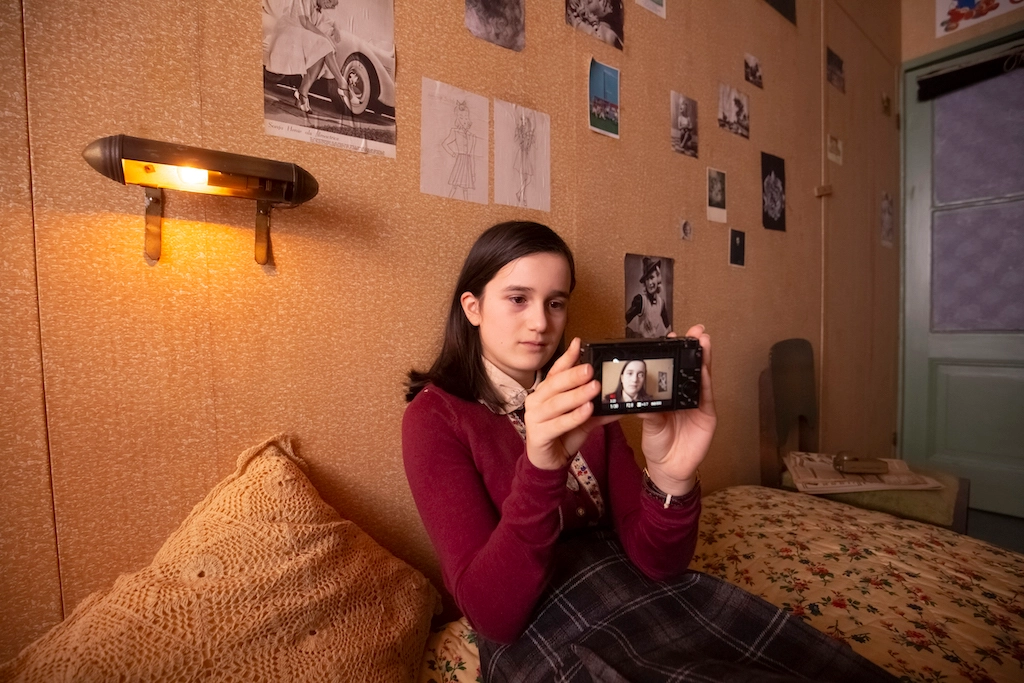 Anne Frank, one of the iconic names of the Anne Frank House and Museum and even Amsterdam , is one of the symbolic names of the Jewish Holocaust in Germany. Despite her young age, her hiding from Hitler and the diary she kept during this time has become an important and a sad day worldwide.

Who is Anne Frank?
Anne Frank is a young girl born in 1929. His birth coincided with such a period that the economic crisis called the 1929 World Economic Depression or more generally the Great Depression broke out and this crisis would continue for 10 years. The Great Depression, which had devastating effects in industrialized countries, caused the number of unemployed to increase in large numbers during its period, and money exchange left its place to barter. It was during this period that Anne Frank's father, Otto Frank , who was a banker, somehow found a way to go to the Netherlands in 1933 , but the troubles continued there. As in Germany, many restrictions are placed on Jews in the Netherlands. In 1942, Jews begin to be collected by the Germans.
Anne Frank's family (Mother, father Otto Frank, mother Edith Frank, older sister Margot Frank) hide in the secret area at the back of the house, along with the close Van Pels family (Hermann, Auguste, Peter van Pels and Fritz Pfeffer). The place where they are hiding is the secret compartment of a spice company, which could not establish his own business because he was Jewish, and therefore fell on his close friend. Miep Gies , who works as a secretary in Anne's father's company , managed to hide them for 25 months. During this time, people who lived in prison and did not go out were able to obtain their daily needs thanks to Miep Gies.
Anne Frank used a diary given by Miep Gies on her 13th anniversary on a daily basis and started to write down her experiences, hopes and fears for 2 years in the notebook that will become world famous in the following years. Two years later, their hiding place was raided by the police. This raid marked the beginning of Anne Frank's last days.
There is nothing to report today but sadness and despair. – The Diary of Anne Frank
2 families caught by the police, II by Nazi Germany . He is taken to Auschwitz Birkenau , the largest concentration, forced labor and extermination camp established during World War II . Afterwards, the remaining family members who lost their lives in different camps were Anne, who was sent to Bergen-Belsen camp, and her elder sister Margot, who was 3 years older than her, and Otto Frank, the father who stayed in Auschwitz. Anne and Margot die of typhoid fever at the campsite. Otto Frank is the Red Army of the Soviet Union. He was saved with his arrival. After she was rescued, she made the Anne Frank diary of Anne Frank, named Kitty, which Miep delivered to her, into a book, and the edition of Anne Frank's Diary took its place on the world's bestseller list.
I no longer dare to do anything, because I am afraid that it will be forbidden. – The Diary of Anne Frank
Information about the Anne Frank House and Museum:
As you can see, one should not expect a fully furnished place like Rembrandt's or other famous people's houses while visiting the Anne Frank House. Anne Frank took shelter here and spent the last days of her life with fears. When you enter this house, it is necessary to understand the events inside with empathy. For this purpose, the house, which was bought by the Anne Frank Solidarity Association in 1957, was converted into a museum and opened to visitors. The furniture used in the house does not exist today, instead dim light, empty walls and windows are closed to completely disconnect it from the outside. To reach this section, it is necessary to use the secret passage behind the bookcase.
At the beginning of the museum, there is a furnished model of the house as it was 70 years ago. Before visiting the house, try to understand the model, if you memorize information such as who is staying where, on which floor the secret passage room is located, the places you visit will be more meaningful. If you want, you can tour the house in 3D on the official website of the Anne Frank House . Unfortunately, photography is not allowed in the museum. Such a ban must have been put in place, as photo shoots would also suffer due to the narrowness of the spaces and the large number of people.
When you go to the Anne Frank Museum
There are always long queues. What we call a queue is not 100 people, but imagine full people along a street, there are many queues. Since I Amsterdam City Card is not accepted, the most logical way to come here is to buy tickets online . Thus, you can enter quickly without having to wait in line. There is only one condition to buy tickets online, you have to enter between 09:00 – 15:30. You can also enter between 15:30 and 21:30 with the ticket you bought at the door. Anne Frank House and Museum. The entrance fee is 9€. If you are going to get it at the entrance and you reach the museum late at night, you will get your ticket if you stand in line. In some cases, the guards can go to the back and close the queue. If you're able to get in line, rest easy.

Where is the Anne Frank House Museum and how to get there?
Many buses and trams pass near the Anne Frank House. You can get off at the Westermarkt stop by taking trams 13, 14 and 17 or buses 170, 172, 174, 272, 752, 754, 758, N70, N72, N74 and N79 .
Red Light District Amsterdam Hotels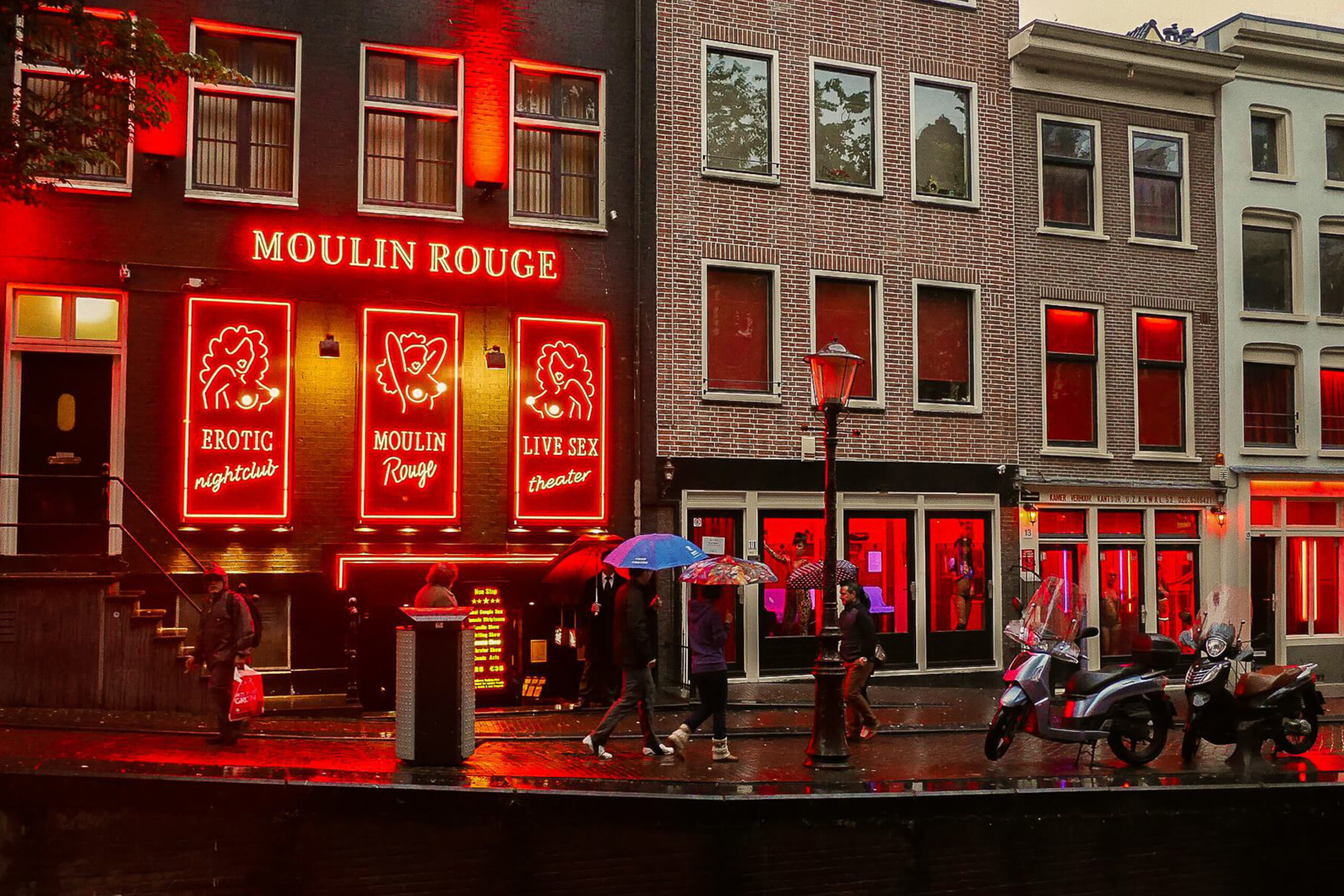 Red Light District Amsterdam Hotels. The Amsterdam Red Light District, also known as "De Wallen", is a historic area in the city center of Amsterdam, Netherlands, where prostitution is legalized and regulated by the government. The district consists of a network of narrow alleys, known as "straatjes," lined with windows where sex workers advertise their services to potential clients. In addition to the windows, there are also various sex clubs, peep shows, and adult stores in the area. The Red Light District attracts millions of visitors each year, making it one of the most famous and controversial tourist destinations in Amsterdam.
Red Light District Amsterdam Hotels
The Bulldog Hotel

The Bulldog Hotel is a hostel located in the city center of Amsterdam, Netherlands. It was founded in 1975 and is one of the first hostels in Amsterdam. The hostel is famous for being one of the most popular hostels in the city and for its cannabis-friendly policy, as it has an on-site coffee shop where guests can buy and consume cannabis.

Address: Oudezijds Voorburgwal 220, 1012 GJ Amsterdam
Website: https://www.bulldoghotel.com/


Heart of Amsterdam

The Heart of Amsterdam hotel is a budget hotel located in the heart of Amsterdam, Netherlands. The hotel is situated on the Warmoesstraat, which is a popular street in the city center known for its nightlife and cafes.

The Heart of Amsterdam hotel offers a variety of accommodations, including private rooms and dormitory-style rooms with shared bathrooms. Some of the amenities offered include free Wi-Fi, luggage storage, and a 24-hour front desk service. The hotel also has a communal lounge area where guests can relax and socialize with other travelers.

The location of the hotel is ideal for those looking to explore the city's vibrant culture and nightlife. It is within walking distance of many of Amsterdam's top attractions, such as the Dam Square, the Red Light District, and the Anne Frank House.

Overall, the Heart of Amsterdam hotel is a good option for budget travelers looking for a basic accommodation in a central location.

Address: Oudezijds Achterburgwal 120, 1012 DT Amsterdam
Website: http://www.heart-hostel.nl/


Hotel Royal Taste

Hotel Royal Taste Amsterdam is a boutique hotel located in the heart of Amsterdam, Netherlands. It is situated in a historic building on the Oudezijds Achterburgwal, a street in the city center known for its lively atmosphere and proximity to the Red Light District.

The hotel features 12 unique rooms, each decorated in a modern style with a touch of traditional Dutch design. Some rooms have exposed brick walls and wooden beams, while others feature colorful wallpaper and quirky artwork. All rooms are equipped with modern amenities such as free Wi-Fi, air conditioning, and flat-screen TVs.

The hotel also has a communal lounge area where guests can relax and enjoy complimentary coffee and tea. Breakfast is available for an additional fee and can be served in the guest rooms or in the hotel's breakfast room.

The location of the Hotel Royal Taste Amsterdam is ideal for those looking to experience Amsterdam's vibrant nightlife and cultural attractions. It is within walking distance of many top tourist spots, such as the Anne Frank House, the Dam Square, and the Van Gogh Museum.

Overall, the Hotel Royal Taste Amsterdam offers a unique and stylish accommodation option in the heart of Amsterdam.

Address: Oudezijds Achterburgwal 47, 1012 DB Amsterdam
Website: http://www.hotelroyaltaste.nl/


Red Light District Amsterdam Hotels

Hotel 83

Hotel 83 Amsterdam is a budget hotel located in the heart of Amsterdam, Netherlands. It is situated on the Oudezijds Achterburgwal, a street in the city center known for its lively atmosphere and proximity to the Red Light District.

The hotel offers a variety of accommodations, including private rooms and dormitory-style rooms with shared bathrooms. Some of the amenities offered include free Wi-Fi, luggage storage, and a 24-hour front desk service. The hotel also has a communal lounge area where guests can relax and socialize with other travelers.

The location of the Hotel 83 Amsterdam is ideal for those looking to experience Amsterdam's vibrant nightlife and cultural attractions. It is within walking distance of many top tourist spots, such as the Dam Square, the Anne Frank House, and the Van Gogh Museum.

The hotel is housed in a historic building that dates back to the 17th century and has retained some of its original architectural features. The rooms are simple but comfortable, with basic furnishings and a cozy atmosphere.

Overall, Hotel 83 Amsterdam is a good option for budget travelers looking for a basic accommodation in a central location. The hotel offers a convenient base for exploring Amsterdam's cultural attractions and nightlife.

Address: Oudezijds Achterburgwal 83, 1012 DC Amsterdam
Website: http://www.hotel83.com/


Hotel Torenzicht

Hotel Torenzicht Amsterdam is a budget hotel located in the heart of Amsterdam, Netherlands. It is situated on the Oudezijds Achterburgwal, a street in the city center known for its lively atmosphere and proximity to the Red Light District.

The hotel offers a variety of accommodations, including private rooms and dormitory-style rooms with shared bathrooms. Some of the amenities offered include free Wi-Fi, luggage storage, and a 24-hour front desk service. The hotel also has a communal lounge area where guests can relax and socialize with other travelers.

The location of Hotel Torenzicht Amsterdam is ideal for those looking to experience Amsterdam's vibrant nightlife and cultural attractions. It is within walking distance of many top tourist spots, such as the Dam Square, the Anne Frank House, and the Van Gogh Museum.

The hotel is housed in a historic building that dates back to the 17th century and has retained some of its original architectural features. The rooms are simple but comfortable, with basic furnishings and a cozy atmosphere.

One unique feature of Hotel Torenzicht Amsterdam is its rooftop terrace, which offers panoramic views of the city. It's a great place to relax and take in the sights of Amsterdam.

Overall, Hotel Torenzicht Amsterdam is a good option for budget travelers looking for a basic accommodation in a central location. The hotel offers a convenient base for exploring Amsterdam's cultural attractions and nightlife.

Website: http://www.torenzicht.com/
Address: Oudezijds Achterburgwal 93, 1012 DD Amsterdam

Hotel De Gerstekorrel

Hotel De Gerstekorrel Amsterdam is a 3-star hotel located in the heart of Amsterdam, Netherlands. It is situated on the Damstraat, a popular street in the city center known for its shopping and dining options.

The hotel offers a variety of accommodations, including standard rooms, deluxe rooms, and family rooms. Some of the amenities offered include free Wi-Fi, air conditioning, and flat-screen TVs. The rooms are cozy and modern with colorful accents and comfortable furnishings.

The hotel also has a breakfast room where guests can enjoy a buffet-style breakfast each morning. The hotel's location in the heart of Amsterdam provides easy access to many nearby restaurants and cafes.

The location of Hotel De Gerstekorrel Amsterdam is ideal for those looking to experience Amsterdam's vibrant culture and nightlife. It is within walking distance of many top tourist spots, such as the Dam Square, the Red Light District, and the Anne Frank House.

Overall, Hotel De Gerstekorrel Amsterdam is a good option for travelers looking for a comfortable and convenient accommodation in the heart of Amsterdam. The hotel's central location and cozy rooms make it a popular choice for tourists visiting the city.

Address: Damstraat 22, 1012 JM Amsterdam
Website: http://www.gerstekorrel.com/


Red Light District Amsterdam Hotels

Hotel The Globe

Hotel The Globe Amsterdam is a budget hotel located in the heart of Amsterdam, Netherlands. It is situated on the Oudezijds Voorburgwal, a street in the city center known for its lively atmosphere and proximity to the Red Light District.

The hotel offers a variety of accommodations, including private rooms and dormitory-style rooms with shared bathrooms. Some of the amenities offered include free Wi-Fi, luggage storage, and a 24-hour front desk service. The hotel also has a communal lounge area where guests can relax and socialize with other travelers.

The location of Hotel The Globe Amsterdam is ideal for those looking to experience Amsterdam's vibrant nightlife and cultural attractions. It is within walking distance of many top tourist spots, such as the Dam Square, the Anne Frank House, and the Van Gogh Museum.

The hotel is housed in a historic building that dates back to the 18th century and has retained some of its original architectural features. The rooms are basic but comfortable, with modern furnishings and a cozy atmosphere.

One unique feature of Hotel The Globe Amsterdam is its on-site bar and restaurant, which serves a variety of international dishes and drinks. It's a great place to socialize with other guests and meet new people.

Overall, Hotel The Globe Amsterdam is a good option for budget travelers looking for a basic accommodation in a central location. The hotel offers a convenient base for exploring Amsterdam's cultural attractions and nightlife.

Address: Oudezijds Voorburgwal 3, 1012 EH Amsterdam
Website: https://www.hotel-theglobe.nl/


Radisson Blu Hotel, Amsterdam City Center

Radisson Blu Hotel, Amsterdam City Center is a 4-star hotel located in the heart of Amsterdam, Netherlands. It is situated on the Rusland, a street in the city center close to many tourist attractions and shopping areas.

The hotel offers a variety of accommodations, including standard rooms, superior rooms, and suites. Some of the amenities offered include free Wi-Fi, air conditioning, and flat-screen TVs. The rooms are modern and stylishly decorated with comfortable furnishings.

The hotel also has a fitness center and sauna for guests to use, as well as an on-site restaurant and bar. The restaurant serves a variety of international cuisine, while the bar offers a range of cocktails and drinks.

The location of Radisson Blu Hotel, Amsterdam City Center is ideal for tourists looking to explore the city's cultural attractions. It is within walking distance of many top tourist spots, such as the Dam Square, the Anne Frank House, and the Van Gogh Museum.

The hotel is housed in a historic building that dates back to the 18th century and has been renovated to provide modern facilities and amenities. The building has retained some of its original architectural features, such as the staircase and entrance hall.

Overall, Radisson Blu Hotel, Amsterdam City Center is a good option for travelers looking for a comfortable and convenient accommodation in the heart of Amsterdam. The hotel's central location, modern amenities, and stylishly decorated rooms make it a popular choice for tourists visiting the city.

Address: Rusland 17, 1012 CK Amsterdam
Website: https://www.radissonhotels.com


Red Light District Amsterdam Hotels

Sofitel Legend The Grand Amsterdam

Sofitel Legend The Grand Amsterdam is a 5-star luxury hotel located in the heart of Amsterdam, Netherlands. It is situated on the Oudezijds Voorburgwal, a street in the city center known for its historic buildings and lively atmosphere.

The hotel offers a variety of accommodations, including deluxe rooms, suites, and apartments. The rooms are elegantly decorated with modern furnishings and offer a range of amenities, such as free Wi-Fi, flat-screen TVs, and marble bathrooms.

The hotel has several restaurants and bars, including the Michelin-starred Bridges Dining restaurant, the Le Petit Bistro, and the Library Lounge. Guests can also enjoy the hotel's spa and wellness center, which offers a range of treatments and services.

The location of Sofitel Legend The Grand Amsterdam is ideal for tourists looking to explore the city's cultural attractions. It is within walking distance of many top tourist spots, such as the Dam Square, the Anne Frank House, and the Van Gogh Museum.

The hotel is housed in a historic building that dates back to the 15th century and has been carefully restored to provide modern facilities and amenities while retaining its original character and charm. The building features a stunning interior courtyard with a glass roof, a grand staircase, and original artwork.

Overall, Sofitel Legend The Grand Amsterdam is a luxurious and elegant hotel that offers a range of high-end amenities and services for guests. Its central location, elegant decor, and historic charm make it a popular choice for tourists looking for a luxurious accommodation in the heart of Amsterdam.

Address: Oudezijds Voorburgwal 197, 1012 EX Amsterdam
Website:  https://all.accor.com