Moco Museum Amsterdam: Banksy and More

Visiting the Moco Museum in Amsterdam, you can see the work of the most important figures of the world of modern art. It's time to meet with modern art! Moco Museum has different concept and desire.
What is inside of the Moco Museum Amsterdam?
The Moco Museum is home to pioneers of new art movements such as street art or pop art. The MOCO Museum focuses on the most iconic names in the international art world, within the various art movements.  This museum, where the works of world-famous artists are exhibited, offers you all the subtleties of modern art.
In this museum, where the collection of the most important name of street art such as Banksy is also exhibited, you will have the opportunity to see many contemporary and modern works of art up close. In addition to Banksy, you will also have the opportunity to see the works of such world-famous artists as Salvador Dali and Andy Warhol.
The Moco Museum is located in one of the busiest destinations in Amsterdam, and you can easily reach it from anywhere in the city by one vehicle. Also do not forget to visit the museum's souvenir shop and buy amazing gifts for your loved ones who are waiting for you.
Is face mask mandatory in Moco Museum?
Corona measures Moco Museum Amsterdam
Click on the following link for more information about the measures surrounding the coronavirus that will affect this outing:  corona measures .
It is mandatory to wear a face mask inside the museum.
It is mandatory to present a vaccination passport or proof of recovery to get into the museum.
Keep a minimum of 1,5 meters distance from other visitors.
Visiting the museum? Online booking is needed – buy tickets here.
Cloakroom is temporary closed.

What is price of Moco Museum Amsterdam?
Regular 2021-2023
To be ordered until 09 January 2023
To be used until 09 January 2023
Younger from 13 to 17 years
| | |
| --- | --- |
| Checkout price | 16.50 |
| Member price | 14.85 |

Child from 0 to 12 years
Free. Yes it's free for kids.
Tickets are only valid on the date + time chosen by you in the ordering process
Children up to 12 years old have free entrance, but must purchase a 0 euro ticket
You can have the tickets scanned from your phone/tablet or take the printed tickets with you
Click here to get your ticket now! 


How to go to Moco Museum Amsterdam?
Moco Museum Amsterdam
Honthorststraat 20 (Museumplein)
1071 DE Amsterdam
Tel: +31 (0)203701997
Daily reachable by phone from 10h till 12h
E-mail: hello@mocomuseum.com
Can I store luggage or strollers during my visit?
Sadly, there's no space for trolleys, luggage, or strollers/baby carriages of any kind. We kindly advise making use of the luggage storage service at Museumplein/Museumsquare just 125 meters from the Moco Museum. Read more about this on the website of Lockerpoint Luggage Storage.
Is the Moco Museum accessible for wheelchair users?
Unfortunately, it's not. The historic Vila Alsberg that houses our museum has lots of stairs and no lifts, making it inaccessible for wheelchair users. For that reason, they can enter the main floor for free.
Moco Museum Amsterdam Photo Gallery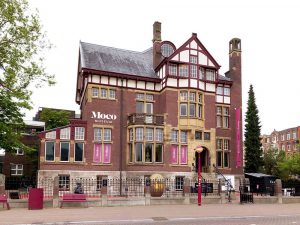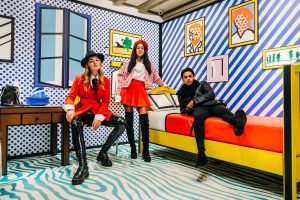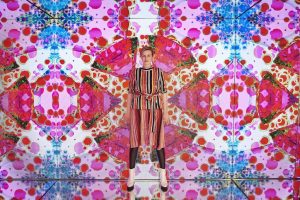 Frida Kahlo's trashed work sold for $8.63 million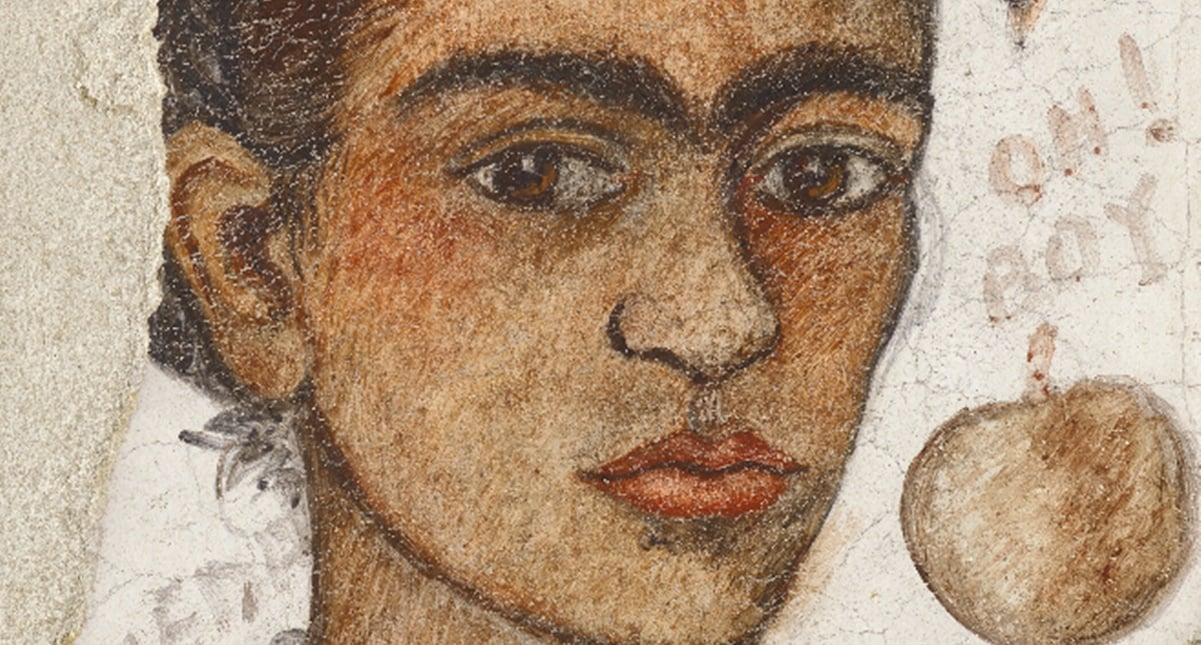 The self-portrait of the world-famous Mexican painter Frida Kahlo, which she disliked and trashed, sold for $ 8.63 million at auction.
For Frida Kahlo's 1933 and disliked "Self-Portrait. His work, which he named "So ugly" (Autorretrato. Muy feo) and then thrown away, was put up for sale by an unnamed person at an auction held at Christie's auction house in New York on Thursday.
An estimated price of between 7 and 10 million dollars was determined before the sale for Frida's self-portrait, which she made with the rarely used fresco technique and measuring 22.2 by 27.3 centimeters, and the work was sold for 8.63 million dollars.
It is reported that a friend named Lucienne Bloch found the piece, which Frida threw in the trash, during a visit and secretly bought it and sold it at auction.
Last year, Frida Kahlo's work "Diego and me" had a buyer for 34.9 million dollars. The painting became the artist's highest-selling painting to date.