A Journey into the World of Amsterdam Weed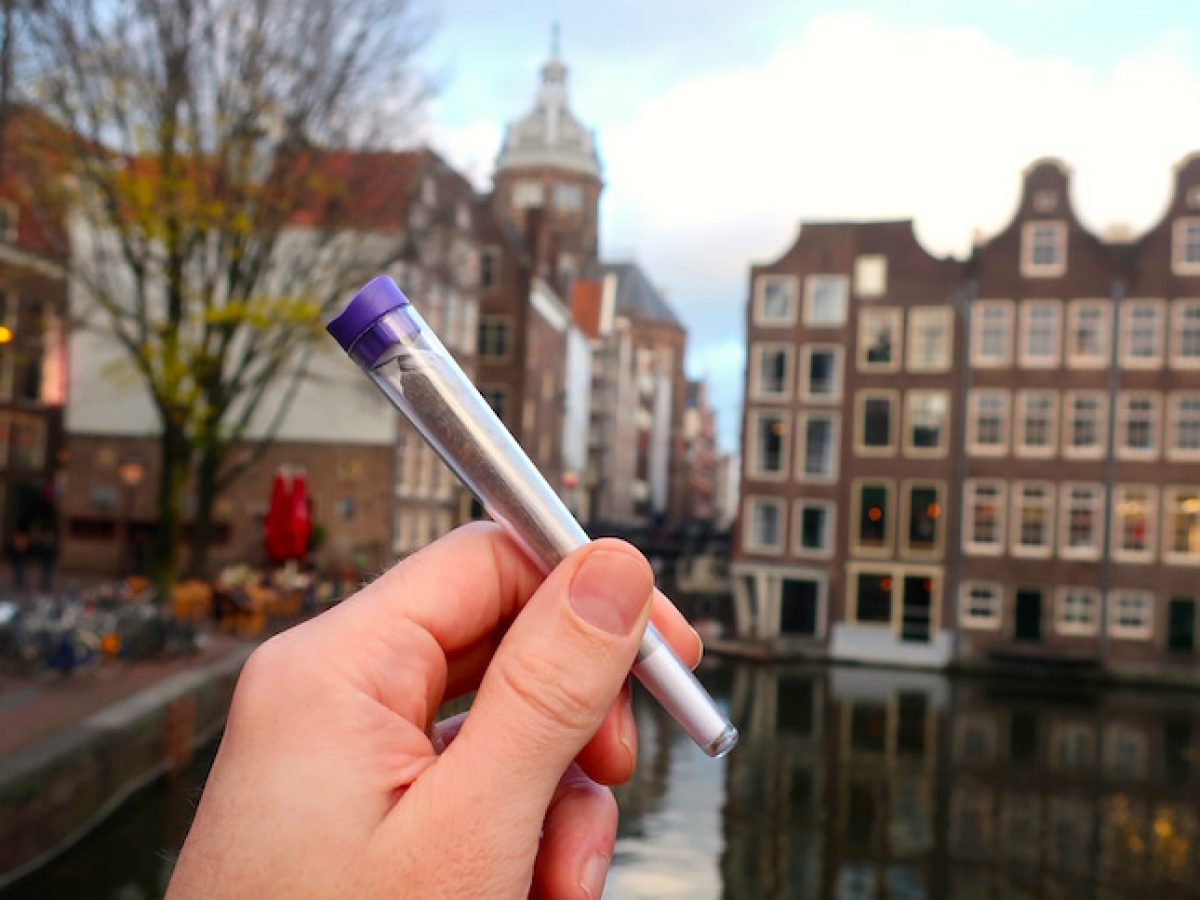 Amsterdam, the capital city of the Netherlands, is famous for its liberal policies on cannabis consumption. For many tourists, the allure of Amsterdam goes beyond its picturesque canals and historic architecture; it's the opportunity to indulge in the city's renowned cannabis culture. In this article, we will delve into the fascinating world of Amsterdam weed, exploring its history, regulations, popular strains, and the unique experiences it offers to visitors.
A Brief History:
The Netherlands has long been known for its progressive stance on cannabis. In the 1970s, the Dutch government adopted a pragmatic approach, distinguishing between softs (cannabis) and hards (such as cocaine and heroin). This led to the establishment of "coffee shops" where adults could legally purchase and consume small quantities of cannabis. Amsterdam quickly became a haven for cannabis enthusiasts from around the world, attracting both locals and tourists alike.
The Coffeeshop Experience:
One of the defining features of Amsterdam's cannabis culture is the presence of "coffeeshops." These establishments, which are not to be confused with traditional cafés, offer a unique social space where patrons can relax, socialize, and enjoy various strains of cannabis. Coffeeshops typically have a laid-back atmosphere, with comfortable seating, dim lighting, and a diverse clientele. They provide a safe and controlled environment for the purchase and consumption of cannabis products.
Wide Variety of Cannabis Strains:
Amsterdam is known for its exceptional quality and variety of cannabis strains. Coffeeshops offer an extensive menu featuring different types of weed, each with its own distinct flavor profile, aroma, and effects. Whether you prefer the uplifting and energetic Sativa strains or the relaxing and calming Indica varieties, there is something for every cannabis connoisseur in Amsterdam. Some popular strains include Amnesia Haze, White Widow, and Northern Lights.
Quality and Safety:
One of the advantages of purchasing cannabis in Amsterdam is the emphasis placed on quality and safety. Coffeeshops source their products from licensed growers who adhere to strict regulations regarding cultivation and production. This ensures that the weed you purchase in Amsterdam is of high quality and free from harmful additives. Additionally, coffeeshop staff are knowledgeable and can provide guidance to help customers choose the right strain based on their preferences and desired effects.
Beyond Cannabis:
While Amsterdam's cannabis culture is undoubtedly a major attraction, the city has much more to offer. Visitors can explore the rich history and cultural heritage by visiting world-class museums like the Van Gogh Museum and the Rijksmuseum. The charming canal system provides the perfect backdrop for leisurely walks or bike rides. The city's vibrant nightlife, diverse culinary scene, and numerous events and festivals ensure there is something for everyone.
Responsible Consumption:
It is important to note that while cannabis consumption is tolerated in designated spaces like coffeeshops, it is still subject to certain regulations. Visitors should be aware of the legal restrictions and consume responsibly. It is illegal to smoke cannabis in public places, such as parks or on the streets. Additionally, it is advisable to start with small doses, especially if you are not an experienced user, and to be mindful of the potential effects on your mental and physical well-being.
Amsterdam's cannabis culture continues to be a major draw for tourists seeking a unique and open-minded experience. The city's coffeeshops offer a safe and welcoming environment for individuals to explore and enjoy a wide variety of high-quality cannabis strains. However, it is essential to approach cannabis consumption responsibly, respecting both the local regulations and your personal limits. So, if you find yourself in Amsterdam, take a journey into the world of Amsterdam weed and discover a cultural phenomenon that has shaped the
Pride 2023 in Rotterdam Guide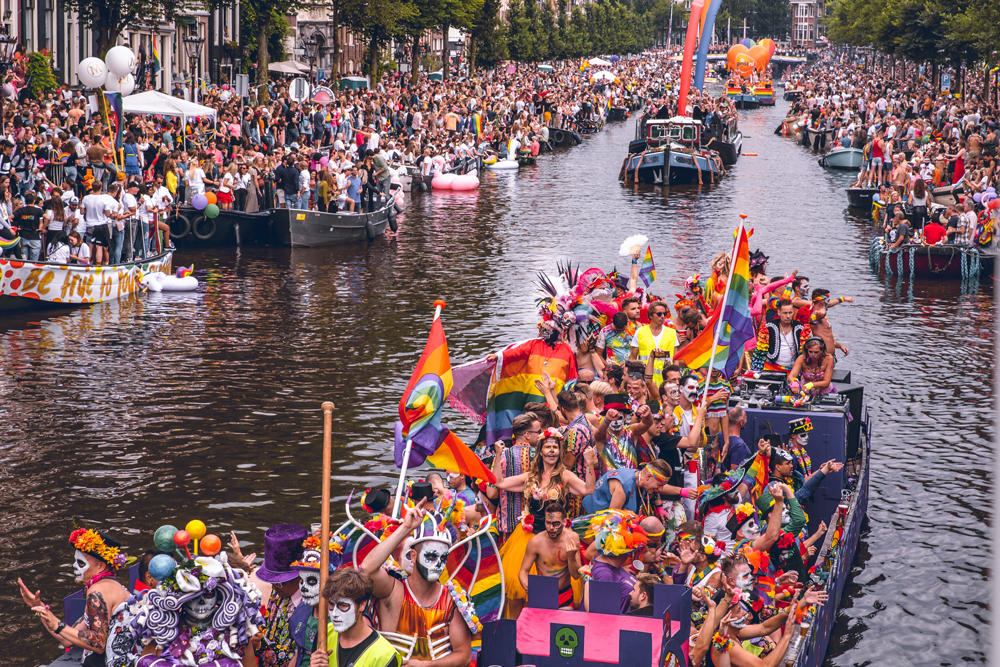 Pride 2023 in Rotterdam promises to be an extraordinary celebration of the LGBTQ+ community and its allies. With a lineup of exciting events and activities, this festival will create an inclusive and joyous atmosphere that will leave a lasting impact on attendees.
We'll explore what makes Pride 2023 in Rotterdam;
Embracing Diversity Pride 2023 in Rotterdam is all about embracing diversity in its truest sense. The festival brings together people from different backgrounds, identities, and orientations, fostering a sense of unity and understanding. Rotterdam has always been a city that welcomes and accepts individuals from all walks of life, and during Pride, this spirit is magnified. It's a time to celebrate the unique beauty of every person and to recognize the importance of inclusivity in creating a harmonious society.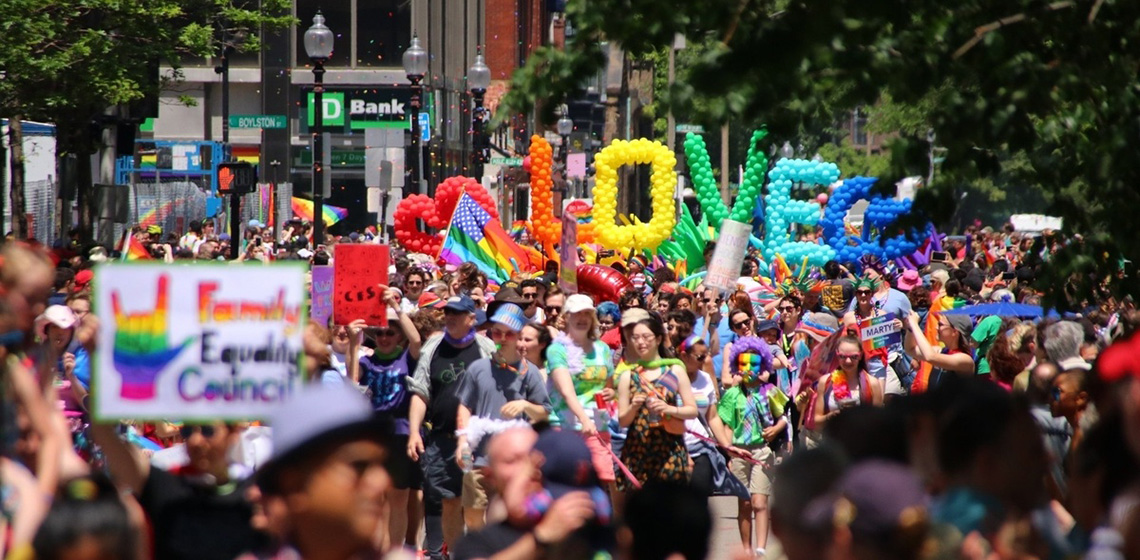 A Vibrant Lineup of Events Pride 2023 in Rotterdam will feature a vibrant lineup of events that cater to various interests and age groups. From the colorful parade that winds its way through the city streets to exciting dance parties that light up the nights, there's something for everyone to enjoy. The festival also includes workshops, film screenings, art exhibitions, and panel discussions that address relevant LGBTQ+ topics. These events offer opportunities for education, engagement, and celebration, creating a well-rounded experience for all attendees.
The Pride Parade: A Symbol of Unity At the heart of Pride 2023 in Rotterdam is the Pride Parade, a magnificent spectacle that celebrates love and unity. The parade showcases vibrant floats, colorful costumes, and exuberant performances by LGBTQ+ groups and allies. As the procession moves through the city, the streets come alive with cheers and support from onlookers, creating an atmosphere of love and acceptance. The Pride Parade is not only a celebration of LGBTQ+ pride but also a powerful statement of unity and progress.
Safe and Welcoming Environment Rotterdam takes great pride in creating a safe and welcoming environment for everyone during the festival. Security measures are in place to ensure that attendees can fully enjoy the festivities without worry. The city's commitment to safety and inclusivity makes Pride 2023 a must-visit event for LGBTQ+ travelers and allies alike.
Connecting with the Community Pride 2023 in Rotterdam provides a unique opportunity to connect with the LGBTQ+ community and its supporters. Whether you identify as LGBTQ+ or are an ally, the festival offers a chance to make new friends, share experiences, and celebrate the power of love and acceptance. The sense of belonging and camaraderie experienced during Pride can be transformative and create lasting memories.