The 10 most beautiful villages and towns in the Netherlands
The 10 most beautiful villages and towns in the Netherlands that you must visit. Learn about Dutch history live by wandering through beautiful villages and towns where you come across monuments, museums and art galleries. Here are the 10 most beautiful villages and towns you should visit in the Netherlands.
1. Elburg, Gelderland
One of the most beautiful locations in the Netherlands, Elburg is richly endowed with the magic of Lake Veluwemeer, national monuments and structures, and an array of war memorabilia. A good way to get to know them is on city walks organized by the Elburg Tourist Office. Thanks to these walks, you can visit all the historical sites, including Muurhuisje, where you can now get a glimpse of the past lifestyle. But you can also walk through Jewish Elburg or the harbor to take a look at the fish market. Of course, eating traditional eel on the last tour in Elburg is also a part of this trip.
2. Giethoorn, Overijssel, Netherlands
Water, water and more water. Giethoorn, the village that is also called the Venice of the Netherlands thanks to its many waterways, should definitely be a part of your route. Giethoorn is perhaps one of the largest tourist attractions in the Netherlands, and in any case welcomes thousands of tourists from different countries. In the picturesque landscape of Giethoorn there is only one cycling and walking path, all the rest take you across the water. If you wish, you can combine your trip to Giethoorn with an adventure in the nature of Weerribben-Wieden National Park, home to the otter and Black Star.
3. Limburg, Netherlands
There are many beautiful villages and towns in Limburg, but one of the most beautiful is Thorn. Once this white town was a small principality presided over by an abbot and 20 noble monastic ladies who ran their own monasteries. When the French arrived in 1794, they taxed the size of the windows of the houses. Because the poor could not afford it, the windows were covered with bricks and they made the houses all white to hide it. You can learn more about this special history at the gemeentemuseum het land van Thorn and the monastery that still exists.
4. Bourtange Castle, Groningen
You can go back centuries in the historical castle town of Bourtange. The castle was an important defensive structure, built between 1593 and 1851 by order of Willem van Orange. It ceased to exist as a defensive structure in 1851, and a village was created around it for people to live in. In the 60s of the last century, it was decided to restore Bourtange to its original form. Now it's a beautiful fortified town where you can see the original building with a mill, church and houses from that time. In the interactive Terra Mora, the battles and artillery of that time come to life with the distant 'Bommen Berend' troops.
The 10 most beautiful villages and towns in the Netherlands
5. Appingedam, Groningen
Appingedam is a beautiful, small city in the province of Groningen with a population of around 12,000, one of the most beautiful villages in the Netherlands. Along with the city of Groningen, it is the only place with its origins dating back to the Middle Ages. Appingedam is known for its authentic hanging kitchens above Damsterdiep. You can visit Museum City Appingedam and learn about the rich history of the city.
6. Hattem, Gelderland
Hattem is a small town in the northeast of Gelderland. It is famous for its historic city centre, a protected cityscape, the beautiful surroundings of the Veluwe and the Anton Pieck Museum. Pieck was one of the founders of his favorite attraction, De Efteling. While the museum is an entertainment center for parents with children, the bakery workshops of the Dutch Bakery Museum are an adult experience center. You can immerse yourself in nature while wandering around Hattem and the beautiful Molecaten Mansion.
7. Duurstede, the neighborhood near Utrecht
Wijk bij Duurstede was actually Dorestad, once an important trading post where Romans and Vikings marched. At Museum Dorestad, they take you to this interesting history of the city. In the restored ruins of Kasteel Duurstede, with a Donjon Square dating from 1270 and a Burgundy Tower, you can still see something of the flourishing and wealthy settlement of long ago. Wijk bij Duurstede is now also known as an art city, due to its many galleries and the poetry and sculpture path that runs through the city centre.
The 10 most beautiful villages and towns in the Netherlands
8. Monnickendam, North Holland
Monnickendam is located in Gouwzee, a small city of about 10,000 inhabitants and a large number of monument-listed buildings. Although almost impossible to imagine, the great seagoing ships of the past would have entered Monnickendam from the old Zuiderzee. This had also created a flourishing trade with the Baltic states. You can also visit the weekly market in this city and listen to the city carillonneur play the oldest still playable carillon in the Netherlands. Monnickendam is also part of the Municipality of Waterland, which consists of even more beautiful places in Waterland such as Marken and Broek. There you can take the best bike rides under the smoke of Amsterdam!

9. Oudewater, Utrech
Oudewater is a small city of over 10,000 inhabitants in the province of Utrecht. It has a beautiful, historic city center and is part of the Dutch Waterline defense. At the start of the 80-year war, when the Spanish arrived in 1575, they massacred about half of Oudewater's population. The Siege and massacre of Oudewater is still commemorated on the first Sunday after 7 August each year. You can learn more about this at the Oudewater City Museum. Additionally, you can take a city walk in Oudewater, St. You can see old churches like St. Michael's Church. Don't forget to taste the typical Oudewaterse 'Geelbuikjes' from the Stijnman bakery!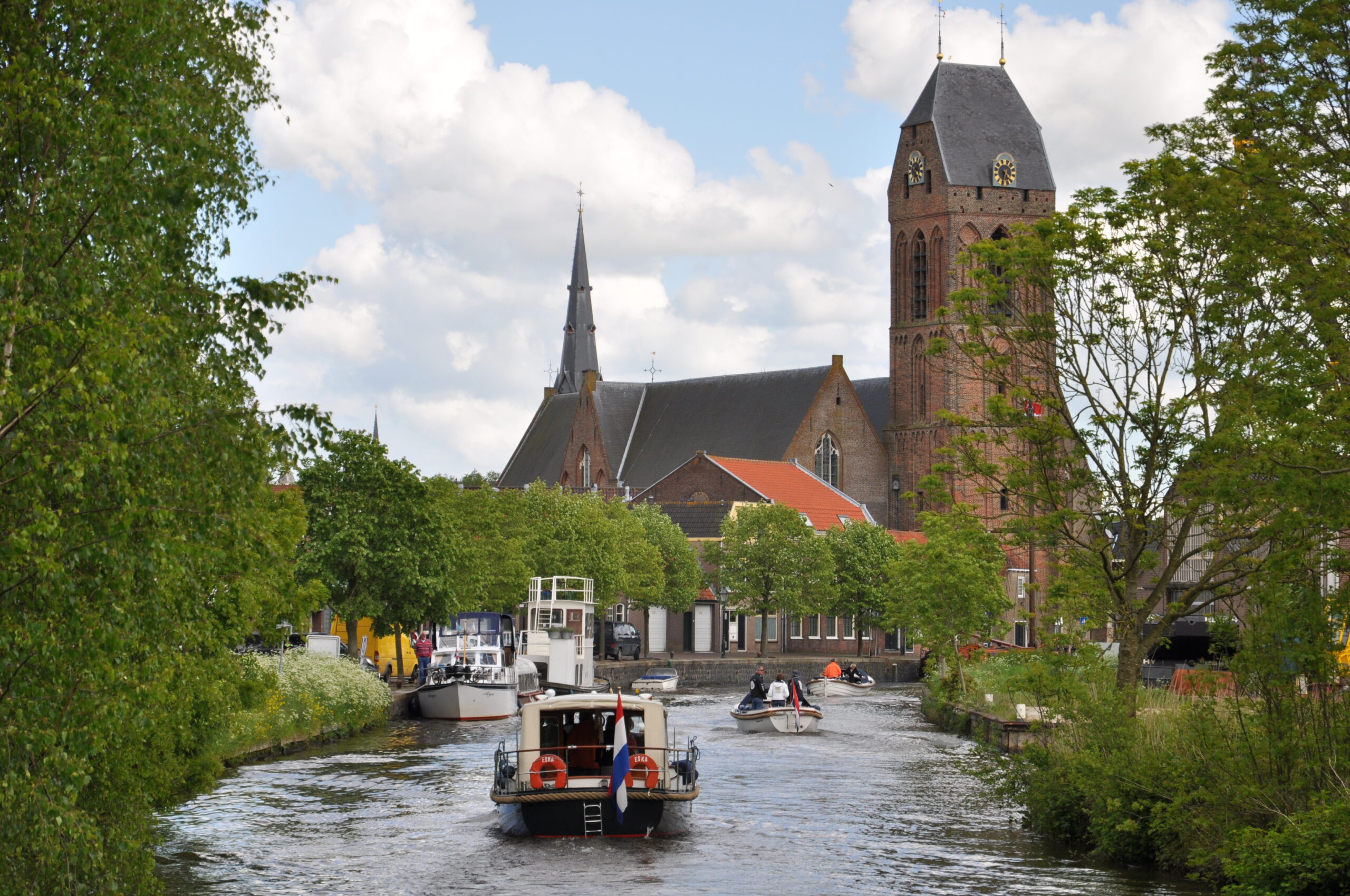 10. Doesburg, Gelderland
At the end of this list of beautiful villages in the Netherlands is Doesburg. Doesburg, a former Hanseatic city beautifully located on IJssel, in the province of Gelderland; It is full of monuments built one after another, beautiful museums, historic buildings and sneaked streets. The merchant houses and trade offices De Waag, Commanderij and Arsenal, which the city owes to the flourishing trade at that time, are noteworthy. You can climb the Grote or Martinikerk for a special view of the historic site, then sample the Doesburg mustard soup (and visit the Doesburgsche Mustard and Vinegar Factory if you're a mustard fan), and stop by the Musee Lalique if you love glass art.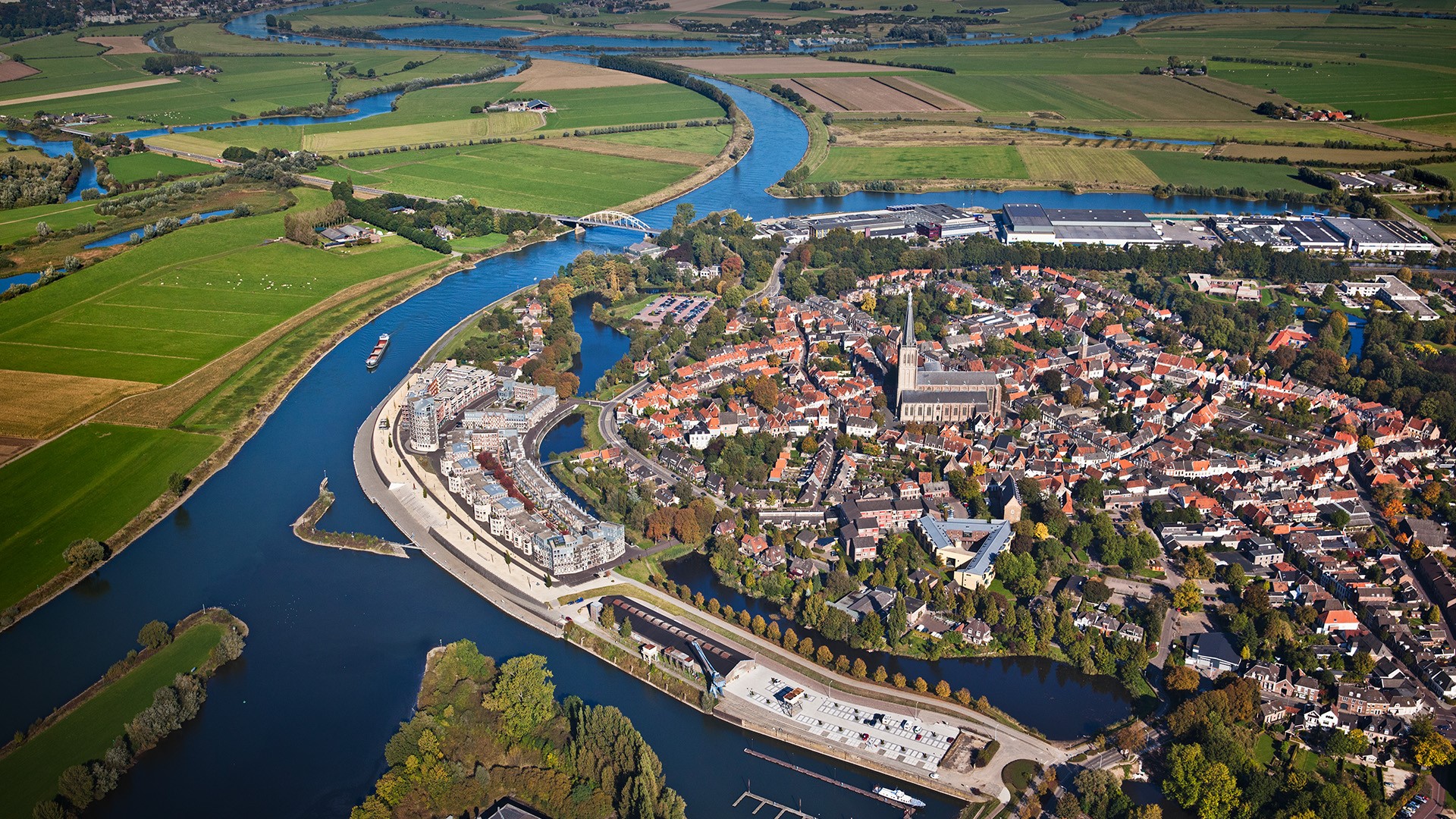 Exploring Amsterdam's Best Laptop-Friendly Cafés for Digital Nomads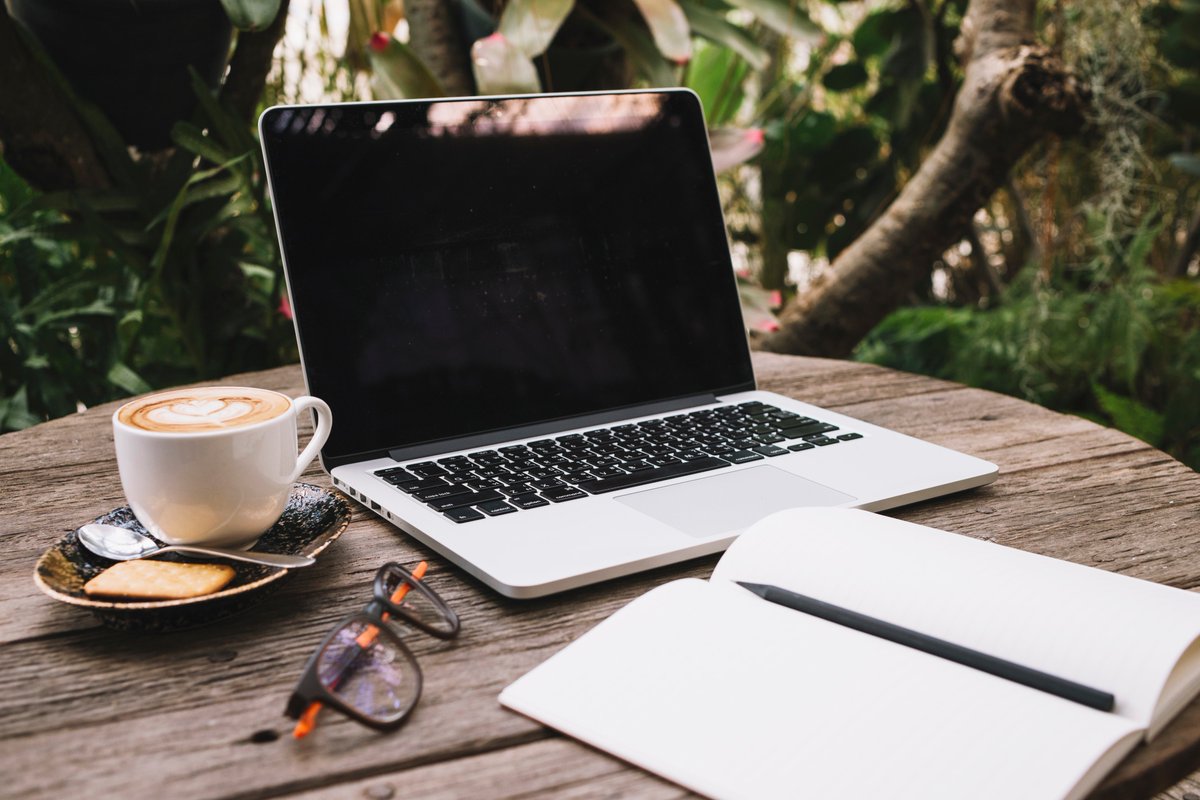 Amsterdam, renowned for its picturesque canals and vibrant cultural scene, has become a haven for digital nomads seeking a balance between work and exploration.
The city's charming coffee culture, coupled with its tech-savvy ambiance, has given rise to a plethora of laptop-friendly cafés that cater to the needs of remote workers. This article serves as a guide to some of the best laptop-friendly cafés in Amsterdam, where you can sip your favorite brew while staying productive.
Exploring Amsterdam's Best Laptop-Friendly Cafés for Digital Nomads
1. Coffee & Coconuts
Nestled in a former cinema, Coffee & Coconuts is a spacious and aesthetically pleasing café that offers a tranquil atmosphere for those seeking a productive work environment. With three levels of seating options, including cozy corners and communal tables, you can easily find your perfect spot. The café's ample power outlets, free Wi-Fi, and a menu featuring an array of coffee options, fresh juices, and healthy dishes make it a top choice for digital nomads.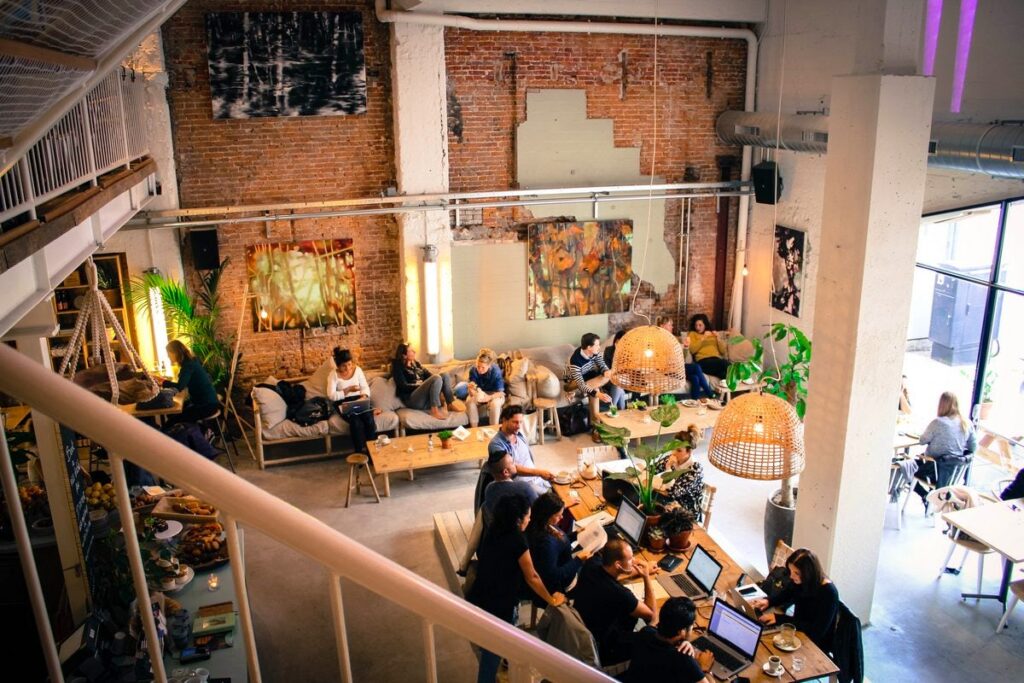 2. The Hoxton
Located along the Herengracht canal, The Hoxton is a stylish boutique hotel that boasts a welcoming lobby turned café, perfect for remote work. The ambiance blends vintage décor with modern amenities, offering a comfortable space to settle in with your laptop. The Hoxton provides complimentary Wi-Fi, a selection of delicious pastries, and a range of beverages from expertly brewed coffee to herbal teas.
3. Lot Sixty One Coffee Roasters
For the true coffee connoisseur, Lot Sixty One Coffee Roasters is a must-visit. This cozy café is celebrated for its exceptional coffee brewed from beans roasted on-site. The café's minimalist design and serene ambiance create an ideal setting for focused work. The absence of distracting background noise further enhances its suitability for remote work. While here, savor a cup of their artisanal coffee and perhaps engage in a quick chat with the knowledgeable baristas.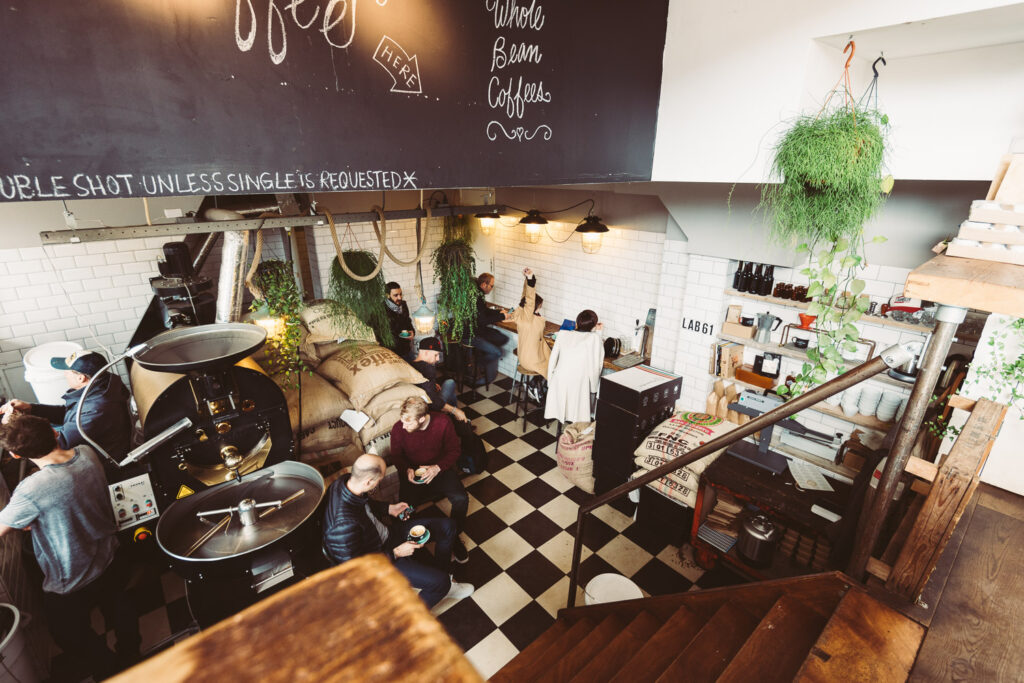 4. Scandinavian Embassy
A haven for lovers of Scandinavian design and quality coffee, Scandinavian Embassy offers a sophisticated space for digital nomads. The café's specialty coffee is crafted with precision, and the menu features an assortment of delectable treats. The minimalist interior, characterized by clean lines and natural materials, fosters a serene atmosphere, while the friendly staff ensures your caffeine fix is accompanied by a productive work session.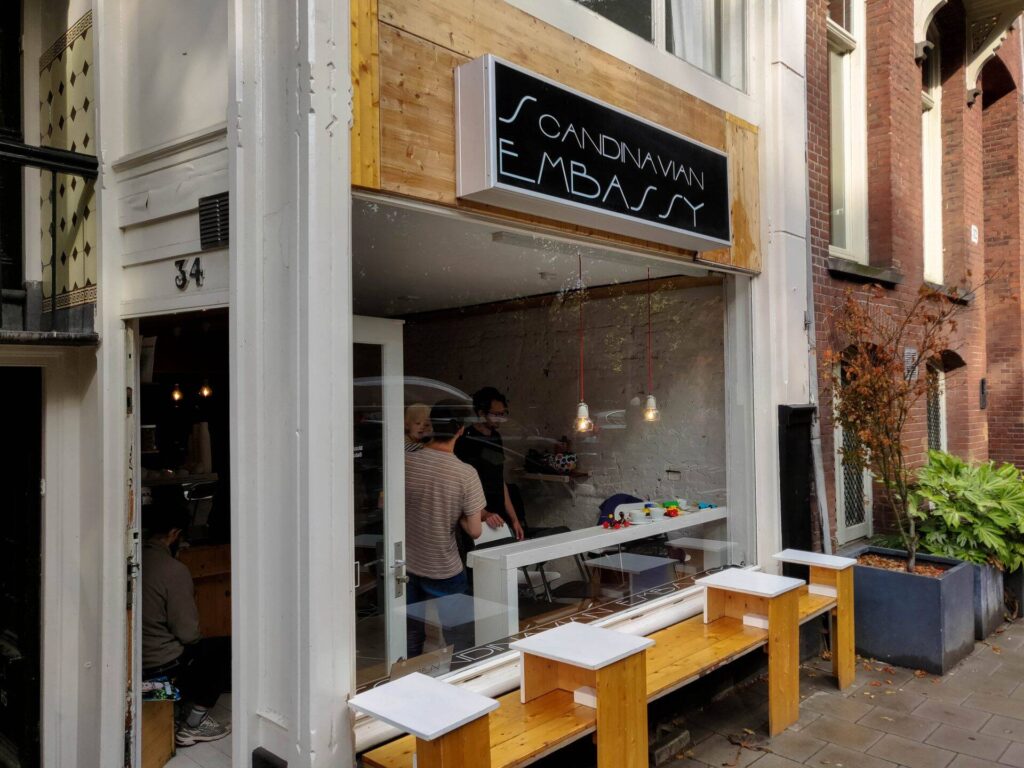 5. De Wasserette
De Wasserette, with its rustic charm and inviting atmosphere, seamlessly blends into Amsterdam's cozy ambiance. Known for its artisanal bread and pastries, the café provides an inviting environment for those seeking a laptop-friendly space. The wooden tables, ample natural light, and the aroma of freshly baked goods set the stage for a productive work session, complemented by their selection of coffees and teas.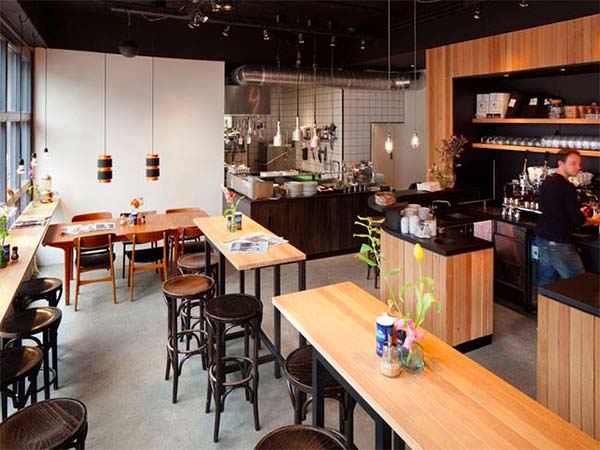 Amsterdam's coffee culture and digital-friendly mindset have given rise to an array of cafés where remote workers can find solace while pursuing their professional endeavors. From the trendy Coffee & Coconuts to the coffee perfectionists' haven, Lot Sixty One Coffee Roasters, each café offers a unique experience. So, whether you're a digital nomad in search of an inspirational workspace or a traveler looking to soak up Amsterdam's charm while catching up on work, these laptop-friendly cafés have got you covered. Embrace the blend of productivity and leisure that Amsterdam's coffee scene has to offer.