What is Pride Month? Pride Month's History Around the World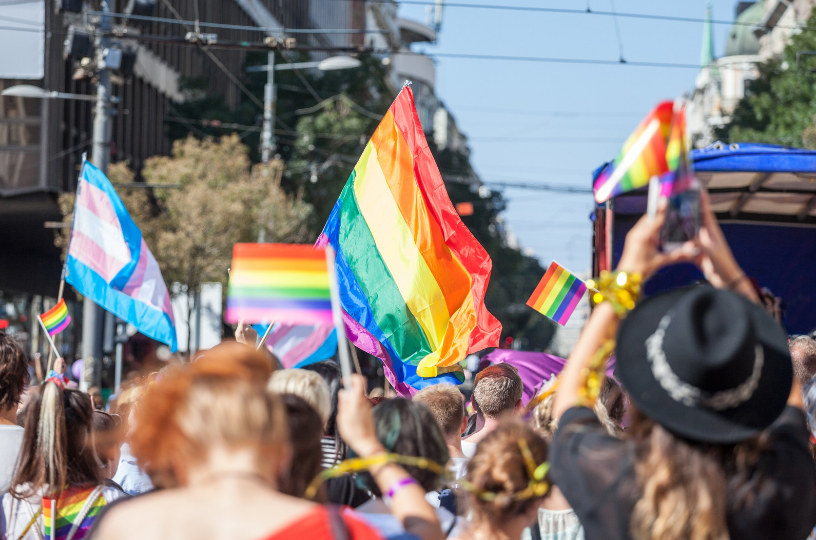 Pride Parade is a series of events and ceremonies with the participation of LGBTI individuals and those who support LGBTI individuals, which are celebrated around the world at the end of June every year and held on the anniversary of the Stonewall uprising. A series of events and parades are held to commemorate the Stonewall riots.
Story of the Pride Month
On June 28, 1969, the police raided the nightclub "Stonewall Inn" in New York, USA. The bosses, employees and guests of the nightclub started a resistance against this raid. Among those who came to enjoy the Stonewall Inn that night was Marsha Johnson, a transgender, black, and bisexual woman. Marsha was one of the activists who led the uprising to start and continue for several days. A year after this uprising, on June 28, 1970, the first Pride Parade, as it is used today, was held in New York, led by bisexual activist Brenda Howard. Simultaneously with New York, people held celebrations in Los Angeles and San Francisco.
Representing LGBTIQ+ individuals and their rights, The flag with rainbow colors used in marches and celebrations was designed by American Artist Gilbert Baker in 1978 . Each of the eight colors on the flag reflects the symbolic feelings the artist has observed in the LGBTIQ+ community.
Pink, sexy; red, life; orange, healing; yellow, sunlight; green, nature; turquoise, art; Blue symbolizes peace and purple symbolizes the soul. The flag was first used that year at the Pride Parade in San Francisco. The Pride Parade and Pride Month were first officially recognized by then-US President Bill Clinton in 1999 . Stonewall Inn, which was closed shortly after the events, was repaired and reopened in 2007. US President Barrack Obama, who took office in 2009, recognized June as Pride Month during his term from 2009 to 2016 .
Also in 2016, He included the Stonewall Inn, the site of the uprising, in the status of a national monument. From June 1968 until today, celebrations and marches continue to be organized in many countries of the world in June. The word of honor given to these celebrations emphasizes the personal dignity of individuals and that sexual orientation is nothing to be ashamed of or concealed.
Who Does LGBTIQ+ Represent?
Pride Month is the month where LGBTIQ+ individuals come together against the problems they experience, the difficulties they face and the problems caused by marginalization. Each letter of this abbreviation represents different orientations. It consists of the initials of the words lesbian, gay, bisexual, transgender, intersex person, queer (pronounced "queer").
Lesbian: Represents gay women.
Gay (gay): Represents gay men.
Bisexual: Represents individuals whose sexual orientation is against both men and women.
Transgender person: Represents individuals who do not feel like they belong to the gender they were born with.
Intersex individual 1 : Individuals who do not meet any gender definition and have different anatomical sex characteristics (chromosomes, glands, genitals and/or reproductive organs) from the common one.
Queer : While it was used as an insult in the beginning, it is now preferred by people who state that they are gay.
The "+" symbol at the end of the abbreviation covers other orientations.
In the most general sense, the demands of LGBTIQ+ individuals are the recognition of their human rights. LGBTIQ+ communities coming together from different parts of the world organize events, marches and celebrations during Pride Month. They commemorate the Stonewall Inn riots, their loved ones lost due to hate crimes, and their relatives lost to AIDS caused by HIV. Although the LGBTIQ+ community is a community that has existed for a very long time, it was able to show its first major reactions to police raids, persecution and insults in New York in 1969. Pride Parades, which started in America where LGBTIQ+ communities came together, spread to Western Europe and then to Eastern Europe.
Pride Month and It's History in European Countries
Artifacts written by men for each other were found in the ruins of the Ancient Greek period, where homosexual relations were freely practiced. These works were met with astonishment by the Romans. The associations of homosexuality with too much sex and nudity in the works they read were condemned by the Romans. From the Middle Ages to the modern age, homosexuality was punished by law for religious, political and social reasons and was considered a crime. For Catholics, the penalty for homosexual intercourse is death. In the period until the French Revolution, stigmatization, exclusion from society and punishment continued. With the French Revolution of 1791, homosexual relations were decriminalized from French laws . Italy, one of the countries that followed France, in 1890, Poland decriminalized homosexuality in 1932 and Denmark in 1933.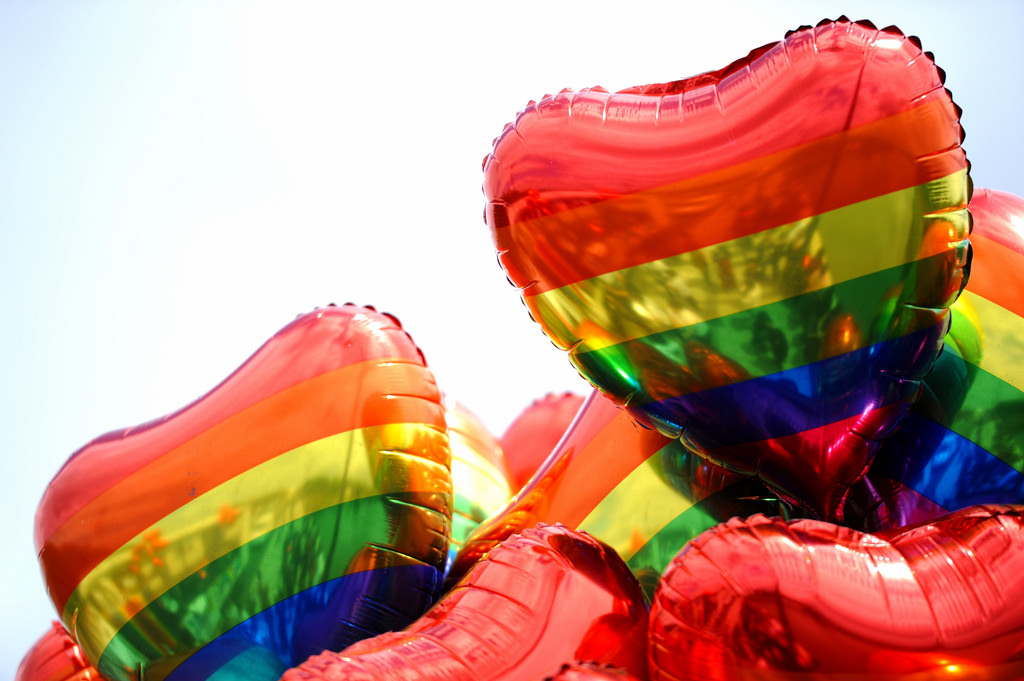 An important development took place in Germany. Dr., a psychiatrist in Germany, who has a law that punishes male homosexuals with imprisonment. Magnus Hirschfeld collected some 6,000 signatures to repeal this law. Similarly, women tried to prevent the punishment of homosexuals. Dr. Magnus, a psychiatrist like himself, Dr. He co-founded the Institute for Sex Studies with Arthur Kronfeld. One of the most well-known topics that the institute dealt with was the process of the first successful gender reassignment surgery. Similarly, women tried to prevent the punishment of homosexuals. Dr. Magnus, a psychiatrist like himself, Dr. He co-founded the Institute for Sex Studies with Arthur Kronfeld .
One of the most well-known topics that the institute dealt with was the process of the first successful gender reassignment surgery.
Similarly, women tried to prevent the punishment of homosexuals. Dr. Magnus, a psychiatrist like himself, Dr. He co-founded the Institute for Sex Studies with Arthur Kronfeld. One of the most well-known topics that the institute dealt with was the process of the first successful gender reassignment surgery. The Sex Research Institute, which continues to work in areas such as decriminalizing homosexuality, individual freedom, and sexual orientation, was stopped with the Second World War. In Nazi-era Germany, homosexuals became one of the discriminated groups. They were taken to concentration camps, subjected to torture, killed. On the other hand, Iceland in 1940; Switzerland in 1942; In 1944, Sweden decriminalized homosexuality. With the end of the war, the mobility of LGBTIQ+ groups started slowly.
At clubs, outings, and at conferences, gays came together and continued to advocate for equality. In 1951, the International Committee for Sexual Equality was established in Amsterdam. The committee organized events to improve the equal rights that gays and lesbians should have. He also demanded that the United Nations include homosexual rights in the Declaration of Human Rights. The committee in Amsterdam received support from many European countries. With the uprising in America in 1969, LGBTIQ+ groups started to take action around the world. Pride Marches were also held in many European countries, especially in London, Berlin and Paris. In 1993, the World Health Organization removed homosexuality from the category of psychological disorders. He acknowledged that it is a sexual orientation, not a disease that needs to be treated. In the 21st century, LGBTIQ+ rights have become more universal.
They had legal rights such as marriage within the scope of civil rights in about 18 countries in Europe. Against these countries, Poland, which is also a European country, shows an attitude that does not recognize LGBTIQ+ groups and strongly opposes them.
Halloween in The Netherlands: Guide to Celebrating Halloween
Halloween is approaching. So are you ready? With Halloween approaching in the Netherlands, you can complete your preparations with this detailed guide!
In fact, it would be fair to say, risking the surprise of the readers: Not so long ago, traditionally American-style Halloween celebrations were not all that popular in the Netherlands. However, it should be said that thanks to the increasing influence of the internet and social media, doing various things on Halloween is becoming more and more common, especially among young Dutch people. Of course, people who have come to the Netherlands from other places and will live in the Netherlands for a short or long term have a significant contribution to the development of this situation.
So what were the Dutch celebrating instead? Sint-Marteen. Yes, it's almost two weeks after American Halloween, and like its American sibling, Sint-Marteen has kids in scary clothes knocking on doors and getting candy or money.
But as we said, Sint-Marteen is a little later than American Halloween, so let's take a look at what happens on an American-style Halloween.
So is it free to collect candy?
Can you dress in spooky costumes and knock on people's doors and ask for candy on Halloween in the Netherlands? Technically you can do this any day of the week, but the Dutch are unlikely to give you what you want — and they may even call "politie". But on October 31st? Let's look at the answer to this.
On Halloween, some houses in some neighborhoods agree to decorate their homes with Halloween decorations, this serves as a kind of sign to let children know which house they can go to to collect candy.
For example, residents of Fazantenkamp in Maarssen, Utrecht, do a ghost tour of their village every year. An evening of games or entertainment was held for Halloween near B. Thoenplantsoen in Den Haag – the children could tell where the candy was on the flyers posted in the windows of the participating houses.
Going back to this year, the data supports that in previous years, people in the Netherlands stocked up on sweet treats before Halloween, although this is not common practice. For example, in 2017, confectionery company Haribo's sales rose 65% in the weeks leading up to Halloween.
There is also a difference in translation. Instead of chanting 'Trick or Trick!', the Dutch prefer to translate it as 'je snoep of je leven' or directly 'is it your candy or your life' – well, that's a bit of a wry smile.
So, with all this information, will the Dutch in your neighborhood dress up, put on face paint, and prepare bowls of free candy? As a result, it is more likely that individual houses participate in it rather than entire neighborhoods. However, where these places will be depends entirely on your luck.
Where will you get the costumes?
What could be scarier than the spookiness of Halloween? Not having the best costume, of course! While some brick-and-mortar shops will offer a small selection of Halloween costumes, we prefer to keep things simple and offer slightly more detailed suggestions for where you can be found with this new style.
Where can you go?
If you've decided who you're going to be and want to dust the dance floor after being indoors for a year and a half, put on your most unusual Halloween costume possible and go for the Crazy Sexy Cool Halloween in Rotterdam, where you can watch spooky performances and get your heart dancing to DJ sets' Join us.
If this is too tiring and scary for you, you can spend Halloween at Center Parcs, where you can attend daytime programs with your whole family. If you just want to show off your pumpkin carving skills this is the place to be!
If for some reason you are afraid of climbing trees in the dark, we have good news for you! Fun Forest Park in Almere, Rotterdam or Amsterdam offers you a unique Halloween program between 28th and 29th October. We hope you enjoy your worry in the forest!
But if you didn't like the suggestion above and if Halloween is all about hanging around in a Dracula costume, it's time to head to the Dutch capital!
The 13th event of Amsterdam Halloween returns to Westerunie and after the past few years of COVID restrictions it will be bigger (and scarier) than ever before!
Remember, there are events and parties going on in most cities. Just browse the right places for Halloween events in your area – you're sure to find something great!
Are you ready for a scary evening?
Even though Halloween in the Netherlands is not part of Dutch history, the night really creates its own experience. "Trick-or-treat" (trick or trick)
Discover them, decorate your house and go to a really spooky party!