Disneyland Paris Travel Guide
Disneyland Paris is one of the largest thematic amusement parks in the world. Disneyland, whose name is identified with the capital of France, Paris, and is located 32 kilometers from the city center, has hotels, restaurants, shops, swimming pools, golf courses, Disney studios and toys.
Especially in the park where children are in demand, there is no for adults either.
Disneyland has been the world's largest amusement park since it was founded by American filmmaker Walt Disney in 1955. Resembling a magical fair, this giant amusement park is a place with plenty of action, adrenaline, and life energy. At Disneyland, one of the few places on Earth that attracts people of all ages, you also have the opportunity to closely examine Disney studios with Disney characters.
Disneyland Paris is an amusement park that focuses on children. The aim is to entertain the children while ensuring that the families are satisfied with the trip to Disneyland Paris. There are also many entertainment alternatives for adults. There are also eating and drinking places and shopping centers in the campus.
Disneyland Paris is a huge amusement park. Disneyland Paris, the second Disneyland park to open outside the United States (USA), is called Euro Disney. With this feature, it is the most visited entertainment area in Europe.
Disneyland Paris consists of a total of two amusement parks on an area of two thousand hectares, seven hotels and a section with shopping centers and restaurants, a golf course and an artificial lake. Disneyland Paris consists of two basic amusement parks, Disneyland Park and Walt Disney Studios Park, which opened in 1991 under the name Eurodisney.
There are areas dedicated to different themes in Disneyland Park, where there are more than 40 entertainment and gaming sections. Walt Disney Studios is the section with plenty of adrenaline and dizzying activities for adults.
Disneyland Paris consists of a total of five sections, including Disney Village, an area with seven hotels along with these parks, Golf Disneyland with golf courses for adults and children, and Lake Disney, an artificial lake with many activity areas around it.
Disney Village is a free area located right at the entrance of Disneyland Paris, where you can enter without a ticket. It is a region with a cinema, Planet Hollywood and places where you can eat. There is also a famous outlet mall called La Valle Village, where you can also walk from Disneyland.
In parks where children are a priority, the system is based on getting on and driving a vehicle in the playgrounds. With the ticket you bought at the entrance, you have the right to enjoy all the entertainment and ride the toys.
There are amusement park activities in the parks that we are familiar with, such as carousels, spinning cups or ballerinas. On the other hand, there are also shows that you can watch sitting down. Like Honey, I Shrunk the Audience, The Lion King at Discoveryland, the Tarzan show at The Caparral Theatre. You can see the dates, places and times of these on the map given to you at the entrance of the park.
A chirpy park full of joy, joy and adrenaline, where there are entertainment and game sections in countless concepts in each of them. The joy and excitement of children screaming wildly with huge eyes is an experience that cannot be found anywhere else in the world.
There are different levels of toys in each park and area of Disneyland Paris that are unique there. On the map provided at the door, all toys are marked with color codes according to their type. This way, you can see which toy is suitable for which age December.
Not to mention witnessing quite enjoyable moments of adults as well as children when they experience them. This park, which takes you away from the realities of life for a while and feeds your excitement and childish spirit, deserves to be at the top of the list of places to visit in Paris.
Sections of Disneyland Paris
You need to buy tickets to enter Disneyland Park and Walt Disney Studios Park in Disneyland Paris, participate in the games taking place there and watch the organized shows. You can get tickets from many places, especially Disneyland's website and Disneyland Paris door entrances.
1. Disneyland Park
Restaurants near Here: Disneyland Paris
Disneyland Park consists of theme areas where the Disney world is animated, such as Fantasyland, Discoveryland, Frontierland, Adventureland and Main Street USA. On the other hand, road roads, souvenir shops and restaurants are also located in this area. In these areas with different concepts, the players who are suitable for that concept leave the children with unlimited imagination as fans, and their abilities do not pass.
Fantasyland is the part that children love the most. There are reenactments of Disney characters, cartoon heroes, pointed towers, sleeping beauty castle and many more Disney stories here. In short, Fantasyland is a completely different world where fairy tales come to life, where princes and princes live here, where young age group children can go crazy.
Discoveryland is the section where real adventures in the future work with a science fiction theme. In Discoveryland, which resembles a huge space base, there are many topopic games, from time machines to flying saucers to travel with a spaceship on a rollercoaster.
Frontierland is an area that sheds light on the time of the wild west, cowboys and Indians. The episode, which portrays the American wild west as a theme, is divided into subcategories such as Big Thunder Mountain, Thunder Mesa Technique and Phantom Manor.
Adventureland is an area that feels like you are in an Indiana Jones movie, where scenes from the movie are animated, especially episodes such as the Indiana Jones Temple of Danger and Pirates of the Caribbean, where everyone, big and small, gets a key. You are participating in adrenaline adventures, exploring the depths of history.
The Main Street is one of the main sections of Disneyland Paris. 19. the Main Street, which has the concept of a century-old American town, is an area where you can sell souvenirs, taste delicacies from many country cuisines, and find a wide variety of fast food and shops.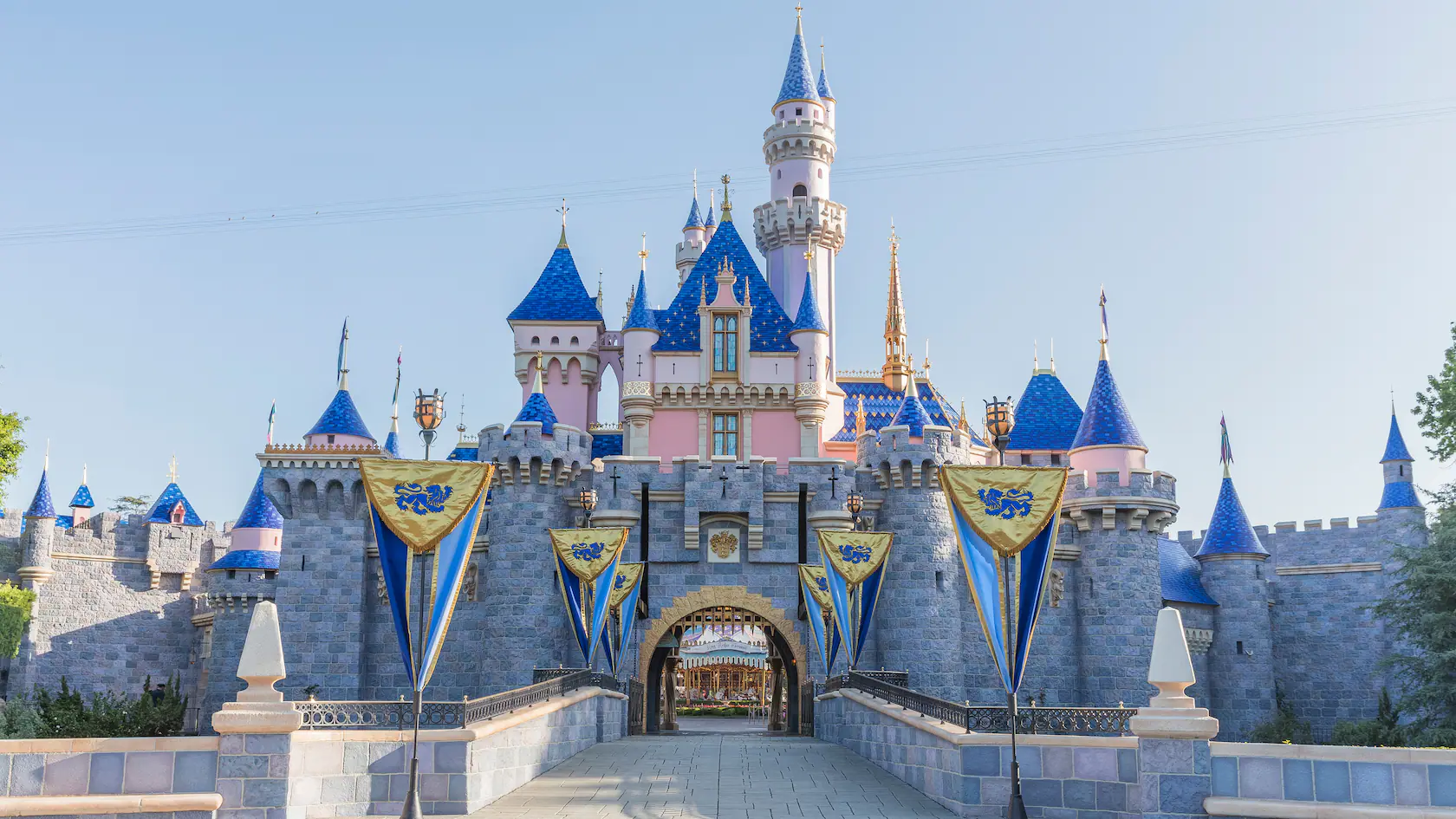 2. Walt Disney Studios Park
The Walt Disney Studios Park has many active promises, where film sets can be visited with tours, forcing the ranks of reality with simulations. This section, which is dominated by the film industry, is an educational paradise from start to finish! Walt Disney Studios, where he was portrayed in the most educational film in the world of TV and cinema, is one of the places he should escape. Scenes where famous films were shot, new living here is not bile from work.
Disney Village is the section located within the Disneyland Paris complex, where admission is free. Disney Village, a charming village with shopping centers, restaurants, concert venues, movie theaters, playgrounds for children and nightclubs, offers services for shopping and dining in the Disney concept. Located in Disneyland Park and Walt Disney Studios Park, Disney Village Shopping, live music, shows enhancement, movie theaters, concerts, street performers, themed restaurants, and games throughout the day continues.
Golf Disneyland is a section with nine- and eight-hole golf courses for adults and children. He also gives golf lessons on certain days of the week on the course that caters to professionals and amateurs. Golf Disneyland area also includes restaurants, fast food, bars as well as places to eat and eat.
Disney Lake is located next to Disney Village. At Lake Disney in Disney, it is possible to do many educational water sports from sea bikes to globe boats, kayaks and kayaks. You can take a mini tour around the lake by train to visit the area where multi-education is organized throughout the year, and you can participate in fun games and shows organized.
Disneyland Paris ticket fees
There are many types of tickets that are valid for Disneyland Park and Walt Disney Studios in Disneyland Paris. Disneyland Paris tickets are basically sold separately for the two parks, as well as in the form of a combined ticket covering both. Ticket prices vary depending on the high or low season, promotion periods and other criteria.
The ticket you buy gives you unlimited entry-exit rights to the park or parks you have chosen for the day in question. in the park, which is free for the 0-3 age group, the 3-11 age group is accepted as a child and the 12 age and later as an adult.
You can check the prices here.
Disneyland Paris visiting hours
Spring and autumn months can be preferred, which are ideal for going to Disneyland Paris. However, you should keep in mind that on weekends and special holidays, the park is very, very crowded. Especially from France and nearby countries, long queues in the park, which receives a lot of visitors, can annoy you. Likewise, the summer holidays are the most crowded periods.
The opening and closing hours of Disneyland Paris may vary depending on the dates you will visit the park. July September June August 09.00-20.00, the park is open between the hours of 09.00-23.00 in the period of the park is open between the hours of. the park is open between the hours of.09.00-23.00 in the period of.Dec. September August July June studios are open between 09.00-18.00, and July-August period between 09.00-20.00. Dec studios are open between 09.00-18.00, 09.00-20.00, 09.00-18.00. Hours vary for Walt Disney Park.
During the Christmas holiday period in February, the tourist density of the city and the park increases quite a lot. Although it is open between 09.00-23.00 hours in high season, the hours may change during the off-peak season. Dec. You can check out Disneyland's website about this.
Eating and drinking at Disneyland Paris
At Disneyland Paris, there are many options for eating, having a snack, drinking coffee or spending a pleasant time having fun in the evening. Disneyland Park and Walt Disney Studios Park in the area like many places where you can eat lunch with your child, Disney Village area, live music, themed restaurants, bars, night clubs until you have many alternatives.
While eating at Disneyland Paris, Disney characters can come to visit you at any time. For a bite to eat on Main Street USA, you can opt for Cable Car Bake Shop, Cookie Kitchen or Casey's Corner. Of course, as an American classic, Mc Donalds is also here.
You can eat a space hamburger at Discoveryland or take a meal break at Cafe Hyperion-Videopolis; you can taste Mexican food at Frontierland. The Blue Lagoon Restaurant at Adventureland is ideal for luxury lovers. Let me also say that the prices are a little high. Taking small snacks in your bag can save you, or even you can buy a water bottle and fill your bottle for free from the fountains in the park.
Shopping at Disneyland Paris
Main Street, located in the park section of Disneyland Paris for shopping, is the most ideal street. On the other hand, in the sections where you have countless options for shopping, there are many shops where you can buy gifts primarily for your children, yourself and loved ones.
On the street where you can find all kinds of clothes, toys, accessories for children, there are thousands of options that you can think of, from all kinds of toys and gifts of Disney heroes, from themed clothes to princess costumes, accessories, objects and items.
Disney Village, where the Disney Store is located, has more variety than the store's branch on the Champs-Élysées. Val d'Europe, which is also very close to Disneyland and where the famous Vallée Village is located, can also be preferred. Within walking distance of Disneyland there is also a famous outlet shopping center called La Valle Village. You can shop in this very spacious La Valle Village, because the prices are affordable.
You can shop in this very spacious La Valle Village, because the prices are affordable. There is also an aquarium in this charming village, which you can reach in five minutes by taxi, the children love it here. In the village, which turns into a carnival area at night, light and fireworks shows and barcovision shows with Disney heroes are also organized.
How to go to Disneyland Paris
Disneyland Paris is located in the fifth arrondissement of Paris, 32 kilometers from the city center. Disneyland, where it is very easy to reach by train, can be easily reached using the RER A line, which departs every 5-10 minutes from the Nation Train Station.
Through the 'Marne la Vallée – Chessy – Disneyland' stops, you are at the amusement park at the end of the journey, which takes about forty minutes to an hour. The cost of a one-way ticket for the train is about 9 euros.
Apart from the RER train, Eurostar and TGV trains also provide direct access to the park. In addition, Disneyland's own buses also provide transportation to the park during the morning hours. You can check the Disneyland website for the departure times and fares of the buses. When you get off at Disneyland, the last stop of the RER A, and turn right from the station by following the signs, you come across a giant park.
If it is to reach from the airport direct to Disneyland Paris, Charles de Gaulle and Orly airports is approximately 30 minutes and 45 minutes from moving between services and Suttle. You'll be at Disneyland in about an hour.
If you want to take a taxi, you still need to take about an hour and 60 to 100 euros depending on the airport. More information on how to get to Disneyland Paris in the blog post.
Disneyland Paris offers entertainment for both children and adults. Disneyland, one of the largest theme parks in the world, ranks first among the places to visit in Paris Dec.
Amsterdam Travel Guide 2023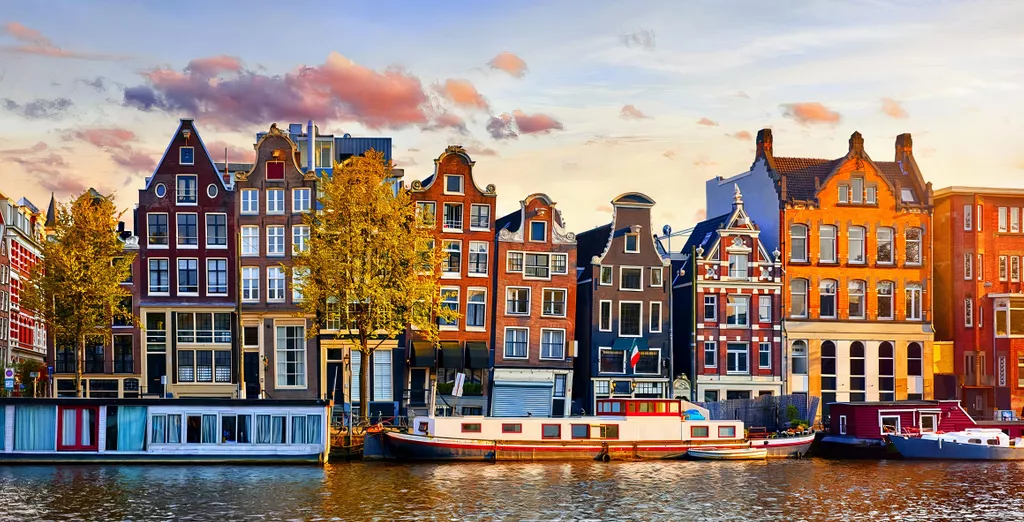 The first thing that comes to mind when Amsterdam is mentioned is entertainment culture and nightlife. In addition to these, it really fascinates itself with its channels, museums and parks. What can you do in Amsterdam, a complete cycling paradise? Here we will present various information about the Amsterdam travel guide.
When to Arrive in Amsterdam?
Since winter and autumn are very cold in Amsterdam, the best time is between April and October.
If you have the opportunity, it would be great to capture the atmosphere during King's Day (April 27) or Pride (August 1-6).
How Much Time Should You Spend in Amsterdam?
You won't get bored if you stay in Amsterdam for 4-5 days, but 2 days is enough time to understand the general feel and rhythm of Amsterdam, to visit the important places, and to hang out a little locally.
Where to Stay in Amsterdam?
There is an accommodation option for every budget in Amsterdam. In addition, it is more common to own a house than a hotel throughout the city. Especially if you are a team of 4-6 people, there are very nice and affordable options.
Waldorf Astoria: Located on the UNESCO World Heritage Site of Herengracht, Waldorf Astoria Amsterdam is a 5-star luxury hotel consisting of 6 canal-view mansions from the 17th century.
The Dylan: The Dylan is a boutique hotel located on the banks of the Keizersgracht Canal. The on-site restaurant, Vinkeles, has a Michelin star.
Houseboat Amsterdam: Houseboat Amsterdam is an opportunity to experience accommodation in Amsterdam's famous houseboats. All boathouses have a kitchenette, air conditioning and private bathroom.
Jo's: A bed and breakfast establishment close to Rembrandtplein, consisting of rooms for up to two people, with their own bathroom and kitchen.
Is it necessary to rent a car?
Amsterdam has a very nice tram and bus network, you can easily reach where you want in a short time, so you will not need to rent a car. You can also consider renting a bike, like the locals of the city, instead of a car.
Useful Information to Help You Before You Come to Amsterdam
There are different cards that will make your transportation and museum entrances more affordable in Amsterdam. Depending on how many days you go or the places you want to visit, it would be logical to choose the card that suits you and use it.
I Amsterdam City Card
I Amsterdam is an all-encompassing city card that you can use for 1-5 days. The biggest pluses are that the city public transportation is free, it includes a canal tour, it covers more than 70 museum entrances, including the Van Gogh Museum, the Stedelijk Museum, the Hermitage Museum and the Rembrant House. You can also get discounts in some places. You can buy the card online and then pick it up from the tourist information office at Amsterdam Airport Schiphol, the I Amsterdam shop in Amsterdam Central Station or the tourist information office there.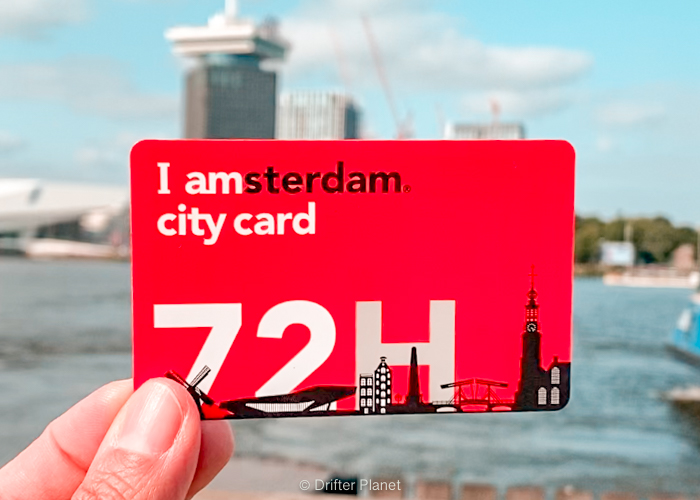 GVB Daily Cards
A card that covers tram, metro and bus journeys of the GVB company inside GVB Amsterdam. Unfortunately, the bus from the airport is not included. It only includes public transport under the name of GVB, but if you haven't rented a bike, it might be a good idea to buy it. There are trams everywhere in the city and it is quite simple and practical to go from one place to another. The more days you stay, the more days you can get. Think on an hourly basis, like 1 day 24 hours, 2 days 48 hours. In other words, the number of days you bought from the first minute you use it, the more hours it is valid. You can get this card from ticket machines at metro stations, Amsterdam Airport Schiphol, Dutch Tourist Offices and some hotels. It is sold in many other places.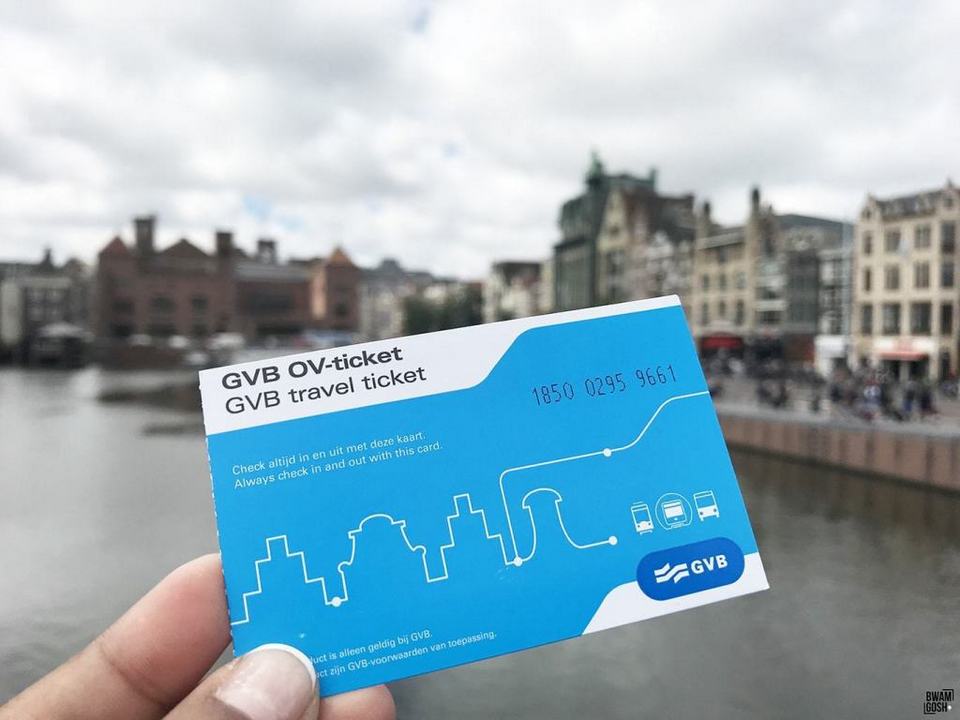 Daily Budget
$ – 100 Euro (Accommodation (22-35 Euro) : In the guest house / Hostel, Food: supermarket or street food (15 Euro), Transportation: public transport (6-7 Euro), Entertainment: museum or event (11-17) Euro) )
$$ – 100-200 Euros (Accommodation: at the hotel (125 Euros), Meals: in restaurants (30 Euros), Transportation: guided tour (10-15 Euros), Arts and Entertainment: show or concert (40 Euros) )
$$$ – Over 200 Euros (Accommodation: At a 4-Star Hotel (230 Euros), Food: Fine Dining Restaurants (50 Euros), Transportation: Taxi (20 Euros), Entertainment: Canal Tour or Cabaret/Shows 50-90 Euros)
Things to do in Amsterdam
1. Rent a Bike
If there is a place in the world that is synonymous with cycling, it is Amsterdam. There is even jargon called "Amsterdam bike". The Netherlands is flat and 25% is below sea level. It was originally supposed to be submerged by now, but thanks to the intervention of engineers, it continues to exist and is the ideal place for cycling. The highest point in the entire country is 322.7 meters! Cycling is so easy here; Amsterdam bikes don't even have many gears. Most of the time you get off without sweating. Therefore, stylish ladies with heels and men in suits are also very common sights. Everyone from 7 to 70 prefers bicycles for transportation. There are separate bicycle paths, traffic lights and parking spaces for cyclists.
Even if you do not ride a bicycle, it is necessary to pay attention to the bicycle paths and lights as a pedestrian.
There is nothing more enjoyable than cycling the canals of Amsterdam in fine weather. You can both explore the city faster than walking, and enjoy cycling with pleasure. It is possible to find many reliable bike rental companies, as cycling in Amsterdam is very comfortable and preferred for tourists as well as locals.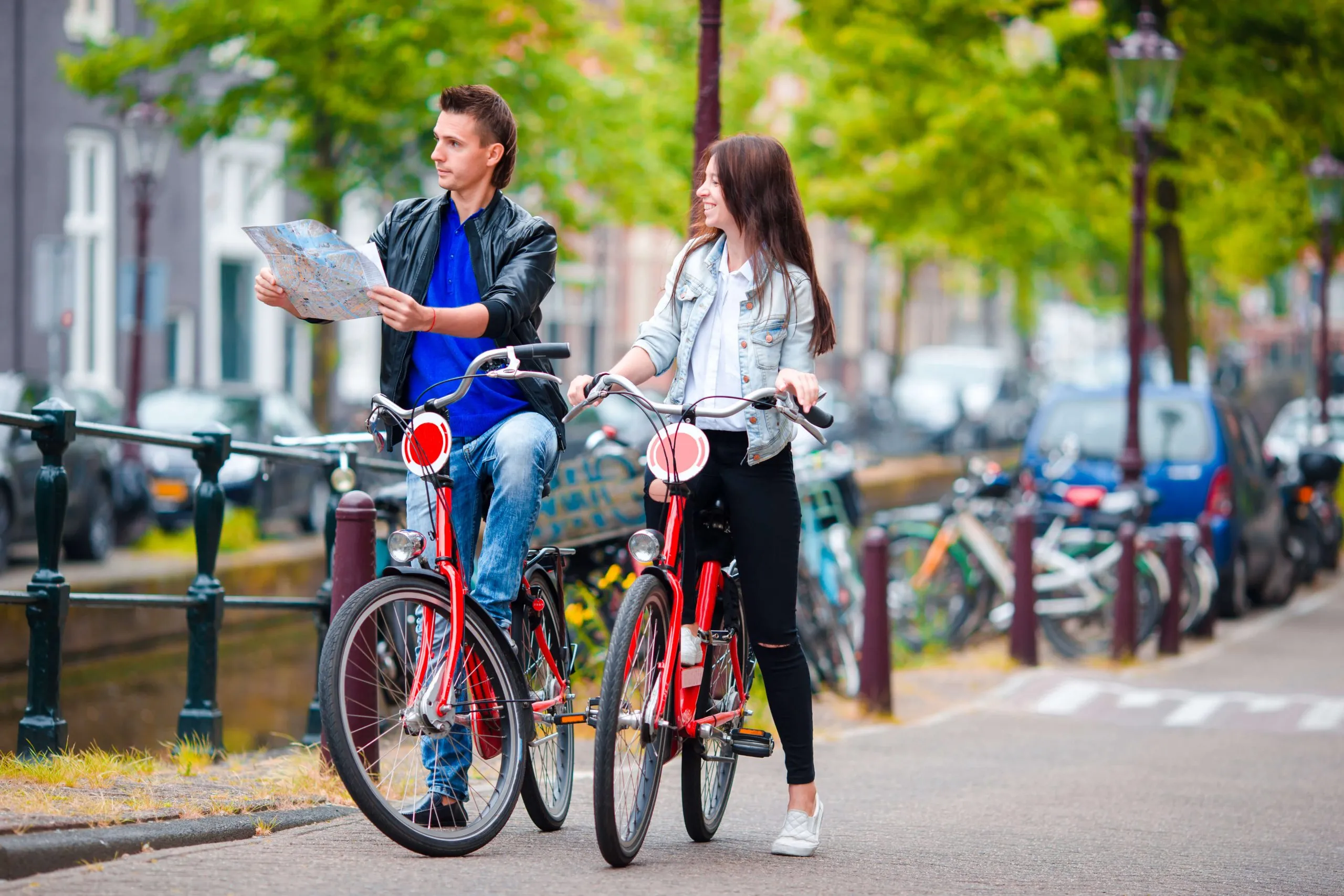 Where to rent bicycles in Amsterdam?
Macbike – Click for website.
Yellowbike – Click for website.
Discount Bike Rental – Click for website.
If you don't want to deal with renting, you can join a 3-hour bike tour of Amsterdam.
2. The Most Pleasant Way to Visit Amsterdam's Canals: Rent a Boat
Let's come to the favorite activity of tourists in Amsterdam. The first image that comes to mind when Amsterdam is mentioned is usually the canals. It is unthinkable to return without visiting the canals. Of course, we do not mean touristic boat tours that depart as if they are full. Not much is known, but there are actually small electric boats like Taka that you can rent hourly or daily. Criteria such as maritime knowledge and experience are not sought. You're going so slow that you can't even compete with a duck because it's already battery powered. Your only problem is to bring the boat back in the maze-like channels. You will only need one navigation. With your drink and your music, you can tour the wonderful canals of Amsterdam. You don't even need food and water, because you're in the city on the canals. When you need something, you can get off the boat and come back.
Where to rent sandals?
Canal Motorboats – Tel: +31 20 422 7007, open between 10.00-22.00. Click for website.
Boaty – Tel: +31 6 27149493, open between 9.00-21.30. Click for website.
MokumBoot – Tel: +31 20 210 5700, open between 9.00-22.00. Click for website.
3. Join the King's Day Fever
Arguably the best time to go to the Netherlands is King's Day (Koningsdag, if your wallet doesn't mind the skyrocketing prices). King's Day, which receives visitors from many parts of Europe every year, is one of the most entertaining days in the Netherlands and one of the biggest city festivals in Europe.
Every year, King's Day starts the night before April 27, and there are hundreds of events under the name of King's Night in many nightclubs, bars, parks and streets. Tickets are sold out long beforehand, so if your trip coincides with King's Day, it is imperative that you make many reservations and plans in advance, not just a party. Because the streets and venues of Amsterdam are the scene of a terrible flood of people on April 26-27.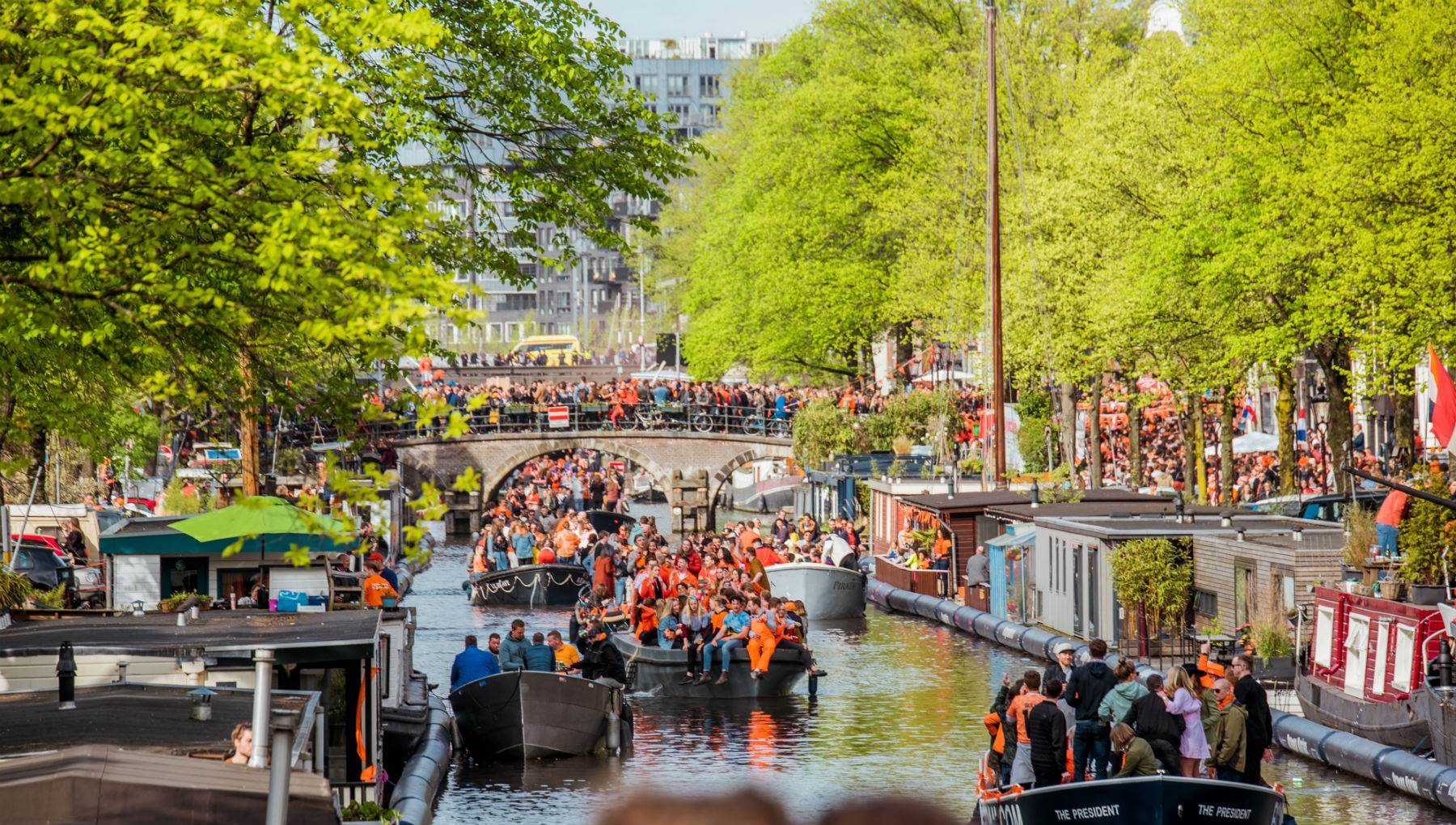 4. Watch Ajax Legend from the Stand
You can watch the legendary football team of the Netherlands, Ajax, in his home Amsterdam. For a football lover, watching a match from the stands of Ajax is one of the greatest football pleasures one can experience. The football club, which was opened in 1900, is one of the most rooted and prominent clubs in world football. In fact, it is the seventh most successful club of the 20th century according to international football statistics institutions. They have seen the UEFA Champions League trophy 4 times and they are also the winners of many awards in the Netherlands and the world. In addition, since they have won the UEFA Champions League 3 times in a row, they have earned the right to be one of the 5 teams around the world that can keep the trophy in their museum. That's why if you're going for more than a day or two and if you happen to come across a good match when you go, you should experience that atmosphere.
5. Sip Beer at Their Breweries
Dutch beers are very famous. It is very pleasant to take a break at the brewhouses that make their own beer and mingle with the locals here. The Brouwerij't IJ brewery is known more to Amsterdammers than to tourists.
Brouwerij't IJ: A former bathhouse built under a windmill, a brewery that everyone loves. They brew their own beers. At the same time, there are also parts where you can sit, that is, part of it is a pub. There are foods that you can snack on with beer rather than regular meals. Average prices of beers are no more than 4-5€. It is open every day of the year from 14:00 to 20:00. There is no option like reservation, the one who goes early closes.
6. Go to Vondelpark
Vondelpark is the largest city park in Amsterdam and one of the most famous parks in the Netherlands. Located next to the Rijksmuseum, the park spans exactly 47 hectares and has been one of the symbols of the city since 1864. In the park, which has greenery and ponds as far as the eye can see, you can see people running from 7 to 70, cycling, walking or lying on the grass and chatting. It is not possible to visit all of the park, but if you don't have a very tight schedule, take 1-2 hours and get fresh air and take a walk here, intertwined with nature. As many places in Amsterdam are close to each other and within walking distance, you can discover new places while walking.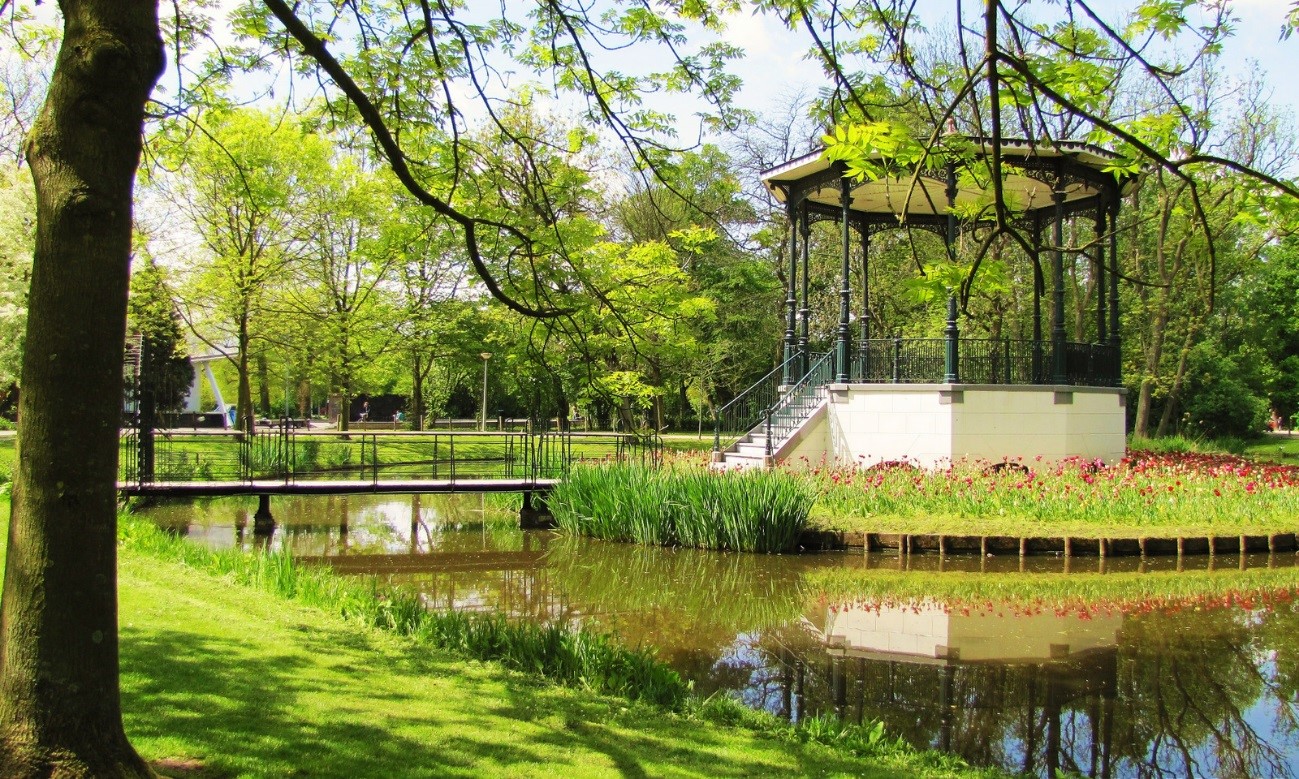 Places to Visit in Amsterdam
1. Museum District
Dutch painters constitute an important school in terms of art history. The Netherlands has trained very famous artists, created new trends and occupies an important place in the history of art. You should definitely visit Dutch museums.
2. Red Light District
The Netherlands' entry into social taboos with the ax by legalizing some types of drugs and prostitution brings millions of curious tourists to Amsterdam every year. One of the most curious places in the whole country is undoubtedly the Red Light District. The Red Light District, named after its red eye-catching lights, is a district where there are striptease shows, sex toy shops, coffeeshops where drugs are sold, and sex workers are predominant. While walking around this area, you can see sex workers in the glassed-in rooms on the side streets, because this has become a legal business in Amsterdam since 2000. Taking pictures of these windows is considered rude, it's worth paying attention to.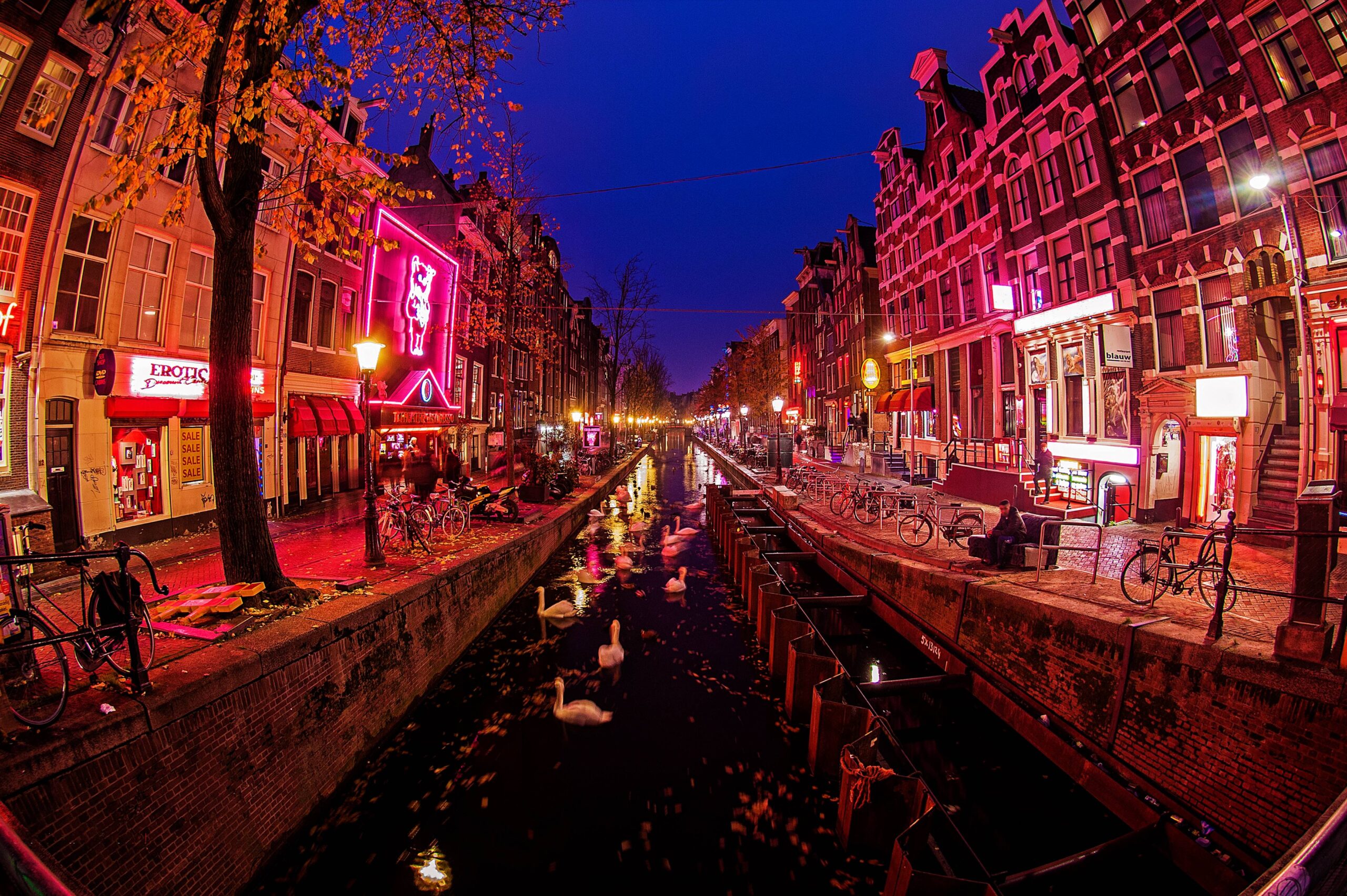 How do the Dutch take it?
The Dutch oppose neither drugs nor prostitution being legal, but they themselves neither use drugs nor are they interested in prostitution. In their eyes, there is nothing wrong with it, since it is a situation that serves the interests of this country.
Accommodation in the Red Light District
If you do a quick research, you will see that there are a lot of hotels and AirBNB options in this region and they are frequently preferred. This is a popular area as it is central. There are no security issues or the hotels here are not prostitution hotels, but you can still choose not to stay in this area. In that case, around Museumplein or Bloemenmarkt are good options.
3. Anne Frank's House
Anne Frank, her father and 6 other people, who fled the Nazis because they were Jewish, came to Amsterdam during World War II. However, after the Nazis occupied the Netherlands, they had to hide in a house from 1940 to 1942. Anne Frank was only 11-12 years old at the time. Anne Frank, who devoted herself to keeping a diary during their hiding period; He described his feelings, dreams and the current situation of the country in his diary. In 1942, after 2 years of hiding, they were caught and sent to concentration camps. Unfortunately, the only survivor of the 8 people was Anne Frank's father, Otto Frank. Later, her father had her daughter's diary printed as a book and the house where they were kept was turned into a museum in 1960.
In the museum you can find the diaries, life story and photographs of Anne Frank, it is really impressive.
Working hours
The museum is open every day except Yom Kippur, the Jewish holy day. The museum is open between 09.00-22.00 from April to October, and from 09.00 to 21.00 on Saturdays between November and March, and from 09.00 to 19.00 on other days. There may be differences in the opening-closing times of the museum on some dates, so be sure to check the site.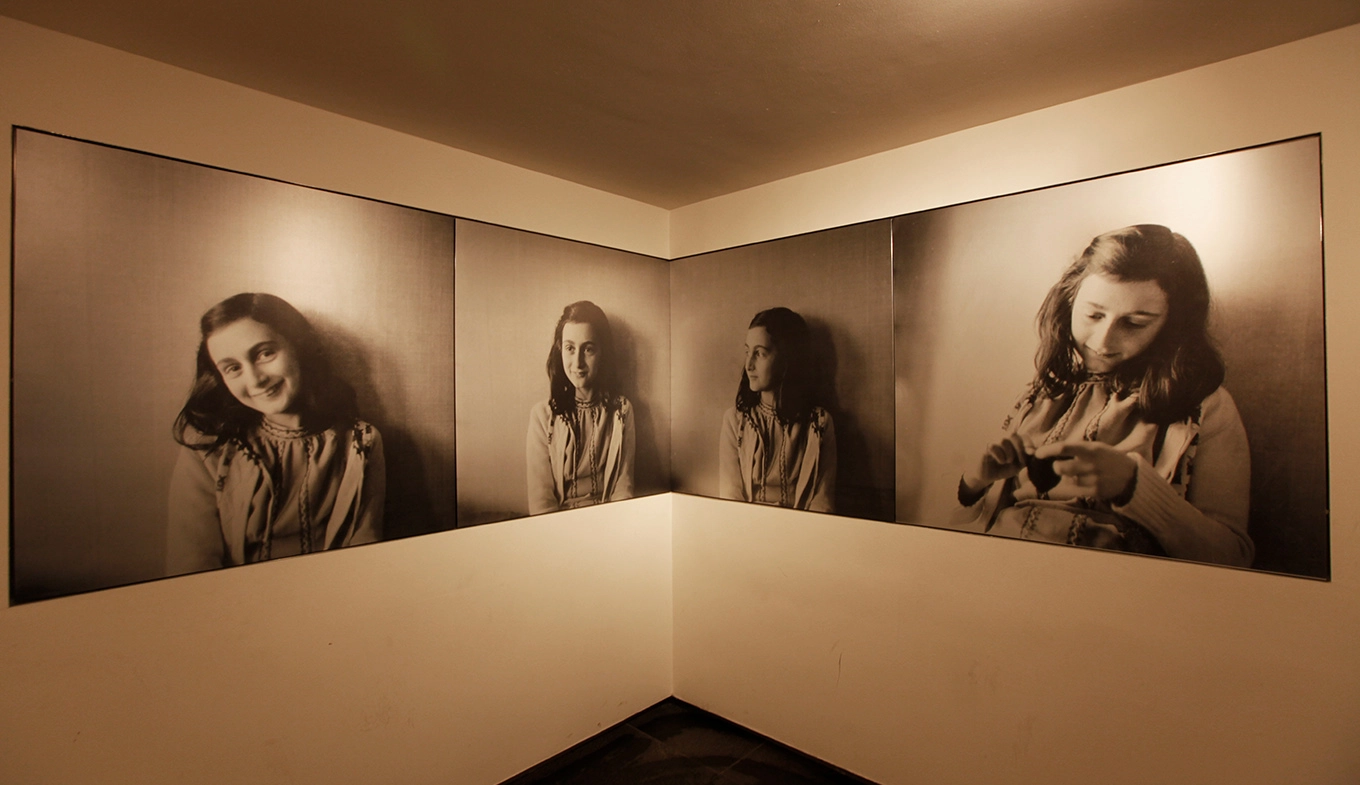 4. Coffee Shops
In the Netherlands, "Coffee shops" sell cannabis and similar pleasure substances, which are legal for sale and consumption in the Netherlands. At the same time, they turn them into food by adding them to desserts such as cakes and brownies. There are a few strict rules: Coffee shops are not allowed to advertise, they can never sell liquor, and they can't let anyone under the age of 18 through the door. There is a coffee shop on almost every corner in Amsterdam, especially the Red Light District, where they are more concentrated.
There is a security guard at the entrance of most coffee shops and they usually ask for ID and check inside your bag, regardless of your age. You can also drink coffee, tea, etc., so you don't have to eat any drugs or food made from them. There are a large number of coffee shops in Amsterdam, all of them more or less the same; Dampkring, Green House, Barney, Bluebird, Gray Area, Katsu, Bulldog are among the best known. But the Bulldog will probably catch your eye the most because it has so many branches.
5. Boat Tour on the Canal
A classic canal tour in Amsterdam takes about 1 hour. There are many important places on the route of the tours such as the Anne Frank Museum, Central Station, Rembrandt's House, Vondelpark.
6. Bloemenmarkt (Flower Market)
Tulip went to the Netherlands with tulip bulbs given as a gift to a fire that came to the Ottoman Empire. Today, tulip is a flower identified with the Netherlands in the world. One reason is that the Netherlands is Europe's largest producer of flowers (and tulips). Amsterdam Bloemenmarkt, or Amsterdam Flower Market, is famous for being the only floating flower market in the world. It is a place that adds color to the city with its wonderful smells no matter what season you go. It has been established since 1862.
You will see an unimaginable variety of flowers, but also seeds. It can be a great idea to buy seeds and plant them in your home, especially if you are a gardener. Those who go in December are also lucky; They will see the flower market decorated with many Christmas trees and Christmas decorations. In Flowermarket, located between Koningsplein and Muntplein, you can find many souvenir shops and cheese shops besides flowers. Flowermarket is open from Monday to Saturday from 09:00 to 17:30 and on Sundays from 11:30 to 17:30.
7. Dam Square
Dam Square, which includes the Royal Palace of Amsterdam, is the most famous square in Amsterdam. The square with many historical buildings is one of the most well-known and lively places of the city. At the same time, there are many shops where you can hit the bottom of your shopping, restaurants that you can't count, street flavors for snacks and bars. Bijenkorf, Magna Plaza, Bonneterie are some of them. Apart from that, the Nieuwe Kerk, the New Church, which is one of the most famous buildings in Amsterdam, and the Madame Tussauds Museum, the world-famous wax sculpture museum, are among the places you can see in Dam Square.
Madame Tussauds is a museum where wax statues of famous people are exhibited in chains around the world.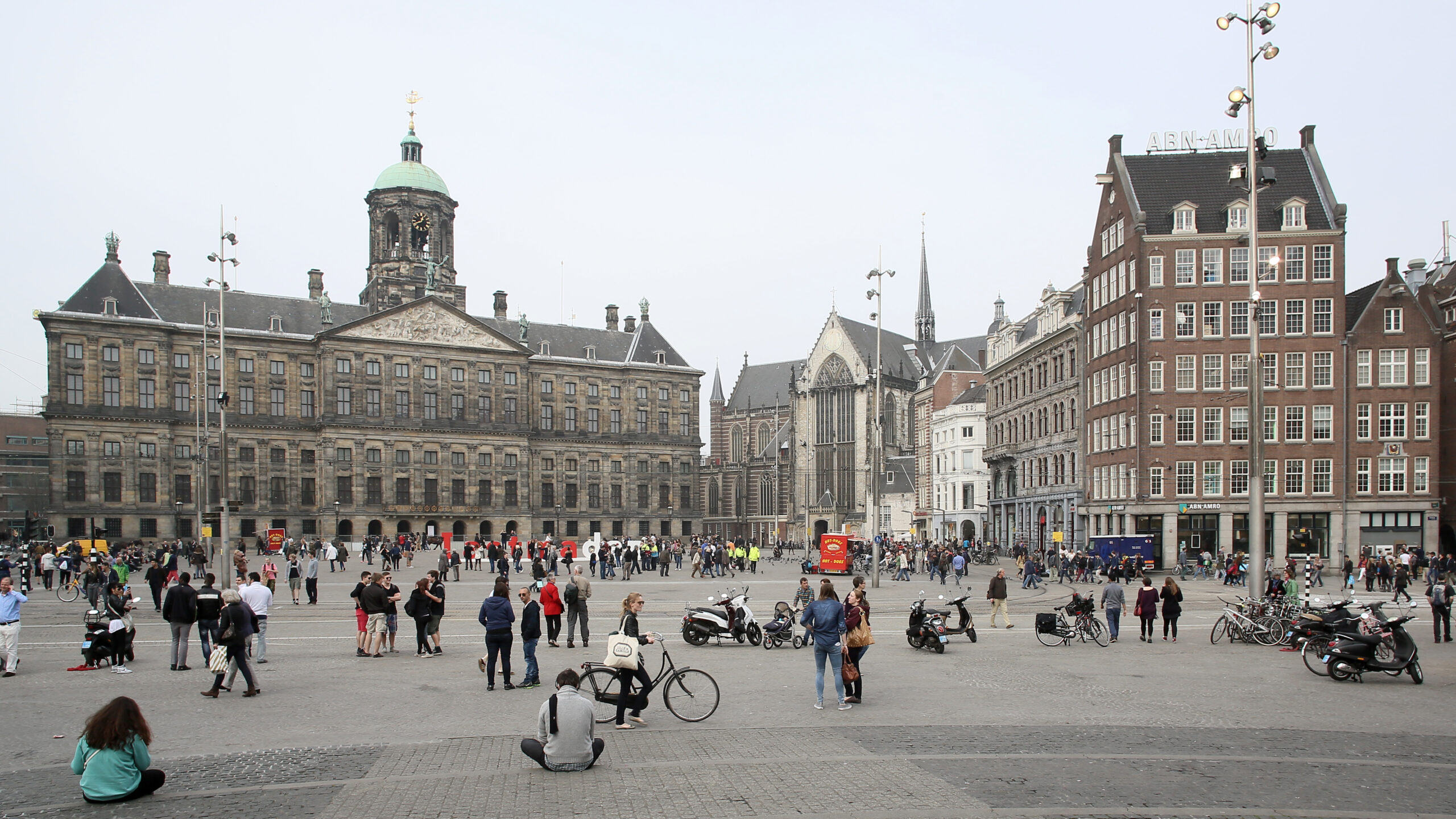 8. Heineken Experience
Heineken, one of the world's leading beer brands, is a Dutch company. One of the top 3 brewers in the world. Built in 1864, the brewery opened to the public in 1991. On the tour they show the building and offer informative activities about beer, such as a brewery tour. In recent years, Heineken Experience has become a museum that attracts tourists as much as other museums. We recommend those who are considering going to buy tickets online because this is an extremely touristic spot.
The tour takes about 90 minutes and they give two beers. There is no guide, you travel by yourself. Visitors under the age of 18 must be accompanied by a parent and cannot drink alcohol of any kind. Open Monday-Thursday between 10.30-19.30, last entry time is 17.30. Open Friday-Sunday from 10.30 to 21.00, last entry time is 19.00. Free for children 0-11 years old.
9. The Famous Windmills of the Netherlands
Unlike museums, delicious cheeses and tulips, the windmill is not the first thing that comes to mind when you think of Amsterdam. But they are incredibly important to the Netherlands, even National Windmill Day on May 11 every year. The windmills are decorated with flowers, Dutch flags and figures of angels. 8 windmills are still standing in Amsterdam, their purpose is to grind wheat and extract excess water. These mills are one of the solutions to the possibility that 25 percent of the Netherlands is below sea level and may be flooded. So their importance is undeniable. De Gooyer, De Otter, Molen van Sloten, The Zaanse Schans, Riekermolen and D'Admiraal are some of the things you can see.
De Gooyer Windmill
De Gooyer Windmill lies east of Amsterdam and is the longest wooden windmill in the Netherlands. Right next to it is the iconic Brouwerij't IJ brewery. Although you cannot go inside De Gooyer, you can drink your beer from Brouwerij't IJ at the bottom of this windmill. Especially if the weather is nice, it can be very enjoyable to sip a beer on the sunny terrace.
10. Waterlooplein's Famous Flea Market
Waterlooplein is actually the name of a square in the center of Amsterdam. It is also right next to the Amstel river, which gives Amstel beer its name. The highlight of Waterlooplein is that there has been a daily flea market here since 1882. The historical background of the market is also too impressive to ignore. It took its name from the Battle of Waterloo and became a market place when Jewish shopkeepers had to move here. After the Jews were sent to concentration camps during the 2nd World War, this market almost came to the point of extinction. After the war, the flea market, which is its current form, emerged.
Waterlooplein Market is Amsterdam's oldest and most famous flea market and sells everything you can think of, such as antiques, second-hand items, bags, accessories and even bicycles. Seeing the atmosphere of this market, which was established in a very old time, as well as having a snack and visiting the flea market are one of the good activities to do in Amsterdam. It is open Monday-Saturday from 09:30 in the morning until 18:00 in the evening.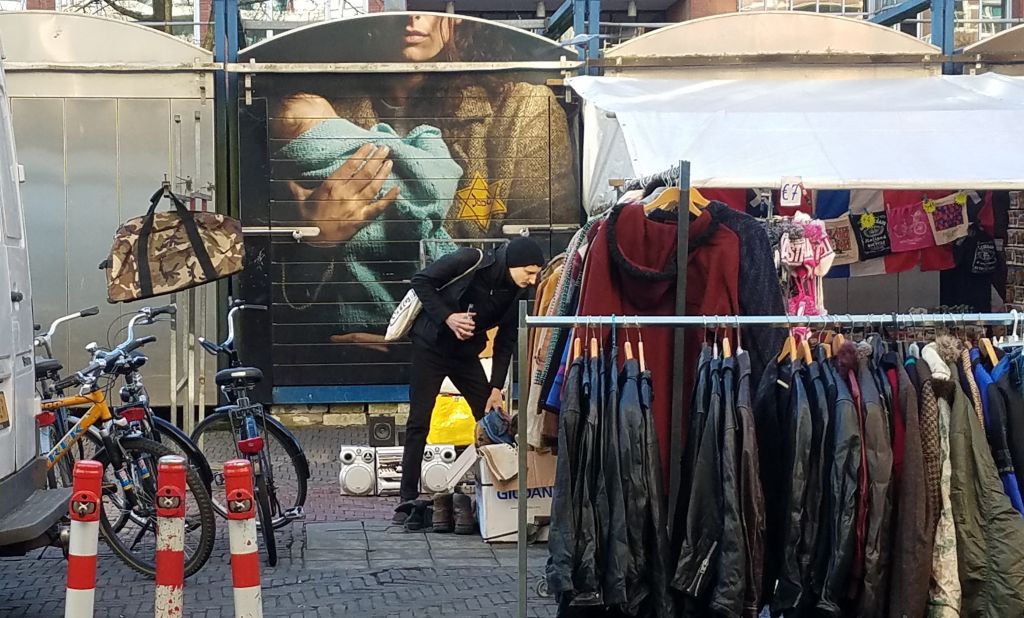 11. Hang out Locally in Oude Pijp and Jordaan
Oude Pijp, known as the Latin quarter, is the sanctuary of various subcultures, world cuisines, hipster cafes and brunch venues in Amsterdam.
And when you take the wheel to Jordaan, the city's area full of galleries, cafes and sweet boutiques, you will find the most local experiences you can have in Amsterdam.