What to Eat and Drink in Amsterdam?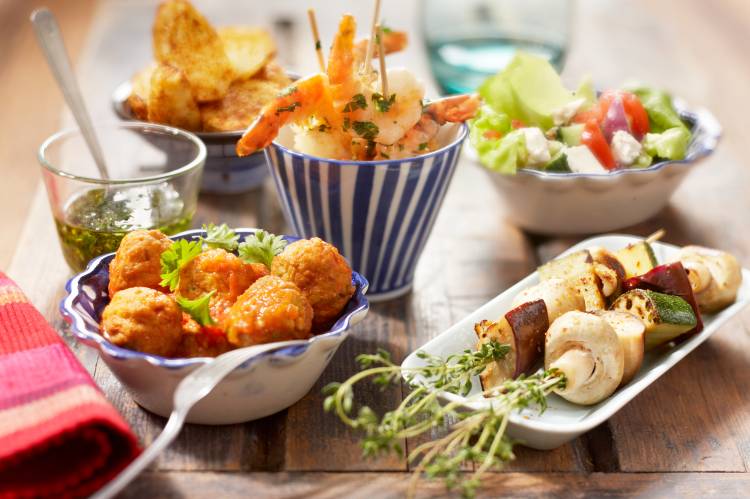 What to Eat and Drink in Amsterdam?
In Amsterdam, there are tastes from different world cuisines as well as city-specific flavors. There is definitely a restaurant in the city to suit your taste. In Dutch cuisine, meat and vegetables are generally used together.You can find a lot of options for eat and drink in Amsterdam. The most famous food of the city is Dutch cheese and french fries called patat . Fish and seafood are also indispensable for the tables.
Lunch in Amsterdam starts at 12:00 and lasts until 14:30. Lunch can be passed with snacks. Dinner is served in restaurants between 18:00 and 23:00. For the Dutch, dinner has a special place. You can have an inexpensive dinner with options such as dagschotel (plate of the day) or dagmenu (menu of the day) in the menu of restaurants.
Patat:  The Dutch's favorite food is definitely french fries. Even when they go to a fancy restaurant, they can order french fries. Of course, it is best served in cone-shaped papers. There are many different sauce options such as peanut sauce, garlic sauce and ketchup. But the most preferred one is mayonnaise.
Nieuwe Haring:  It is a sandwich made of fish, onions and pickles. Haring, one of the city's famous street delicacies, is eaten abundantly in summer.
Bitterballen:  Food prepared with a mixture of steak, spices, oil and flour is stored frozen. You can taste this food in many cafes and restaurants of the city.
Poffertjes:  The tiny pancakes made in street stands are called Poffertjes. Served on a paper plate with powdered sugar sprinkled on top, this dessert is one of the traditional Dutch delicacies eaten on the street.
Haring:  This fish, which is consumed quite often in northern countries, is eaten raw in the Netherlands. Served with diced onion and pickle slices. If you don't want to eat it that way, you can put it between sandwich bread.
Kroketten:  It is a meatball-like dish with meat, shrimp or cheese in it. It is made by frying in the form of croquettes.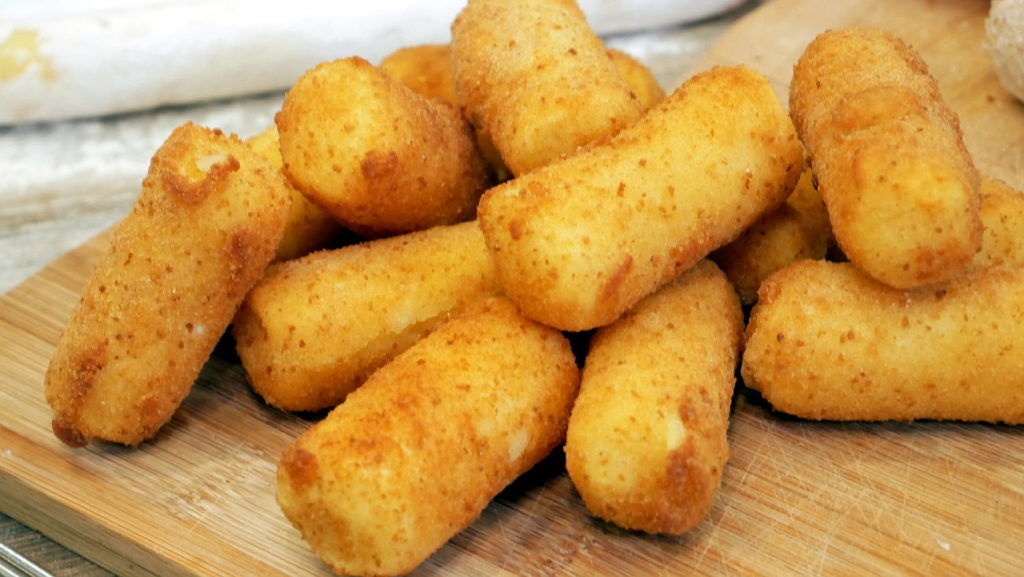 Stamppot: A traditional Dutch dish made with mashed potatoes and cabbage.
Ossenworst: A type of ham prepared with raw meat and spices.
Erwtensoep: It is a kind of soup prepared with carrots, potatoes, peas, pork and cream. It has an intense flavor.
Saucijzenbroodje: A type of hot dog.
Tostis: It is a type of sandwich prepared with grilled ham and cheese.
Hutspot: It is a type of meal prepared by mashing steak, carrots, onions and potatoes.
Gember met Slagroom: It is a kind of dessert prepared with cinnamon and cream. It has a sweet sour taste.
Popular Taste Stops of the Amsterdam
MOMO
Momo, one of the most popular addresses in Amsterdam where you can taste the unique flavors of Japanese, Sushi, Asian and fusion cuisine, is as assertive with its cocktails as it is with its meals. You can also find gluten-free meals at the venue. The venue, which operates from 10:00 am to 01:00 am from Sunday to Thursday, and from 10:00 am to 02:00 am on Friday-Saturday, turns into a club after 23:00.
Address: Hobbemastraat 1, 1071 XZ Amsterdam, Netherlands
Tel: +31 20 671 7474
Bagels&Beans
The place, which is famous for its bagels, is an ideal address for a delicious breakfast. You can choose whatever you want and have a delicious breakfast with cheese, jam, ham and tomatoes in the restaurant that offers different bagel options. The bagels with pine nut and goat cheese are worth trying.
Address: Waterlooplein 2, Raadhuisstraat 18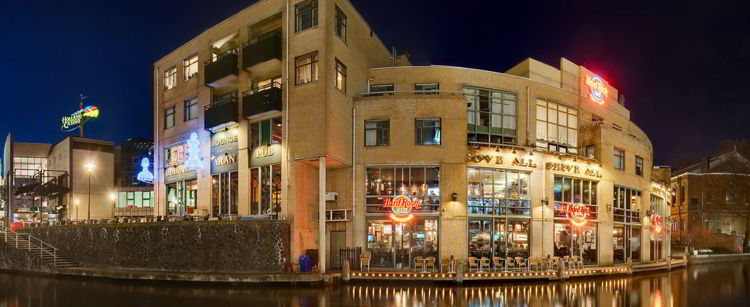 Hard Rock Cafe
One of the most popular venues in Amsterdam, Hard Rock Cafe fascinates visitors not only with its food but also with the beauty of the place. Located on the canal, the place is preferred at any time of the day. The portions are quite large and filling. The place where you can taste the famous Amsterdam beers and enjoy the music besides meals is open from 11.30 to 24.00 on Sunday-Thursday and from 11.30 to 01.00 on Friday-Saturday. It is recommended to make a reservation in advance for the place, which is quite crowded.
Address: Max Euweplein 57-61, 1017 MA Amsterdam, Netherlands Tel: +31 20 5237625
Pancake Bakery
This is an address that pancake lovers cannot resist. There are over thirty types of pancakes, from savory to sweet. Get it with ham and cheese or with chocolate and strawberry. The taste of each one will remain in your palate.
Address: Prinsengracht 191, Amsterdam, Netherlands Tel: +31 20 6251333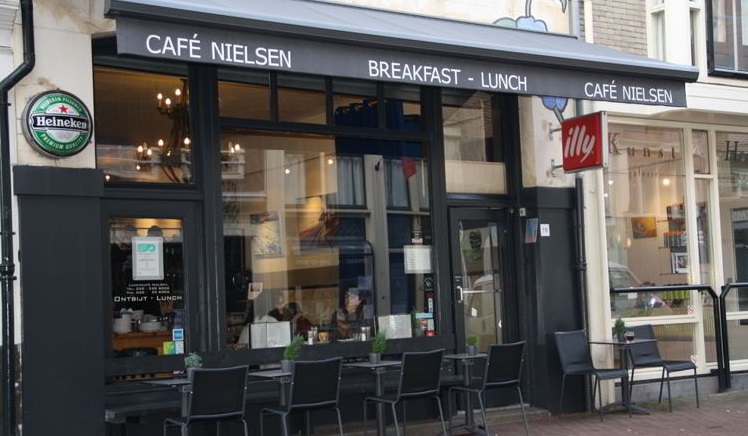 Café Nielsen
Head here for a delicious breakfast of cheese and ham, omelet, french toast and seasonal fruits among delicious bagels. The location of Cafe Nielsen, one of the most popular stops in the city, is also very nice.
Address: Berenstraat 19
Burger Bar
If you're not open to trying different flavors, you can go to a delicious burger place. Great hamburgers await you at the self-service Burger Bar. Hamburger prices vary according to the type and weight of the meat. You can add extra toppings to your hamburger, or you can have french fries and special sauces on the side.
Address: Kolksteeg 2 | 1012 PT Amsterdam, Amsterdam, Netherlands
Envy
It is an ideal address for dinners with delicately prepared delicatessen plates, seafood and meat dishes resembling tapas, beet chips, delicious pickles and many more.
Address: Prinsengracht 381, 1016 Amsterdam, Netherlands Tel: +31 20 3446407
Greetje
Here you can find the most delicious local Dutch dish Stamppot, prepared with vegetable and potato paste. This dish goes great with any kind of meat. One of the interesting details here is that the fried bread is served with foie gras. You can have delicious main courses for 25 € and above at the restaurant, which is open after 18.00.
Address: Peperstraat 23, 1011 TJ Amsterdam, The Netherlands Tel: +31 20 7797450
De Klos
If you love meat, De Klos is for you. You should definitely taste the scallops served with potatoes and salad here. If you are into gourmet delicacies, book your place for the evening at De Klos, which stands out with its warm and stylish atmosphere.
Address: Kerkstraat 41, 1017 GB Amsterdam, The Netherlands Tel: 020 625 3730
Good Eat Cafe
For affordable dinner Good Eat Cafes, the cafe of the Dutch dinner institute, could be an ideal choice. You can enjoy delicious local delicacies in the bar style cafes for a price between 10 and 16 Euros.
Coffee Shops
It is a fact that drugs are bad and harmful. However, it is very useful to remind that Amsterdam is a city of sin. So if you are going to this city, you have to be a little tolerant about it. Because from the moment you step on the street, whether it is early in the day or late in the day, you will always smell cannabis outside. Smoking marijuana in the city is prohibited in all indoor areas except Coffee Shops, but it is allowed in the smoking areas of the venues. You can see a Coffee Shop on any corner, in an alley or on the street. It is possible to come across the Bulldog, which is very popular with tourists, almost every 500 meters in the city. Another popular Coffee Shop is Dampkring. This place is located in Leidseplein and it is quite crowded at all hours of the day. Another point you should know is that there is absolutely no alcohol sold in Coffee Shops. They're pretty strict about it.
In order to experience these delicacies on site, make your  Amsterdam flight ticket  inquiry and choose the most suitable ticket with ucakbileti.com, with comparisons between companies.
Happy holidays!
Artificial chicken meat produced
Food technology company Upside Foods will soon introduce chicken meat produced in bioreactors using real animal cells to the US market.
Only two steps remain for the sale of artificial chicken meat approved by the US Food and Drug Administration
Upside Foods will soon be able to offer chickens made from real animal cells produced in bioreactors in the US.
According to the news of Wired, the decision taken by the US Food and Drug Administration (FDA) is seen as the next important milestone for the artificial meat industry. So far, small-scale production facilities have raised billions of dollars to experiment with artificial meat production; however, it could not sell these products to the public.
The few people invited to try artificial meat had to sign a disclaimer acknowledging that the products were still experimental. Now there are only two small regulatory steps left before the introduction of artificial meat to the public.
TWO STAGES LEFT FOR SALE
Upside needs an inspection approval from the U.S. Department of Agriculture for its manufacturing facilities and an inspection mark for the food to enter the U.S. market. It is anticipated that these two steps will result in rapid results.
"This is the moment we've been working on for nearly seven years. Expanding into the US market is what every company in the world is trying to do," Upside CEO Uma Valeti said in a statement.
While Upside Foods is focused solely on chicken, different startups are working on many different products, including beef, chicken, salmon, and tuna.
IT CAN BE TASTE IN RESTAURANTS FIRST
The FDA's decision means that artificial meat products may soon be available to the public to try, but tastings will likely be limited to a select few restaurants. Michelin-starred chef Dominique Crenn has already announced that Upside Foods will serve chicken produced at her restaurant, Atelier Crenn, in San Francisco.
Valeti said he wants the public to taste Upside chicken for the first time through select restaurants before buying it and cooking it at home.
"CAN'T DISCRIMINATE FROM REAL MEAT"
"We wanted to get this to people through the chefs in the first place. It's really important for us to get the chefs excited about this. We want to work with the best partners who know how to cook well and also give us feedback on what we can do better," said Valeti.
Unlike plant-based meat, artificial meat contains real animal cells and is theoretically indistinguishable from real meat itself. Cells are initially taken from an animal and then transformed into cell lines that are frozen. Small samples from these cell lines are then transferred to bioreactors (usually large steel tanks) where the cells are fed with growth medium containing the nutrients the cells need to divide. Once the cells have grown and reached sufficient tissue type, they are ready.
It will be sold for 17 dollars per kilo.
It is thought that the market and restaurant sales prices of the meat, for which the facilities will produce half a kilo for 17 dollars (approximately 317 lira) in the future, will be much more expensive. Due to this price, it is stated that the first artificial meat products offered to the public will likely be a mixture of animal cells and plant-based meat. On the other hand, it is stated that the widespread production of artificial meat at affordable prices will be 10-15 years later.