Exploring the Timeless Beauty of Dutch Architecture
Exploring the Timeless Beauty of Dutch Architecture. The Netherlands is home to some of the most stunning and innovative architecture in the world. From medieval cathedrals to modernist buildings, Dutch architecture is a testament to the country's rich cultural heritage and contemporary design prowess. In this article, we will take a closer look at the unique characteristics of Dutch architecture and explore some of the most iconic buildings in the country.
One of the defining features of Dutch architecture is its focus on functionality and practicality. Dutch architects have always prioritized the needs of the people who will use the building, whether it is a residential house or a public space. This approach has led to the creation of spaces that are not only visually striking but also functional and comfortable.
One of the most iconic examples of Dutch architecture is the Amsterdam Canal Houses, which date back to the 17th century. These narrow, tall houses were built along the canals of Amsterdam and are characterized by their gabled facades, ornate decorations, and stepped roofs. They were designed to maximize the limited space available in the city center and to create a sense of grandeur and wealth for their owners.
Another important period in Dutch architecture is the Art Nouveau movement of the late 19th and early 20th centuries. This style was characterized by its use of flowing lines, floral motifs, and intricate decorations. The most famous example of Art Nouveau architecture in the Netherlands is the Rietveld Schröder House in Utrecht, designed by Gerrit Rietveld in 1924. This house is a masterpiece of modernist architecture and a UNESCO World Heritage Site.
In the post-World War II period, Dutch architecture underwent a radical transformation with the emergence of the Dutch Structuralism movement. This movement rejected the modernist emphasis on form and function and instead focused on the underlying structure of the building. The most famous example of Dutch Structuralism is the Centraal Beheer building in Apeldoorn, designed by Herman Hertzberger in 1972. This building features a modular design and an open-plan layout, which was a departure from the traditional office building.
Centraal Beheer
In recent years, Dutch architecture has continued to evolve with the rise of sustainable design and the use of new technologies. The Rotterdam Market Hall, designed by MVRDV, is a prime example of this trend. The building features a stunning arched roof and an innovative system for collecting rainwater, which is then used to irrigate the surrounding park.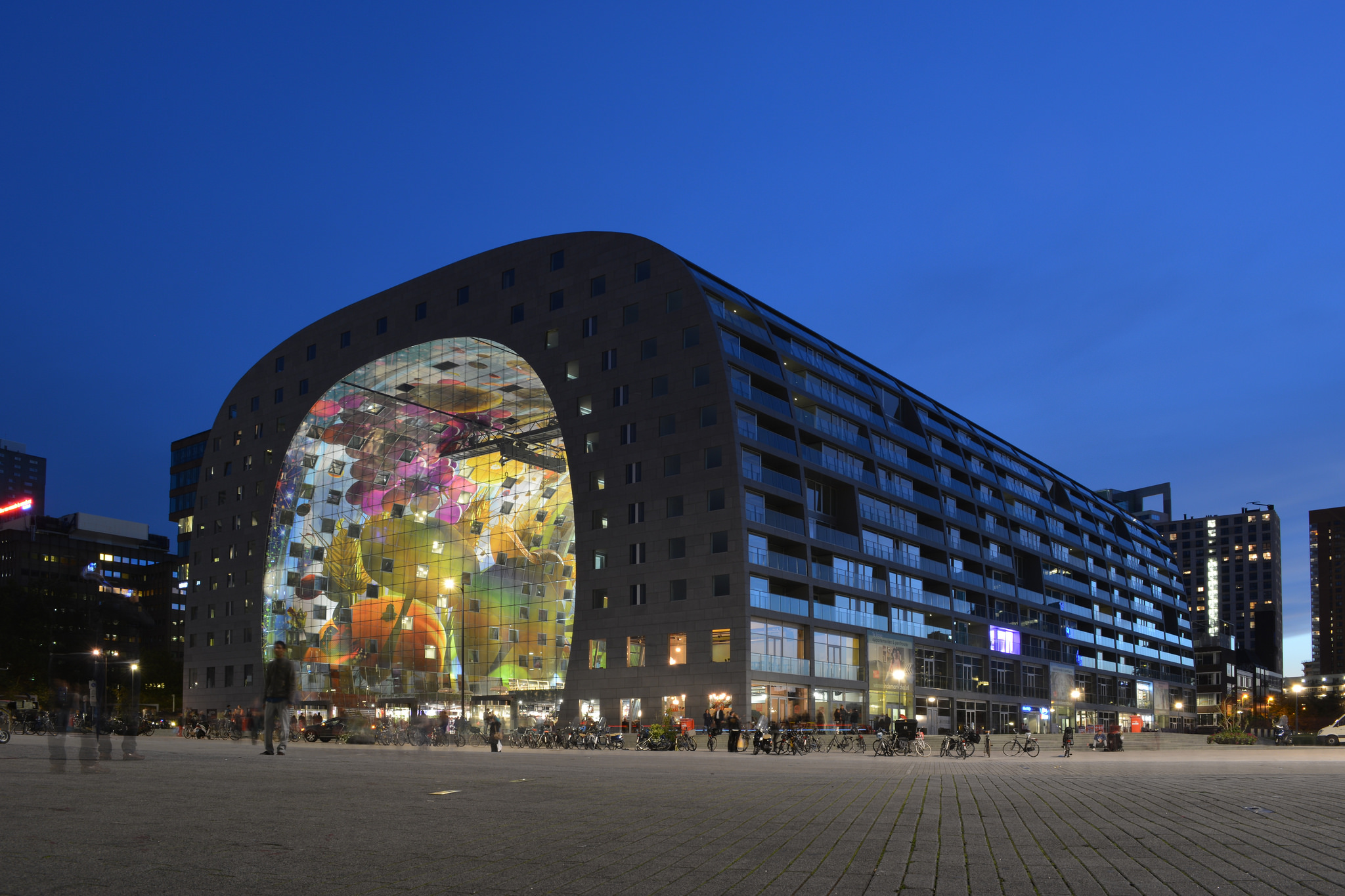 Rotterdam Market Hall
In conclusion, Dutch architecture is a rich and diverse field that spans centuries and encompasses a wide range of styles and movements. From the ornate Canal Houses of Amsterdam to the modernist Rietveld Schröder House and the sustainable Rotterdam Market Hall, Dutch architecture continues to inspire and captivate people from around the world.
Exploring Movie Theaters in Amsterdam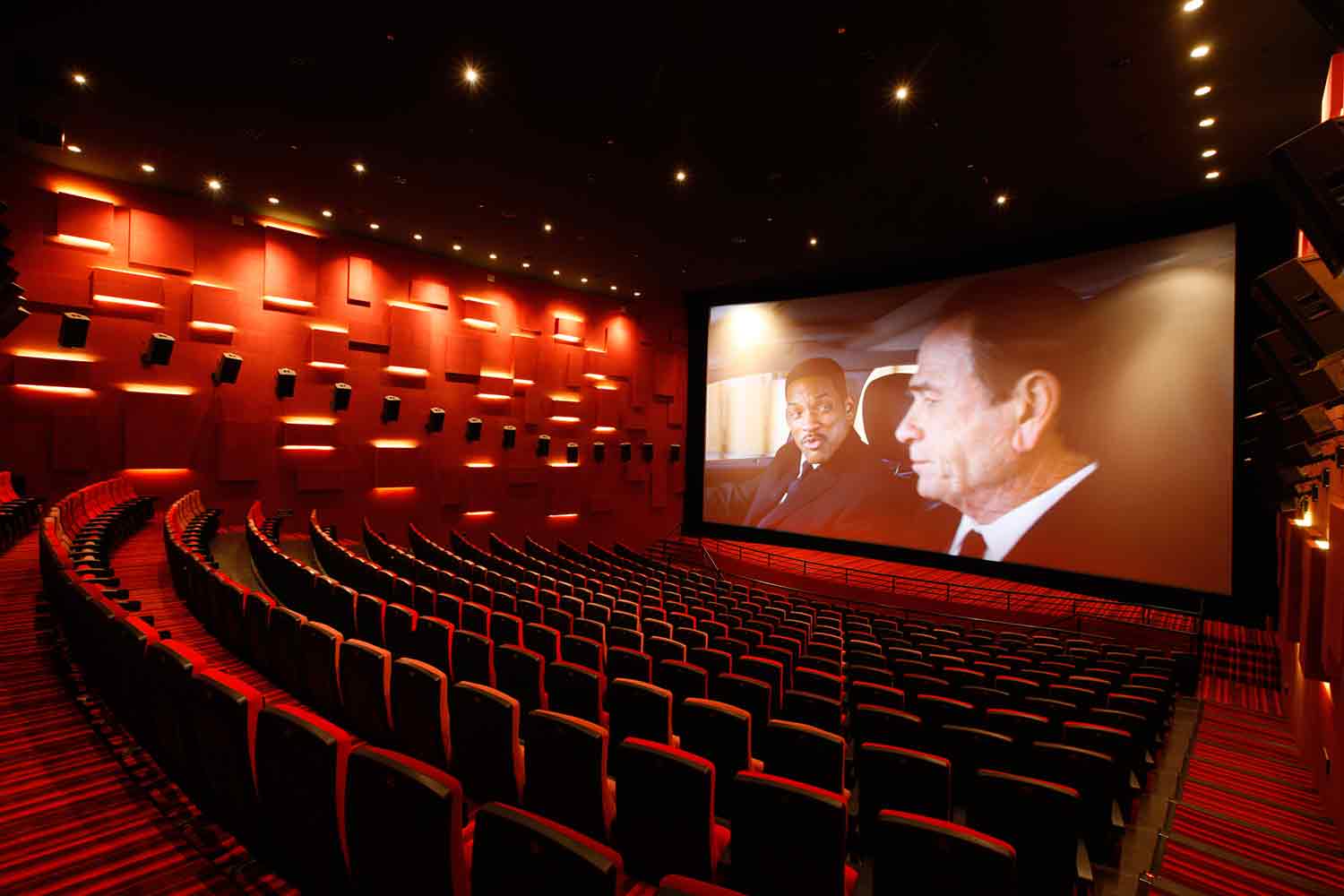 Exploring Movie Theaters in Amsterdam. Amsterdam, the cultural hub of the Netherlands, is a city known for its vibrant arts scene. From historic landmarks to contemporary galleries, Amsterdam offers a diverse range of cultural experiences. Among its offerings, the city boasts an array of captivating movie theaters that cater to both locals and tourists. In this article, we will take you on a journey through Amsterdam's movie theaters, highlighting their unique features, cinematic offerings, and the immersive experiences they provide.
Exploring Movie Theaters in Amsterdam
1. Pathé Tuschinski
Pathé Tuschinski stands as a true gem among Amsterdam's movie theaters. Located in the heart of the city on Reguliersbreestraat, this iconic theater is renowned for its grand art deco architecture, ornate interiors, and lavish atmosphere. Step into a world of elegance and indulge in the latest blockbusters, arthouse films, and special screenings. With its luxurious seating, state-of-the-art projection, and immersive sound systems, Pathé Tuschinski promises an unforgettable movie-going experience.
Address: Prinsengracht 452, 1017 KE Amsterdam
Website: http://www.uitkijk.nl/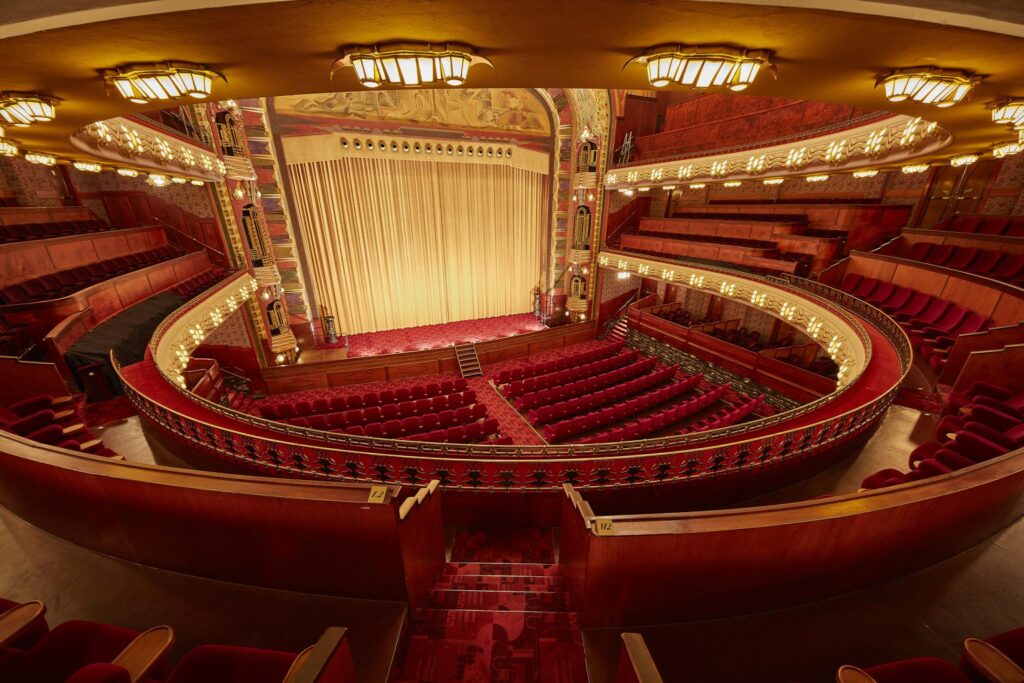 2. Eye Filmmuseum
Situated on the northern bank of the IJ River, the Eye Filmmuseum is not just a movie theater but a haven for film enthusiasts. Its striking modern architecture, featuring a futuristic white structure, instantly captures attention. The museum houses an extensive collection of films, exhibits, and interactive installations, making it a paradise for cinema lovers. With multiple screening rooms that showcase a diverse range of films, including classics, art films, and experimental works, the Eye Filmmuseum celebrates the art of filmmaking in all its forms.
Address: IJpromenade 1, 1031 KT Amsterdam
Website: https://www.eyefilm.nl/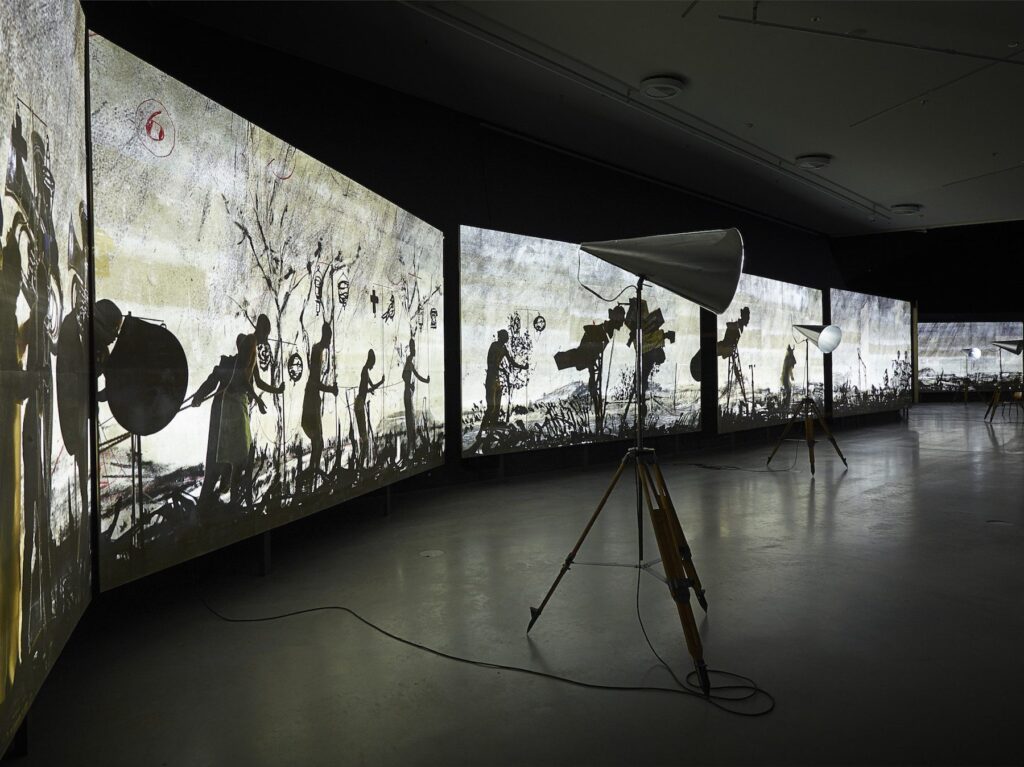 3. FilmHallen
FilmHallen, nestled in the vibrant district of Amsterdam-West, is a cultural hotspot that combines film screenings with a bustling food market and various other entertainment options. This former tram depot turned cinema boasts a relaxed and contemporary ambiance, featuring comfortable seating and excellent viewing facilities. FilmHallen showcases an eclectic mix of international and independent films, documentaries, and special events, making it a go-to destination for cinephiles seeking unique cinematic experiences.
Address: Hannie Dankbaarpassage 12, 1053 RT Amsterdam
Website: http://www.filmhallen.nl/
4. Kriterion
Kriterion is a beloved institution in Amsterdam, known for its rich history and commitment to supporting independent and arthouse cinema. Located near the University of Amsterdam, this student-run movie theater has been operating since 1945. Kriterion showcases a carefully curated selection of films, including international releases, retrospectives, and thematic film cycles. Besides its cinematic offerings, Kriterion also hosts discussions, debates, and cultural events, making it a vibrant hub for film enthusiasts and intellectuals.
Address: Roetersstraat 170, 1018 WE Amsterdam
Website: https://www.kriterion.nl/
5. De Uitkijk
For those seeking an intimate and cozy movie-watching experience, De Uitkijk is a hidden gem tucked away in the picturesque neighborhood of Prinsengracht. This historic theater, dating back to 1912, is the oldest continuously operating cinema in Amsterdam. With its vintage charm and single-screen setup, De Uitkijk offers a unique setting to enjoy art films, classics, and cult favorites. Unwind in its comfortable seats and soak up the nostalgic atmosphere while immersing yourself in the magic of the silver screen.
Address: Prinsengracht 452, 1017 KE Amsterdam
Website: http://www.uitkijk.nl/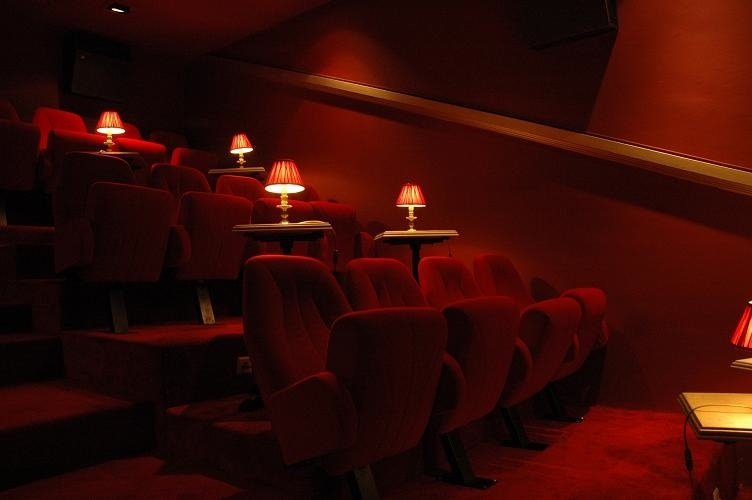 Amsterdam's movie theaters provide an enchanting blend of cinematic experiences, architectural splendor, and cultural significance. Whether you find yourself in a grand art deco palace like Pathé Tuschinski or a contemporary hub like the Eye Filmmuseum, each theater offers its own distinct charm and selection of films. From mainstream blockbusters to thought-provoking arthouse cinema, Amsterdam's movie theaters cater to diverse tastes and provide an opportunity to immerse oneself in the magic of storytelling on the big screen. So, grab some popcorn, find your preferred seat, and let Amsterdam's movie theaters transport you to captivating worlds and unforgettable cinematic journeys.