Amsterdam Shopping Guide 2022
Compared to other European cities, Amsterdam is described as the "smallest of the big cities". This city is very famous for its street markets selling fruits, vegetables and second-hand goods. Since it is very rich in terms of visuals, you can visit the markets even just for visiting purposes. Street markets, where you can find flowers, household goods and antique products in addition to clothing and food, are set up in different parts of the city on different days. Do not leave the city without stopping by Albert Cuypmarkt, the most famous market in the city.
Other places where you can shop in Amsterdam are the famous streets of the city. You can find products for every budget and taste at Kalverstraat, Leidsestraat and De 9 Straatjes. The most important point that makes shopping enjoyable in the city is that you can reach every place you can shop on foot. Moreover, in addition to original souvenirs, you can find products brought from many cities of the world in Amsterdam. Before returning after a nice holiday, be sure to read this guide that we have prepared specially for you to buy food and souvenirs unique to Amsterdam.
What to take?
Tulips are
one of the first things that come to mind when the Netherlands is mentioned. You can find tulip bulbs in various original packaging in almost all souvenir shops. In order not to take up extra space in your suitcase, you can choose the ones sold in small bags instead of the tulips in porcelain cups. The planting calendars of the tulip bulbs on the tulip bags will assist you in growing them.
Wooden shoes
Another famous item of Amsterdam and the Netherlands is Wooden Shoes. You can find these Dutch shoes in almost all souvenir shops.
Cheese
Another important symbol of Amsterdam is Dutch Cheeses. You can find them not only in the city, but also at airports. If you want to buy from the city, you can taste the cheese varieties and choose the one you want. However, it would be better if you leave the purchase to the last day so that they do not spoil.
Windmill
Dutch Houses and Dutch Windmill trinkets are among other souvenir alternatives.
You can buy Marijuana key chains or Red Light District icons as the key chain and icons are symbols of Amsterdam.
Second-hand clothing
When you explore the streets of Amsterdam, the abundance of second-hand shops will attract your attention. There are leather bags especially at very reasonable prices around here. In addition, if your feet are large, you are very lucky, because Dutch women have larger feet than Turkish women. Second-hand shops abound on 9 Straatjes, Wolvenstraat 7 and Jodenbreestraat 158.
Where to buy?
Amsterdam Street Markets
Street markets are one of the places preferred by many tourists for their shopping due to their natural appearance. In Amsterdam, markets for vegetables, fruits and second-hand goods are set up in many different parts of the city. Here you can find both original souvenirs and witness the daily life of the local people.
Flickr: Franklin Heijnen
Albert Cuypmarkt : If you want to experience the Amsterdam street market culture in the best way, definitely go to Albert Cuypmarkt. There are 260 stalls set up in this market where food, herbal products and spices are sold. Considered the largest open-air market in Amsterdam, Albert Cuymarkt has been in service since the early 1900s.
Bloemenmarkt: Bloemenmarkt, Amsterdam's flower market, is one of the most colorful places in the city. Flowers are brought fresh by boat every day to this area where there are many small shops side by side on the water. In this market you can find varieties of flowers from all over the world. However, the most sold flower is the tulip, which is one of the symbols of the country. In addition to tulip varieties, bulbs made in the form of tulips are also sold here. You can also find New Year's decorations and ornaments at Bloemenmarkt during the Christmas period.
Nieuwmarkt Market : You can find antiques as well as food products in the market, which has been established since the 17th century. However, the sales periods of both are different. You can find organic products when it was established as a food market, and you can buy antique items when it is established between May and October.
Lindengracht Market : Serving since the beginning of the 20th century, the market is established every Sunday with 230 stalls. In addition to food products, the Lindengracht Market, where shoes, CDs, DVDs, bicycles and bicycle parts are sold, has a wide range of products.
Flickr: Fons Heijnsbroek
Dappermarkt: With 200 stalls, Dapermarkt is one of the most colorful and culturally diverse markets in the city. You can find products from many parts of the world in the market where food, clothing and household goods are sold. Food products brought from Morocco, Suriname and Turkey are among the most interesting in the market.
Shopping Streets
There are many famous streets where you can shop in almost every corner of the city. Although Amsterdam is a little smaller than other famous European cities, it does not lag behind them thanks to these streets in Dam Square.
Cornelis Schuytstraat: Located within walking distance of PC Hooftstraat, Cornelis Schuytstraat offers a selection of flowers, wine and food and beverage products. There are also very pleasant and suitable restaurants for lunch and dinner on this street.
Utrechtsestraat: This shopping street, which attracts attention with its shops selling original design products, is located near Rembrandtplein. You can reach Utrechsestraat, where wine, chocolate, shoes and clothing stores are located, by tram as it is open to traffic.
Why is the consumption of luxury goods increasing while the world economy is deteriorating?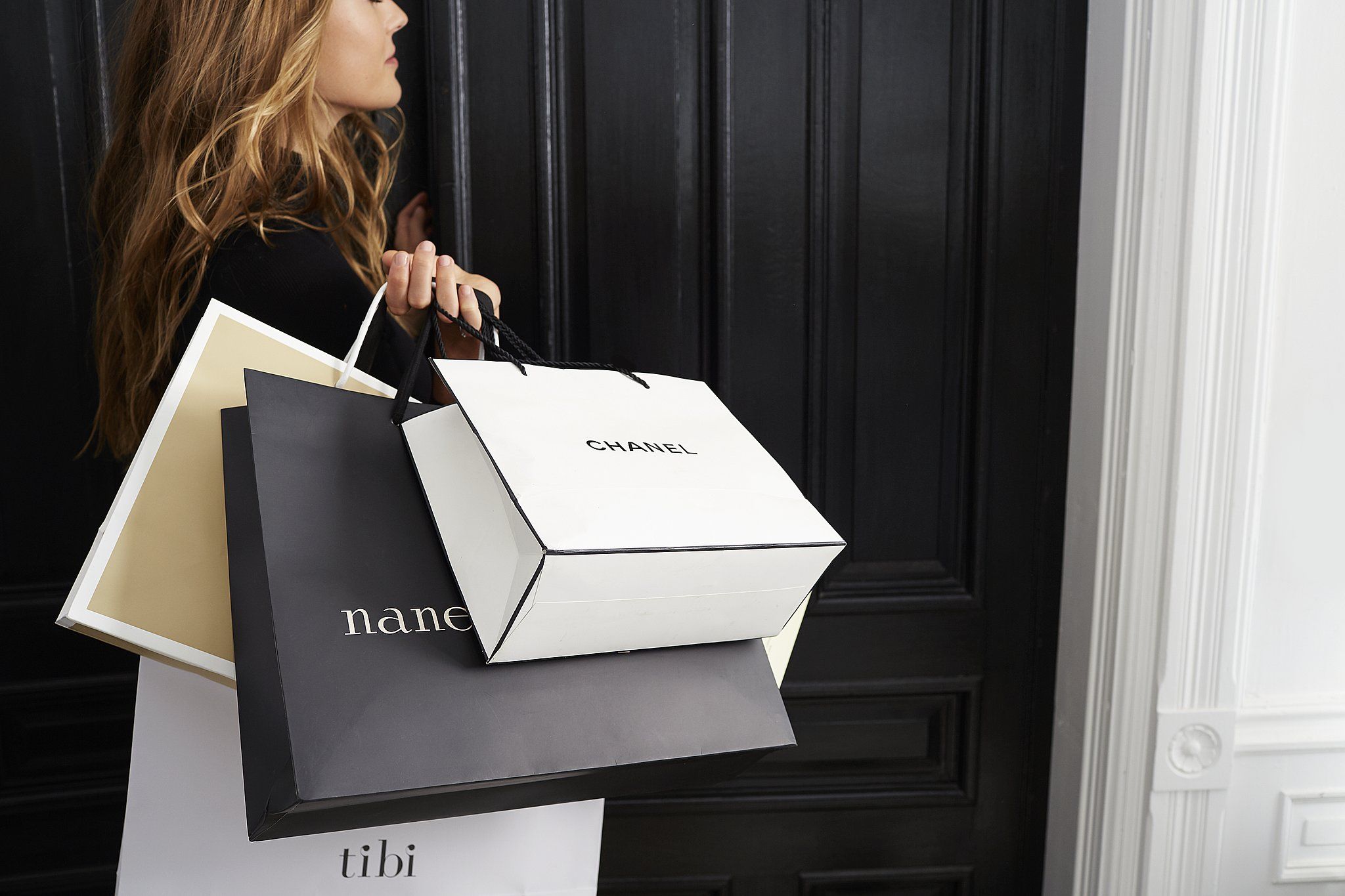 While the whole world is trying to fight against the devastating effects of inflation, the consumption of luxury products, which have become more expensive, is having its golden days.
According to a study conducted in partnership with Bain & Co, one of the world's leading consulting firms, and Altagamma, the representative of Italian luxury brands, the global luxury product market grew by 21 percent in 2022 compared to the previous year, despite the extremely uncertain economic conditions.
The report predicts the luxury product market to reach 1.4 trillion euros by the end of 2022 and to grow by 2030.
On the other hand, rising inflation and cost of living continue to affect people in many countries, experts say that economic inequality is increasing.
The International Monetary Fund (IMF), in its World Economic Outlook Report published in October, noted that "the worst has not happened yet" in the difficulties in the global economy and that "2023 will feel like a recession" for many.
We asked the experts why the consumption of luxury goods increased as the economy deteriorated.
'The luxury goods market is much more resilient'
According to the Bain & Co and Altagamma report published in November 2022, the growth trend in the luxury product market will continue until 2030.
Analysts say that the US luxury goods market continues to be strong, while the European market bounced back from the recent economic turmoil and revived.
Analysts, who have seen a significant increase in luxury product consumption in China in recent years, predict that its market share, which was 21 percent in 2021, will rise again after the removal of Covid-19 restrictions.
This study, which draws attention to the fact that the luxury product market is "much more resilient" in the face of a possible economic recession compared to the 2008 economic crisis, cites the fact that the consumer base is now wider and denser.
Another noteworthy finding in the report is the contribution of Z and Alpha generations to luxury product consumption.
According to this, it is predicted that these generations will shift to luxury consumption three times more than previous generations by 2030 and make up one third of the market.
Analysts predict that this trend will continue, with those in this generation starting to consume luxury goods on average 3-5 years earlier than the previous generation Y.
Before we get to the source of this resistance in the industry and how young people access luxury products, let's examine what a luxury product is.
'The products we buy to satisfy ourselves'
According to Ashok Som, a professor of global strategy at the Faculty of Economics and Commercial Sciences (ESSEC) of France, speaking to BBC, products that create desire, gain status and, thanks to this status, arouse the desire to identify with a certain community are considered "luxury products". being described.
According to Som, who is the author of the book "The Road to Luxury: The Evolution of Luxury Brand Management, Markets and Strategies" (The Road to Luxury: The Evolution, Markets, and Strategies of Luxury Brand Management), The distinctive features of the products are "quality, innovative, creative and durable, that is, transferable from generation to generation".
Saying that when "luxury" is mentioned, products such as watches, jewellery, perfumes, cosmetics and boats come to mind, Som states that today, technological devices such as the iPhone, various travel and holiday experiences, and products such as NFT (digital certification of the reality of something) can also be included in this category.
Saying, "Every product we buy to satisfy our wants is a luxury product when we have additional income that we can spend on ourselves," Som points out that these products can even be in the Metaverse today.
'Democratization and awareness of the new generation'
Som says that there is a "democratization" in the consumption of luxury goods, and that the middle and middle-upper classes, as well as the extremely wealthy 1 percent of the society, now have more access to the market.
According to Som, one of the reasons for this is the creation of new categories for luxury consumption, including cheaper products. Another reason is that people save their money and consume less, but prefer more expensive products:
"It is true that most of the wealthy have gotten richer lately, but these people are not buying hundreds of bags and thousands of cars. People who can't afford a house or boat but buy the most expensive phone, the iPhone, or an expensive lipstick or perfume, are also joining the world of luxury goods."
Som explains another reason for the increase in luxury product consumption:
"Young people are now very sensitive about the environment and climate crisis. They reject disposable, cheap products. They save money and prefer items that are more durable, expensive, and thus classified as luxury, or second-hand or vintage items."