Transportation in Amsterdam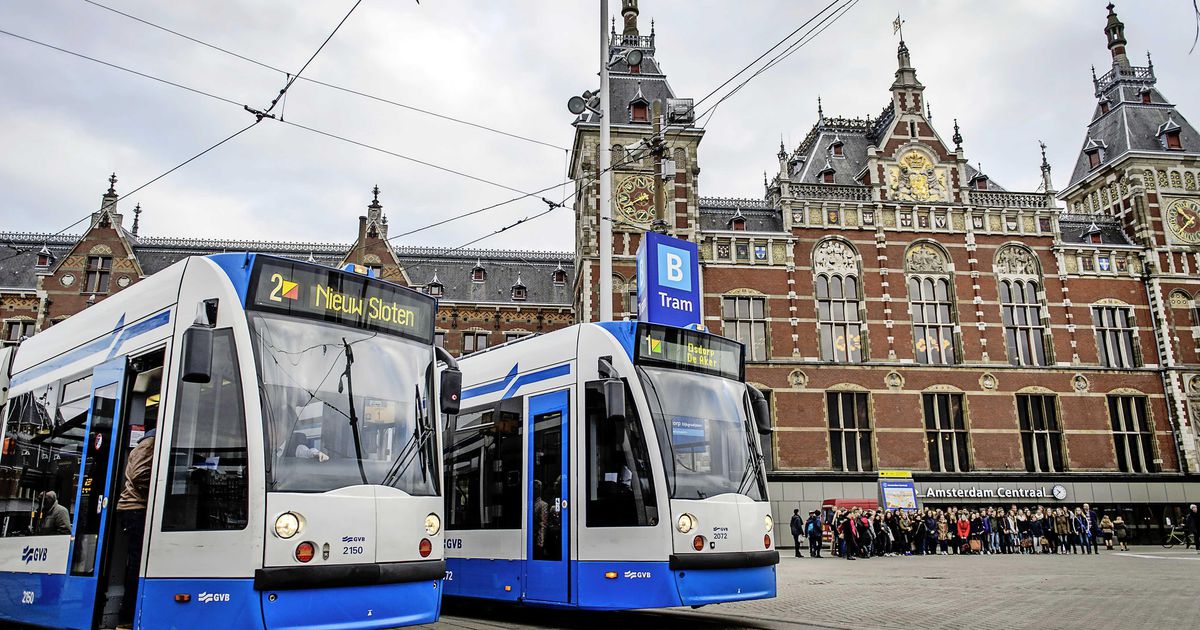 Transportation in Amsterdam can be complicated on first look. Amsterdam is actually a very small city and almost all of the places to visit in Amsterdam are within walking distance of each other. Although there are many transportation options in the city, Amsterdam has a structure that can be easily visited on foot.
How to go from Schipol Airport to Amsterdam center?
The nearest airport to Amsterdam is Amsterdam Airport Schiphol. There are many flights to Amsterdam from all over the world. It is always possible to find a flight from Istanbul to Amsterdam Airport. Train is the most preferred mode of transportation to reach the center from the airport, which is 17.5 km away from the center of Amsterdam. The station you will arrive at by train in the city center of Amsterdam is Amsterdam Central Station.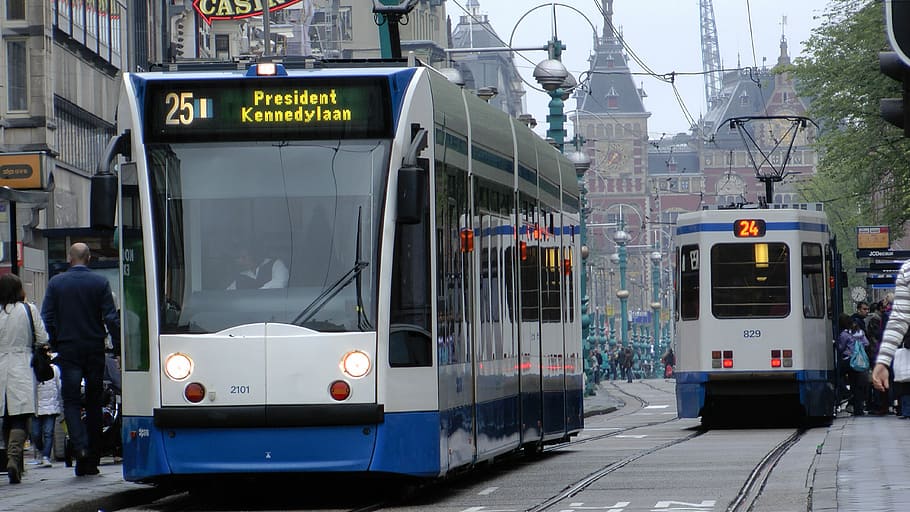 Urban Transportation in Amsterdam
Although you have the opportunity to walk around Amsterdam. You can buy tickets from bus drivers and ticket vending machines in response to the need to use public transportation vehicles arising from fatigue or being fast. Not only buses, but also metro and tram are among the transportation options.
OV-chip Card:
Amsterdam also offers transportation with the OV-chip Card, which you can use for trips to Amsterdam longer than a week. When purchasing the card, a deposit of €7.5 is given and this card can be used for 5 years.
I Amsterdam Card:
If you have come to Amsterdam for a few days and are planning a cultural trip, let's talk about the I Amsterdam Card , which is very suitable for you. With the I Amsterdam Card, which gives free or discounted entrance to many museums, local transportation is also free during the validity of the card.
Exploring Amsterdam's Best Laptop-Friendly Cafés for Digital Nomads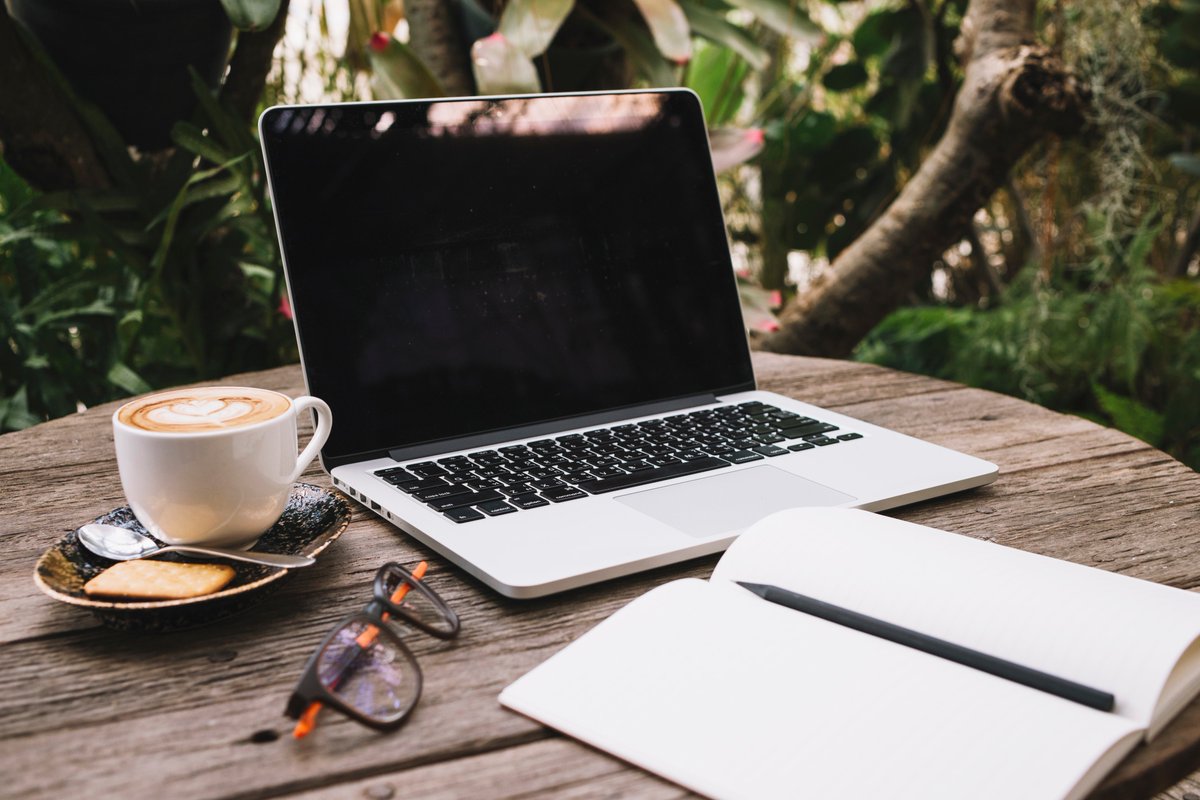 Amsterdam, renowned for its picturesque canals and vibrant cultural scene, has become a haven for digital nomads seeking a balance between work and exploration.
The city's charming coffee culture, coupled with its tech-savvy ambiance, has given rise to a plethora of laptop-friendly cafés that cater to the needs of remote workers. This article serves as a guide to some of the best laptop-friendly cafés in Amsterdam, where you can sip your favorite brew while staying productive.
Exploring Amsterdam's Best Laptop-Friendly Cafés for Digital Nomads
1. Coffee & Coconuts
Nestled in a former cinema, Coffee & Coconuts is a spacious and aesthetically pleasing café that offers a tranquil atmosphere for those seeking a productive work environment. With three levels of seating options, including cozy corners and communal tables, you can easily find your perfect spot. The café's ample power outlets, free Wi-Fi, and a menu featuring an array of coffee options, fresh juices, and healthy dishes make it a top choice for digital nomads.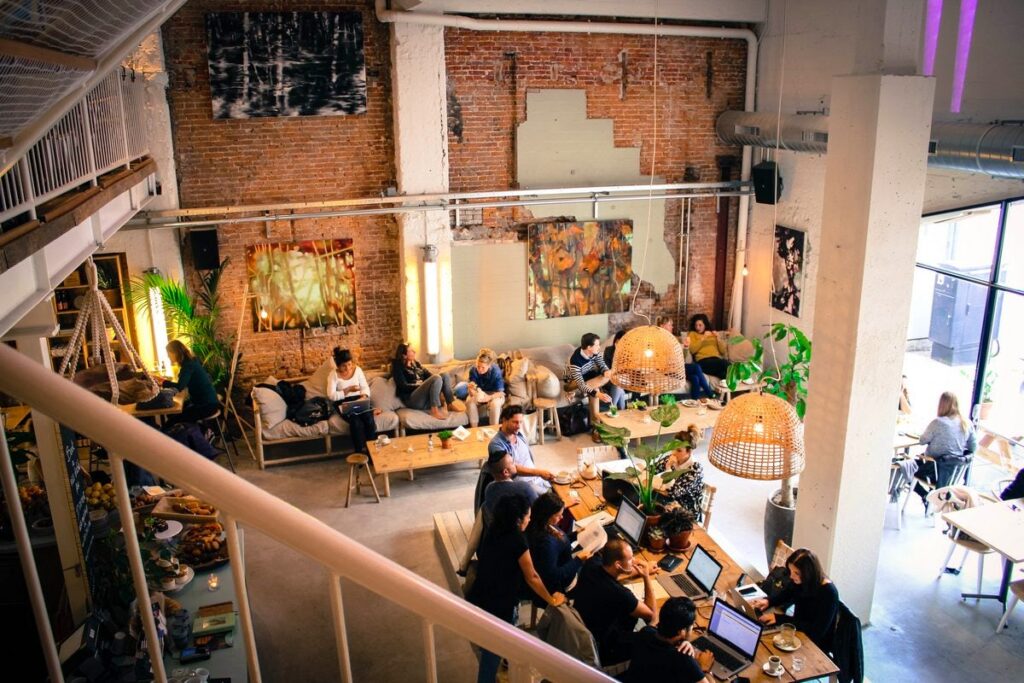 2. The Hoxton
Located along the Herengracht canal, The Hoxton is a stylish boutique hotel that boasts a welcoming lobby turned café, perfect for remote work. The ambiance blends vintage décor with modern amenities, offering a comfortable space to settle in with your laptop. The Hoxton provides complimentary Wi-Fi, a selection of delicious pastries, and a range of beverages from expertly brewed coffee to herbal teas.
3. Lot Sixty One Coffee Roasters
For the true coffee connoisseur, Lot Sixty One Coffee Roasters is a must-visit. This cozy café is celebrated for its exceptional coffee brewed from beans roasted on-site. The café's minimalist design and serene ambiance create an ideal setting for focused work. The absence of distracting background noise further enhances its suitability for remote work. While here, savor a cup of their artisanal coffee and perhaps engage in a quick chat with the knowledgeable baristas.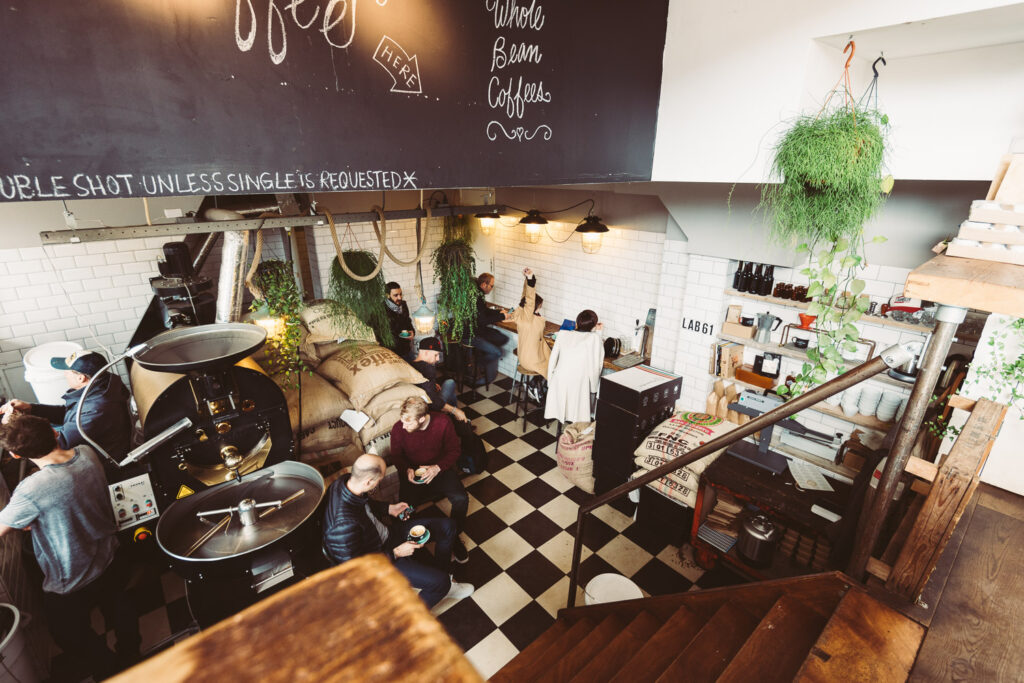 4. Scandinavian Embassy
A haven for lovers of Scandinavian design and quality coffee, Scandinavian Embassy offers a sophisticated space for digital nomads. The café's specialty coffee is crafted with precision, and the menu features an assortment of delectable treats. The minimalist interior, characterized by clean lines and natural materials, fosters a serene atmosphere, while the friendly staff ensures your caffeine fix is accompanied by a productive work session.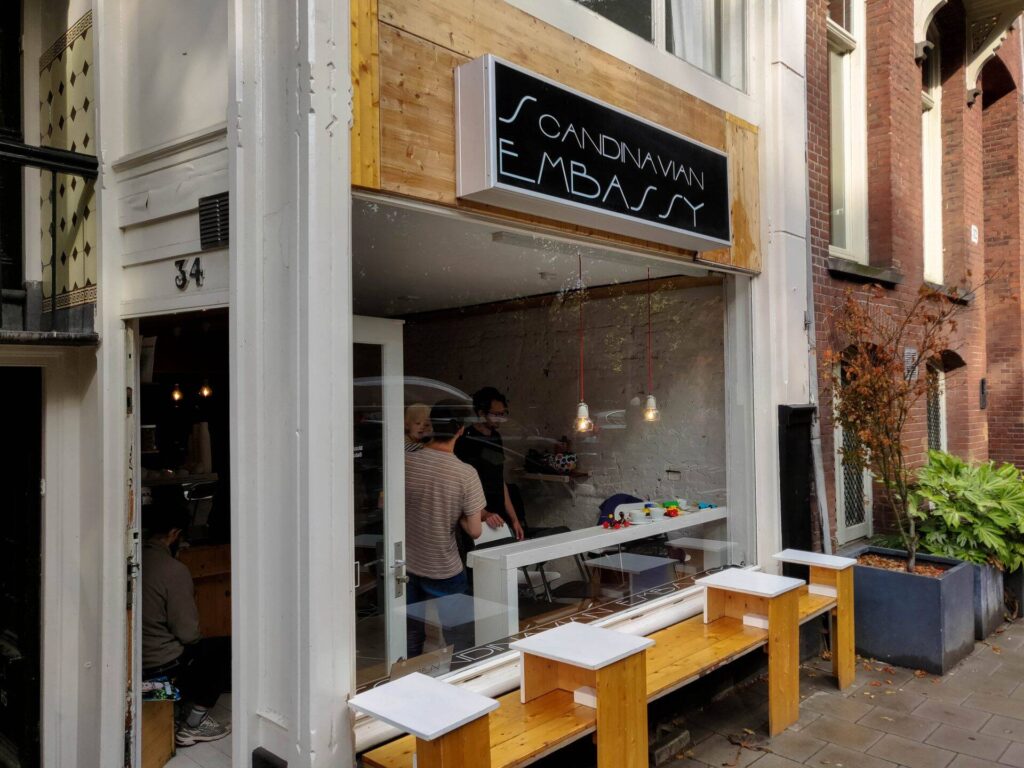 5. De Wasserette
De Wasserette, with its rustic charm and inviting atmosphere, seamlessly blends into Amsterdam's cozy ambiance. Known for its artisanal bread and pastries, the café provides an inviting environment for those seeking a laptop-friendly space. The wooden tables, ample natural light, and the aroma of freshly baked goods set the stage for a productive work session, complemented by their selection of coffees and teas.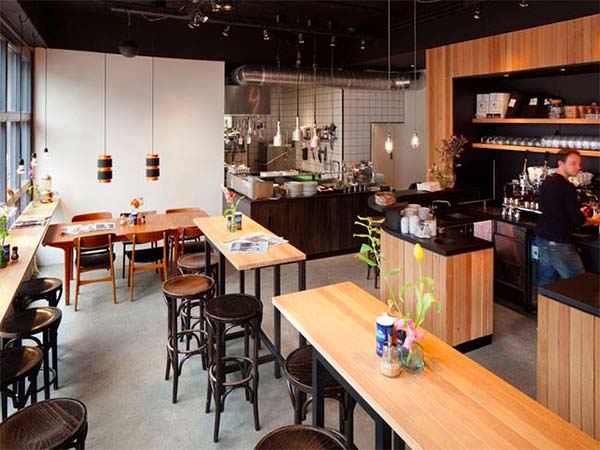 Amsterdam's coffee culture and digital-friendly mindset have given rise to an array of cafés where remote workers can find solace while pursuing their professional endeavors. From the trendy Coffee & Coconuts to the coffee perfectionists' haven, Lot Sixty One Coffee Roasters, each café offers a unique experience. So, whether you're a digital nomad in search of an inspirational workspace or a traveler looking to soak up Amsterdam's charm while catching up on work, these laptop-friendly cafés have got you covered. Embrace the blend of productivity and leisure that Amsterdam's coffee scene has to offer.