12 Most Touristic Cities in England
12 Most Touristic Cities in England. England is one of the strongest and most developed countries on the European continent. England, which is a union, is a country that hosts millions of tourists every year. Especially the cities that host the most tourists in England are also very curious.
Here are 12 cities you must see in England;
12 Most Touristic Cities in England
1 – LONDON
There are cities in the world that are more known than the country they are in. Like Paris, New York, Istanbul. London is one of them. It's like a country on its own. With its black taxis, red buses and telephone booths, and its unique architecture, which is proof of a deep-rooted adaptability, London is of course the most touristic city in England and almost in the world.
2 – OXFORD
The city of colleges, Oxford, which is the subject of the famous phrase of a famous elder: "There was Oxford in Urfa but we didn't go?", is home to the oldest university in the world. England, the second city of my travel writing, Oxford has been invaded by high school-age youth groups from all over the world who have come to get to know colleges and summer schools. Colleges, museums, other buildings, in short, everywhere seems to have come from the pages of history.
3 – CAMBRIDGE
After the establishment of Oxford, the second oldest university in the world in the 11th century, there were great conflicts between the university and the public, and a group of academics and university students decided to leave Oxford. They came to Cambridge, a quieter place, and established the world's 3rd oldest university in Cambridge, meaning the bridge over the River Cam, a century after the founding of Oxford.
12 Most Touristic Cities in England
4 – LIVERPOOL
Famous for its football team and being the birthplace of the Beatles, Liverpool is on the Unesco World Heritage List under the name of 'Medieval Commercial Port City'. The Wheel of Liverpool, Albert Dock, Beatles Museum, Maritime Museum, Liverpool One Shopping Centre, Cavern Club and Liverpool Cathedral are the highlights of the Liverpool Places to Visit list.

5 – MANCHESTER
MANCHESTER, which has only come to mind with the football team until now, is a very compact and enjoyable English city to visit. Manchester, which is considered the capital of northern England, has a very developed economy. It is also the second most visited city by foreigners in the UK after London.

6 – YORK
Located in Yorkshire in the north of England, York is an ancient city of cathedrals dating back to the Romans and one of the best preserved historical buildings in Europe. York, which is the father of New York's name, is very cute, it is very pleasant to visit the old city center preserved within the walls of the castle.

7 – THE MOST BEAUTIFUL VILLAGE IN ENGLAND, BIBURY
In addition to being one of the cities that attract the most tourists in the world, London also comes to the fore with the magnificently beautiful villages around it. For those who want to immerse themselves in the arms of mother nature after touring London and getting enough of the metro and metropolitan chaos, there are fairy-tale-like villages where beautiful stone houses are surrounded by a lush nature, very close to London.

8 – REGION OF WALES, BARMOUTH
Wales (Wales) is one of the four countries of the United Kingdom in Britain. Snowdonia National Park, Pistyll Falls, Bala Lake and Barmouth, a seaside coastal city, are very enjoyable routes for nature lovers that you should see in this region.

9 – LAKE DISTRICT
Located in the northwest of England, north of Liverpool and Manchester, the Lake District is England's second largest National Park. The region, which is quite mountainous, also includes England's highest mountain, Scafell Pike. The Lake District, which has magnificent lakes and valleys, offers breathtaking views to its visitors. The Lake District is, in my opinion, the most impressive region of England in terms of natural beauty.

12 Most Touristic Cities in England
10 – BEACH CITY BRIGHTON
Located on the English Channel coast in the south-east of England, the coastal city of Brighton is 50 minutes from London by train. While Brighton was a fishing town at first, it has become one of England's preferred destinations for a sea vacation. It is also called the student city as it has two universities and many language schools. Although the nightlife is quite active, the local people lead a very calm and orderly life.
11 – CITY OF SPAS, BATH
Bath, located in the south-west of England, takes its name from the hot springs in the city. The discovery of hot springs dates back to the Roman Empire period. Bath is one of the most beautiful cities in England with its calm river running through the middle of the city, historical buildings lined up like pearls and revealing their experiences, green nature, clean and tidy streets, happy people playing music at every corner.

12 – ENGLAND'S OLDEST CITY COLCHESTER
Known as the oldest city in England, Colchester is one of the touristic cities in England with its historical castle, huge park around the castle, characteristic houses and streets. It is also known as a university city because of the University of Essex, which is affiliated with and within the Colchester Essex county, which is located approximately 100 km north-east of London. Many people working in London also live in Colchester, which has highway and train connections to London.
Exploring Amsterdam's Best Laptop-Friendly Cafés for Digital Nomads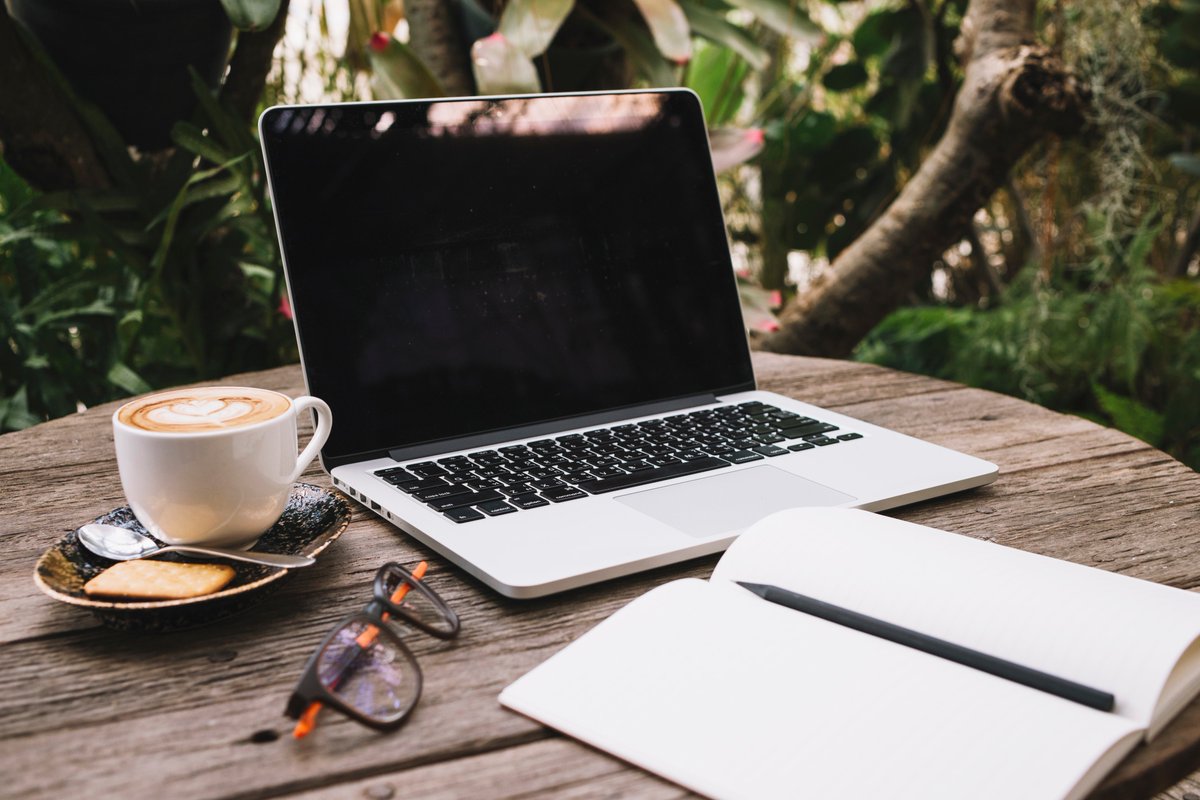 Amsterdam, renowned for its picturesque canals and vibrant cultural scene, has become a haven for digital nomads seeking a balance between work and exploration.
The city's charming coffee culture, coupled with its tech-savvy ambiance, has given rise to a plethora of laptop-friendly cafés that cater to the needs of remote workers. This article serves as a guide to some of the best laptop-friendly cafés in Amsterdam, where you can sip your favorite brew while staying productive.
Exploring Amsterdam's Best Laptop-Friendly Cafés for Digital Nomads
1. Coffee & Coconuts
Nestled in a former cinema, Coffee & Coconuts is a spacious and aesthetically pleasing café that offers a tranquil atmosphere for those seeking a productive work environment. With three levels of seating options, including cozy corners and communal tables, you can easily find your perfect spot. The café's ample power outlets, free Wi-Fi, and a menu featuring an array of coffee options, fresh juices, and healthy dishes make it a top choice for digital nomads.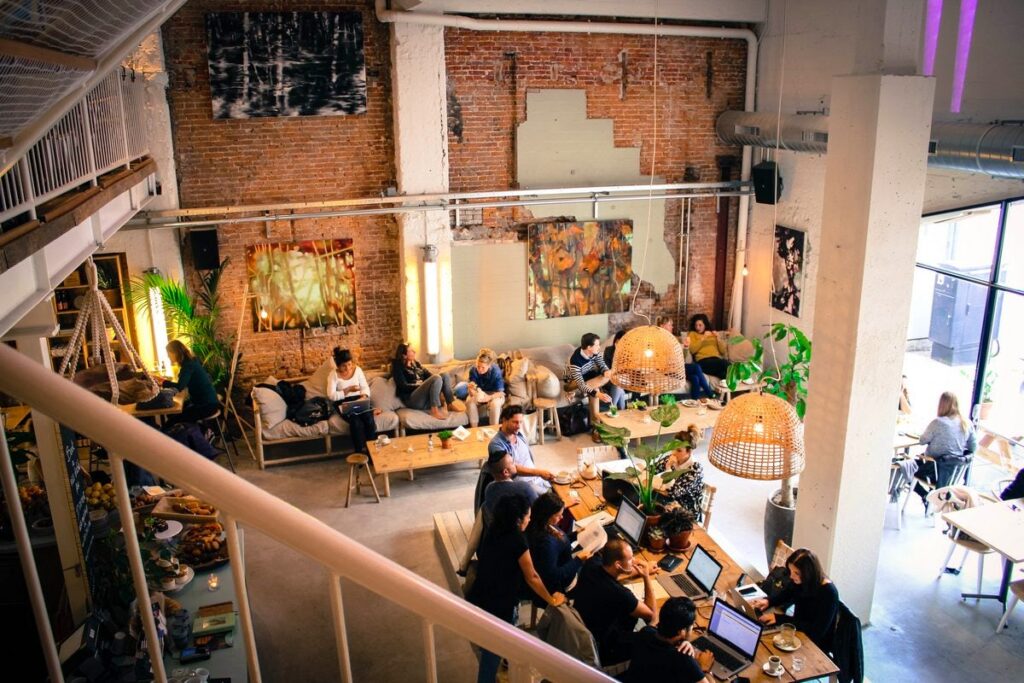 2. The Hoxton
Located along the Herengracht canal, The Hoxton is a stylish boutique hotel that boasts a welcoming lobby turned café, perfect for remote work. The ambiance blends vintage décor with modern amenities, offering a comfortable space to settle in with your laptop. The Hoxton provides complimentary Wi-Fi, a selection of delicious pastries, and a range of beverages from expertly brewed coffee to herbal teas.
3. Lot Sixty One Coffee Roasters
For the true coffee connoisseur, Lot Sixty One Coffee Roasters is a must-visit. This cozy café is celebrated for its exceptional coffee brewed from beans roasted on-site. The café's minimalist design and serene ambiance create an ideal setting for focused work. The absence of distracting background noise further enhances its suitability for remote work. While here, savor a cup of their artisanal coffee and perhaps engage in a quick chat with the knowledgeable baristas.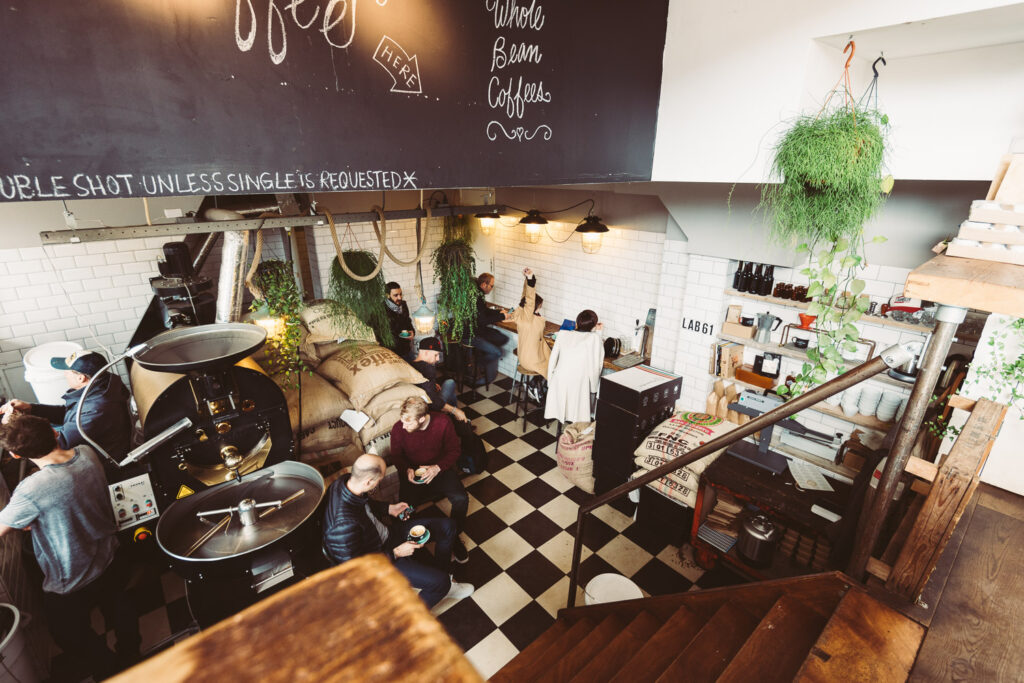 4. Scandinavian Embassy
A haven for lovers of Scandinavian design and quality coffee, Scandinavian Embassy offers a sophisticated space for digital nomads. The café's specialty coffee is crafted with precision, and the menu features an assortment of delectable treats. The minimalist interior, characterized by clean lines and natural materials, fosters a serene atmosphere, while the friendly staff ensures your caffeine fix is accompanied by a productive work session.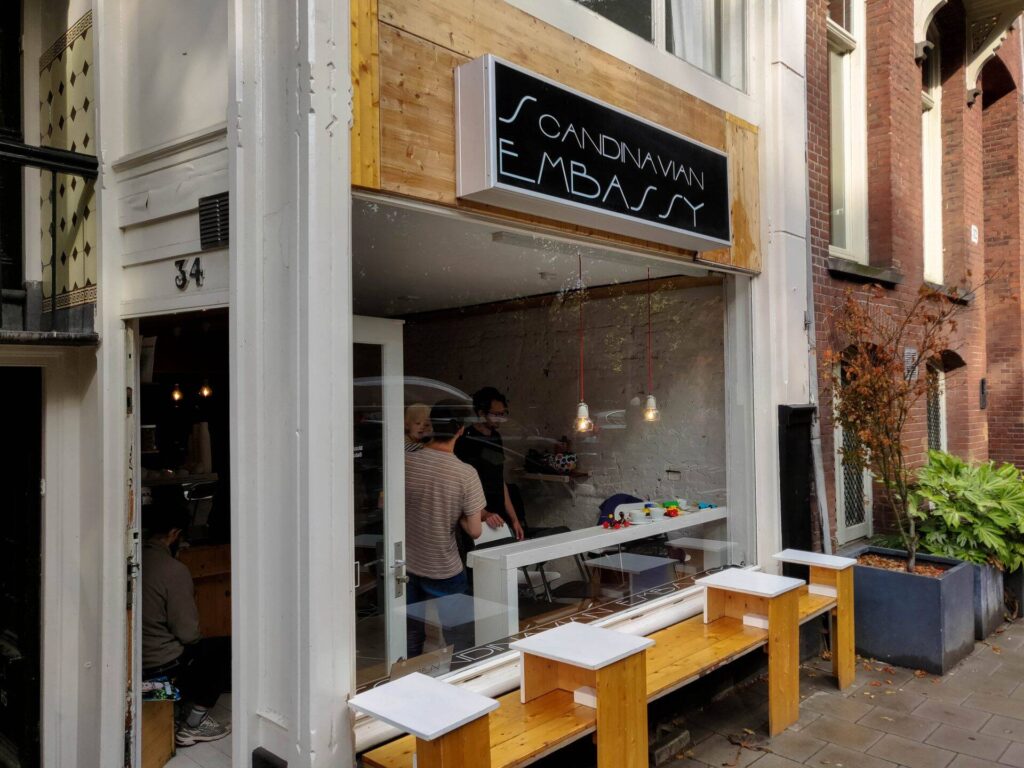 5. De Wasserette
De Wasserette, with its rustic charm and inviting atmosphere, seamlessly blends into Amsterdam's cozy ambiance. Known for its artisanal bread and pastries, the café provides an inviting environment for those seeking a laptop-friendly space. The wooden tables, ample natural light, and the aroma of freshly baked goods set the stage for a productive work session, complemented by their selection of coffees and teas.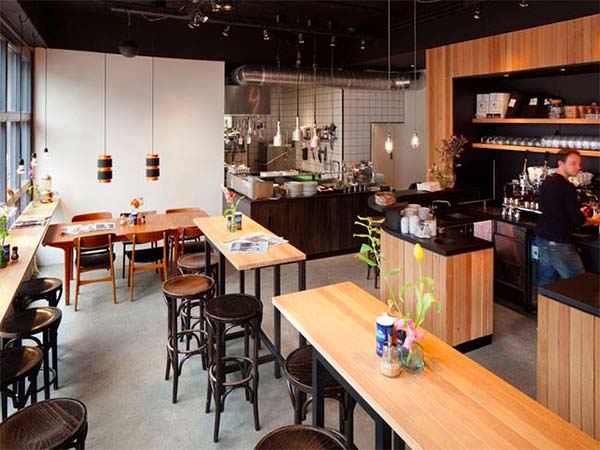 Amsterdam's coffee culture and digital-friendly mindset have given rise to an array of cafés where remote workers can find solace while pursuing their professional endeavors. From the trendy Coffee & Coconuts to the coffee perfectionists' haven, Lot Sixty One Coffee Roasters, each café offers a unique experience. So, whether you're a digital nomad in search of an inspirational workspace or a traveler looking to soak up Amsterdam's charm while catching up on work, these laptop-friendly cafés have got you covered. Embrace the blend of productivity and leisure that Amsterdam's coffee scene has to offer.