Netherlands Postgraduate Education System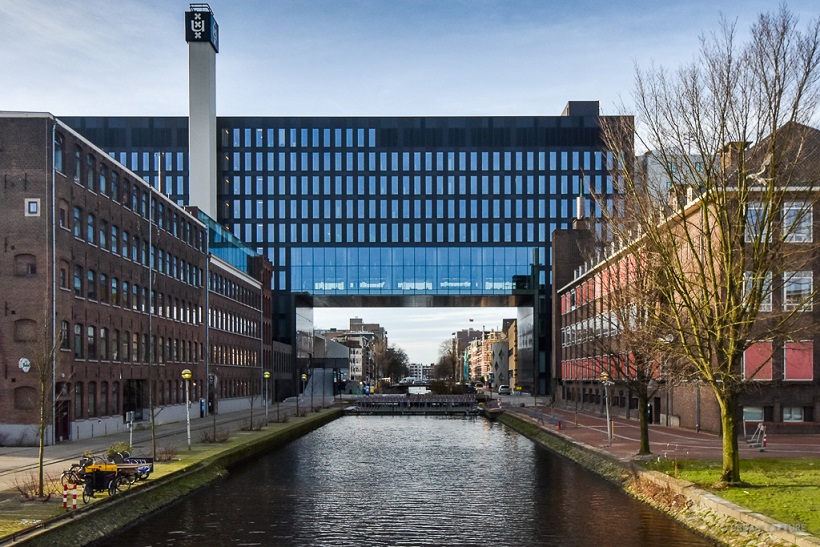 Netherlands Postgraduate Education System and Duration
The Netherlands is one of the best countries in Europe to study for undergraduate and graduate studies. Many Dutch universities offer a wide range of English language study options. Dutch universities rank very high according to many prestigious assessment bodies such as QS Rankings, Leiden Rankings, Times Higher Education Rankings. In the Netherlands, which has at least 8 universities in the top 300 in the world rankings, there are important conditions that international students must meet for master's degree.
Postgraduate education can be obtained in many cities in the Netherlands. Tilburg, Amsterdam, Vrije, Eindhoven University of Technology, Erasmus Rotterdam, Twente, Leiden, Maastricht, Utrecht and many more can be cited among the Dutch universities that offer English education options and high academic standards. The most popular master's programs in the Netherlands are generally departments of architecture and fine arts, engineering programs, business economics and economics, as well as departments with high academic value such as psychology, social sciences and very well invested in research universities.
There are 2 different options for university education in the Netherlands. One of them is research universities and the other is applied sciences universities. Research universities stand out as universities that are more preferred by international students and are perceived to have a higher value. Universities of applied sciences, on the other hand, stand out as the options that should be preferred more by students who aim to work and employment after education rather than academic goals, in order to enter the sector and enter the working life.
Dutch Master's Program Equivalency
Many of the universities in the Netherlands offer high standards of education, have high rankings in international university rankings, thanks to their curriculum compatibility. Among the education options abroad, it has proven its high quality in postgraduate education in the Netherlands in rankings such as QS World Rankings, Times Higher Education and Princeton Review.
What are the admission and application requirements for postgraduate studies in the Netherlands?
Dutch universities are world-renowned. Therefore, it is the case that universities attract great attention from international students and receive a large number of applications. Students seeking a master's degree in the Netherlands must have a good academic qualification and preparation, especially if they want to apply to research universities.
Dutch universities entry requirements for masters:
Students must submit a valid IELTS score of at least 6.5 and still a valid test result to the university.
The motivation and references of the student are also very important to be able to study at Dutch universities. Student admission is unthinkable without a good motivation letter and reference letters from quality instructors and employers.
Another indispensable part of postgraduate education in the Netherlands, which should be carefully examined, is the desired academic and work experience. Students who want to do a master's degree in the Netherlands need to prepare a good portfolio and CV according to their departments.
(CV (curriculum vitae) will vary according to the field and subject applied by the student. Of course, more work experience will be required for a student who will do an MBA. Students who want to continue in the field of architecture or art should also showcase their talents by creating a portfolio.)
It is very important for international students who want to study abroad to choose an overseas education consultant who has a good knowledge of the Dutch education system, knows the application conditions and facilitates communication with universities.
Netherlands GPA Required for Master's Degree
In the Netherlands, we generally recommend a GPA of 3.0 for research universities and at least 2.5 for universities of applied sciences.
How are the postgraduate fees and living costs in the Netherlands?
Master's fees in the Netherlands usually range between €9,000-18,000. While this is the price stated for Turkish students, if you are a European citizen, the average tuition fees are between €2,000-4,000. You can also apply for various scholarships available for foreign students. Living costs vary from city to city in the Netherlands. Your food and beverage, accommodation and transportation costs will vary between 1,200-1,500 € per month in Amsterdam, you can foresee that these fees will be between 900-1,200 € in other cities.
The Netherlands is in the "best universities in the world" ranking!
The Netherlands, which is among the best universities in the world with more than one university, opens the doors of many undergraduate and master's programs to students.
Delft University of Technology (TU Delft)- 57th (QS World
Rankings) / 78th (Times Higher Education)
University of Amsterdam-61st (QS World Rankings) / 66th (Times Higher Education)
Eindhoven University of Technology- 120th (QS World Rankings) / 187th (Times Higher Education)
Leiden University- 128th (QS World Rankings) / 70th (Times Higher Education)
Utrecht University-121st (QS World Rankings) / 75th (Times Higher Education)
University of Groningen- 128th (QS World Rankings) / 80th (Times Higher Education)
University of Twente-197th (QS World Rankings) / 201st (Times Higher Education)
Erasmus University Rotterdam-197th (QS World Rankings) / 72nd (Times Higher Education)
Maastricht University- 234th (QS World Rankings) / 121st (Times Higher Education)
Vrije University-236th (QS World Rankings) / 116th (Times Higher Education)
(Rankings such as QS World Rankings, Times Higher Education, Princeton Review are recognized by YÖK)
Dutch State Universities
Eindhoven University of Technology
Erasmus University Rotterdam
University of Twente
Maastricht University
Utrecht University
Vrije University
Leiden University
Radboud University
Netherlands Private Universities
Nyenrode Business University
Netherlands Postgraduate Courses and Programs
Consultancy in many department options for graduate candidates who want to study abroad. Some of the graduate departments and programs from the schools we have agreements with in the Netherlands:
Erasmus University Rotterdam
Master in Management/ 1 year (Business Administration)
Financial Economics/ 1 year (Financial Economics)
Health Economics / 1 year (Health Economics)
Eindhoven University of Technology
Sustainable Energy Technology/ 2 years (Sustainable Energy Technology)
Data Science and Entrepreneurship/ 2 years (Data science and Entrepreneurship)
Innovation Management/ 2 years (Innovation management)
Maastricht University
Artificial Intelligence/ 2 years
Biomedical Sciences/ 2 years (Biomedical Sciences)
Business Research/ 2 years (Business Research)
Leiden University
Arts and Culture/ 1 year
Biodiversity and Sustainability/ 2 years(Biodiversity and Sustainability)
Digital Media in Human Development/ 1 year
Netherlands Graduate Application Period and Dates
| | |
| --- | --- |
| University of Amsterdam | April 1 – November 1 |
| Maastricht University | January 15 (for Numerous Fixus programs) – April 1 |
| Tilburg University | April 1- October 1 |
| Vrije University | January 15 (for Numerous Fixus programs) – April 1 |
| University of Groningen | January 15 (for Numerus Fixus programs) – May 1 |
| Erasmus University Rotterdam | November 1 – April 15 |
| Radboud University | January 15 (for Numerous Fixes programs) – March 1 |
| Eindhoven University | May 1- November 1 |
| University of Twente | May 1 |
| Utrecht University | February 1- April 1 |
| Wittenborg University | January 1- April 1 |
| Hanze University | June 1 |
Dutch Universities Prices and Fees
| | | |
| --- | --- | --- |
| | Undergraduate Programs | Master Programs |
| University of Amsterdam | €8,910-€10,000 | €15.000-€20.200 |
| Maastricht University | €8,000- €10,900 | €13.800- €16.800 |
| Tilburg University | € 8.900- €14.700 | €14.700 |
| Vrije University | €8,796- €12,335 | €14.600-€15.600 |
| University of Groningen | €10.000- €14.800 | €14.300- €15.900 |
| Erasmus University Rotterdam | €6.900-12.500 | €11.800-€19.400 |
| Radboud University | €11.500- €14.500 | €16,000-€16,500 |
| Einhoven University of Technology | €11.000 | €16,000 |
| University of Twente | €9,250-€12.918 | €12.500-€16.250 |
| Utrecht University | €9.090-€12.159 | €17.280-€20.715 |
| Wittenborg University | €8.900-€9.800 | €12.600-€18.300 |
| Hanze University | €8.900-€13.800 | €11.300-€14.580 |
Top 25 Netherlands Largest Companies: 2022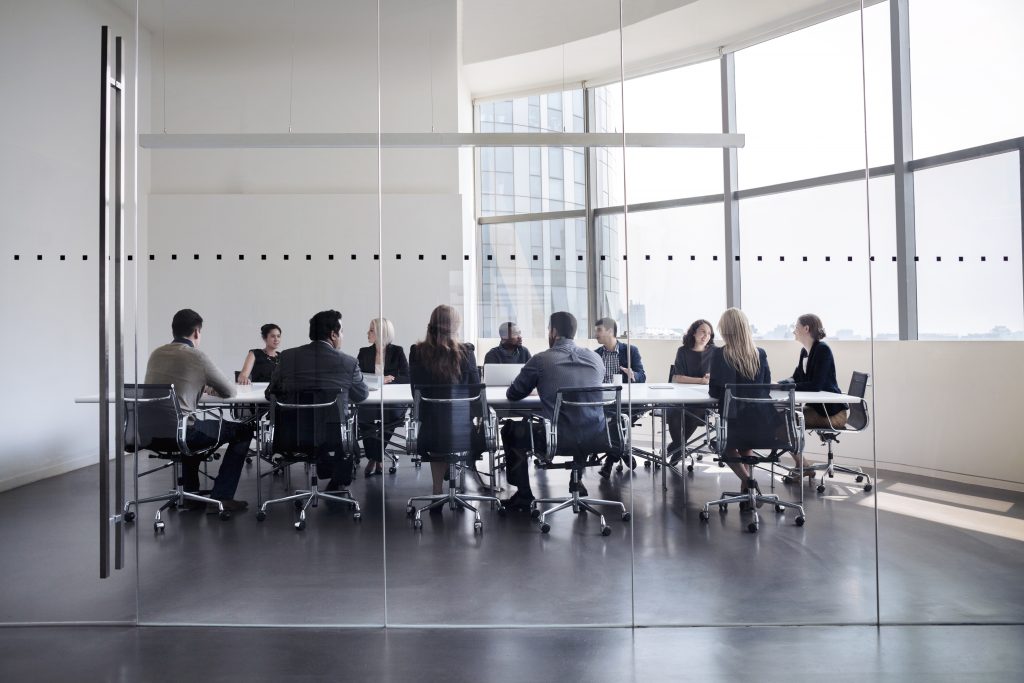 In our article on the Biggest Companies of the Netherlands, we wrote the Top 50 companies of the Netherlands for 2022, according to the data of brandirectory.com.
1-  Shell
Royal Dutch Shell is one of the world's largest petrochemical companies originating in the Netherlands, created by the merger of Shell and Royal Dutch companies. (Wikipedia)
2- KPMG

KPMG is a multinational professional services network and one of the Big Four accounting organizations along with Deloitte, Ernst & Young, and PWC(PricewaterhouseCoopers). Based in Amstelveen, the Netherlands, KPMG employs 207,050 people and has three service lines: financial audit, tax and advisory. (Wikipedia)
3- ING
Group is a Dutch multinational banking company. It provides services in areas such as insurance, commercial banking, investment banking and portfolio management. It has branches in 40 countries around the world.
TOP 25 Companies in Netherlands 2022
| | | | | | | |
| --- | --- | --- | --- | --- | --- | --- |
| 2022 | 2021 | Name | 2022 | 2021 | 2022 | 2021 |
| 1 | 1 | Shell | $49,925M | $42,156M | AAA- | AAA |
| 2 | 2 | KPMG | $12,901M | $12,188M | AAA- | AAA- |
| 3 | 3 | ING | $9,619M | $9,972M | AA+ | AAA- |
| 4 | 4 | Rabobank | $7,724M | $7,573M | AA+ | AAA- |
| 5 | 6 | Heineken | $6,925M | $5,646M | AAA | AAA- |
| 6 | 5 | Philips | $6,714M | $7,535M | AA+ | AA+ |
| 7 | 8 | ASML | $5,944M | $4,111M | AA+ | AA |
| 8 | 7 | SPAR | $5,396M | $4,316M | BBB | A- |
| 9 | 14 | Just Eat Takeaway.com | $4,537M | $2,965M | AA- | A |
| 10 | 11 | randstad | $4,285M | $3,348M | AA | AA- |
| 11 | 9 | Unilever | | | | |
| 12 | 13 | kpn | | | | |
| 13 | 10 | NN Group | | | | |
| 14 | 12 | ABN AMRO | | | | |
| 15 | 16 | NXP | | | | |
| 16 | 15 | Wolters Kluwer | | | | |
| 17 | 17 | Aegon | | | | |
| 18 | 21 | ASR | | | | |
| 19 | 24 | Jumbo | | | | |
| 20 | 18 | AkzoNobel | | | | |
| 21 | 20 | bol.com | | | | |
| 22 | 22 | GrandVision | | | | |
| 23 | 23 | Vodafone ziggo | | | | |
| 24 | 19 | SIGNIFY | | | | |
| 25 | 25 | Albert Heijn | | | | |
Netherlands' Largest Companies in 2022.
How are the salaries in the Netherlands?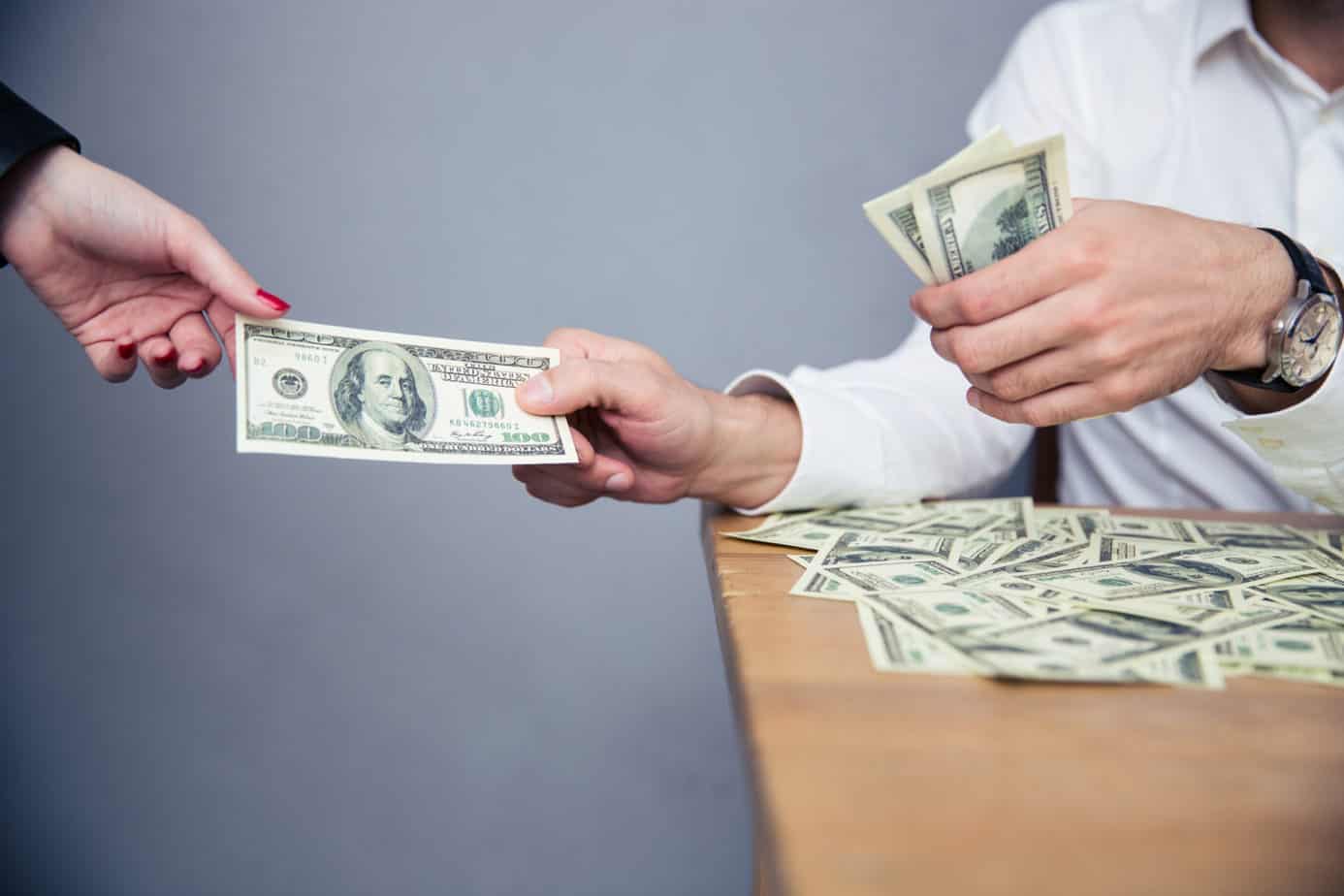 While preparing a guide on subjects such as settling abroad and living, we realized that the first question that comes up is always salary. "How are the salaries in the Netherlands?", "What do we earn?" the questions go. Since it is curious, we researched it for you. Who earns how much in the Netherlands?
We think that the video below is very useful about our monthly expenses.
When we have a more or less idea of ​​both expenses and salary, we think that the issue of salary expectation at least becomes a little clearer. This way, you can more or less predict what you'll have before you spend. What is the average salary in the Netherlands? The answers are below.
For the figures below, we used the national professional directory , cbs.nl , glassdoor.nl .
Before going into details, let's mention that salaries are calculated on a gross basis. On top of this gross salary, an approximate salary, called holiday allowance, which is paid every June, is added. To be sure, though, it's a good idea to ask the company you're interviewing if vacation pay is included in their gross salary. As for the net salary calculation part , you can use thetax.nl . However, we also put the table of tax brackets according to income below. Note that you will pay less tax if you are a highly skilled migrant. Again, on the site we just mentioned, there is an option for this as well.
| Taxable income (Gross) | Tax rate |
| --- | --- |
| € 0 – 20.711 | 36.65% |
| € 20,712 – 68,507 | 38.10% |
| € 68,508+ | 51.75% |
What is the average income in the Netherlands?
According to the figures for the first quarter of 2020, the workforce consists of approximately 9.5 million people in total. 7.5 million of them are working in a paid job. As for the salaries they receive, the average income is around € 36,500 . This figure includes holiday allowance and, as we said before, it is gross. The net wage received by the employee is € 2,245 . Of course, this average figure includes part-time workers and temporary workers. For this reason, we can say that the average of full-time employees is slightly higher.
Finally, let's leave the gross minimum wage table below and move on to the average salaries. As you can see above, because the tax bracket is low, almost all of the money goes to the working person.
| Age | Monthly | Weekly | Daily |
| --- | --- | --- | --- |
| 21 and over | € 1,653,60 | € 381,60 | € 76,32 |
| 20 | € 1,322,90 | € 305.30 | € 61.06 |
| 19 | € 992,15 | € 228.95 | € 45,79 |
| 18 | € 826,80 | € 190,80 | € 38.16 |
| 17 | € 653.15 | € 150,75 | € 30.15 |
| 16 | € 570,50 | € 131,65 | € 26,33 |
| 15 | € 496.10 | € 114,50 | € 22,90 |
How are the salaries in the Netherlands?
Salary is a very personal matter. The salary of two people working in the same profession and having the same experience does not have to be the same. The average range can naturally play a lot when you include those who specialize in certain areas in different experience. Therefore, when you see the numbers below, do not immediately condition yourself to the lower or upper limit. Moreover, since the west of the country is much more expensive than other regions, average salaries can exceed the figures here.
Engineer: When it comes to engineering, it actually covers a very wide area. We can accept Construction, Electricity, Machinery and all branches in this class. The average salary ranges from €2,300 to €4,600 .
Agricultural Engineer: If you just said that it covers all engineers, wait for the salary. Agricultural engineer salaries range from €4,500 to €8,000 .
Software Industry: We have come to another very broad area again. The average salary is € 1,937 – € 4,400 . But this figure does not include software architects and senior technical developers. Salaries go up to between € 4,000 and € 8,000 there.
Technician-Technician: In short, let's call this team a master. Those who have their own business already call money by different names. But salaried employees earn an average salary of € 1,700 – € 5,000 .
Lawyer: Even though it is very difficult to register to the bar in the Netherlands with your diploma, there are a few areas to work on. Generally speaking, the average salary is around €4,890 – €8,208 .
Judge: While we were looking at the judge, we saw the salaries just as we were about to button the front of our jacket. Yes, no mistake, they earn much less than a lawyer. The range is very wide, as they receive very variable salaries depending on the institution they work for. € 2,407 – € 7,757
Firefighter: Unfortunately, the salaries of that sexy profession we see in American movies are not very high here. A firefighter earns an average of €1,429 – €2,538 .
Realtor: If your realtor is coming to the appointment in a state-of-the-art sports car, he's probably not a salaried employee. Their income varies according to the sales they make and the number of customers they bring to the company they work for. That's why the average salary range is wide and calculated as € 1.600 – € 5.200 .
Graphic Designer: I think designers earn less than they deserve here. Their average income ranges from € 1,900 to € 2,800 .
Archaeologist: Although there are not many job opportunities in the Netherlands, if you are in the lucky few who have a job, your income will average between €1,628 – €4,378 .
Film Industry Technical Professions: Salaries are almost close to each other, from graphic designer to post production. As far as we can see, the official income seems to be low, as it works on a project basis. We can say that the average figure is  between € 1.000 – € 2.300 .
Pharmacist: We could not find any information for those who have their own pharmacy. But the average salary of salaried pharmacists is around € 3,200 – € 4,290 .
Pharmacy Foreman:  Their average income is between € 1,505 – € 2,590 .
Dentist: Here, the dental event is based on clinics. The salary range is lower than we expected, probably because there is no service included in the general insurance. They earn an average of €3,250 – €5,185
Dental Technician: When you see the salary and think why it is so low, the answer is simple. The figure seems lower than they would normally get, as they generally work part-time. However, let's give the official figure € 1.285 – € 2.993
Nurse – Elderly Caregiver: Since the salaries are almost the same, we share these health workers in the same article.  They earn an average of € 1,979 – € 2,828 per month .
Family Physician: The health system in the Netherlands is a little different. Family physicians, who are the backbone of the system, receive a monthly salary of €3,460 – €5,900 .
Specialist Doctor: The doctors you can go to after getting approval from your family doctor are called specialist doctors. Their average income ranges from € 5,833 to € 10,833 .
Psychiatrist: The average income is just as interesting € 5,833 – € 10,833 .
Dietitian: Here we are based on a salaried dietitian. Those with their own clinic charge €62 for the average hourly rate. Salary workers earn €1,670 – €3,400 .
Veterinarian: The veterinarians of our beloved Filip and Lagertha's nightmare earn an average of € 2,000 – € 5,000 per month .
Biologist: They have an average earnings of € 2,000 – € 3,600.
Driver: When we look at all kinds of averages from the ambulance to the bus, we see similar figures, € 1.663 – € 2.821 .
Captain: Since the training processes are also included in the salary period, the lower limit may seem too low. But don't be fooled, look at the upper limit € 2.850 – € 15.000 .
Pilot: Since they are considered salaried employees during the training process that lasts for about 2 years, the lower limit starts from this low. After starting the flights, the annual salary starts to be around € 80.000 and above. Average figures are  € 2.250 – € 16.500 .
Hostess: It's nice that they are constantly traveling. If you think it's a great job, you might be a little bored. Average salaries  are around € 1,600 – € 2,800 .
Teacher:  Actually, education is a very broad field. We decided to divide by age groups. Teachers of the youngest age groups earn between € 1,600 – € 2,500 .
Field Teacher: First degree teacher. Unlike regular teachers, they have the authority to teach in specific fields such as History, Dutch, Mathematics. Their salaries can also go up to between € 2,000 – € 5,000 , unlike normal .
Academician: Those who teach and research at universities earn an average of € 3.196 – € 4.998 .
Journalism:  Again, a very wide field from photographer to editor. But function-independent salaries are close to each other € 1.500 – € 6.500 .
Baker: Salaries are similar to pastry chefs from bakers. Average earnings  are €1,650 – €2,200 .
Finance Specialist: Professional technical specialists have similar salaries. They earn an average of €2,500 – €7,000 .
Architect: Another area we generalize. Their average salary ranges from €2,323 to €4,000 .
Prime Minister: Finally, we wanted to tell you how much the head of state gets paid. We can't give an average number as he is a single person. He earns around € 14.000 per
 month including all his bonuses and holiday allowance .
We hope we were able to answer some of your questions. The above are all averages. There may be very different salaries in each occupational group.
Guide to Finding a Job in the Netherlands
The Netherlands really takes the lead among the countries to live in Europe. Yes, although it is known as the land of freedom, this was definitely not our reason for choosing it. Yes, life is good, but there is a difficult point. It's also to find a job. That's why we decided to launch the Guide to Finding a Job in the Netherlands. In the meantime, what we will tell below are valid suggestions for finding a job not only in the Netherlands but also in many European countries.
If you want to work in the Netherlands, you want to find a job, but you don't know where to start, we have come to the rescue.
First of all, congratulations on your decision to work in the Netherlands. This is a big decision. It had been quite some time before we got to this point.
So, without wasting any more time, let's take a quick introduction to the Guide to Finding a Job in the Netherlands.
Guide to Finding a Job in the Netherlands
1- Language Subject
You wouldn't believe it, the Netherlands is the leader in speaking English in Europe after countries such as England and Ireland. It is said that the rate of speaking English is 72%, but in our opinion, the rate is much higher.
Therefore, with a good level of English, your chances of finding a job in the Netherlands are very high. So if you want to live in the Netherlands and you can speak English well, you don't have to worry too much about it.
Of course, some professions have to be done in the official language of the country due to their nature. For example, teaching, medicine. However, it is quite possible to find a job in areas such as IT, banking, engineering, knowing only English.
2- CV Preparation / The Road to a Great CV
It would be delusional to try to look for a job without a suitable CV. If we take into account that a recruiter looks at a CV for about 15-20 seconds, I think we will emphasize once again how important it is.
We would like to share with you a few points that work for us and that we truly believe to be correct.
– Never give a place to lies in your CV. You will be embarrassed and you may not get the job.
– Be as clear as possible, but your CV should not exceed 2 pages. This is one of the tips we believe is most beneficial. Nobody cares what primary school you go to.
– If your internships are remarkable, add them.
– Avoid abbreviations that only you know. Many companies use too many abbreviations and only those who work in that company know them. Be sure to avoid these abbreviations. Use only internationally recognized abbreviations.
– Consider that you will choose CV preparation based on the position. For some positions, it may be useful to bring certain characteristics and experiences to the fore. We've done this a lot, too.
– Don't make a typo. First impression is very important. Someone who makes a typo gives the impression of being careless to the CV reviewer.
– There is no photo requirement for CVs in Europe. That's why we didn't add it. Keep in mind.
– It must be up to date. Add the trainings you just went to.
– If you are not dealing with jobs such as advertising, graphic design, we say avoid very fancy CV types.
– Have an easy email address. Avoid addresses that are difficult to type and, if necessary, code over the phone. An e-mail address consisting of your first and last name, if possible.
– You must have a Skype account and write your Skype username on your CV.
– Write your mobile phone number with your country code at the beginning. Look, these may seem very simple, but they are very important.
Below we include a few CVs that we found beautiful.
3-Motivational Letter / Cover Letter
When applying for a job in the Netherlands and in many parts of Europe, you will see that a motivation letter is required. Motivation letter "Why should we hire you for this job?" article that answers the question. Some companies attach great importance to this article.
It does not need to be very long, but it should be an article that includes why you want the relevant position, what your experiences may be useful in this position, and that you are trying to convince the other party.
Some tips:
– Writing a separate motivation letter for each position definitely helps a lot. We share an example of a letter we use below by changing some parts.
– Be sure to write the date at the beginning.
– It is useful to specify the position you applied for and where you reached the position at the entrance.
– Write down what you currently do, what responsibilities you have, what you have done before, without overdoing it, by emphasizing the parts that you think are parallel to the position you are applying for.
– At the end of the letter, you need to make an effective conclusion, especially by using the keywords in the job posting. This is the most striking part of the letter. Do not forget this.
14.04.2020 (Date of the day)
To whom it may concern,
I was excited to see the job offer as XXXX (position name) position by XXX (company name) and I hope to be invited for an interview.
Recently, I am working as a XXX for XXX where my responsibilities include providing solutions to the customers based on their requirements and chasing new opportunities in order to develop a healthy project pipeline. I am in collaboration with cross functional teams-sales, marketing, product development and manufacturing on a global scale and I am supporting new product developments by giving information to the corporate laboratories based on customer feedbacks and competitives in the market. Building a strong customer relationship especially with the key decision makers is also an essential part of my job.
Previously, I worked for XXX, where I gained considerable project management skills planning as a XXX. I was managing all customer projects, coordinating all cross-functional teams, managing customer/3rd party relationships, providing engineering solutions to the issues faced at all phases of the projects and presenting the projects' status to upper management and other stakeholders. Also I gained considerable knowledge of FMEA, APQP and PPAP.
I also worked for XXX, where I worked as a XXX, was owner of the whole system with all aspects (performance, timing, cost, NVH, testing and supplier management) and honoured with an Engineering Excellence Award by XXX, I set all targets for my parts and managed all design verification plans and make sure the parts meet all program specific requirements.
I am confident that, I can offer you, strong supplier management, planning and tracking skills, problem solving skills, automotive background and can do attitude that you are seeking for …… Additionally, I am a fast learner and able to adapt to changes very quickly and I enjoy what I do. I look forward to learning more about this opportunity.