Discover centuries of Dutch heritage: Pulitzer Hotel Amsterdam
Discover centuries of Dutch heritage: Pulitzer Hotel Amsterdam. The Pulitzer Hotel Amsterdam is a luxury hotel located in the heart of Amsterdam, Netherlands. Here are some key facts and features about the hotel:
Location: The Pulitzer Hotel Amsterdam is located in the historic city center of Amsterdam, within walking distance of many of the city's top attractions, including the Anne Frank House, the Van Gogh Museum, and the Rijksmuseum.
Accommodations: The hotel has 225 guest rooms and suites, each designed with a unique style and featuring luxurious amenities such as marble bathrooms, plush bedding, and high-speed Wi-Fi.
Dining: The Pulitzer Hotel Amsterdam features several dining options, including Jansz., a restaurant serving contemporary Dutch cuisine; Pause, a café and bar offering coffee, cocktails, and light bites; and Pulitzer's Bar, a classic cocktail bar with an extensive menu of drinks.
Facilities: The hotel offers a range of facilities and services, including a fitness center, a 24-hour business center, and a concierge desk that can assist with sightseeing tours, transportation, and other needs.
History: The Pulitzer Hotel Amsterdam is housed in 25 interconnected canal houses dating back to the 17th and 18th centuries, which have been beautifully restored and transformed into a luxury hotel.
Overall, the Pulitzer Hotel Amsterdam is a highly regarded luxury hotel known for its beautiful design, central location, and exceptional service.
The Pulitzer Hotel Amsterdam Prices
The prices at the Pulitzer Hotel Amsterdam can vary depending on a number of factors such as room type, season, and availability. However, to give you an idea of the price range, standard room rates at the Pulitzer Hotel Amsterdam typically start from around €250 per night, while suites can cost €500 or more per night. These prices are subject to change and may vary depending on the time of year and demand. Additionally, the hotel may offer promotions or special packages that can help to lower the cost of your stay. It's always a good idea to check the hotel's website or contact them directly to get the most accurate and up-to-date pricing information.
Website: https://www.pulitzeramsterdam.com
Location: Prinsengracht 323, 1016 GZ Amsterdam
Exploring Amsterdam's Best Laptop-Friendly Cafés for Digital Nomads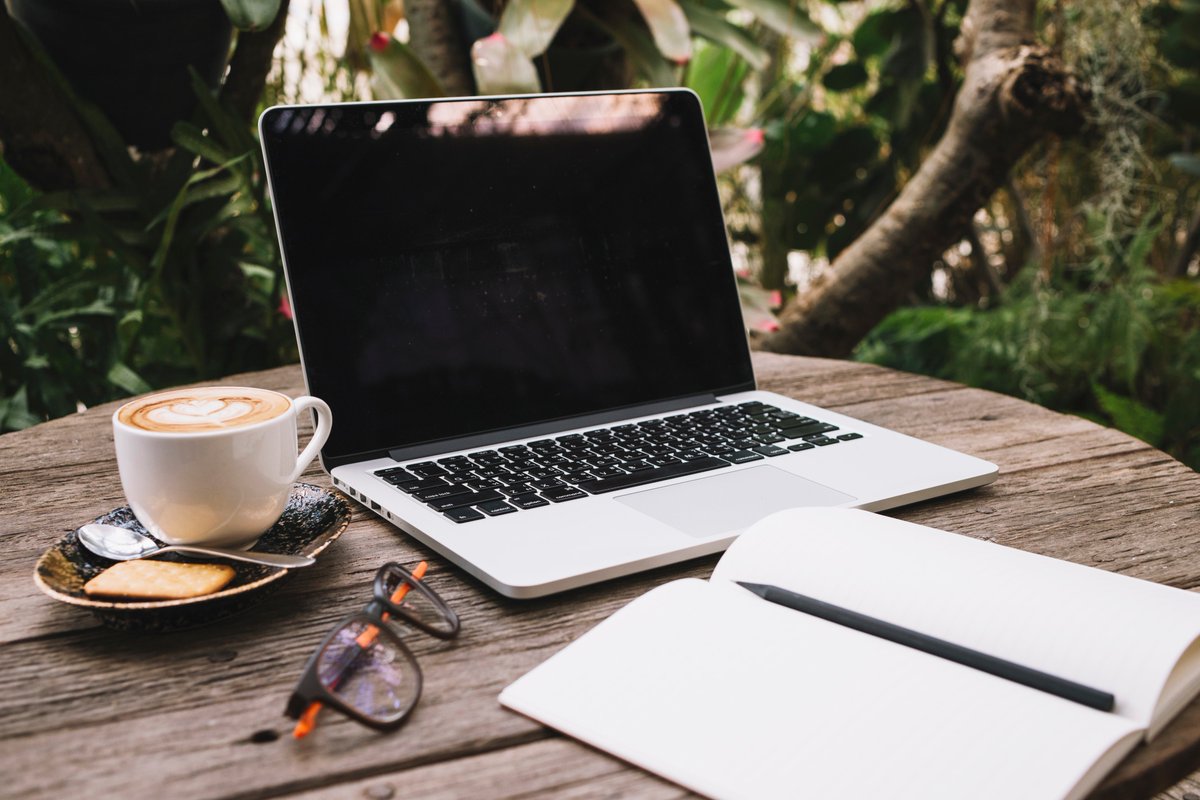 Amsterdam, renowned for its picturesque canals and vibrant cultural scene, has become a haven for digital nomads seeking a balance between work and exploration.
The city's charming coffee culture, coupled with its tech-savvy ambiance, has given rise to a plethora of laptop-friendly cafés that cater to the needs of remote workers. This article serves as a guide to some of the best laptop-friendly cafés in Amsterdam, where you can sip your favorite brew while staying productive.
Exploring Amsterdam's Best Laptop-Friendly Cafés for Digital Nomads
1. Coffee & Coconuts
Nestled in a former cinema, Coffee & Coconuts is a spacious and aesthetically pleasing café that offers a tranquil atmosphere for those seeking a productive work environment. With three levels of seating options, including cozy corners and communal tables, you can easily find your perfect spot. The café's ample power outlets, free Wi-Fi, and a menu featuring an array of coffee options, fresh juices, and healthy dishes make it a top choice for digital nomads.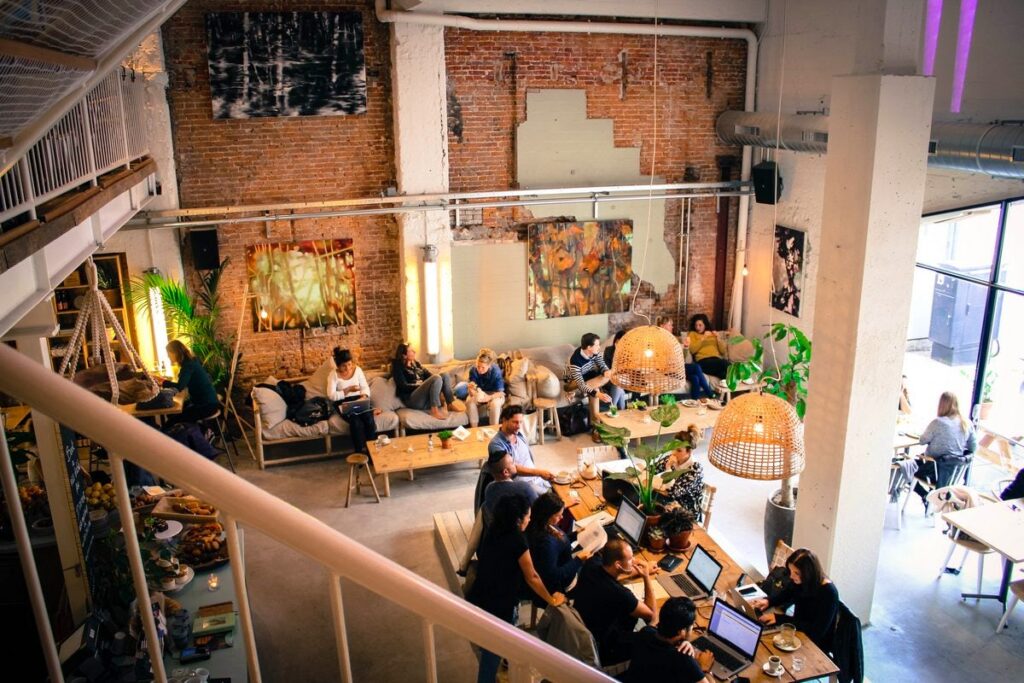 2. The Hoxton
Located along the Herengracht canal, The Hoxton is a stylish boutique hotel that boasts a welcoming lobby turned café, perfect for remote work. The ambiance blends vintage décor with modern amenities, offering a comfortable space to settle in with your laptop. The Hoxton provides complimentary Wi-Fi, a selection of delicious pastries, and a range of beverages from expertly brewed coffee to herbal teas.
3. Lot Sixty One Coffee Roasters
For the true coffee connoisseur, Lot Sixty One Coffee Roasters is a must-visit. This cozy café is celebrated for its exceptional coffee brewed from beans roasted on-site. The café's minimalist design and serene ambiance create an ideal setting for focused work. The absence of distracting background noise further enhances its suitability for remote work. While here, savor a cup of their artisanal coffee and perhaps engage in a quick chat with the knowledgeable baristas.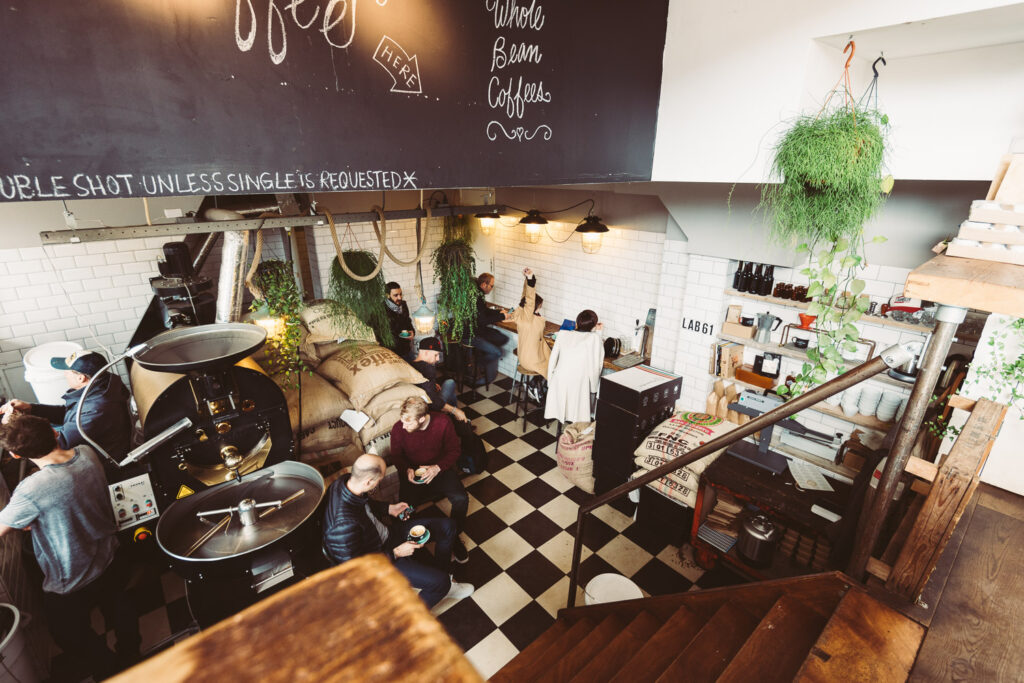 4. Scandinavian Embassy
A haven for lovers of Scandinavian design and quality coffee, Scandinavian Embassy offers a sophisticated space for digital nomads. The café's specialty coffee is crafted with precision, and the menu features an assortment of delectable treats. The minimalist interior, characterized by clean lines and natural materials, fosters a serene atmosphere, while the friendly staff ensures your caffeine fix is accompanied by a productive work session.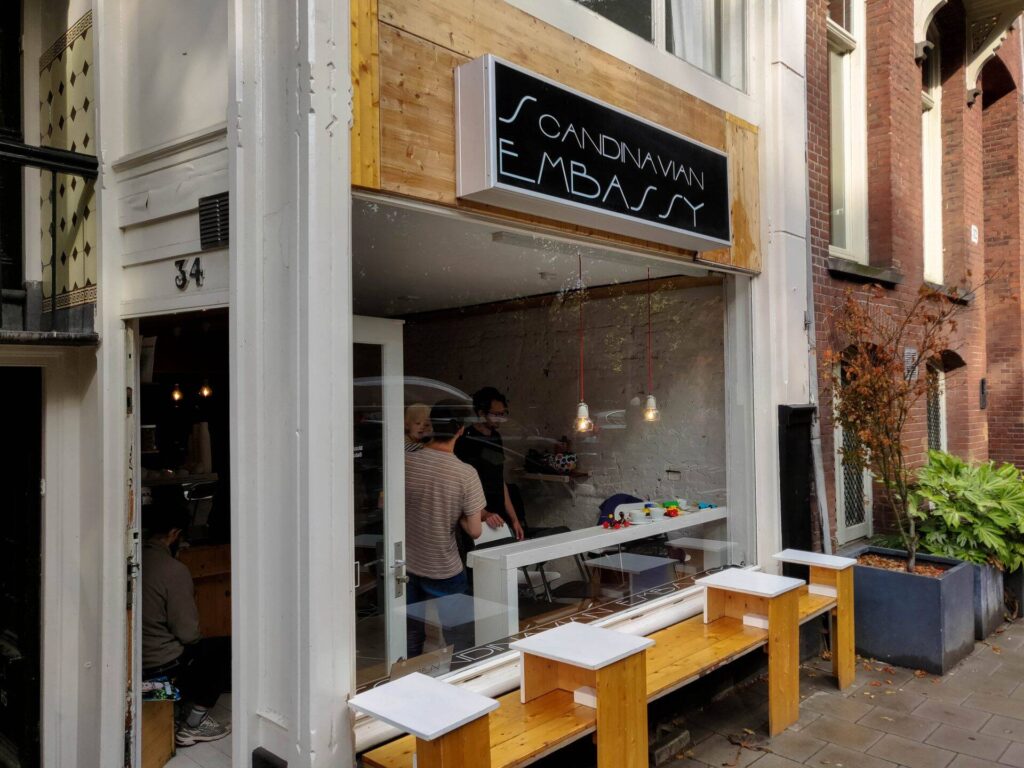 5. De Wasserette
De Wasserette, with its rustic charm and inviting atmosphere, seamlessly blends into Amsterdam's cozy ambiance. Known for its artisanal bread and pastries, the café provides an inviting environment for those seeking a laptop-friendly space. The wooden tables, ample natural light, and the aroma of freshly baked goods set the stage for a productive work session, complemented by their selection of coffees and teas.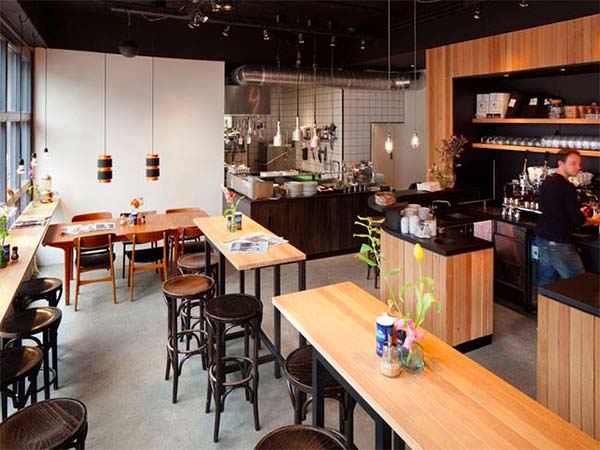 Amsterdam's coffee culture and digital-friendly mindset have given rise to an array of cafés where remote workers can find solace while pursuing their professional endeavors. From the trendy Coffee & Coconuts to the coffee perfectionists' haven, Lot Sixty One Coffee Roasters, each café offers a unique experience. So, whether you're a digital nomad in search of an inspirational workspace or a traveler looking to soak up Amsterdam's charm while catching up on work, these laptop-friendly cafés have got you covered. Embrace the blend of productivity and leisure that Amsterdam's coffee scene has to offer.