Uden, Netherlands: A Vibrant Town in North Brabant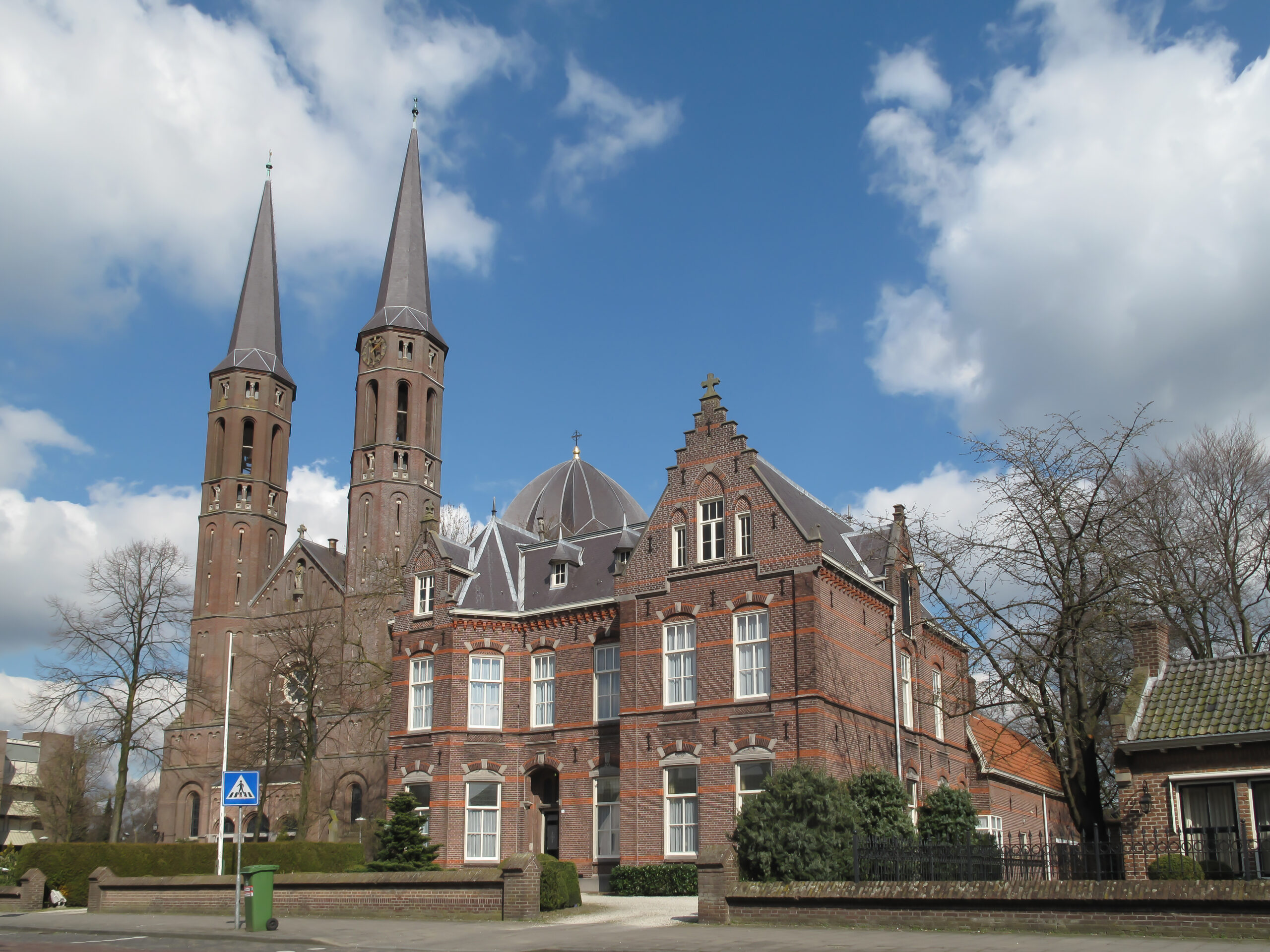 Uden is a picturesque town located in the province of North Brabant, in the southern part of the Netherlands. With a population of over 40,000, it is one of the larger towns in the region and offers a range of cultural and recreational activities for visitors and residents alike. In this article, we will explore the highlights of Uden and what makes it a great place to visit.
Discovering Uden's History and Culture
Uden has a rich history that dates back to the Middle Ages. It was originally a farming community, but over time it grew into a vibrant town with a thriving textile industry. Today, the town has preserved many of its historical buildings and landmarks, such as the Saint-Petrus Church, which dates back to the 14th century.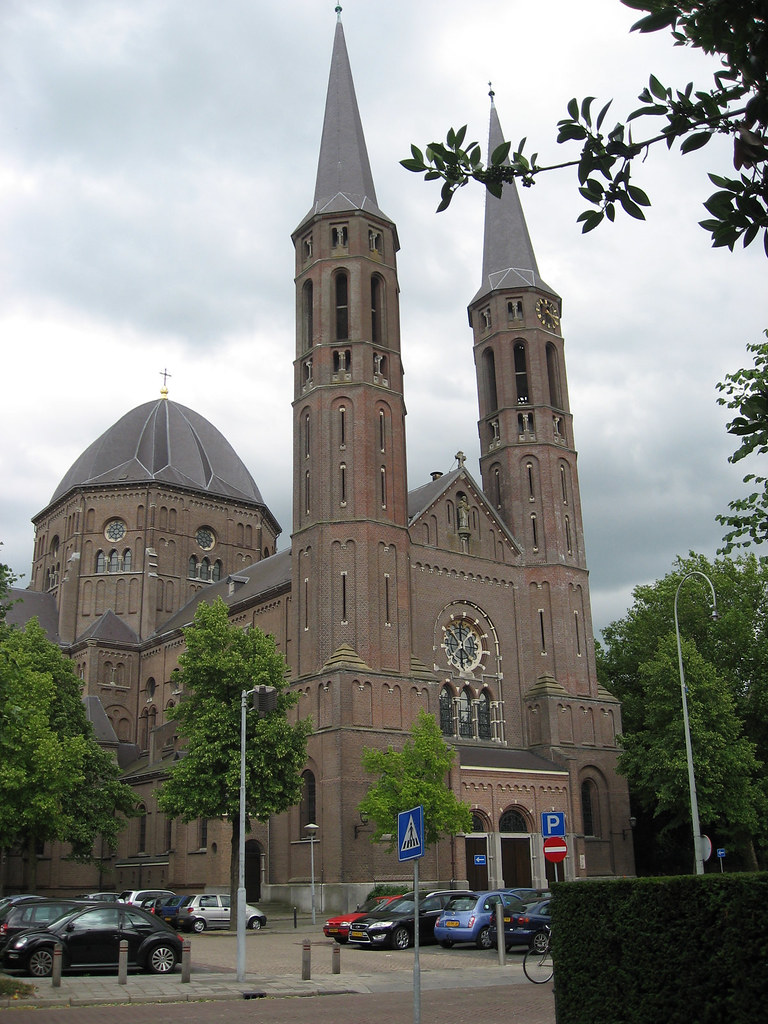 One of the town's cultural highlights is the Museum of Religious Art, which showcases an impressive collection of religious art and artifacts from various periods of history. The museum is housed in a former convent and offers visitors an opportunity to learn about the role of religion in Dutch culture.
The town is also known for its lively music scene, with regular concerts and festivals throughout the year. In the summer months, the Uden Jazz Festival attracts visitors from all over the country and beyond.
Outdoor Activities in Uden
Uden is situated in a beautiful natural environment, with extensive forests, parks, and lakes. The town's proximity to the Maashorst Nature Reserve makes it an ideal destination for nature lovers, hikers, and cyclists. The reserve covers over 3,500 hectares and is home to a diverse range of flora and fauna, including wild boar, deer, and birds of prey.
The nearby De Bedafse Bergen is another popular destination for outdoor activities. This area features sand dunes, heathland, and forests, making it a great spot for a day of hiking or cycling. The town also has several parks and recreational areas, including the spacious Volkelse Veld, which offers ample opportunities for picnicking, sports, and relaxation.
Shopping and Dining in Uden
Uden has a lively town center, with numerous shops, restaurants, and cafes. The town's main shopping street, Marktstraat, is lined with a variety of shops, from well-known chain stores to independent boutiques. The weekly market, held on Saturdays, is another highlight of the town's shopping scene, offering fresh produce, artisanal products, and other goods.
For dining options, visitors can choose from a range of cuisines, including traditional Dutch, Italian, and Asian. The town has several highly rated restaurants, such as Restaurant Jambon and De Eetkaamer, which serve locally sourced ingredients and creative dishes.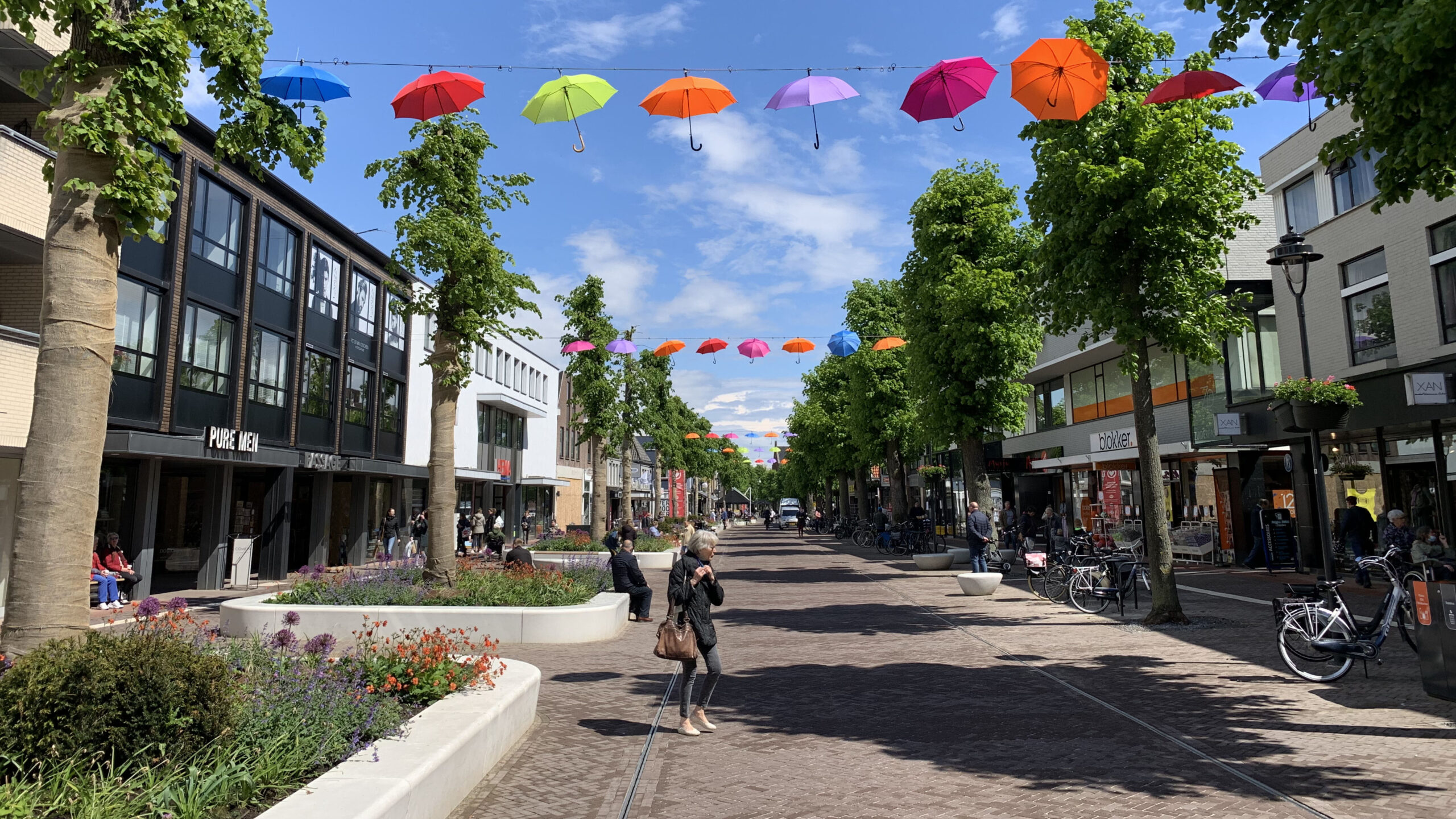 Uden is a charming town that offers something for everyone. Whether you're interested in history, culture, outdoor activities, shopping, or dining, there's plenty to see and do here. With its beautiful natural surroundings and friendly locals, Uden is a great destination for a weekend getaway or a longer stay.
Exploring Amsterdam's Best Laptop-Friendly Cafés for Digital Nomads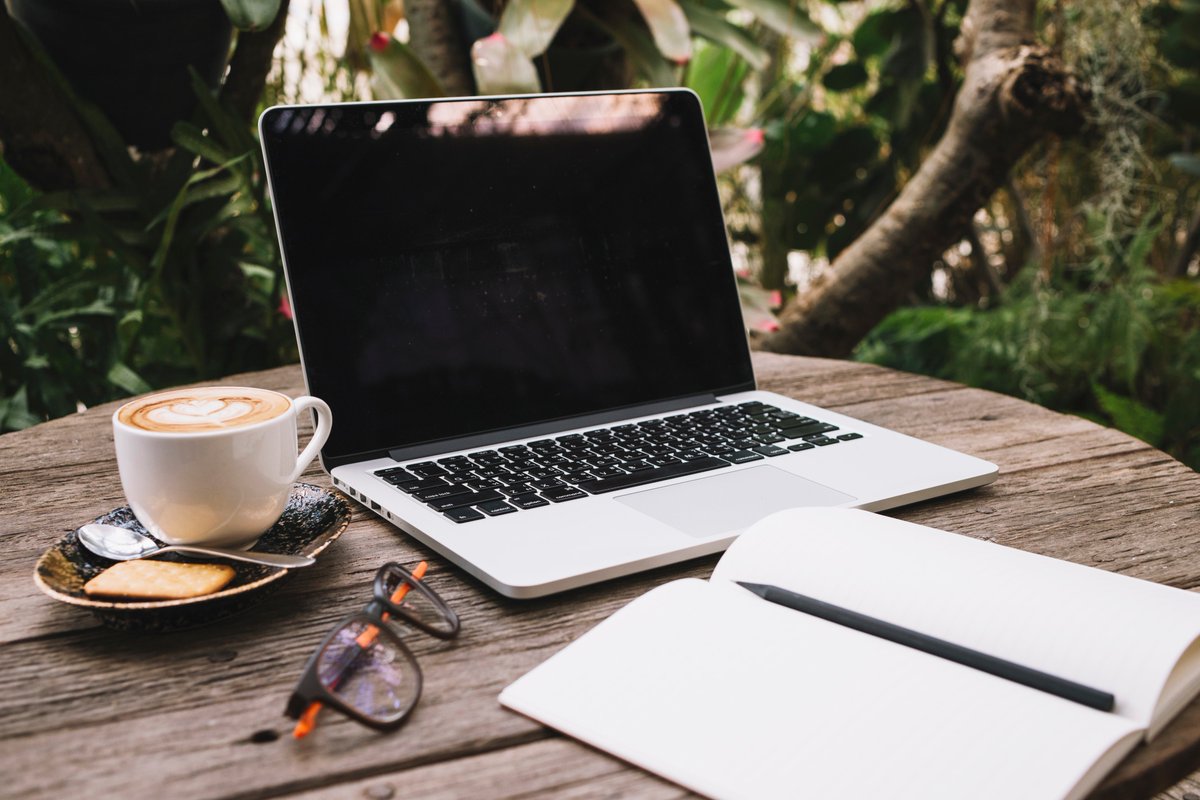 Amsterdam, renowned for its picturesque canals and vibrant cultural scene, has become a haven for digital nomads seeking a balance between work and exploration.
The city's charming coffee culture, coupled with its tech-savvy ambiance, has given rise to a plethora of laptop-friendly cafés that cater to the needs of remote workers. This article serves as a guide to some of the best laptop-friendly cafés in Amsterdam, where you can sip your favorite brew while staying productive.
Exploring Amsterdam's Best Laptop-Friendly Cafés for Digital Nomads
1. Coffee & Coconuts
Nestled in a former cinema, Coffee & Coconuts is a spacious and aesthetically pleasing café that offers a tranquil atmosphere for those seeking a productive work environment. With three levels of seating options, including cozy corners and communal tables, you can easily find your perfect spot. The café's ample power outlets, free Wi-Fi, and a menu featuring an array of coffee options, fresh juices, and healthy dishes make it a top choice for digital nomads.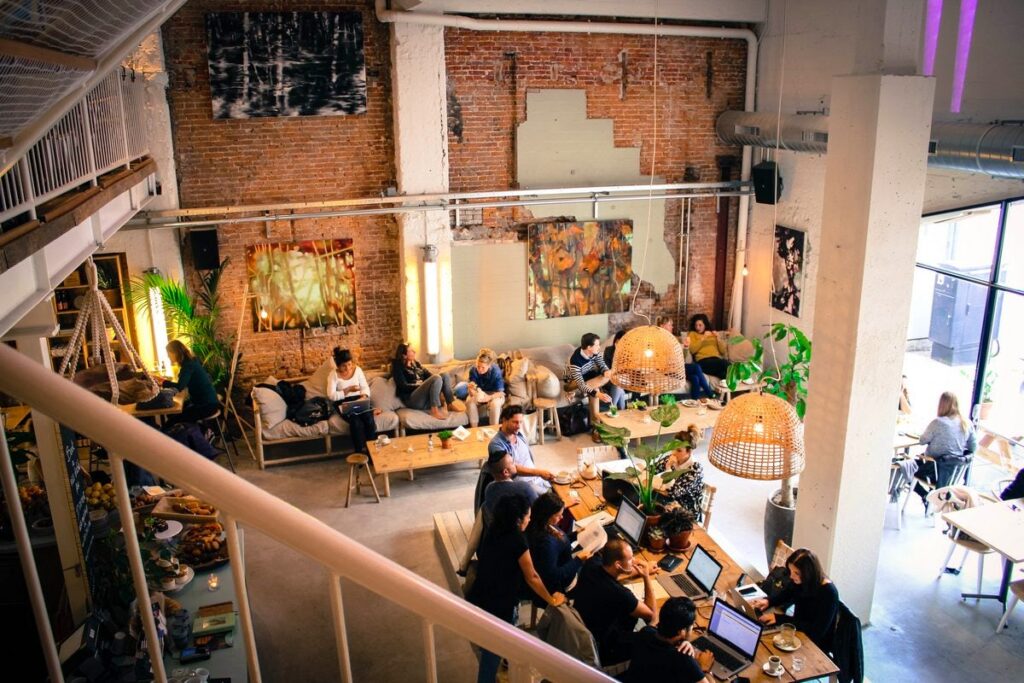 2. The Hoxton
Located along the Herengracht canal, The Hoxton is a stylish boutique hotel that boasts a welcoming lobby turned café, perfect for remote work. The ambiance blends vintage décor with modern amenities, offering a comfortable space to settle in with your laptop. The Hoxton provides complimentary Wi-Fi, a selection of delicious pastries, and a range of beverages from expertly brewed coffee to herbal teas.
3. Lot Sixty One Coffee Roasters
For the true coffee connoisseur, Lot Sixty One Coffee Roasters is a must-visit. This cozy café is celebrated for its exceptional coffee brewed from beans roasted on-site. The café's minimalist design and serene ambiance create an ideal setting for focused work. The absence of distracting background noise further enhances its suitability for remote work. While here, savor a cup of their artisanal coffee and perhaps engage in a quick chat with the knowledgeable baristas.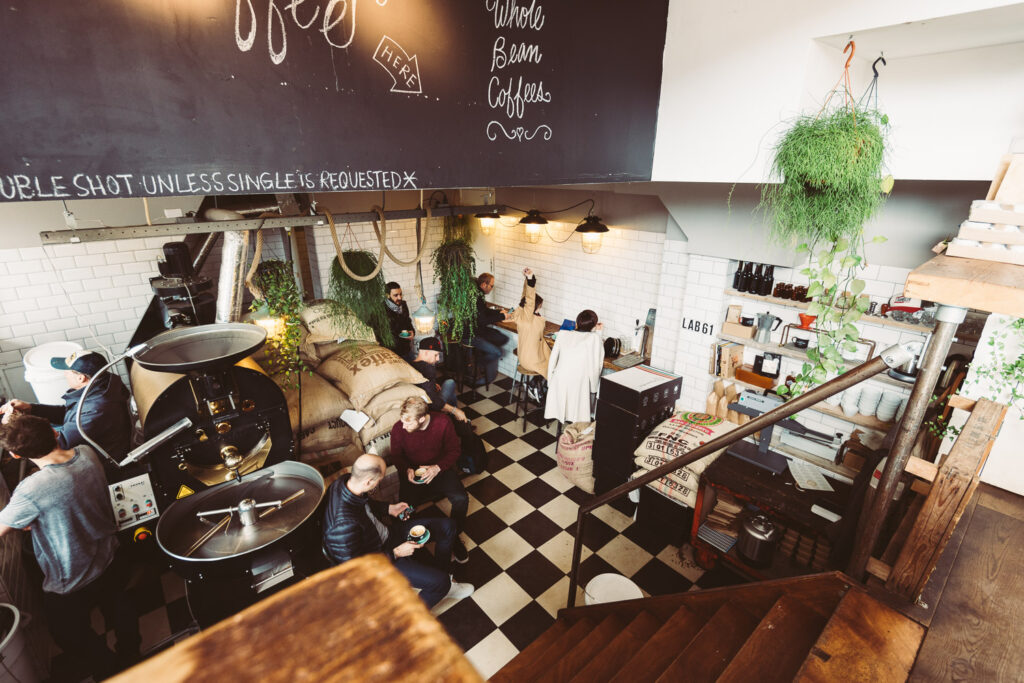 4. Scandinavian Embassy
A haven for lovers of Scandinavian design and quality coffee, Scandinavian Embassy offers a sophisticated space for digital nomads. The café's specialty coffee is crafted with precision, and the menu features an assortment of delectable treats. The minimalist interior, characterized by clean lines and natural materials, fosters a serene atmosphere, while the friendly staff ensures your caffeine fix is accompanied by a productive work session.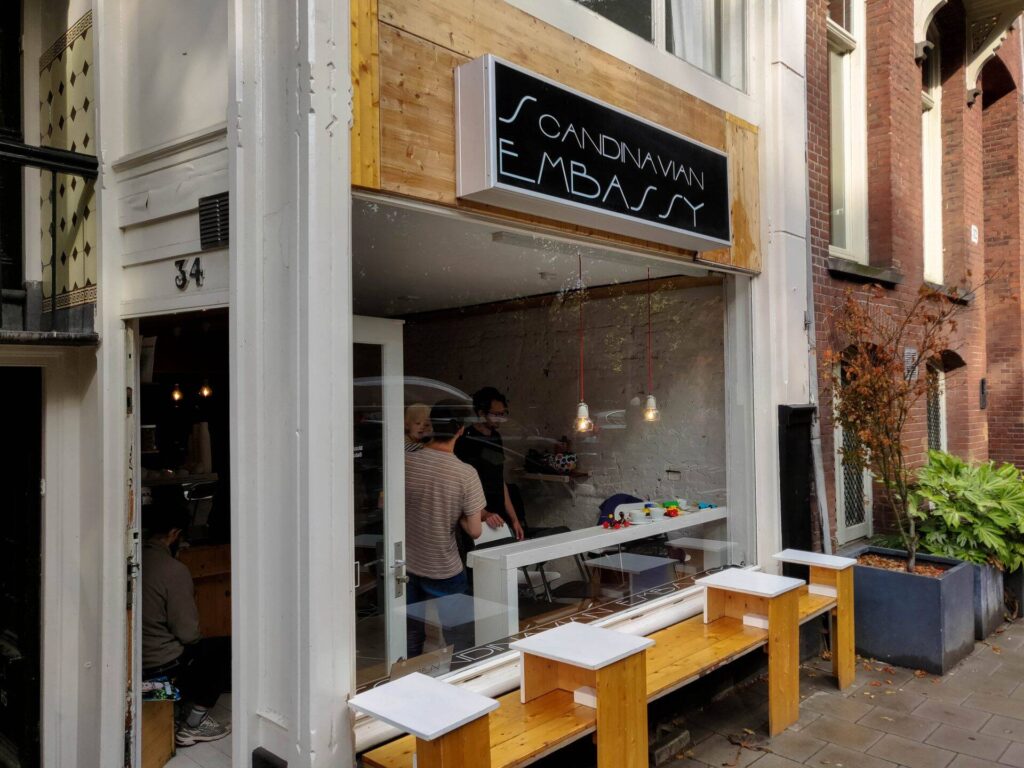 5. De Wasserette
De Wasserette, with its rustic charm and inviting atmosphere, seamlessly blends into Amsterdam's cozy ambiance. Known for its artisanal bread and pastries, the café provides an inviting environment for those seeking a laptop-friendly space. The wooden tables, ample natural light, and the aroma of freshly baked goods set the stage for a productive work session, complemented by their selection of coffees and teas.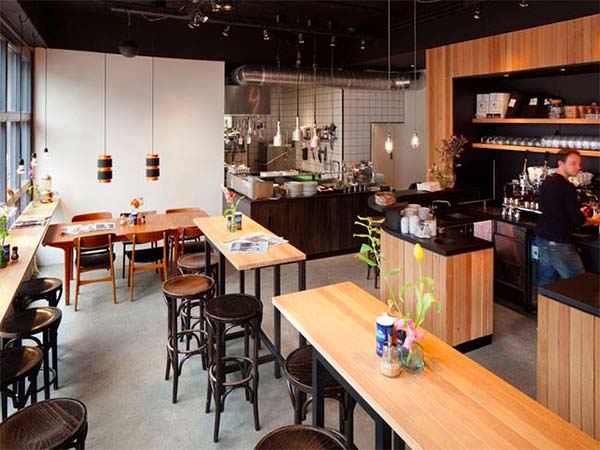 Amsterdam's coffee culture and digital-friendly mindset have given rise to an array of cafés where remote workers can find solace while pursuing their professional endeavors. From the trendy Coffee & Coconuts to the coffee perfectionists' haven, Lot Sixty One Coffee Roasters, each café offers a unique experience. So, whether you're a digital nomad in search of an inspirational workspace or a traveler looking to soak up Amsterdam's charm while catching up on work, these laptop-friendly cafés have got you covered. Embrace the blend of productivity and leisure that Amsterdam's coffee scene has to offer.