Tips to enjoy autumn in the Netherlands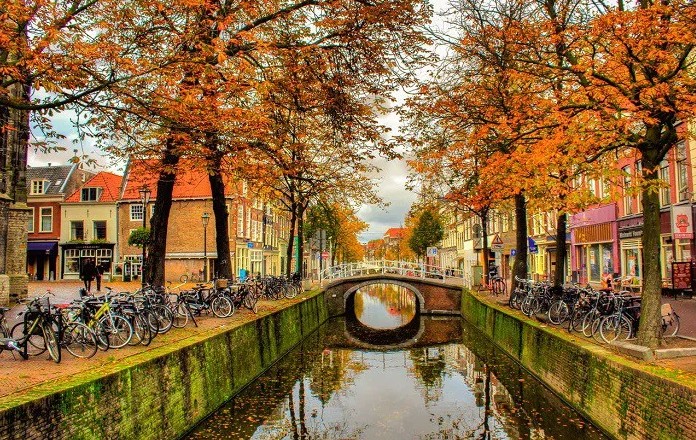 Tips to enjoy autumn in the Netherlands. On October 1 at 9:04 in the morning it was time to return to autumn, according to many one of the most beautiful and romantic seasons of the year in the Netherlands.
Falling leaves in the most beautiful colors, the earth smelling musty, and a mist hanging low over the vast flat landscape. No season brings as much character as fall. With these tips, this will be the most beautiful fall of your life.
Away from the summer crowds, there are plenty of ways to relax in the fall. The Netherlands changes from a pleasantly chaotic holiday environment to a calm, atmospheric and, above all, colorful environment that the average romantic comedy would enjoy. Why? The wind blows. The rain is falling. During the fall, Holland proves that it is alive. Something is happening in the country and that makes many sights and landscapes even more worthwhile.
Tips to enjoy autumn in the Netherlands
Forests
One of the best tips you can and maybe should give: in autumn, a walk in the woods is absolutely worth it. Yes, it's cold and yes, you will most likely get a couple of drops on your head during the ride. But what do you get in return? A great and healthy experience in one of the many wooded areas that our country houses. One thing stands out immediately: the many shades of brown and green that give the forest character.
And the probability of meeting wild animals is much higher than in summer, spring or winter. Small animals, such as hedgehogs and squirrels, prepare for hibernation and constantly forage for food, while deer, for example, are in mating season. And look up during a walk in the woods. Summer birds fly, winter birds arrive. A special show, without necessarily being a bird watcher.
Natural Areas
Throughout the country there are places to take a good walk. For example, go hiking in the Veluwe or walk in the Amsterdamse Bos. Enjoy the many sights in one of Drenthe's many nature reserves and spot red deer at Oostvaardersplassen. During the pleasant walk you should definitely visit one of the many pancake restaurants (pannekoeken). Think for example of De Paddestoel, located in the middle of the Hollandsche Rading forest or Strijland in Rheden, at the foot of the Posbank.
And there are beautiful places to spend the night, for example through Cabiner, an organization that has built special houses throughout the country. Then you sleep in the middle of nowhere and then walk to the next hidden gem. In Limburg you have the opportunity to spend the night on top of the Gulperberg. From a tree house to luxury accommodation, the Gulperberg 'glamping park' has a varied accommodation offer and is therefore very popular with cyclists and families. You can enjoy excellent walks in the area and the cozy town of Gulpen is worth a visit on its own.
Beaches
If you prefer to enjoy the outdoors, you can, and this sounds a bit crazy, also opt for a cool walk on the beach. Many beach bars are still open in the fall and are often equipped with a warm, romantic fireplace.
A walk on the beach in autumn also has another advantage: the number of tourists is very low compared to summer. It is also important to mention that not all places are open. Partly because the municipality forbids it in specific cases, to preserve the natural beach as much as possible and to adequately protect the growth of the dunes, partly because the owners simply start doing something else during this period.
Tips to enjoy autumn in the Netherlands
Museums
In addition, autumn is ideal for visiting museums: many special collections are often found in autumn, precisely to promote art. Well-known museums such as the Kröller-Müller Museum, the Central Museum in Utrecht and the Rijksmuseum in Amsterdam have countless paintings, sculptures and other special works of art. But smaller museums, often located in less popular Dutch areas, are also fun to visit in the fall. Think, for example, of one of the pearls of Overijssel: the Zwolle Museum De Fundatie, but also the Voorlinden museum in Wassenaar.
Tips to enjoy autumn in the Netherlands
Exploring Amsterdam's Best Laptop-Friendly Cafés for Digital Nomads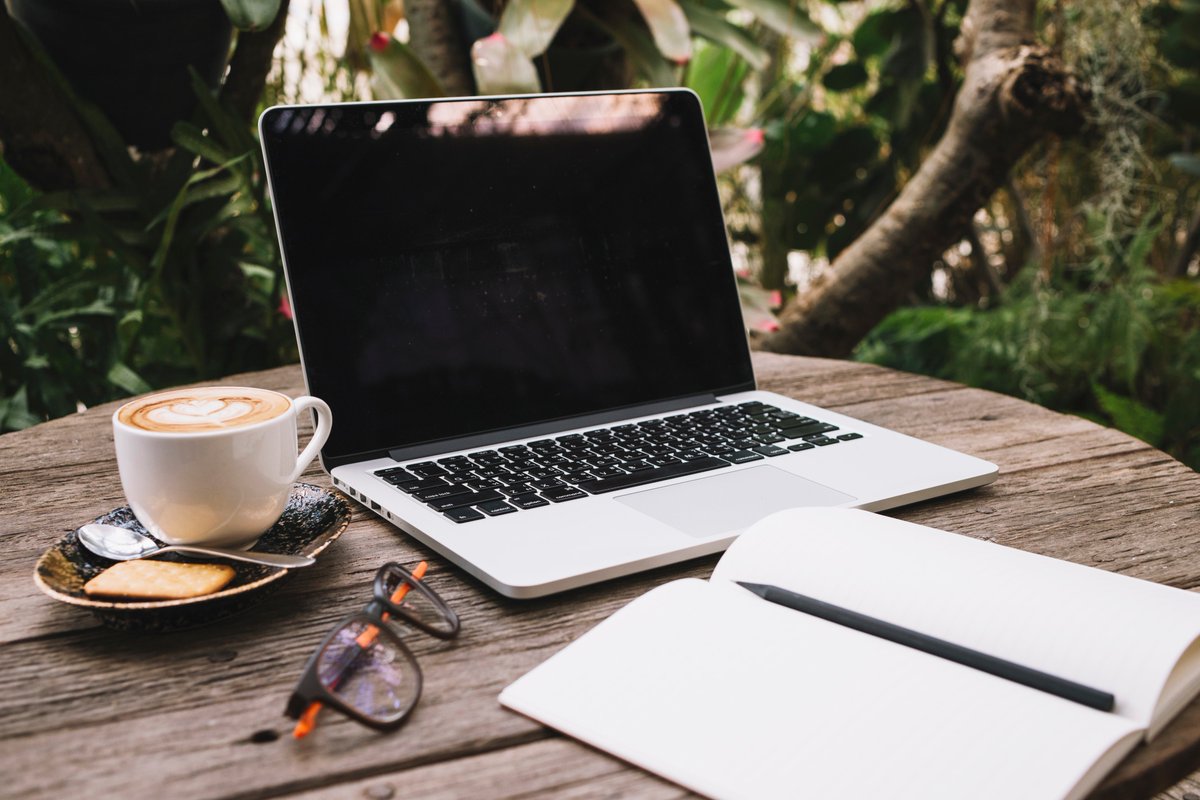 Amsterdam, renowned for its picturesque canals and vibrant cultural scene, has become a haven for digital nomads seeking a balance between work and exploration.
The city's charming coffee culture, coupled with its tech-savvy ambiance, has given rise to a plethora of laptop-friendly cafés that cater to the needs of remote workers. This article serves as a guide to some of the best laptop-friendly cafés in Amsterdam, where you can sip your favorite brew while staying productive.
Exploring Amsterdam's Best Laptop-Friendly Cafés for Digital Nomads
1. Coffee & Coconuts
Nestled in a former cinema, Coffee & Coconuts is a spacious and aesthetically pleasing café that offers a tranquil atmosphere for those seeking a productive work environment. With three levels of seating options, including cozy corners and communal tables, you can easily find your perfect spot. The café's ample power outlets, free Wi-Fi, and a menu featuring an array of coffee options, fresh juices, and healthy dishes make it a top choice for digital nomads.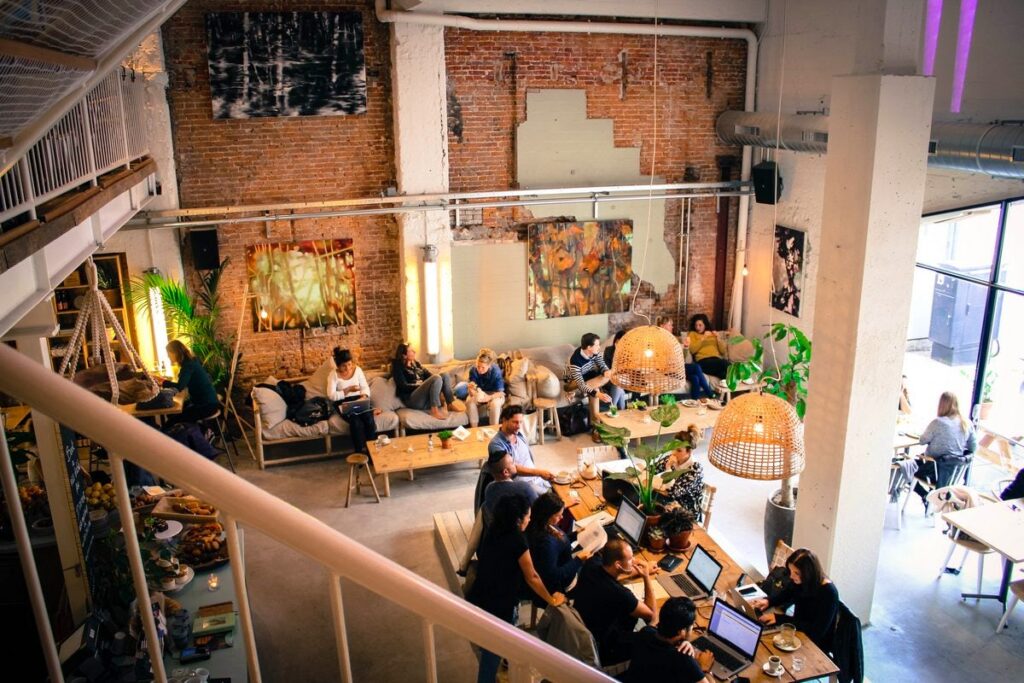 2. The Hoxton
Located along the Herengracht canal, The Hoxton is a stylish boutique hotel that boasts a welcoming lobby turned café, perfect for remote work. The ambiance blends vintage décor with modern amenities, offering a comfortable space to settle in with your laptop. The Hoxton provides complimentary Wi-Fi, a selection of delicious pastries, and a range of beverages from expertly brewed coffee to herbal teas.
3. Lot Sixty One Coffee Roasters
For the true coffee connoisseur, Lot Sixty One Coffee Roasters is a must-visit. This cozy café is celebrated for its exceptional coffee brewed from beans roasted on-site. The café's minimalist design and serene ambiance create an ideal setting for focused work. The absence of distracting background noise further enhances its suitability for remote work. While here, savor a cup of their artisanal coffee and perhaps engage in a quick chat with the knowledgeable baristas.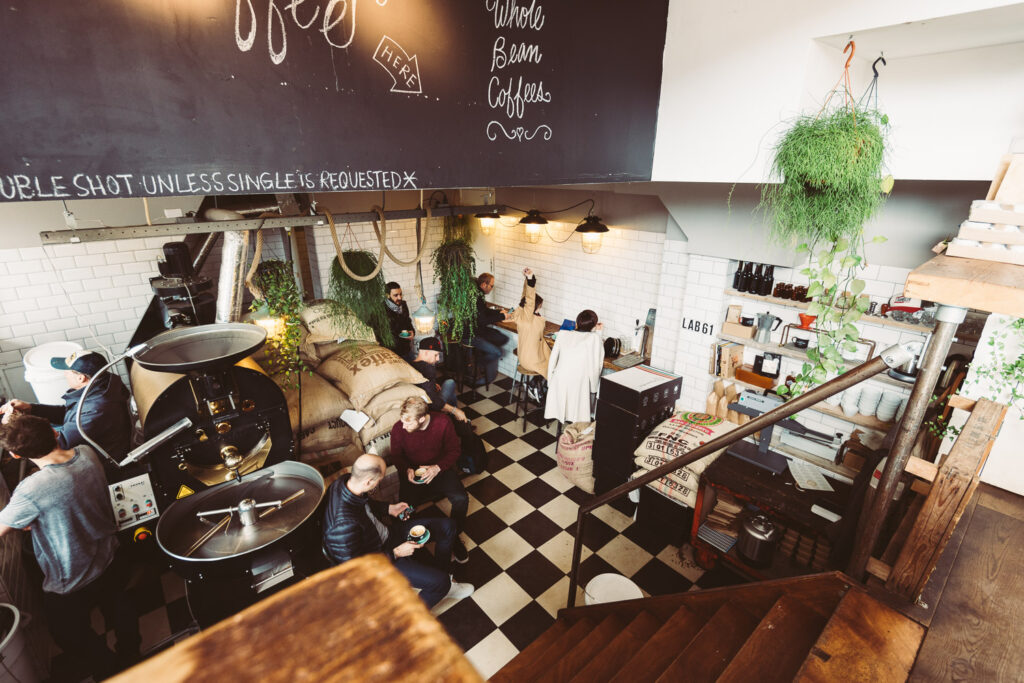 4. Scandinavian Embassy
A haven for lovers of Scandinavian design and quality coffee, Scandinavian Embassy offers a sophisticated space for digital nomads. The café's specialty coffee is crafted with precision, and the menu features an assortment of delectable treats. The minimalist interior, characterized by clean lines and natural materials, fosters a serene atmosphere, while the friendly staff ensures your caffeine fix is accompanied by a productive work session.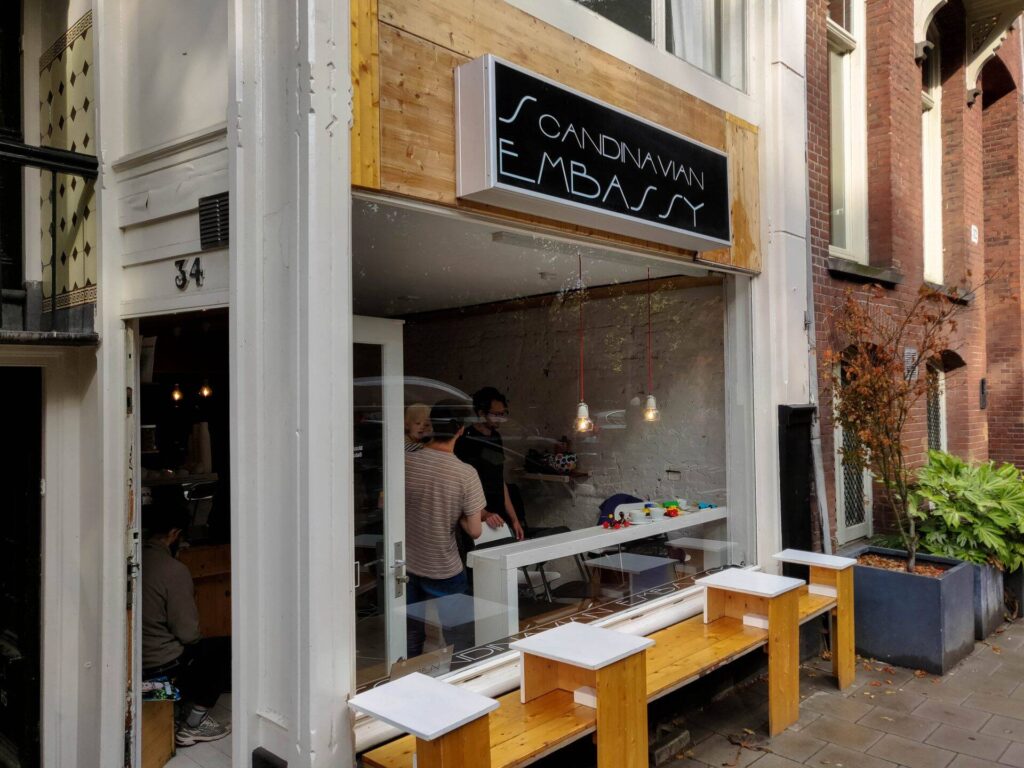 5. De Wasserette
De Wasserette, with its rustic charm and inviting atmosphere, seamlessly blends into Amsterdam's cozy ambiance. Known for its artisanal bread and pastries, the café provides an inviting environment for those seeking a laptop-friendly space. The wooden tables, ample natural light, and the aroma of freshly baked goods set the stage for a productive work session, complemented by their selection of coffees and teas.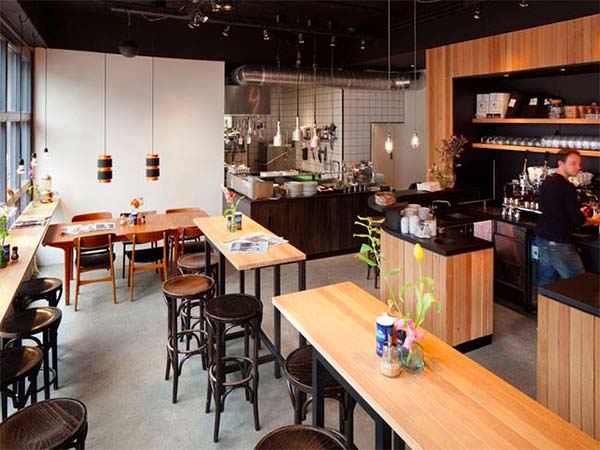 Amsterdam's coffee culture and digital-friendly mindset have given rise to an array of cafés where remote workers can find solace while pursuing their professional endeavors. From the trendy Coffee & Coconuts to the coffee perfectionists' haven, Lot Sixty One Coffee Roasters, each café offers a unique experience. So, whether you're a digital nomad in search of an inspirational workspace or a traveler looking to soak up Amsterdam's charm while catching up on work, these laptop-friendly cafés have got you covered. Embrace the blend of productivity and leisure that Amsterdam's coffee scene has to offer.