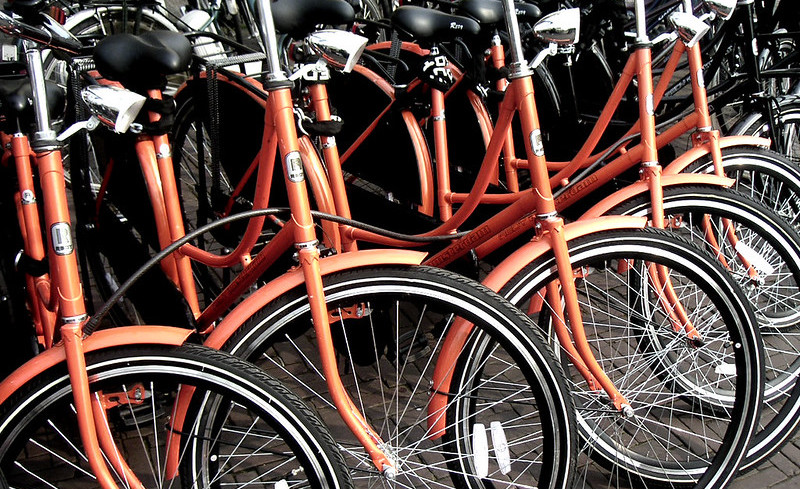 Here is our blog post about bikes of Amsterdam. Anyone who has done a brief research on Amsterdam will see that the number of bicycles in this city is more than the number of people. It was true that there were a lot of bicycles in this beautiful city. You can realize that could not experience the freedom of the bicycle even though the public transport network was developed and let's start renting your first bicycle. Here is a quick answer a best way to rent bike from Swapfiets. If you are going to stay in Amsterdam for a long time (more than 1 month), you can choose this rental method. It was our first bike and it really changed our lives. I could be where I wanted to be at any time without chasing bus hours anymore.
We fell in love with Tandem (dual bike) thinking that we should evaluate the weekends a little differently. We started tracking the used market and found and bought a Gazelle Tandem at a very affordable price (155 euros). During your stay in Amsterdam, you will encountering very interesting bicycles. As for what kind of bicycles there are.
Classic Dutch Bike – Omafiets (Grandmother's Bike)
It is a very simple type of bicycle. You usually provide transportation by pedaling, there are no gears or handbrakes.
City Bike
They are generally hand braked and produced with gears. It differs from mountain and road bikes with its tire size.
A Road Bike (Road Bike)
This is usually produced with thin tires and a lightweight chassis and accelerates to high speeds.
Mountain Bike
In general, it aims to provide more comfort in uneven areas with geared and thicker wheels.
Recumbent Bicycle
Actually, we did not fully understand the purpose of this model, which we saw for the first time in Amsterdam 🙂
Double Bicycle(Tandem)
A great tool for couples 🙂
Basket Bicycle (Bakfiets)
An exquisite tool often preferred by families with children 🙂
Electric Bicycle (E-Bike)
There are different models from many different brands. It is a fact that it makes your life a little easier, especially during the heavy winter winds.
Apart from these, there are dozens of two wheel types. Even though this frequent use has created shared bicycle applications, we can say that it is expensive without purchasing in the long run.
Exploring Amsterdam's Best Laptop-Friendly Cafés for Digital Nomads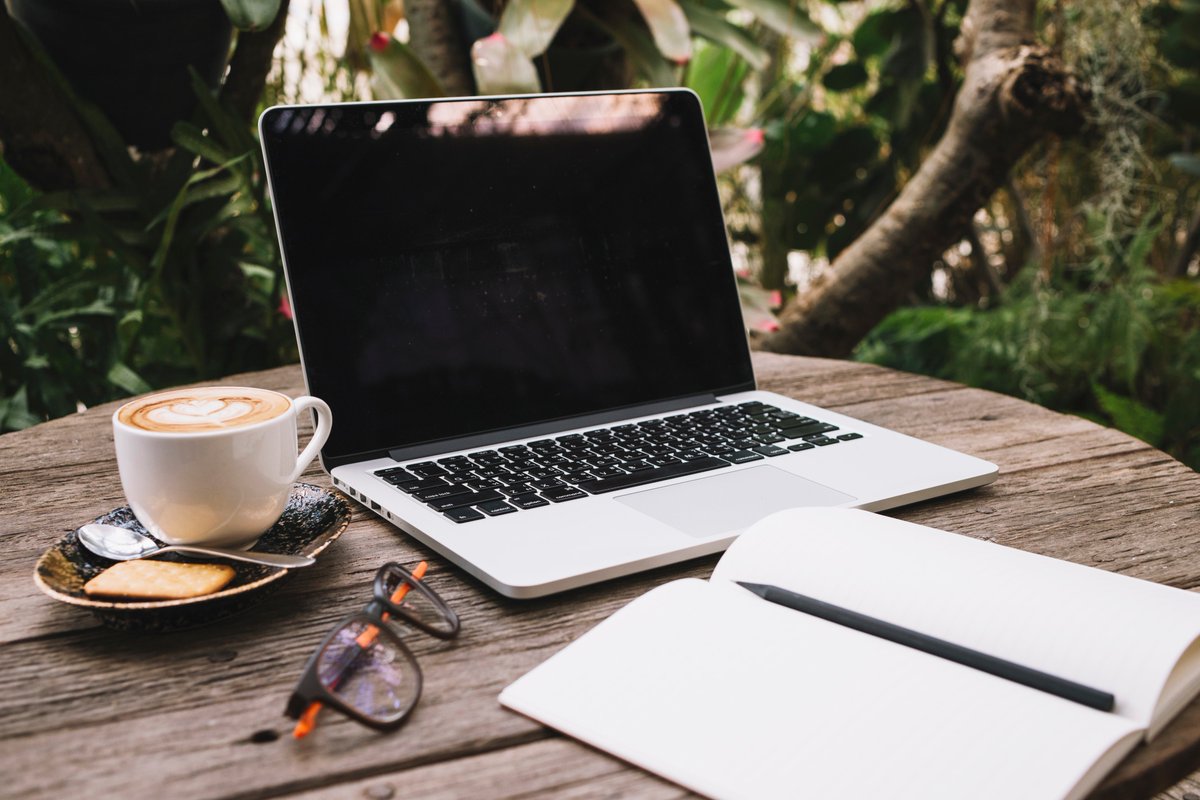 Amsterdam, renowned for its picturesque canals and vibrant cultural scene, has become a haven for digital nomads seeking a balance between work and exploration.
The city's charming coffee culture, coupled with its tech-savvy ambiance, has given rise to a plethora of laptop-friendly cafés that cater to the needs of remote workers. This article serves as a guide to some of the best laptop-friendly cafés in Amsterdam, where you can sip your favorite brew while staying productive.
Exploring Amsterdam's Best Laptop-Friendly Cafés for Digital Nomads
1. Coffee & Coconuts
Nestled in a former cinema, Coffee & Coconuts is a spacious and aesthetically pleasing café that offers a tranquil atmosphere for those seeking a productive work environment. With three levels of seating options, including cozy corners and communal tables, you can easily find your perfect spot. The café's ample power outlets, free Wi-Fi, and a menu featuring an array of coffee options, fresh juices, and healthy dishes make it a top choice for digital nomads.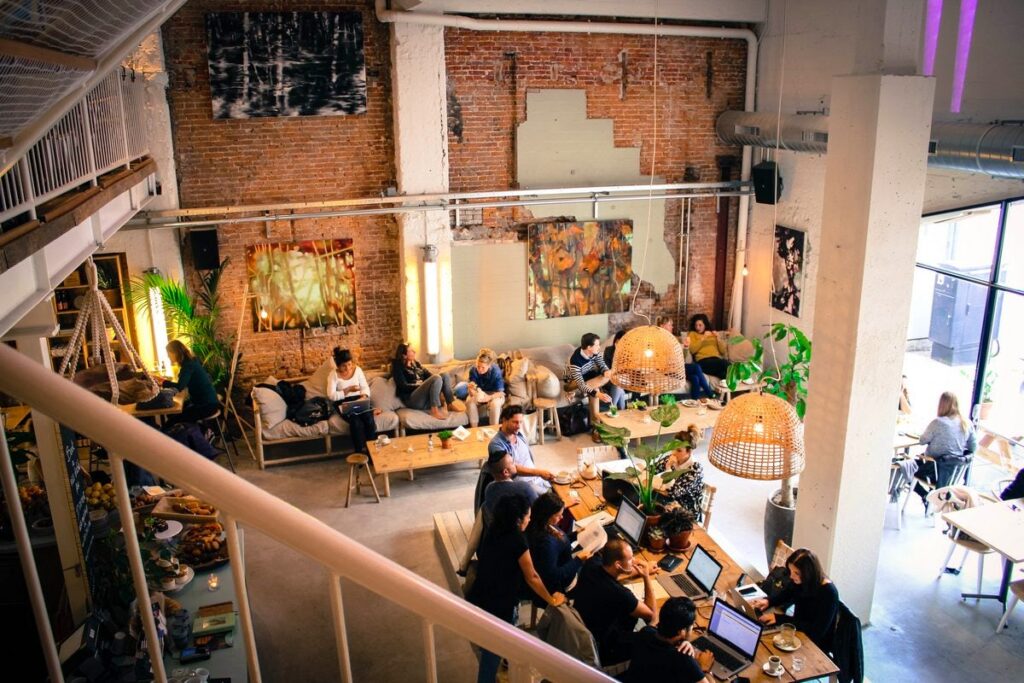 2. The Hoxton
Located along the Herengracht canal, The Hoxton is a stylish boutique hotel that boasts a welcoming lobby turned café, perfect for remote work. The ambiance blends vintage décor with modern amenities, offering a comfortable space to settle in with your laptop. The Hoxton provides complimentary Wi-Fi, a selection of delicious pastries, and a range of beverages from expertly brewed coffee to herbal teas.
3. Lot Sixty One Coffee Roasters
For the true coffee connoisseur, Lot Sixty One Coffee Roasters is a must-visit. This cozy café is celebrated for its exceptional coffee brewed from beans roasted on-site. The café's minimalist design and serene ambiance create an ideal setting for focused work. The absence of distracting background noise further enhances its suitability for remote work. While here, savor a cup of their artisanal coffee and perhaps engage in a quick chat with the knowledgeable baristas.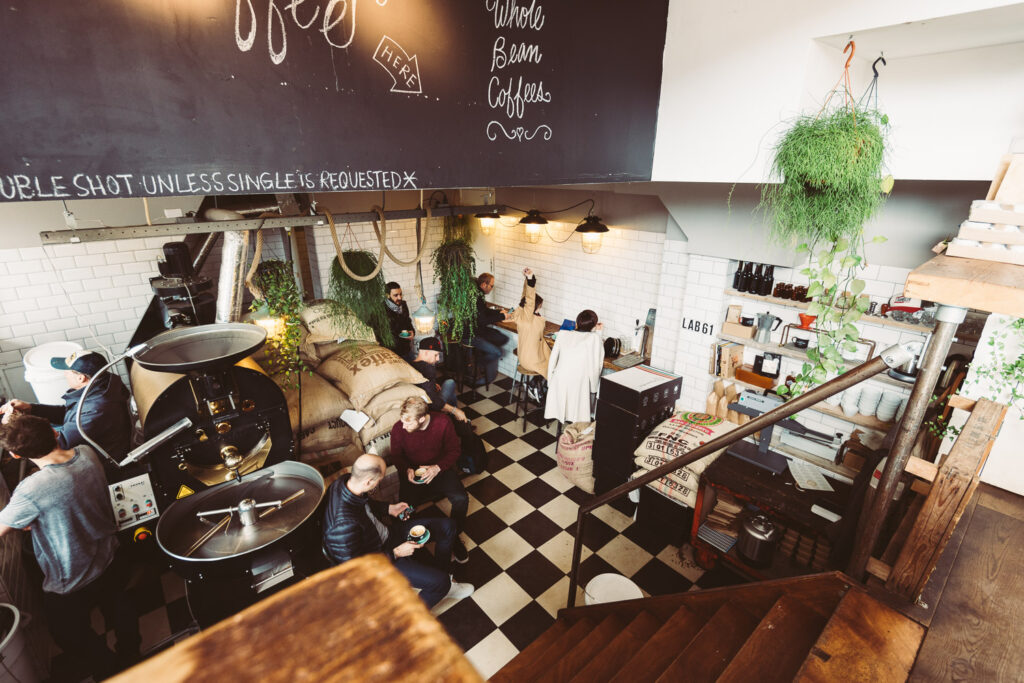 4. Scandinavian Embassy
A haven for lovers of Scandinavian design and quality coffee, Scandinavian Embassy offers a sophisticated space for digital nomads. The café's specialty coffee is crafted with precision, and the menu features an assortment of delectable treats. The minimalist interior, characterized by clean lines and natural materials, fosters a serene atmosphere, while the friendly staff ensures your caffeine fix is accompanied by a productive work session.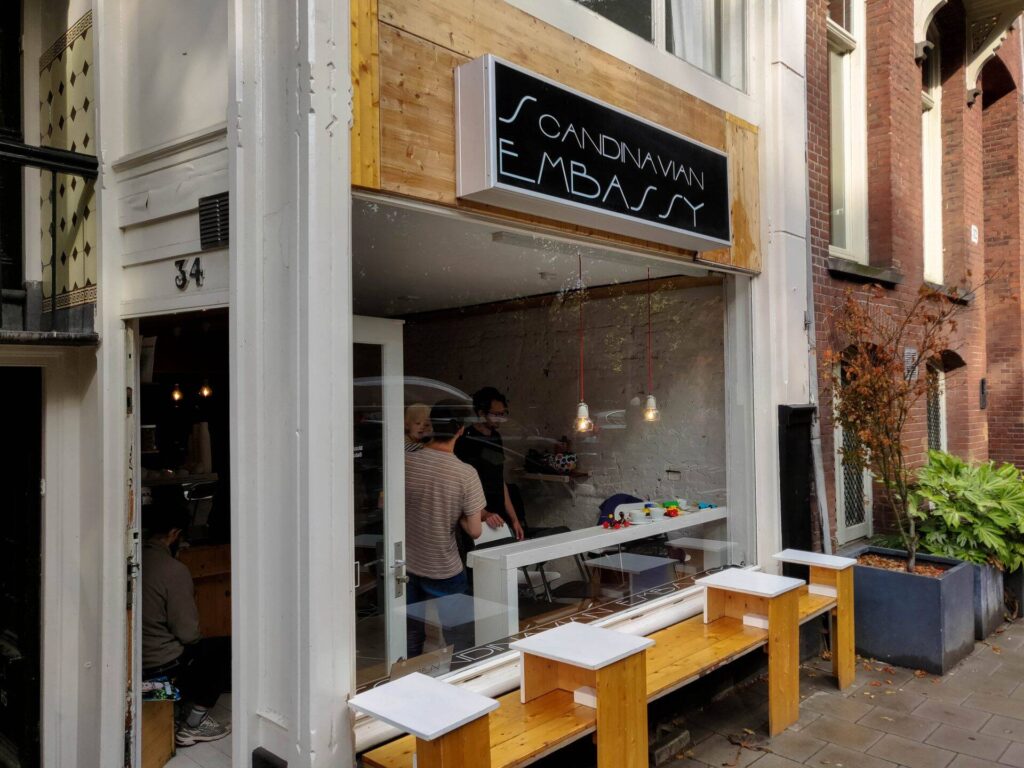 5. De Wasserette
De Wasserette, with its rustic charm and inviting atmosphere, seamlessly blends into Amsterdam's cozy ambiance. Known for its artisanal bread and pastries, the café provides an inviting environment for those seeking a laptop-friendly space. The wooden tables, ample natural light, and the aroma of freshly baked goods set the stage for a productive work session, complemented by their selection of coffees and teas.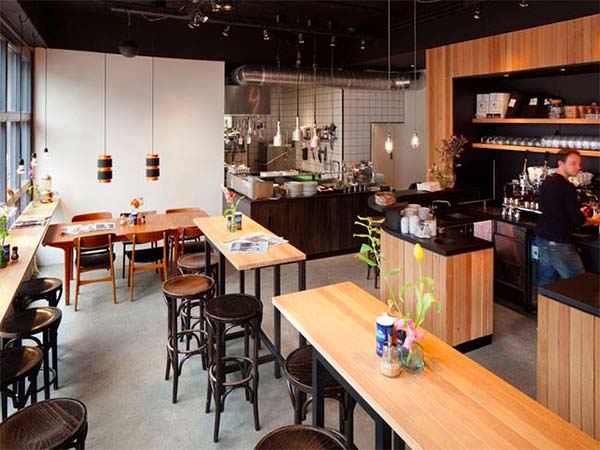 Amsterdam's coffee culture and digital-friendly mindset have given rise to an array of cafés where remote workers can find solace while pursuing their professional endeavors. From the trendy Coffee & Coconuts to the coffee perfectionists' haven, Lot Sixty One Coffee Roasters, each café offers a unique experience. So, whether you're a digital nomad in search of an inspirational workspace or a traveler looking to soak up Amsterdam's charm while catching up on work, these laptop-friendly cafés have got you covered. Embrace the blend of productivity and leisure that Amsterdam's coffee scene has to offer.