Amsterdam Tour – 2 Days Program & Important Informations
Amsterdam Tour– 2 Days Program & Important Informations. Amsterdam is the ideal weekend getaway. When you're bored, get on a plane, live like there's no tomorrow. Those who have more time usually prefer to stop Amsterdam in 2 days and see other Dutch cities. That's why we took a 2-day tour of Amsterdam to tell you how to best visit Amsterdam in 2 days.
First of all, although Amsterdam is not a very big city, many things will remain in the bench. Especially if you come in summer, the taste of the city will probably remain on your palate. Let's face it, but there is no reason to drink cold water on it, because 2 days is actually not a bad time to both tour the city roughly and hang out like a bit of Amsterdam. If you've read our Amsterdam article, don't be fooled (even if you haven't, you should definitely read it). Don't worry, we will not send you home without understanding the general feeling and rhythm of the city. 🙂 That's why we planned the 1st day as more Amsterdam residents and the 2nd day as tourist attractions.
Preparations
1. We have prepared the ideal Amsterdam tour program according to our taste, but you may also want to touch up your own tastes.
2. Buy museum tickets online in advance!
All museums in Amsterdam also sell their tickets online. If you don't want to sneeze, buy tickets ahead of time. We could only include 2 museums in this program: Anne Frank House and Rijksmuseum.
3. The most enjoyable way to squeeze a lot into less time is to rent a bike. The way of the mind is one. So your first step is to get a bike. If you ask where to rent, you can get information from our article on Places to Visit in Amsterdam.
Amsterdam Tour– 2 Days Program & Important Informations
Day 1 in Amsterdam
For both days, we have released programs that aim to squeeze a lot into less time. By our standards, we think the pace is reasonable. But if you say that I want to spread it during the holiday, you can delete a pen or two from the program.
Morning
First of all, pedal for a while to see and enjoy the great canals and the beautiful houses of Amsterdam. Especially if you come across a nice weather, grab a sandwich and sit on any bench you want, watch the boats passing by the canals and the people around and enjoy being in Amsterdam.
Then pedal towards Central Station and try to avoid the Leidsplein and Rembrandtplein areas as much as there are so many tourists there that it can be overcrowded. From there, take the free ferry that crosses the IJ River and docks at NDSM Pier. (Keep in mind that you don't have to pay extra for your bike either.)
Afternoon
NDSM Pier is where the world's first gigantic container ships were built. Nowadays, it has become a creative center that artists and galleries prefer and take part in. There is a beach bar called Pllek where you can drink coffee , we can recommend it, it's a pretty nice place.
Once again, take the ferry, but this time in the direction of Houthavens, not in the direction of Central Station. Enjoy the view of the city as you cruise down the river on the ferry. There are many galleries and cafes in " Westergasfabriek " , which used to be a factory, you can take a look at them. This factory is next to Westerpark, one of the most beautiful parks in the city. If you have time, definitely spend time in the park.
Evening
As an alternative itinerary, you can cycle east of Amsterdam for about 30 minutes. It may be a good option to stop by Dappermarkt , where you can find the Surinamese dishes we mentioned . You can both taste Surinamese cuisine and visit Dappermarkt.
Then, after this full day, sipping a beer at Brouwerij't IJ , one of Amsterdam's most iconic breweries , can be one of the best ways to end the day. Of course, it is useful to be careful about the time, because unfortunately this place closes at 20:00.
Night
We say don't leave without tasting Amsterdam nightlife. But don't get carried away too much, a long day awaits you tomorrow.
Day 2 in Amsterdam
Today's program may seem like it's zigzagging, but there is a logical reason:
1. We recommend that you visit the Anne Frank House first thing in the morning, since it is possible to enter the Anne Frank House after 15:00 with online tickets and because of the terrifying queues.
2. Anticipating that you might want to spend the evening on Dam Square, which is the heart of everything, we wanted to present a plan that ends here.
Morning
9.00 Anne Frank House
The museum, which was the house where she hid from the Nazis with Anne Frank, her father and 6 other Jews between the ages of 10 and 12, is the most anticipated and most striking place in front of Amsterdam. It really gives goosebumps. It opens at 09:00 in the morning, but it's a good idea to queue at the door half an hour before. Otherwise, you turn your back every 2 seconds, there is a huge queue. As we said above, you must buy your ticket online. You cannot enter the museum after 15:00 with online tickets. The house is small, but it takes 45 minutes to read the articles and listen to the audio guide.
10.15 Rent a boat from MokumBoat and cruise the canals
Please do not visit the canals with touristic tours! Rent your own wand. Very enjoyable!
Pedaling from Anne Frank to Mokum Boat takes no more than 10 minutes. In our opinion, this is the most enjoyable thing to do in Amsterdam: to tour the canals by renting a 4-person battery powered boat. It costs only 6-8 Euros per hour. The renter we recommend to you may be a little higher because others are in this center while they are still out of town. These battery powered boats are incredibly easy to use, no sea experience etc. is required. You just have to be 18 years old. Make sure to bring your music and drink and enjoy it fully. 1 hour will be enough.
Address: Nassaukade 351, 1053 LZ Amsterdam Tel : +31 20 210 5700   Click for location .
15 minutes of operations, even if the tour lasts for 1 hour, you will be on your bike again at 11.30. Next up is the Rijksmuseum. Waiting times vary a lot depending on the season. Let's say you wait in line for 1 hour. The museum will continue for 2 hours. You may be very hungry when you come out. So it might be a good idea to eat beforehand.
Note: Believe me, there is nothing to be afraid of in renting your own boat. But if you say you want a touristic boat tour, there is the departure point of the Blue Boat company opposite the Hard Rock Cafe, 5 minutes walking distance from the Museumplein. From there, take a 75-minute canal tour.
Afternoon
11.40 – 12.40 Meal
There are a lot of food and drink options around, sit down to the one you catch your eye on. But if you want it cheap and fast, there is the fast food chain Febo ( click for location ) and Wok to Walk, which makes Asian food ( click for location ).
12.50 Rijksmuseum
Considering that the queues can be up to 1 hour long, we blocked 3 hours in the form of 1 hour at the door + 1.5 – 2 hours inside. The Van Gogh Museum and Rembrandt's House (Rembrandthuis) are great, must-see places, but unfortunately there was only time on the schedule for one museum, so we had to make a heartbreaking choice and chose the Rijksmuseum. Because the Rijksmuseum is a more comprehensive museum, and if it will sprinkle some water on you, Rembrandt's works are also on display. For example, Night Watch, one of his famous works, is in this museum. There is no line, you can try to follow Van Gogh.
15.50 I AMsterdam & Museumplein
After leaving the Rijksmuseum, you take a bike tour of the Museumplein. Unfortunately, we do not have time for other museums here. But if you want to make changes, you can get information about other museums here in our Amsterdam Museums article.
If you want to take a photo in the "I AMsterdam article", it is here. 🙂
16.15 Flower Market
You can see the Flower Market called Bloemenmarkt and buy seeds or souvenirs for your loved ones. There are lots of shops. If you want to try patat, one of the Dutch delicacies, the buffet named "Vleminckx" is here. You can try the patat and its sauces. Also, the surroundings of "Vleminckx" and Bloemenmarkt are full of world-famous chain stores, so don't waste your time, but keep in mind, this is a street like our Istiklal Avenue.
Evening
Dam Square is about 10-12 minutes away from that street, it is very likely that you will find yourself in Dam Square while walking around. There you will see the Nieuwe Kerk and the Royal Palace. De Biejenkorf is a shopping building with a market and shops, it is a very large and old building. If you want to shop, you can stop by.
You may run out of time, but if you do, Rembrandt's House is also a 10-minute walk from Dam Square. We can recommend. Another alternative might be to take a quick look at Dam Square and switch to Red Light. The Red Light District is already quite a large area, there are coffeeshops and bars in it. Pop into any you catch your eye and taste the famous Dutch beers.
Dinner
If you don't mind the budget, it will take you 3 minutes to pedal to the Cannibale Royale, where your inner carnivore will fall in love ( click for location ).
Exploring Amsterdam's Best Laptop-Friendly Cafés for Digital Nomads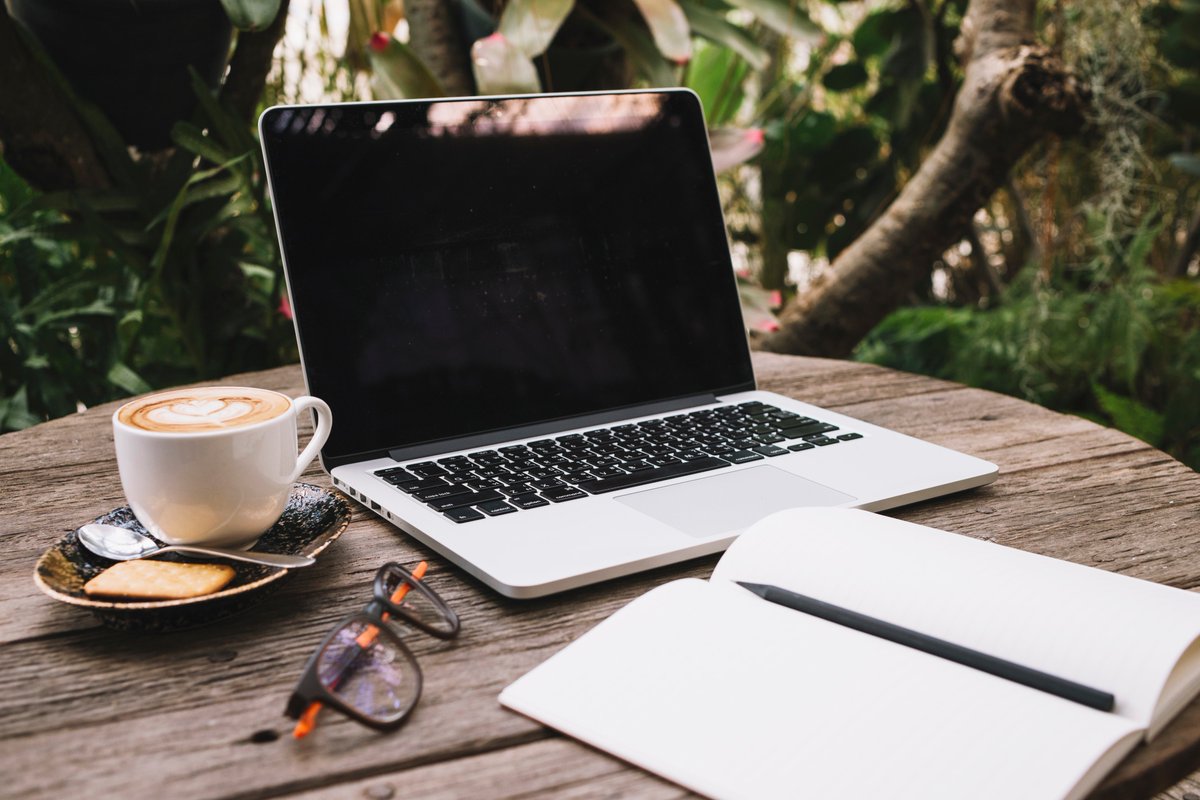 Amsterdam, renowned for its picturesque canals and vibrant cultural scene, has become a haven for digital nomads seeking a balance between work and exploration.
The city's charming coffee culture, coupled with its tech-savvy ambiance, has given rise to a plethora of laptop-friendly cafés that cater to the needs of remote workers. This article serves as a guide to some of the best laptop-friendly cafés in Amsterdam, where you can sip your favorite brew while staying productive.
Exploring Amsterdam's Best Laptop-Friendly Cafés for Digital Nomads
1. Coffee & Coconuts
Nestled in a former cinema, Coffee & Coconuts is a spacious and aesthetically pleasing café that offers a tranquil atmosphere for those seeking a productive work environment. With three levels of seating options, including cozy corners and communal tables, you can easily find your perfect spot. The café's ample power outlets, free Wi-Fi, and a menu featuring an array of coffee options, fresh juices, and healthy dishes make it a top choice for digital nomads.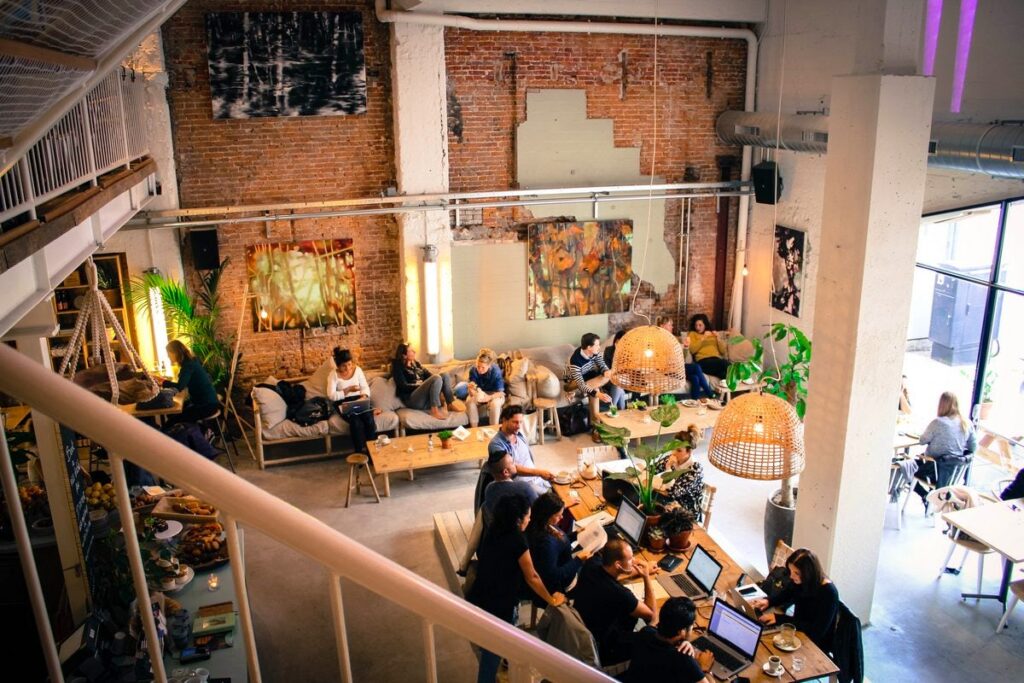 2. The Hoxton
Located along the Herengracht canal, The Hoxton is a stylish boutique hotel that boasts a welcoming lobby turned café, perfect for remote work. The ambiance blends vintage décor with modern amenities, offering a comfortable space to settle in with your laptop. The Hoxton provides complimentary Wi-Fi, a selection of delicious pastries, and a range of beverages from expertly brewed coffee to herbal teas.
3. Lot Sixty One Coffee Roasters
For the true coffee connoisseur, Lot Sixty One Coffee Roasters is a must-visit. This cozy café is celebrated for its exceptional coffee brewed from beans roasted on-site. The café's minimalist design and serene ambiance create an ideal setting for focused work. The absence of distracting background noise further enhances its suitability for remote work. While here, savor a cup of their artisanal coffee and perhaps engage in a quick chat with the knowledgeable baristas.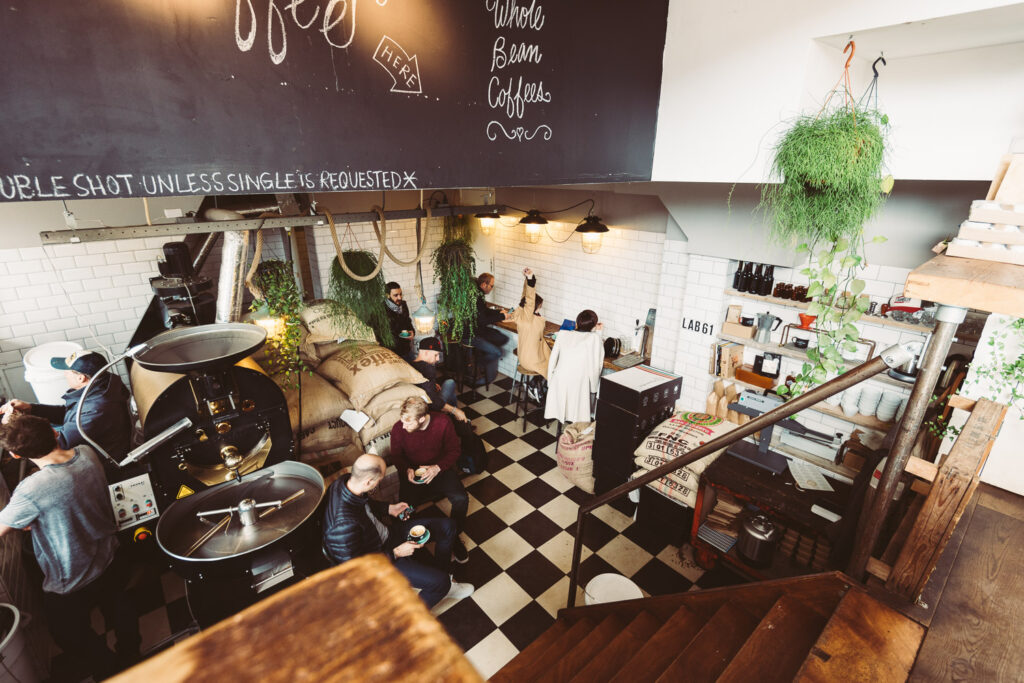 4. Scandinavian Embassy
A haven for lovers of Scandinavian design and quality coffee, Scandinavian Embassy offers a sophisticated space for digital nomads. The café's specialty coffee is crafted with precision, and the menu features an assortment of delectable treats. The minimalist interior, characterized by clean lines and natural materials, fosters a serene atmosphere, while the friendly staff ensures your caffeine fix is accompanied by a productive work session.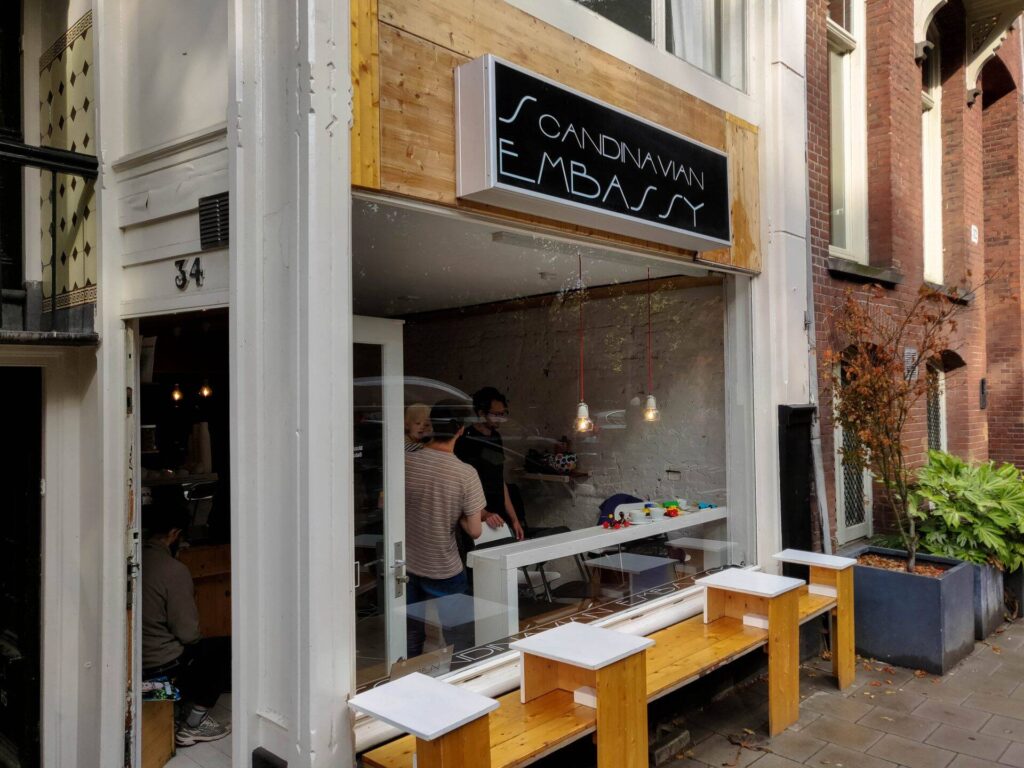 5. De Wasserette
De Wasserette, with its rustic charm and inviting atmosphere, seamlessly blends into Amsterdam's cozy ambiance. Known for its artisanal bread and pastries, the café provides an inviting environment for those seeking a laptop-friendly space. The wooden tables, ample natural light, and the aroma of freshly baked goods set the stage for a productive work session, complemented by their selection of coffees and teas.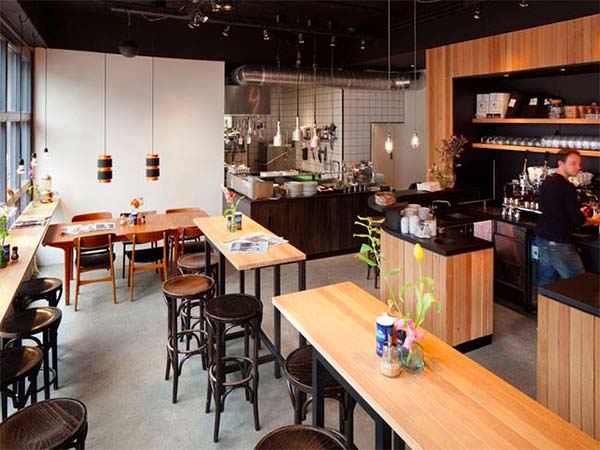 Amsterdam's coffee culture and digital-friendly mindset have given rise to an array of cafés where remote workers can find solace while pursuing their professional endeavors. From the trendy Coffee & Coconuts to the coffee perfectionists' haven, Lot Sixty One Coffee Roasters, each café offers a unique experience. So, whether you're a digital nomad in search of an inspirational workspace or a traveler looking to soak up Amsterdam's charm while catching up on work, these laptop-friendly cafés have got you covered. Embrace the blend of productivity and leisure that Amsterdam's coffee scene has to offer.