All about: NEMO Science Museum Amsterdam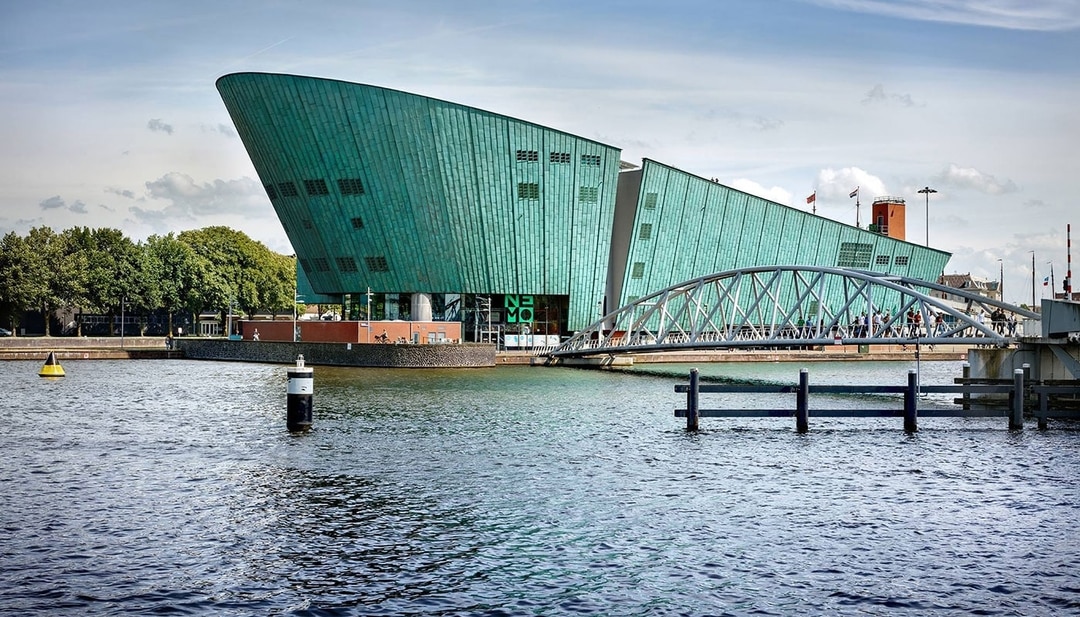 Located very close to the center of Amsterdam. The technology and science museum NEMO has become a must-visit museum for Amsterdam visitors with its architectural style, content and numerous activities that may be of interest to children and adults alike.
The architect of NEMO, who managed to attract attention with its unusual ship-like structure, is Renzo Piano . Piano is an award-winning architect who has prepared dozens of unusual architectural structures, including the New York Times ' skyscraper. NEMO has taken on an interesting structure at least as much as its other projects and brought the magnificent view of Amsterdam in front of it.

NEMO Science Museum has been in existence since 1923, but in 1997 it started to welcome its visitors under the name newMetropolis in the building designed by Renzo Piano. Since 2000, it has been called the NEMO Science Museum (Science Center NEMO).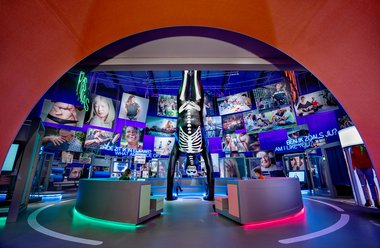 The NEMO Science Museum is the most interactive museum ever. It allows visitors of any age to try all the experiments inside. With hundreds of interactive games and different experiments, kids have a lot to learn here. Children have the chance to experience all kinds of physical events that they may encounter throughout their lives, together with their reasons, at a young age.
The first floor of the museum is mostly devoted to the laws of nature such as gravity, static electricity, sound and light. The bubble production corner is the experimental area where children have the most fun. In the middle of the museum, everything connected to each other is activated by an expert when the time comes and it becomes a chain reaction show of about 4 minutes. The mechanism, which is related to each other, attracts the attention of the children in the museum. This show takes place several times a day.
The second floor is mostly reserved for young people. The hormonal and physical changes experienced by young people in the period we call the blue age are handled with an entertaining style. In a small closed room, young people are given information about sexuality.
There are more science experiments on the third floor. There is also a large science laboratory on the same floor. Visitors can bring their children to this laboratory and enable them to participate in various activities. On the fourth floor, there are experiments on what happens in the background of the human mind. Memory tests, mind problems, applications about feelings are on this floor.

The terrace part of NEMO attracts the attention of the visitors as much as the interior. There is a cafe on the top floor, but more importantly, it is one of the highest points from which you can watch Amsterdam without any tall buildings. It is possible to learn which building is at which angle with the viewing point on the terrace and the information boards drawn by an illustrator. The terrace of the NEMO building can be visited free of charge until 21:00.
What is Amsterdam NEMO museum? Entrance fees and visiting hours?
The NEMO Science Museum entrance fee is 15€. However , if you have an I Amsterdam City Card or Museumkaart , you can enter for free. The science museum can be visited every day between 10:00 and 17:30. You can start the museum from both the first floor and the terrace floor. But my advice is to start from the first floor, visit the 4-storey museum in order, and finally, after enjoying the terrace, go down with the elevator on the terrace. If you have a lot of time, you can also start directly from the terrace by using the steps next to the underpass, but this option will both waste your time and cause you fatigue.
Exploring Amsterdam's Best Laptop-Friendly Cafés for Digital Nomads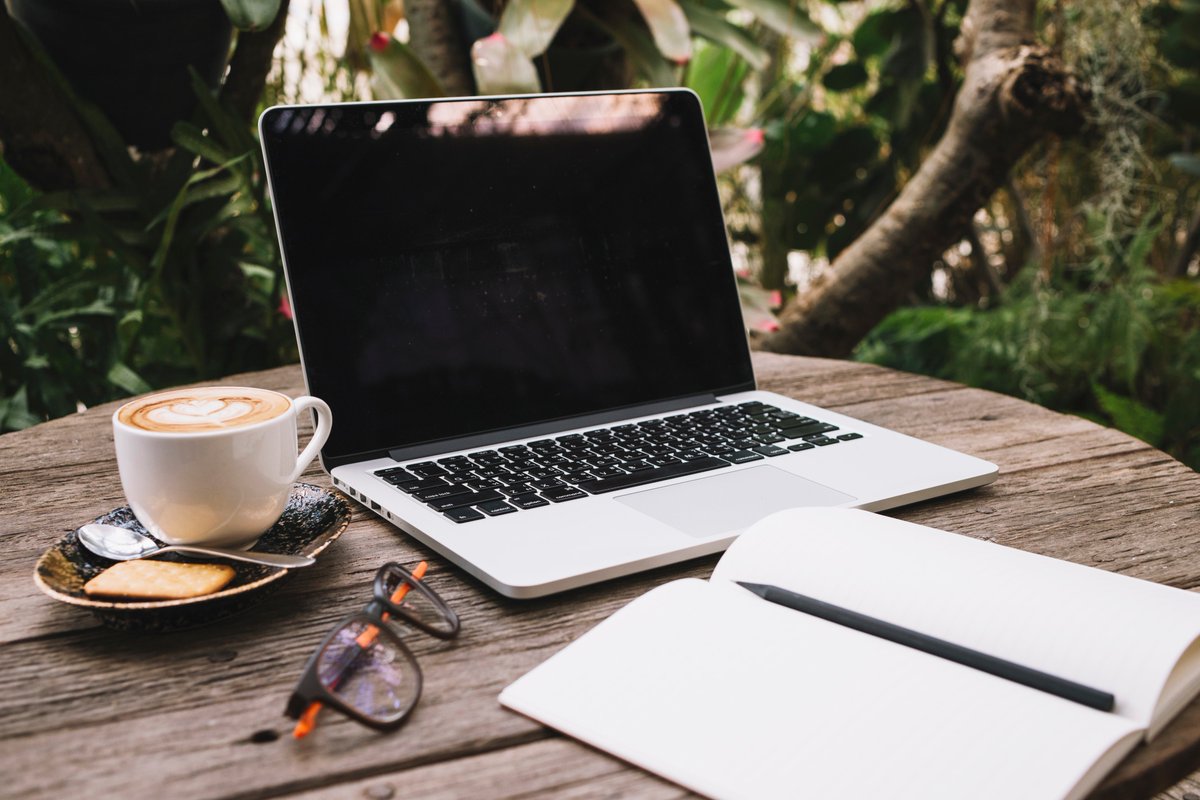 Amsterdam, renowned for its picturesque canals and vibrant cultural scene, has become a haven for digital nomads seeking a balance between work and exploration.
The city's charming coffee culture, coupled with its tech-savvy ambiance, has given rise to a plethora of laptop-friendly cafés that cater to the needs of remote workers. This article serves as a guide to some of the best laptop-friendly cafés in Amsterdam, where you can sip your favorite brew while staying productive.
Exploring Amsterdam's Best Laptop-Friendly Cafés for Digital Nomads
1. Coffee & Coconuts
Nestled in a former cinema, Coffee & Coconuts is a spacious and aesthetically pleasing café that offers a tranquil atmosphere for those seeking a productive work environment. With three levels of seating options, including cozy corners and communal tables, you can easily find your perfect spot. The café's ample power outlets, free Wi-Fi, and a menu featuring an array of coffee options, fresh juices, and healthy dishes make it a top choice for digital nomads.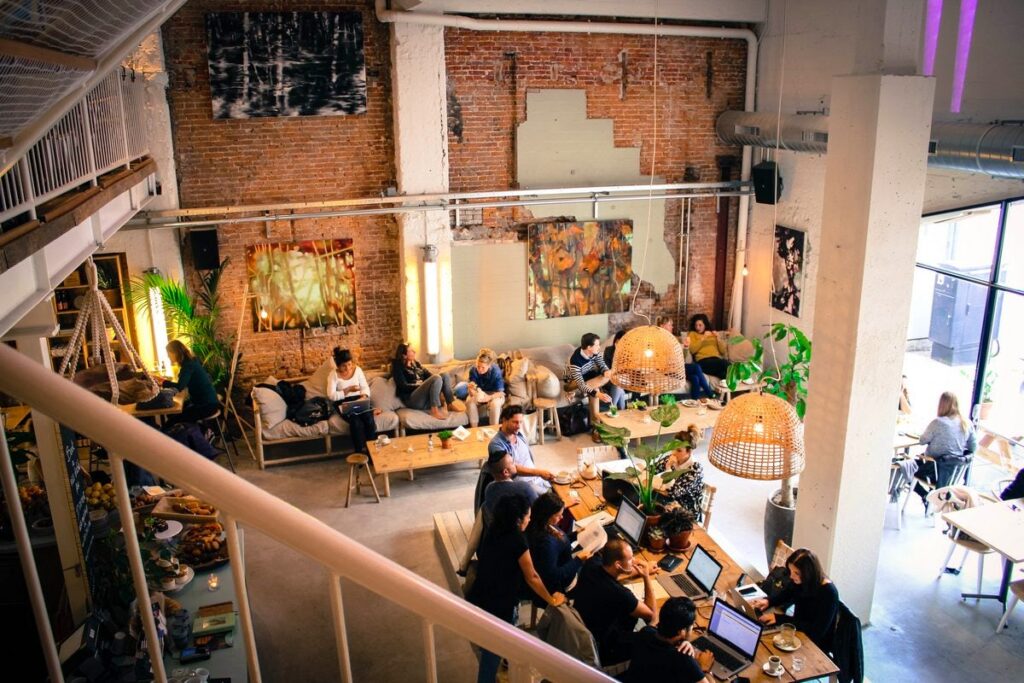 2. The Hoxton
Located along the Herengracht canal, The Hoxton is a stylish boutique hotel that boasts a welcoming lobby turned café, perfect for remote work. The ambiance blends vintage décor with modern amenities, offering a comfortable space to settle in with your laptop. The Hoxton provides complimentary Wi-Fi, a selection of delicious pastries, and a range of beverages from expertly brewed coffee to herbal teas.
3. Lot Sixty One Coffee Roasters
For the true coffee connoisseur, Lot Sixty One Coffee Roasters is a must-visit. This cozy café is celebrated for its exceptional coffee brewed from beans roasted on-site. The café's minimalist design and serene ambiance create an ideal setting for focused work. The absence of distracting background noise further enhances its suitability for remote work. While here, savor a cup of their artisanal coffee and perhaps engage in a quick chat with the knowledgeable baristas.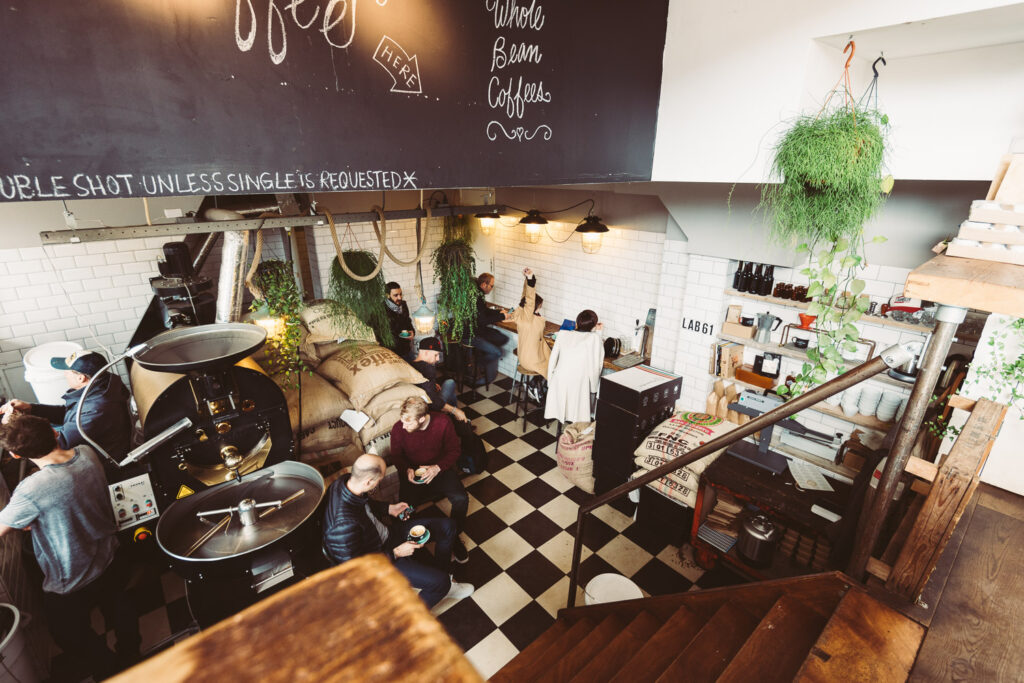 4. Scandinavian Embassy
A haven for lovers of Scandinavian design and quality coffee, Scandinavian Embassy offers a sophisticated space for digital nomads. The café's specialty coffee is crafted with precision, and the menu features an assortment of delectable treats. The minimalist interior, characterized by clean lines and natural materials, fosters a serene atmosphere, while the friendly staff ensures your caffeine fix is accompanied by a productive work session.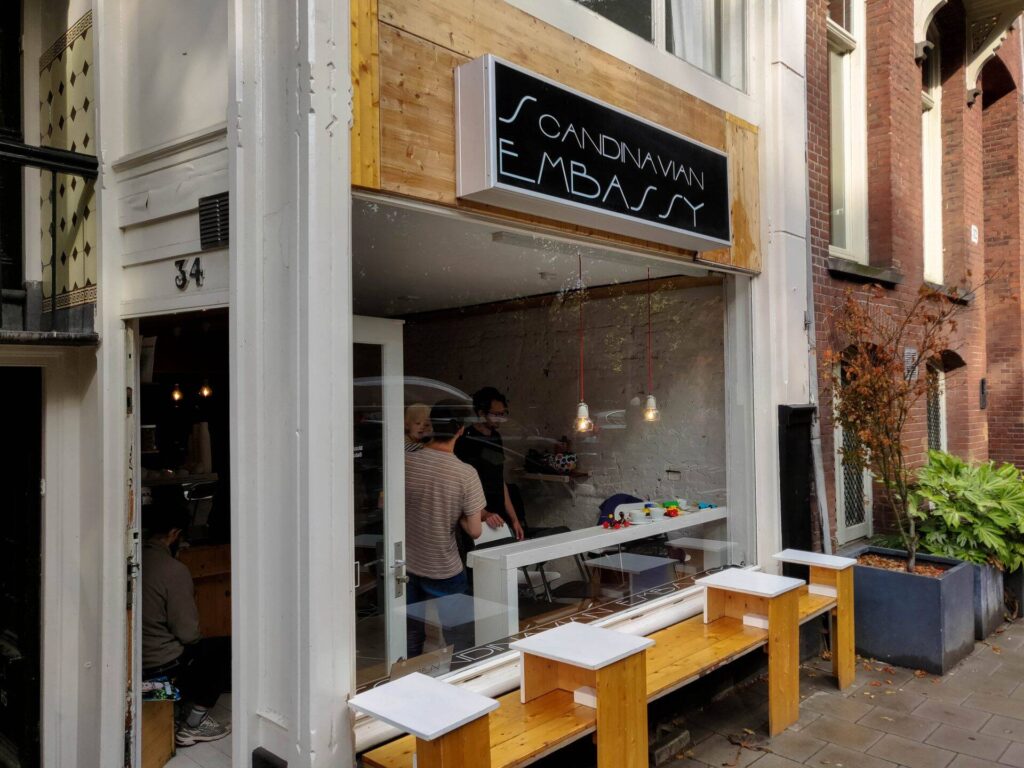 5. De Wasserette
De Wasserette, with its rustic charm and inviting atmosphere, seamlessly blends into Amsterdam's cozy ambiance. Known for its artisanal bread and pastries, the café provides an inviting environment for those seeking a laptop-friendly space. The wooden tables, ample natural light, and the aroma of freshly baked goods set the stage for a productive work session, complemented by their selection of coffees and teas.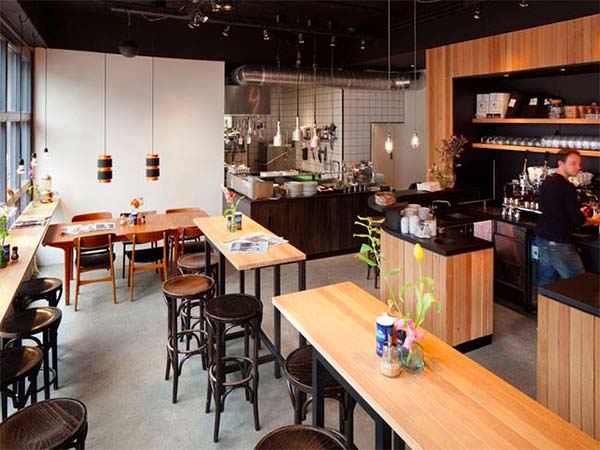 Amsterdam's coffee culture and digital-friendly mindset have given rise to an array of cafés where remote workers can find solace while pursuing their professional endeavors. From the trendy Coffee & Coconuts to the coffee perfectionists' haven, Lot Sixty One Coffee Roasters, each café offers a unique experience. So, whether you're a digital nomad in search of an inspirational workspace or a traveler looking to soak up Amsterdam's charm while catching up on work, these laptop-friendly cafés have got you covered. Embrace the blend of productivity and leisure that Amsterdam's coffee scene has to offer.