Amsterdam named one of the best cities in the world for tourists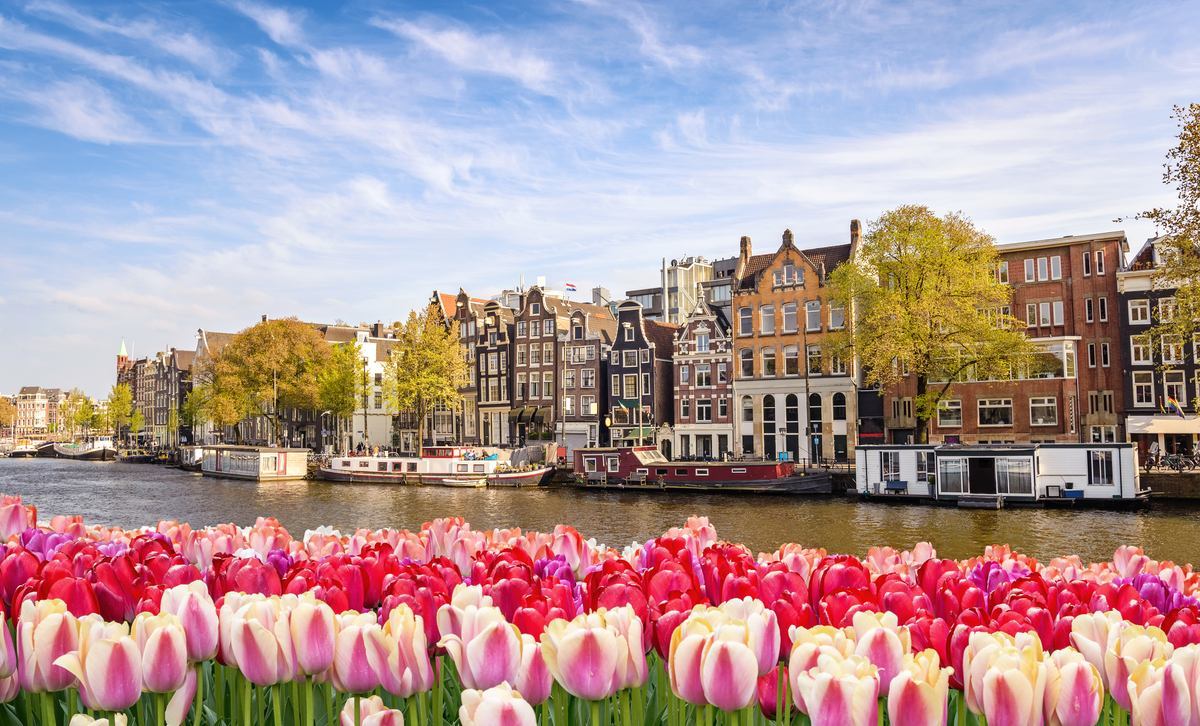 Ranking third after Paris and Dubai in the latest issue of Euromonitor International's Top 100 Cities Index, Amsterdam has once again been named one of the world's best cities for tourists.
Research organization Euromonitor International prepares a list of the top 100 city destinations each year, measuring the popularity and tourism potential of cities around the world. Arrangement; It is designed to provide a comprehensive and multi-layered analysis of important and emerging city centers, thereby helping businesses, tourism organizations and destinations identify cities that demonstrate tourism growth potential.
The 100 cities included in the ranking this year were evaluated and compared on a total of 57 criteria divided into six main areas.
Paris took the first place in the ranking, surpassing Dubai, while Amsterdam maintained its third place for the fourth time in a row. Although Amsterdam's score dropped due to its performance in the Health and Safety category, the city did particularly well in Economy and Business Performance and Tourism Policy and Attractiveness.
Turkey also took its place in the list, with Istanbul in the 25th place and Antalya in the 64th place. According to Euromonitor International, the best performing countries in Europe were Italy, Spain and Greece, with more than one city in the top 100 in all.
According to the 2022 City Destinations Index, the world's top destinations are:
1. Paris
2. Dubai
3. Amsterdam
4. Madrid
5. Rome
6. London
7. Munich
8. Berlin
9. Barcelona
10. New York
Exploring Amsterdam's Best Laptop-Friendly Cafés for Digital Nomads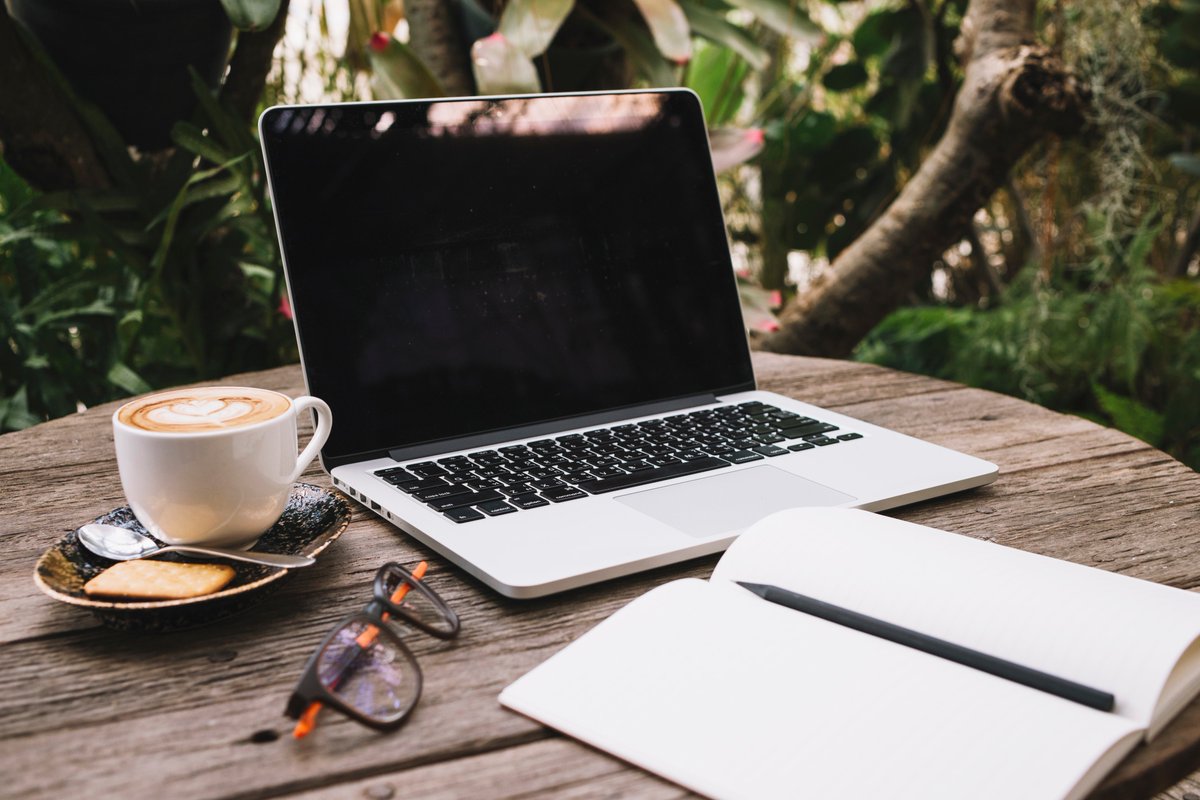 Amsterdam, renowned for its picturesque canals and vibrant cultural scene, has become a haven for digital nomads seeking a balance between work and exploration.
The city's charming coffee culture, coupled with its tech-savvy ambiance, has given rise to a plethora of laptop-friendly cafés that cater to the needs of remote workers. This article serves as a guide to some of the best laptop-friendly cafés in Amsterdam, where you can sip your favorite brew while staying productive.
Exploring Amsterdam's Best Laptop-Friendly Cafés for Digital Nomads
1. Coffee & Coconuts
Nestled in a former cinema, Coffee & Coconuts is a spacious and aesthetically pleasing café that offers a tranquil atmosphere for those seeking a productive work environment. With three levels of seating options, including cozy corners and communal tables, you can easily find your perfect spot. The café's ample power outlets, free Wi-Fi, and a menu featuring an array of coffee options, fresh juices, and healthy dishes make it a top choice for digital nomads.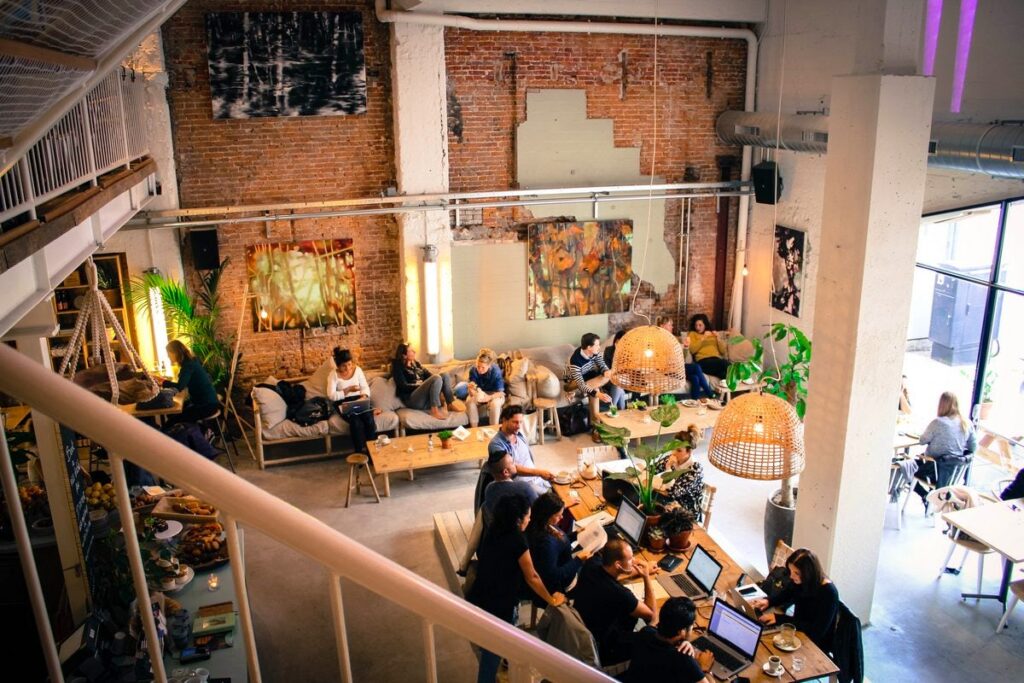 2. The Hoxton
Located along the Herengracht canal, The Hoxton is a stylish boutique hotel that boasts a welcoming lobby turned café, perfect for remote work. The ambiance blends vintage décor with modern amenities, offering a comfortable space to settle in with your laptop. The Hoxton provides complimentary Wi-Fi, a selection of delicious pastries, and a range of beverages from expertly brewed coffee to herbal teas.
3. Lot Sixty One Coffee Roasters
For the true coffee connoisseur, Lot Sixty One Coffee Roasters is a must-visit. This cozy café is celebrated for its exceptional coffee brewed from beans roasted on-site. The café's minimalist design and serene ambiance create an ideal setting for focused work. The absence of distracting background noise further enhances its suitability for remote work. While here, savor a cup of their artisanal coffee and perhaps engage in a quick chat with the knowledgeable baristas.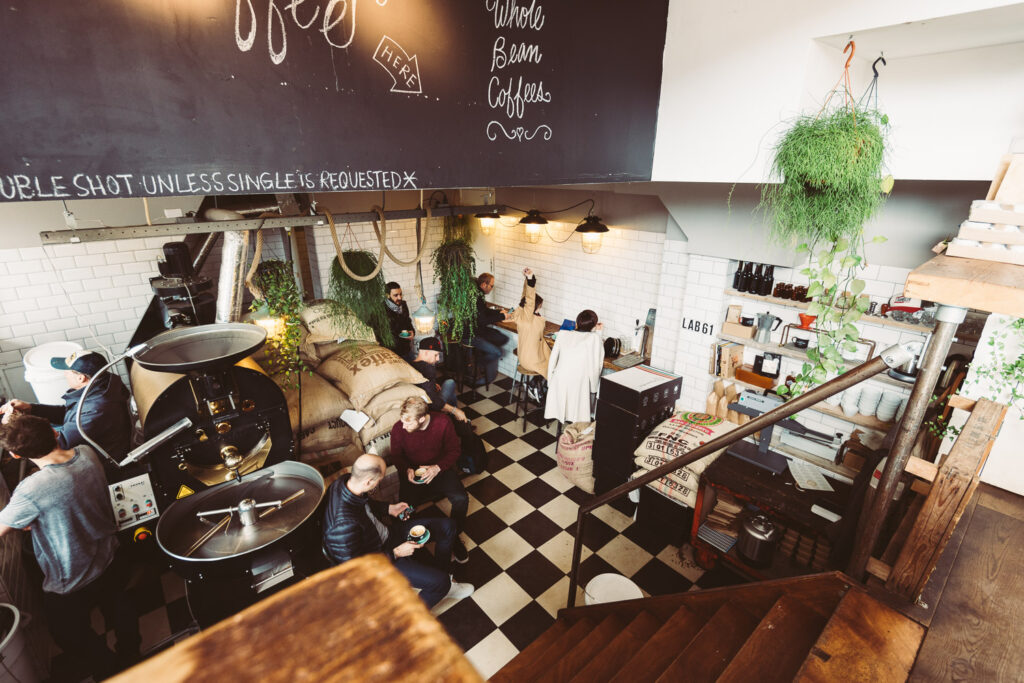 4. Scandinavian Embassy
A haven for lovers of Scandinavian design and quality coffee, Scandinavian Embassy offers a sophisticated space for digital nomads. The café's specialty coffee is crafted with precision, and the menu features an assortment of delectable treats. The minimalist interior, characterized by clean lines and natural materials, fosters a serene atmosphere, while the friendly staff ensures your caffeine fix is accompanied by a productive work session.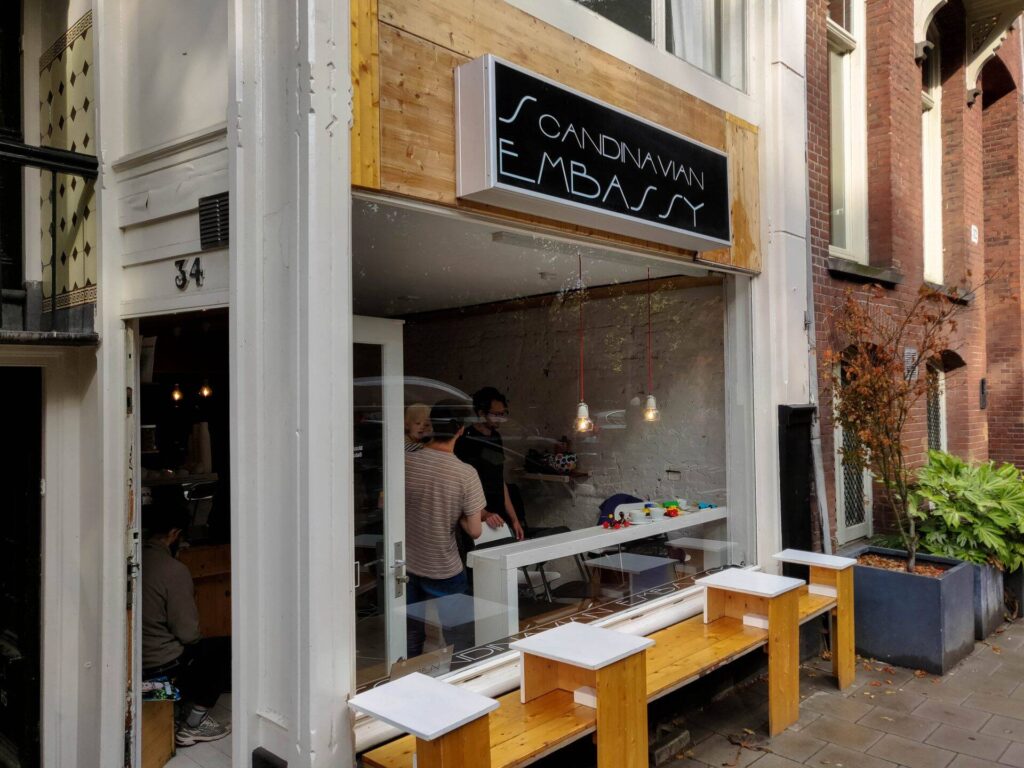 5. De Wasserette
De Wasserette, with its rustic charm and inviting atmosphere, seamlessly blends into Amsterdam's cozy ambiance. Known for its artisanal bread and pastries, the café provides an inviting environment for those seeking a laptop-friendly space. The wooden tables, ample natural light, and the aroma of freshly baked goods set the stage for a productive work session, complemented by their selection of coffees and teas.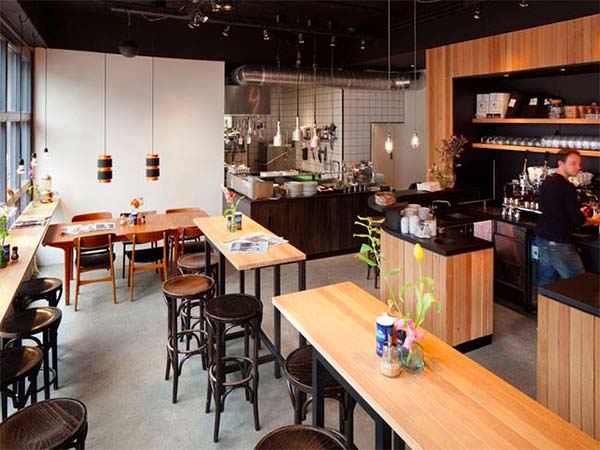 Amsterdam's coffee culture and digital-friendly mindset have given rise to an array of cafés where remote workers can find solace while pursuing their professional endeavors. From the trendy Coffee & Coconuts to the coffee perfectionists' haven, Lot Sixty One Coffee Roasters, each café offers a unique experience. So, whether you're a digital nomad in search of an inspirational workspace or a traveler looking to soak up Amsterdam's charm while catching up on work, these laptop-friendly cafés have got you covered. Embrace the blend of productivity and leisure that Amsterdam's coffee scene has to offer.