Amsterdam named one of the best cities in the world for tourists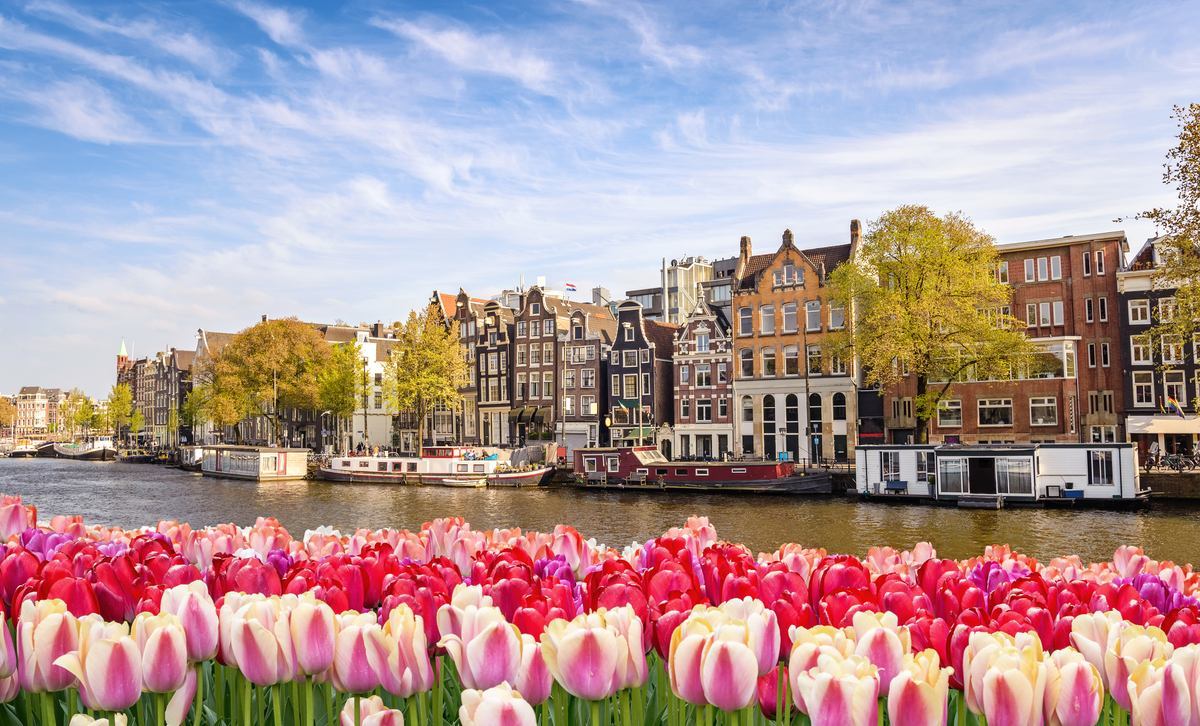 Ranking third after Paris and Dubai in the latest issue of Euromonitor International's Top 100 Cities Index, Amsterdam has once again been named one of the world's best cities for tourists.
Research organization Euromonitor International prepares a list of the top 100 city destinations each year, measuring the popularity and tourism potential of cities around the world. Arrangement; It is designed to provide a comprehensive and multi-layered analysis of important and emerging city centers, thereby helping businesses, tourism organizations and destinations identify cities that demonstrate tourism growth potential.
The 100 cities included in the ranking this year were evaluated and compared on a total of 57 criteria divided into six main areas.
Paris took the first place in the ranking, surpassing Dubai, while Amsterdam maintained its third place for the fourth time in a row. Although Amsterdam's score dropped due to its performance in the Health and Safety category, the city did particularly well in Economy and Business Performance and Tourism Policy and Attractiveness.
Turkey also took its place in the list, with Istanbul in the 25th place and Antalya in the 64th place. According to Euromonitor International, the best performing countries in Europe were Italy, Spain and Greece, with more than one city in the top 100 in all.
According to the 2022 City Destinations Index, the world's top destinations are:
1. Paris
2. Dubai
3. Amsterdam
4. Madrid
5. Rome
6. London
7. Munich
8. Berlin
9. Barcelona
10. New York
Red Light District Amsterdam Hotels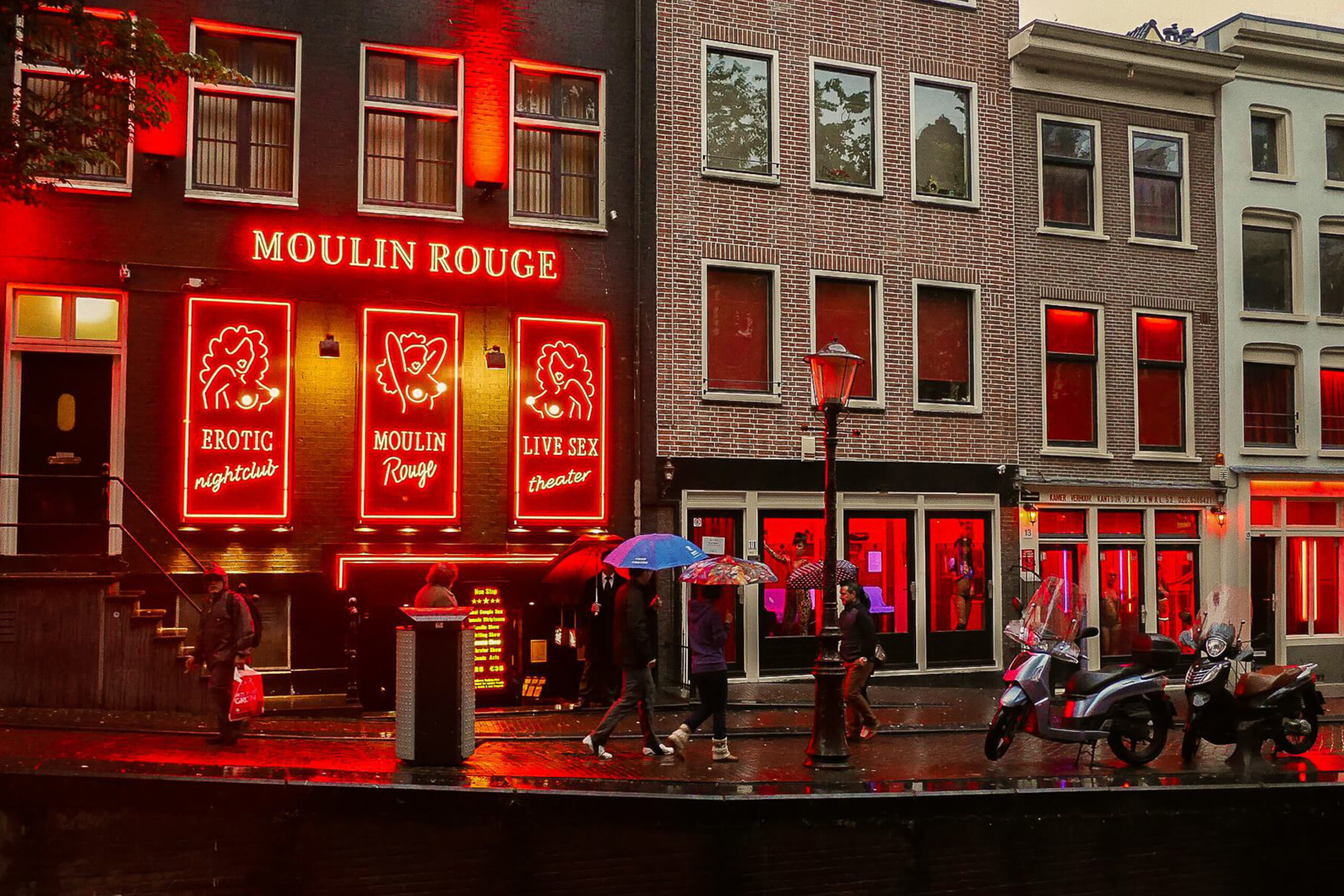 Red Light District Amsterdam Hotels. The Amsterdam Red Light District, also known as "De Wallen", is a historic area in the city center of Amsterdam, Netherlands, where prostitution is legalized and regulated by the government. The district consists of a network of narrow alleys, known as "straatjes," lined with windows where sex workers advertise their services to potential clients. In addition to the windows, there are also various sex clubs, peep shows, and adult stores in the area. The Red Light District attracts millions of visitors each year, making it one of the most famous and controversial tourist destinations in Amsterdam.
Red Light District Amsterdam Hotels
The Bulldog Hotel

The Bulldog Hotel is a hostel located in the city center of Amsterdam, Netherlands. It was founded in 1975 and is one of the first hostels in Amsterdam. The hostel is famous for being one of the most popular hostels in the city and for its cannabis-friendly policy, as it has an on-site coffee shop where guests can buy and consume cannabis.

Address: Oudezijds Voorburgwal 220, 1012 GJ Amsterdam
Website: https://www.bulldoghotel.com/


Heart of Amsterdam

The Heart of Amsterdam hotel is a budget hotel located in the heart of Amsterdam, Netherlands. The hotel is situated on the Warmoesstraat, which is a popular street in the city center known for its nightlife and cafes.

The Heart of Amsterdam hotel offers a variety of accommodations, including private rooms and dormitory-style rooms with shared bathrooms. Some of the amenities offered include free Wi-Fi, luggage storage, and a 24-hour front desk service. The hotel also has a communal lounge area where guests can relax and socialize with other travelers.

The location of the hotel is ideal for those looking to explore the city's vibrant culture and nightlife. It is within walking distance of many of Amsterdam's top attractions, such as the Dam Square, the Red Light District, and the Anne Frank House.

Overall, the Heart of Amsterdam hotel is a good option for budget travelers looking for a basic accommodation in a central location.

Address: Oudezijds Achterburgwal 120, 1012 DT Amsterdam
Website: http://www.heart-hostel.nl/


Hotel Royal Taste

Hotel Royal Taste Amsterdam is a boutique hotel located in the heart of Amsterdam, Netherlands. It is situated in a historic building on the Oudezijds Achterburgwal, a street in the city center known for its lively atmosphere and proximity to the Red Light District.

The hotel features 12 unique rooms, each decorated in a modern style with a touch of traditional Dutch design. Some rooms have exposed brick walls and wooden beams, while others feature colorful wallpaper and quirky artwork. All rooms are equipped with modern amenities such as free Wi-Fi, air conditioning, and flat-screen TVs.

The hotel also has a communal lounge area where guests can relax and enjoy complimentary coffee and tea. Breakfast is available for an additional fee and can be served in the guest rooms or in the hotel's breakfast room.

The location of the Hotel Royal Taste Amsterdam is ideal for those looking to experience Amsterdam's vibrant nightlife and cultural attractions. It is within walking distance of many top tourist spots, such as the Anne Frank House, the Dam Square, and the Van Gogh Museum.

Overall, the Hotel Royal Taste Amsterdam offers a unique and stylish accommodation option in the heart of Amsterdam.

Address: Oudezijds Achterburgwal 47, 1012 DB Amsterdam
Website: http://www.hotelroyaltaste.nl/


Red Light District Amsterdam Hotels

Hotel 83

Hotel 83 Amsterdam is a budget hotel located in the heart of Amsterdam, Netherlands. It is situated on the Oudezijds Achterburgwal, a street in the city center known for its lively atmosphere and proximity to the Red Light District.

The hotel offers a variety of accommodations, including private rooms and dormitory-style rooms with shared bathrooms. Some of the amenities offered include free Wi-Fi, luggage storage, and a 24-hour front desk service. The hotel also has a communal lounge area where guests can relax and socialize with other travelers.

The location of the Hotel 83 Amsterdam is ideal for those looking to experience Amsterdam's vibrant nightlife and cultural attractions. It is within walking distance of many top tourist spots, such as the Dam Square, the Anne Frank House, and the Van Gogh Museum.

The hotel is housed in a historic building that dates back to the 17th century and has retained some of its original architectural features. The rooms are simple but comfortable, with basic furnishings and a cozy atmosphere.

Overall, Hotel 83 Amsterdam is a good option for budget travelers looking for a basic accommodation in a central location. The hotel offers a convenient base for exploring Amsterdam's cultural attractions and nightlife.

Address: Oudezijds Achterburgwal 83, 1012 DC Amsterdam
Website: http://www.hotel83.com/


Hotel Torenzicht

Hotel Torenzicht Amsterdam is a budget hotel located in the heart of Amsterdam, Netherlands. It is situated on the Oudezijds Achterburgwal, a street in the city center known for its lively atmosphere and proximity to the Red Light District.

The hotel offers a variety of accommodations, including private rooms and dormitory-style rooms with shared bathrooms. Some of the amenities offered include free Wi-Fi, luggage storage, and a 24-hour front desk service. The hotel also has a communal lounge area where guests can relax and socialize with other travelers.

The location of Hotel Torenzicht Amsterdam is ideal for those looking to experience Amsterdam's vibrant nightlife and cultural attractions. It is within walking distance of many top tourist spots, such as the Dam Square, the Anne Frank House, and the Van Gogh Museum.

The hotel is housed in a historic building that dates back to the 17th century and has retained some of its original architectural features. The rooms are simple but comfortable, with basic furnishings and a cozy atmosphere.

One unique feature of Hotel Torenzicht Amsterdam is its rooftop terrace, which offers panoramic views of the city. It's a great place to relax and take in the sights of Amsterdam.

Overall, Hotel Torenzicht Amsterdam is a good option for budget travelers looking for a basic accommodation in a central location. The hotel offers a convenient base for exploring Amsterdam's cultural attractions and nightlife.

Website: http://www.torenzicht.com/
Address: Oudezijds Achterburgwal 93, 1012 DD Amsterdam

Hotel De Gerstekorrel

Hotel De Gerstekorrel Amsterdam is a 3-star hotel located in the heart of Amsterdam, Netherlands. It is situated on the Damstraat, a popular street in the city center known for its shopping and dining options.

The hotel offers a variety of accommodations, including standard rooms, deluxe rooms, and family rooms. Some of the amenities offered include free Wi-Fi, air conditioning, and flat-screen TVs. The rooms are cozy and modern with colorful accents and comfortable furnishings.

The hotel also has a breakfast room where guests can enjoy a buffet-style breakfast each morning. The hotel's location in the heart of Amsterdam provides easy access to many nearby restaurants and cafes.

The location of Hotel De Gerstekorrel Amsterdam is ideal for those looking to experience Amsterdam's vibrant culture and nightlife. It is within walking distance of many top tourist spots, such as the Dam Square, the Red Light District, and the Anne Frank House.

Overall, Hotel De Gerstekorrel Amsterdam is a good option for travelers looking for a comfortable and convenient accommodation in the heart of Amsterdam. The hotel's central location and cozy rooms make it a popular choice for tourists visiting the city.

Address: Damstraat 22, 1012 JM Amsterdam
Website: http://www.gerstekorrel.com/


Red Light District Amsterdam Hotels

Hotel The Globe

Hotel The Globe Amsterdam is a budget hotel located in the heart of Amsterdam, Netherlands. It is situated on the Oudezijds Voorburgwal, a street in the city center known for its lively atmosphere and proximity to the Red Light District.

The hotel offers a variety of accommodations, including private rooms and dormitory-style rooms with shared bathrooms. Some of the amenities offered include free Wi-Fi, luggage storage, and a 24-hour front desk service. The hotel also has a communal lounge area where guests can relax and socialize with other travelers.

The location of Hotel The Globe Amsterdam is ideal for those looking to experience Amsterdam's vibrant nightlife and cultural attractions. It is within walking distance of many top tourist spots, such as the Dam Square, the Anne Frank House, and the Van Gogh Museum.

The hotel is housed in a historic building that dates back to the 18th century and has retained some of its original architectural features. The rooms are basic but comfortable, with modern furnishings and a cozy atmosphere.

One unique feature of Hotel The Globe Amsterdam is its on-site bar and restaurant, which serves a variety of international dishes and drinks. It's a great place to socialize with other guests and meet new people.

Overall, Hotel The Globe Amsterdam is a good option for budget travelers looking for a basic accommodation in a central location. The hotel offers a convenient base for exploring Amsterdam's cultural attractions and nightlife.

Address: Oudezijds Voorburgwal 3, 1012 EH Amsterdam
Website: https://www.hotel-theglobe.nl/


Radisson Blu Hotel, Amsterdam City Center

Radisson Blu Hotel, Amsterdam City Center is a 4-star hotel located in the heart of Amsterdam, Netherlands. It is situated on the Rusland, a street in the city center close to many tourist attractions and shopping areas.

The hotel offers a variety of accommodations, including standard rooms, superior rooms, and suites. Some of the amenities offered include free Wi-Fi, air conditioning, and flat-screen TVs. The rooms are modern and stylishly decorated with comfortable furnishings.

The hotel also has a fitness center and sauna for guests to use, as well as an on-site restaurant and bar. The restaurant serves a variety of international cuisine, while the bar offers a range of cocktails and drinks.

The location of Radisson Blu Hotel, Amsterdam City Center is ideal for tourists looking to explore the city's cultural attractions. It is within walking distance of many top tourist spots, such as the Dam Square, the Anne Frank House, and the Van Gogh Museum.

The hotel is housed in a historic building that dates back to the 18th century and has been renovated to provide modern facilities and amenities. The building has retained some of its original architectural features, such as the staircase and entrance hall.

Overall, Radisson Blu Hotel, Amsterdam City Center is a good option for travelers looking for a comfortable and convenient accommodation in the heart of Amsterdam. The hotel's central location, modern amenities, and stylishly decorated rooms make it a popular choice for tourists visiting the city.

Address: Rusland 17, 1012 CK Amsterdam
Website: https://www.radissonhotels.com


Red Light District Amsterdam Hotels

Sofitel Legend The Grand Amsterdam

Sofitel Legend The Grand Amsterdam is a 5-star luxury hotel located in the heart of Amsterdam, Netherlands. It is situated on the Oudezijds Voorburgwal, a street in the city center known for its historic buildings and lively atmosphere.

The hotel offers a variety of accommodations, including deluxe rooms, suites, and apartments. The rooms are elegantly decorated with modern furnishings and offer a range of amenities, such as free Wi-Fi, flat-screen TVs, and marble bathrooms.

The hotel has several restaurants and bars, including the Michelin-starred Bridges Dining restaurant, the Le Petit Bistro, and the Library Lounge. Guests can also enjoy the hotel's spa and wellness center, which offers a range of treatments and services.

The location of Sofitel Legend The Grand Amsterdam is ideal for tourists looking to explore the city's cultural attractions. It is within walking distance of many top tourist spots, such as the Dam Square, the Anne Frank House, and the Van Gogh Museum.

The hotel is housed in a historic building that dates back to the 15th century and has been carefully restored to provide modern facilities and amenities while retaining its original character and charm. The building features a stunning interior courtyard with a glass roof, a grand staircase, and original artwork.

Overall, Sofitel Legend The Grand Amsterdam is a luxurious and elegant hotel that offers a range of high-end amenities and services for guests. Its central location, elegant decor, and historic charm make it a popular choice for tourists looking for a luxurious accommodation in the heart of Amsterdam.

Address: Oudezijds Voorburgwal 197, 1012 EX Amsterdam
Website:  https://all.accor.com