Amsterdam Weekend Guide: 29, 30 & 31 July 2022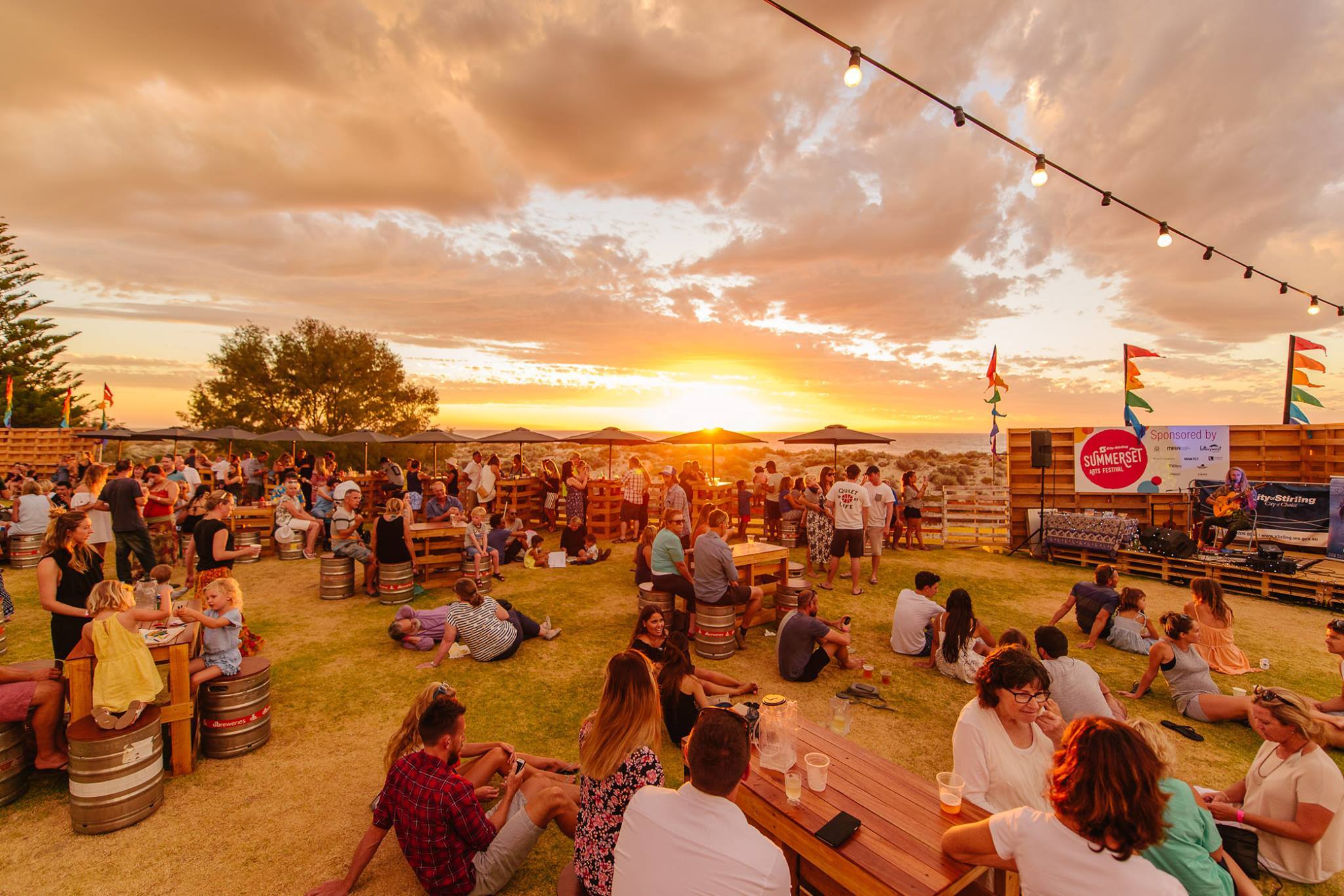 In this Amsterdam Weekend Guide we have listed our favorite weekend tips for 29, 30 & 31 July. Lots of fun!
AMSTERDAM WEEKEND GUIDE: 29, 30 & 31 JULY 2022
PRIDE WEEK IN AMSTERDAM
In Amsterdam, we celebrate Pride, through the annual event Pride Amsterdam. Pride Amsterdam will take place this year from  July 30 to August 7  and this year the theme is; ' My Gender, My Pride' central. When you think of Pride Amsterdam, there is a good chance that you can imagine the colorful boats. A true spectacle to see every year! For the best spot, you have to be at the canals on time or even better; arrange a boat on the side to admire everything as best as possible. But there is so much more to do! Check out our overview so that you are fully informed. For example, Het Volkshotel is also completely devoted to Pride from 31 July to 7 August. All kinds of Pride-related activities take place under and on the roof of the hotel on Wibautstraat for a week. Whether you feel like a sweaty club night, are ready for a new love, or want to watch movies at a height of 30 meters; During Pride Week in Volkshotel you can experience all kinds of things.
➋ HONEST AND FRESH FOOD AT WEGRESTAURANT ZACHT STAAL
Believe us, this is a new spot that hardly anyone knows about, but where you want to join this weekend anyway. Road restaurant Zacht Staal on the Rorik estate is located in Beverwijk and was created by Kasper Hoex (founder of De Groente Amsterdammer) and chefs Kees Elfring (known from Marius and Wijncafé Worst) & Lenny Ylstra (former chef of restaurant De School). From the countless varieties of lettuce to the chickens in the yard, as soon as you park your car here and walk onto the property you know you are in a special place. You sit at long tables at Zacht Staal in a newly built greenhouse, while the chefs are preparing all the good things in the country. It doesn't get more 'farm to table' than this! Reservations for dinner can be made here from Thursday afternoon to Sunday evening and on Friday.
➌ TREASURE HUNT AT FLEA MARKET OLYMPIC STADIUM
A favorite with many! This mega flea market/trunk sale on the square near the Olympic Stadium is always a must. On Sunday 31 July from 9 a.m. to 4 p.m. you can shop here among all second-hand items, curiosities, antiques and collectibles. We've never gone home empty-handed here, so get your treasure hunt on and don't forget to bring an empty bag. Entrance is free.
AMSTERDAM WEEKEND GUIDE 29 30 & 31 JULY 2022
➍ CREPE CITY SNEAKER FESTIVAL AT NDSM
Europe's biggest sneaker festival comes to Amsterdam after its huge success in the UK. There will be a huge selection of Dutch and other European brands, as well as limited edition sneakers from brands such as Air Jordan, Nike and Yeezy. Other streetwear brands such as Stussy and Supreme will also be found under the roof of the NDSM Loods. Crepe City Festival is a unique opportunity for sneaker and streetwear lovers to get the rarest and most exclusive shoes and street fashion. Head here to browse the stalls and enjoy interesting panel discussions with experts and famous faces from the sneaker industry. Industry leaders will chat about the hottest trends and make predictions about the sneaker and streetwear world. In addition to these discussions, there will also be live shows, DJs, street food stalls and drinks, so never a quiet moment! Tickets can be bought with prices from €12.
➎ PURE MARKET IN PARK FRANKENDAEL
Sunday it's time again for one of the nicest markets in the city. From 11 a.m. to 6 p.m., the Pure Markt will settle in the beautiful Frankendael park. On the site of the former city nursery of Amsterdam, you will find this beautiful green oasis, the largest and most important ecological park in the city. Large lawns and the Slingerpad make this location extremely suitable for the Pure Markt. Of course, very easy to combine with a visit to restaurant De Kas!
These weekend tips are always a good idea in July: 
RETURN OF ARTIS ZOOMER EVENINGS
The ARTIS Zoomer Evenings are back as usual this year with the nineteenth edition. From July 9 to September 3, ARTIS is open every Saturday until sunset. During the golden evening hours, between the blooming beds of the edible garden, up-and-coming Dutch musical talent takes the stage every Saturday in the ARTIS Music Museum. In addition, there is a daily varied day program with activities for young and old. During the Zoomer evenings you really experience Artis in a new way.
OPEN NOW! ARTISANAL GELATERIA MIUZ
Because an ice cream is ALWAYS a good idea! Miuz's gelato is wonderfully creamy and is made fresh daily by Carlo and his experienced (Italian) gelato chefs. Because the flavors and gelato are created from scratch, Carlo can continue to adapt and experiment. For example, burratagelato is on the menu, and apple juice gelato, in addition to the more classic flavors such as stracciatella and pistachio. You can find Miuz at the Overtoom 117, on the corner of the Vondelpark.
STOCK UP ON GOODIES AT TUIG VAN DE TICHEL
Currently only open on Saturdays, but if successful they will expand. And we dare to predict that this shop full of unique delicacies will be a hit. Harness van de Tichel can be found at Tichelstraat 25.
REM AMSTERDAM: WHERE FANCY MEETS FUN
REM has now opened its doors! This new food destination led by chef Bobby Rust (who you may know from Ron Gastrobar, De Librije and Envy Amsterdam), looks great and has a unique view over the IJ.
AMSTERDAM WEEKEND GUIDE 29 30 & 31 JULY 2022
THE VEGETARIAN BUTCHER REOPENS DE VLEESCH LOBBY
The pop-up restaurant will be open for eight weeks between 12:00 and 20:00 at Raampoortstraat 16 in Rotterdam. The restaurant serves classic meat dishes, from hacked meatballs to burgers, made from what De Slager calls 'the new meat'. Perfect moment for a trip to Rotterdam?
NEW BURGER BUN CONCEPT OISHII  
Here they work with organic and sustainable beef and the sandwiches look a bit like flying saucers, because they are completely closed. We can't wait to taste it.
VEGAN CONCEPT WILD & THE MOON FROM PARIS NOW OPEN
The successful vegan food concept Wild & the Moon from Paris has opened its doors for the first time in the Netherlands, at 138 Van Woustraat in Amsterdam. The range is 100% vegan, gluten-free and homemade and all packaging is plastic-free. Definitely fun to cycle along this weekend!
Discover everything about this new concept here >>
EATING OUT WITH VEGAN FRIENDS
Whether you are vegan or not. There are plenty of restaurants that you should also like to go to as a non-vegan.
LEBANESE FOOD IN AMSTERDAM
Perhaps one of the tastiest cuisines from the Middle East. Most of the things on this list are not hip. But believe us that you can eat very tasty Lebanese.
CHEESE FONDUE AT MELT
Pop-up restaurant SMELT , a collaboration between De Doffer and De Kaaskamer , has delicious summer cheese fondue on the menu!
Check their Instagram here for opening times >>
HOTSPOT CAFÉ TWO PRINCES
Coffee, wine, beer, baguettes and snacks… let that be the way to our hearts! Open seven days a week and located on the cozy Prinsenstraat. They don't work with reservations here, so check their Insta for more info >>
Pride 2023 in Rotterdam Guide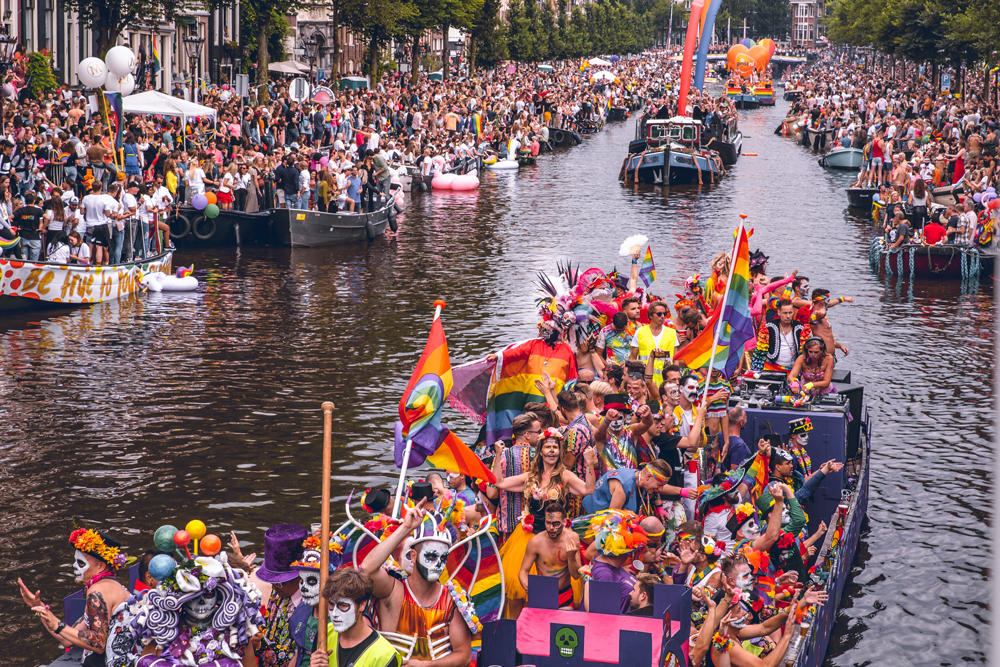 Pride 2023 in Rotterdam promises to be an extraordinary celebration of the LGBTQ+ community and its allies. With a lineup of exciting events and activities, this festival will create an inclusive and joyous atmosphere that will leave a lasting impact on attendees.
We'll explore what makes Pride 2023 in Rotterdam;
Embracing Diversity Pride 2023 in Rotterdam is all about embracing diversity in its truest sense. The festival brings together people from different backgrounds, identities, and orientations, fostering a sense of unity and understanding. Rotterdam has always been a city that welcomes and accepts individuals from all walks of life, and during Pride, this spirit is magnified. It's a time to celebrate the unique beauty of every person and to recognize the importance of inclusivity in creating a harmonious society.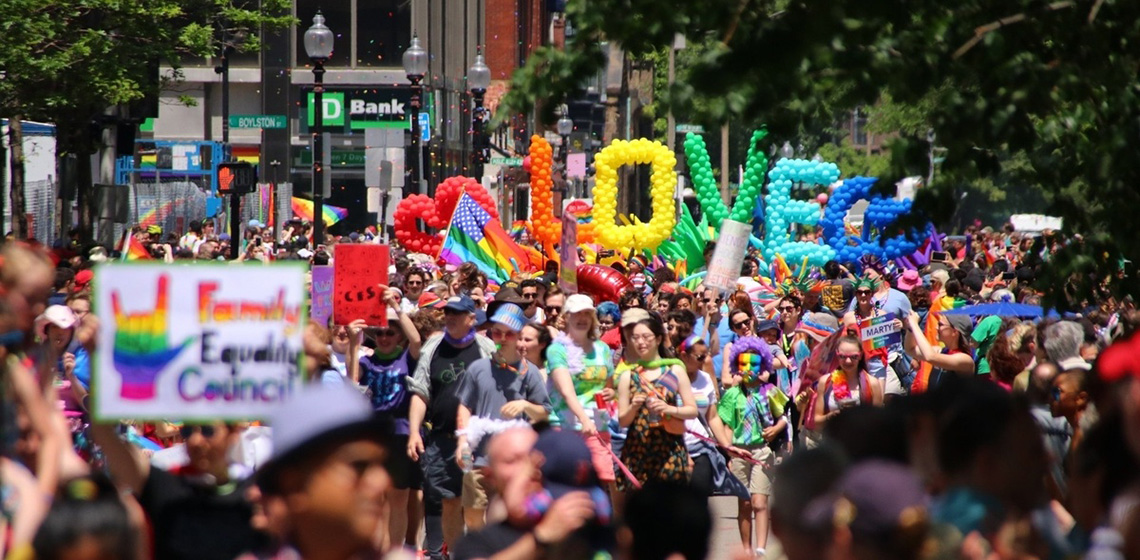 A Vibrant Lineup of Events Pride 2023 in Rotterdam will feature a vibrant lineup of events that cater to various interests and age groups. From the colorful parade that winds its way through the city streets to exciting dance parties that light up the nights, there's something for everyone to enjoy. The festival also includes workshops, film screenings, art exhibitions, and panel discussions that address relevant LGBTQ+ topics. These events offer opportunities for education, engagement, and celebration, creating a well-rounded experience for all attendees.
The Pride Parade: A Symbol of Unity At the heart of Pride 2023 in Rotterdam is the Pride Parade, a magnificent spectacle that celebrates love and unity. The parade showcases vibrant floats, colorful costumes, and exuberant performances by LGBTQ+ groups and allies. As the procession moves through the city, the streets come alive with cheers and support from onlookers, creating an atmosphere of love and acceptance. The Pride Parade is not only a celebration of LGBTQ+ pride but also a powerful statement of unity and progress.
Safe and Welcoming Environment Rotterdam takes great pride in creating a safe and welcoming environment for everyone during the festival. Security measures are in place to ensure that attendees can fully enjoy the festivities without worry. The city's commitment to safety and inclusivity makes Pride 2023 a must-visit event for LGBTQ+ travelers and allies alike.
Connecting with the Community Pride 2023 in Rotterdam provides a unique opportunity to connect with the LGBTQ+ community and its supporters. Whether you identify as LGBTQ+ or are an ally, the festival offers a chance to make new friends, share experiences, and celebrate the power of love and acceptance. The sense of belonging and camaraderie experienced during Pride can be transformative and create lasting memories.