What Are The Most Famous Fashion And Design Brands In The Netherlands?
What Are The Most Famous Fashion And Design Brands In The Netherlands?
Amsterdam has always been a major center in the fashion world and many famous designers were born or worked in the city. Their number includes many iconic fashionistas such as Frans Molenaar and Sheila de Vries, as well as other fashion icons whose innovative work continues to captivate audiences around the world. Eden Amsterdam, Fashion Designers you know have a list here, but just in case isn't it …
The Most Famous Dutch Fashion And Design Brands
Victor and Rolf
Avant-garde fashion powerhouses Vitkor Horsting and Rolf Snoeren studied together at Arnhem's prestigious Academy of Arts and set up a studio under their given names after graduating in 1992. Many of her bold, provocative designs have since become iconic, and they regularly appear at major fashion weeks around the world.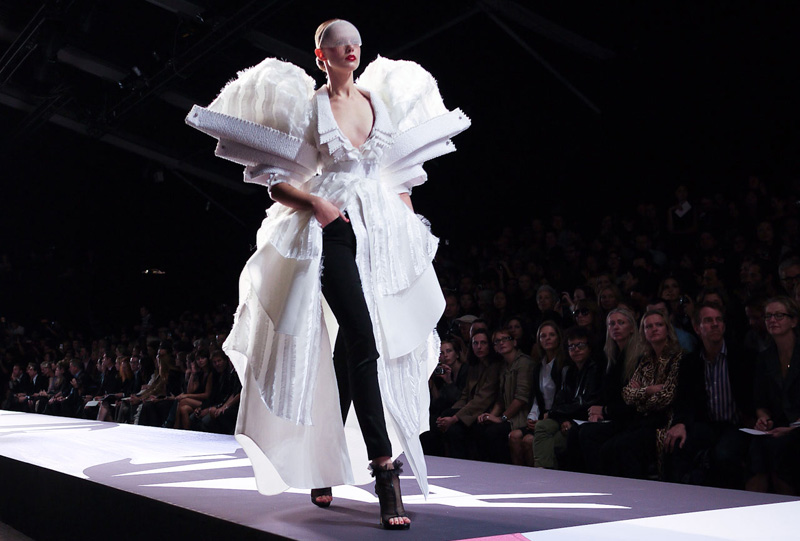 The duo often use ideas from the art world in their designs and coordinate fashion shows that feature theatrical elements. For example, in 2015 they released a spring/summer collection called Van Gogh Girls, centered around extravagant floral dresses and straw hats inspired by Vincent van Gogh's still life flower painting. They are currently based in Amsterdam and continue to release several collections per year.
Frans Molenaar
Frans Molenaar started his career as a tailor, but moved to haute couture in 1960 after interning with Charles Montaigne.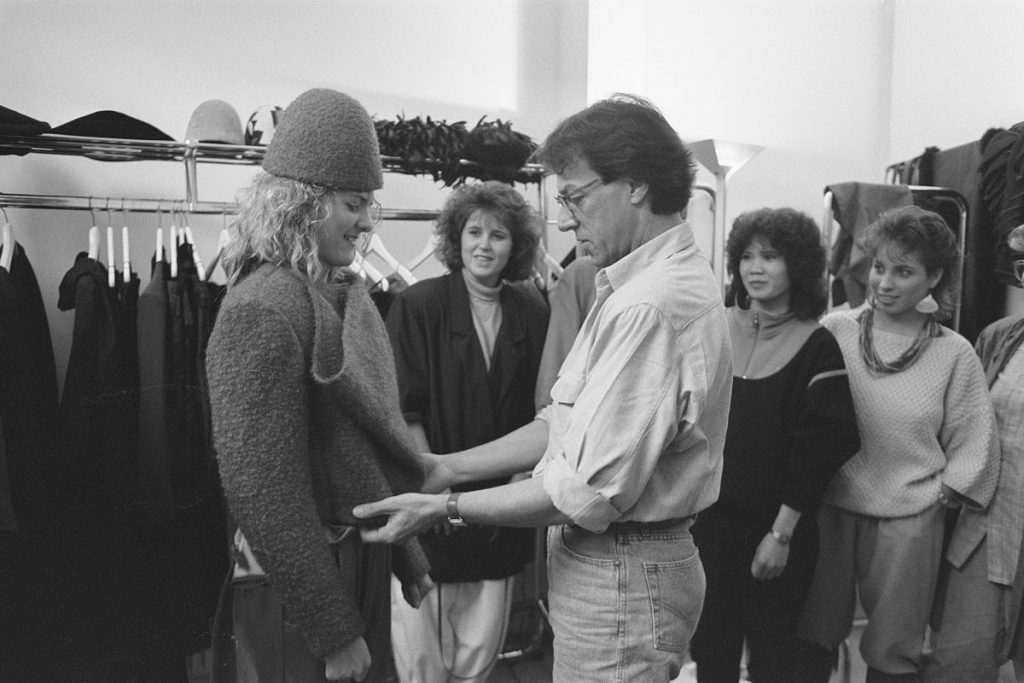 About five years later, Molenaar opened his own studio, Frans Molenaar Couture, and eventually became one of the most famous designers in the Netherlands due to the simple elegance and timeless style of his work. Throughout her career, she has created several famous collections, including several iconic dresses and other women's clothing items characterized by sharp silhouettes and contrasting, almost Stijl-like color palettes. In the mid-1990s, Molenaar established a fashion award under his name, which is given annually to an aspiring designer and created to highlight and fund new talent in the Netherlands.
March Visser
Mart Visser started working as a fashion designer in 1993 and has since continued to launch several bold yet elegant womenswear collections each year. His work regularly plays with striking hues and palettes to modernize or refine classic cuts.
After 2000, Visser opened a boutique studio in Amsterdam and turned her unique approach to haute couture into prêt-à-porter fashion. He has also recently delved into the fine arts and has created artworks mostly focused on abstract depictions of anonymous human faces.
Bass Kosters
In 2003, after her graduation project won the prestigious Robijn fashion Award for two teacups and a pan, bass Kosters set up a fashion studio under her own name in Amsterdam. Since then, Kosters and Studio has consistently produced many well-regarded collections that feature deliberately brash motifs, such as penis prints or an entire collection based on clowns.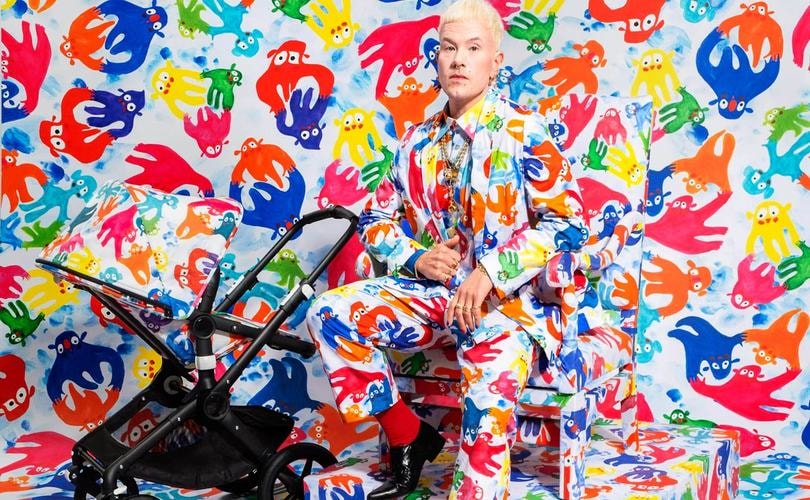 Over the years, Kosters has collaborated with several major brands and created immensely popular lingerie and pajamas with fun, brightly colored prints for Dutch budget department store chain Zeeman in 2011. Kosters works in other mediums besides fashion and has created many artworks, embroidery and Sculptures stamped with his signature style.
Sheila de Vries
Sheila de Vries started her career in the late 1960s and opened her own store in Amsterdam in the late 1970s.
Over the years, her elegant designs have won many famous figures and she has appeared in the outfits of Queen Beatrix, Jane Fonda, and Barbara Streisand Sheila de Vries. She currently works with her son Gideon and continues to create numerous luxury womenswear and menswear collections each year.
Iris van Herpen
In 2007, Iris van Herpen started her own fashion label after completing internships with Alexander McQueen and Claudy Jongstra. As a designer, van Herpen often draws from other disciplines and has collaborated with many famous figures, including Beyoncé and Björk.
His work often resembles wearable sculptures combining natural forms with futuristic details. To create his elegant designs, Van Herpen regularly uses high-tech methods, including 3D printing, and adapts his collections around ideas related to modern science and technology. Since starting his career, van Herpen has received many prestigious awards, including the Johannes Vermeer award in 2017, a multidisciplinary award given to leading and groundbreaking artists working in the Netherlands.
Marlies Dekkers
Marlies Dekkers launched her first collection in 1993 after creating her own fashion label called Undressed. While working under this title, Dekkers has produced many acclaimed modern underwear lines that have received wide acclaim for their comfortable, flirtatious designs.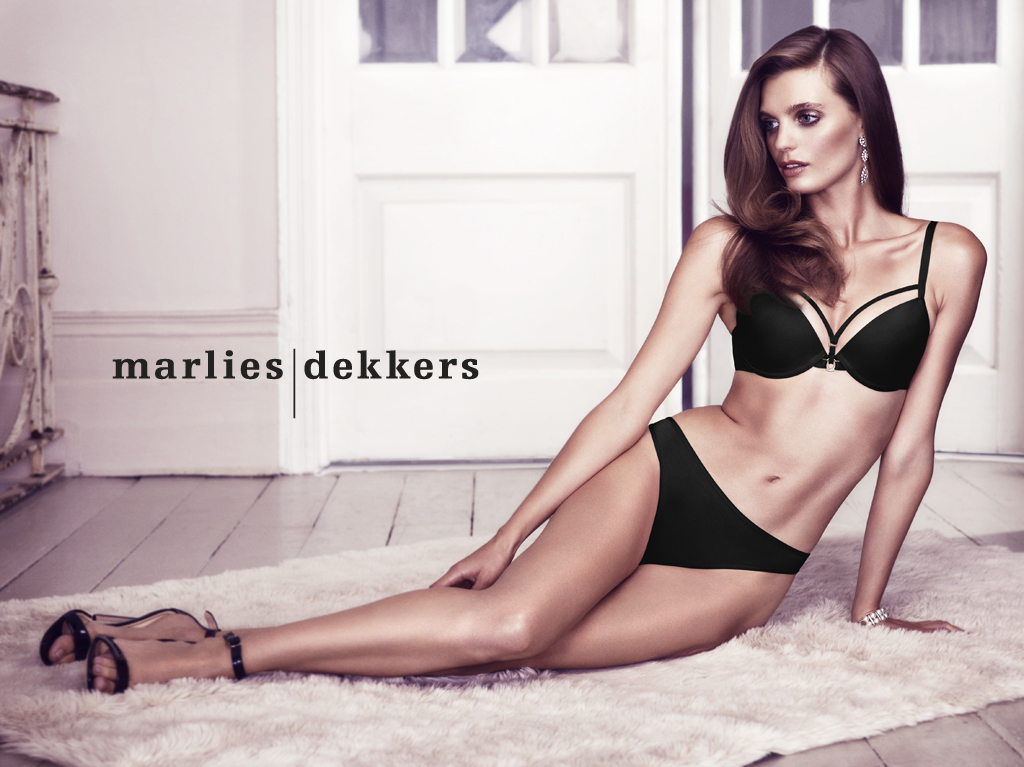 His work has since been acquired and exhibited by various museums in the Netherlands. Dekkers' lingerie, swimwear and accessories are available from stockists around the world and at her Studio's brand Store in Amsterdam.
Percy Irausquin
Before his untimely death in 2008, Percy Irausquin was among the most promising young designers in the Netherlands. After releasing many acclaimed collections between 2002 and 2003, Irausquin began to attract the attention of the international fashion world.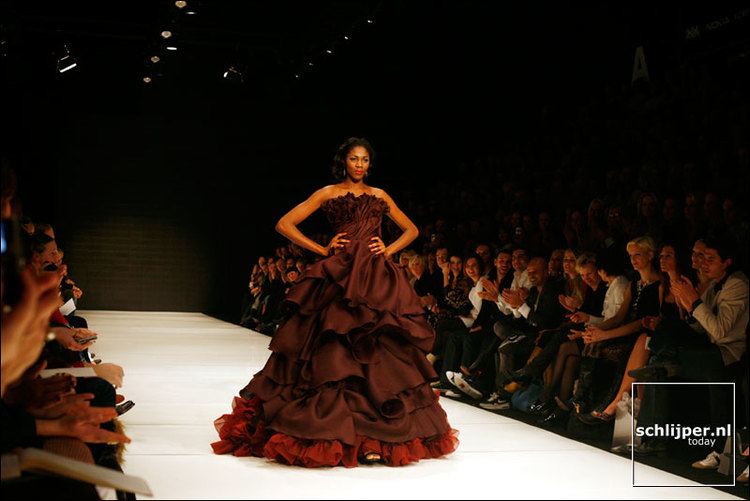 Her work soon began appearing on the covers of industry magazines, including Elle and Marie Claire, and over the next five years Irausquin created classic dresses, costumes and apparel, many of which were bought or commissioned by celebrities.
The Netherlands has the highest average number of bicycles per capita in the world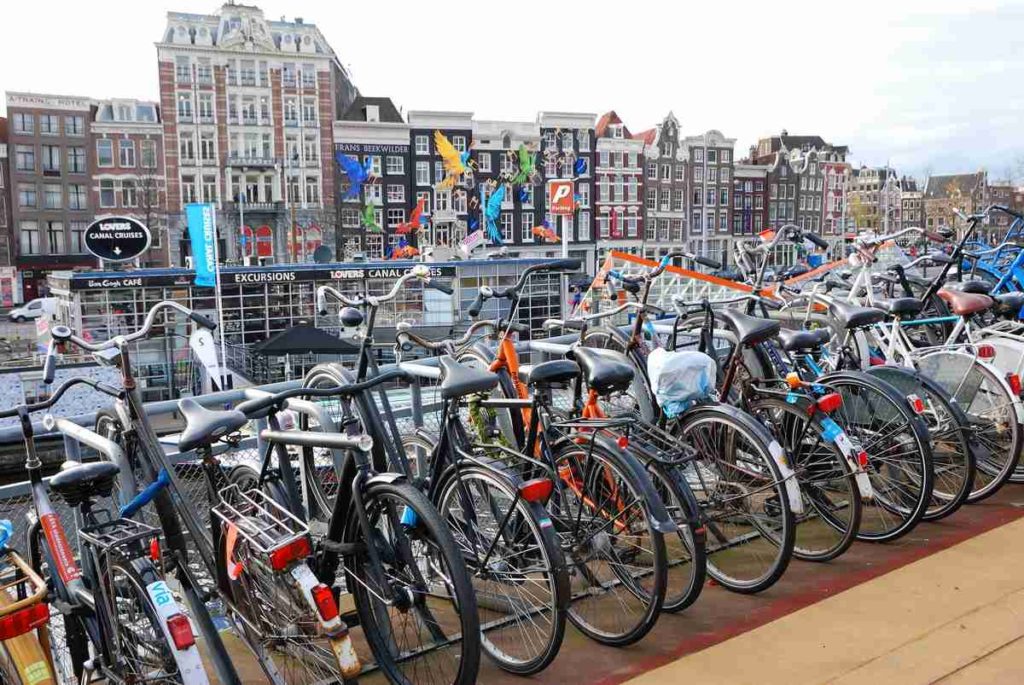 The Netherlands, with a population of 17 million, is the country with the highest average number of bicycles per capita in the world, with 23 million bicycles and an average of 1.3 bicycles per capita worldwide.
The bicycle, which is mostly used for commuting and transporting children to school in the country, is also preferred for entertainment regardless of the weather conditions.
With a population of 17 million, the Netherlands is known as the "land of bicycles" with 23 million bicycles and an average of 1.3 bicycles per capita worldwide.
Bicycles are used for work 22 percent, going to school 18 percent and shopping 14 percent. In addition, 31% use bicycles for entertainment and 16% for other purposes.
The Netherlands is the leader among the countries with the most distance traveled by bicycle in a day. Every cyclist in the country travels an average of 3 kilometers per day.
Utrecht is the most bike friendly city in the world!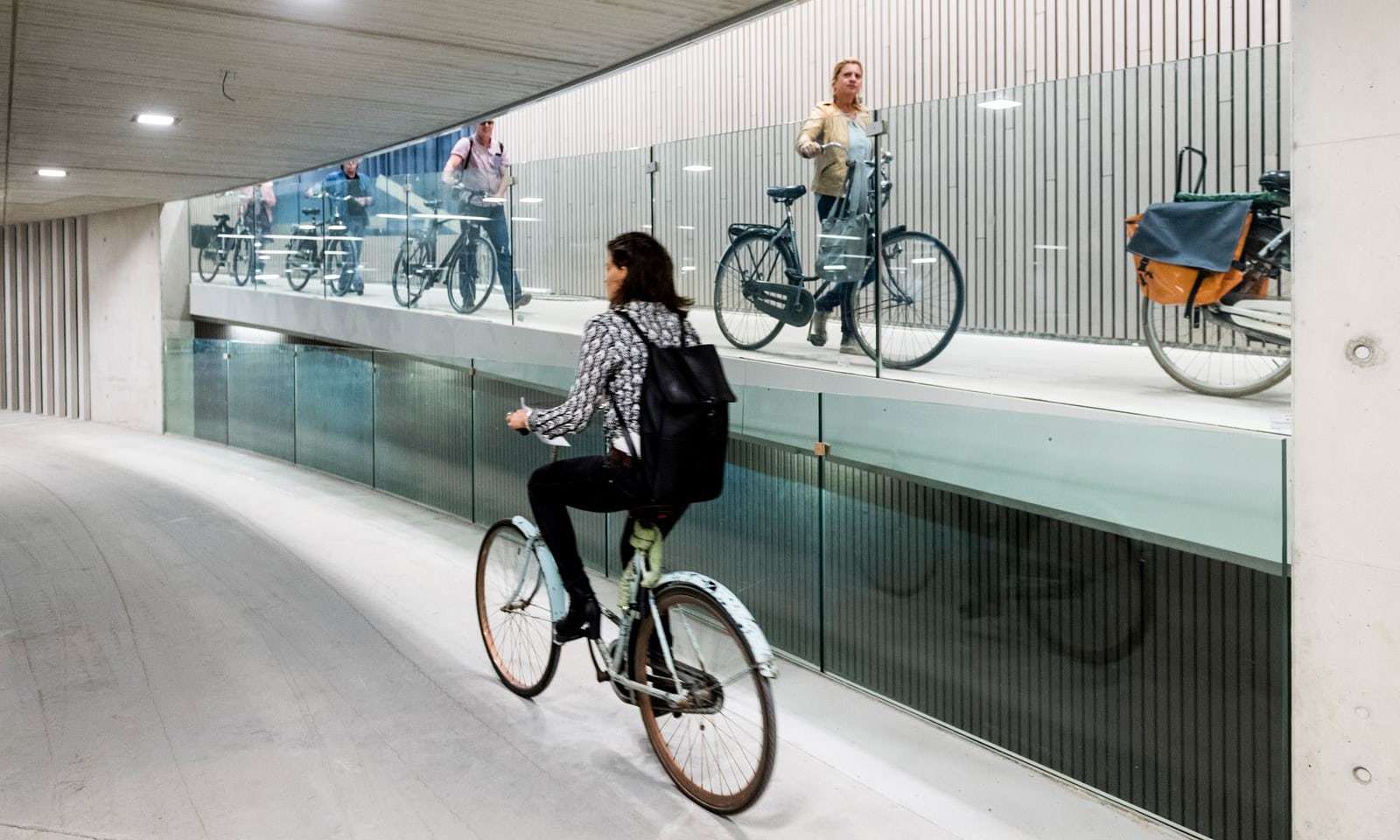 The Dutch city of Utrecht has once again been named the world's best city for cycling. Utrecht left behind cities famous for cycling, such as Amsterdam and Copenhagen.
The Global Cycling Cities Index, made by bike insurance company Luko, ranked 90 cities based on multiple factors. With this ranking, the company researched which city had the best atmosphere for cycling.
Cities were evaluated from many aspects such as investment in cycling, improvement of bicycle infrastructure, safety.
The categories were: weather, rate of cycling, crime and safety (deaths and accidents), infrastructure (bike shops, number and quality of bike lanes), sharing (bike sharing, rental initiatives), events (e.g. car-free day events).
The ranking was made out of 100. Utrecht topped the list with 77.84. Amsterdam, another city of the Netherlands famous for its bicycles, took the 5th place with 60.24 points.
Utrecht stood out with 51 percent bicycle use. In addition, the number and quality of cycle lanes and the municipality's investment in bicycles were also striking. Utrecht also placed ahead of Amsterdam in the crime and safety category.
On the other hand, Amsterdam was ahead of Utrecht with its bike shops and bike sharing initiatives.
Here is the list of the world's best cities for cycling:
1. Utrecht (77.84)
2. Munster (65.93)
3. Antwerp (60.51)
4. Copenhagen (60.46)
5. Amsterdam (60.24)
6. Malmo (55.88)
7. Hangzhou (52.55)
8. Bern (48.76)
9. Bremen (47.81)
10. Hanover (46.7)
These apps are very useful if you live in the Netherlands!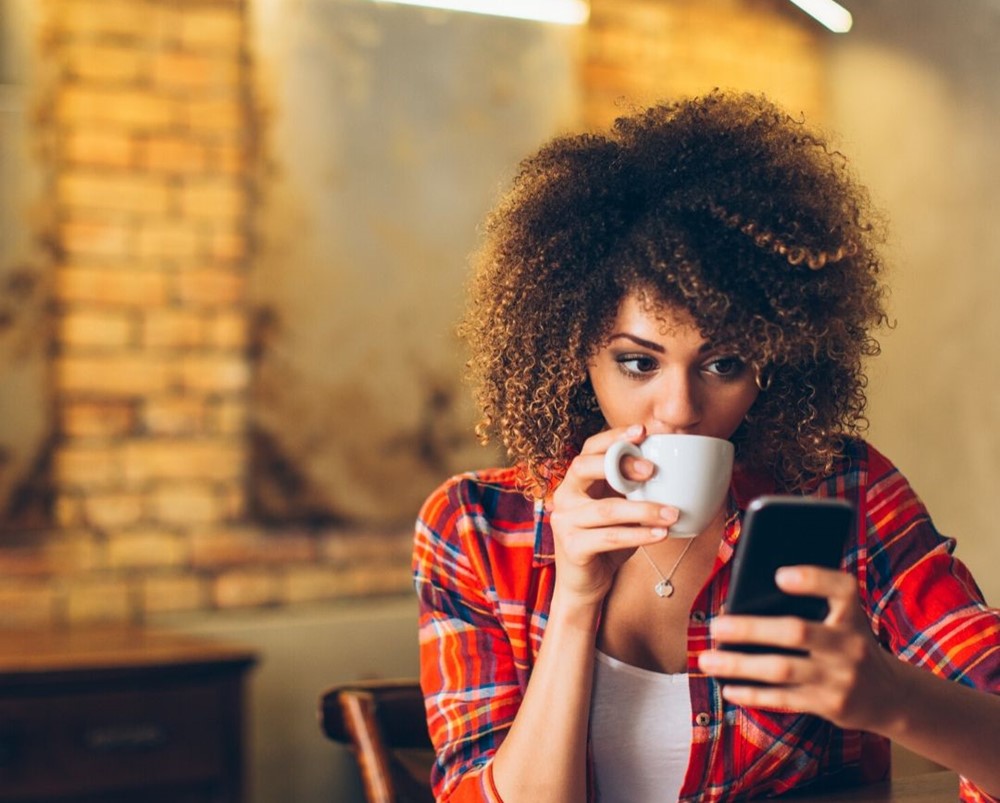 You've just arrived in the Netherlands or have lived here for a while, but your phone's weather app doesn't know when it's raining. You get lost when you go somewhere, you can't use your credit cards while shopping at Albert Heijn, you have to transfer money abroad or your Dutch friend has paid the bill and asks you for your coffee, but you don't know what to do. Then this news is for you!
These apps are very useful if you live in the Netherlands!
Weather forecast
Anyone who comes to the Netherlands will quickly realize that the weather is the most talked about topic here. You ask why? Because the weather in the Netherlands is absolutely unpredictable by looking out the window, so checking the weather before going out is the first thing you should do. Especially if you plan to ride a bike!
These 3 applications show the arrival, time and speed of the rain on the map and help you take action accordingly: Buienradar, Accuweather, Weeronline.
Navigation
If you have come to the Netherlands but do not know where and how to go, 9292 will give you all the buses, trams, metros and even trains on the clock; It is an application that shows you from which stop you will transfer and which one you will continue with.
Google Maps: You can see public transport with Google Maps, but one of the best things about the Netherlands is that it shows bike paths. Apart from that, you can look at which streets to walk and see the nearby markets or restaurants.