According to research by the London School of Hygiene and Tropical Medicine in England, the tallest people in the world are the Dutch.
The Dutch have grown an average of 20 centimeters over the last 150 years. The average height of men in the country is 1.84 meters, while the average height of women is 1.71 meters.
Dutch scientist Gert Stulp, who led the research on behalf of the university in London, says the Dutch were shorter than other Westerners 150 years ago. Stulp wanted to know how the country's citizens were getting taller.
Investigating the effect of body length on reproduction, Stulp collected the height data of 94 thousand Dutch people who had children between 1935-1967.
The result is that taller parents have more children. This is especially prevalent in male parents.
Why are the Dutch tall?
Stulp doesn't know why taller people have more children. To him this seems to be the result of "natural selection". "But we still can't make that judgment because genetic research hasn't been done. Maybe the relationship between the tall body and many children is due to another reason. That's why we want to investigate this issue," he says.
According to the results, men who were 7 centimeters taller than the average had 0.24 more children than their other counterparts.
Tall children have a higher chance of survival than others.
Gert Stulp says height is determined by at least 180 genes.
He thinks that the "tall gene" is better preserved and passed on to the next generations, thanks to the fact that taller people have more children and their children have a higher chance of survival.
According to the researchers, the well-balanced welfare and the quality of the health and care sector also contributed to the longevity of the Dutch.
Heights got longer, houses got smaller
However, according to the Dutch, there is a strange situation. Houses in particular have shrunk while their stature has grown above average.
In the country where detached houses are preferred instead of apartments, smaller houses have started to be built due to the soil problem.
A social media comment on the Tall news draws attention to this oddity:
"The Dutch are the tallest people in the world, but their bedrooms are still small. We can't fit a bed in a room that is 2 meters by 10 inches by 2 meters by 20 centimeters."
Fierce discussion on social media
The publication of the research sparked a heated debate among social media users in the Netherlands.
According to some, the secret of long neck is in long-term consumption of milk, cheese, butter and meat.
A Dutch Twitter user believes they've grown taller thanks to dairy products and meat with hormones.
According to one female user, the natural attraction of tall men also increases productivity,
According to another social media user, the Dutch, whose lands are below sea level, have no choice but to be "the tallest in the world".
Where to buy a bicycle in the Netherlands?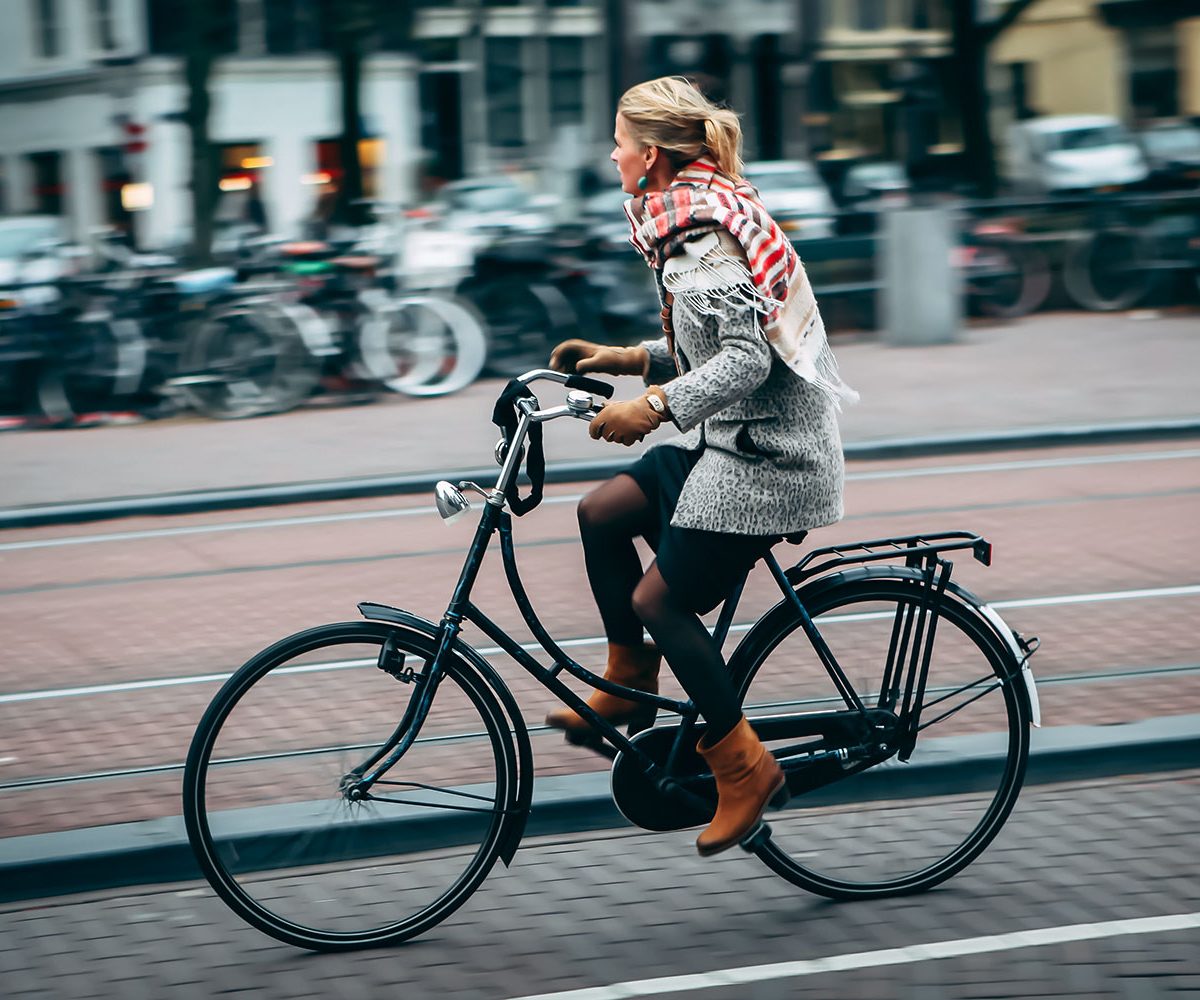 Where to buy a bicycle in the Netherlands? Bicycle rental locations in the Netherlands? How to get a monthly bike rental in the Netherlands? When one thinks of the Netherlands, tulips, mills and bicycles come to mind.
Besides a sport or recreational activity, cycling is the most used means of transportation in the Netherlands. In their daily life and in business life, the Dutch generally provide their transportation by bicycle. The bicycle is not a one-man vehicle for the Dutch either. They carry not only their children but also their pets by bicycle.
How to buy a bike in the Netherlands?
Perhaps the first reason why the bicycle is used so much is that the Netherlands is a flat country. If we do not count the bridges over the canals, it would be appropriate to say that you do not go uphill in the Netherlands!
Another reason why the use of bicycles is intense is that the country is designed for cycling. With the importance given by the state to bicycle paths, the place of bicycle in society is very different. For this reason, if you are going to stay in the Netherlands for a long period of time, we recommend that you either buy or rent a bicycle. So how will you do this? In this article, we explore the answer to this question.
Buying a bike from the shop in the Netherlands
If you are going to stay in the Netherlands for a long period of time, a bike may be the right option for you. It is also very easy to find a store to buy bicycles in the Netherlands, and bicycle shops with many options are waiting for you on almost every corner. These shops are also shops where you can buy second hand or brand new bikes.
Of course, we recommend that you do a price research before you buy your bike from the stores. Bicycle insurance may also be beneficial for you. It should be noted that some stores also offer a guarantee.
New bike prices usually change, you can buy a bike for 200 euros or 2000 euros. At this point, the features of the bike come to the fore. Some have pedal brakes called 'coaster brakes', some have hand brakes or no gears, such as gears. Of course, the prices of electric bikes are higher than normal bikes.
Buying a bike from Marktplaats
It is also possible to buy bicycles from Marktplaats, which is known as the 'from owner' of the Netherlands. Here people sell their old bikes as well as new ones. However, it is useful to be careful when buying a bike from here. Do not send money before you see or use the bike. There is always the possibility of being scammed. In addition to Marktplaats , Amazon in the Netherlands has been selling bikes since March 10. If you want, you can try your luck there too.
Buying bikes from Facebook groups
Facebook groups are also a great place to get scammed! But you can find really good bikes here too. Pay attention to whether accounts that sell the bike are new or belong to a real person who has existed for a long time. Likewise, if you interview face-to-face, you will reduce your chances of being cheated even more. You can also buy a bicycle at some flea markets in the Netherlands.
"Phhhhhhh, do you want to buy a bike?"
Our parents used to warn us when we were little not to talk to strangers. Similarly, let us warn you not to talk to strangers and uncanny people in Amsterdam! These foreign and uncanny people may offer you illegal items in other countries, but in the Netherlands, bicycles are among these illegal items!
Where to buy a bicycle in the Netherlands?
While crossing the road, suddenly "Phhh, do you want to buy a bike?" You may come across an interesting offer such as This means trying to sell you a stolen bike. Although the Netherlands is a safe country for people, it is not so safe for bicycles. That's why the stolen bike market is very intense here. But instead of buying a stolen bike, you're better off walking everywhere you go! Because buying a stolen bike is both unethical and illegal. If the police catch you with a stolen bike, you could be in big trouble. Also in the Netherlands, there is a bicycle version of the proverb "Wash a nest, there is no home": The one who buys a stolen bike will eventually get stolen!
Renting a bike in the Netherlands
You won't be staying in the Netherlands for very long or don't want to deal with buying a bike? Then the bike rental option may be much more advantageous for you. Some of the companies you can hire with monthly payments are: Swapfiets, e-bike to go. The prices of the bikes in these applications vary according to the type. The average price is 20 euros per month.
Buying used bicycles from municipalities in the Netherlands
You have a chance to buy a used bike from some Dutch municipalities. These are bicycles that are in municipal warehouses and that the owner did not come to collect. Generally, municipalities take parked bikes that have not been used for more than two weeks to municipal warehouses. People who are unaware that their bike has been taken to a municipal warehouse also often assume that their bike has been stolen. Sometimes, these unclaimed bikes waiting in warehouses are put up for sale by the municipality or they deal with a company that renews and sells the bike.
You can visit the municipality websites to buy bicycles from the municipality.
How much do bicycles cost in the Netherlands?
You can find all kinds of bicycles in the Netherlands. Likewise, prices will vary widely. However, we do not recommend buying a bike for less than 50 euros. There is a high probability that the bike bought at this price is stolen or broken.
New bikes are usually around 200 euros, second-hand ones are around 100 euros. As we said, there are many types of bikes available, you can buy a bike for 2,000 euros if you want.