15 refugees have been on hunger strike for a week in Vlissingen, Netherlands
The IND's extension of the waiting period for refugee applications puts refugees in the camps into difficulties. The remaining 15 refugees in the Vlissingen camp went on a hunger strike.
The Immigration and Naturalization Services (IND) decided to extend this period, stating that more time is needed in the process of deciding on asylum applications made last year. The decision is also valid for those who have already applied. This situation puts a lot of pressure on those waiting in refugee camps. On Monday, about 15 refugees in the camp in Vlissingen started a hunger strike to get answers to their applications.
Ter Apel, the only refugee reception center in the Netherlands, has been experiencing a serious crisis since the summer of last year. Due to the space problem, hundreds of refugees had to spend the night in the open air, and some were placed on ships and in some buildings. One of these temporary camps is the navy barracks in Vlissingen, which stands empty. This building has been used as a refugee camp by the Central Refugee Accommodation Body COA since 2022.
Waiting times can be up to 21 months!
The Dutch government decided to limit the arrival of asylum seekers to the country in 2022 due to space and personnel problems. Application and family reunification of refugees has been suspended for 15 months. In addition, stating that the number of asylum applications is excessive, the IND stated that despite all the measures taken, the 6-month decision-making period could not be reached and more time was needed to make a decision.
Despite all these negativities, more problems began to occur for those who still have to live in refugee camps, especially after the Kahramanmaraş earthquake. Refugees, who demanded a positive or negative decision on their refugee applications, started a hunger strike on Monday this week.
The IND held a meeting at the camp
IND officials; A meeting was held at the center due to the hunger strike of 15 refugees from Turkey and Syria in the temporary refugee camp in Vlissingen. The meeting, which was organized only to provide information about the current rules and the delay, did not meet the response that the hunger strike refugees expected to receive.
"They only allowed 15 minutes to speak"
One of the refugees on hunger strike, who did not want to give his real name, but we named "Ahmet", told SonHaber that 2 IND personnel and 2 COA officials were present at the meeting on Thursday, and that in the conversation that lasted about an hour, only what the procedures were, they were told only what the procedures were. He stated that he had the right to speak.
Ahmet said, "We have friends who have been here for 7 months, have not been interviewed yet and are not even given the right to a lawyer. We have friends who are still waiting for an answer for 8, 9 and even 12 months. When we got here, the waiting time for a response was 6 months, they increased it to 9 months. With the decision published in the Official Gazette on September 27 last year, they extended it to 15 months. No matter where in the world, when a law is enacted, it will not cover the past, but this is how it happened here. We have been in these camps for a long time. We just want a positive or negative response." said.
"They didn't even listen to our demands"
"We thought they were doing the meeting to listen to our demands and give us the right to speak on what can be done for you, but that never happened," said Ahmet. They had an overbearing demeanor and waved our fingers, telling us to wait and be patient. "said.
Stating that a refugee committed suicide in the camp they were in about a month and a half ago, Ahmet said that it was very difficult for them to wait for such a long time to get an answer. Ahmet said, "The suicide of our friend by hanging himself is not directly one of the reasons why we went on hunger strike, but it hurts us psychologically. None of us want to live in these camps for that long. In addition, according to the reports we heard, there were hunger strikers in the camps in Rotterdam and Amsterdam. " said.
Expressing that they plan to continue the hunger strike until they get the answers they expect, Ahmet said that they plan to protest in front of the IND's building in Den Haag in a few days.
Health check
Timo Waarsenburg from COA said in a statement to the local media that the refugees on hunger strike are constantly monitored by the Asylum Seeker Health Services (GezondheidsZorg Asielzoekers) staff and that they have been kept under surveillance since the first day of the protest.
Car Parking Rules in the Netherlands: A Comprehensive Guide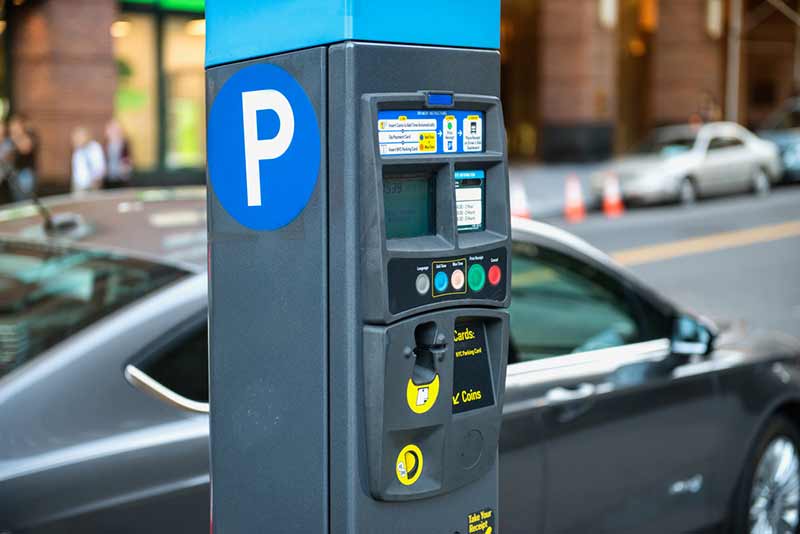 Car parking rules in the Netherlands are crucial to understand before you hit the road. This comprehensive guide provides valuable information on parking regulations, fees, and restrictions applicable throughout the country. Whether you're planning to park in city centers, residential areas, or parking garages, knowing the rules will help you avoid fines and ensure a smooth parking experience.
Key Points:
Paid Parking Zones in the Netherlands: Learn about the designated paid parking zones in cities across the Netherlands. Find out when and where you need to pay for parking, and how to navigate the fees and restrictions associated with these areas.
Parking Meters and Pay-and-Display Machines: Discover how to use parking meters and pay-and-display machines to pay for parking in the Netherlands. From accepted payment methods to obtaining parking tickets or receipts, understand the process for hassle-free parking.
Parking Disc (Parkeerschijf) Requirements: Understand the use of parking discs in certain areas of the Netherlands. Learn how to set the parking disc correctly and the importance of adhering to the indicated time limits to avoid fines.
Disabled Parking Facilities: Get insights into disabled parking in the Netherlands. Discover the requirements for using designated parking spaces and learn how to display your disabled parking permit (GPK) correctly.
Convenient Parking Garages: Explore the availability of parking garages and multi-story parking facilities in various Dutch cities. Understand the hourly rates, entry procedures, and payment methods for stress-free parking.
No-Parking Zones and Yellow Lines: Learn about no-parking zones marked by yellow lines across the Netherlands. Understand the importance of adhering to these restrictions and avoiding parking violations. Familiarize yourself with traffic signs that indicate prohibited parking areas.
Residential Permit Parking: Find out about residential permit parking and the requirements for obtaining permits in certain areas. Get insights into visitor parking restrictions and the importance of adhering to local regulations.
Conclusion: By familiarizing yourself with the car parking rules in the Netherlands, you can navigate the streets with confidence. Stay informed about the various regulations, fees, and restrictions to ensure a seamless parking experience while avoiding fines and violations. Remember to pay attention to local signage and specific rules in each area you plan to park.