Pink Beach Amsterdam: Dream Of Pink Sand And Drinks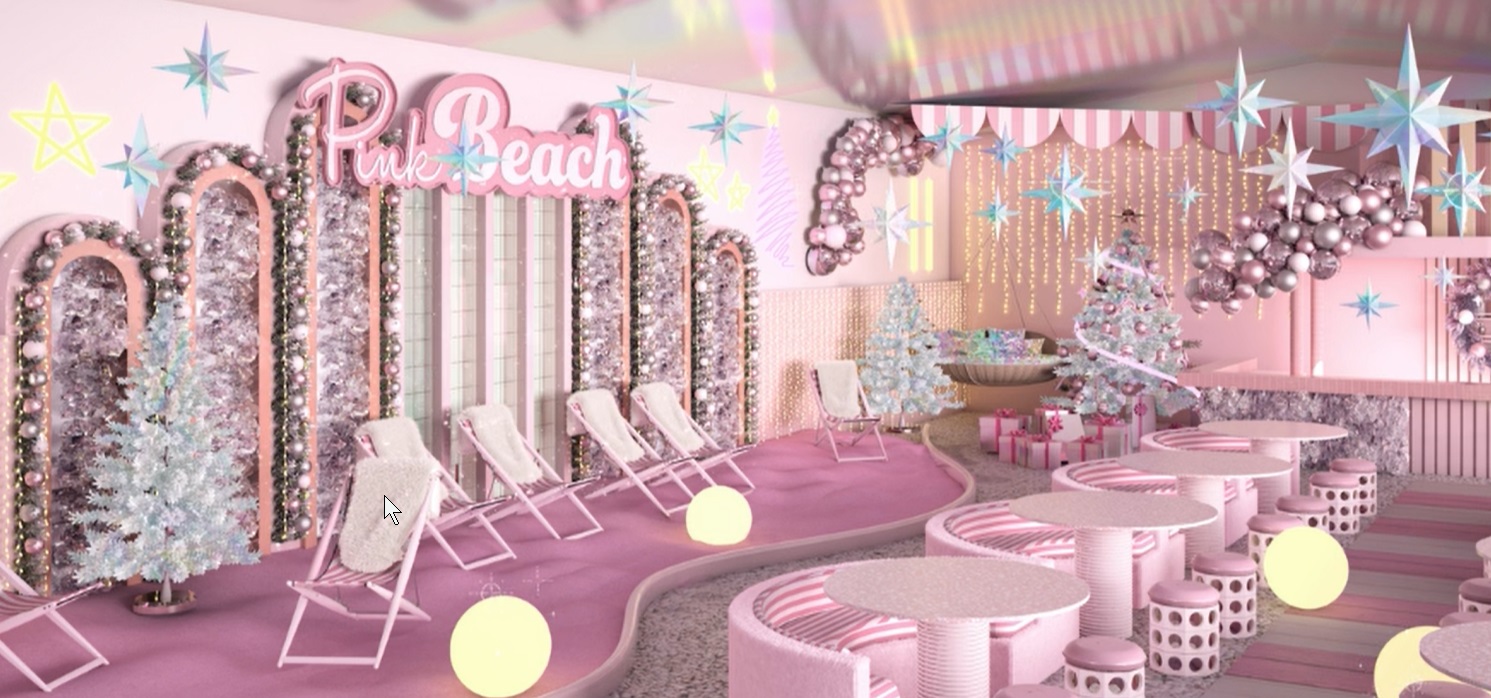 Pink Beach Amsterdam: Dream Of Pink Sand And Drinks. This phenomenal place is %100 for Pink fans! Pink Beach is an incredible spot of pink sand and drinks, the perfect excuse to travel to Amsterdam.
Welcome to your new favourite beach bar: Pink Beach Amsterdam , a surreal pink sand tropical oasis located in Amsterdam North , just one metro stop from Central Station. This spot is designed to give you genuine moments of joy and escapism. Pink Beach transports you to a different place and time so you can relax, reconnect with friends, and have a great summer time!
Enjoy amazing cocktails with your toes dipped in pink sand. If you prefer, you can dive into the ball pit while the hosts serve you delicious food and a cold glass of wine.
The menu at Pink Beach
A place as surreal as this, must have food and drinks to match the experience and to satisfy all its customers.
Pink Beach Special Meals
Nacho Salad Bowl (10.5 euros): Filled with crispy corn tortilla chips, a mix of lettuce, beans in sauce, sliced ​​avocado, corn, chives, hot sauce and grilled beef (there is also a vegan option)
Miami Hot Dog (€ 9): Plant-based veggie or beef sausage served on a pretzel bun with curly lettuce, pickled pink onion, guacamole, hot sauce and celery salt
Pink Beach Special Burger (13 euros): Plant-based veggie or beef patty, served on a crusty bun with Asian coleslaw, pink onions, carrot rasp, panko breadcrumbs and creamy siracha mayonnaise
Palm Springs Burger (11.9 euros): Plant-based veggie or veal patty served on a butter bun with curly lettuce, tomato, sauteed onions, cheddar cheese, jalapeños, and homemade burger sauce
Pink Beach Special Cocktails
Barbie's Pink G&T (9.5 euros): Raspberry-infused gin, Espelette pepper liqueur and rose lemonade with a touch of marshmallow
Pineapple Festival (10.5 euros): Plantation pineapple rum, lime juice and ginger beer adorned with tropical flowers
Mermaid's Tears (10.5 euros): 100 percent organic vodka, blue curaçao sugar syrup and sparkling lemonade garnished with mint
Paloma Loca (9.5 euros): Premium tequila, lime juice and grapefruit soda, served with a splash of salt and a spicy crunchy caramel
Cherry bomb (9.5 euros): Special dry rum and lime juice topped with cherry soda and garnished with fresh mint and cherries
Mocktails
No Wondr (8 euros): Spritz Everlast Forest alcohol-free with vanilla and orange infusion
Spring flowers (8 euros): Non-alcoholic gin infused with cherry blossom, strawberry and rosehip mixed with a light premium tonic and garnished with fresh strawberries
In the wine part they have Red, Rose, White and Sparkling, either by the bottle or by the glass. They also have commercial beers and non-alcoholic beverages.
Where is Pink Beach Amsterdam?
Pink Beach is part of WONDR, an immersive experience that combines visual magic with limitless creativity. A world of color and sensations dotted with confetti that invites you to play and explore. Regardless of your age.
Designed in collaboration with the most creative minds in Amsterdam, this experience park is unlike anything you've seen before. It is a place that invokes inspiration, fantasy and pure joy. A dazzling adventure created to engage all of your senses in unexpected ways.
Get lost in a jungle from another world. Dive into a sea of ​​pink marshmallows. Dance under a blazing sky. Write on the walls. Jump into the biggest ball pit you have ever seen. Sing with all your heart. Let your imagination run wild and experience the art of play.
WONDR (Pink Beach) is located in Amsterdam Noord , the coolest neighborhood in the capital of the Netherlands. The address is 88 Meeuwenlaan Street, just from Noorderpark tube station.
If you want to know more, check out their Instagram or Facebook or the official site .
Best sushi restaurants in the Netherlands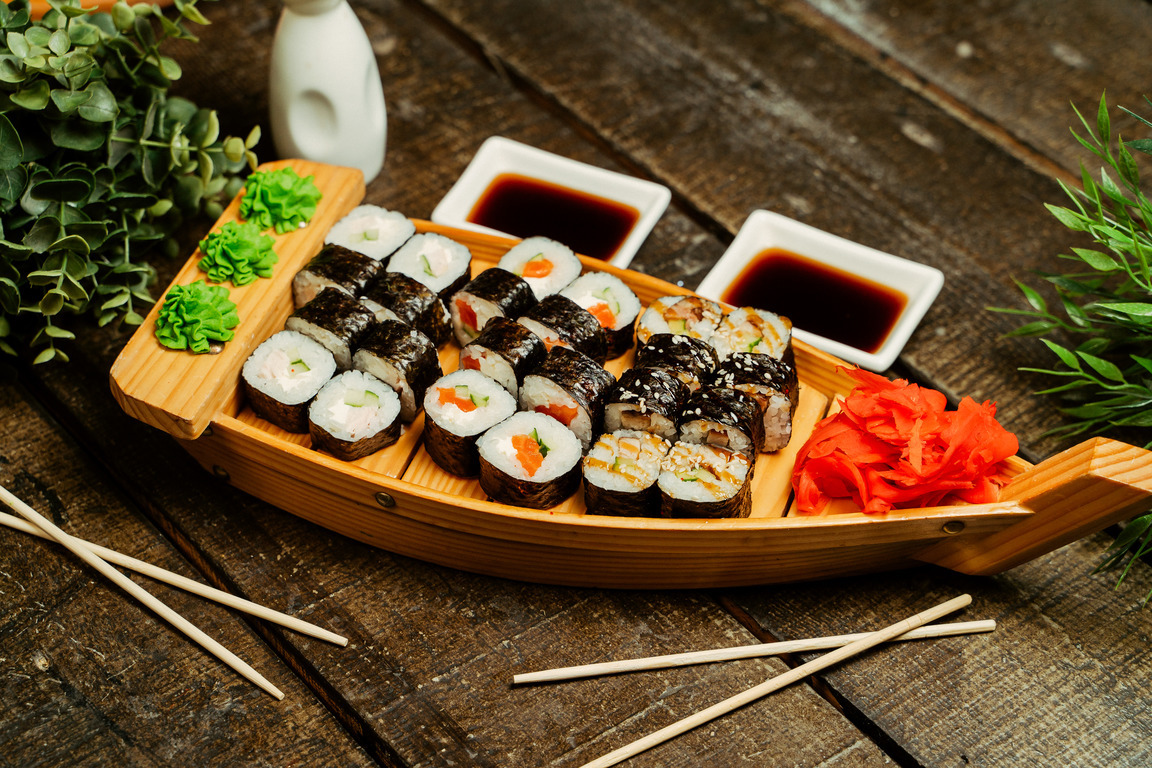 Where are the best sushi restaurant in the Netherlands? Fancy a nice portion of sushi? That's a good thing because, in addition to the best sushi in Amsterdam, the Netherlands has plenty of places where you can enjoy this specialty. From home delivery to going out to visit your favorite sushi place or the best all-you-can-eat sushi, it's all possible. So all sushi lovers pay attention because we list the best sushi restaurants in the Netherlands for you (in random order), from Amsterdam to Maastricht.
Best sushi restaurants in the Netherlands
1. De Japanner
In addition to sushi, you can also enjoy all the other delicacies that Japanese
cuisine
has to offer at De Japanner. Basically everything on the menu tastes fantastic, so don't hesitate to try a few things. Since a few years there are two branches of De Japanner in Amsterdam, one on the Albert Cuypstraat and one on the Bilderdijkstraat.
Bu gönderiyi Instagram'da gör
2. A-Fusion
With no less than five locations, you always have a place at A-Fusion. The restaurant is located in Amsterdam (Zeedijk), and can also be found in Volendam, Naarden, Baarn and Loosdrecht. All branches are beautifully decorated and the menu will make your mouth water spontaneously. Here you will certainly eat one of the best sushi in the Netherlands. Also available via Thuisbezorgd.
Bu gönderiyi Instagram'da gör
3. Miyagi & Jones
Miyagi & Jones is originally from Utrecht (a stone's throw from Utrecht Central Station), but now also has branches in Arnhem and
Haarlem
. They not only serve delicious sushi here, but also other Asian
street food
snacks that are guaranteed to make your taste buds happy. Anyway, order Miyagi's combo.
Bu gönderiyi Instagram'da gör
4. Tiger Mama
You can eat Asian food in a fantastic interior at Tiger Mama in Utrecht. The courtyard (with open roof) is spectacular and just wait until you see the pink cellar! They serve a changing 10-course and 6-course dinner here every six weeks, so you never eat the same thing. Recently you can also enjoy Tiger Mama's creations outside, because they have a brand new terrace. Also available via Thuisbezorgd.
Bu gönderiyi Instagram'da gör
5. Three
Three is one of the best sushi restaurants in the Netherlands and more specifically in
Rotterdam
. The rolls are very tasty and original. From prawn with flambéed salmon to tuna with strawberry, bet you haven't tasted these combinations before?
Bu gönderiyi Instagram'da gör
6. MOOD
Your 
mood
 will definitely get a boost when you visit this restaurant. MOOD serves the best of both worlds: the menu consists of a mix of French and Asian dishes. The tastiest sushi rolls that you really want to taste? The 
rainbow roll
 and 
lobster roll
 . They have two branches in
Eindhoven
, one in Rotterdam and a last one in Schiedam.
Bu gönderiyi Instagram'da gör
7. Momiji Sushi
If you eat at Momiji Sushi, you can't help but order as much sushi as possible. One look at specialties such as the Red Dragon or the White Shark Roll and you're hooked. But it is more than worth it to take a look at the rest of the menu. Because where else can you find a sushi restaurant that not only serves sushi, but also fragrant curry, spicy ramen and a wide selection of bubble teas? Also available via Thuisbezorgd.
Bu gönderiyi Instagram'da gör
8. De Sushimeisjes
What if you are two girlfriends and you both really like sushi? Then why don't you just start your own sushi place? That is exactly what these two girls from The Hague have done. The menu offers an enormous amount of choice – from the Pink Dragon Roll to the Torched Tuna Roll – which makes the hearts of many sushi lovers beat faster.
Bu gönderiyi Instagram'da gör
9. Thai Ichi
In one of the most picturesque places in Maastricht you will find Thai Ichi, an intimate sushi restaurant where they serve the most delicious sushi. The traditional sushi and Thai dishes are prepared by chef Phattanapong Khamto, who has over 25 years of experience as a sushi chef.
Bu gönderiyi Instagram'da gör
10. Sumo Oriental
If you want something more luxurious to eat out, then you should definitely visit Sumo Oriental in Rotterdam. Everything looks beautiful here, from the stylish interior to the artful sushi rolls. And this is not all because they are also one of the best all you can eat sushi restaurants in the Netherlands. This way you get 2 hours to eat unlimited sushi for a certain amount.
Bu gönderiyi Instagram'da gör