These apps are very useful if you live in the Netherlands!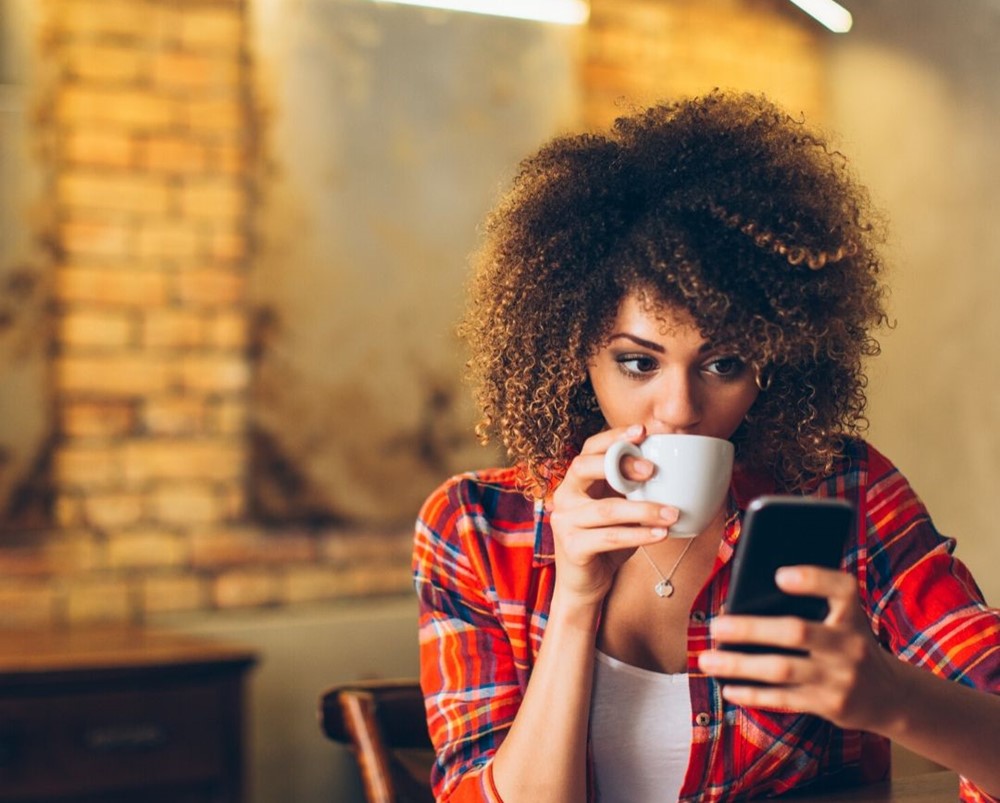 You've just arrived in the Netherlands or have lived here for a while, but your phone's weather app doesn't know when it's raining. You get lost when you go somewhere, you can't use your credit cards while shopping at Albert Heijn, you have to transfer money abroad or your Dutch friend has paid the bill and asks you for your coffee, but you don't know what to do. Then this news is for you!
These apps are very useful if you live in the Netherlands!
Weather forecast
Anyone who comes to the Netherlands will quickly realize that the weather is the most talked about topic here. You ask why? Because the weather in the Netherlands is absolutely unpredictable by looking out the window, so checking the weather before going out is the first thing you should do. Especially if you plan to ride a bike!
These 3 applications show the arrival, time and speed of the rain on the map and help you take action accordingly: Buienradar, Accuweather, Weeronline.
Navigation
If you have come to the Netherlands but do not know where and how to go, 9292 will give you all the buses, trams, metros and even trains on the clock; It is an application that shows you from which stop you will transfer and which one you will continue with.
Google Maps: You can see public transport with Google Maps, but one of the best things about the Netherlands is that it shows bike paths. Apart from that, you can look at which streets to walk and see the nearby markets or restaurants. 
The Netherlands has the highest average number of bicycles per capita in the world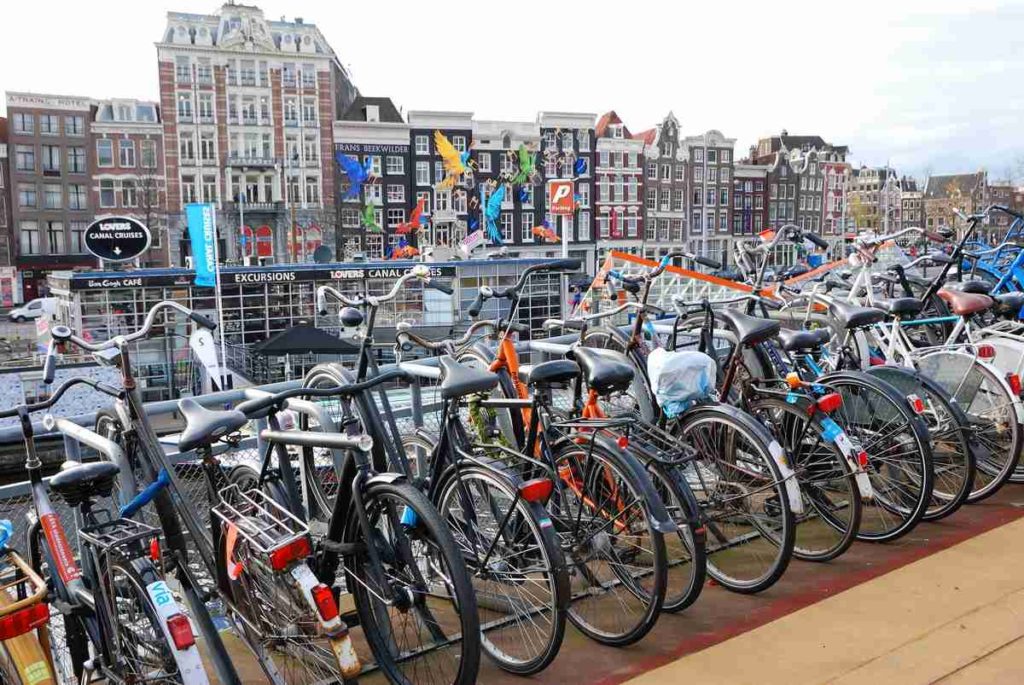 The Netherlands, with a population of 17 million, is the country with the highest average number of bicycles per capita in the world, with 23 million bicycles and an average of 1.3 bicycles per capita worldwide.
The bicycle, which is mostly used for commuting and transporting children to school in the country, is also preferred for entertainment regardless of the weather conditions.
With a population of 17 million, the Netherlands is known as the "land of bicycles" with 23 million bicycles and an average of 1.3 bicycles per capita worldwide.
Bicycles are used for work 22 percent, going to school 18 percent and shopping 14 percent. In addition, 31% use bicycles for entertainment and 16% for other purposes.
The Netherlands is the leader among the countries with the most distance traveled by bicycle in a day. Every cyclist in the country travels an average of 3 kilometers per day.
Utrecht is the most bike friendly city in the world!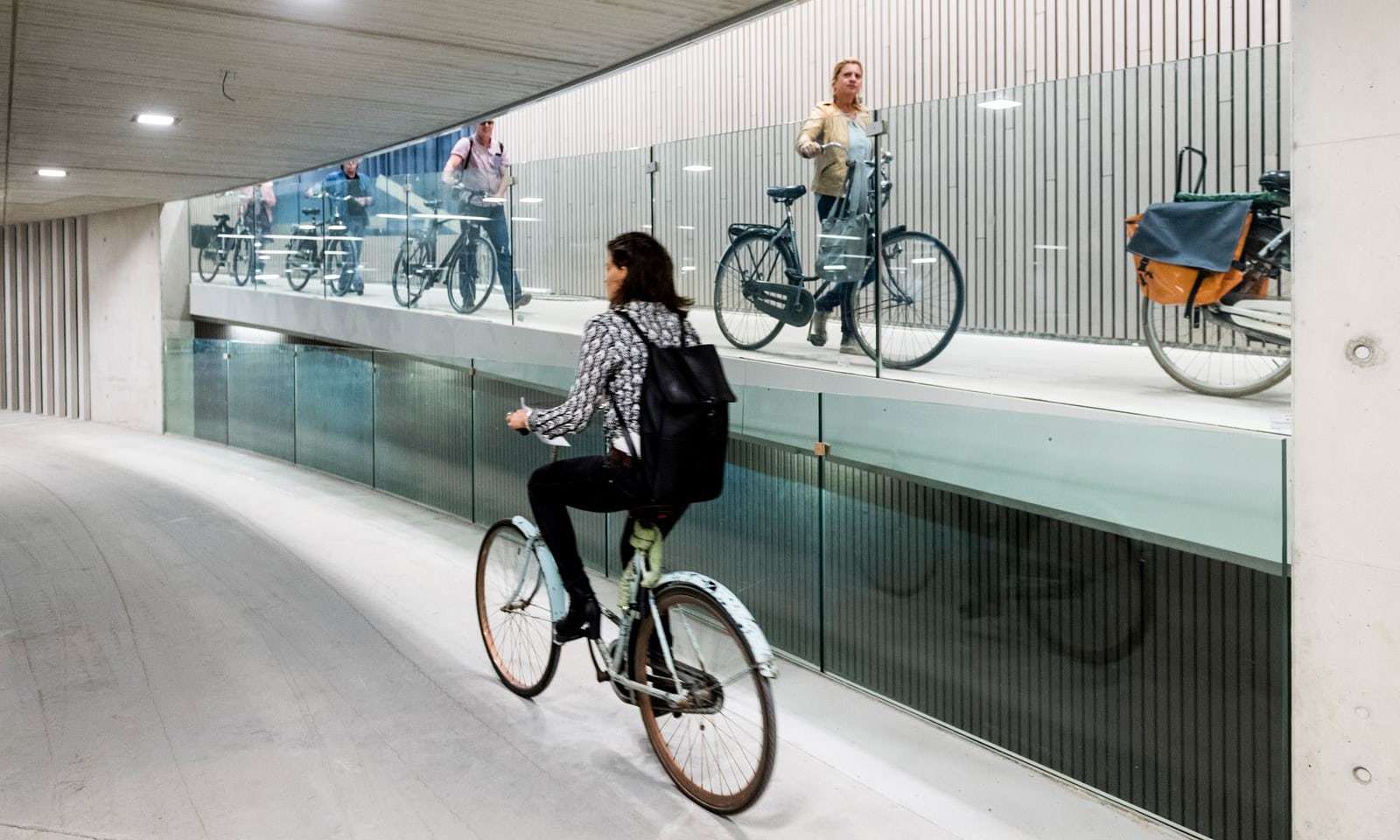 The Dutch city of Utrecht has once again been named the world's best city for cycling. Utrecht left behind cities famous for cycling, such as Amsterdam and Copenhagen.
The Global Cycling Cities Index, made by bike insurance company Luko, ranked 90 cities based on multiple factors. With this ranking, the company researched which city had the best atmosphere for cycling.
Cities were evaluated from many aspects such as investment in cycling, improvement of bicycle infrastructure, safety.
The categories were: weather, rate of cycling, crime and safety (deaths and accidents), infrastructure (bike shops, number and quality of bike lanes), sharing (bike sharing, rental initiatives), events (e.g. car-free day events).
The ranking was made out of 100. Utrecht topped the list with 77.84. Amsterdam, another city of the Netherlands famous for its bicycles, took the 5th place with 60.24 points.
Utrecht stood out with 51 percent bicycle use. In addition, the number and quality of cycle lanes and the municipality's investment in bicycles were also striking. Utrecht also placed ahead of Amsterdam in the crime and safety category.
On the other hand, Amsterdam was ahead of Utrecht with its bike shops and bike sharing initiatives.
Here is the list of the world's best cities for cycling:
1. Utrecht (77.84)
2. Munster (65.93)
3. Antwerp (60.51)
4. Copenhagen (60.46)
5. Amsterdam (60.24)
6. Malmo (55.88)
7. Hangzhou (52.55)
8. Bern (48.76)
9. Bremen (47.81)
10. Hanover (46.7)
Advantages of being a mother in the Netherlands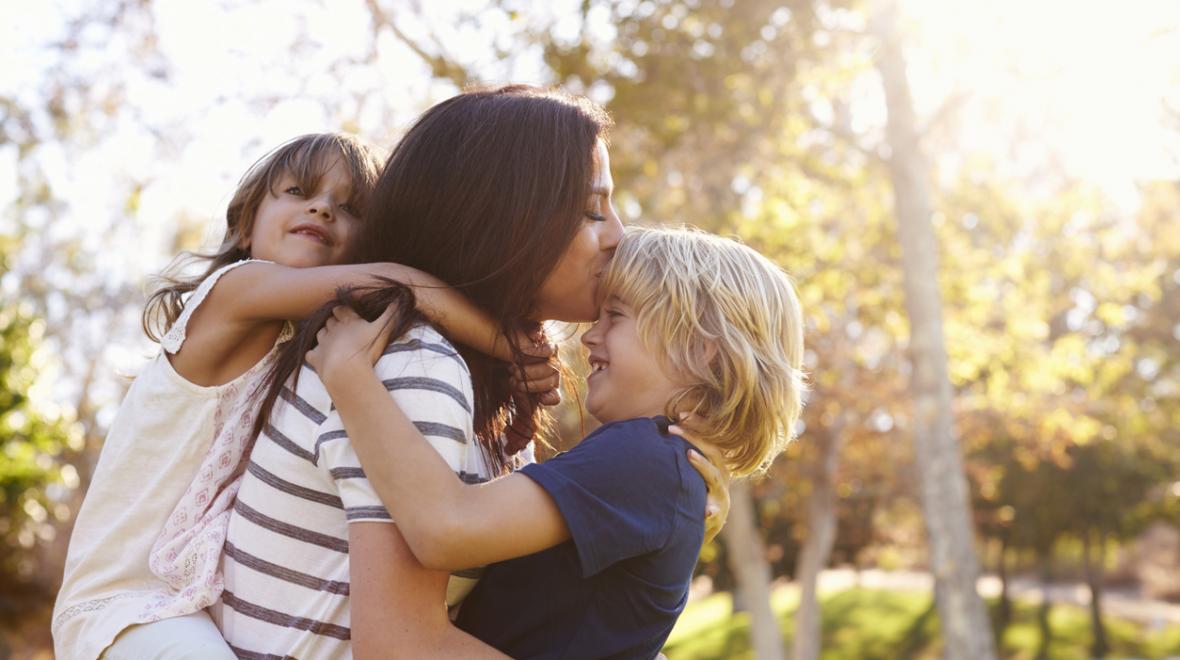 Being a mother in the Netherlands can have more aspects than you might imagine. It is very normal that raising a child in a country where you did not grow up causes you some anxiety. But don't worry, because being a mother in the Netherlands has more advantages than challenges!
As a mother's day gift, we have compiled the advantages of being a mother and raising children in the Netherlands for you. If you are a non-Dutch parent living in the Netherlands, here are some topics:
Advantages of being a mother in the Netherlands
1. Postpartum care (Kraamzorg)
A service that foreign mothers who gave birth in the Netherlands are surprised and grateful for. Kraamzorg is a postpartum service for you. Up to 7 days a nurse will come to your home to help and support you.
2. A safe society
You will notice that the Netherlands is a safe and friendly country to raise children. You can safely allow your child to play and ride a bike in your neighborhood alone.
3. Local playgrounds (Speeltuins)
Be sure to discover playgrounds and parks (speeltuins) in your neighborhood. You can meet other mothers here and organize play days for your children. There are other places where there are vegetable gardens for children and more to do.
4. You can take your baby anywhere
Having a baby doesn't mean you have to be at home all the time. In the Netherlands you can take your baby to cafes, restaurants, bars and even festivals.
Advantages of being a mother in the Netherlands
5. Studying English with Dutch
Although learning English in the Netherlands starts as young as 10, if you want your child to speak English as well as Dutch, you can send them to a bilingual daycare centre.
6. Upgrade your bike
You can take your baby anywhere with public transport or your bike, without the need for a car. For this, you can use mother bikes (mama fiets) or cargo bikes (bakfiets), which require a little more power.
7. Flexibility in working hours
There is "papa dag" (father's day) leave in the Netherlands. Papa dag is a day off for your spouse to take care of your child. In addition, the state gives subsidies for kindergarten. This means that if you work, you can afford the kindergarten.