Dutch Standards of Living: Salaries & Expenses 2023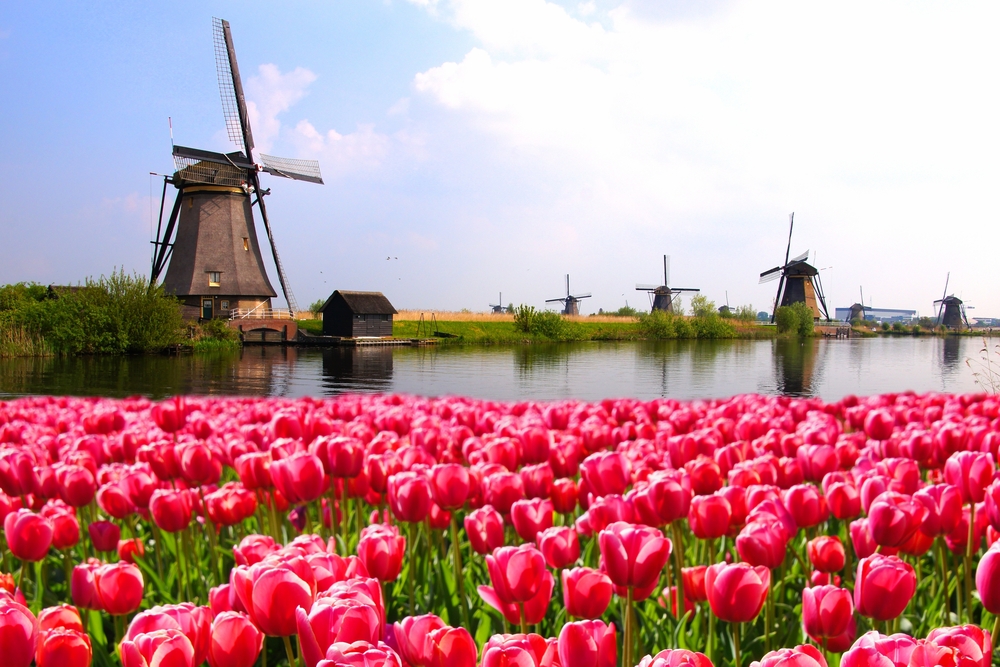 Dutch Standards of Living: Salaries & Expenses. Europe is always one of the addresses that attract people with its high living standards. Especially in countries that have established themselves in Europe for centuries, living standards can be very high. The Netherlands is one of the countries that has managed to offer its citizens very good conditions. If you are considering obtaining information about Dutch living conditions and obtaining a work or residence permit, we have gathered important information for you.
Dutch Standards of Living: Salaries & Expenses
When talking about living standards, it is necessary to specify salaries first. Of course, the minimum wage should be mentioned first in salaries. The minimum wage in the Netherlands is 1934 Euros in 2023. Let's say right away that the average salary in the country is around 2500 Euros.
Salary Tables: €-Min/ €-Max
Family Doctor: Average salary € 3.600 – € 6.200
Academician: Average salary € 3.300 – € 5.200
Lawyer: Average salary € 4.700 – € 8.400
Biologist: Average salary € 2.400 – € 3.800
Dentist: Average salary € 3.450 – € 5.300
Dental Technician: Average salary € 1.400 – € 3.100
Dietitian: Average salary € 1.6850 – € 3.650
Pharmacist: Average salary around € 3,300 – € 4,400.
Realtor: Average salary € 1.500 – € 5.400
Finance Specialist: Average salary € 2.800 – € 7.600
Graphic Designer: Average salary € 1.800 – € 2.900
Journalism: Average salary € 1.800 – € 6.800
Judge: Average salary € 2.450 – € 7.800
Nurse – Caregiver: Average salary € 2.100 – € 2.900
Stewardess: Average salary € 1.950 – € 2.900
Firefighter: Average salary € 1.500 – € 2.600
Captain: Average salary € 2.950 – € 15.200
Architect: Average salary € 2.500 – € 4.300
Engineer: (Civil, Electrical and Mechanical) Average salary € 2.300 – € 4.600
Teacher: Average salary € 2.200 – € 5.300
Pastry chef: Average salary € 1.850 – € 2.400
Pilot: Average salary € 2.350 – € 16.500
Psychiatrist: Average salary € 5.850 – € 12.000
Driver: Average salary € 1.800 – € 2.950
Technician-Technician: Average salary € 1.800 – € 5.200
Specialist Doctor: Average salary € 5.950 – € 11.000
Veterinarian: Average salary € 2.200 – € 5.400
Software Industry: Average salary € 4.300 – € 8.500
Agronomist: Average salary € 4.400 – € 8.200
Salaries in the Netherlands are evaluated based on age and experience. Each industry has its own salary scale. Thanks to these predetermined scales, you can adjust your salary without being unfair. It is very normal in the Netherlands that many of my friends, including myself, receive a salary above the scale with their performance in the interviews and what they bring in their resumes. Since they cannot find enough workforce, they can go to different applications for the personnel they find.
You don't just agree with the employer about salary. In addition to these, you have the chance to negotiate your subsidiary rights!
Health Insurance discounts
Gym and Swimming Pool subscriptions
Dentist and Physiotherapy Supports
Travel allowances for commuting
Housing supports
Companies have a separate budget for each employee so that you can get a certificate or even a diploma from any university or private school if you wish.
On top of these, the right to rest on public holidays in the Netherlands (the Netherlands has over 14 days of public holidays); If you work on those days, you are entitled to set rates of overtime. You can use your overtime as money or as a day off. You are entitled to at least 7 weeks of vacation, including 2 weeks at the beginning of the year, 1 week in May and 4 weeks during the summer holidays. Even in May or June of each year, you receive a payment under the name of Vacation Allowance at the rate of your salary. This figure ranges from 1400€ to 1800€ for an individual with a gross salary of 3000 Euros.
How Much Should You Spend to Rent a House?
One of the first financial factors that people who want to spend a long time in the Netherlands or settle in the country should look at is rent. Since the need for accommodation will always be in question, rents within the framework of Dutch living conditions are curious. Rents for one-bedroom houses in city centers are around 520 Euros. If you prefer to live in the districts, you can find a house with an average rent of 405 Euros. For 3-room houses, these rental prices are determined as 748 and 553 Euros.
Dutch Standards of Living: Salaries & Expenses
How are the prices in the markets?
After meeting your shelter needs, you can switch to nutrition without wasting any time. Dutch living conditions offer you a very economical diet. It is enough to pay 0.55 Euro for bread. 12 eggs are offered for sale at a price of 1.80 euros, and a liter of milk at 1.25 euros. The price of 1 kilogram of red meat is 17.6 Euros. Onions and potatoes cost around 1 Euro per kilo. To buy 1.5 liters of water, you will have to pay 1.20 Euros.
Dutch Standards of Living: Salaries & Expenses
Is Transportation Expensive?
No matter which country you live in, you will encounter certain transportation fees. Public transport tickets in the Netherlands are on sale for 1.45 euros. The opening fees of the taxis are as high as 14 Euros.
If you want to issue a monthly public transport card, it is enough to pay 30 Euros. The liter price of gasoline in the country is only 1 Euro. Considering that the vehicle prices are also affordable, buying a new vehicle may be the right move.
What Level of Service and Training Expenses?
The Internet has now become one of the indispensable services. You have to pay 50 Euros per month for ADSL in the country. For the total of your electricity, water and natural gas bills, it will be sufficient to pay 360 Euros. Those who want to become a member of the gym must pay 62 Euros. The monthly fees of private schools are as high as 4200 Euros. If you want to send your children to kindergarten, you will have to pay an average of 315 Euros.
How Much Should You Spend on Clothing?
It is not too difficult to meet your dressing needs. In Dutch living conditions, you have to pay 25 Euros for a pair of jeans. For shoes, it will be enough to pay 60 Euros. One-piece dresses preferred by women are also offered for sale at an average price of 70 Euros. Generally, shopping is done in second-hand clothing stores.
Dutch Standards of Living: Salaries & Expenses
What are the prices in restaurants?
If you are a fan of dining out, we have good news for you. It is possible to be full with only 10 Euros. If you eat for two in a quality restaurant, you may have to pay 55 Euros. The average price of a menu in fast food companies is 5.5 Euros. You will be able to sit in the cafe and have a quality coffee for 3 Euros. For Coke, it will be enough to pay 2 Euros.
Why is the consumption of luxury goods increasing while the world economy is deteriorating?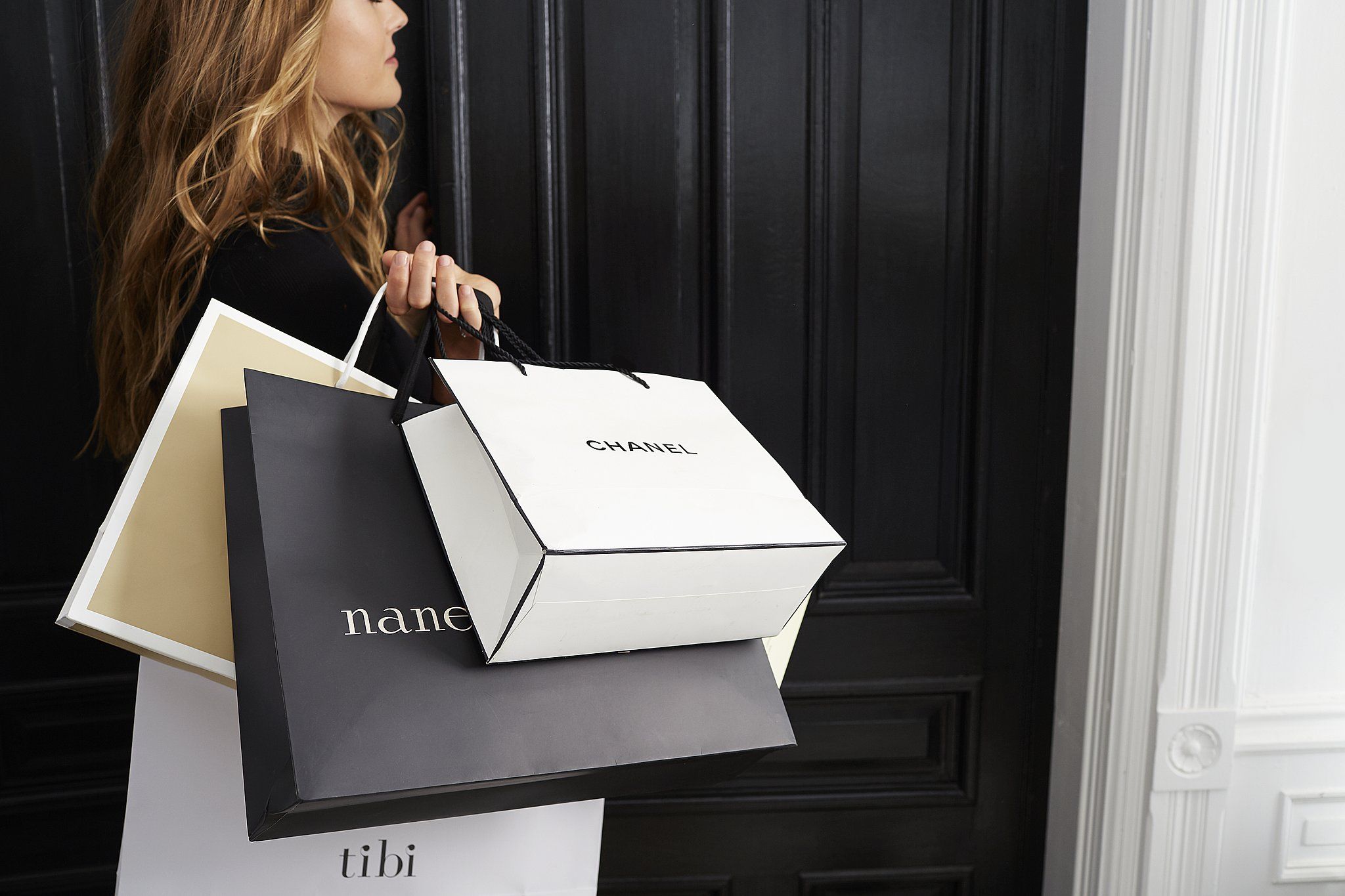 While the whole world is trying to fight against the devastating effects of inflation, the consumption of luxury products, which have become more expensive, is having its golden days.
According to a study conducted in partnership with Bain & Co, one of the world's leading consulting firms, and Altagamma, the representative of Italian luxury brands, the global luxury product market grew by 21 percent in 2022 compared to the previous year, despite the extremely uncertain economic conditions.
The report predicts the luxury product market to reach 1.4 trillion euros by the end of 2022 and to grow by 2030.
On the other hand, rising inflation and cost of living continue to affect people in many countries, experts say that economic inequality is increasing.
The International Monetary Fund (IMF), in its World Economic Outlook Report published in October, noted that "the worst has not happened yet" in the difficulties in the global economy and that "2023 will feel like a recession" for many.
We asked the experts why the consumption of luxury goods increased as the economy deteriorated.
'The luxury goods market is much more resilient'
According to the Bain & Co and Altagamma report published in November 2022, the growth trend in the luxury product market will continue until 2030.
Analysts say that the US luxury goods market continues to be strong, while the European market bounced back from the recent economic turmoil and revived.
Analysts, who have seen a significant increase in luxury product consumption in China in recent years, predict that its market share, which was 21 percent in 2021, will rise again after the removal of Covid-19 restrictions.
This study, which draws attention to the fact that the luxury product market is "much more resilient" in the face of a possible economic recession compared to the 2008 economic crisis, cites the fact that the consumer base is now wider and denser.
Another noteworthy finding in the report is the contribution of Z and Alpha generations to luxury product consumption.
According to this, it is predicted that these generations will shift to luxury consumption three times more than previous generations by 2030 and make up one third of the market.
Analysts predict that this trend will continue, with those in this generation starting to consume luxury goods on average 3-5 years earlier than the previous generation Y.
Before we get to the source of this resistance in the industry and how young people access luxury products, let's examine what a luxury product is.
'The products we buy to satisfy ourselves'
According to Ashok Som, a professor of global strategy at the Faculty of Economics and Commercial Sciences (ESSEC) of France, speaking to BBC, products that create desire, gain status and, thanks to this status, arouse the desire to identify with a certain community are considered "luxury products". being described.
According to Som, who is the author of the book "The Road to Luxury: The Evolution of Luxury Brand Management, Markets and Strategies" (The Road to Luxury: The Evolution, Markets, and Strategies of Luxury Brand Management), The distinctive features of the products are "quality, innovative, creative and durable, that is, transferable from generation to generation".
Saying that when "luxury" is mentioned, products such as watches, jewellery, perfumes, cosmetics and boats come to mind, Som states that today, technological devices such as the iPhone, various travel and holiday experiences, and products such as NFT (digital certification of the reality of something) can also be included in this category.
Saying, "Every product we buy to satisfy our wants is a luxury product when we have additional income that we can spend on ourselves," Som points out that these products can even be in the Metaverse today.
'Democratization and awareness of the new generation'
Som says that there is a "democratization" in the consumption of luxury goods, and that the middle and middle-upper classes, as well as the extremely wealthy 1 percent of the society, now have more access to the market.
According to Som, one of the reasons for this is the creation of new categories for luxury consumption, including cheaper products. Another reason is that people save their money and consume less, but prefer more expensive products:
"It is true that most of the wealthy have gotten richer lately, but these people are not buying hundreds of bags and thousands of cars. People who can't afford a house or boat but buy the most expensive phone, the iPhone, or an expensive lipstick or perfume, are also joining the world of luxury goods."
Som explains another reason for the increase in luxury product consumption:
"Young people are now very sensitive about the environment and climate crisis. They reject disposable, cheap products. They save money and prefer items that are more durable, expensive, and thus classified as luxury, or second-hand or vintage items."