Cocktails with New Amsterdam Vodka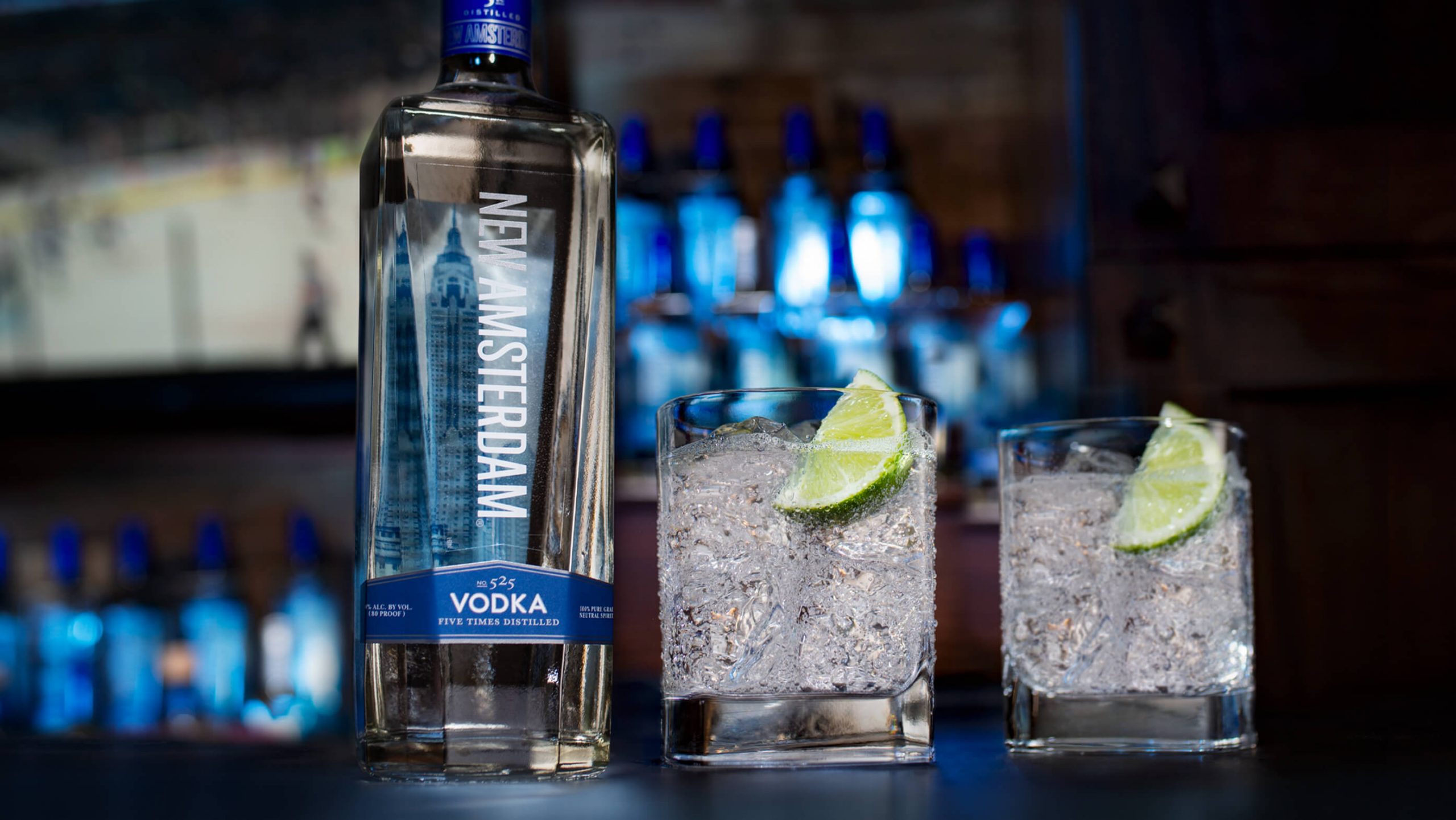 If you are addicted to New Amsterdam Vodka taste and looking for a delicious cocktail with it. These sweet alcoholic drinks are fruity, creamy, boozy… You can say all in one!  Let's shake some cocktails!
But if you are in Amsterdam and no time to make your own drinks at home just check out the 10 Best Amsterdam Bars post.
New Amsterdam Vodka is supremely smooth New Amsterdam Vodka compared to others. Let's get to know some cocktails with New Amsterdam Vodka.
1. New Amsterdam Vodka Collins
A refreshing flavor with lemon and lots of ice.
1/4 Glass of New Amsterdam Vodka
Juice of half a Lemon
1 Dessert Spoon of Sugar
1 Glass of Mineral Water
and Plenty of Ice
Mix all ingredients in a jar or shaker and serve in a glass with ice.
For decoration; you can use mint, orange, and cherry.
2. Hawaiian Punch for Those Who Want to Try Tropical Flavors
If you can't go to the tropics, it's a flavor that will bring you the taste of those places.
103 ml Coconut Milk
6.65 cl Lemonade
17 cl Pineapple Juice
9.3 cl New Amsterdam Vodka
0.25 ml Lemon Soda
Alone, you'll have to wait a night to taste it. After mixing the other ingredients except for soda, put it in the freezer overnight and let it freeze, then you can serve it by adding lemon soda.
3. Another Holiday Cocktail Sun Breeze
4.45 cl New Amsterdam Vodka
11.8 cl Cranberry Juice
2.9 cl Grapefruit Juice
1.5 Glass of Ice
Sliced ​​Lime
Mix all ingredients well except ice and lime. Then you can serve with ice and lime slices.
4. If You Are Stressed, We Recommend You New Amsterdam Vodka Stress
With the meeting of peach and ice-cold New Amsterdam Vodka, New Amsterdam Vodka Stress will make you forget all your stress.
2.95 cl New Amsterdam Vodka
2.95 cl Dark Rum
2.95 cl Peach Liqueur
2.95 cl Orange Juice
2.95 cl Cranberry Juice
You can mix all the ingredients completely and serve with plenty of ice.
5. Blue Hawaii to Spice Up Your Day
2.2 cl New Amsterdam Vodka
2.2 cl White Rum
1.45 cl Blue Curaçao (The orange blossom liqueur that gives the cocktail this beautiful blue color)
8.85 cl Pineapple Juice
1.45 cl Lemon Juice
1.45 cl Syrup (in equal amounts) You can obtain it by boiling water and sugar after cooling it.)
You can mix all the ingredients completely and serve with a glass with plenty of ice.
If you want to make it in the form of frozen, you can put all the ingredients in a blender with a glass of ice and mix well.
6. Not Without a Watermelon Cocktail Watermelon Cooler
For those looking for a great taste by adding some mint and New Amsterdam Vodka to the refreshing and sweet watermelon…
1.5 Glass of Watermelon
5.9 cl New Amsterdam Vodka
1.45 cl Orange Liqueur
1 Dessert Spoon Lemon Juice
After passing our watermelons through the blender, shake the remaining ingredients thoroughly with plenty of ice. Then pour this mixture over the watermelon juice. You can also add soda if you wish.
7. Cuppa Joe Martini For Those Who Can't Give Up This Cocktail Coffee
If you say you can't give up coffee, Cuppa Joe Martini
2.2 cl New Amsterdam Vodka
2.2 cl Hazelnut liqueur
2.95 cl Espresso or a coffee with a similar consistency
Shake all ingredients with ice. You can serve by straining the ice and garnishing with a lemon peel.
8. A Delicious Cocktail for Winter Lovers Tangerine Thyme Martini
5.9 cl New Amsterdam Vodka
1 tangerine juice
1 dessertspoon thyme syrup
For those who say how to make thyme syrup;
1 glass of water
1 glass of honey
10 sprigs of fresh thyme
After boiling and cooling all the ingredients, remove the thyme sprigs.
Mix all the ingredients well with an ice-filled shaker or jar. You can serve it with a tangerine slice and a fresh sprig of thyme.
9. Chocolate And Raspberry Combination Raspberry Chocolate Kiss
Quarter Glass of Mint Syrup (You can make it by boiling equal amounts of water and sugar, then adding a few leaves of mint to it.)
3 Chocolate Biscuits
10 Raspberry
Quarter Water Glass New Amsterdam Vodka
2 Tablespoons Cranberry Juice
After crushing the chocolate biscuits, soak the glass around the glass with cranberry juice and dip into the crushed biscuit. Shake the remaining ingredients with plenty of ice, pour them into a glass, and make it ready to serve.
10. The Most Beautiful Summer Fruits Meet With Cocktail Ice Blue
5.9 cl New Amsterdam Vodka
10 berries
3 or 4 Basil leaves
1.45 cl Lemon juice
Soda
After crushing the blackberries and basil, shake them well with the other ingredients. Then you can strain and serve with plenty of ice.
Cat Friendly Cafes in Amsterdam
Where is cat friendly cafes in Amsterdam? A cat cafe is a type of cafe where customers can enjoy a beverage or snack while interacting with cats. The cats are typically friendly, social, and free to roam around the cafe, and customers are encouraged to pet, play with, or simply observe them while they enjoy their drinks or food.
Cat cafes originated in Taiwan in the late 1990s, but have since become popular around the world, especially in Japan, where they are a common feature of urban life. The concept has now spread to many other countries, including the United States, Canada, Australia, and various European countries.
In addition to providing a fun and relaxing environment for cat lovers, cat cafes often serve as adoption centers for cats in need of homes. They may partner with local animal shelters or rescue organizations to showcase adoptable cats and help them find permanent homes. Some cat cafes may also offer other services, such as cat yoga classes or workshops on cat care and behavior.
There are several cat cafes in Amsterdam where you can enjoy a cup of coffee or tea while spending time with some adorable feline friends. Here are a few options:
Cat Friendly Cafes in Amsterdam
1.Kopjes
This cat cafe is located in the East of Amsterdam and has a variety of cats that are free to roam around the cafe. They also serve a range of drinks and snacks.
Website: http://www.kattencafekopjes.nl/
Location: Marco Polostraat 211, 1057 WK Amsterdam
Cat Friendly Cafes in Amsterdam
2.Poeslief
This cat cafe is located in the West of Amsterdam and has a cozy and relaxed atmosphere. They serve coffee, tea, and homemade cakes, and have several friendly cats that love to cuddle.
Website: https://kattenpensionpoeslief.nl/
Location: Goudseweg 18, 2411 HL Bodegraven
Cat Friendly Cafes in Amsterdam
3.De Kattenkabinet
This unique museum and cat cafe is located in a historic canal house in the center of Amsterdam. The museum features a collection of art and objects related to cats, and the cafe has several resident cats that visitors can interact with.
Website: https://www.kattenkabinet.nl/
Location: Herengracht 497, 1017 BT Amsterdam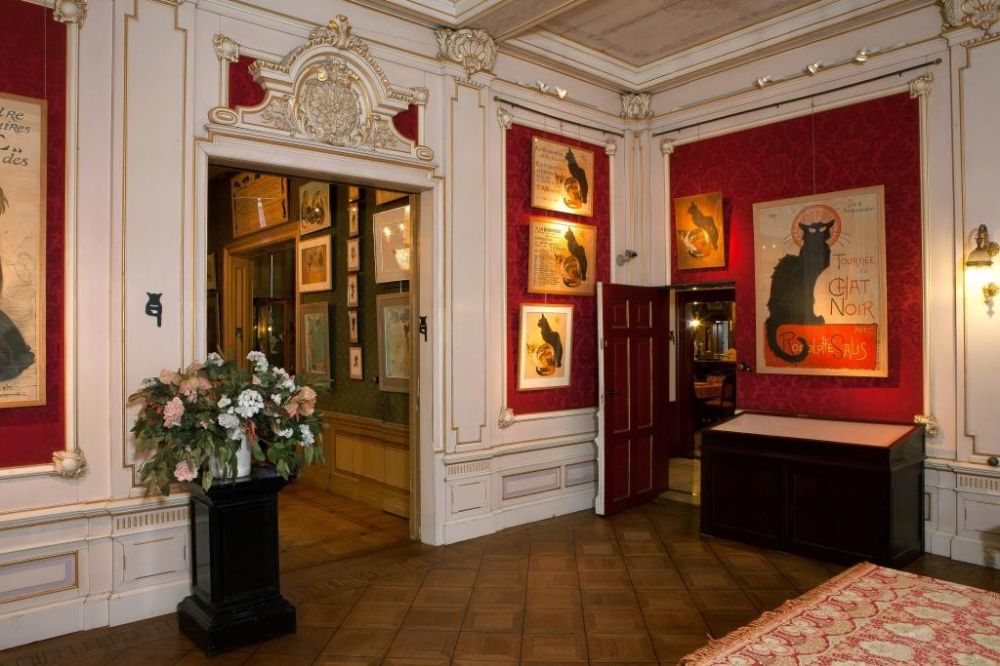 Cat Friendly Cafes in Amsterdam