10 BEST Amsterdam Bars
At vero eos et accusamus et iusto odio dignissimos ducimus qui blanditiis praesentium voluptatum deleniti.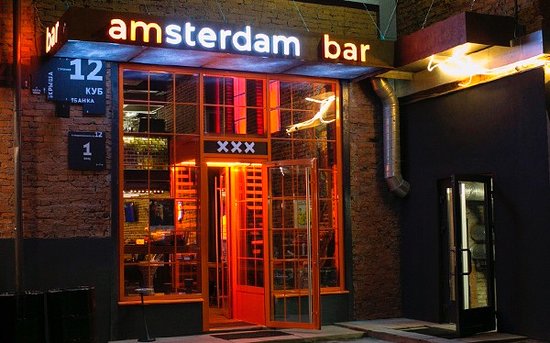 It may be Europe's nightlife capital – but that's not all. The best bars in Amsterdam show this city's very much a bar destination too
You might say it's Europe's culture capital – just walk down any road off the Amsterdam streets and that should become quite clear. But it's always that Amsterdam city has the best bars and clubs in Europe. We have listed 10 best Amsterdam Bars for you. Don't forget to make a reservation before go!
2- Law & Order Cocktail Bar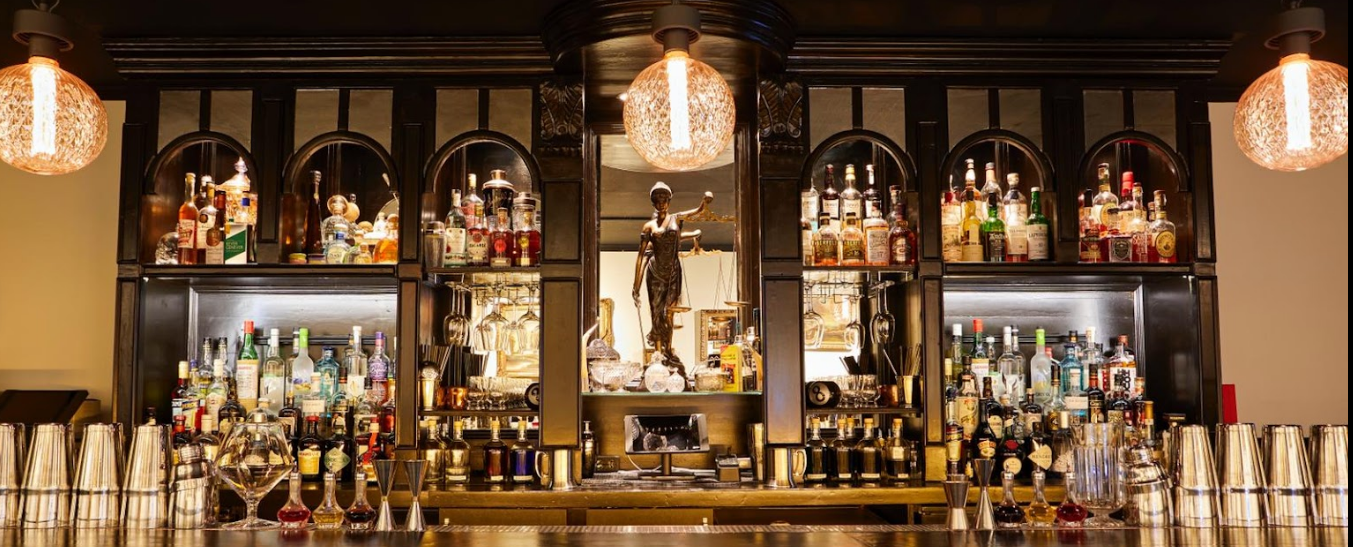 If you are looking for high-end service, next-level cocktails. This is the place you are looking for 🍸
Address: Voetboogstraat 4, 1012 XL Amsterdam
3- Susie's Saloon
Nice Saloon is located on the edge of the famous Red Light District, Susie's Saloon is a tight location to feel the sights and sounds of the city.
Adress: Oudezijds Voorburgwal 254, 1012 GK Amsterdam
Map: https://g.page/SusiesSaloon?share
4- BELUSHI'S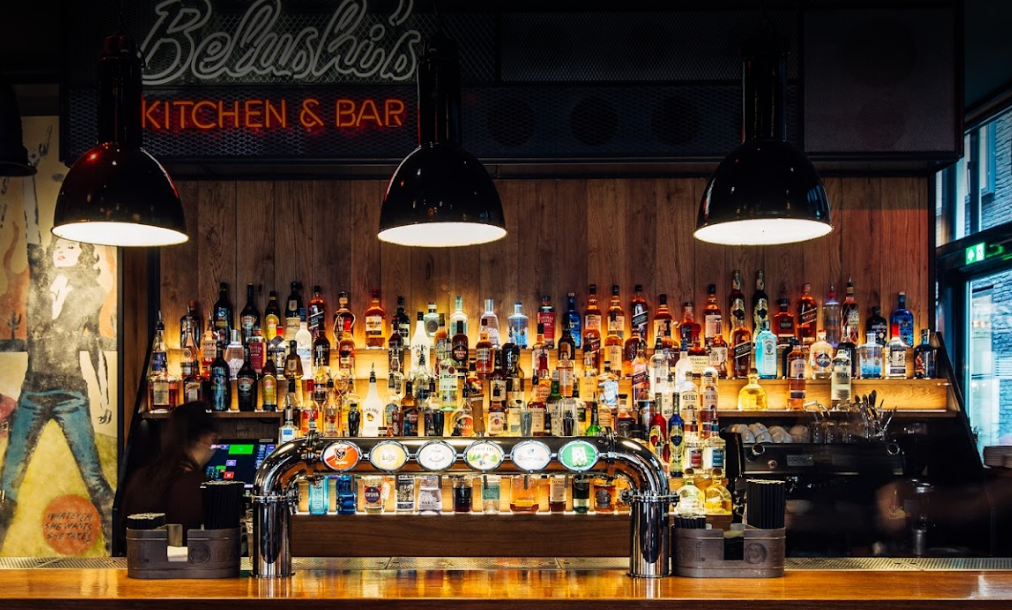 Belushi's won't let you down if you're looking for a bar that turns into a party as it gets later. Right on the edge of the Red Light District, this is a prime spot for partying and starting off a bar crawl.
Adress: Warmoesstraat 129, 1012 JA Amsterdam
Map: https://g.page/BelushisAmsterdam?share
5- BAR OLDENHOF
Bar Oldenhof. This old-fashioned speakeasy is oozing with excellence and charm. Located in the heart of the city, you'll enjoy the lively atmosphere at this cozy spot whilst drinking some of the best cocktails in Amsterdam.
Address: Elandsgracht 84-H, 1016 TZ Amsterdam
Map: https://goo.gl/maps/JrNUuJw3gdKoPzq36
Webpage: http://www.bar-oldenhof.com/
6- TON TON CLUB WEST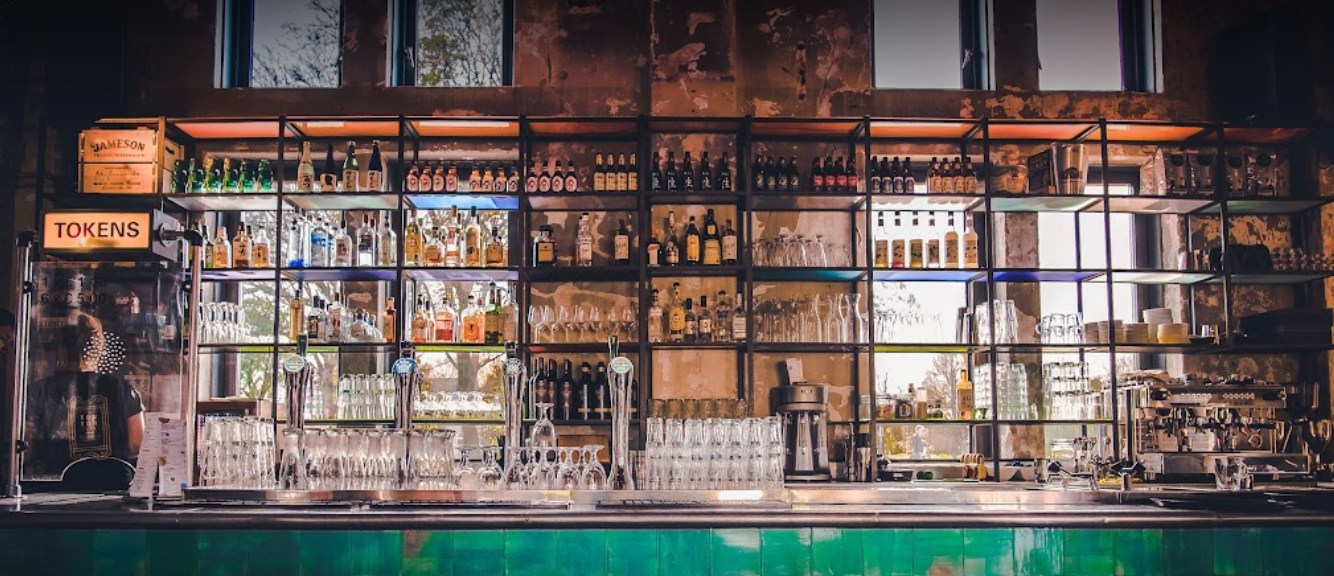 Ton Ton Club West in Westerpark is the place to come to release your inner child. This place is seriously nostalgic offering old-school arcade games to play whilst you enjoy some cocktails. Think Pacman, Street Fighter, and Mario Kart plus board games and air hockey.
7- Café Belgique
 Around 50 specialty beers are also available by the bottle, many of them rare craft brews. During evenings, the bar even manages to squeeze in a DJ, who spins funky old-school jazz.
8- Tales and Spirits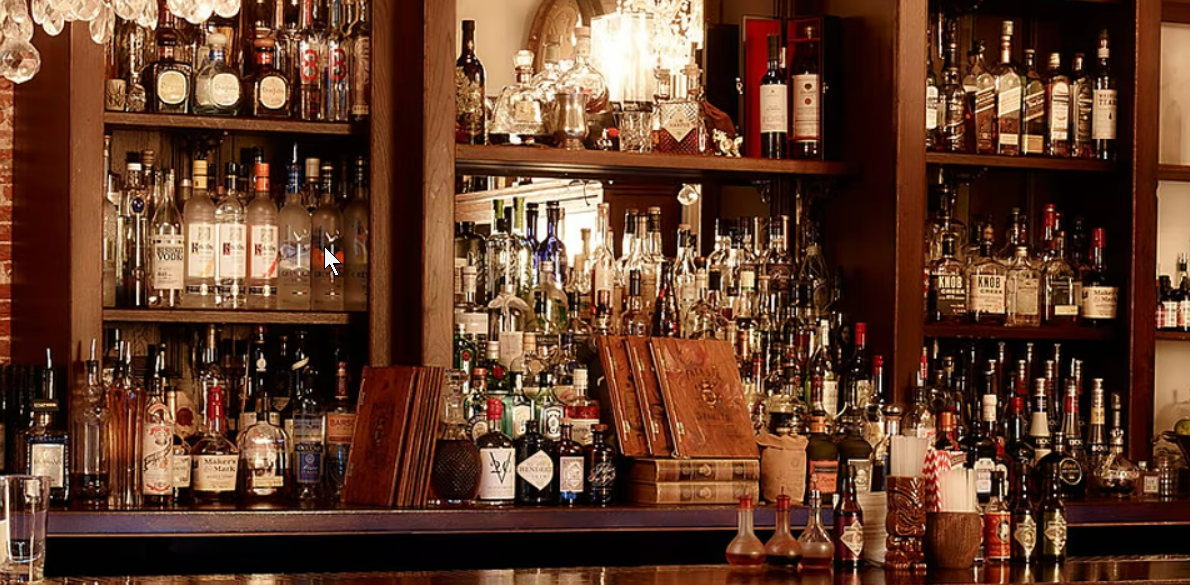 Cocktail bar restaurants typically excel at one or the other, rarely both tipple and nibble. Four month old Tales & Spirits, located in the beating heart of Amsterdam.
Address: Warmoesstraat 129, 1012 JA Amsterdam, Netherlands
9- Café Old Sailor
Hold on to your hat as you spin on an aerial swing at the Dam Square carnival. However you spend Koningsdag, it's easy to friends wandering the streets, and poking into bars and coffeeshops until dawn around this area.
Address: 39-A Oudezijds Achterburgwal
10- In't Aepjen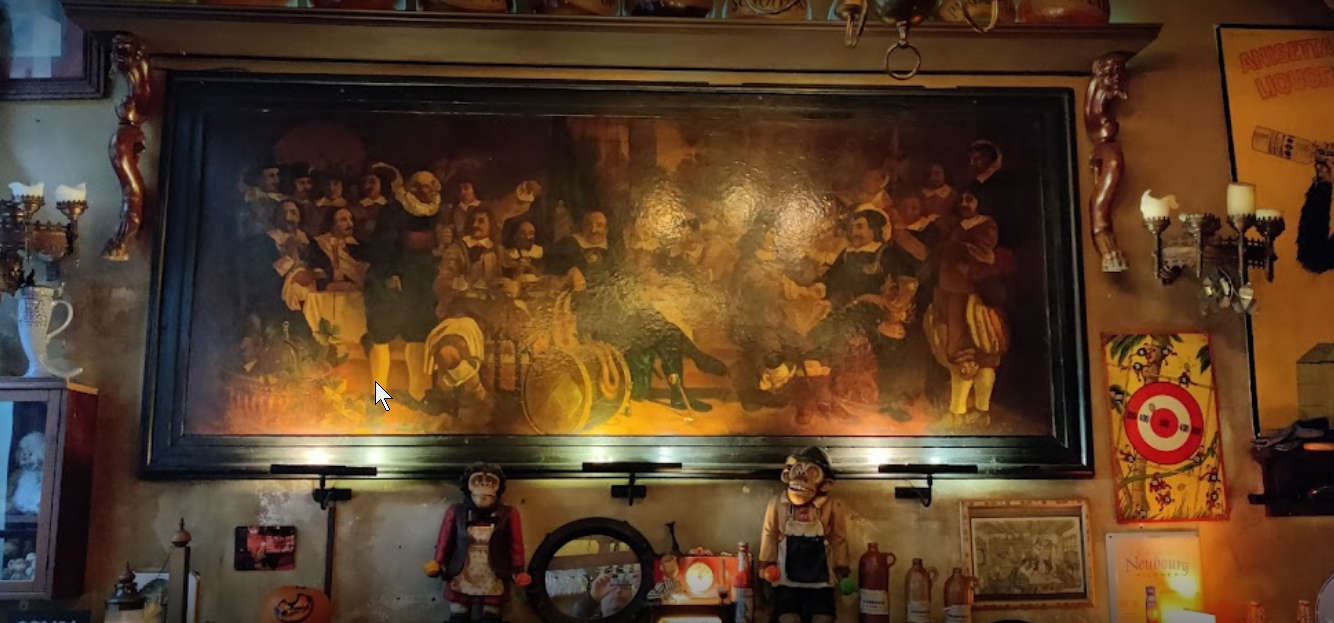 Founded in 1519, In't Aepjen is one of the city's oldest brown bars (the Dutch version of an English pub), and the cozy room regularly draws a large crowd given its proximity to the main train station. It's also curiously decorated with monkeys—monkey statues, stuffed monkeys, and monkey posters.
Address: Zeedijk 15-1, 1012 AN Amsterdam
This is the Best Amsterdam Bars list you can find in 2022. We will keep update with new lists in the future. Have a nice drinks.
Best sushi restaurants in the Netherlands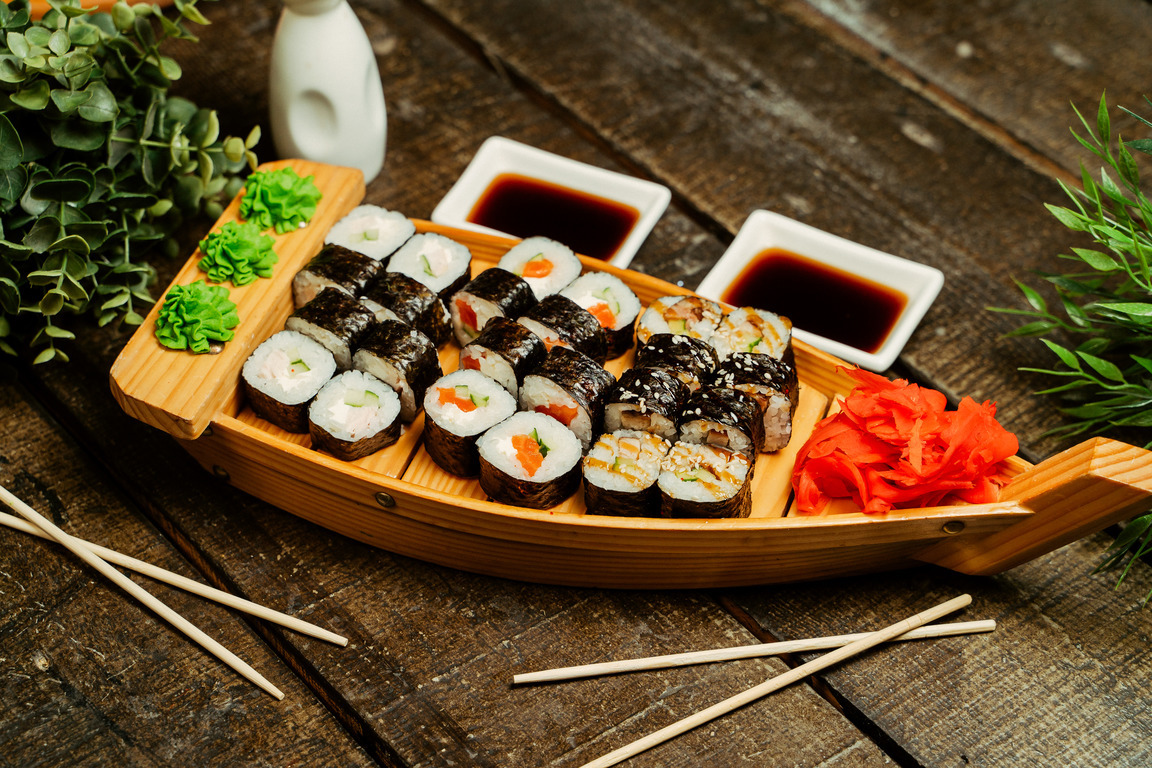 Where are the best sushi restaurant in the Netherlands? Fancy a nice portion of sushi? That's a good thing because, in addition to the best sushi in Amsterdam, the Netherlands has plenty of places where you can enjoy this specialty. From home delivery to going out to visit your favorite sushi place or the best all-you-can-eat sushi, it's all possible. So all sushi lovers pay attention because we list the best sushi restaurants in the Netherlands for you (in random order), from Amsterdam to Maastricht.
Best sushi restaurants in the Netherlands
1. De Japanner
In addition to sushi, you can also enjoy all the other delicacies that Japanese
cuisine
has to offer at De Japanner. Basically everything on the menu tastes fantastic, so don't hesitate to try a few things. Since a few years there are two branches of De Japanner in Amsterdam, one on the Albert Cuypstraat and one on the Bilderdijkstraat.
Bu gönderiyi Instagram'da gör
2. A-Fusion
With no less than five locations, you always have a place at A-Fusion. The restaurant is located in Amsterdam (Zeedijk), and can also be found in Volendam, Naarden, Baarn and Loosdrecht. All branches are beautifully decorated and the menu will make your mouth water spontaneously. Here you will certainly eat one of the best sushi in the Netherlands. Also available via Thuisbezorgd.
Bu gönderiyi Instagram'da gör
3. Miyagi & Jones
Miyagi & Jones is originally from Utrecht (a stone's throw from Utrecht Central Station), but now also has branches in Arnhem and
Haarlem
. They not only serve delicious sushi here, but also other Asian
street food
snacks that are guaranteed to make your taste buds happy. Anyway, order Miyagi's combo.
Bu gönderiyi Instagram'da gör
4. Tiger Mama
You can eat Asian food in a fantastic interior at Tiger Mama in Utrecht. The courtyard (with open roof) is spectacular and just wait until you see the pink cellar! They serve a changing 10-course and 6-course dinner here every six weeks, so you never eat the same thing. Recently you can also enjoy Tiger Mama's creations outside, because they have a brand new terrace. Also available via Thuisbezorgd.
Bu gönderiyi Instagram'da gör
5. Three
Three is one of the best sushi restaurants in the Netherlands and more specifically in
Rotterdam
. The rolls are very tasty and original. From prawn with flambéed salmon to tuna with strawberry, bet you haven't tasted these combinations before?
Bu gönderiyi Instagram'da gör
6. MOOD
Your 
mood
 will definitely get a boost when you visit this restaurant. MOOD serves the best of both worlds: the menu consists of a mix of French and Asian dishes. The tastiest sushi rolls that you really want to taste? The 
rainbow roll
 and 
lobster roll
 . They have two branches in
Eindhoven
, one in Rotterdam and a last one in Schiedam.
Bu gönderiyi Instagram'da gör
7. Momiji Sushi
If you eat at Momiji Sushi, you can't help but order as much sushi as possible. One look at specialties such as the Red Dragon or the White Shark Roll and you're hooked. But it is more than worth it to take a look at the rest of the menu. Because where else can you find a sushi restaurant that not only serves sushi, but also fragrant curry, spicy ramen and a wide selection of bubble teas? Also available via Thuisbezorgd.
Bu gönderiyi Instagram'da gör
8. De Sushimeisjes
What if you are two girlfriends and you both really like sushi? Then why don't you just start your own sushi place? That is exactly what these two girls from The Hague have done. The menu offers an enormous amount of choice – from the Pink Dragon Roll to the Torched Tuna Roll – which makes the hearts of many sushi lovers beat faster.
Bu gönderiyi Instagram'da gör
9. Thai Ichi
In one of the most picturesque places in Maastricht you will find Thai Ichi, an intimate sushi restaurant where they serve the most delicious sushi. The traditional sushi and Thai dishes are prepared by chef Phattanapong Khamto, who has over 25 years of experience as a sushi chef.
Bu gönderiyi Instagram'da gör
10. Sumo Oriental
If you want something more luxurious to eat out, then you should definitely visit Sumo Oriental in Rotterdam. Everything looks beautiful here, from the stylish interior to the artful sushi rolls. And this is not all because they are also one of the best all you can eat sushi restaurants in the Netherlands. This way you get 2 hours to eat unlimited sushi for a certain amount.
Bu gönderiyi Instagram'da gör