Ride on a historic tram: The Electric Tram Museum Amsterdam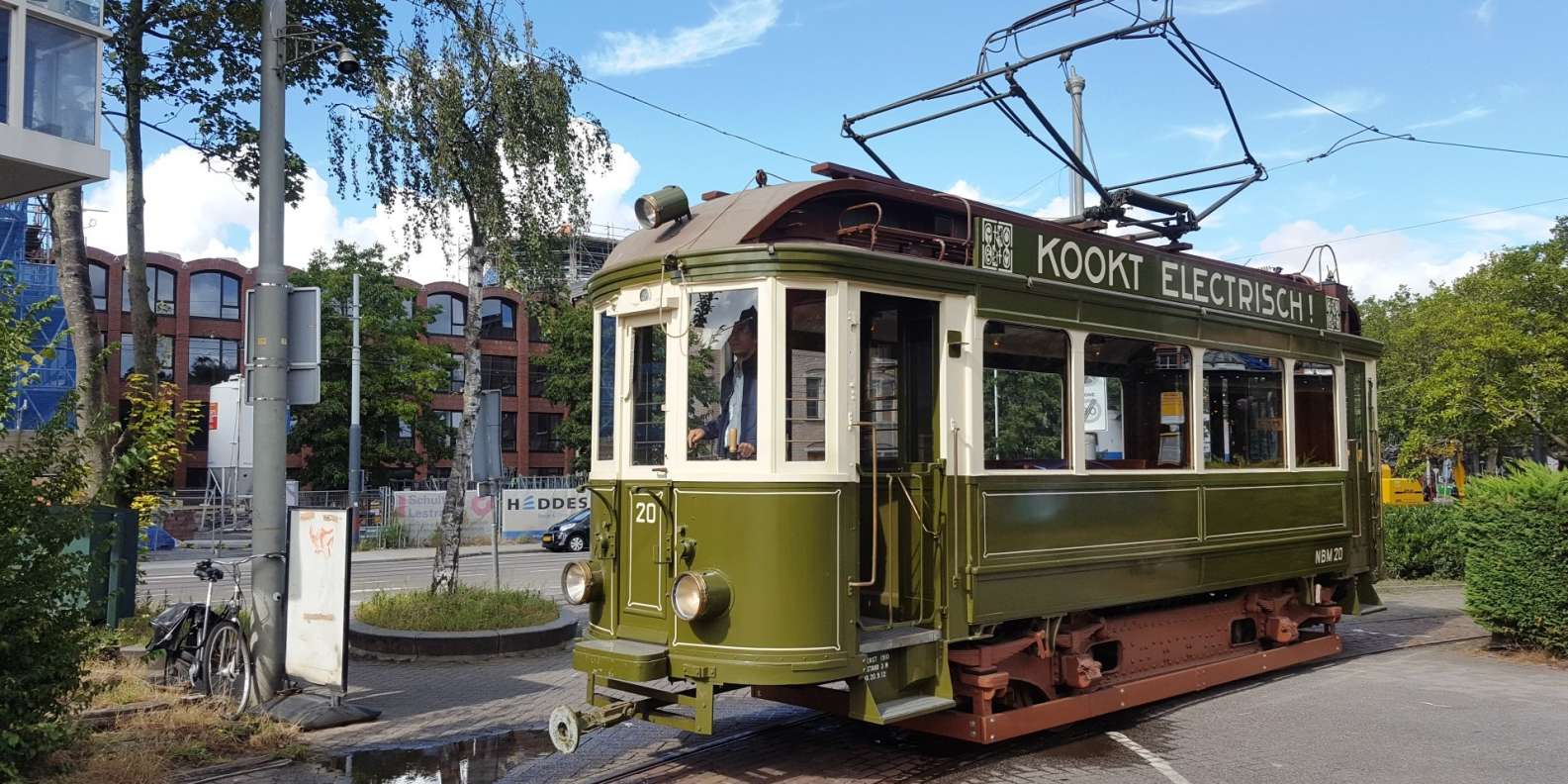 Ride on a historic tram: The Electric Tram Museum Amsterdam. The Electric Tram Museum Amsterdam (Elektrische Museumtramlijn Amsterdam) is a museum located in Amsterdam, Netherlands that showcases the city's tram history. The museum is dedicated to preserving and displaying Amsterdam's historic trams and providing visitors with a unique opportunity to experience the city's tram history firsthand.
The museum operates on a 7-kilometer stretch of the original tram line that was first opened in 1900. Visitors can ride on restored historic trams and see the evolution of Amsterdam's tram system from the early 20th century to the present day.
The collection of the museum consists of over 20 trams, including horse-drawn trams, steam trams, and electric trams from different periods in Amsterdam's history. One of the most notable trams in the collection is the Hague tram, built in 1929, which was used during World War II to transport Jews to concentration camps.
The museum is open from April to November, and visitors can purchase tickets on-site or in advance online. The museum also hosts special events and theme days throughout the year, such as a Christmas tram and a beer and sausage tram.
The Electric Tram Museum Amsterdam is a popular attraction for both tourists and locals and offers a unique insight into Amsterdam's rich tram history.
The Electric Tram Museum Amsterdam Ticket Prices
The conductor sells tickets on the tram. Reservation is not required. Even if you do not have cash, you can pay for your ticket with your PIN card.
What you need to know before you come to the Electric Tram Museum Amsterdam
Getting on the historical trams can be a bit difficult. Because it is higher, you have to climb a bit. This can be difficult if you use a wheelchair or pram. Be sure to bring a foldable wheelchair or pram.
Website:  http://www.museumtramlijn.org/
Location: Amstelveenseweg 264, 1075 XV Amsterdam
Pride 2023 in Rotterdam Guide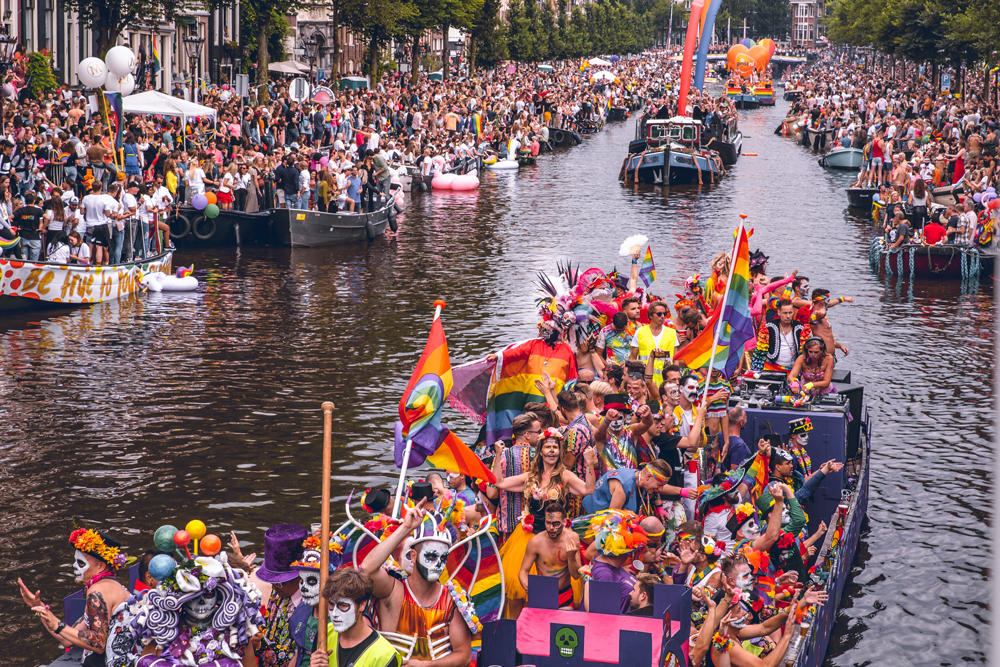 Pride 2023 in Rotterdam promises to be an extraordinary celebration of the LGBTQ+ community and its allies. With a lineup of exciting events and activities, this festival will create an inclusive and joyous atmosphere that will leave a lasting impact on attendees.
We'll explore what makes Pride 2023 in Rotterdam;
Embracing Diversity Pride 2023 in Rotterdam is all about embracing diversity in its truest sense. The festival brings together people from different backgrounds, identities, and orientations, fostering a sense of unity and understanding. Rotterdam has always been a city that welcomes and accepts individuals from all walks of life, and during Pride, this spirit is magnified. It's a time to celebrate the unique beauty of every person and to recognize the importance of inclusivity in creating a harmonious society.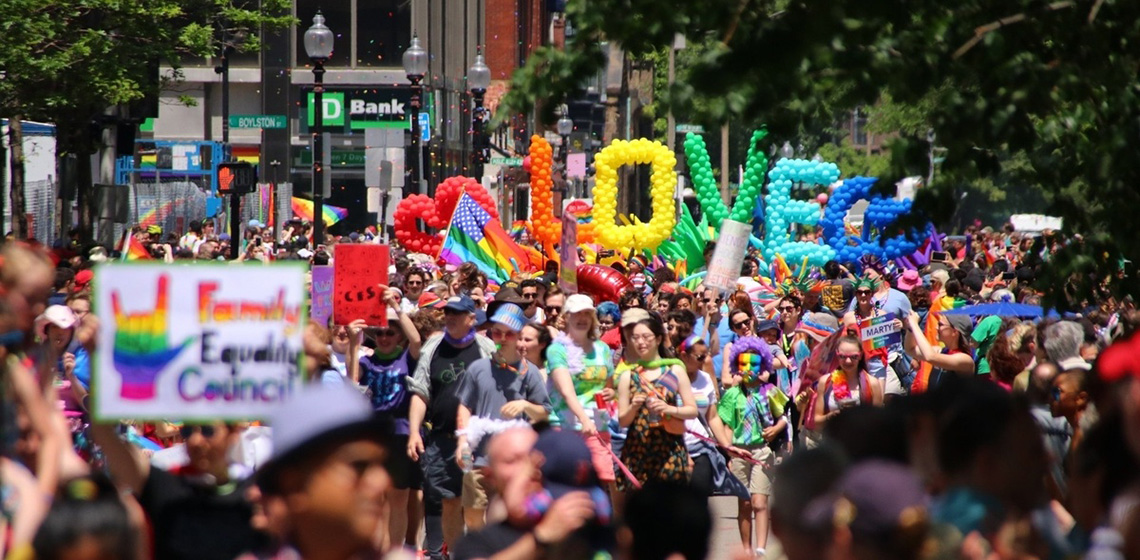 A Vibrant Lineup of Events Pride 2023 in Rotterdam will feature a vibrant lineup of events that cater to various interests and age groups. From the colorful parade that winds its way through the city streets to exciting dance parties that light up the nights, there's something for everyone to enjoy. The festival also includes workshops, film screenings, art exhibitions, and panel discussions that address relevant LGBTQ+ topics. These events offer opportunities for education, engagement, and celebration, creating a well-rounded experience for all attendees.
The Pride Parade: A Symbol of Unity At the heart of Pride 2023 in Rotterdam is the Pride Parade, a magnificent spectacle that celebrates love and unity. The parade showcases vibrant floats, colorful costumes, and exuberant performances by LGBTQ+ groups and allies. As the procession moves through the city, the streets come alive with cheers and support from onlookers, creating an atmosphere of love and acceptance. The Pride Parade is not only a celebration of LGBTQ+ pride but also a powerful statement of unity and progress.
Safe and Welcoming Environment Rotterdam takes great pride in creating a safe and welcoming environment for everyone during the festival. Security measures are in place to ensure that attendees can fully enjoy the festivities without worry. The city's commitment to safety and inclusivity makes Pride 2023 a must-visit event for LGBTQ+ travelers and allies alike.
Connecting with the Community Pride 2023 in Rotterdam provides a unique opportunity to connect with the LGBTQ+ community and its supporters. Whether you identify as LGBTQ+ or are an ally, the festival offers a chance to make new friends, share experiences, and celebrate the power of love and acceptance. The sense of belonging and camaraderie experienced during Pride can be transformative and create lasting memories.