Halloween in The Netherlands: Guide to Celebrating Halloween
Halloween is approaching. So are you ready? With Halloween approaching in the Netherlands, you can complete your preparations with this detailed guide!
In fact, it would be fair to say, risking the surprise of the readers: Not so long ago, traditionally American-style Halloween celebrations were not all that popular in the Netherlands. However, it should be said that thanks to the increasing influence of the internet and social media, doing various things on Halloween is becoming more and more common, especially among young Dutch people. Of course, people who have come to the Netherlands from other places and will live in the Netherlands for a short or long term have a significant contribution to the development of this situation.
So what were the Dutch celebrating instead? Sint-Marteen. Yes, it's almost two weeks after American Halloween, and like its American sibling, Sint-Marteen has kids in scary clothes knocking on doors and getting candy or money.
But as we said, Sint-Marteen is a little later than American Halloween, so let's take a look at what happens on an American-style Halloween.
So is it free to collect candy?
Can you dress in spooky costumes and knock on people's doors and ask for candy on Halloween in the Netherlands? Technically you can do this any day of the week, but the Dutch are unlikely to give you what you want — and they may even call "politie". But on October 31st? Let's look at the answer to this.
On Halloween, some houses in some neighborhoods agree to decorate their homes with Halloween decorations, this serves as a kind of sign to let children know which house they can go to to collect candy.
For example, residents of Fazantenkamp in Maarssen, Utrecht, do a ghost tour of their village every year. An evening of games or entertainment was held for Halloween near B. Thoenplantsoen in Den Haag – the children could tell where the candy was on the flyers posted in the windows of the participating houses.
Going back to this year, the data supports that in previous years, people in the Netherlands stocked up on sweet treats before Halloween, although this is not common practice. For example, in 2017, confectionery company Haribo's sales rose 65% in the weeks leading up to Halloween.
There is also a difference in translation. Instead of chanting 'Trick or Trick!', the Dutch prefer to translate it as 'je snoep of je leven' or directly 'is it your candy or your life' – well, that's a bit of a wry smile.
So, with all this information, will the Dutch in your neighborhood dress up, put on face paint, and prepare bowls of free candy? As a result, it is more likely that individual houses participate in it rather than entire neighborhoods. However, where these places will be depends entirely on your luck.
Where will you get the costumes?
What could be scarier than the spookiness of Halloween? Not having the best costume, of course! While some brick-and-mortar shops will offer a small selection of Halloween costumes, we prefer to keep things simple and offer slightly more detailed suggestions for where you can be found with this new style.
Where can you go?
If you've decided who you're going to be and want to dust the dance floor after being indoors for a year and a half, put on your most unusual Halloween costume possible and go for the Crazy Sexy Cool Halloween in Rotterdam, where you can watch spooky performances and get your heart dancing to DJ sets' Join us.
If this is too tiring and scary for you, you can spend Halloween at Center Parcs, where you can attend daytime programs with your whole family. If you just want to show off your pumpkin carving skills this is the place to be!
If for some reason you are afraid of climbing trees in the dark, we have good news for you! Fun Forest Park in Almere, Rotterdam or Amsterdam offers you a unique Halloween program between 28th and 29th October. We hope you enjoy your worry in the forest!
But if you didn't like the suggestion above and if Halloween is all about hanging around in a Dracula costume, it's time to head to the Dutch capital!
The 13th event of Amsterdam Halloween returns to Westerunie and after the past few years of COVID restrictions it will be bigger (and scarier) than ever before!
Remember, there are events and parties going on in most cities. Just browse the right places for Halloween events in your area – you're sure to find something great!
Are you ready for a scary evening?
Even though Halloween in the Netherlands is not part of Dutch history, the night really creates its own experience. "Trick-or-treat" (trick or trick)
Discover them, decorate your house and go to a really spooky party!
Pride 2023 in Rotterdam Guide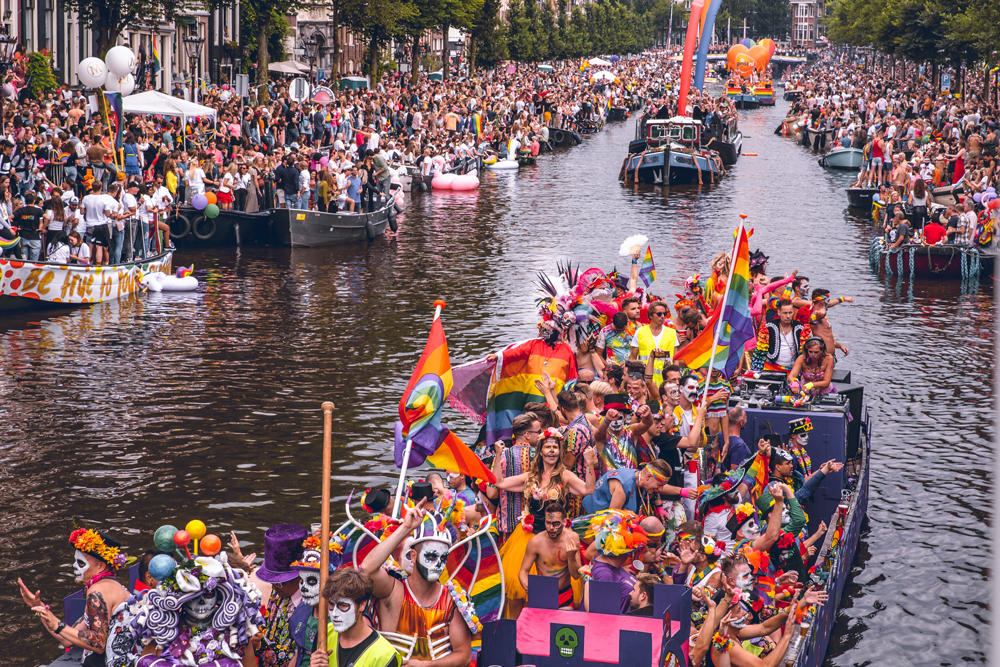 Pride 2023 in Rotterdam promises to be an extraordinary celebration of the LGBTQ+ community and its allies. With a lineup of exciting events and activities, this festival will create an inclusive and joyous atmosphere that will leave a lasting impact on attendees.
We'll explore what makes Pride 2023 in Rotterdam;
Embracing Diversity Pride 2023 in Rotterdam is all about embracing diversity in its truest sense. The festival brings together people from different backgrounds, identities, and orientations, fostering a sense of unity and understanding. Rotterdam has always been a city that welcomes and accepts individuals from all walks of life, and during Pride, this spirit is magnified. It's a time to celebrate the unique beauty of every person and to recognize the importance of inclusivity in creating a harmonious society.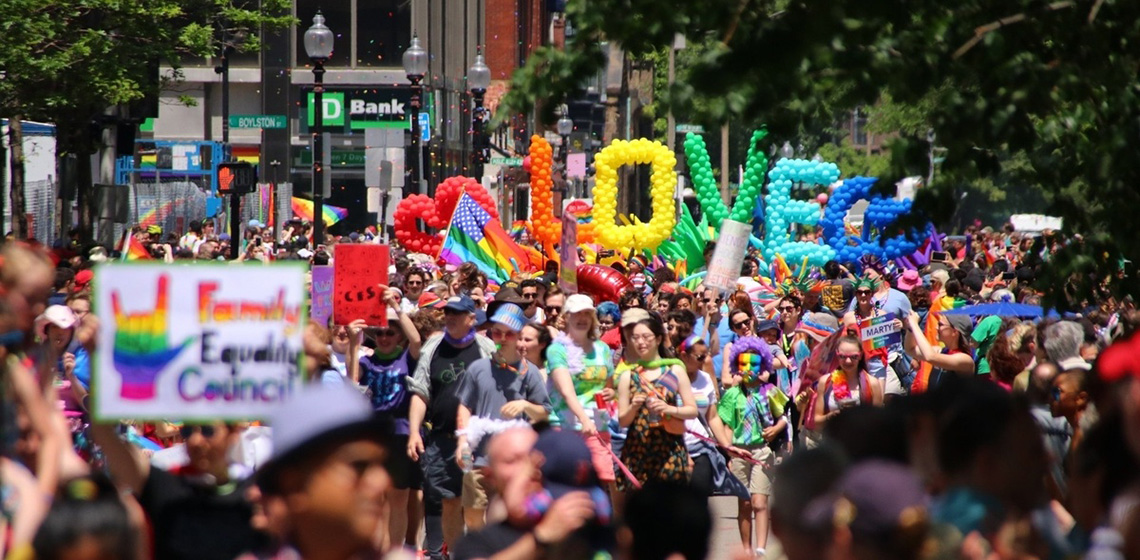 A Vibrant Lineup of Events Pride 2023 in Rotterdam will feature a vibrant lineup of events that cater to various interests and age groups. From the colorful parade that winds its way through the city streets to exciting dance parties that light up the nights, there's something for everyone to enjoy. The festival also includes workshops, film screenings, art exhibitions, and panel discussions that address relevant LGBTQ+ topics. These events offer opportunities for education, engagement, and celebration, creating a well-rounded experience for all attendees.
The Pride Parade: A Symbol of Unity At the heart of Pride 2023 in Rotterdam is the Pride Parade, a magnificent spectacle that celebrates love and unity. The parade showcases vibrant floats, colorful costumes, and exuberant performances by LGBTQ+ groups and allies. As the procession moves through the city, the streets come alive with cheers and support from onlookers, creating an atmosphere of love and acceptance. The Pride Parade is not only a celebration of LGBTQ+ pride but also a powerful statement of unity and progress.
Safe and Welcoming Environment Rotterdam takes great pride in creating a safe and welcoming environment for everyone during the festival. Security measures are in place to ensure that attendees can fully enjoy the festivities without worry. The city's commitment to safety and inclusivity makes Pride 2023 a must-visit event for LGBTQ+ travelers and allies alike.
Connecting with the Community Pride 2023 in Rotterdam provides a unique opportunity to connect with the LGBTQ+ community and its supporters. Whether you identify as LGBTQ+ or are an ally, the festival offers a chance to make new friends, share experiences, and celebrate the power of love and acceptance. The sense of belonging and camaraderie experienced during Pride can be transformative and create lasting memories.