UK, Canada and the Netherlands: Dependency on Russian energy must be avoided
British Prime Minister Boris Johnson, Canadian Prime Minister Justin Trudeau and Dutch Prime Minister Mark Rutte warned that it is important for European countries to get rid of dependency on Russian oil and gas, but that it must be done "step by step".
Johnson held a joint press conference with Canadian Prime Minister Trudeau and Dutch Prime Minister Rutte at Number 10 Prime Minister's Office, after their meeting on Russia's attack on Ukraine.
British Prime Minister, in his statement here, announced that his country will provide another 175 million pounds of aid to Ukraine and that 100 million of this aid will be given directly to the Ukrainian government.
Stating that 12 days have passed since Russia's attack on Ukraine and Russian President Vladimir Putin made a "miscalculation", Johnson said, "It has become clear that he underestimated the Ukrainians, their heroic resistance, their leaders and the unity of the West."
Johnson stressed that the time has come for the friends of Ukraine to form a coalition of humanitarian, economic and defense military support to ensure Putin fails.
"You can't cut oil and gas from Russia overnight "
Asked if only 50 Ukrainians seeking asylum in the UK were granted visas due to Russia's attack on Ukraine, and whether this figure was "embarrassing", Johnson said: "We are absolutely determined to be as generous as we can. We are considering thousands of applications. The situation has only gotten worse. "We have to make sure we do more," he said.
Regarding the rising oil and gas prices due to Russia's attack on Ukraine, Johnson said, "I will determine an energy supply strategy for the country in the coming days." used the phrase.
Regarding Europe's dependence on Russian oil and gas, Johnson said, "It is perfectly correct to move away from dependence on Russian hydrocarbons, but we have to do it step by step."
Johnson pointed out that countries have different dependencies on energy, saying, "You cannot cut oil and gas use overnight, even from Russia. This is not something every country in the world can do."
Dutch PM: "The sad truth is that we are still very dependent on Russian oil and gas"
Dutch Prime Minister Rutte said that the sanctions against Russia have not had the desired effect so far, but that they have had a great impact on the Russian leadership and will be in the long run.
"We must show that we are determined not to back down as hard and effectively as we can against Putin and the Kremlin," Rutte said, underlining that his country is ready to consider all possible sanctions that could help put pressure on Russia.
"The sad truth is that we are still very dependent on Russian oil and gas and we can only guess what Putin will do next," Rutte said of Europe's dependence on Russian natural gas and oil.
The Dutch Prime Minister has warned that Russia's shift away from energy dependency will have "enormous consequences" for other countries, including Ukraine, if it does not happen "step-by-step".
Canada, Putin supporter and Russian oligarch to sanction 10 people
Canadian Prime Minister Trudeau stated that they will impose sanctions on 10 people consisting of Putin's supporters and Russian oligarchs due to Russia's attack on Ukraine, and said, "The work we do together punishes Putin and those who support him, especially by crippling their financial systems and imposing sanctions on central banks." .
Regarding the dependence of European countries on Russian energy, Trudeau said that these countries realized and appreciated that Russia was "no longer a reliable partner".
Pointing to the importance of countries getting rid of dependency on Russian oil and gas, Trudeau said that Canada imports only a very small amount of Russian oil.
The minimum wage in the Netherlands for 2023 has been announced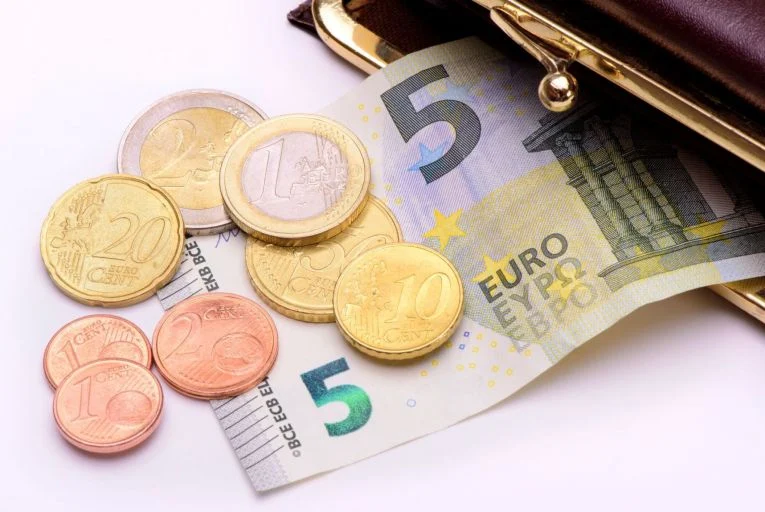 In the Netherlands, the government increased the minimum wage by 10.15 percent for the first time since 1969. In 2023, the minimum minimum wage was increased to 1934 euros.
The energy crisis and the cost of living that came after the days of the pandemic affected the citizens and especially the employees very badly this year. The government announced a new support package for low-income people in its 2023 budget, which it announced recently.
The cabinet, which tries to provide support in certain areas to increase the purchasing power of the citizens, announced the minimum amount of minimum wage to be applied for 2023.
For the first time since the six-month hike of 8.05 percent in 1969, the cabinet has increased the minimum wage by 10.15 percent as a semi-annual increase. However, the gross minimum wage of 1,756.20 euros, valid in the second half of 2022, was increased to 1,934.40 euros as of January 1, 2023.
As of January 1, 2023, the legal gross minimum wage for full-time workers aged 21 and over will be:
Monthly: € 1,934,40
Weekly: € 446.40
Daily: € 89.28
The 10.15 percent increase to be applied to the minimum wage will also be reflected in all other allowances and aids such as AOW, social assistance and Wajong. As a result, the minimum wage increase will also have positive effects on the incomes of social assistance recipients and retirees.