Top 25 museums in the Netherlands
The Netherlands has hundreds of museums that are worth exploring. To guide you through the Top 25 Museums of the Netherlands , MuseumTV has made a selection of leading and special museums. The majority of these can also be found in our archive, which can be recognized by the orange play button. This way you can already get acquainted with the museum. Check out the list and get inspired!
The Rijksmuseum is at the top of the list of the best museums in the Netherlands. With a score of 4.5 out of no less than 46,632 votes, no other museum can compete with this museum.
Take a tour of the museum or meander through the many art forms that can be found in this museum. For this museum you need about 2 to 3 hours to see the most!
Would you like to know what is currently on display in the Rijksmuseum? Then visit their page on Museum Wegwijzer or the website of the museum itself! 
Everyone in the world knows the diary of Anne Frank. In Amsterdam you can discover the house where Anne Frank went into hiding in 1942. A museum has been housed in the house since 1960.
Initially, the Secret Annex was not available at Otto Frank's request.
Visit this special museum and let yourself be taken through the terrible time of the Second World War.
Top 25 museums in the Netherlands
3 – Mauritshuis
In the Mauritshuis you will find a collection of the best Dutch paintings from the Golden Age. You will find this selection in the center of The Hague.
Here you will find the most famous paintings from Dutch history, such as the Girl with a Pearl Earring by Johannes Vermeer, the anatomy lesson of Dr Nicolaes Tulp by Rembrandt and The Bull by Potter. You will allow about 2 hours for a visit.
Top 25 museums in the Netherlands
4 – DAF Museum
At number 4 on the list of the best museums in the Netherlands, you will find the DAF Museum in Eindhoven. You literally fall from one surprise to another here.
Even for non-expert visitors, it is definitely worth a visit to this museum with the ingenuity that characterizes the DAF vehicles.
For example, in the gallery you will find an exceptional collection of passenger cars. You will of course also find commercial vehicles and military DAF vehicles.
Top 25 museums in the Netherlands
5 – Van Gogh Museum
Back to Amsterdam, where you will find the number 5 on the list of the best museums in the Netherlands; the Van Gogh Museum.
Everyone in the world knows the unique painter and in this museum you will be taken along his ideas and ambitions that lie behind his art.
In the Van Gogh museum you will find guided tours that take you through the art of the artist himself and other art in his time.
6 – The Zaanse Schans
Zaandam was a bustling city in North Holland for centuries. History can be told for hours, but pictures speak louder than words.
Operate the machines that have been used through the ages or learn how raw materials are processed into products.
In short, a lot of interaction is possible at the Zaanse Schans.
7 – National Museum of Antiquities
The National Museum of Antiquities (Rijksmuseum van Oudheden in Dutch), is located in an old monumental mansion in Leiden.
In this museum you will find the Dutch archive of archaeology. You will also find a wide range of objects related to ancient Egypt.
Of course you will also find many things that were found in the Netherlands. So be sure to visit the museum!
8 – Royal Delft – Royal Porceleyne Fles
High-quality Delft Blue has been manufactured by Royal Delft since 1653. This Delft Blue is known all over the world.
The craft is passed on from generation to generation and guarantees the iconic masterpieces that Royal Delft offers.
Would you like to see how this Delft Blue is made? Then be sure to visit the museum!
9 – Groninger Museum
Groningen is the first museum in the north of the country in the list of the best museums in the Netherlands.
The Groninger Museum is a modern museum with a varying range of exhibitions. On Tripadvisor, this museum can also do it with a score of 4.5, just like all the above museums. For the Groninger museum this is based on 1,344 reviews.
Would you like to know which current exhibitions the museum offers? Be sure to check out their website!
10 – Castle of the Counts
What the number 10 in this list does in the list of best museums in the Netherlands is not entirely known to us. This museum is located in Ghent, Belgium.
Nevertheless, we will include it in our list because it is definitely worth a visit!
11 – muSIEum
Back to the Netherlands where the muZIEum in Nijmegen is on 11. In this museum you can discover what it is like to be blind or partially sighted. You can read it here, hear from an experience expert, but you will mainly SEE and experience it yourself.
Allow about 2 to 3 hours to visit this museum. Venture into a world where your other senses play a very important role.
12 – Museum de Pont
Museum de Pont is a museum from Tilburg that offers you a wide range of modern art.
De Pont was founded in 1988 and named after the businessman Jan de Pont who left his legacy behind for the benefit of contemporary art. The museum is located in an old wool spinning mill.
13 – Dutch Open Air Museum
The Dutch Open Air Museum is located in Arnhem and offers an overview of the history of everyday activities.
This is done in authentic buildings, objects and true stories that are played out. The people in the museum seem to have been plucked out of history.
14 – The Railway Museum
In the Railway Museum you will discover how the train has changed the world.
The museum has a lifelike station, a theater, exciting attractions and many exhibitions that give you an overview of the history of the train in our society. As the museum itself says; come to the nicest station in the Netherlands! A deserved 14th place in the list of the best museums in the Netherlands.
15 – The Philips Museum
Gerard Philips produced his first light bulbs in 1891 and that is exactly where you will find the current Philips museum.
In this museum you will be taken through the thread of the company and the innovative character that characterizes the company. Of course, as you might have expected, you will find this museum in Eindhoven.
Exploring Movie Theaters in Amsterdam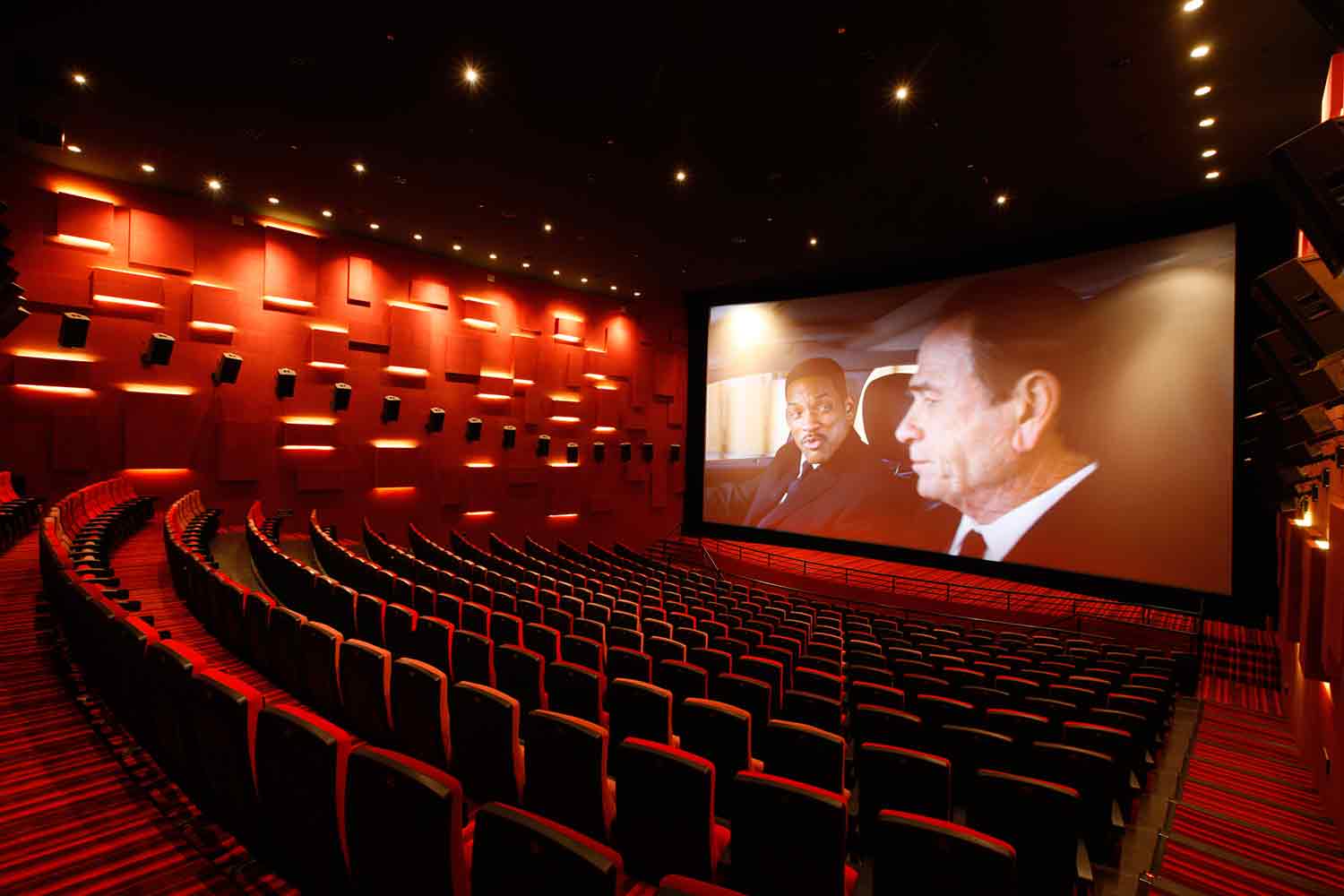 Exploring Movie Theaters in Amsterdam. Amsterdam, the cultural hub of the Netherlands, is a city known for its vibrant arts scene. From historic landmarks to contemporary galleries, Amsterdam offers a diverse range of cultural experiences. Among its offerings, the city boasts an array of captivating movie theaters that cater to both locals and tourists. In this article, we will take you on a journey through Amsterdam's movie theaters, highlighting their unique features, cinematic offerings, and the immersive experiences they provide.
Exploring Movie Theaters in Amsterdam
1. Pathé Tuschinski
Pathé Tuschinski stands as a true gem among Amsterdam's movie theaters. Located in the heart of the city on Reguliersbreestraat, this iconic theater is renowned for its grand art deco architecture, ornate interiors, and lavish atmosphere. Step into a world of elegance and indulge in the latest blockbusters, arthouse films, and special screenings. With its luxurious seating, state-of-the-art projection, and immersive sound systems, Pathé Tuschinski promises an unforgettable movie-going experience.
Address: Prinsengracht 452, 1017 KE Amsterdam
Website: http://www.uitkijk.nl/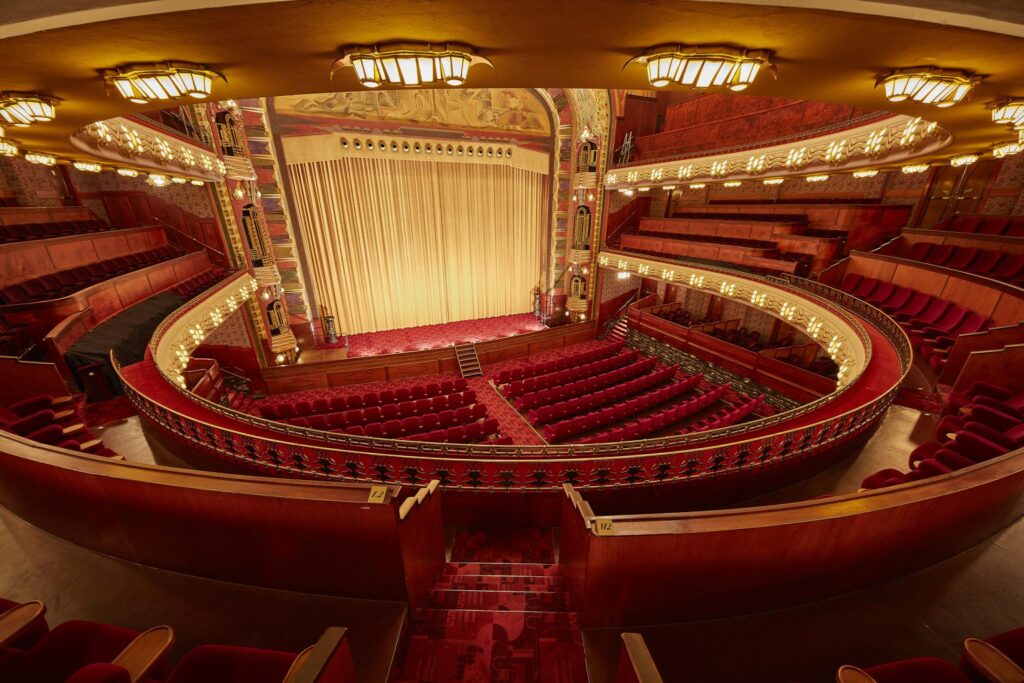 2. Eye Filmmuseum
Situated on the northern bank of the IJ River, the Eye Filmmuseum is not just a movie theater but a haven for film enthusiasts. Its striking modern architecture, featuring a futuristic white structure, instantly captures attention. The museum houses an extensive collection of films, exhibits, and interactive installations, making it a paradise for cinema lovers. With multiple screening rooms that showcase a diverse range of films, including classics, art films, and experimental works, the Eye Filmmuseum celebrates the art of filmmaking in all its forms.
Address: IJpromenade 1, 1031 KT Amsterdam
Website: https://www.eyefilm.nl/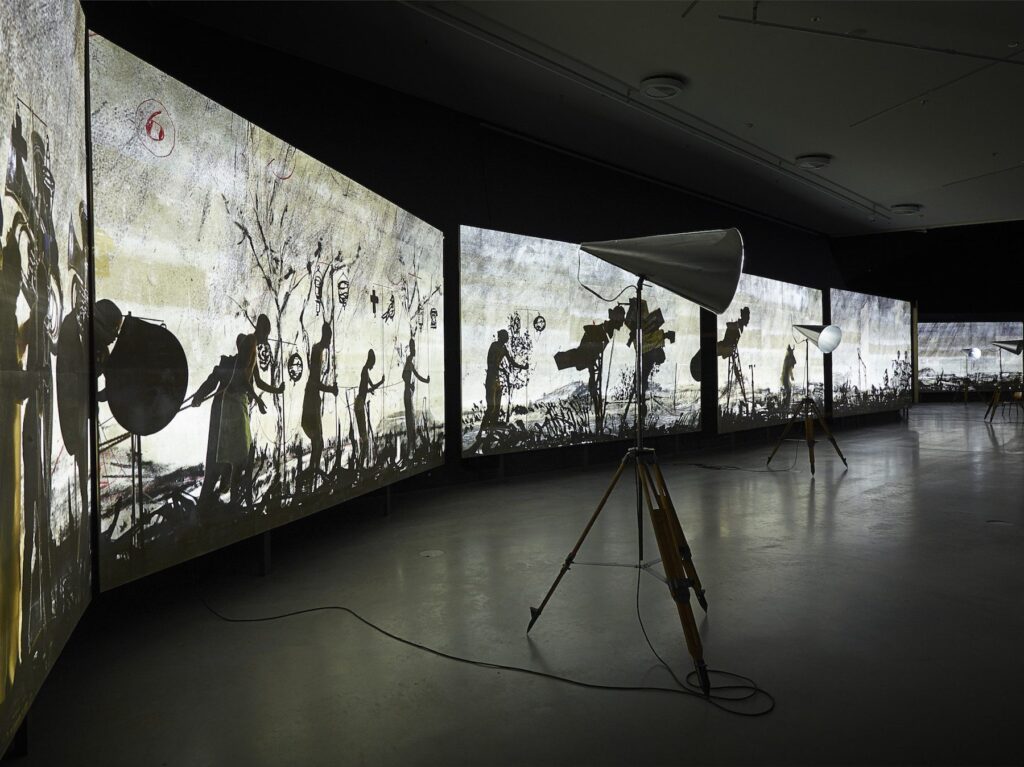 3. FilmHallen
FilmHallen, nestled in the vibrant district of Amsterdam-West, is a cultural hotspot that combines film screenings with a bustling food market and various other entertainment options. This former tram depot turned cinema boasts a relaxed and contemporary ambiance, featuring comfortable seating and excellent viewing facilities. FilmHallen showcases an eclectic mix of international and independent films, documentaries, and special events, making it a go-to destination for cinephiles seeking unique cinematic experiences.
Address: Hannie Dankbaarpassage 12, 1053 RT Amsterdam
Website: http://www.filmhallen.nl/
4. Kriterion
Kriterion is a beloved institution in Amsterdam, known for its rich history and commitment to supporting independent and arthouse cinema. Located near the University of Amsterdam, this student-run movie theater has been operating since 1945. Kriterion showcases a carefully curated selection of films, including international releases, retrospectives, and thematic film cycles. Besides its cinematic offerings, Kriterion also hosts discussions, debates, and cultural events, making it a vibrant hub for film enthusiasts and intellectuals.
Address: Roetersstraat 170, 1018 WE Amsterdam
Website: https://www.kriterion.nl/
5. De Uitkijk
For those seeking an intimate and cozy movie-watching experience, De Uitkijk is a hidden gem tucked away in the picturesque neighborhood of Prinsengracht. This historic theater, dating back to 1912, is the oldest continuously operating cinema in Amsterdam. With its vintage charm and single-screen setup, De Uitkijk offers a unique setting to enjoy art films, classics, and cult favorites. Unwind in its comfortable seats and soak up the nostalgic atmosphere while immersing yourself in the magic of the silver screen.
Address: Prinsengracht 452, 1017 KE Amsterdam
Website: http://www.uitkijk.nl/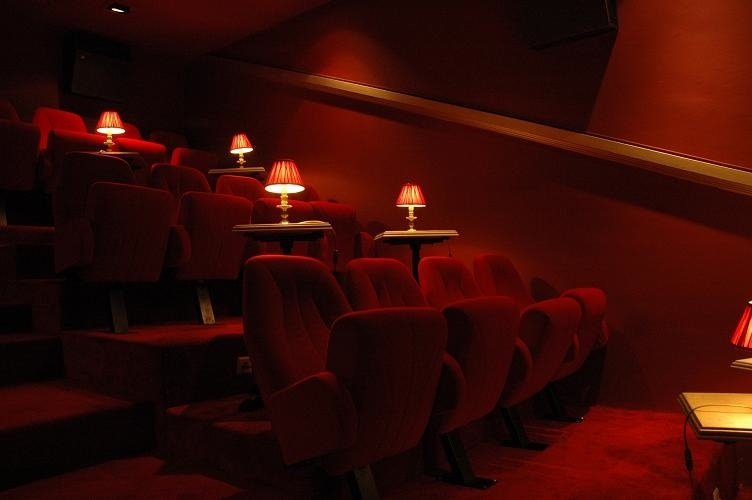 Amsterdam's movie theaters provide an enchanting blend of cinematic experiences, architectural splendor, and cultural significance. Whether you find yourself in a grand art deco palace like Pathé Tuschinski or a contemporary hub like the Eye Filmmuseum, each theater offers its own distinct charm and selection of films. From mainstream blockbusters to thought-provoking arthouse cinema, Amsterdam's movie theaters cater to diverse tastes and provide an opportunity to immerse oneself in the magic of storytelling on the big screen. So, grab some popcorn, find your preferred seat, and let Amsterdam's movie theaters transport you to captivating worlds and unforgettable cinematic journeys.