The Girl with a Pearl Earring: Johannes Vermeer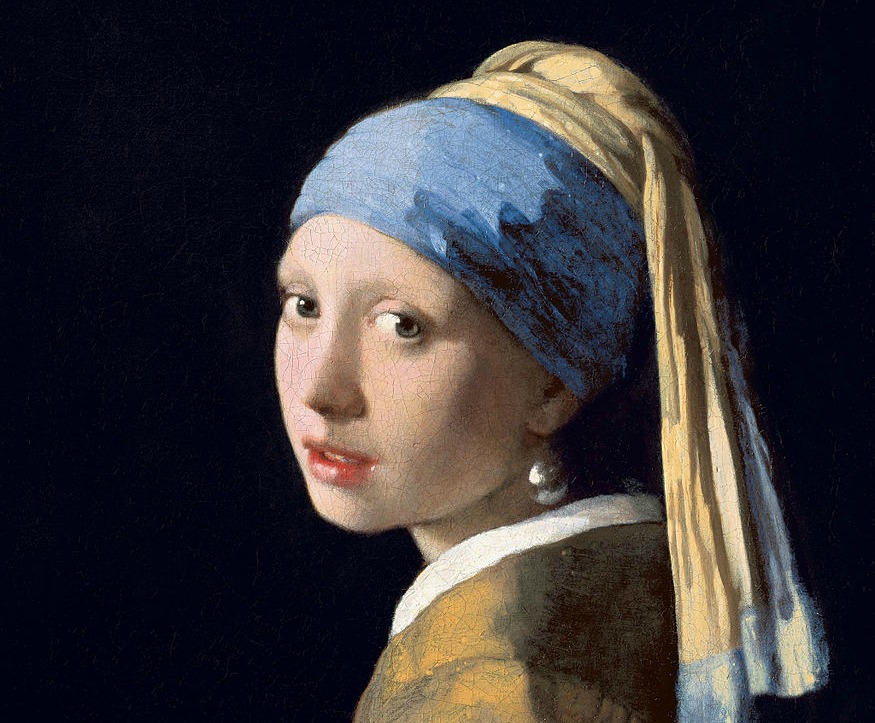 Dutch painter Johannes Vermeer, whose few paintings have left works that still arouse curiosity, interest and admiration from centuries ago.
Johannes Vermeer is one of the most well-known painters in the Netherlands today, along with Rembrandt. But Vermeer was not a well-known painter in his day. This mysterious artist, whose life, painting education and technique could not be found, went out of Delft, the city where he was born, only once to go to Amsterdam. Although Vermeer did not have a great impact on his period with his paintings, which he worked in small numbers and in small sizes compared to the general painting world of the 17th century, centuries later, he is mentioned as a mysterious genius in many fields from painting to cinema, pop-art culture and mural art all over the world.
A Mysterious Treasure Waiting for Centuries
Vermeer was born on October 31, 1632, in Delft, Netherlands. His father, who owns a satin weaving factory, is also engaged in the trade of works of art. Having a childhood familiar with paintings, Vermeer took over the business of collecting and selling works after his father's death in 1652, but his desire to paint is more dominant. Although many names can be counted in the field of painting, which are assumed to have been influenced by his period, the information about who and where he received his education cannot go beyond guesswork.
When he started painting in the 1650s, Vermeer first worked on religious and mythological subjects. But after a short while, as we can see in his works that have survived to this day, his main subject begins to be scenes from everyday life. Vermeer, who mostly works on interior depictions, was not known outside of Delft during his lifetime. He became a member of the city's painting society in 1653 and was elected president of this society in 1662 and 1670. Vermeer, who has a small-scale recognition in the city of Delft, attained his indisputable position in the art of painting two centuries after his own period. Étiene-Joseph-Théophile Thoré, a French painter and art critic, writes an article on Vermeer's works in 1866 and refers to Vermeer as the "Sphinx of Delft" in this article. From this date on, museums in the 19th and 20th centuries.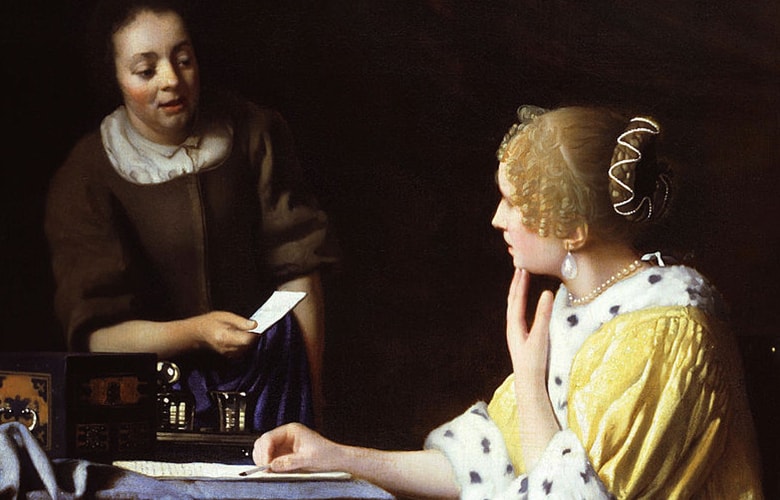 A Digital Meeting with Vermeer; "Meet Vermeer"
Vermeer, who died in Delft on 16 December 1675, leaves only 36 paintings behind. His works, which are exhibited in 18 different museums in 7 different countries today, promise a visual journey towards the mysterious world of its creator and the paintings, hidden details behind the calm scenes. The "Meet Vermeer" corner, implemented jointly by Google Arts & Culture and the museum Mauritshuis, which is considered the home of Vermeer , offers a wide and competent selection in order to get to know the artist and his works better and to follow his influence on today.
A wide, enjoyable and exciting digital meeting with Vermeer takes place in the Meet Vermeer corner, where detailed articles on the artist's painting details, videos, visuals, pop culture studies prepared based on his works, the artist's life and the examination of his works are included.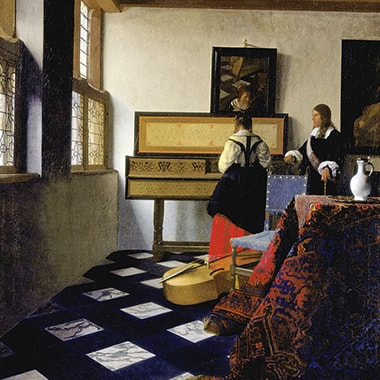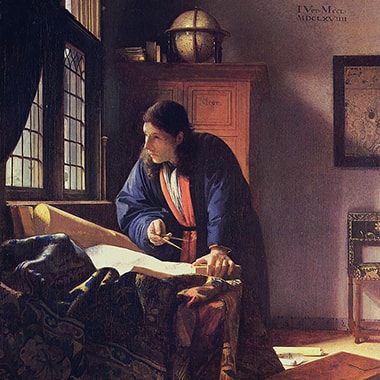 Among the Dutch painters, you are faced with an extensive archive of both the works and the approach to art of Vermeer, who exhibits mastery in the use of light and clear colors, uses a unique paint technique, and mostly focuses on female figures in his paintings. You can examine Vermeer paintings closely in the digital gallery prepared with the augmented reality technique. You can get information about the hidden details in important paintings such as Christ in the House of Martha and Mary, The Glass of Wine, The Geographer, View of Delft, Vermeer's interest in cartography, and why the world-renowned Girl with a Pearl Earring is so famous. reviews and much more, in collaboration with Google Arts & Culture and Mauritshuis, invites digital travelers to a pleasant journey in the world of painting.
Complaints related to memory and concentration increased in the Netherlands after the pandemic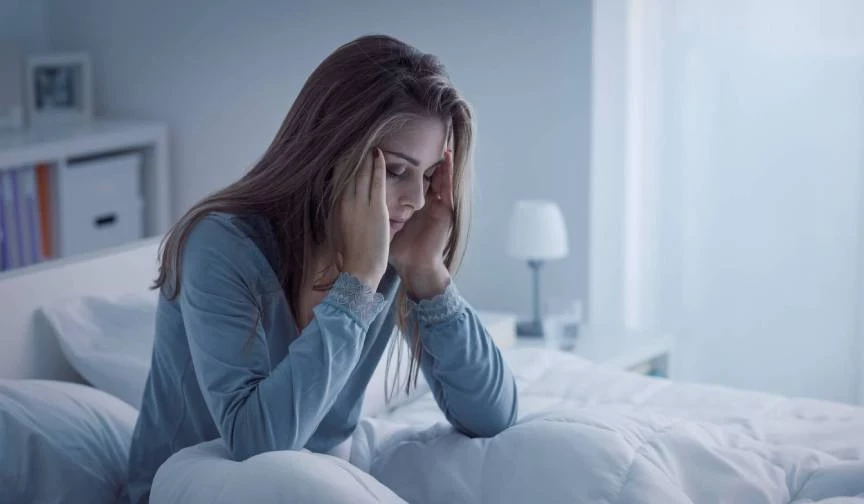 A study conducted with adults in the Netherlands revealed that those with memory and concentration problems increased after corona.
More adults with memory and concentration problems have had to see their family doctor this year, according to a large-scale study by the RIVM and the Netherlands Institute for Health Research (Nivel) on the effects of the corona pandemic.
In the first quarter of 2023, there was an increase in the number of applicants to family physicians due to cognitive problems, especially between the ages of 45-74. That number is 40 percent more than adults seeking help with similar problems at the beginning of 2019.
In the statement made about the research, it was stated that under normal conditions, people in this age group applied to their family physicians much less because of this disease, but the situation changed after the pandemic.
'Accelerated aging'
Michel Duckers, professor of crisis, safety and health in Groningen and head of the research group for the RIVM and Nivel, said the developments were alarming.
"We still don't know much about the long-term effects, but the impression is starting to form that the pandemic could lead to significant 'accelerated aging'," Dückers said. said.
According to the results of the research, only people over the age of 45 do not experience cognitive decline. 31 percent of people aged 25 to 44 refer more to their family doctor because of memory problems. This rate is 18 percent for people aged 75 and over. On the other hand, the number of people who apply to a doctor is lower in young people (under 25 years old).
Although the increase in cognitive problems has not been officially proven to be due to corona, researchers think that more information is available about the consequences of the corona pandemic, and this result is in line with the picture. How the Corona virus causes all these problems is still not completely understood.
Post-pandemic cases are higher than flu
One possible explanation for this situation is that the measures taken against Covid-19 may have led to a rapid regression of people who initially had memory and concentration problems.
According to research leader Dückers, this may also be due to some people experiencing "long-term Covid" following a Covid-19 infection. The professor pointed out several studies that showed that memory and concentration problems are very common in the case of "long Covid", and noted that other infectious diseases such as flu can also cause such symptoms.
In addition, experts draw attention to multiple scientific studies that indicate that long-term memory and concentration problems after Covid-19 infection are more common than after flu.