Dogs from the Netherlands
Dogs from the Netherlands. There are several breeds of dogs that originated in the Netherlands, some of which are quite popular around the world. Here are some examples:
Dogs from the Netherlands
1.Saarloos Wolfdog
The Saarlooswolfdog was created in the 1930s by Leendert Saarloos, who aimed to improve the qualities of his beloved breed of German Shepherd Dog. He started by introducing wolf blood and then focused on behavioral traits. Appearance didn't matter to him. At the time the breed gained recognition by Raad van Beheer (six years after Saarloos' death in 1969), the fateful Saarlooswolfdog's wolf-like exterior, highly reserved, highly reliable, sociable and independent temperament, is also reminiscent of the wolf in its early lineage.
Height at the withers 60-75 centimeters.
2.Dutch Schapendoes
The Dutch Schapendoes have the same domestic breed origins as the Dutch Shepherd, a smaller breed whose job is to herd the herd as it moves. Founded in 1947, the breed club has successfully reconstructed the then nearly extinct species. Dutch Schapendoes is a hardworking breed, agile and active, not in any way nervous. It is light in bone structure and has a thick, slightly wavy medium-length coat that protects the dog from bad weather. All colors are allowed, but grayish to black is preferred.
Height at the withers 40-50 centimeters.
3. Dutch Smoushond
A Pinscher and Schnauzer type breed, the Dutch Smoushond was very well known, especially in Amsterdam in the mid-19th century. A companion dog is also at home in the stables with the horses; Cities at that time had many stables. Attempts to establish the breed in the first half of the twentieth century were not successful and the breed became extinct. A breeding program was initiated in 1973 aimed at rebuilding the Smoushond. In addition to creating a large gene pool, physical and mental health always had priority in this program. The repurposed Dutch Smoushond, like its predecessor, is an active companion with a straw-colored coarse coat.
Height at the withers 35-42 centimeters.
Dogs from the Netherlands
4. Drentsche Partridge Dog
The Drentsche Partridge Dog, from the province of Drenthe in the northeast of the Netherlands, is a pointing and retrieving dog that runs near its owner at a relatively low speed. It has a natural working ability along with a friendly disposition and needs a gentle hand in training. This breed, II. It has only been recognized by Raad van Beheer since 1943, due to the growing awareness of the value of national heritage during World War II. Breeding for hunting ability has remained important even today, where most Drentsche Partridge Dogs live as companion dogs. The coat is white with brown markings.
Height at the withers 55-63 centimeters.
5. Dutch Shepherd Dog
The Dutch Shepherd Dog was highly prized as an independent working herd. Until the end of the nineteenth century, he kept the large herds of sheep that roamed the Dutch countryside in their pastures. The next breed club, one of the oldest in the Netherlands, was founded in 1898 by citizens who aimed to preserve this breed as part of the national cultural heritage. The standard limited coat varieties to short, long, and coarse, and coat color to gold or silver mottled (as well as blue-gray and coarsely pepper and salt). Today's ability to work manifests itself mainly in canine sports, although a few still help a shepherd.
Height at the withers 55-62 centimeters.
6. Dutch Kooikerhondje
The Nederlandse Kooikerhondje is an ancient breed as seen in several paintings by Dutch masters in the seventeenth century in which he is depicted as a family companion dog. Used as bait, it was also a grumpy working breed. The dog arouses the curiosity of the ducks by wagging its tail with its white tip and herds the ducks to the end of the wicker tunnel where they can be caught. In the past, this type of hunting was done on a large scale for duck meat. Today, traps are mostly used to ring ducks. Most Kooikerhondjes today are companion dogs that need to lead an active life. Its fur color is orange red plates on a white background.
Height at the withers 35-40 centimeters.
7. Stabijhoun
The Stabijhoun is a general purpose hunting dog with excellent mole catching skills. Its origin is in the state of Friesland, where it has been popular with both farmers and workers for centuries. In the first half of the twentieth century, the Stabijhoun was often crossed with the Wetterhoun to improve its marten hunting qualities. This crossbreeding has jeopardized the existence of dogs with traits of the original types. To preserve them, attempts were made in the thirties to breed the two separately. In 1942 the breeds were recognized by Raad van Beheer. Stabijhoun is brown with black or white.
The ideal shoulder height is 53 centimeters for dogs and 49 centimeters for female dogs.
Dogs from the Netherlands
8. Wetterhoun / Frisian Water Dog
The Frisian Water Dog has its roots in the northern province of Friesland, a region famous for its many lakes. The breed is specialized for hunting otters for the task that requires a certain amount of courage and stamina. The thick and water-resistant curly fur (black, brown, black with white or brown with white) is the perfect piece of equipment for long days on the wavy and cold water side. Like the Frisian Pointing Dog, the Wetterhoun was used to hunt moles and marten. His temperament is quite aloof, which made him a good guard dog on the farm. The modern Wetterhoun is primarily a companion and when trained as a working hunting dog it is used as a hunting dog.
Shoulder height is 59 cm for dogs and 55 cm for dogs.
9. Markiesje
Markiesje, the Dutch companion dog of noble-born ladies in the eighteenth century, has been forgotten by official cynology. When it became clear that Markiesje dogs could be lost due to inactivity, a breed club was established in 1979 for restoration purposes. During the reconstruction phase, the breeding club scans the entire population. Twenty years later, the results of the breeding program guaranteed recognition as the number nine Dutch breed in the companion dog group and approval of a standard by Raad van Beheer of Markiesje. Markiesje is elegant and small, but by no means a toy. Color is black, small white marks are accepted. Height at the withers is about 35 centimeters. The breed is not recognized by the FCI.
Exploring Movie Theaters in Amsterdam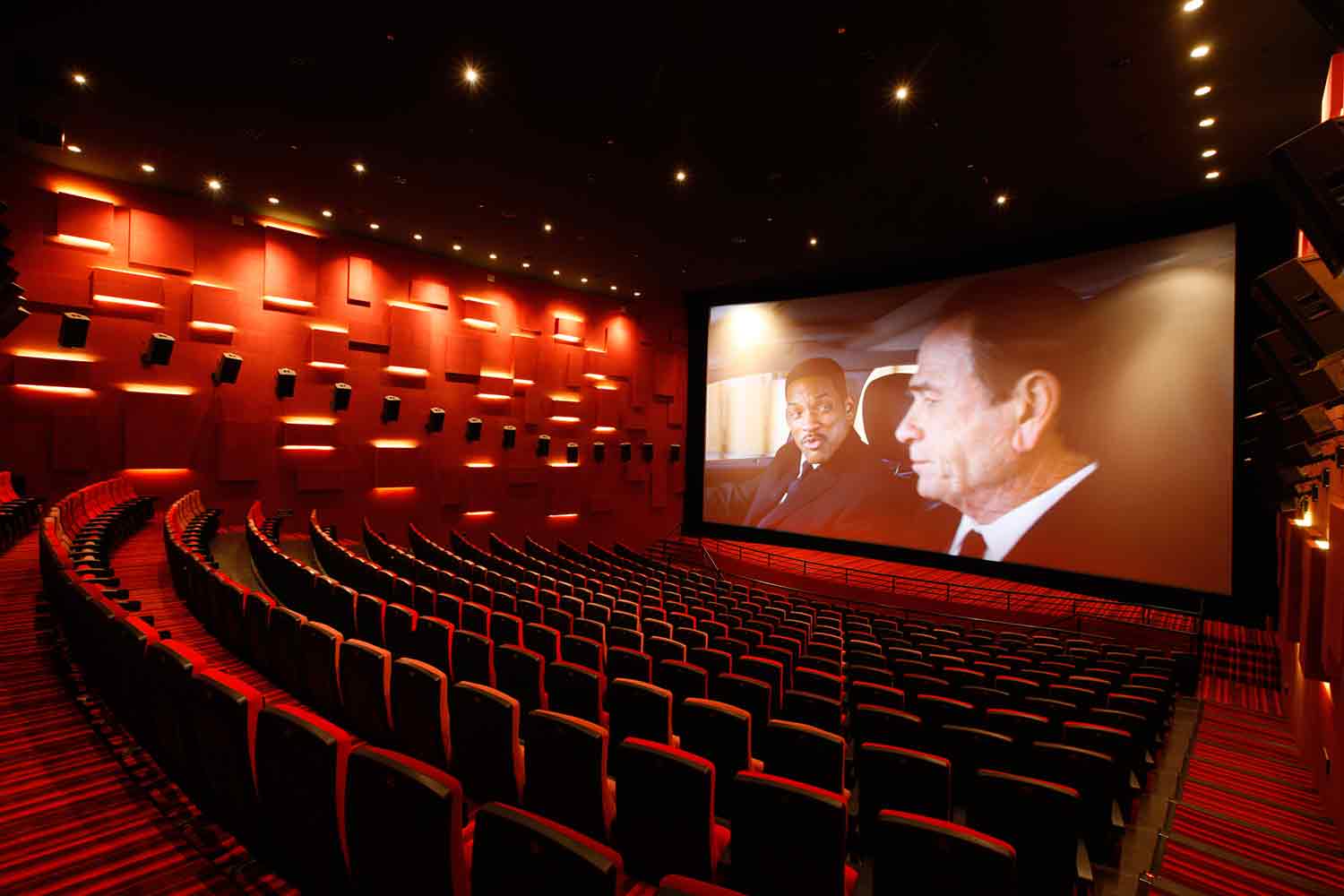 Exploring Movie Theaters in Amsterdam. Amsterdam, the cultural hub of the Netherlands, is a city known for its vibrant arts scene. From historic landmarks to contemporary galleries, Amsterdam offers a diverse range of cultural experiences. Among its offerings, the city boasts an array of captivating movie theaters that cater to both locals and tourists. In this article, we will take you on a journey through Amsterdam's movie theaters, highlighting their unique features, cinematic offerings, and the immersive experiences they provide.
Exploring Movie Theaters in Amsterdam
1. Pathé Tuschinski
Pathé Tuschinski stands as a true gem among Amsterdam's movie theaters. Located in the heart of the city on Reguliersbreestraat, this iconic theater is renowned for its grand art deco architecture, ornate interiors, and lavish atmosphere. Step into a world of elegance and indulge in the latest blockbusters, arthouse films, and special screenings. With its luxurious seating, state-of-the-art projection, and immersive sound systems, Pathé Tuschinski promises an unforgettable movie-going experience.
Address: Prinsengracht 452, 1017 KE Amsterdam
Website: http://www.uitkijk.nl/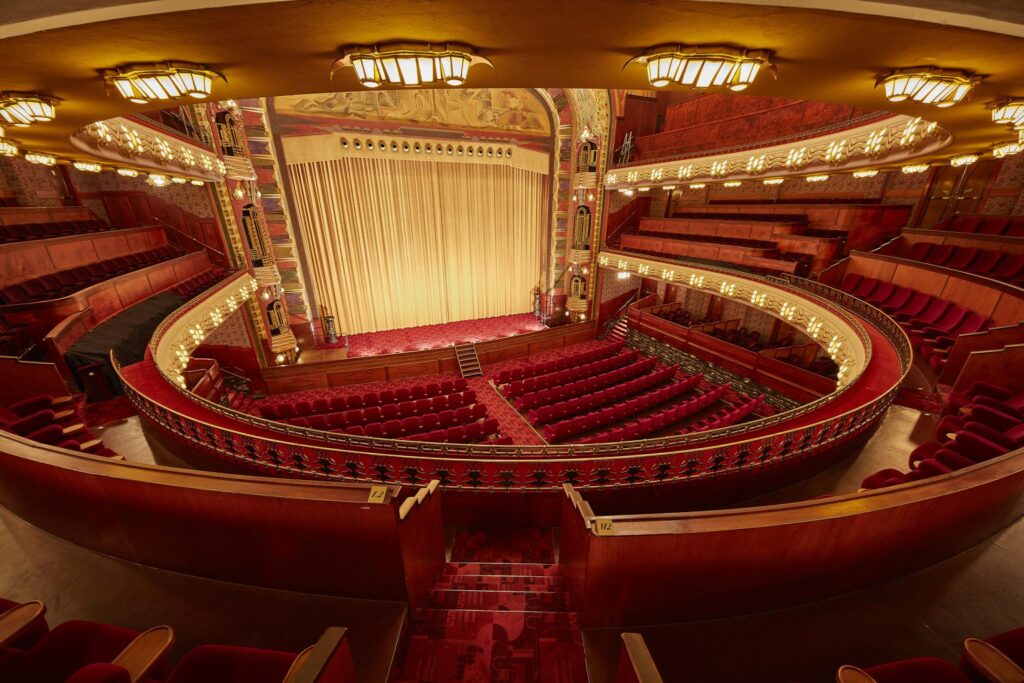 2. Eye Filmmuseum
Situated on the northern bank of the IJ River, the Eye Filmmuseum is not just a movie theater but a haven for film enthusiasts. Its striking modern architecture, featuring a futuristic white structure, instantly captures attention. The museum houses an extensive collection of films, exhibits, and interactive installations, making it a paradise for cinema lovers. With multiple screening rooms that showcase a diverse range of films, including classics, art films, and experimental works, the Eye Filmmuseum celebrates the art of filmmaking in all its forms.
Address: IJpromenade 1, 1031 KT Amsterdam
Website: https://www.eyefilm.nl/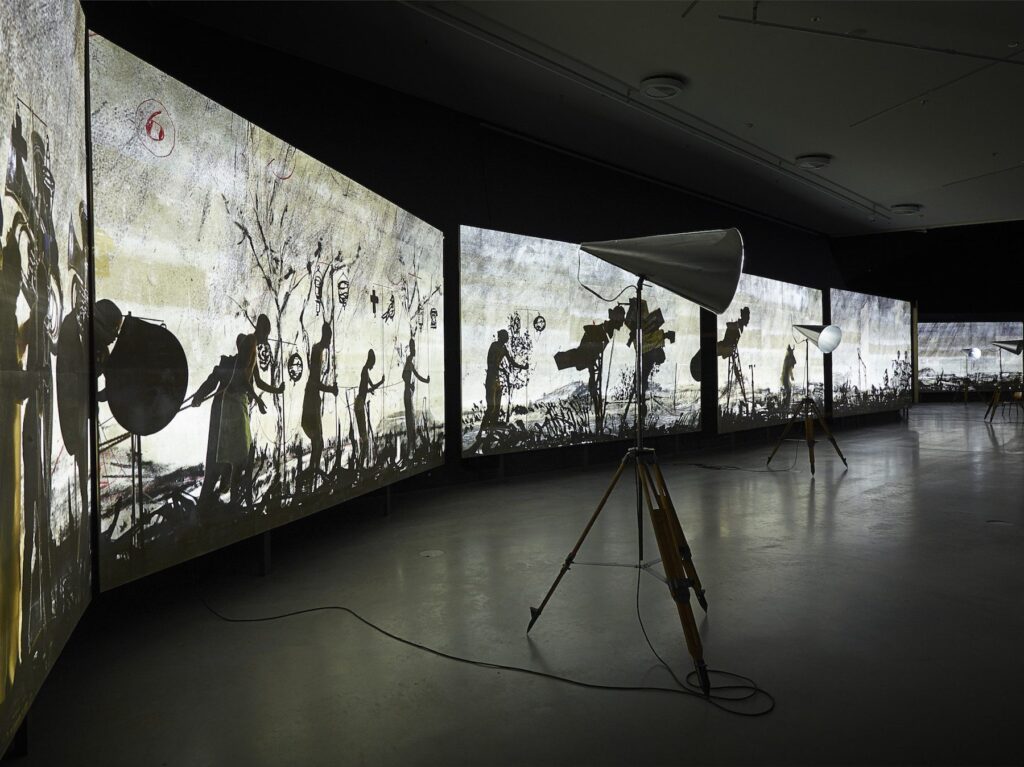 3. FilmHallen
FilmHallen, nestled in the vibrant district of Amsterdam-West, is a cultural hotspot that combines film screenings with a bustling food market and various other entertainment options. This former tram depot turned cinema boasts a relaxed and contemporary ambiance, featuring comfortable seating and excellent viewing facilities. FilmHallen showcases an eclectic mix of international and independent films, documentaries, and special events, making it a go-to destination for cinephiles seeking unique cinematic experiences.
Address: Hannie Dankbaarpassage 12, 1053 RT Amsterdam
Website: http://www.filmhallen.nl/
4. Kriterion
Kriterion is a beloved institution in Amsterdam, known for its rich history and commitment to supporting independent and arthouse cinema. Located near the University of Amsterdam, this student-run movie theater has been operating since 1945. Kriterion showcases a carefully curated selection of films, including international releases, retrospectives, and thematic film cycles. Besides its cinematic offerings, Kriterion also hosts discussions, debates, and cultural events, making it a vibrant hub for film enthusiasts and intellectuals.
Address: Roetersstraat 170, 1018 WE Amsterdam
Website: https://www.kriterion.nl/
5. De Uitkijk
For those seeking an intimate and cozy movie-watching experience, De Uitkijk is a hidden gem tucked away in the picturesque neighborhood of Prinsengracht. This historic theater, dating back to 1912, is the oldest continuously operating cinema in Amsterdam. With its vintage charm and single-screen setup, De Uitkijk offers a unique setting to enjoy art films, classics, and cult favorites. Unwind in its comfortable seats and soak up the nostalgic atmosphere while immersing yourself in the magic of the silver screen.
Address: Prinsengracht 452, 1017 KE Amsterdam
Website: http://www.uitkijk.nl/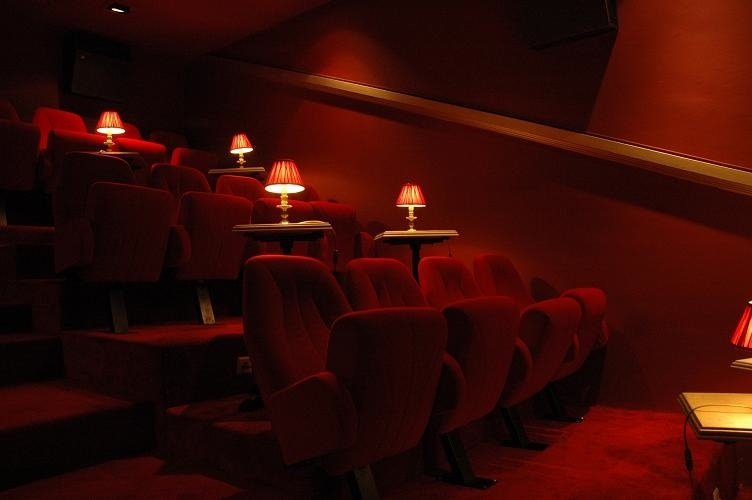 Amsterdam's movie theaters provide an enchanting blend of cinematic experiences, architectural splendor, and cultural significance. Whether you find yourself in a grand art deco palace like Pathé Tuschinski or a contemporary hub like the Eye Filmmuseum, each theater offers its own distinct charm and selection of films. From mainstream blockbusters to thought-provoking arthouse cinema, Amsterdam's movie theaters cater to diverse tastes and provide an opportunity to immerse oneself in the magic of storytelling on the big screen. So, grab some popcorn, find your preferred seat, and let Amsterdam's movie theaters transport you to captivating worlds and unforgettable cinematic journeys.