Dutch Covid Protests Museums Manicure salons, Hairdressers and Gyms
More than 70 museums and more than 60 theaters across the Netherlands have been opened as manicure salons, hairdressers and gyms to protest the covid measures. Cultural institutions stated that they can open as safely as contact professions such as non-essential shops and hairdressers, which the cabinet decided to open last weekend.
Many institutions, especially the Concertgebouw and the Van Gogh Museum, took action using their right to protest.
Serving as a hairdresser this morning between 9:30 and 11:00, Concertgebouw hosted approximately 50 people. Clients got a haircut while listening to the Concertgebouw Orchestra rehearsal.
Concertgebouw General Manager Simon Reinink said:
"We wanted to make a statement; we can no longer tolerate that the cultural sector lags so far behind other sectors."
Amsterdam Municipality, on the other hand, issued an official warning to the Concertgebouw because it was opened in violation of the covid measures. Dolf Jansen, one of the comedians of the De Kleine Comedy Theater who participated in the protest, said, "Culture is a very important factor in overcoming difficult times, apart from its economic value and employing a large number of people."
The Van Gogh Museum has been converted into a hairdresser and beauty salon. People who were taken to the museum within the social distance rules had haircuts and manicures after QR code control.
Van Gogh Museum Manicure , Hairdresser and Gymshair Video:
Videoby: Shar.jah 24 News
Emilie Gordenker, Director of the Van Gogh Museum, said:
"We support everything we can do to keep the community safe, health is paramount. But this contradictory policy seems to favor the commercial sector over the cultural sector."
People who receive social assistance in the Netherlands will be able to receive assistance for 1200 euros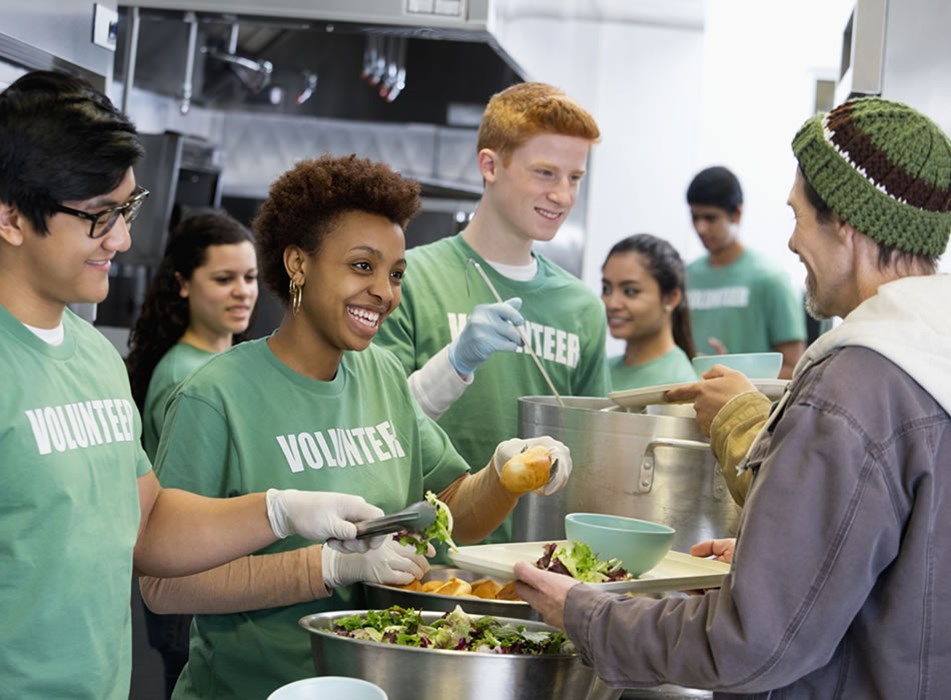 Those who receive social allowances in the Netherlands will be able to receive assistance for 1,200 euros without deductions.
Rules are being relaxed for those receiving social assistance. Those who receive allowances will be able to work in additional jobs without deductions from their salaries and receive 1200 euro monthly assistance.
Carola Schouten, Minister of Poverty Policy, Participation and Pensions, took a step for a change that would please those who receive social allowances (Bijstand). The allowances of those who do additional work other than the allowance and those who receive assistance in kind (aid in the form of goods or services) from their immediate surroundings will not be deducted. The amendment, drafted by Minister Schouten, must be approved by the House of Representatives.
In a statement on the subject on Monday, Minister Schouten noted that if the draft law, which is under preparation, is accepted, it will enter into force in July 2024. The minister emphasized that he wanted to ensure that "people rather than rules" are put at the centre.
Income from additional work and change in job description
The new amendment will allow those who receive social allowances to earn income from additional work up to a certain wage. According to the current law, different regulations are applied for different groups. But with the minister's change, they will all be tied to one rule.
The person receiving the social allowance will be able to earn up to 15 percent of the allowance amount through additional work. This additional income will not be deducted from the allowance.
In addition, another important point in the amendment, which is thought to come into effect, was brought to the sale of goods over the internet, which is seen as additional income.
Minister Schouten stated that income from the sale of goods, for example, through the Marktplaats, will soon no longer be considered additional income. The Minister noted that no deductions will be made from the social allowances "provided that the money they earn in this way does not add a structural and commercial character".
Helping family or acquaintances (Mantelzorger)
With the new law, people who receive allowances will be able to take care of their relatives, relatives or acquaintances without officially notifying them. He will also be able to stay with the person he cares for when necessary.
In the current law, the rule that people who receive social assistance can work for six months and keep 25 percent of their income, with a maximum of 226 euros per month, is valid. In the new amendment, this period may be extended for people (Mantelzorgers) who have a medical disability or have to look after their relatives.
Right to help for 1200 euro per year
In the Minister's statement; He noted that the in-kind aids provided by those receiving social allowances and their surroundings (for example, regularly buying food packages) to support their living will not be deducted from their allowance. These people receive food, etc., for 1200 euros per year. such as assistance.
In one case in 2020, a woman residing in Wijdemeren and receiving social benefits had to repay around 7000 euros. The woman, who was brought to court by the Social Services, told the judge that her elderly mother helped her because the allowance she received was not enough and she was doing grocery shopping for her.
In the first case, the court ordered the woman to repay 7000 euros to social services for the help she received from her mother between 2015 and 2018. The final decision in the case, which went to a higher court, was given that the woman had to pay 2800 euros back.