Willem-Alexander And Maxima: The Story Of Dutch King's Impossible Love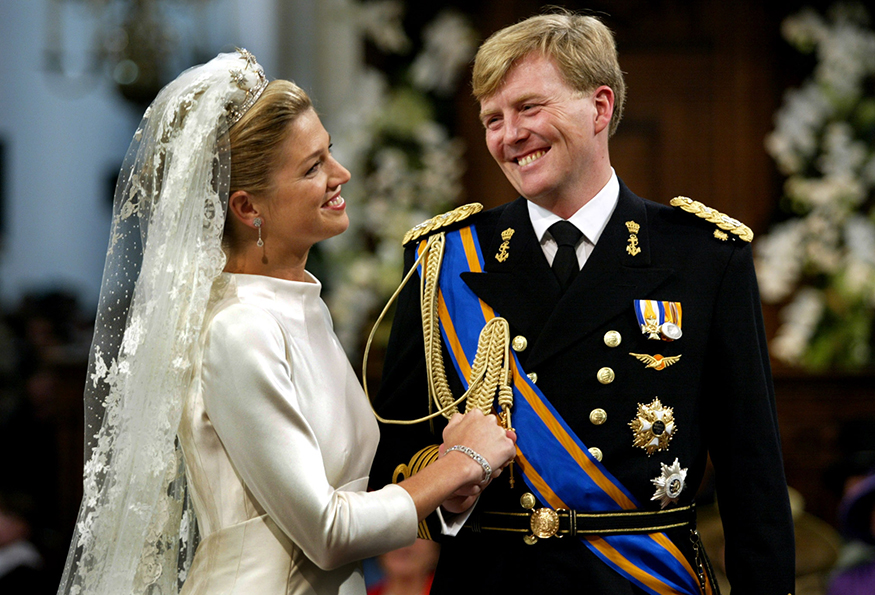 Behind every great man there is a great woman. A wonderful love story about how a simple Argentine girl turned the life of her heir to the crown into a real fairy tale (just like that, not the other way around). Today this prince is the king of the Netherlands, who is still happy with his queen. We offer you to admire the joint photos of the couple and remember how it all began. Willem-Alexander And Maxima the true love story.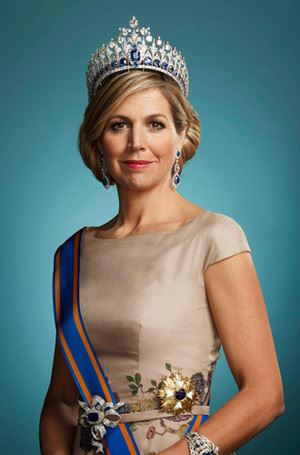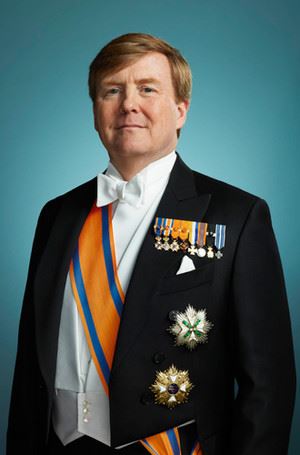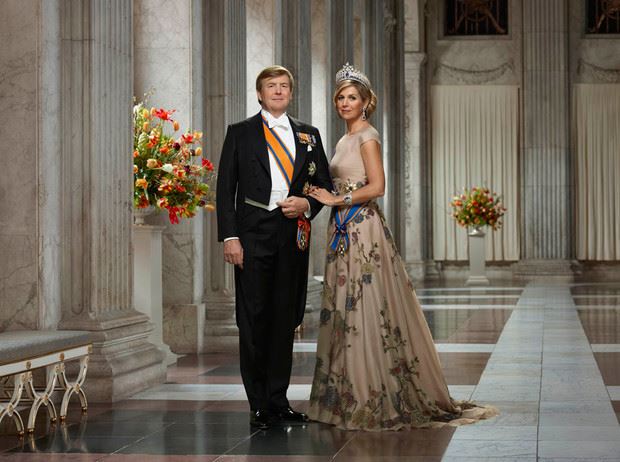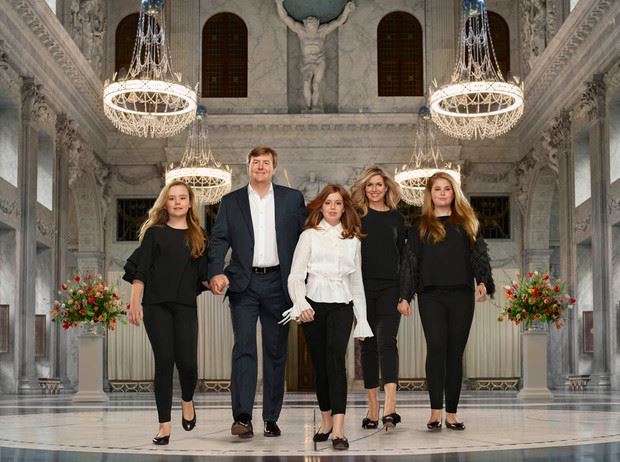 Instead of foreword
At the age of 74, Queen Anne Beatrix announced her resignation in favor of her son Willem-Alexander, which she had held for 33 years, making her the third Dutch monarch in a row to voluntarily abdicate several times. decades of reign.
Willem-Alexander became the first king of the Netherlands after his great-grandmother came to the throne in 1890. It happened in 2013.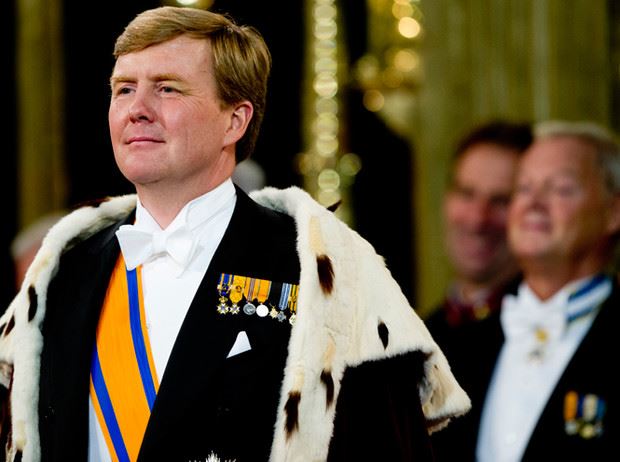 About King Willem-Alexander
The current king was born on April 27, 1967 and celebrated his birthday three days before the birth of his grandmother Juliana. This made it much easier to change the Dutch national holiday from Queen's Day to King's Day (the first was on 30 April, when both Queen Julian and Queen Beatrix decided not to change the date to 31 January in memory of her mother).
After graduating from a public school in the Netherlands and serving in the Royal Navy, Willem-Alexander earned a master's degree in history from Leiden University, one of the oldest universities in the Netherlands.
Continuing his military service and government activities, the future king mastered English, Spanish and German in addition to his native Dutch. In 2002, Willem-Alexander married Maxima Sorreguieta Cerruti, an Argentine woman of Portuguese, Italian, and Basque descent.
About Queen Maxima
Queen Maxima was born four years younger than her husband – May 17, 1971 in Buenos Aires. She has two brothers and a sister and three half-sisters.
There, he graduated from school in Buenos Aires and from the Faculty of Economics of the Catholic University. After a brief stint in Argentina, the future queen moved to the United States, where she held executive positions at major international banks (HSBC James Capel Inc., Dresdner Kleinwort Benson, Deutsche Bank) for several years.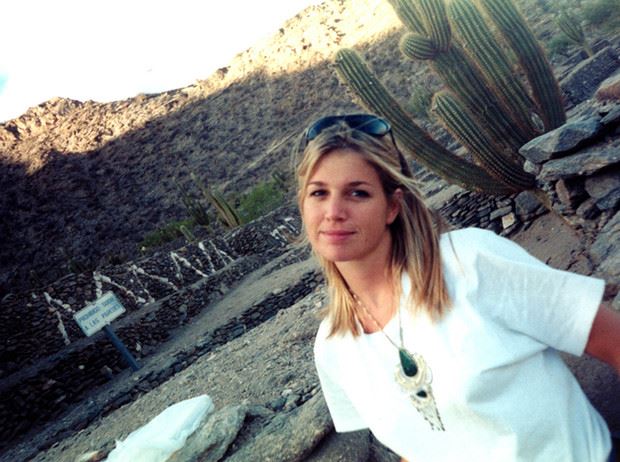 In the spring of 1999, she met Prince Willem-Alexander at a private party during a spring carnival in Seville, Spain. At first, Maxima did not even suspect that she was communicating with the heir to the royal throne – he introduced himself to the girl, only giving her name and not mentioning her title.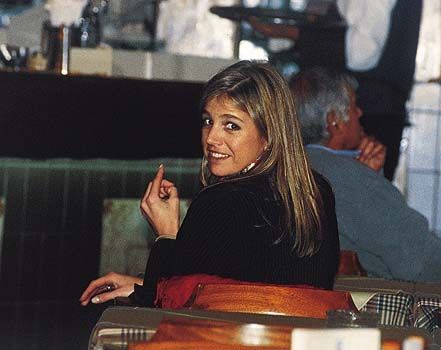 Later, already at the wedding banquet, Maxima recalled that after learning who Willem-Alexander really was, she laughed for a long time and said that she was joking. After the Spanish meeting, the couple agreed to meet in the USA … After that, their relationship began to develop rapidly: while continuing to work as an investment banker in New York, Maxima often visited her lover in Europe, and he, in turn, flew to her overseas.
About King Willem-Alexander Queen Maxima
In May 2000, just a year after they met, Maxima started working at Deutsche Bank's Belgian representative office. Brussels, where he lived for nearly a year, is just a few hours from Amsterdam (and other Dutch Royal residences). She worked as Maxima until March 2001: Willem-Alexander made an offer she accepted, and less than a month later she became a Dutch citizen by her full birthday.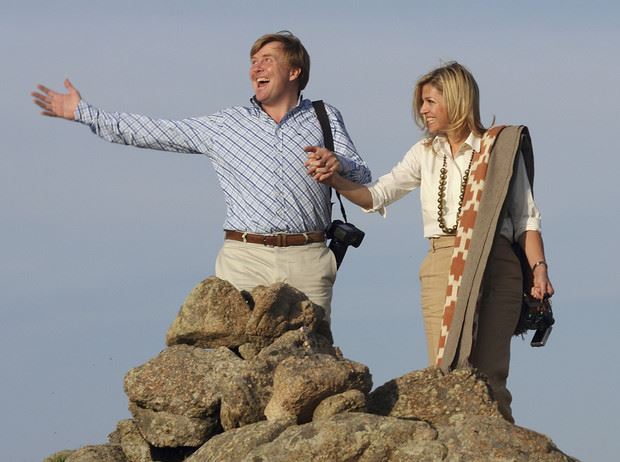 The wedding took place on February 2, 2002 in Amsterdam. After the civil ceremony, the couple rode in a golden carriage through the streets of the city to the wedding – it took place in front of 1,500 guests in the presence of both Dutch and Argentine priests (the service was held in Dutch and partly in English and Spanish).
After the wedding, Maxima assumed the title "Princess of the Netherlands" and became the first Dutch queen consort (king consort) born outside of Europe after her coronation in 2013. For fifteen years the royal couple served as an example of a happy marriage that their subjects loved and cherished forever. However, this was not always the case.
Hard Start
Relationship news (and later the couple's engagement) generated a lot of rumors and controversies. The fact is that Maxima's father is Jorge Sorreguieta, the former Minister of Agriculture under the government of Argentine dictator Videla. He performed this task in the early stages of the "reorganization" of the dictatorship, which led to repressions affecting tens of thousands of Argentines.
The engagement had to be formally approved by the Dutch Parliament – a necessary formality for the crown prince if he wanted to maintain his claim to the throne. Several conservative politicians were openly opposed to the marriage of Willem-Alexander, the daughter of a dictatorship minister, to Maxima. But despite disgruntled objections, permission was granted. However, the possibility of the bride's father being present at the wedding has been discussed for several months.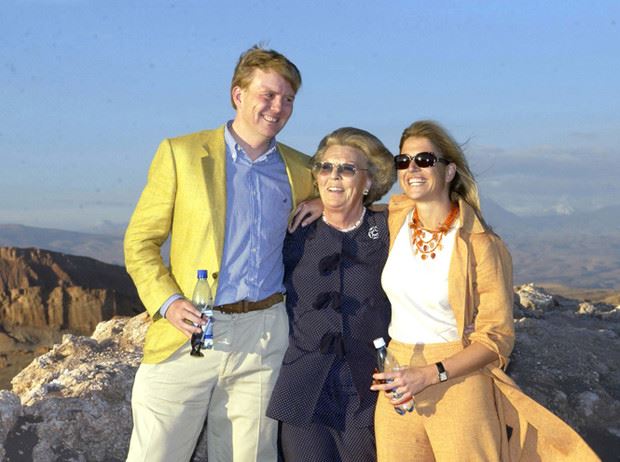 Dutch professors in Latin American history explored Father Maxima's role in these historical events, by decision of the Speaker of the Parliament. They concluded that Jorge Zorreguieta was not directly involved in the numerous repressions that took place in Argentina in those years, but did not even know about them due to his position. This drama was enjoyed in Dutch and other European newspapers for months and was resolved when the bride's father was banned from attending the wedding. Therefore, Maxima's parents were not present at her wedding to Willem-Alexander: her father was officially banned, and her mother due to the decision not to go to the celebration alone.
Admission
The Dutch did not immediately fall in love with the future ruler – at the time of the announcement of the engagement, the Argentine knew only a few colloquialisms in the national language. But then Latin America gained openness, sensuality and "vitality" (unlike Willem-Alexander's mother, Maxima did not distance herself from people).
Recognition was also facilitated as within a few months Maxima learned the language and began to speak it fluently. This had a huge impact on the people of the country and her work on numerous charity projects (for one of them she went through the icy canals of Amsterdam). Now, already queen, Maxima is involved in various social and political controversies, such as the integration of immigrants into Dutch society.
Maxima is distinguished by an elegant but at the same time bright style, which at all events it honors with its presence, includes clothes from both French fashionistas and aspiring Dutch designers. The royal couple attends many state and public international events, while placing great emphasis on the upbringing of their daughter, heirs to the throne, Amalia, Alexia and Arianna.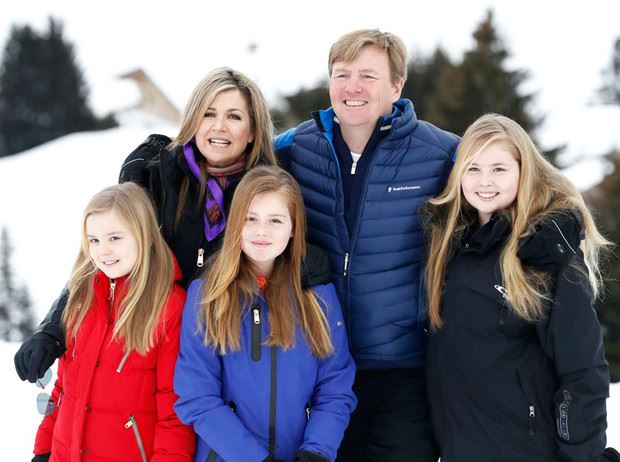 Exploring Movie Theaters in Amsterdam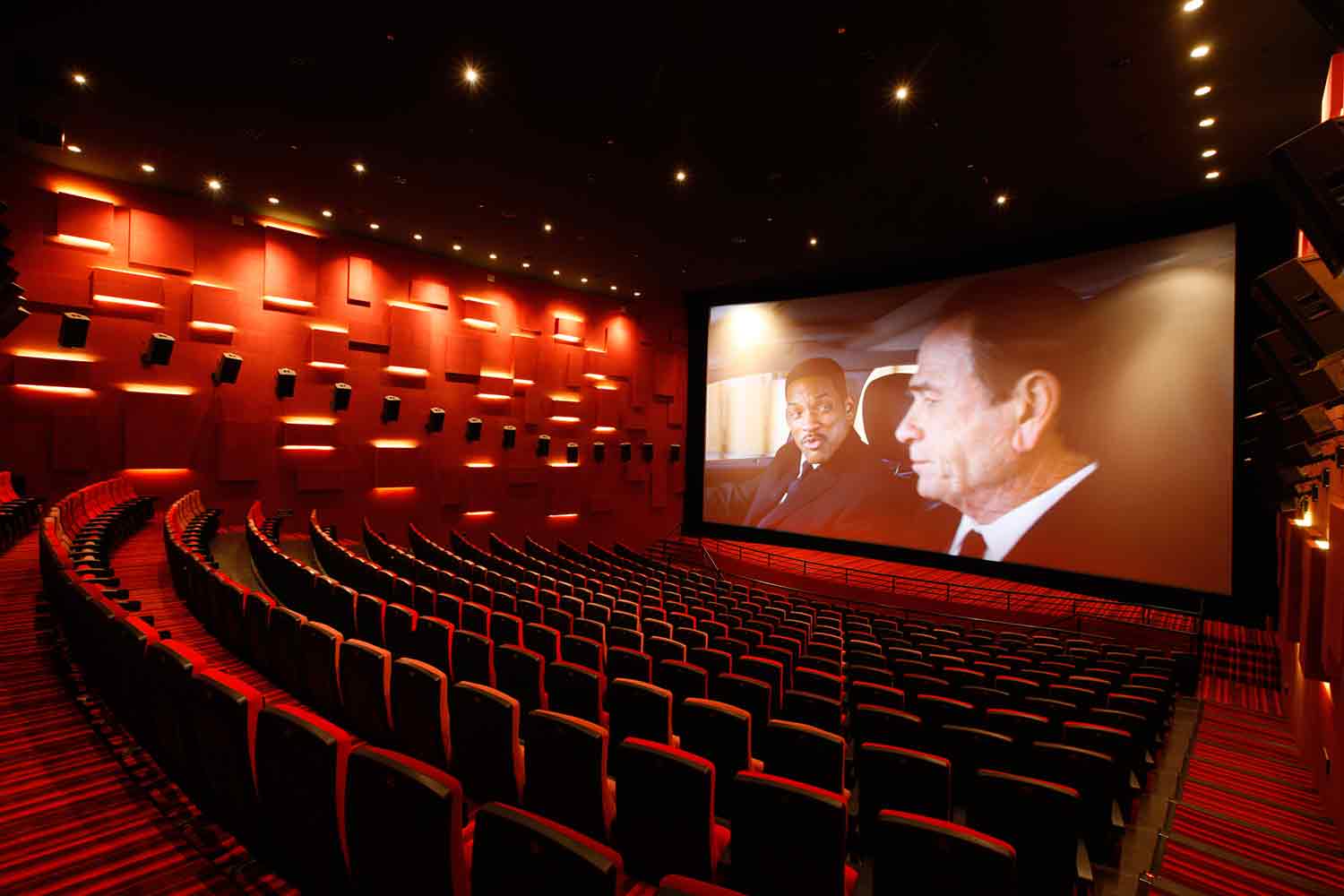 Exploring Movie Theaters in Amsterdam. Amsterdam, the cultural hub of the Netherlands, is a city known for its vibrant arts scene. From historic landmarks to contemporary galleries, Amsterdam offers a diverse range of cultural experiences. Among its offerings, the city boasts an array of captivating movie theaters that cater to both locals and tourists. In this article, we will take you on a journey through Amsterdam's movie theaters, highlighting their unique features, cinematic offerings, and the immersive experiences they provide.
Exploring Movie Theaters in Amsterdam
1. Pathé Tuschinski
Pathé Tuschinski stands as a true gem among Amsterdam's movie theaters. Located in the heart of the city on Reguliersbreestraat, this iconic theater is renowned for its grand art deco architecture, ornate interiors, and lavish atmosphere. Step into a world of elegance and indulge in the latest blockbusters, arthouse films, and special screenings. With its luxurious seating, state-of-the-art projection, and immersive sound systems, Pathé Tuschinski promises an unforgettable movie-going experience.
Address: Prinsengracht 452, 1017 KE Amsterdam
Website: http://www.uitkijk.nl/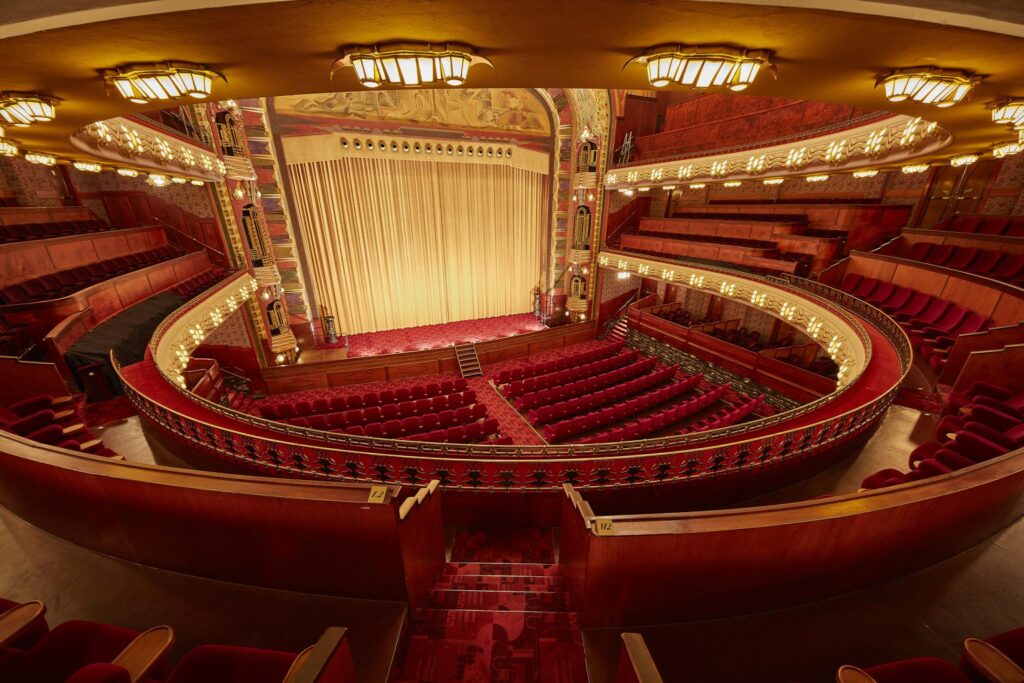 2. Eye Filmmuseum
Situated on the northern bank of the IJ River, the Eye Filmmuseum is not just a movie theater but a haven for film enthusiasts. Its striking modern architecture, featuring a futuristic white structure, instantly captures attention. The museum houses an extensive collection of films, exhibits, and interactive installations, making it a paradise for cinema lovers. With multiple screening rooms that showcase a diverse range of films, including classics, art films, and experimental works, the Eye Filmmuseum celebrates the art of filmmaking in all its forms.
Address: IJpromenade 1, 1031 KT Amsterdam
Website: https://www.eyefilm.nl/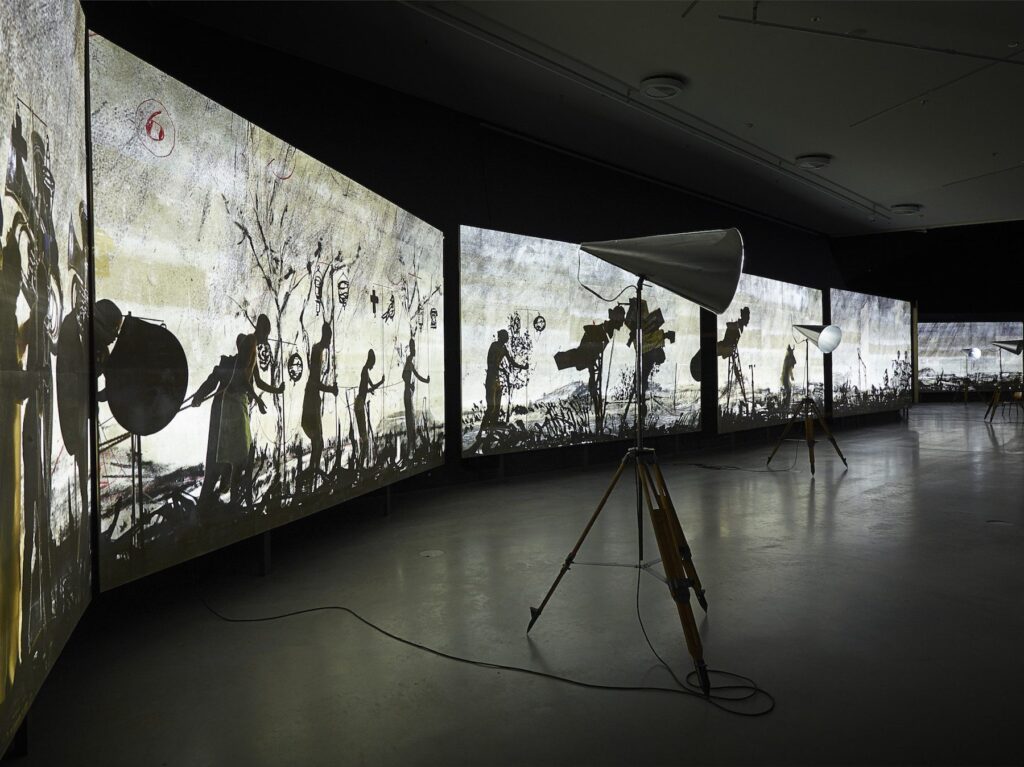 3. FilmHallen
FilmHallen, nestled in the vibrant district of Amsterdam-West, is a cultural hotspot that combines film screenings with a bustling food market and various other entertainment options. This former tram depot turned cinema boasts a relaxed and contemporary ambiance, featuring comfortable seating and excellent viewing facilities. FilmHallen showcases an eclectic mix of international and independent films, documentaries, and special events, making it a go-to destination for cinephiles seeking unique cinematic experiences.
Address: Hannie Dankbaarpassage 12, 1053 RT Amsterdam
Website: http://www.filmhallen.nl/
4. Kriterion
Kriterion is a beloved institution in Amsterdam, known for its rich history and commitment to supporting independent and arthouse cinema. Located near the University of Amsterdam, this student-run movie theater has been operating since 1945. Kriterion showcases a carefully curated selection of films, including international releases, retrospectives, and thematic film cycles. Besides its cinematic offerings, Kriterion also hosts discussions, debates, and cultural events, making it a vibrant hub for film enthusiasts and intellectuals.
Address: Roetersstraat 170, 1018 WE Amsterdam
Website: https://www.kriterion.nl/
5. De Uitkijk
For those seeking an intimate and cozy movie-watching experience, De Uitkijk is a hidden gem tucked away in the picturesque neighborhood of Prinsengracht. This historic theater, dating back to 1912, is the oldest continuously operating cinema in Amsterdam. With its vintage charm and single-screen setup, De Uitkijk offers a unique setting to enjoy art films, classics, and cult favorites. Unwind in its comfortable seats and soak up the nostalgic atmosphere while immersing yourself in the magic of the silver screen.
Address: Prinsengracht 452, 1017 KE Amsterdam
Website: http://www.uitkijk.nl/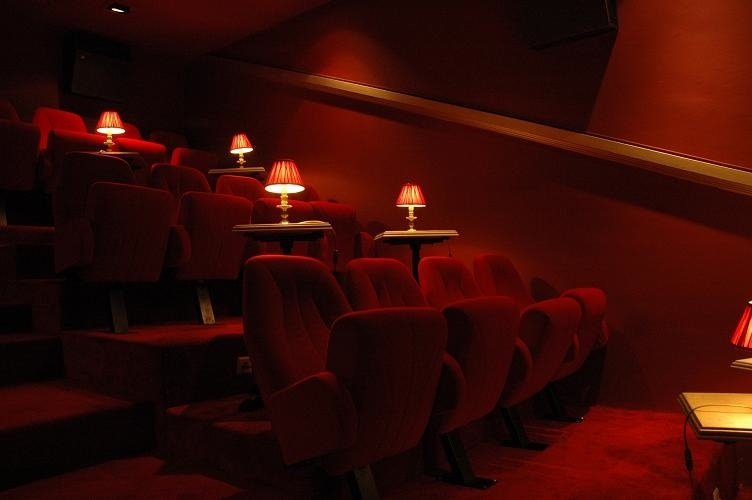 Amsterdam's movie theaters provide an enchanting blend of cinematic experiences, architectural splendor, and cultural significance. Whether you find yourself in a grand art deco palace like Pathé Tuschinski or a contemporary hub like the Eye Filmmuseum, each theater offers its own distinct charm and selection of films. From mainstream blockbusters to thought-provoking arthouse cinema, Amsterdam's movie theaters cater to diverse tastes and provide an opportunity to immerse oneself in the magic of storytelling on the big screen. So, grab some popcorn, find your preferred seat, and let Amsterdam's movie theaters transport you to captivating worlds and unforgettable cinematic journeys.