What Putin wants? Russia vs Ukraine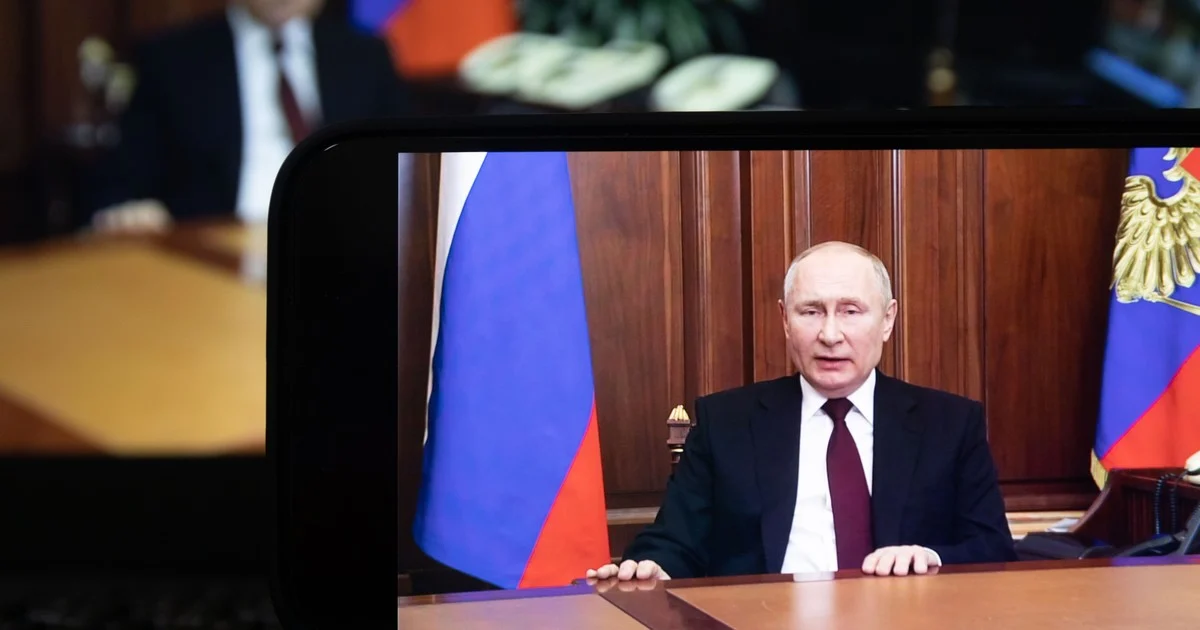 Putin gave the order: Russian soldiers and tanks are moving to Ukraine. The tension between Russia and Ukraine, which has been going on for weeks, came to a boiling point after Russian President Putin's decision to send "peacekeepers" to Ukraine. On Putin's orders, a large number of tanks without official numbers and documents entered Ukraine.
Russia , which supported pro-Moscow separatist groups in eastern Ukraine after annexing Crimea in 2014, worried the whole world last night.
Russian President Vladimir Putin has ordered the Russian Armed Forces to operate in the Russian-recognized Lugansk People's Republic and Donetsk People's Republic.
In 2014, despite the Kiev administration, pro-Russian separatists in the east of Ukraine formed two separate administrations named Donetsk People's Republic and Luhansk People's Republic, and the Moscow administration decided to officially recognize these two administrations yesterday.
Eyewitnesses in the region announced that unmarked tanks were patrolling near Donetsk.
Russia, which had surrounded Ukraine with all its might for months, finally began to advance its troops into Eastern Ukraine.
After Putin's decision, many tanks with no signs on them began to advance in the region, while eyewitnesses reported that the tanks began to advance towards Donetsk. Reuters news agency stated that at least 5 tanks were seen on the outskirts of Donetsk, while two more tanks were seen in different parts of the town. It was also emphasized in the news that there were no official writings or markings on the tanks.
"RUSSIAN INVASION STARTED"
On the other hand , a news from England in the morning created a bombshell effect in the international public opinion.
British Health Minister Sajid Javid has announced that sanctions will be imposed on Russia. "Britain will begin to impose sanctions on Russia as Russia's invasion of Ukraine has begun," Javid said.
Javid concluded his words by saying, "You can conclude that the invasion of Ukraine has begun."
ENGLAND PRIME MINISTER: WE WERE NOT TROUBLE WHEN THE CRIMEA WAS ANNEXED…
British Prime Minister Boris Johnson also made a statement. Johnson said that Russia did not take a firm stance in 2014, when it annexed Crimea, and said that Russia should not be dependent on its natural gas.
Johnson also stressed that the sanctions to be imposed on Russia would be very harsh.
"WE WILL NOT ESTABLISH A MILITARY BASE"
Shortly after the British Prime Minister's words, a new statement came from Russia. The statement that Reuters news agency served with the phrase "last minute" came from the Russian Ministry of Foreign Affairs.
"We do not have a plan to establish a military base in eastern Ukraine at this stage," the statement said.
UNSC MEETS, RUSSIAN AMBASSADOR WARNED: THINK TWICE
The United Nations Security Council held a hasty meeting last night.
US Representative to the UN Linda Thomas-Greenfield said at the urgent meeting that Russia recognized these two administrations to invade Ukraine, and said, "Russia's moves will have consequences." "Russia wants to go back in time, it wants to go back to a time before the United Nations," Greenfield said. But the world has progressed, we are no longer in 1919, we are in 2022," she said.
On the other hand, Vassily Nebenzia, the permanent representative of Russia, warned the western countries. Nebenzia warned that "Western countries should think twice and not make the situation worse". China's top diplomat called for restraint on both sides.
The fact that Russian Defense Minister Shoigu's wrist watch was 5 hours behind during Putin's statements led to the claim that "This statement was not live, they published pre-taken footage".
"Russia's recognition of these two administrations is not only a violation of the Minsk protocol, but also a violation of Ukraine's unity, sovereignty and territorial integrity," the statement said. We find Russia's decision unacceptable and reject it.
In the statement made by the Ministry of Foreign Affairs, it was also stated that the parties should respect international law and laws.
SANCTIONS ARE COMING FROM USA
A very clear statement came from the USA after Russia sent soldiers and tanks to the region "to keep the peace".
"Tomorrow, the United States will announce its decision to sanction Russia for openly violating international law and Ukraine's territorial integrity," said Linda Thomas Greenfield, the US Permanent Representative to the UN, who appeared before the media after the UN Security Council meeting.
Greenfield stated that Russia will continue to call and work with its allies to move towards the diplomatic table and peace.
On the other hand, US President Joe Biden also imposed sanctions on the Lugansk People's Republic and Donetsk People's Republic recognized by Russia in Ukraine. Biden announced that a bilateral ban was imposed on US citizens from making new investments, trade or financial support.
The fact that Russian Defense Minister Shoigu's wrist watch was 5 hours behind during Putin's statements led to the claim that "This statement was not live, they published pre-taken footage".
OTTOMAN EFFECT IN PUTIN'S SPEECH
In Putin's speech, which was broadcast simultaneously on all Russian TV channels last night, it was noteworthy that he went all the way to the Ottoman Empire in the pages of history. Explaining that he recognizes the administrations established in Donetsk and Lugansk, Putin drew attention to the fact that the USA is trying to increase its influence in the region.
In his speech, Putin said, "In the past, in the 18th century, the Black Sea coast was used as a battleground against Turkey and the Ottomans. Now they want to destroy this name. They want to destroy the work of famous commanders. They want to destroy our access to the Black Sea. There was already a structure created in the past," he said. Putin also stated that the USA is preparing an infrastructure for the region.
People who receive social assistance in the Netherlands will be able to receive assistance for 1200 euros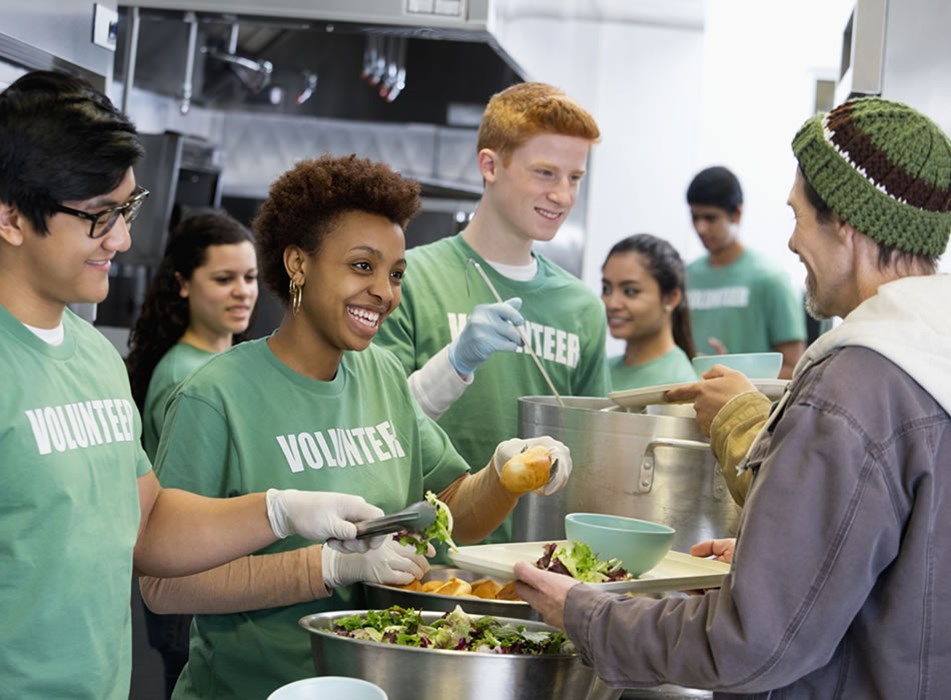 Those who receive social allowances in the Netherlands will be able to receive assistance for 1,200 euros without deductions.
Rules are being relaxed for those receiving social assistance. Those who receive allowances will be able to work in additional jobs without deductions from their salaries and receive 1200 euro monthly assistance.
Carola Schouten, Minister of Poverty Policy, Participation and Pensions, took a step for a change that would please those who receive social allowances (Bijstand). The allowances of those who do additional work other than the allowance and those who receive assistance in kind (aid in the form of goods or services) from their immediate surroundings will not be deducted. The amendment, drafted by Minister Schouten, must be approved by the House of Representatives.
In a statement on the subject on Monday, Minister Schouten noted that if the draft law, which is under preparation, is accepted, it will enter into force in July 2024. The minister emphasized that he wanted to ensure that "people rather than rules" are put at the centre.
Income from additional work and change in job description
The new amendment will allow those who receive social allowances to earn income from additional work up to a certain wage. According to the current law, different regulations are applied for different groups. But with the minister's change, they will all be tied to one rule.
The person receiving the social allowance will be able to earn up to 15 percent of the allowance amount through additional work. This additional income will not be deducted from the allowance.
In addition, another important point in the amendment, which is thought to come into effect, was brought to the sale of goods over the internet, which is seen as additional income.
Minister Schouten stated that income from the sale of goods, for example, through the Marktplaats, will soon no longer be considered additional income. The Minister noted that no deductions will be made from the social allowances "provided that the money they earn in this way does not add a structural and commercial character".
Helping family or acquaintances (Mantelzorger)
With the new law, people who receive allowances will be able to take care of their relatives, relatives or acquaintances without officially notifying them. He will also be able to stay with the person he cares for when necessary.
In the current law, the rule that people who receive social assistance can work for six months and keep 25 percent of their income, with a maximum of 226 euros per month, is valid. In the new amendment, this period may be extended for people (Mantelzorgers) who have a medical disability or have to look after their relatives.
Right to help for 1200 euro per year
In the Minister's statement; He noted that the in-kind aids provided by those receiving social allowances and their surroundings (for example, regularly buying food packages) to support their living will not be deducted from their allowance. These people receive food, etc., for 1200 euros per year. such as assistance.
In one case in 2020, a woman residing in Wijdemeren and receiving social benefits had to repay around 7000 euros. The woman, who was brought to court by the Social Services, told the judge that her elderly mother helped her because the allowance she received was not enough and she was doing grocery shopping for her.
In the first case, the court ordered the woman to repay 7000 euros to social services for the help she received from her mother between 2015 and 2018. The final decision in the case, which went to a higher court, was given that the woman had to pay 2800 euros back.