Ukraine-Russia crisis… Stoltenberg: We are at a grave moment for Europe's security
NATO Secretary General Jens Stoltenberg, who gave a message of unity at the joint press conference held with the European Union (EU) after the Russian operation in Ukraine, said, "We describe the Russian invasion of Ukraine as barbaric and condemn it."
European Council President Charles Michel and EU Commission President Ursula von der Leyen met with NATO Secretary General Jens Stoltenberg at NATO headquarters in Brussels and condemned Russia 's operation against Ukraine.
NATO Secretary General Jens Stoltenberg, who hosted the press conference, said: "We just discussed Russia's brutal and ongoing offensive against Ukraine. We describe the Russian invasion of Ukraine as barbaric and condemn it. We are at a grave moment for Europe's security. Russia is trying to turn back the clock by force. "It wants to re-establish a sphere of influence and undermine the global rules that have kept Europe safe for decades."
"NATO WILL DO WHATEVER NEEDED"
"We have all made tireless efforts to involve Russia in diplomacy," Stoltenberg said. But Moscow refused the dialogue and chose aggression. NATO and the EU stand by the brave people of Ukraine. We support Ukraine's sovereignty and territorial integrity and support its rights of self-defense. There should be no misunderstanding or miscalculation by Russia. NATO will do whatever it takes to protect and defend all Allies. In response to Russia's massive military buildup in recent months, we have already strengthened our collective defenses. "With more troops, jets and ships than the United States and many other allies, our commitment to collective defense is Article 5 solid."
"NATO AND EU ARE TOGETHER"
Stating that he was satisfied with the reaction from the EU, Stoltenberg said, "We condemn Russia's gross violation of international law, and we do not give up on the principles on which European security is built. I welcome the coordinated action announced by the European Union, NATO Allies and partners. This is a strong message of unity and shows how lonely and isolated Russia is. I will hold a virtual NATO summit tomorrow to address the consequences of Russia's actions. I invited both President Von der Leyen and President Michel to participate, along with the leaders of our esteemed partners Finland and Sweden. NATO and the European Union are united. "Thank you both again for coming, and thank you for the fact that the European Union and NATO are so strong together," he said.
EU Representatives Charles Michel and Ursula von der Leyen, who attended the press conference held at NATO Headquarters, also reiterated that as the EU, Russia invaded Ukraine and strongly condemned this attempt. Noting that serious sanctions are being prepared by the EU, Charles Michel said that they support Ukraine, while the President of the EU Commission Ursula von der Leyen said that the EU stands by Ukraine with the financial aid package and economic investments, and that Russia will pay heavily for this initiative with the sanctions to be applied.
People who receive social assistance in the Netherlands will be able to receive assistance for 1200 euros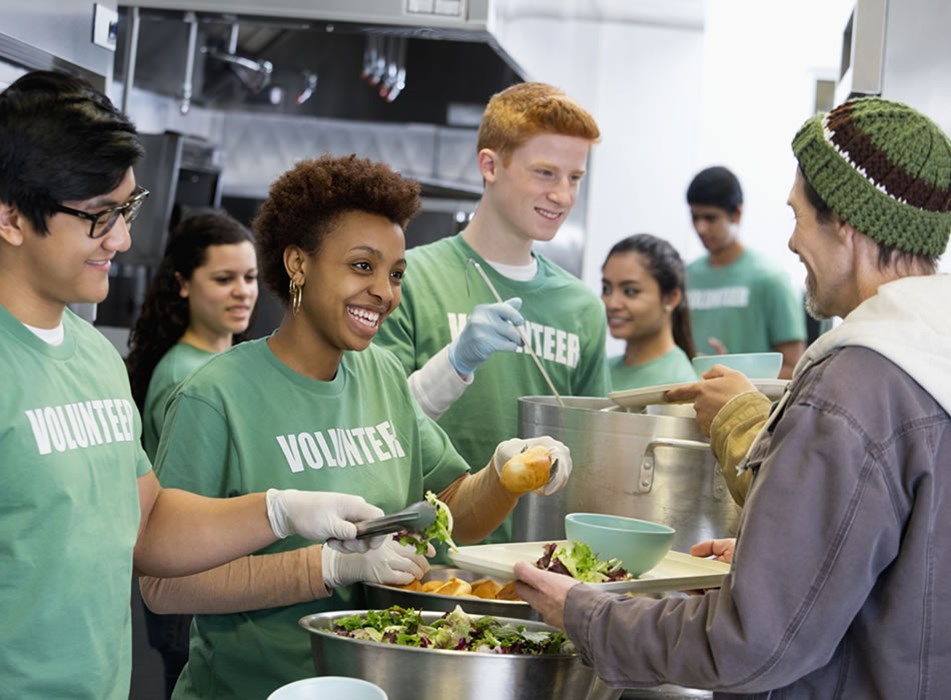 Those who receive social allowances in the Netherlands will be able to receive assistance for 1,200 euros without deductions.
Rules are being relaxed for those receiving social assistance. Those who receive allowances will be able to work in additional jobs without deductions from their salaries and receive 1200 euro monthly assistance.
Carola Schouten, Minister of Poverty Policy, Participation and Pensions, took a step for a change that would please those who receive social allowances (Bijstand). The allowances of those who do additional work other than the allowance and those who receive assistance in kind (aid in the form of goods or services) from their immediate surroundings will not be deducted. The amendment, drafted by Minister Schouten, must be approved by the House of Representatives.
In a statement on the subject on Monday, Minister Schouten noted that if the draft law, which is under preparation, is accepted, it will enter into force in July 2024. The minister emphasized that he wanted to ensure that "people rather than rules" are put at the centre.
Income from additional work and change in job description
The new amendment will allow those who receive social allowances to earn income from additional work up to a certain wage. According to the current law, different regulations are applied for different groups. But with the minister's change, they will all be tied to one rule.
The person receiving the social allowance will be able to earn up to 15 percent of the allowance amount through additional work. This additional income will not be deducted from the allowance.
In addition, another important point in the amendment, which is thought to come into effect, was brought to the sale of goods over the internet, which is seen as additional income.
Minister Schouten stated that income from the sale of goods, for example, through the Marktplaats, will soon no longer be considered additional income. The Minister noted that no deductions will be made from the social allowances "provided that the money they earn in this way does not add a structural and commercial character".
Helping family or acquaintances (Mantelzorger)
With the new law, people who receive allowances will be able to take care of their relatives, relatives or acquaintances without officially notifying them. He will also be able to stay with the person he cares for when necessary.
In the current law, the rule that people who receive social assistance can work for six months and keep 25 percent of their income, with a maximum of 226 euros per month, is valid. In the new amendment, this period may be extended for people (Mantelzorgers) who have a medical disability or have to look after their relatives.
Right to help for 1200 euro per year
In the Minister's statement; He noted that the in-kind aids provided by those receiving social allowances and their surroundings (for example, regularly buying food packages) to support their living will not be deducted from their allowance. These people receive food, etc., for 1200 euros per year. such as assistance.
In one case in 2020, a woman residing in Wijdemeren and receiving social benefits had to repay around 7000 euros. The woman, who was brought to court by the Social Services, told the judge that her elderly mother helped her because the allowance she received was not enough and she was doing grocery shopping for her.
In the first case, the court ordered the woman to repay 7000 euros to social services for the help she received from her mother between 2015 and 2018. The final decision in the case, which went to a higher court, was given that the woman had to pay 2800 euros back.