Stoltenberg: More than 100 warplanes ready to take off
While the world reacted to Russia's military operation in Ukraine, NATO Secretary General Jens Stoltenberg said, "This is a terrible moment for the security of Europe." On the other hand, Stoltenberg stated that there is no plan to send NATO troops to Ukraine.
NATO Secretary General Jens Stoltenberg said : "This is a deliberate, cold-blooded and long-planned invasion. We are facing a war in Europe that we think is now history. "This is a terrible moment for Europe's security," he said.
Stating that Russia is trying to rewrite history by using force, Stoltenberg noted that more than 100 warplanes of NATO forces are ready to take off to protect the airspace, and that the NATO reaction force is ready.
Noting that NATO has already increased its military power in the region, Stoltenberg said, "There are more than 120 Allied ships in the sea from the north to the Mediterranean. "In the coming days and weeks, even more troops will go to the region, and we will increase our presence in the eastern flank of the alliance," he said.
'WE WILL NOT SEND NATO MILITARY TO UKRAINE'
Stating that the Russian leaders bear full responsibility for the reckless actions and the lives lost, the Secretary General said, "NATO's main duty is to protect and defend all allies. There should be no room for miscalculation or misunderstanding. An attack on one will be deemed an attack on all. This is our collective security guarantee," he said.

Stating that they will do everything necessary to protect the alliance from attacks, Stoltenberg also announced that an emergency virtual meeting will be held with NATO leaders tomorrow.
On the other hand, Stoltenberg reminded that Ukraine is not a NATO member and said, "We have no plans to send NATO troops to Ukraine. "What we do is defensively," he said.
In a written statement made before, NATO called on Russia to abandon the attack and said, "Russia will pay a very heavy economic and political price. NATO will continue to cooperate closely with relevant stakeholders and other international organizations, including the EU.
People who receive social assistance in the Netherlands will be able to receive assistance for 1200 euros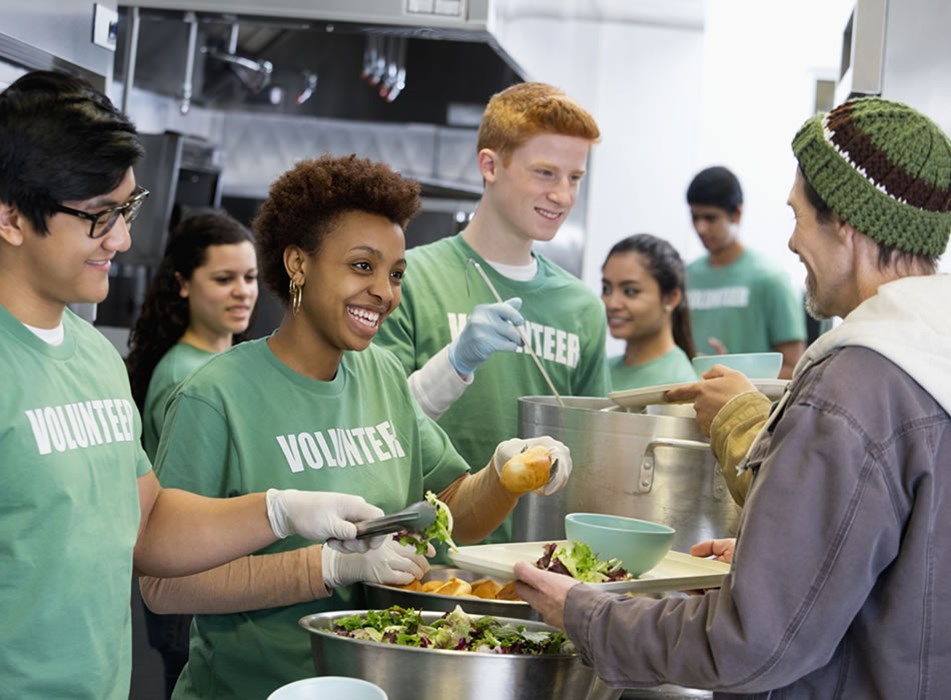 Those who receive social allowances in the Netherlands will be able to receive assistance for 1,200 euros without deductions.
Rules are being relaxed for those receiving social assistance. Those who receive allowances will be able to work in additional jobs without deductions from their salaries and receive 1200 euro monthly assistance.
Carola Schouten, Minister of Poverty Policy, Participation and Pensions, took a step for a change that would please those who receive social allowances (Bijstand). The allowances of those who do additional work other than the allowance and those who receive assistance in kind (aid in the form of goods or services) from their immediate surroundings will not be deducted. The amendment, drafted by Minister Schouten, must be approved by the House of Representatives.
In a statement on the subject on Monday, Minister Schouten noted that if the draft law, which is under preparation, is accepted, it will enter into force in July 2024. The minister emphasized that he wanted to ensure that "people rather than rules" are put at the centre.
Income from additional work and change in job description
The new amendment will allow those who receive social allowances to earn income from additional work up to a certain wage. According to the current law, different regulations are applied for different groups. But with the minister's change, they will all be tied to one rule.
The person receiving the social allowance will be able to earn up to 15 percent of the allowance amount through additional work. This additional income will not be deducted from the allowance.
In addition, another important point in the amendment, which is thought to come into effect, was brought to the sale of goods over the internet, which is seen as additional income.
Minister Schouten stated that income from the sale of goods, for example, through the Marktplaats, will soon no longer be considered additional income. The Minister noted that no deductions will be made from the social allowances "provided that the money they earn in this way does not add a structural and commercial character".
Helping family or acquaintances (Mantelzorger)
With the new law, people who receive allowances will be able to take care of their relatives, relatives or acquaintances without officially notifying them. He will also be able to stay with the person he cares for when necessary.
In the current law, the rule that people who receive social assistance can work for six months and keep 25 percent of their income, with a maximum of 226 euros per month, is valid. In the new amendment, this period may be extended for people (Mantelzorgers) who have a medical disability or have to look after their relatives.
Right to help for 1200 euro per year
In the Minister's statement; He noted that the in-kind aids provided by those receiving social allowances and their surroundings (for example, regularly buying food packages) to support their living will not be deducted from their allowance. These people receive food, etc., for 1200 euros per year. such as assistance.
In one case in 2020, a woman residing in Wijdemeren and receiving social benefits had to repay around 7000 euros. The woman, who was brought to court by the Social Services, told the judge that her elderly mother helped her because the allowance she received was not enough and she was doing grocery shopping for her.
In the first case, the court ordered the woman to repay 7000 euros to social services for the help she received from her mother between 2015 and 2018. The final decision in the case, which went to a higher court, was given that the woman had to pay 2800 euros back.